Published: March 2014.
The most painful part of traveling to another country for me happens even before the trip begins. It's that moment when you have to pay the PhP 1620 travel tax. I don't mind paying taxes. It's our obligation as responsible citizens. But it is painful. And it especially feels terrible when:
The travel tax is bigger than the actual airfare. My one-way ticket to Taipei last year was P1,170.
 You don't know where it goes. You don't see where it goes.
You have to stand in line for a looooooong time TWICE just to settle it. First, so the staff could write down your name on the receipt; second, for the actual payment at the cashier.
Last year alone, I traveled abroad from the Philippines six times. That's PhP 9,720 in taxes (PhP 1,620 each time). Add the P550 terminal fee per trip: That's around PhP 13,000. Thirteen effing thousand pesos from just one person.
On my last international trip, while waiting for boarding, I let it sink in. We don't even have to use P13,000 as an example. A passenger traveling in economy pays P1620 each time. Think about what you could do with that money. To some, it might look like a small amount at first, but multiply that by the number of travelers and then by the number of times they travel — that's A LOT OF MONEY.
Taking a cue from those Cornetto commercials, I began to wonder, "Hanggang saan ang mararating ng P1620 mo?"
Well, very far, apparently. While it cannot buy you, your friends, or this airport, that amount can pay for a number of simple things that can improve the airport experience a little bit. Here are some of them.
---
A chair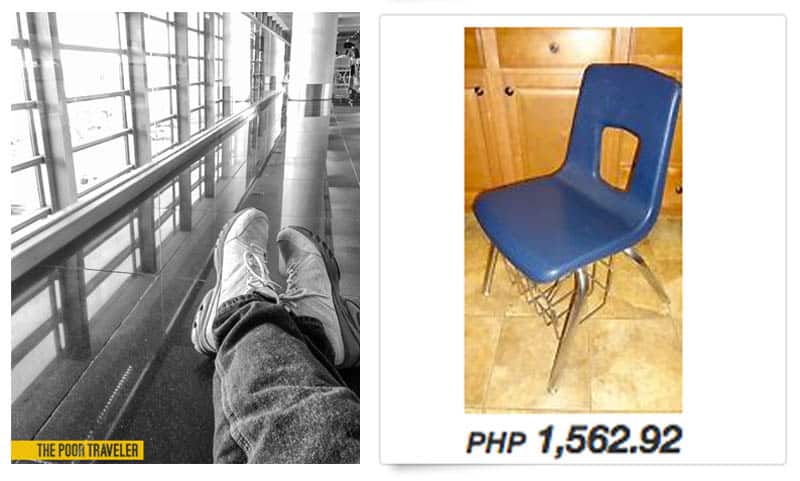 Well, this isn't much, I know. But during peak hours, some passengers don't have anything to sit on. It's still better than the floor, you know.
---
An inflatable lounge sofa

Now that's a bit more comfortable, yes? Not as fancy as those they have at Changi but, again, better than the floor. Just don't poke it with anything pointed, haha.
---
One-month wi-fi connection
Granted, the P1620 amount can shoulder only a home/family plan, but all you need is a few more tax payers and you can have much of the airport covered.
---
Over 80 bus rides from NAIA to EDSA
With P1620, you can afford to ride a bus from EDSA to NAIA and back 40 times! Or, you can pay for a one-way NAIA-EDSA ride for 80 passengers.
---
6 taxi rides to MRT/LRT!
Let's assume that the cab fare from NAIA to MRT Taft or LRT EDSA is P100. That's 16 solo taxi rides! And they have the nerve to charge more for airport taxi services?
---
---
Parking for 5 Days
The current rate is P300 per day and P15 per succeeding hour. P1620 can pay for 5 days and 8 hours.
---
Dozens of city maps!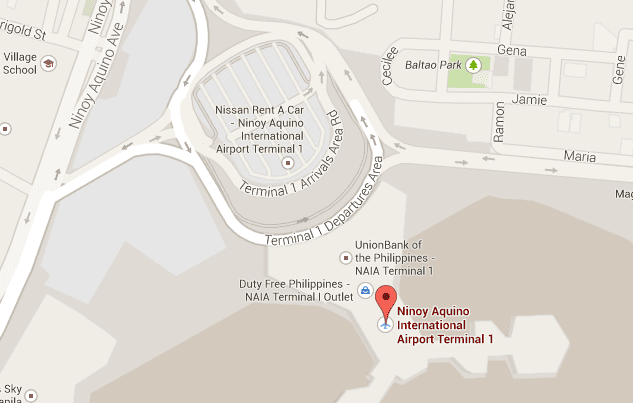 For the convenience of arriving tourists.
---
Salary of an extra employee
Or employees. So we don't have to fall in line for a long time to pay taxes. So we don't have to fall in line for a long time every step of the way.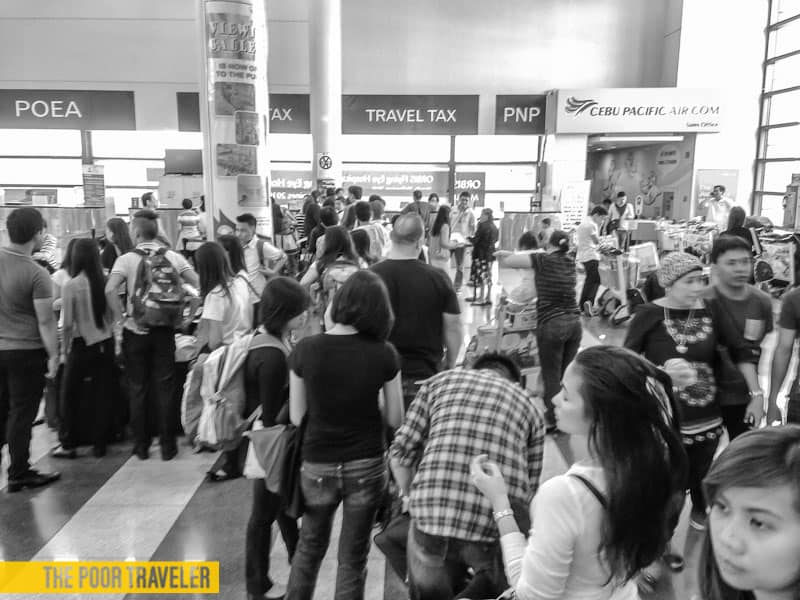 ---
And many other things! I could go on — 1.25 gallons of paint, a bean bag, dozens of ballpoint pens.
That's just from one person traveling once in economy. Business class passengers pay more (P2700)! Again, multiply that by the number of travelers they serve in a day and then number of days in a month. Imagine the things we could have at the airport. The convenience we could enjoy. Just imagine.
We deserve more. A traveler can dream. Dreaming is tax-free, right?
---