When they were still alive, his parents dreamed of a chapel to which they could just walk. The nearest church then was the Basco Cathedral, more formally known as the Santo Domingo de Guzman Cathedral, which was three kilometers away. They did not make it long enough to see the chapel, but their son, Batanes representative Florencio "Butch" Abad, was able to make that vision a reality.
The Abads are the most prominent and the most powerful family in Batanes. They held many political posts in the province for decades. Fundacion Pacita Batanes Nature Lodge, a high-end resort hotel nestled in a nearby hill, also belongs to the clan. It was they who spearheaded the project, but the community contributed a lot to the construction of the church that it also becomes a showcase of the building tradition and creative talent of the locals.
Local craftsmen, masons and carpenters built the church, whose design is inspired by the traditional Ivatan stone houses (stacking and bonding boulders to make a wall). Architects Joven Ignacio and Tina Turralba helped complete the design.
Covering the ceiling are large images of the patron saints standing in front of the churches of the six municipalities of Batanes, painted by scholars of the Pacita Abad Center for the Arts. The stained glass windows and the hardwood pews are contributions from the Abads' friends and family.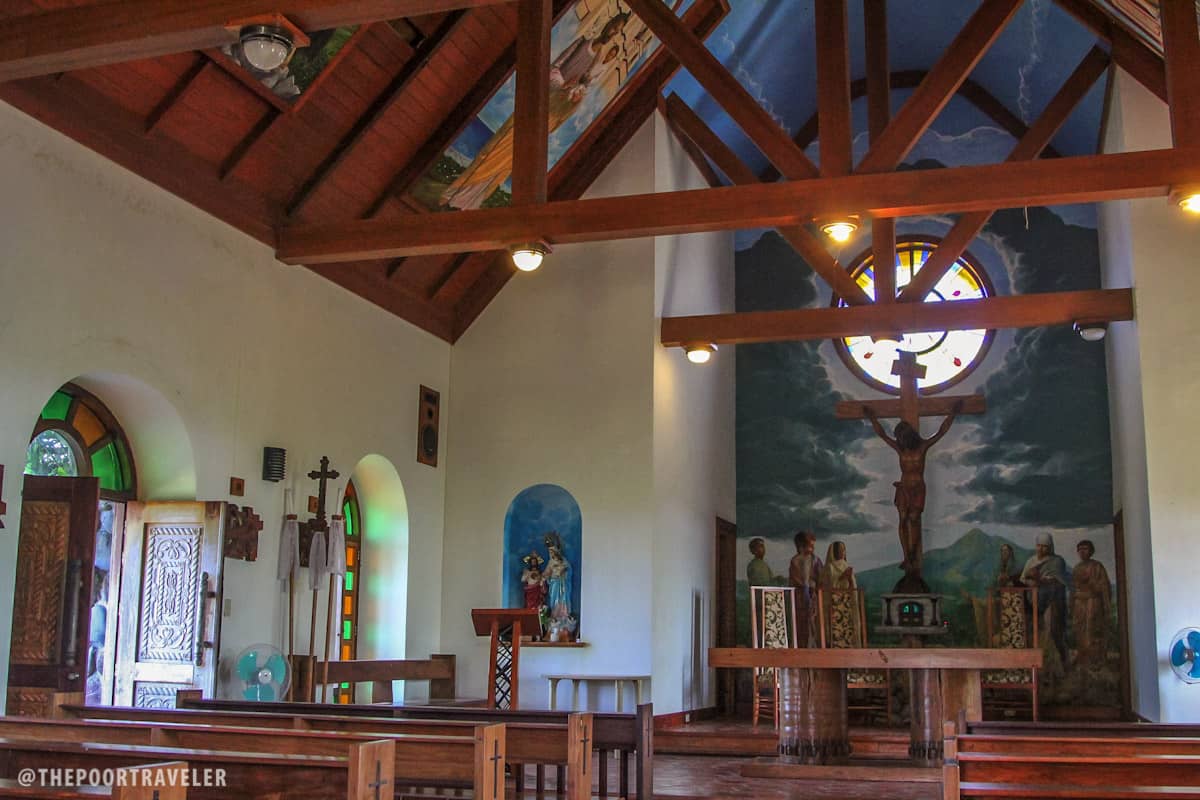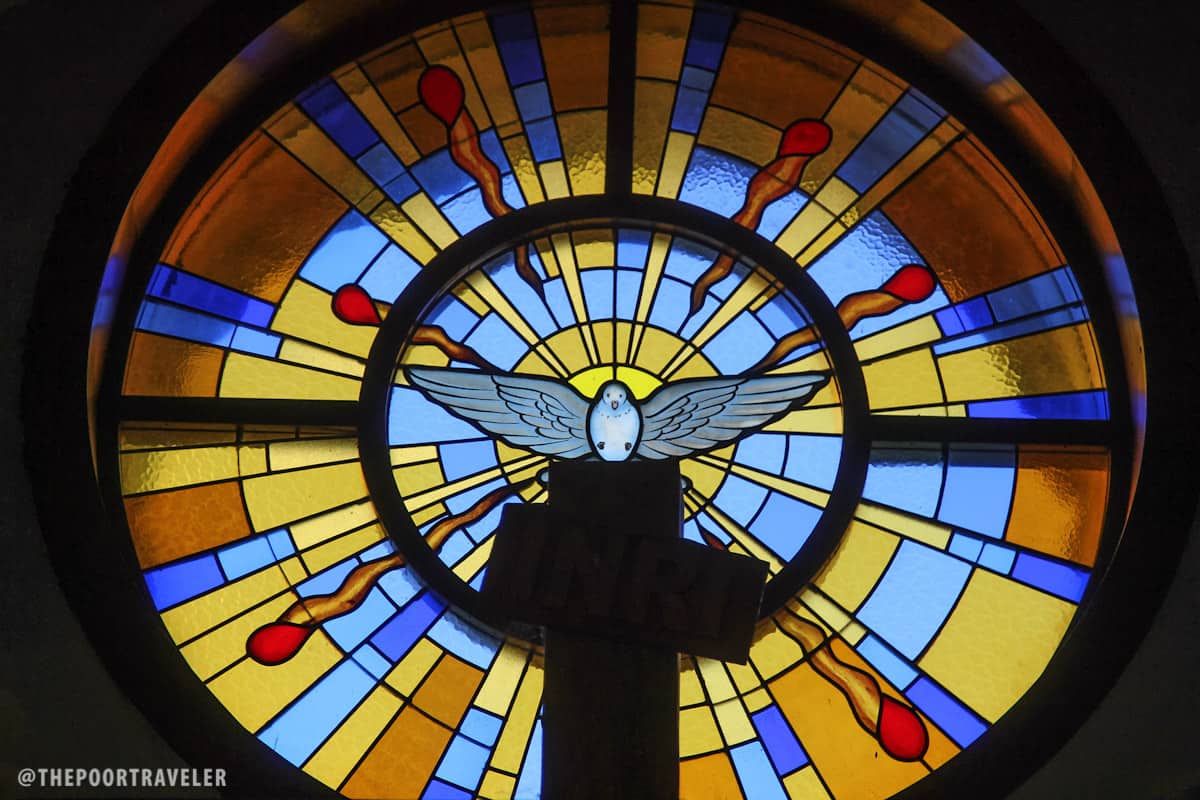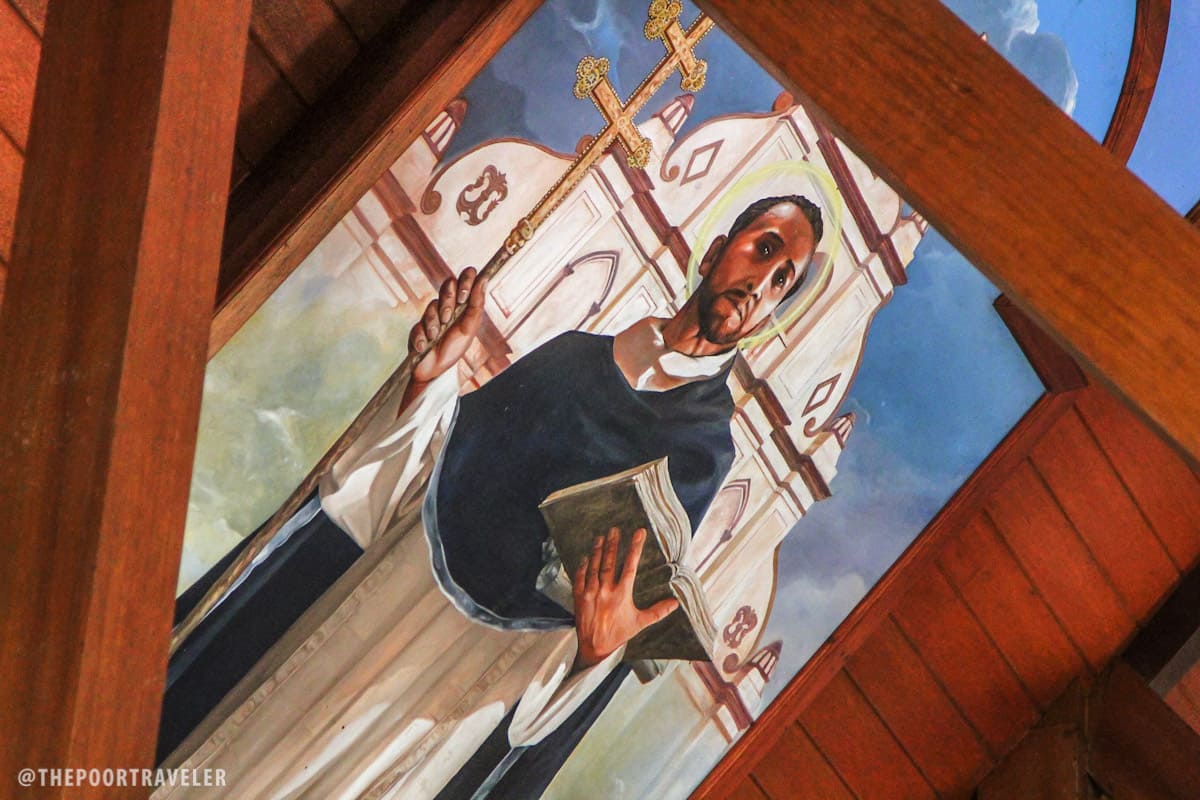 The church was officially opened on 3 May 2008, in time for the wedding of Rep. Abad's daughter Julia, who is also the  Presidential Chief of Staff, married Englishman Andrew Parker.
Tukon Chapel sits humbly atop a foothill, an eye-catcher made of stone as though offered by the greenery to the restless skies. Tukon means "mountain" in the Ivatan language, an apt name as it covers generally rugged terrain that lies in the shadow of Mt. Iraya. From here, one can admire the mischievous waves of both the West Philippine Sea and the roaring Pacific.
How to get to Tukon Chapel: From Basco Airport, Tukon Chapel is just a tricycle ride away. It is one of the stops of the North Batan Tour (P1000 per tricycle, good for 2pax). Our tricycle driver-slash-guide was Dale Veracruz, +63 929 341 0941.