"How We Earn While Traveling" is part of a series of posts where we discuss the many ways we fund our trips. In this post, we tackle affiliate marketing and cashback programs.
When people learn we're full time travelers, one of the first questions they throw our way is this: How do you make money?
Online, that's how. In this day and age, online opportunities are everywhere. Some of them give us passive income, which means that we're able to earn even when we're traveling. Even when we're sightseeing or just lazing by the beach, our blogs are able raise funds, which we will then use for our next trip. It's a lovely cycle. *wink, wink*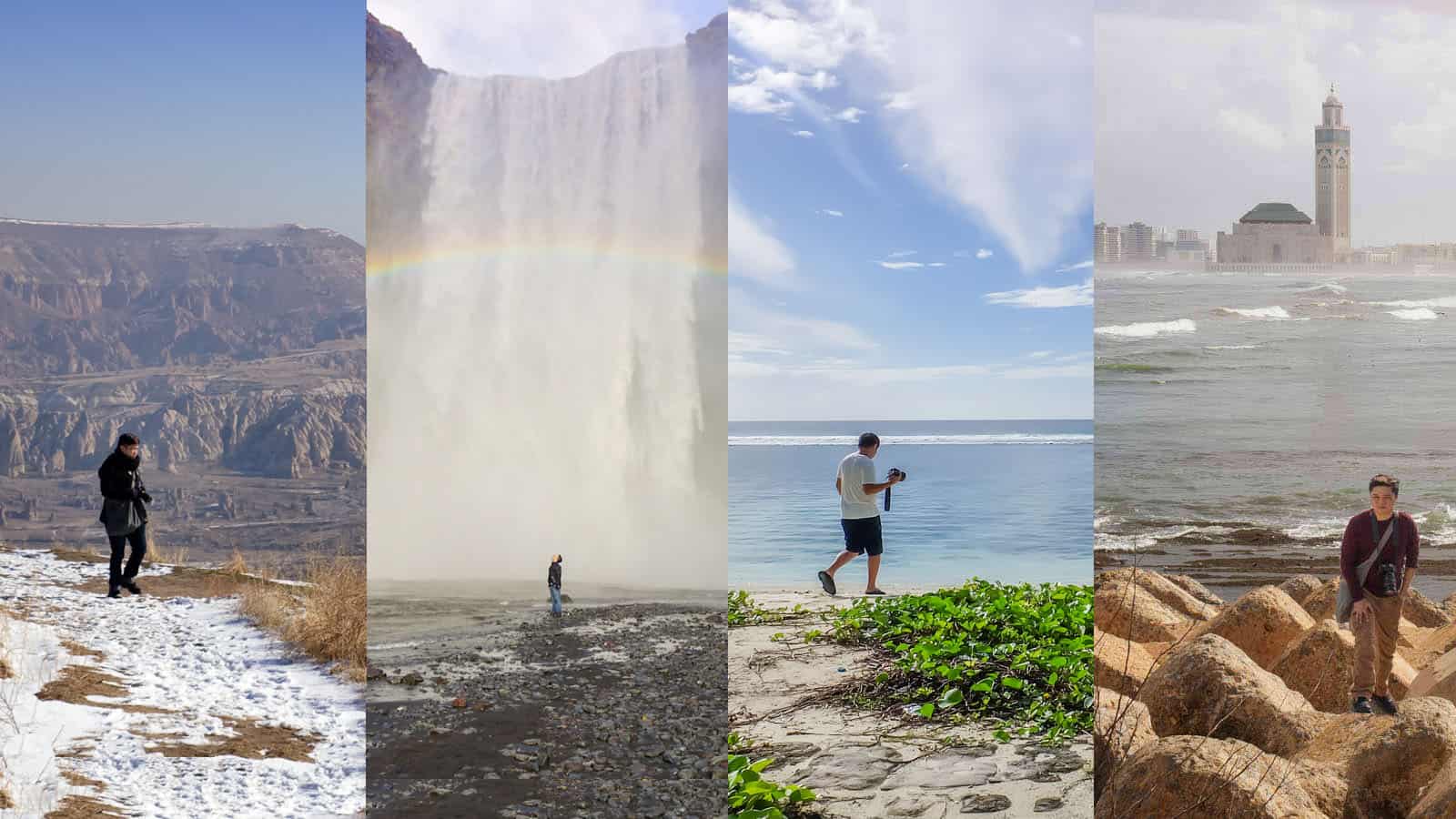 As travel bloggers, we earn through display advertisements, brand collaborations, and many other methods, many of which we listed down in this post about building a blogging career.
But one of our biggest sources of income is affiliate marketing.
WHAT'S COVERED IN THIS GUIDE?
Affiliate whuuut?
Affiliate marketing is an arrangement in which a business gives a commission to an online partner (called "affiliates") for sales generated from the latter's referral. To business-y? Let me explain it in a way that we can all relate to: ICE CREAM.
Let's imagine that in our village, there is an Ice Cream Shop that sells their super delectable product for P100 per cup. Let's assume that all things considered — ingredients, wages, and rent — they only spend P60 to make a cup of ice cream. This means that for every cup, their profit is P40.
One day, I approach the owner of that shop and say, "Hey, your ice cream is really good. My friends would love it!" So we make a deal. If I give their contact number to my friends and they buy from the shop, I get a P20 commission. The price per cup is still the same, so this means that for every cup they sell to my friends, the shop earns P20 and I earn P20. Their profit per serving gets slashed in half, but because more people now know about their product, it will still be beneficial to their business. In this scenario, I become their affiliate, whose only job is to refer friends to that shop.
That's more or less an oversimplified version of how affiliate marketing works. By referring your friends, you and I both earn.
Many bloggers earn the same way. We are affiliates of multiple brands. For example, on this blog, you'll find affiliate links which will lead you to partner websites and when you book with them, we get a little commission. The great thing about it is, it is at no extra cost to the consumer. The price is still the same. Our earnings are slashed off the seller's profit.
But can you earn from it even if you're not a blogger?
Yep. Often, you can enjoy it in the form of discounts or cashbacks.
For example, companies like ShopBack have embraced affiliate programs and revolutionized it in a way that an ordinary consumer can also benefit from this business arrangement. Shopback is an e-commerce website where you can buy items or book services like FOODPANDA, LAZADA, ROBINSON'S ONLINE GROCERY VIA HONESTBEE, GRAB, SEPHORA, FOREVER21, and GAP.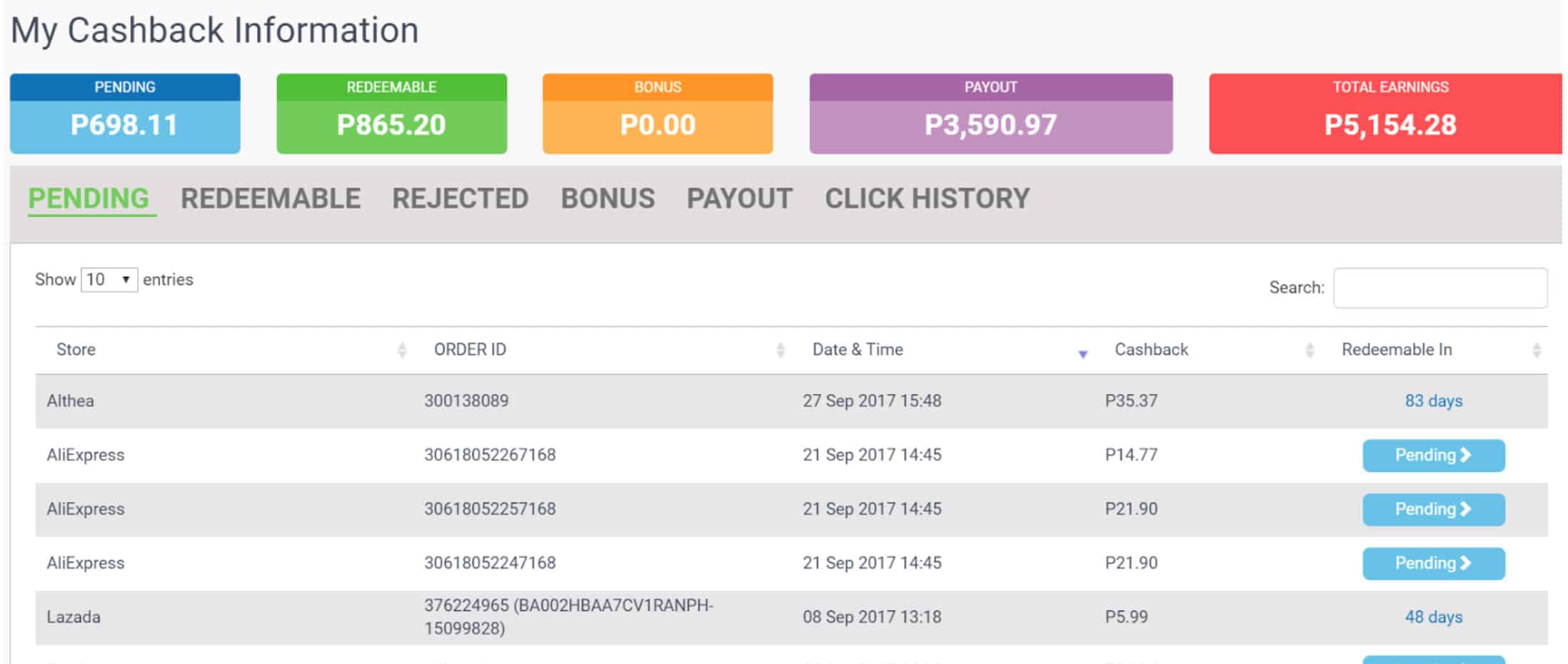 It was founded in Singapore in 2014 and has eventually branched out to other Asian countries like Malaysia, Taiwan, Indonesia and the Philippines.
The idea behind Shopback is simple. Remember our ice cream example above? Let's use that again. Every cup of ice cream they sell from my referrals entitles me to a P20 commission, right? Now, because I want my friends to buy ice cream through me and not through anyone else, I give them a discount. Instead of keeping the P20 for myself, I will give P10 back to them, which essentially brings down the price of the cup to only P90. They get to save but I still earn.
Clear? Basically, if you love shopping or booking services online anyway, you might as well use Shopback so you get to score cashbacks.
But that's not all. Let's say that the owner of the ice cream shop makes another deal with me. He tells me, "If you refer more of your friends to buy ice cream from me, I will give you a referral bonus in addition to the commission you're already getting." So now, I have two ways of earning from the ice cream shop without being their employee. All I need to do is invite my friends to buy this ultra mega delicious ice cream.
Shopback's Refer-a-Friend works in the same way. When you sign up, you are given a link which you can share with your friends online — Facebook, email, Twitter —- and when they sign up and make a purchase bigger than P500, you get P100 in your account.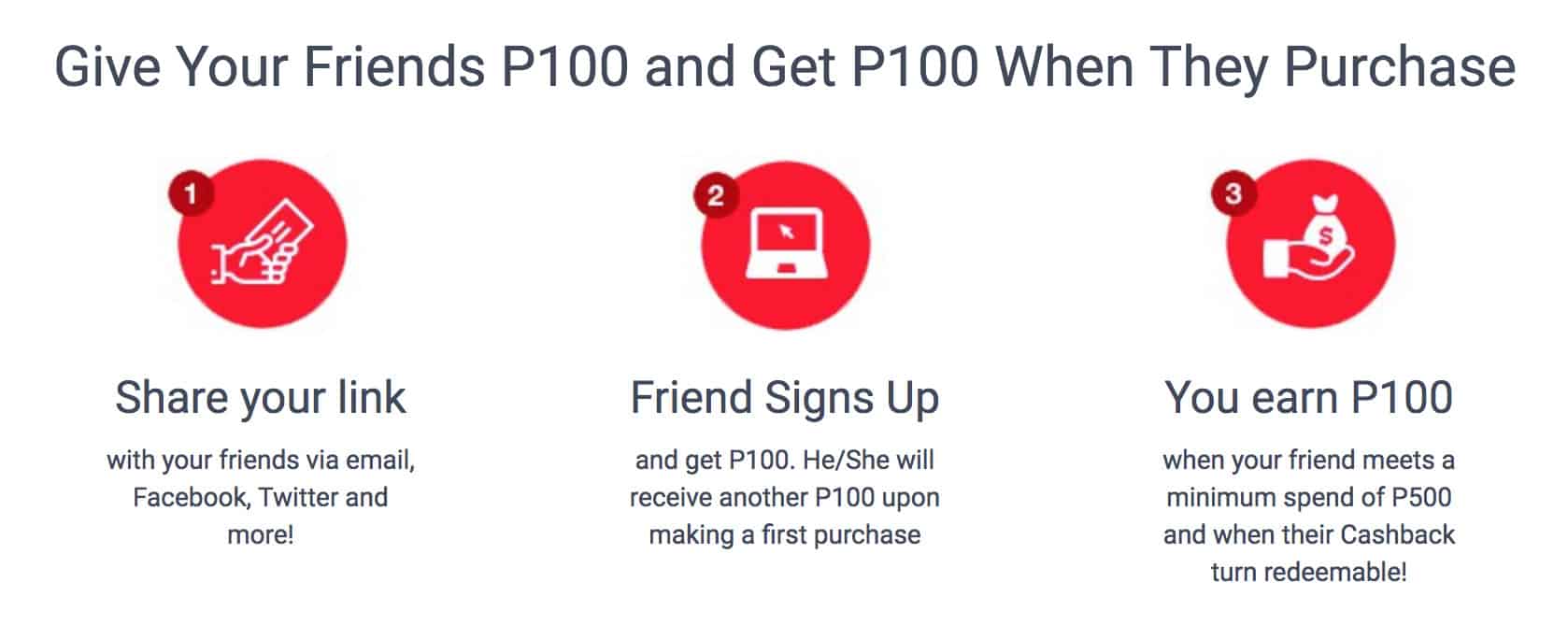 But it doesn't end there. They also give referral BONUSES, which varies every month. Here's for October:
If you refer 3 friends, you get P600.
Refer 9 or more, get P1200!
That's on top of the referral fee. So if you refer 10 people, you get P1000, right? (P100 x 10 pax) Then add the P1300 bonus. That's a total of P2300.
That's about it!
A word on Affiliate Marketing
Affiliate marketing is simple, but it doesn't mean that you don't need to make an effort. Your success as an affiliate depends heavily on how hard you work in the beginning, when the heavy lifting happens. It's all about encouraging yourself and your friends to build a habit.
If your friends love online shopping or booking services online anyway, ask them to shop via Shopback instead so they get discounts and you earn a commission.
The same applies to you. Get your affiliate links out there. Post it on your profile. Share it on your Facebook posts. Let them know you bought it via Shopback when you upload photos of your purchases. When you spot a friend who is planning on buying something online, invite them to use your link. Once you have built this habit, it will flow naturally.
This is the part where I invite you to sign up with Shopback. Tap on the link below to create an account. And yep, we will get a commission when you do. And the best part is: SO WILL YOU.
Create a Shopback Account Here


2️⃣0️⃣1️⃣7️⃣ • 1️⃣0️⃣ • 7️⃣