If the winter blues have got you feeling a little bit down, you might be dreaming of the trips you could take in the upcoming year. There's only one thing standing in your way: your finances. With a bit of effort, you can make your travel plans a reality by following these simple money-making tips.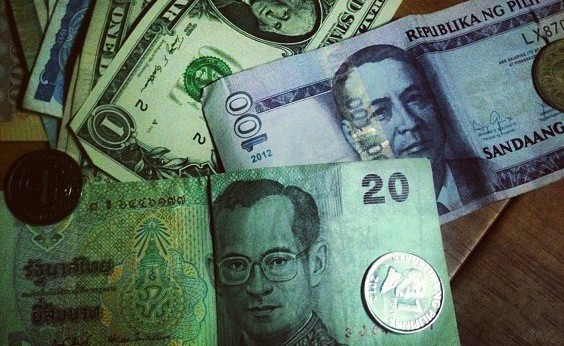 WHAT'S COVERED IN THIS GUIDE?
1. Sell it back.
One of the quickest ways to earn some extra cash to fund your travels is to sell back your unwanted household clutter. MusicMagpie.com will take your unwanted DVD and CD collections, while Amazon and Cash4Books are great sites for selling back your old books. If you plan far enough in advance, you can take your out of season clothes to a consignment shop and watch the money trickle in, or you can post listings on Craigslist or Ebay for everything from electronics and small appliances to jewelry and collectibles.
2. Get paid for your opinion or perform a microgig.
Most of us have at least a few spare minutes each day that could be put to better use. Capitalise on this downtime by signing up for an online focus group, survey, or microgig site. Sites like Opinion Outpost, Survey Spot, and FindFocusGroups.com will help you find opportunities online or in your local community where you can voice your opinion and get paid. If you'd rather perform small online gigs like fixing HTML or writing short product reviews, sign up for a website like Fiverr.com to earn some extra cash to put toward the travel fund.
3. Become a secret shopper.
Another unique way to earn some extra cash to put toward that travel fund is to sign up to be a secret shopper. Market researchers will pay you a decent wage to report on your shopping or dining experiences in local stores and restaurants. The pay for each gig ranges between $12-$25, and for restaurant assignments, may even include a free meal.
4. Get a part-time gig.
Taking on part-time work doesn't mean that you'll have to work all night at a restaurant or a store —though those are certainly good ways to earn some extra cash as well. Do some babysitting for your cousins? Tutor part-time? Whatever you choose, market your service to friends, family, and acquaintances on your social media pages, and let others know about your professional services under the "Services" section of your local Craigslist.
5. Save on cost of living.
Are you really doing everything you can to cut down on your cost of living? Consider switching your energy plan, and make sure that electronics are powered down and unplugged when they're not in use. Have cheaper but healthier meals and browse your local listings for free and cheap events in your city should you really need to hang out. It may seem like a sacrifice now, but you'll be glad you did it when you're finally headed to your dream travel destination.
Disclosure: This is a guest post.
Posted: 2013 • 2 • 14