Just off the western coast of Africa lies the arrow-shaped archipelago of Cape Verde, which features a mixture of craggy peaks, serene beaches, and cultural towns like Mindelo, which is filled with restaurants, bars, and cafés. Whether you're headed here to escape the winter or are just after some island fun, there is plenty to do and discover in Cape Verde. Here are a few things that you won't want to miss-out on.
WHAT'S COVERED IN THIS GUIDE?
1. Mount Fogo
At the heart of Cape Verde lies the volcanic peak of Mt. Fogo, which towers 2829m above the surrounding waters. Intrepid visitors can hire a guide to hike the banks of the volcano and take in the panoramic vista of the surroundings from its mouth. The hike takes between three and four hours, and passes primarily over loose rock and cinders.
2. Santo Antão
The tropical paradise of Cape Verde's second largest island, Santa Antão is one of the region's largest attractions, its dramatic and precipitous landscape home to a mix of lush valleys, steep gorges, waterfalls, and rocky cliffs, all of which provide some of the most scenic and enjoyable trekking that Africa has to offer.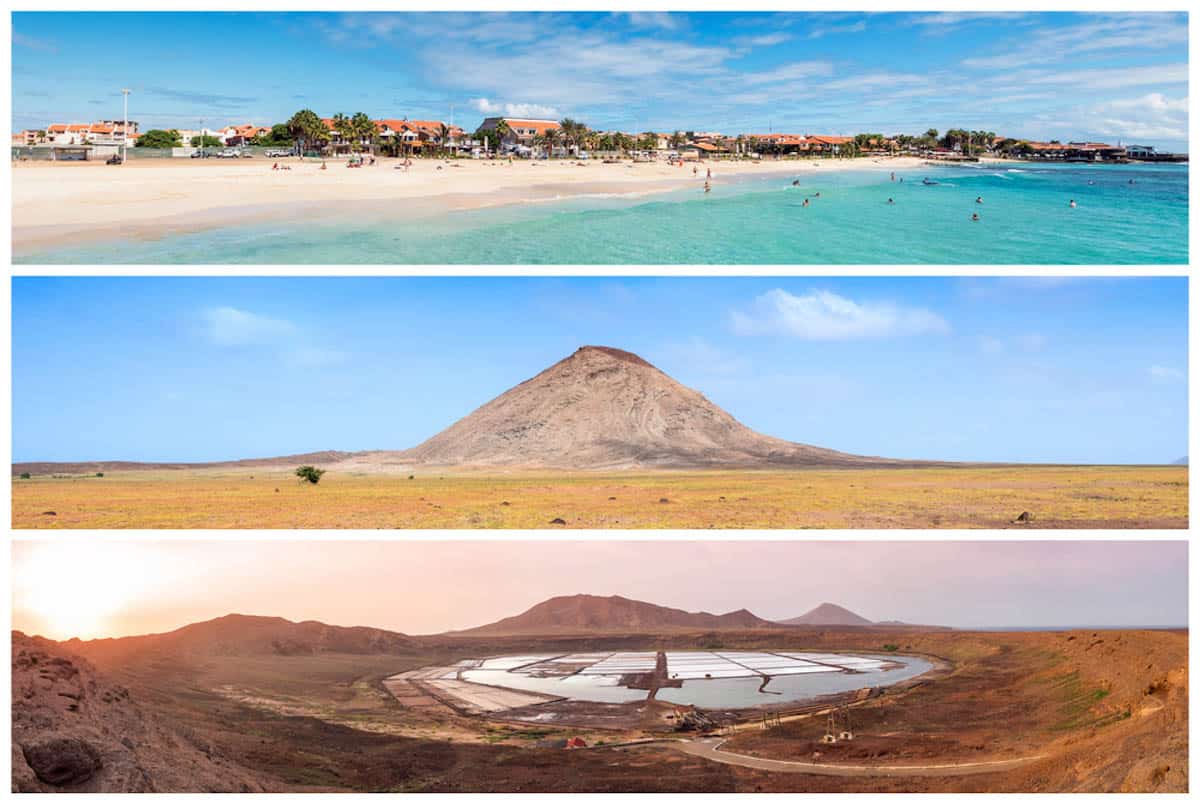 3. Boa Vista
This smaller island provides visitors with a more traditional West African feel. But it's not all just white sand dunes, Boa Vista features some of the best beach resorts in Cape Verde, and is a prime destination for anyone interested in wind-surfing and kite-boarding.
4. Mindelo
The port town of Mindelo is Cape Verde's cultural and nightlife capital, and its cobblestone streets are lined with colourful buildings, and bars and restaurants that frequently play traditional local music. You'll quickly understand why this romantic town is home to the most famous of Cape Verde's artists, writers, and musicians.
5. Cidade Velha
Located approximately 15km from Praia on the island of Santiago, Cidade Velha translates to Old Town, and rightfully so, as this town was the first to be settled in the archipelago in the year 1462. Today the town is a UNESCO World Heritage Site, and still houses a number of sites that date back to within a century or so of its founding, from the Sao Francisco Monastery and Church, to the cliff-side Fortaleza Real de São Filipe.
With all the magical splendor that is spread across the islands of Cape Verde, there is certain to be activities and views that will satisfy all.
More Tips on YouTube ⬇️⬇️⬇️