If you're after a fun and relaxing holiday, Majorca could be the perfect destination for you. This Balearic island nesting in the warm, turquoise waters of the Mediterranean Sea has a welcoming, laidback vibe and is the perfect place to kick back and enjoy.
Majorca has many great hotels and for all kind of budgets, there are often superb deals to find online because even the best hotels find themselves with empty beds every now and then, and it makes sense to offer accommodation cheaply rather than see rooms go empty.
Offering a range of activities, Majorca has something for everyone, but worth having an idea of where you want to stay and what you want to do before booking. Some resorts are busier and more geared towards young people or solo travellers, while others are more suitable for couples looking to escape the crowds or for families with young children.
Palma is the busy capital, but one with an easy charm and interesting historical legacy. Magaluf and Palma Nova in the south west are both bustling resorts popular with young people and with an active nightlife. If you want to take advantage of the night life of either of these resorts but don't want to stay there, Cala Vinas is a quiet nearby resort. Puerto Pollensa is a busy family resort in the north west, with various activities and facilities. Andratx is a hidden gem in the south west, a relatively undiscovered sleepy fishing harbour, though it doesn't have its own beach.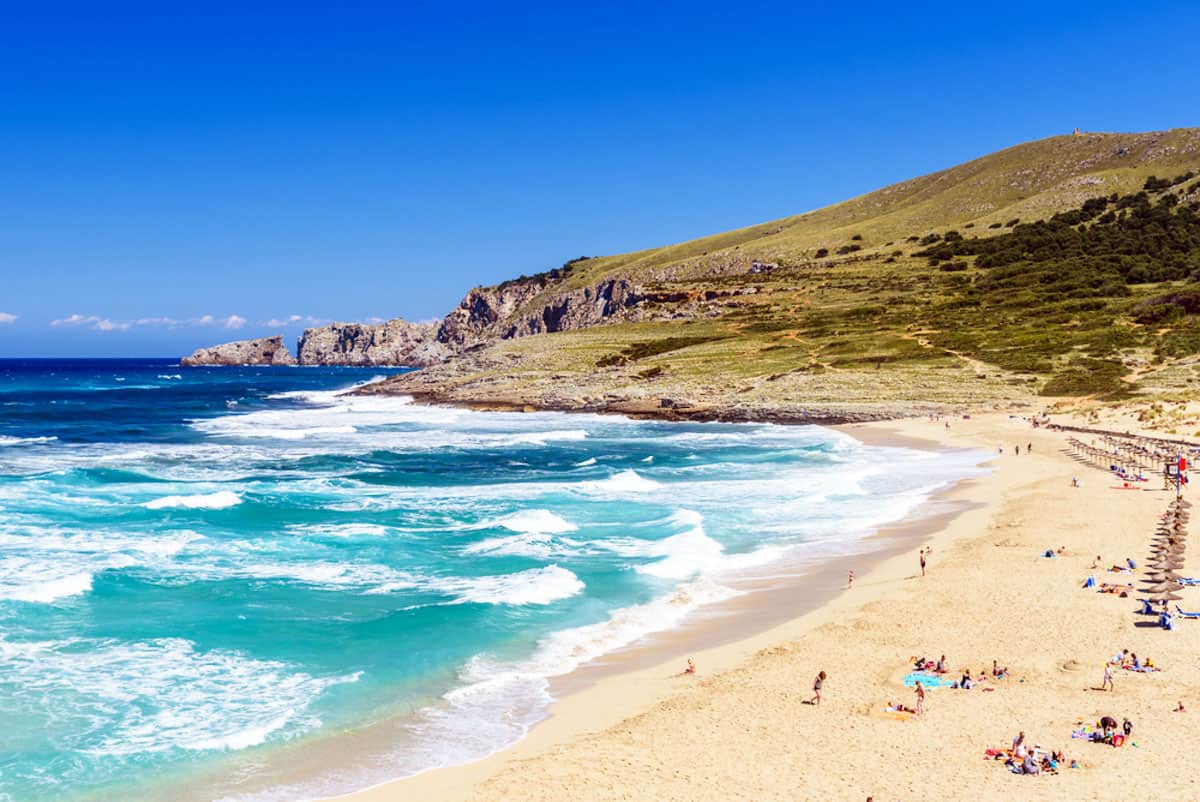 The east coast is generally quieter, with resorts such as Cala Bona and Cala Millor. Cala Bona is a quiet resort, while Cala Millor has more in the way of nightlife. Cala Mesquida on the north east coast is a scenic and tranquil destination, while Cala d'Or in the south east is a popular destination for families seeking a fairly quiet resort with excellent facilities.
Some great hotels in Majorca can be found in most of these areas, though some, like Andratx, haven't yet been opened up to tour operators on a large scale. The best way to get a feel of the areas and hotels is to do some research online and check out the reviews written by past travellers. While tour operators will give a glossy review of hotels, which are often well founded and quite accurate, reviews are helpful to figure out if it's the right place for you.
Clean and comfortable hotels on a budget are quite easy to find, even in peak season, and comparing prices at various websites and with different tour operators will give you the cheapest deal. For some much needed rest and relaxation, throw in a bit of fun in the sun and enjoy your holidays in Majorca today!
2️⃣0️⃣1️⃣7️⃣ • 3️⃣ • 1️⃣0️⃣
More Tips on YouTube ⬇️⬇️⬇️