The Victoria Peak is one of the most popular tourist attractions in Hong Kong. It allows breathtaking panoramic views of Victoria Harbor. More about Victoria Peak here.
The best way to get there? By the iconic and historic Peak Tram, of course. From the Lower Terminus located along Garden Road, getting to the Peak is easy. But getting to the terminal, that's the confusing part.
Most budget hotels and guesthouses in Hong Kong are in Tsim Sha Tsui, an urban district in Kowloon. If your hotel is located here and you wish to get to the Victoria Peak, here's a quick guide using the city's expansive MTR system and the iconic Peak Tram.
Take the MTR to Central Station.
Once at Central Station, follow the signs to Exit J2. There are plenty of them so don't worry about not finding it.
After emerging through Exit J2, you'll see the Chater Garden. Turn right immediately after the exit and walk across the garden.
Scan the skyline and look for the Bank of China Tower. It's easy to spot it; thanks to its unique architecture. Check out the day and night photos of the building below.

The Bank of China Tower

Keep an eye on the tower and walk towards it. You'll know you're on the right path when you find yourself crossing a street and seeing a flyover. Head directly to Garden Road.

If you have this view, you're doing it right

Towards Garden Road

At one point along the street you'll see a small alley to your right called Battery Path. You may take it to see the beautiful St. John's Cathedral, a brief but worthy stopover. You can simply walk around it and you'll be back along Garden Road. If you're not interested in this church, just continue walking along Garden Road.

Take this if you want to pass by St. John Cathedral

St. John Cathedral

You'll find the Garden Road Peak Tram Lower Terminus to your left.

Peak Tram Lower Terminus

Fall in line and you'll eventually reach the ticket counter. Peak Tram and Sky Pass roundtrip ticket costs HKD 75 for adults and HKD 36 for kids. One way costs HKD 63 and HKD 29 for adults and children respectively.
Board the Peak Tram. Enjoy the ride.

The Peak Tram

Get to the top of the building to reach the Sky Terrace. Enjoy the view of Victoria Harbor from here!
That's it! Hope this helps.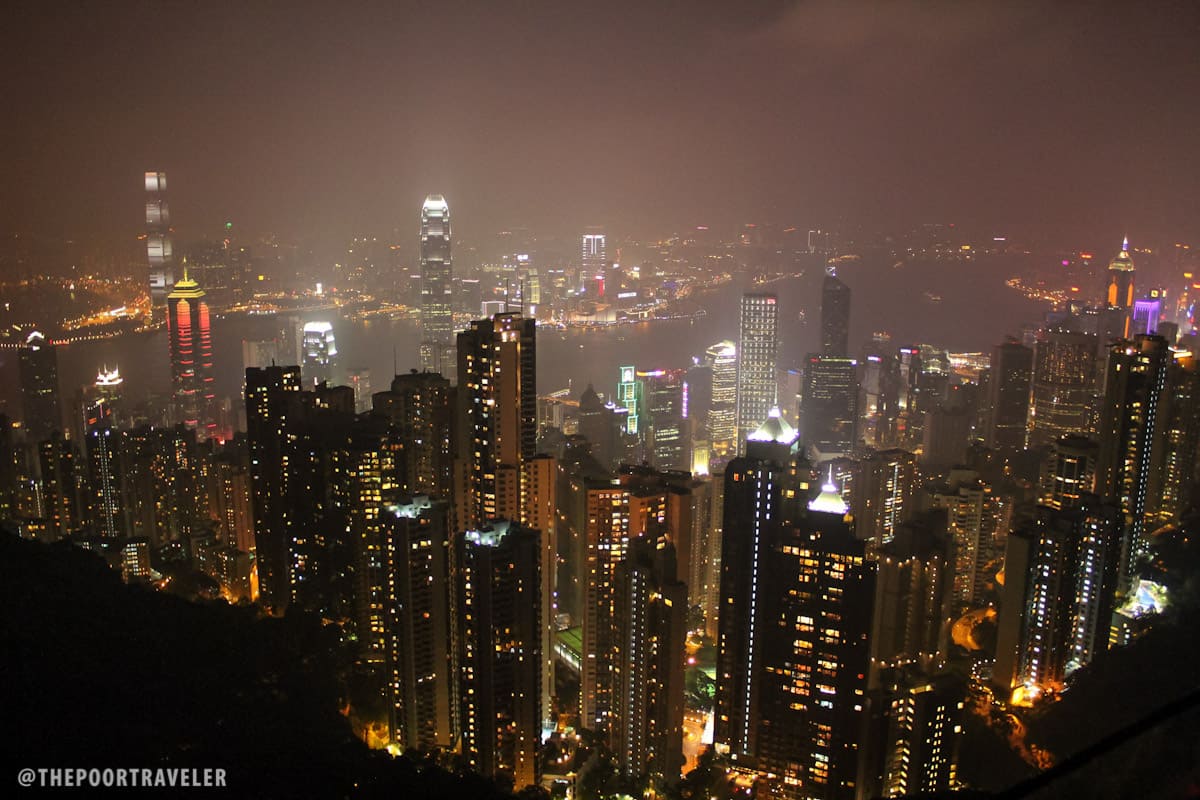 Peak Tram
Opening Hours: 7am to 12mn

The Peak Tower
Monday-Friday: 10am – 11pm
Saturday, Sunday, Holidays: 8am – 11pm
More Tips on YouTube ⬇️⬇️⬇️