A trip to Hong Kong is never complete without a stop at the Avenue of Stars. That's why it is no wonder this spot is packed with tourists day and night. Lying along the Tsim Sha Tsui promenade, it provides incredible views of the Hong Kong Island skyline and Victoria Harbor. More about the Avenue of Stars here.
The most impressive transportation system in Hong Kong is its expansive and interconnected MTR lines. Getting to any part of the city is much easier via the MTR. The same can be said about the Avenue of Stars, even though it still requires a little bit of a leisurely walk.
To get to the Avenue of Stars, you need to make your way to the Tsim Sha Tsui MTR Station or East Tsim Sha Tsui Station (two separate stations), depending on your origin. East TST Station is much closer to your destination but these two stations are linked by a pedestrian subway, so it really isn't an issue where you end up in.
If your hotel is in Tsim Sha Tsui area, lucky you. The promenade is just within walking distance.
Tsim Sha Tsui Station to Avenue of Stars
Get off TST Station through Exit E along Nathan Road.
Walk until the end of Nathan Road towards Salisbury Road. It's around 150 meters from the exit. You'll see Salisbury Garden and the Hong Kong Space Museum on the opposite side of the road.
Take the pedestrian subway to cross Salisbury Road.
Walk across Salisbury Garden.
Welcome to the Avenue of Stars. You know you're there when you can already see the harbor.
---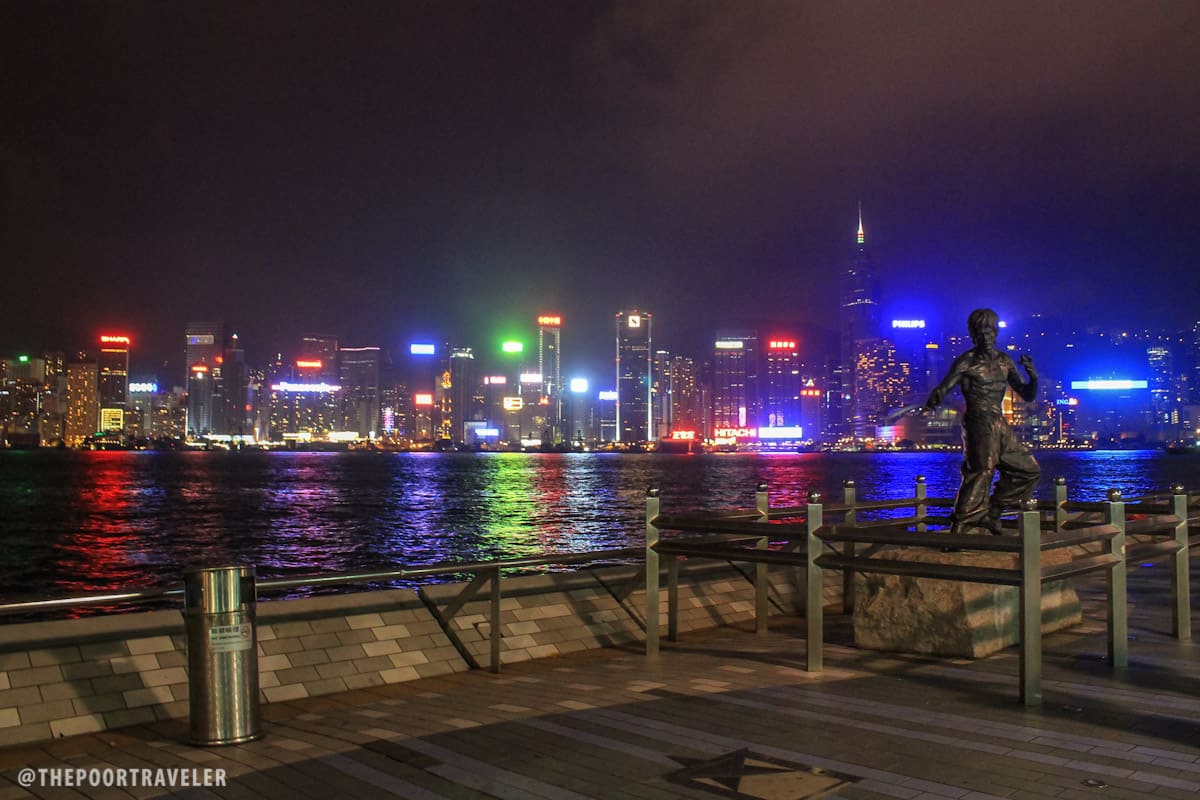 ---
East Tsim Sha Tsui Station to Avenue of Stars
Exit East TST Station through Exit J. Your destination isn't far from here.
Look to your left for SOGO Department Store, Hong Kong Space Museum, or Hong Kong Museum of Art. In the middle of these three buildings is the Salisbury Garden.
Walk across the garden and you'll find yourself at the mouth of the Avenue of Stars.
Again, TST Station and East TST Station are connected by a pedestrian subway. If you're coming from TST Station and you're not confident, you can simply take the subway to get to East TST Station. There are plenty of signs from TST Station that will take you to Exit J of East TST. However, walking along Nathan Road is more recommended for it allows you to enjoy the urban scenery.
To return to TST Station, just trace your steps back. Enjoy!
---

---
---
More Tips on YouTube ⬇️⬇️⬇️