Lisbon is fairly easy to explore. You can effortlessly pull a DIY tour within the city. But if you want to gain more insights about or better appreciation of the places you want to visit, joining a guided tour is a great way to go around. Whether you want to roam around a specific district, focus on a certain theme or prefer a particular mode of transportation, there are tons of tour options in the Portuguese capital!
If you are planning to visit Lisbon in the future, here are some of the tours offered by travel agencies. We also included Klook links in case you are interested to check and book with them.
---
WHAT'S COVERED IN THIS GUIDE?
1. Lisbon Walking Tour
Lisbon is the second-oldest capital city in Europe, following Athens. Its map is peppered with antiquated streets and buildings with storied past. You can see the key historical sites on foot because the city is very walkable and the attractions are close to each other. You can do this on your own, just plan the itinerary and make sure you are connected to the internet for directions and maps.
You can also join FREE walking tours. The most common is simply called "Lisbon Tour" or "Downtown Tour", which will lead you around the historic core of the city, including the Chiado, Baixa and Bairro Alto districts. But there are more options that can take you around Alfama and Belem. Note that while it is marketed as FREE, custom dictates that you tip the guide especially if you enjoyed their service.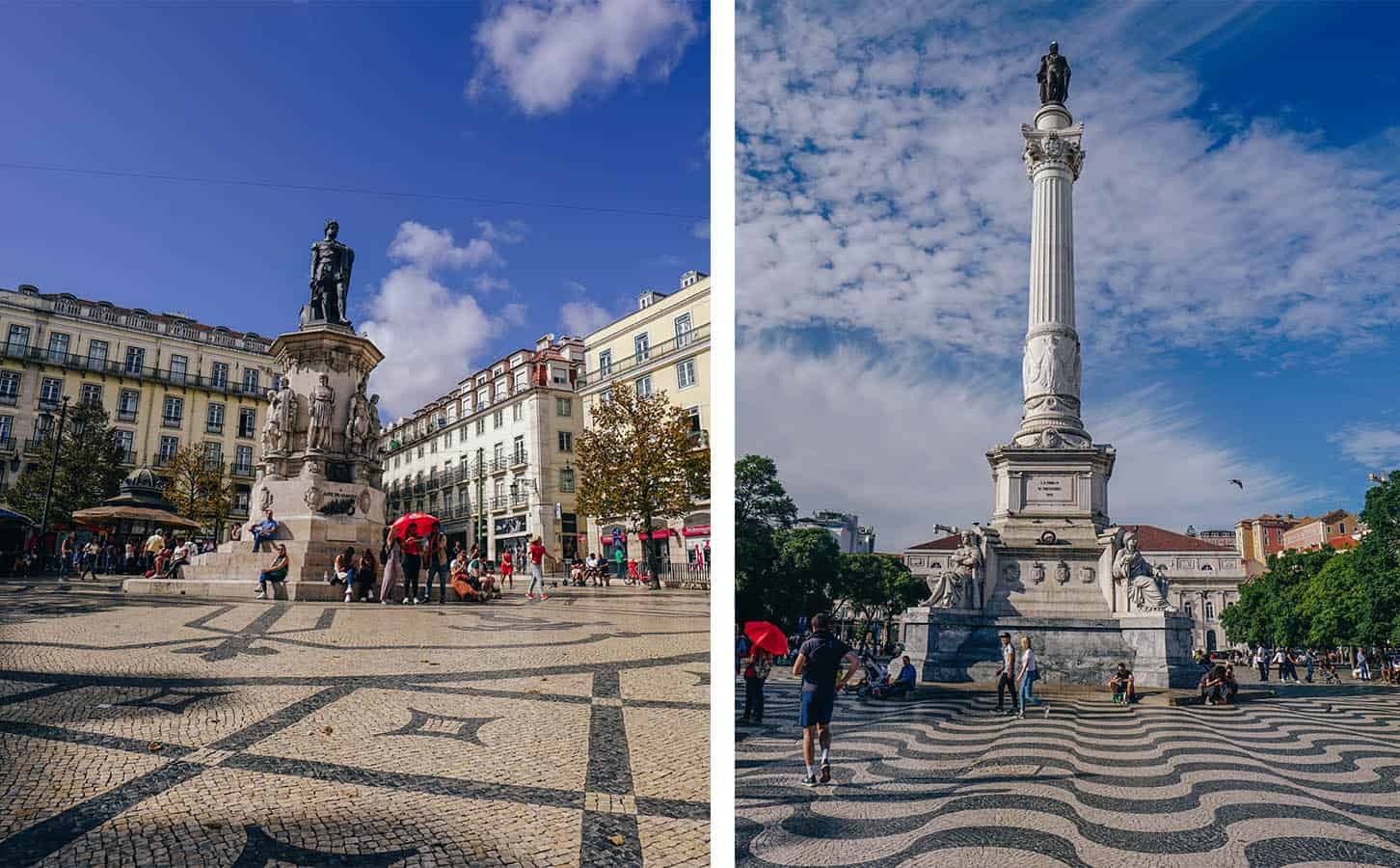 There are organizations and tour agencies that also offer guided walking tours should you want to gain more information about the places. There are half-day tours for those who are pressed for time and full-day tours for those who have more time to spare. Half-day tours usually last three to four hours, while full-day tours normally take eight hours.
Klook is offering both types of packages. It also covers wine tasting, tapas, pastel de nata sampling, and a tram ride. The full-day tour will only accept a maximum of eight people, so it's a small group. This is perfect for those who don't like big groups. This includes transfers from one district to another. Some of the key tourist sites are Eduardo VII Park, São Pedro de Alcântara Viewpoint, Lisbon Se Cathedral, Jerónimos Monastery, Commerce Square, and Nations Park.
✅ BOOK LISBON HALF-DAY WALKING TOUR HERE!
✅ BOOK LISBON FULL-DAY WALKING TOUR HERE!
---
2. Tramcar Tour
Introduced in 1901, the trams have become one of the main modes of transportation in Lisbon. But apart from being traditional, this has also become one of the tourist attractions in the city. If you want to explore Lisbon's cultural and historical attractions via tramcar, you might want to check offers from agencies for promos and discounts.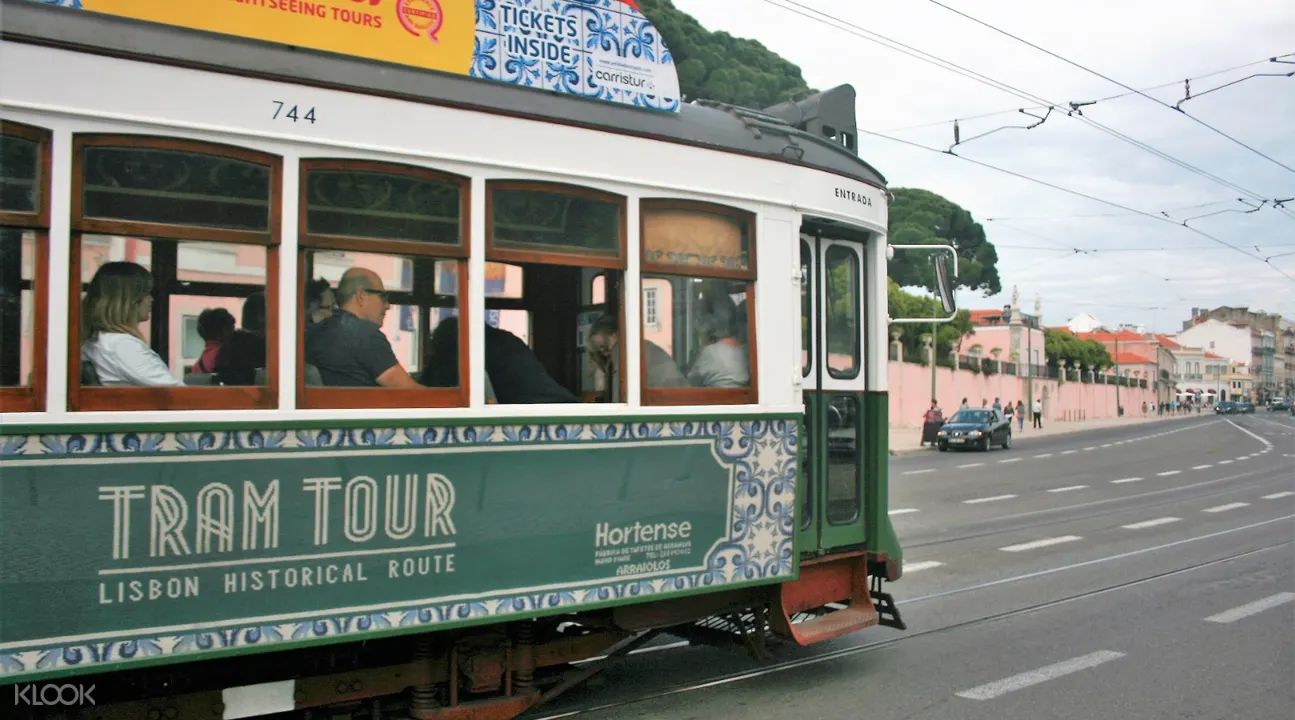 Klook is offering four types of packages for the tramcar tour around Lisbon. The options include pairing the tram tour with a hop-on-hop-off bus tour and/or a hop-on-hop-off boat tour. The packages are also inclusive of Lisbon Funicular, Santa Justa Lift, and discount book for tickets to monuments, museums, and other activities.
✅ CHECK OPTIONS & BOOK HERE!
---
3. Lisbon Food Tour
A gastronomic tour is a delightful way of experiencing the country's culture, especially for the foodies. Discover the local dishes, the peculiar flavors, and Portuguese food traditions while you eat your way through the city, sampling various offerings.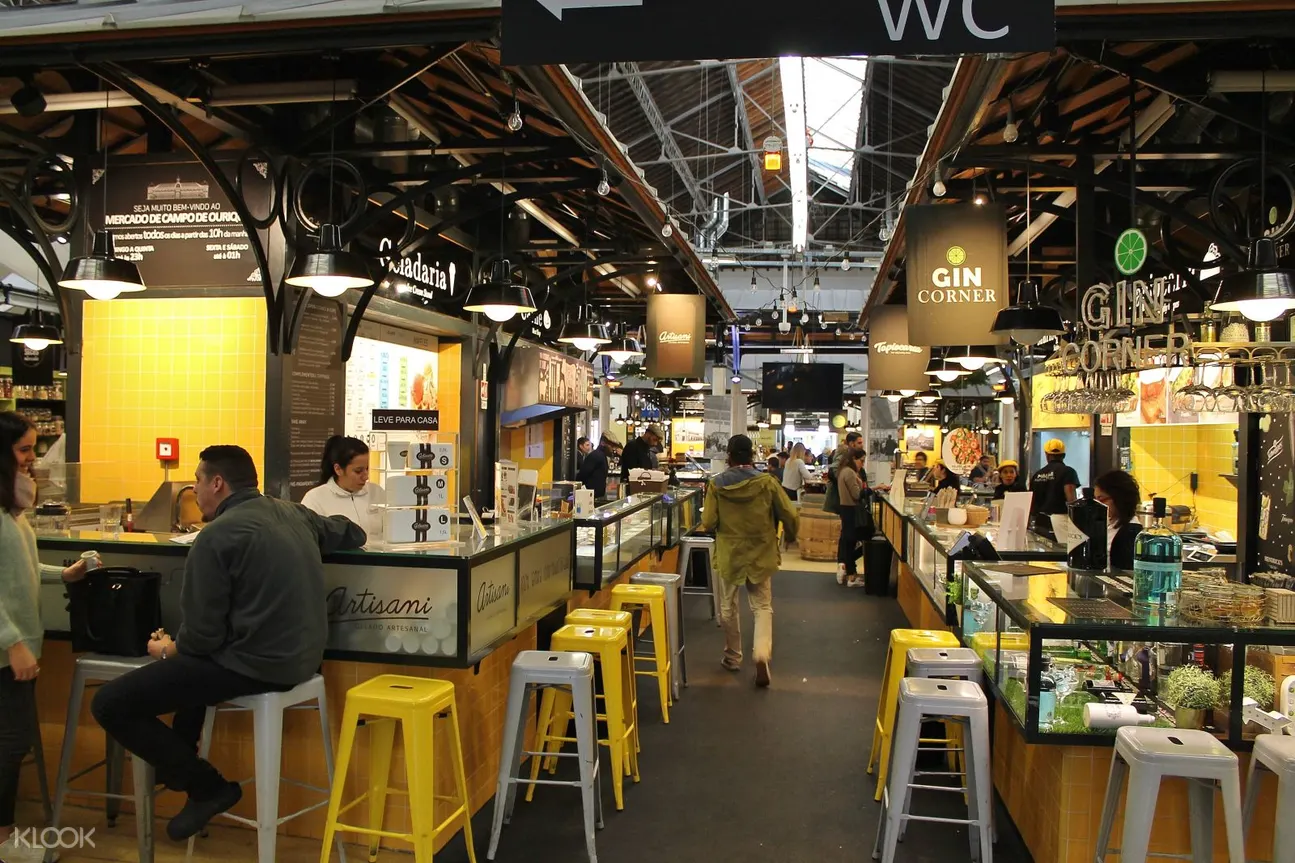 This food tour package from Klook covers transportation between food places, a local guide, insurance, and a total of 14 food tasting/sampling from five food stops.
✅ BOOK THIS TOUR HERE!
4. Bus Tour
If you don't mind big groups, you can join a guided bus tour around Lisbon. This will take you to major historical sites without much worrying about your transportation and getting from one attraction to the next.
Klook has a half-day bus tour package that will cover the roundtrip air-conditioned bus transfers, a local tour guide, and admission to Jeronimos' Church, Coach Museum, or Ajuda National Palace.
The Lisbon Highlights Tour itinerary includes Marques do Pombal Square, Monument of Discoveries, Ajuda National Palace, National Coach Museum, Rossio Square, the old neighborhood of Alfama, and UNESCO World Heritage sites Jerónimos Monastery and Torre de Belém.
✅ BOOK THIS TOUR HERE!
---
5. Hop-on Hop-off Bus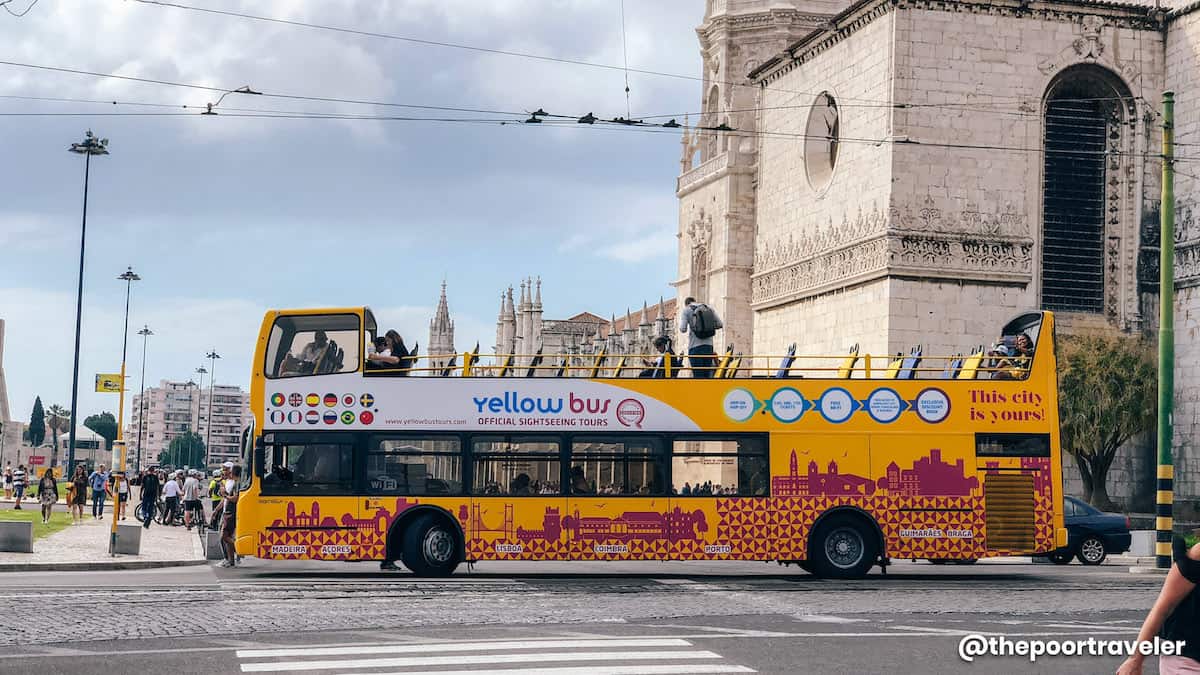 HOHO or Hop-On Hop-Off Bus provides unlimited rides for a specific period of time. If you want to explore at your own pace, you might want to look into HOHO buses. There will be audio guides, so you can still get information about the places and the stops, making this a good alternative to timed bus tours.
Klook provides three package options:
Modern Lisbon Tour
Belem and Monumental Tour
Combined Modern + Belem and Monumental Tour
The validity of the ticket is 1-2 days, depending on your plan. Other inclusions are Santa Justa Lift, Lisbon Funicular, and onboard WiFi.
✅ CHECK OPTIONS & BOOK HERE!
---
6. Lisbon Mystery Tour
This is definitely a puzzling yet enjoyable way to discover the secrets and uncover the hidden wonders of Lisbon. If you like decoding and solving riddles and puzzles, this Lisbon Mystery Tour on Klook will satisfy your hunger for mysteries.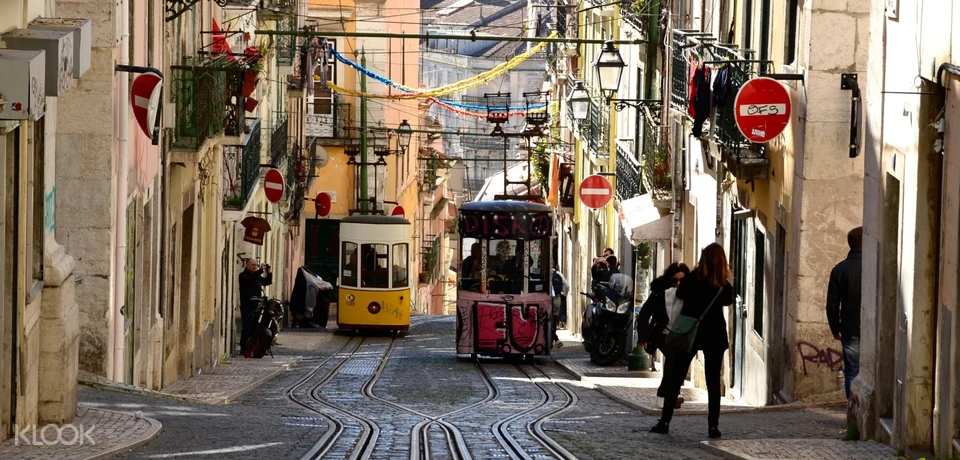 This is a self-guided discovery game that will take you from one historic landmark to the next, solving one riddle after another. Upon booking confirmation, you will be given a link to download the web app game. Enjoy playing while learning!
✅ BOOK THIS DISCOVERY GAME HERE!
---
7. Cemeteries Tour
If you are into dark and spooky tourism, you might enjoy this one. Stroll around Lisbon's necropoleis and walk in between tombs and mausoleums as the multilingual guide regal you with ghost stories, urban legends, and stories of the dead.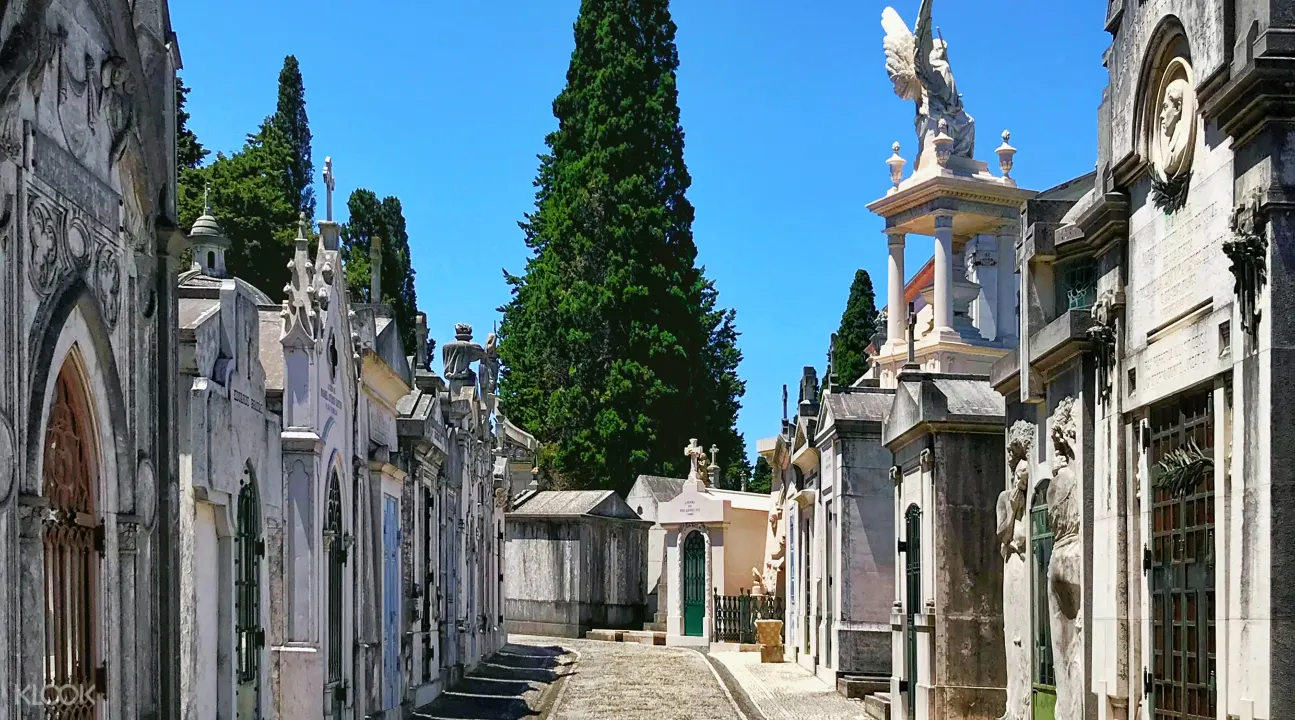 The three-hour tour usually starts at 10 AM and has stops at Bairro Alto, Non-Catholic Cemeteries, and Prazeres Cemetery.
✅ BOOK THIS TOUR HERE!
---
8. Bike Tour
If you want to maximize your time, you can book a guided bike tour that suits your interest. Klook has curated eight packages which vary according to the time of the day and the routes. You have the choice to go in the morning or in the afternoon.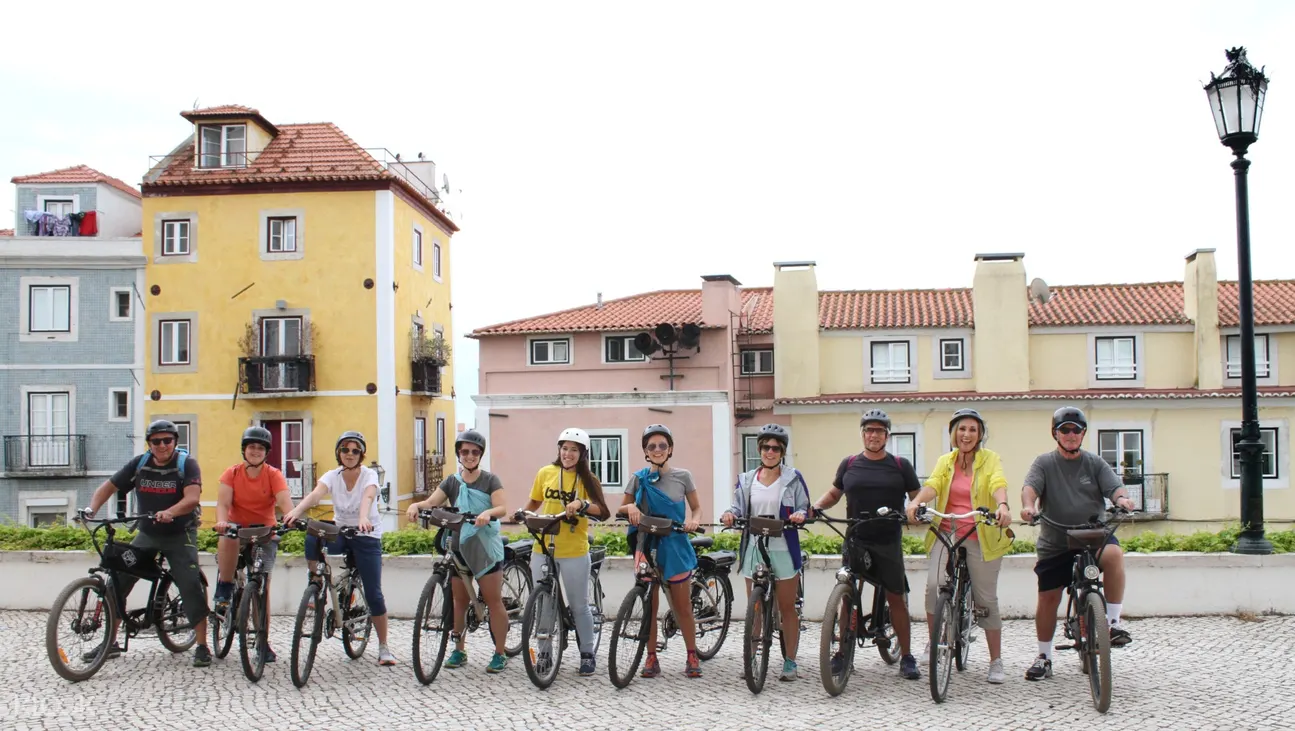 The four routes are:
Up the Hill Tour
Follow the River Tour
Delicious (Food) Tour
Into the Woods Tour
All of the packages are inclusive of the electric bikes, helmet, multilingual guide, insurance, and a bottle of water.
✅ CHECK OPTIONS & BOOK HERE!
---
9. Boat Tour
View Lisbon's popular landmarks from a different perspective. Lisbon is a coastal city situated in the area where River Tagus meets the Atlantic Ocean. Ferries and boats are other modes of transportation in the city.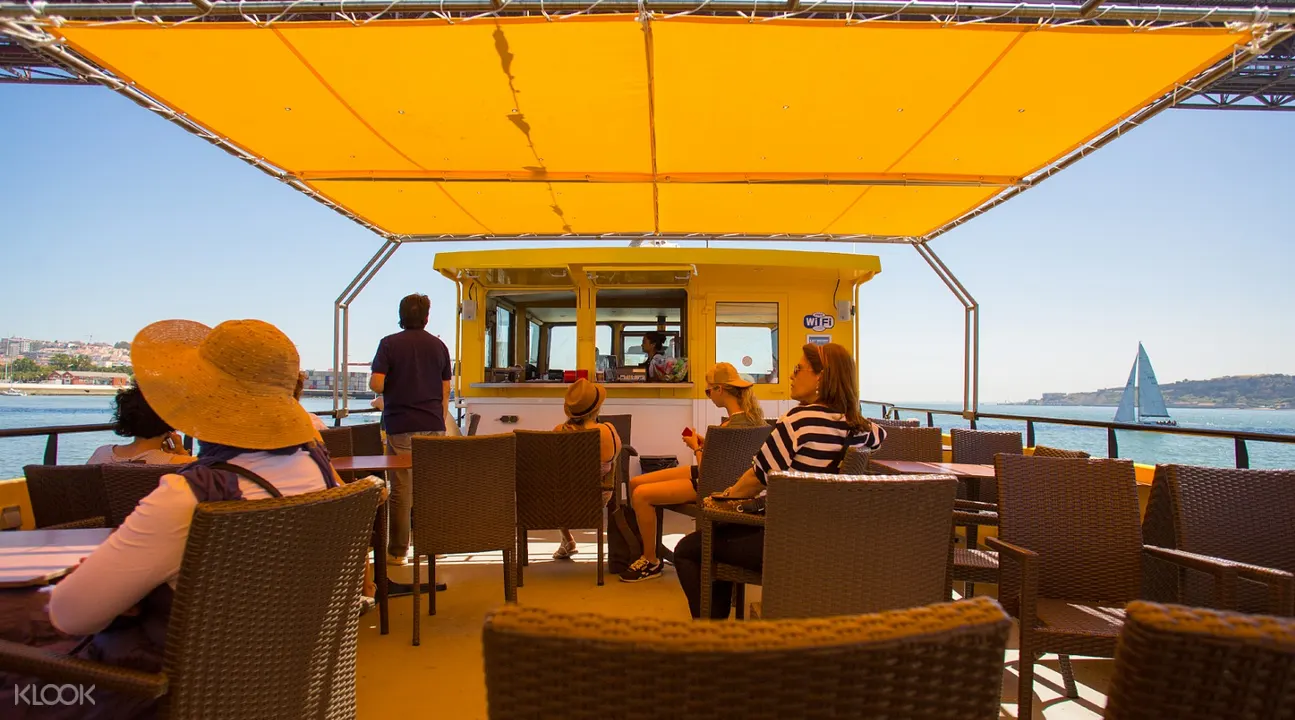 For those who want to go sightseeing while on a boat, you can take the Hop-On Hop-Off boats too! Like the HOHO buses, this also grants you unlimited ride for a period of time. Klook is offering different packages that also pair it with bus tours and/or tramcar tours. The inclusions are Lisbon Funicular, Santa Justa Lift, and discount book for tickets to monuments, museums, and other activities.
✅ CHECK OPTIONS & BOOK HERE!
---
10. Tuktuk Tour
This is a novel way to get around Lisbon and see popular sites and attractions. The autorickshaw or tuktuk is the classic mode of transportation in many, if not all, Asian countries. It's gradually gaining popularity in Lisbon as it makes navigating the city's medieval cobblestone streets easier.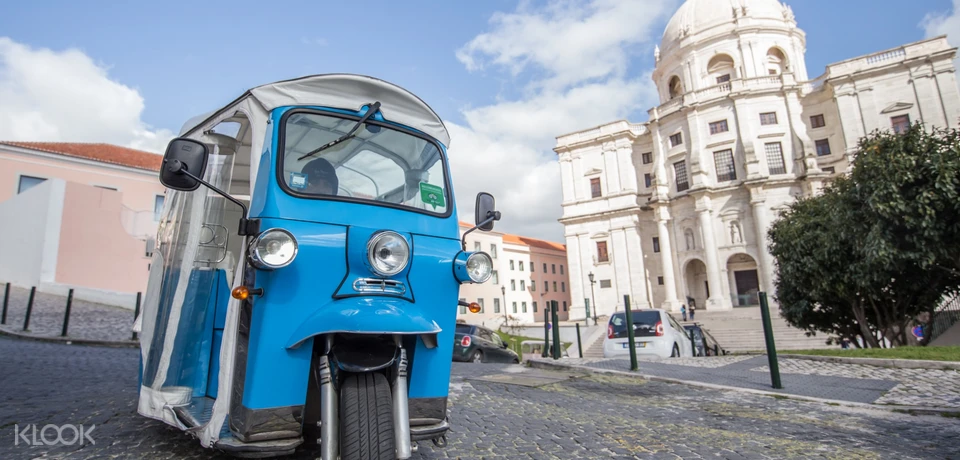 You can book your tuktuk tour with Klook! The itinerary depends on which package you choose. The five packages are route-centric:
Lisbon Hills
Lisbon Old Town
Lisbon by the River
Chiado and Bairro Alto
Lisbon World Fair Expo 98
Each package is inclusive of a multilingual driver who is also your guide.
✅ CHECK OPTIONS & BOOK HERE
---
---
11. Gardens Tour
Lisbon's urban landscape accommodates not only historical and modern infrastructures but also green spaces. In fact, the western portion of Lisbon is dominated by Parque Florestal de Monsanto (Monsanto Forest Park).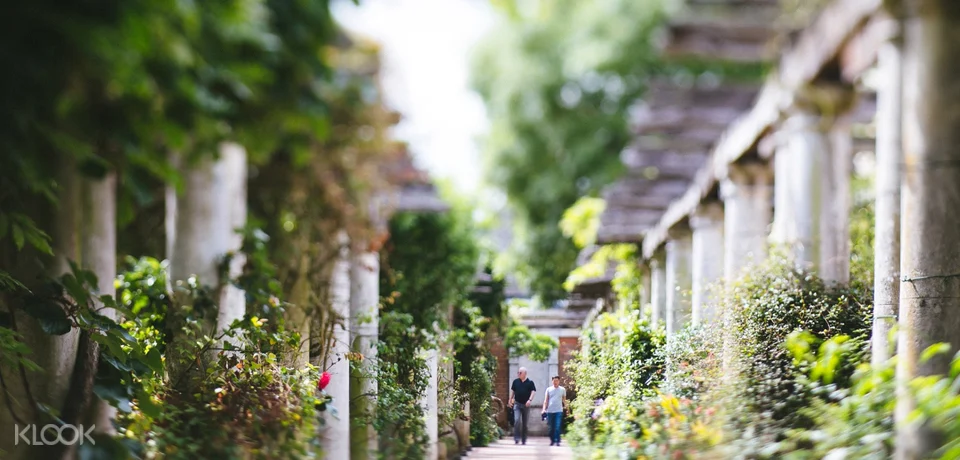 Did you know that Lisbon also has garden tour packages? You can check Klook's three-hour guided walking tour that will take you to the city's gardens and park, including the hidden ones that people fail to notice. Your multilingual guide will tell you stories about each spot and will lead you to discover the different garden styles — Manueline, Roccoco, Renaissance, and Gothic.
✅ BOOK THIS TOUR HERE!
---
12. Churches Tour
Portugal has a rich and long religious history. Lisbon, as its capital, is studded by churches.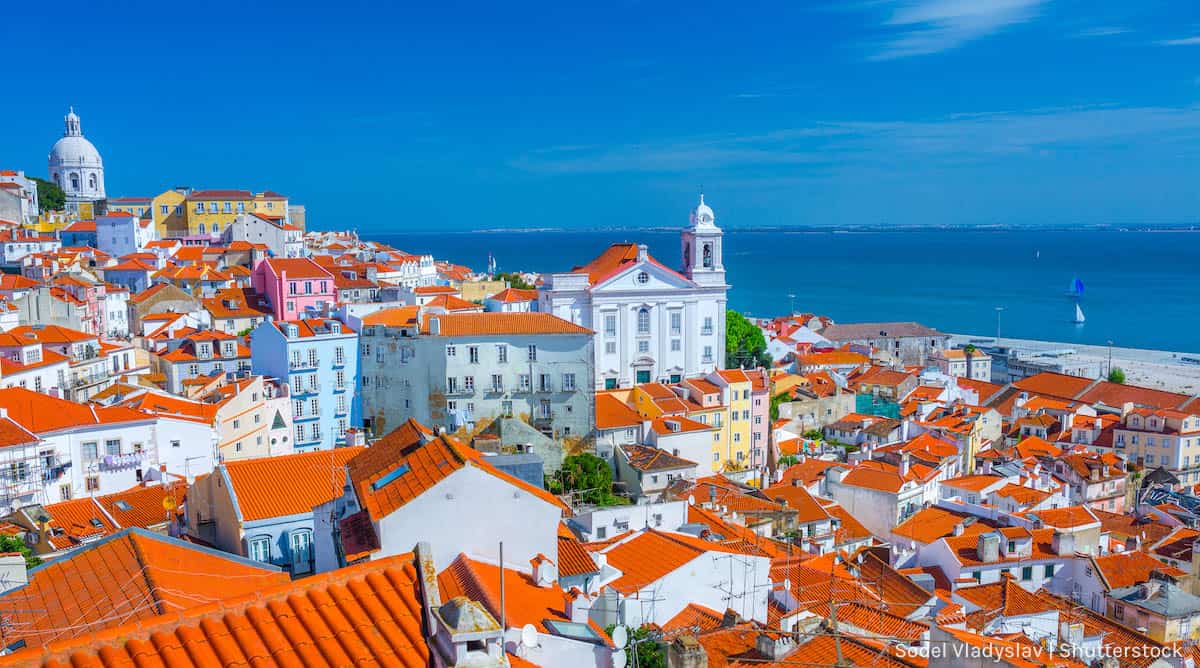 If you want to visit both iconic and under-the-radar churches in Lisbon, you might want to check out Klook's Lisbon Secret Churches guided tour. Learn the history of each church and know the reasons why some churches are off-limits and not open to the public. See important religious artifacts and hidden consecrated places.
The package is inclusive of entrance fees, a multilingual guide, and insurance. The duration of the tour is about three hours.
✅ BOOK THIS TOUR HERE!
---
13. Music Scene Tour
Music lovers will find Lisbon entertaining especially at night when bars and pubs keep the city abuzz, especially around the nightlife districts.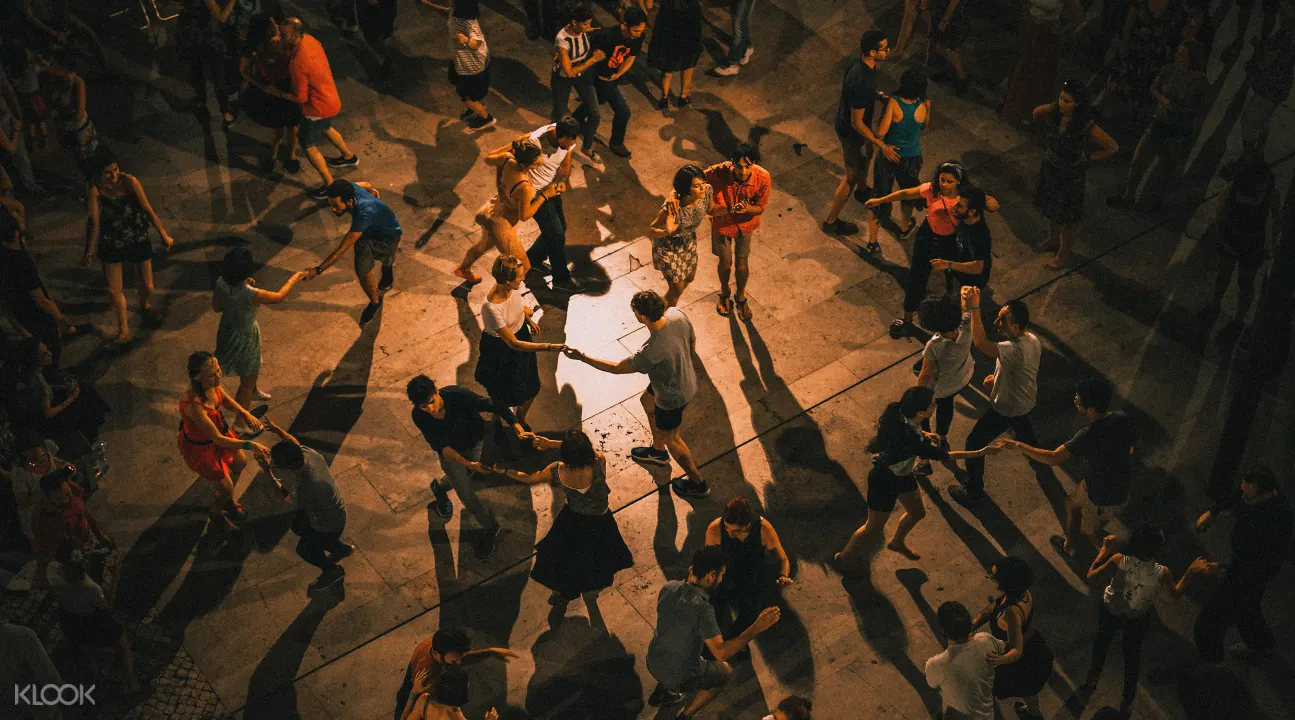 Lisbon's music scene is greatly influenced by African and Brazilian music. But what really put Lisbon in the music map is Fado, Portugal's signature music that traces its origin to Lisbon in the 1820s. The singing is distinctly melancholic. It is performed by a solo singer (wearing a black outfit) with the accompaniment of the classical Portuguese guitar.
Klook is offering a three-hour music scene tour that includes not only Fado-related spots also but other music genres. You will be strolling around the city's popular music venues and mini-amphitheaters.
✅ BOOK THIS TOUR HERE!
---
14. Street Art Tour
Lisbon is sprinkled with colorful street art paintings and installations. Murals dress up buildings and walls, turning them into photo walls.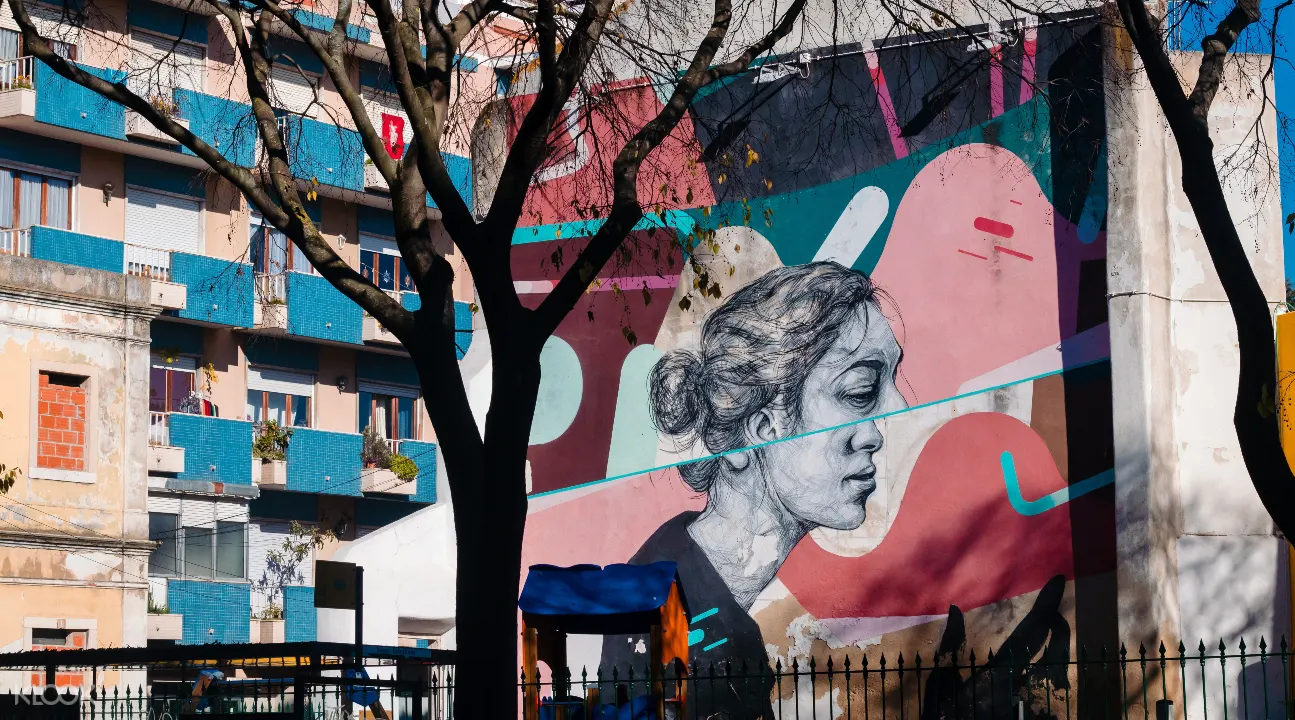 If you want to see the best of the best and artworks by illustrious street artists of Portugal, you can save time by booking a tour with a knowledgeable guide. Klook has a Street Art Tour that will also cover the history of Lisbon's art installations, graffiti, carving, stenciling, and others. The tour takes about three hours.
✅ BOOK THIS TOUR HERE!
---
15. LGBT Night Tour
The LGBT community in Lisbon is alive and kicking! There's an annual Lisbon Gay & Lesbian Film Festival too! The Queer Lisboa is usually held in September.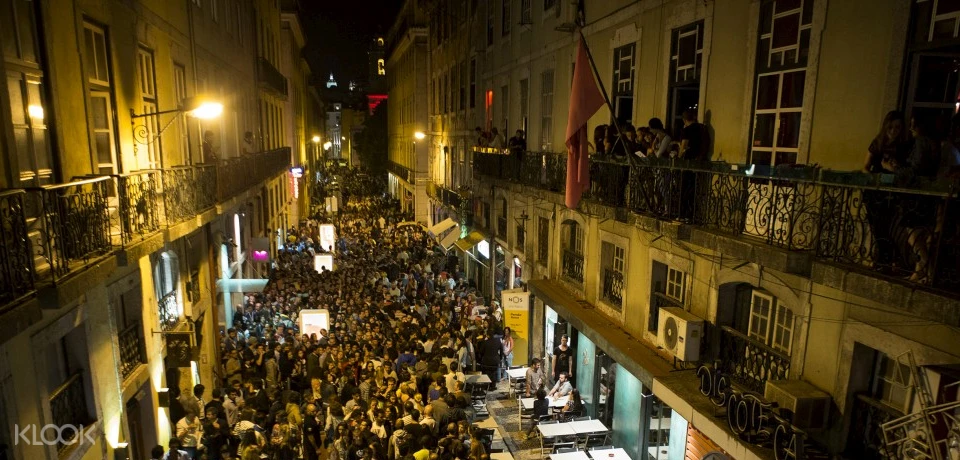 If you want to sashay deeper into Lisbon's gay scene but have no idea where to go, you can join a small group guided tour to check out the best LGBT bars and night clubs. Klook is offering one that covers Bairro Alto and Principe Real neighborhoods in the itinerary. This is inclusive of welcome drinks, an LGBT city map, a professional guide, and insurance.
✅ BOOK THIS TOUR HERE!
---
Top Lisbon Hotels & Apartments
Here are some of the best-rated properties in Lisbon's city center, as ranked by Agoda customers.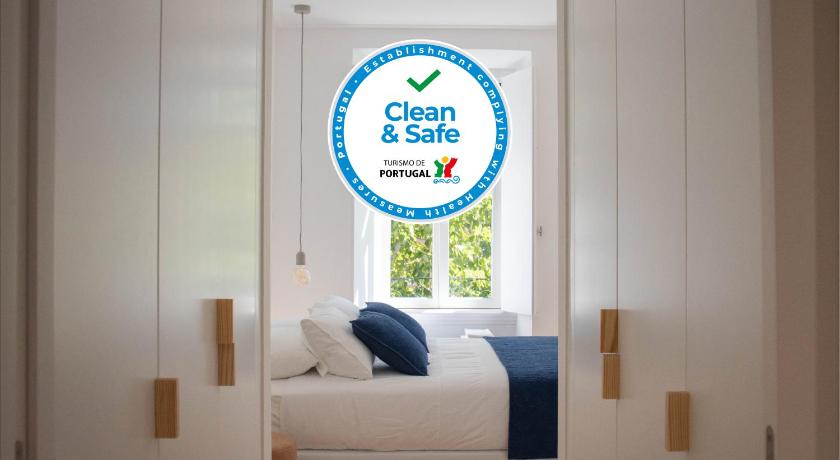 ---
*Edited by Asta Alvarez
2020 • 12 • 23
---
More Tips on YouTube ⬇️⬇️⬇️