They're impatient, they're hard to manage, and they throw tantrums unexpectedly. But seeing kids have fun, there's nothing quite like it. Especially when it's you who helped draw that smile on their faces.
Traveling with kids is no easy business. But Hong Kong makes the job much less effortful. While the city throbs with interesting sites and sights for the grownups, there are a lot of places that are especially built and designed for the little ones. Here are ten of the best Hong Kong attractions for kids!
WHAT'S COVERED IN THIS GUIDE?
Disneyland Hong Kong
Admit it. You've been dying to set foot on this wonderland as much as the youngest member of your family! There's a big chance this is the very reason you're planning a trip to Hong Kong. And who can blame you? Something about this place is truly magical.
This very popular theme park is packed with family-oriented thrills, although most of them are too kiddy. But if you find yourself enjoying them too much, don't worry, no one's judging. Go ahead and see the Festival of the Lion King, watch out for your favorite characters in the Flights of Fantasy Parade, make your tummy hurt on the Toy Soldier Parachute Drop in Toy Story Land, and take a selfie with Mickey Mouse! Don't miss the grand fireworks display at Sleeping Beauty's Castle to complete that dream Disney experience.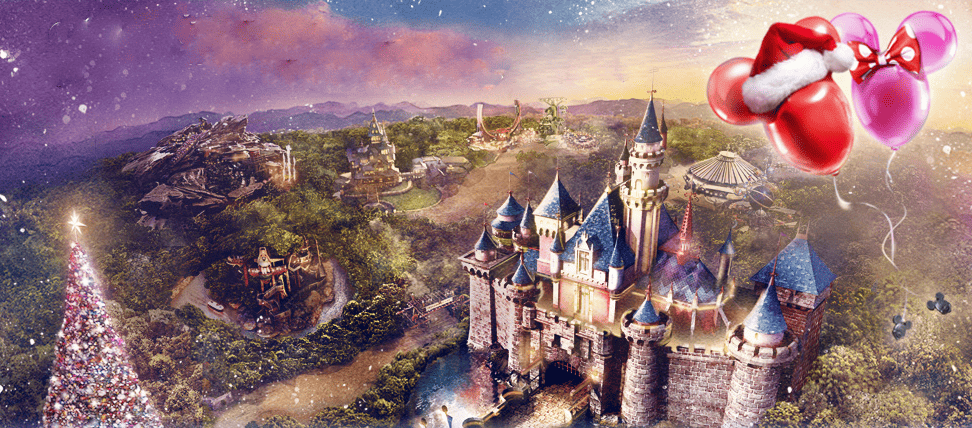 Opening Hours: Usually, 9:30 am to 9pm. But this varies. Nearest MTR Station: Disneyland Resort
You can skip the lines if you buy your ticket via Klook.
✅ GET DISCOUNTED TICKETS HERE
---
Noah's Ark

Of biblical proportions! China's first Bible-themed amusement park, Noah's Ark boasts the world's only full-size replica of the legendary boat. Meet their 67 pairs of life-sized animal figures at the Ark's Garden, take a good look at some antique Bibles, and enjoy a wide range of interactive games and multimedia presentations!
But this Ark is more than Bible stories. The park also features exhibitions and state-of-the-art facilities for a greater appreciation of nature, culture, and history. The Solar Tower enables visitors to see activity on the sun's surface in real time, and learn more about the solar system. Noah's Adventureland provides the compulsory dizzying thrills with its Giant Swing and 3D Giant Ladder!
Opening Hours: 10am-6pm
Admission Fee: Adult – HK$ 125-168
✅ GET DISCOUNTED TICKETS HERE!
---
Kung Fu Corner at Kowloon Park
Everybody is kung fu fighting! Well, not really everybody. And not really fighting. But if you want to unleash the inner Jackie Chan in you, come visit the Kowloon Park and join Kung Fu Corner, a weekly demo by Chinese martial artists!
Kung Fu ain't your thing? Your kids will still have a fantastic time exploring the Children's and Discovery Playgrounds and Aviary.
Kung Fu Corner Schedule: Sunday, 2:30pm – 4:30pm
Admission Fee: FREE
---
Tsim Sha Tsui Promenade (Symphony of Lights and the Hong Kong Space Museum)
When the clock hits 8pm, the biggest visual spectacle in Hong Kong comes in the form of lights beamed by 44 buildings on either side of the Victoria Harbor. This wondrous display happen in synchronicity with an accompanying music, creating unforgettable multimedia entertainment! Best viewed from the Avenue of Stars, where Hong Kong's legendary actors and filmmakers are honored. Don't leave without posing with Bruce Lee (his statue, that is)!
Show starts: 8pm
Admission Fee: FREE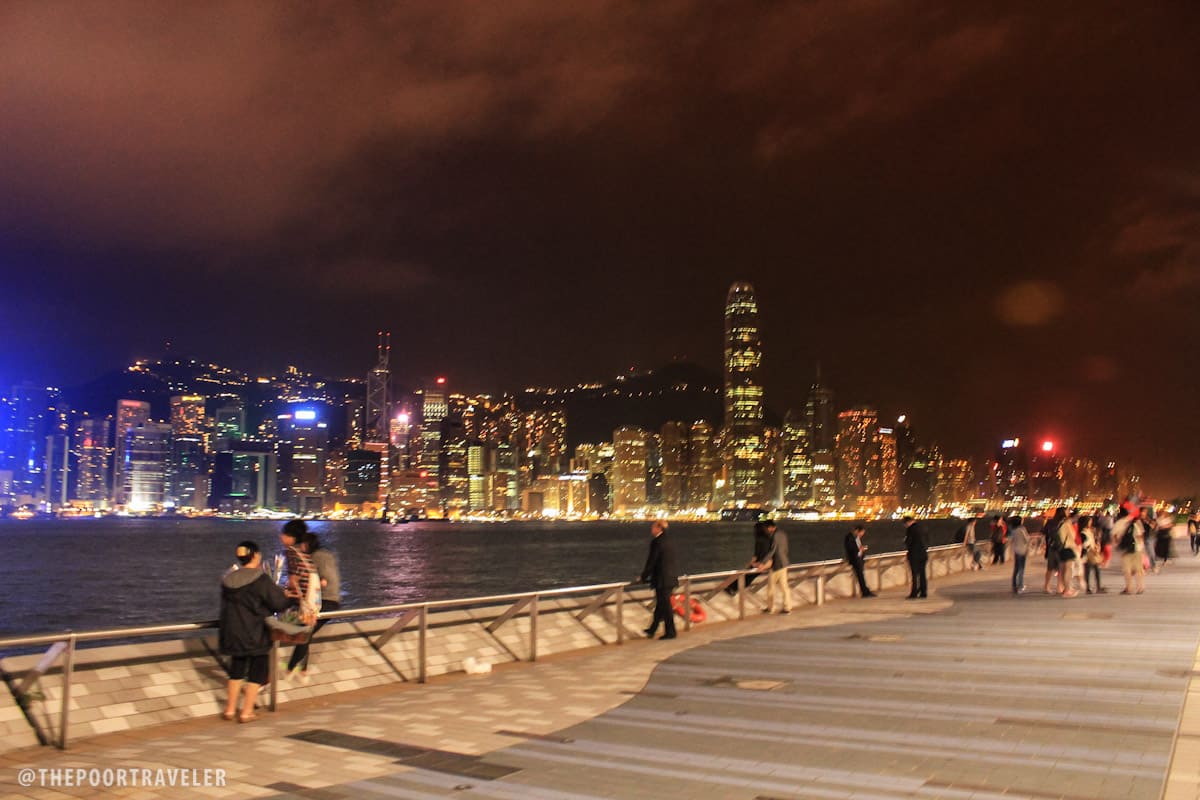 While waiting for the show to start, spend the afternoon at the Hong Kong Space Museum, situated just beside the starry boardwalk.  This domed museum may look like an egg shell, but this planetarium is anything but empty. Go on a journey through space and collect nuggets of knowledge about the universe presented through interactive shows, games, and toys! We all wanted to become an astronaut at one point so why not relive that dream for a moment?
Opening Hours: Monday, Wednesday, Thursday and Friday, 1pm-9pm; Saturday, Sunday and Public Holiday, 1am-9pm; Closed on Tuesdays
Location: 10 Salisbury Road, Tsim Sha Tsui, Kowloon
---
Hong Kong Science Explorer
Learn and play at the same time? The Hong Kong Science Park has both covered. Aiming to "share with the public the latest in science and technology," their Science Explorer Program takes visitors on a highly enjoyable tour around its many interactive sections!
Opening Hours: 9:15am-6pm. Closed on Mondays.
Admission Fee: FREE
Location: 1/F Enterprise Place, Hong Kong Science Park
---
Hong Kong International Hobby and Toy Museum
Update: This attraction is already CLOSED.
Calling all toddlers and toy-lovers! We just found a piece of paradise. Showcasing a collection of hundreds of toys, the Hong Kong International Hobby and Toy Museum is "the only museum devoted to studying, restoring, preserving, and displaying of hobby and toy items" in this part of the world. It's a small, privately run museum, so don't expect something of Smithsonian scale. But it can make a pleasant afternoon for kids and a nostalgic one for geeks!
Operating Hours: Weekdays 2-7pm; Weekends 1-7pm; Closed on Tuesdays
Admission Fee: HK$30
Address: 1/F 330 Shanghai Street, Yaumatei, Kowloon, Hong Kong
---
---
Hong Kong Heritage Museum's Children's Discovery Gallery
If the Hong Kong Heritage Museum is in your itinerary but you're worried that it bore your kids, don't be. They have an entire section built specially for youngsters aged 8-4! The Children's Discovery Gallery has eight "play zones" that make learning about nature, history, and archaeology much more exciting.
The Hong Kong Toy Story exhibition not only wows with its narration of the development of toys but also has a hands-on area for those who are eager to play!
Opening Hours: Monday, Wednesday to Friday, 10am-6pm; Saturday, Sunday and public holidays, 10am-7pm; Closed on Tuesdays
Admission Fee: HK$10, FREE on Wednesdays
Location: 1 Man Lam Rd, Sha Tin
---
Mai Po Wetlands
Managed by the World Wide Fund (WWF), the Mai Po Nature Reserve is "a designated Ramsar site and protected site of scientific interest." The organization arranges tours to give visitors that enlightening opportunity to witness the often tourist-snubbed but rich and lively biodiversity of Hong Kong. The kids will definitely adore the thousands of migratory birds and other wildlife that are nurtured by these marshes.
---
Victoria Peak and Ngong Ping
The sites themselves are not exactly the type that children find exciting, but the getting there part (the Cable Car to Ngong Ping and Peak Tram to the Peak) make for an unforgettable experience.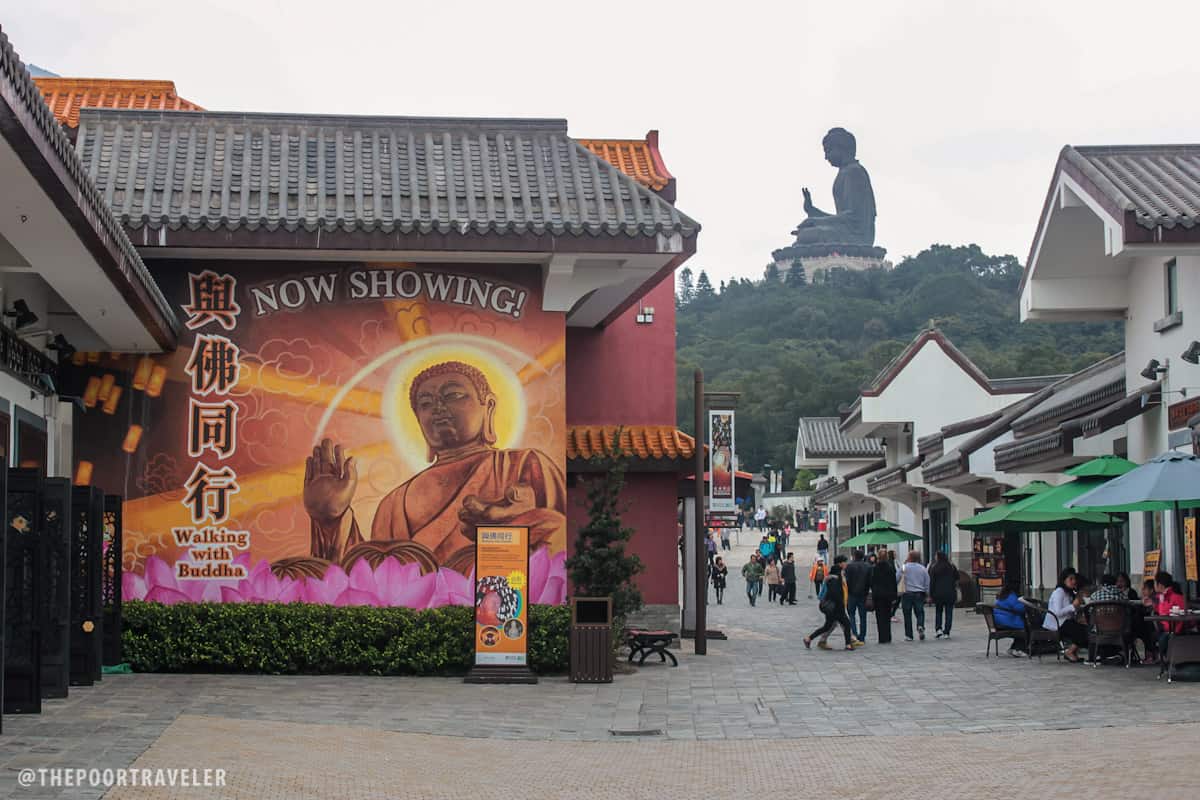 The Victoria Peak offers breathtaking views of the city, specially at night. The Madame Tussauds Wax Museum can be interesting to some kids. On the other hand, Ngong Ping is a good venue to start introducing the concepts of faith, religion, tolerance, and diversity.
They're both worth your time and a visit, kids or no kids.
✅ GET NGONG PING TICKETS HERE
✅ GET VICTORIA PEAK TICKETS HERE
---
I intentionally left out Ocean Park as I had been campaigning against dolphin shows and marine mammal captivity.