"Tito, what time are we going to board the plane?" My niece and nephew were getting more and more impatient as we were waiting for our boarding call at the NAIA Terminal 3.
I couldn't blame them. I was extremely excited myself. Although it wasn't my first time to travel abroad, it was my first time to travel out of Luzon with my family. When they announced that the plane was ready, I had to literally cover their mouths because the kids won't stop shouting.
Planning a Family Trip to Hong Kong
Perhaps the first thing to consider (aside from the budget) when planning a trip to Hong Kong is whom you will be traveling with. Who's going with you? It is extremely important because your itinerary will rely heavily on this factor. For example, a 5D/4N trip could be a little too long for the kids especially when you consider the number of days they will miss at school. That said, the time of the year is also a big consideration. I'll enumerate the lessons we learned while on this trip in another post that I will publish shortly after this.
Our trip started when Cebu Pacific Air slashed 50% off their international fares. We booked for 3 adults (me, my sister, my mom) and two children (my niece and nephew). The cost of the ticket for an adult at the time was P4553 per adult and P3844 per child. That included everything from web admin fees to travel insurance.
After booking tickets, we started working on our travel documents. Apparently, I was the only one with a passport then. We also needed to secure a DSWD clearance for my niece who would be traveling with neither parents.
For more information, please read the following posts:
Day 1 – Airport, Hostel, Victoria Peak, Avenue of Stars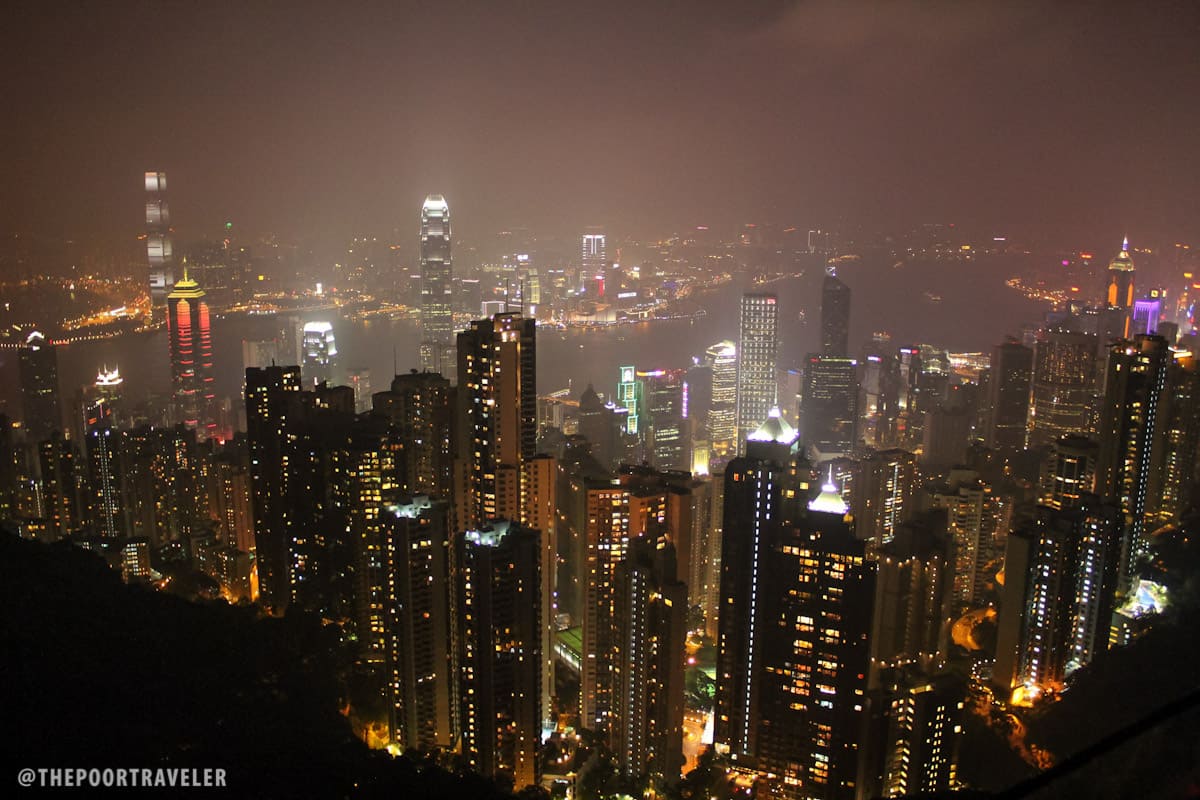 As early as 3am, we were already at the NAIA Terminal 3. It is important that you have already accomplished the immigration forms at the check in counter before or while falling in line to avoid wasting time. We then paid the travel tax (P1650) and departure fee (P750). After the final security check we stayed at the pre-departure area and waited for our flight.
Upon arrival, we approached the Immigration Counters, were asked a couple of questions and then we went out of the airport and took the bus to our hostel. We then proceeded to Victoria Peak and Avenue of the Stars. After spending all afternoon and evening there, the kids got exhausted.
However, my restless spirit made me still go out and visit the Mong Kok Night Market and left my mother with the kids at the hotel.
Here are the more detailed posts about what happened:
Leaving Manila, Arriving in Hong Kong
Mong Kok Night Market
---
---
Day 2 – Disneyland Hong Kong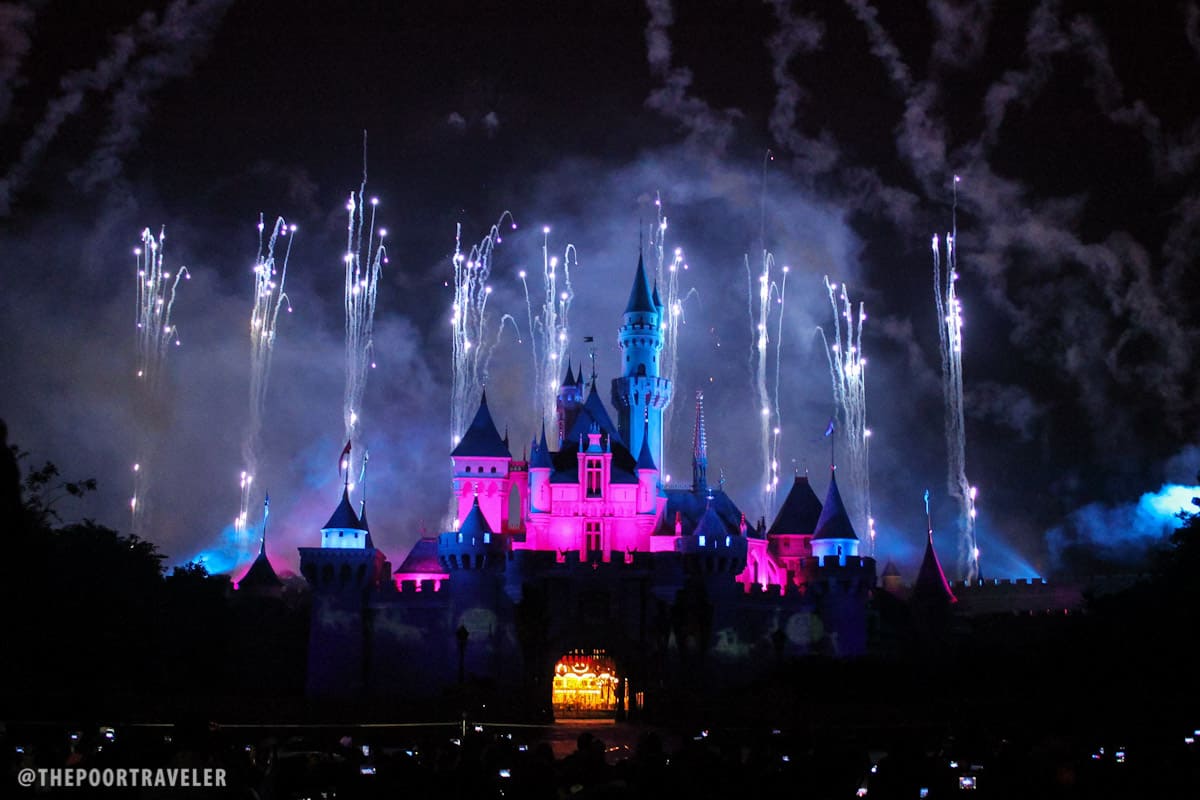 We devoted our entire Day 2 to Disneyland Hong Kong. You will need an entire day to try all the rides and attractions at Disneyland. You might also want to stay at the theme park until 7pm, when the firworks display starts.
I went back to Mong Kok with my mom that night because she said she wanted to buy pasalubong. My sister took care of the kids.
Day 3 – Going Back to Manila
Unfortunately, our stay in Hong Kong was too short. Our flight was at noon so we didn't have enough time to explore other places that morning. We just had breakfast and took the bus to the airport.
Expenses
Here is the breakdown of our expenses while on this family trip. You can find the total cost of the entire trip for us (a group of 3 adults and 2 children) or how much our family spent as a group. I will also break down how much I, as an individual, spent to give you a different perspective.
TOTAL GROUP COST (excluding pasalubong)
P16,794 – Airfare (Cebu Pacific Air, 3 adults and 2 children, with 50% off)
P5,510 – Accommodations (2 nights at 1 room at Tai San Guest House)
P6,600 – Travel Tax (for 3 adults and 2 children) Children get 50% discount
P3,750 – Departure fees (for 5 people)
P4,800 – Total food expenses
P3,746 – Octopus Cards (3 adults, 2 kids, reloaded once)
P1,413 – Victoria Peak tickets (3 adults, 2 kids, with 10% discount) 1072
P7,686 – Disneyland tickets (3 adults, 2 kids with 10% discount)
P50,299 TOTAL
MY EXPENSES (INDIVIDUAL)
P4553 – Airfare (50% Off, Cebu Pacific Air)
P1,837 – Accommodations (My mom, sis and me divided the total cost)
P1,650 – Travel tax
P750 – Departure fee
P1,600 – Total Food expenses
P1,102 – Octopus Card (reloaded once)
P357 – Victoria Peak ticket
P1,736 – Disneyland ticket
P13,585 TOTAL
Actually, I spent more than P20,000 because I bought pasalubong. :D