Disneyland was my childhood dream. But because my parents couldn't afford to take us to Micky Mouse's little world, I promised myself that I would fly to this place someday. Someday had finally come.
It was the day we had all been waiting for. It was the reason my niece and nephew were with us on this trip. We wanted to give them what we didn't experience when we were little so we were so happy for them (and for ourselves, too, of course). It was all the kids were talking about from the moment we told them about it. And they couldn't contain their excitement when we were at the airport.
WHAT'S COVERED IN THIS GUIDE?
How to Get to Disneyland from Tsim Sha Tsui
Since most budget hotels and guesthouses are located in Tsim Sha Tsui, here's a step-by-step guide on reaching Disneyland from there. It takes around 45 minutes from Tsim Sha Tsui to Disneyland and you will be boarding three different trains.
Take the Tsuen Wan MTR train towards Tsuen Wan
Get off at Lai King Station
Transfer to Tung Chung line. The train should be Tung Chung-bound.
Alight at Sunny Bay Station.
Transfer to Disneyland Resort Line.
The Disneyland Resort Line has only one stop other than Sunny Bay so when it stops, alight the train and voila, you're there at Disneyland.
Disneyland is very near the Hong Kong airport. That's why many tourists choose to make this theme park the first attraction they go to when they visit Hong Kong. You might want to consider this, too, to save time. Disneyland offers secured baggage safes where you could deposit your luggage while you explore the place.
In our case, we wanted to check in immediately on our first day so we pushed our Disneyland trip to our second day. We knew we would be spending the entire day here and given the lack of sleep the night before at the airport, the kids might be too exhausted if we forced Disneyland on our first day.
---
Where to Buy Tickets to Disneyland
Tickets are available at the Main Entrance of the park. Here are the prices of the 1-day tickets as of February 2019.
Adult – HK$ 619
Child (ages 3-11) – HK$ 458
Senior (65+) – HK$ 100
You can also book online. Klook offers slight discounts!
✅ GET DISCOUNTED TICKETS HERE
---
What time does Disneyland open and close?
Usually, the opening hours are from 9:30 am to 9pm. But it varies depending on the date. Check out their calendar here to see the operating hours on the date of your visit.
What time does the Fireworks Display happen?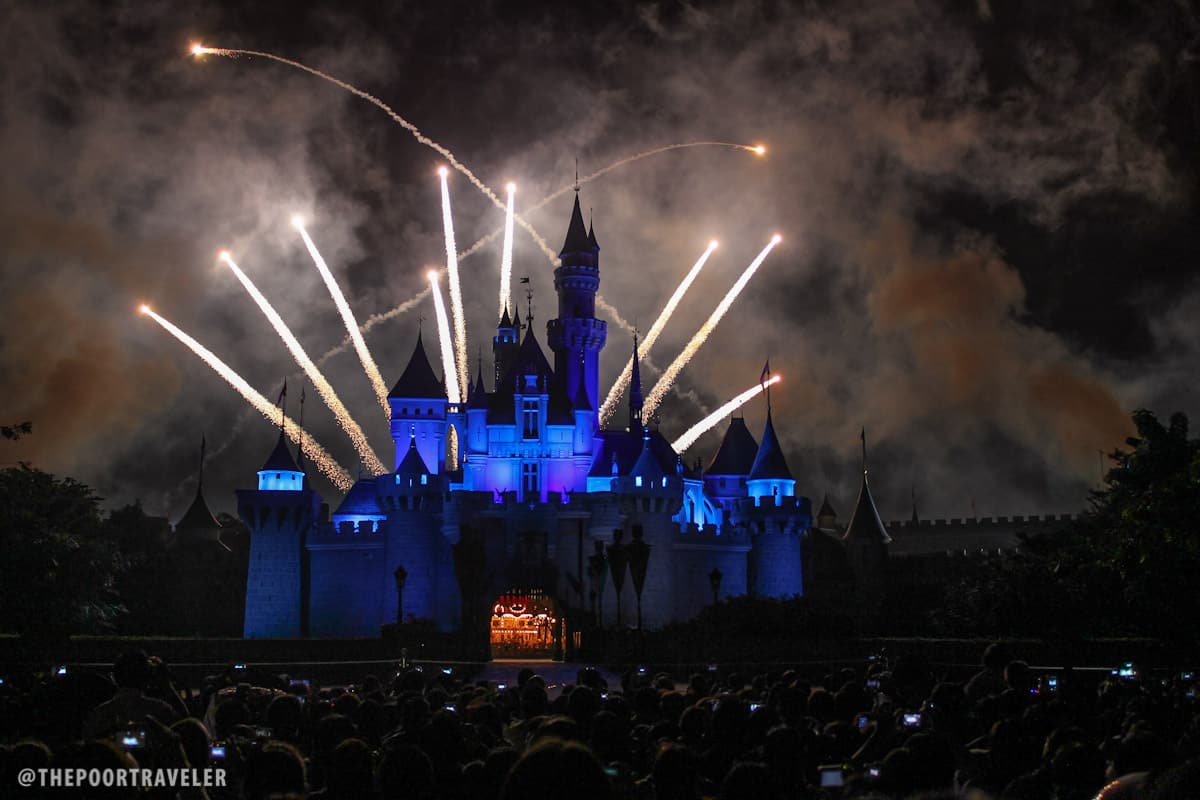 The "Disney in the Stars" Fireworks Display is temporarily suspended because Sleeping Beauty Castle is currently undergoing renovation.
But when it's operational, it is usually scheduled at 9pm. Be sure to find a good spot in front of Sleeping Beauty's Castle 30 minutes before. It can get really crowded if you get there close to the start of the show.
---
What time does the Disney Parade happen?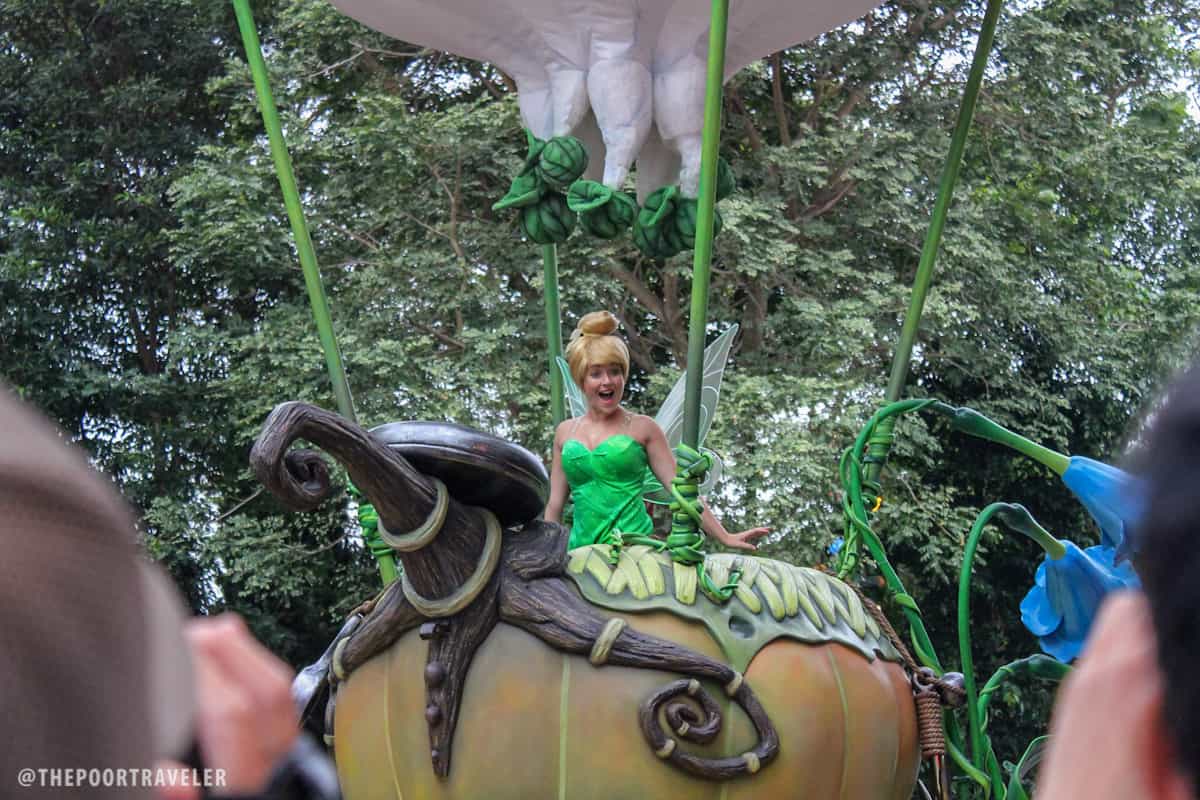 On a normal day, 1pm. It starts in Fantasyland, near the entrance to the Storybook Theater.
Are Food Items Allowed at Disneyland?
Depends on the type of food. We somehow expected that meals inside the park would be much more expensive and we were right. It will be best to have breakfast near your hotel before going to Disneyland.
Meat and rice meals are prohibited but bread and water are allowed. The guards at the entrance of the park will inspect your bags thoroughly up to the smallest pockets so don't bother trying to sneak them in. Good thing for us, we only brought bread, cookies and water. We dropped by a 7-Eleven store after our breakfast so you might want to do the same. These bread and cookies got us through the day. We didn't buy food from any restaurant at the park (except some popcorn and candies for the kids) because they were really pricey.
---
Exploring Disneyland
Once you enter the park, you can manage. Make sure to grab some brochures and maps at the entrance so you could navigate easily.