The first two times I heard of Yuntai Mountain was (1) when they opened a newly constructed glass bridge and (2) when they discovered cracks on the glass panels just weeks later. Not a very good first impression, to be honest. If the mountain were a guy in a bar, he would need a better come-on because every interest I had just died right then.
Glass walkways no longer had the effect it once had on me. I had experienced one before, also in another scenic park in the Chinese highlands, and it was amazing. But it wasn't new anymore. I had seen only two mountains in China, but boy are they unforgettable. These two peaks, Tianmen and Tianzi in Zhangjiajie, are the most spectacular mountains I had ever had the pleasure of leaving footprints on. With the bar set that high and the glass walkway losing its appeal, I came to Yuntai Mountain in Henan Province without any expectations, lest the proverbial shoes not be filled adequately. Still, the great Yuntaishan blew me away.
Situated just an hour and a half away from Zhengzhou Airport, Yuntai Mountain is increasingly becoming more popular especially among domestic tourists. Yuntaishan Geopark, as it is formally called, is a UNESCO-inscribed World Geologic Park and Henan Province's only national scenic area and national forest park. This 190-sq. km site has eleven scenic areas, but we only got to experience three of them. With or without the glass bridge it is oh so proud of, Yuntaishan has enough to attract even the most discriminate tourists. He is naturally sexy. His edges are masterfully chiseled, his sides artfully tattooed with valleys, skin naturally carpeted with thick canopies, and his stare promises glorious waterfalls under his belt.
Here are four places that make a date with Yuntai Mountain one that you will never forget (and what you can do to not ruin it).
WHAT'S COVERED IN THIS GUIDE?
1. Red Stone Gorge (Hongshi Gorge) – Day 1
Our day began at the entrance to the Red Stone Gorge, a deep valley where you could walk in between cliffs standing so close to each other, formed 1.4 billion years ago after a violent movement of the earth's crust. Ironically, despite its turbulent past, it is a relaxing, peaceful sight to behold.
The cliffs are not even the best part. The gorge is punctuated by dozens of stunning waterfalls and natural pools, each of them Instagram-worthy. These natural wonders make the Red Stone Gorge the most picturesque of all the places we've visited in Henan Province.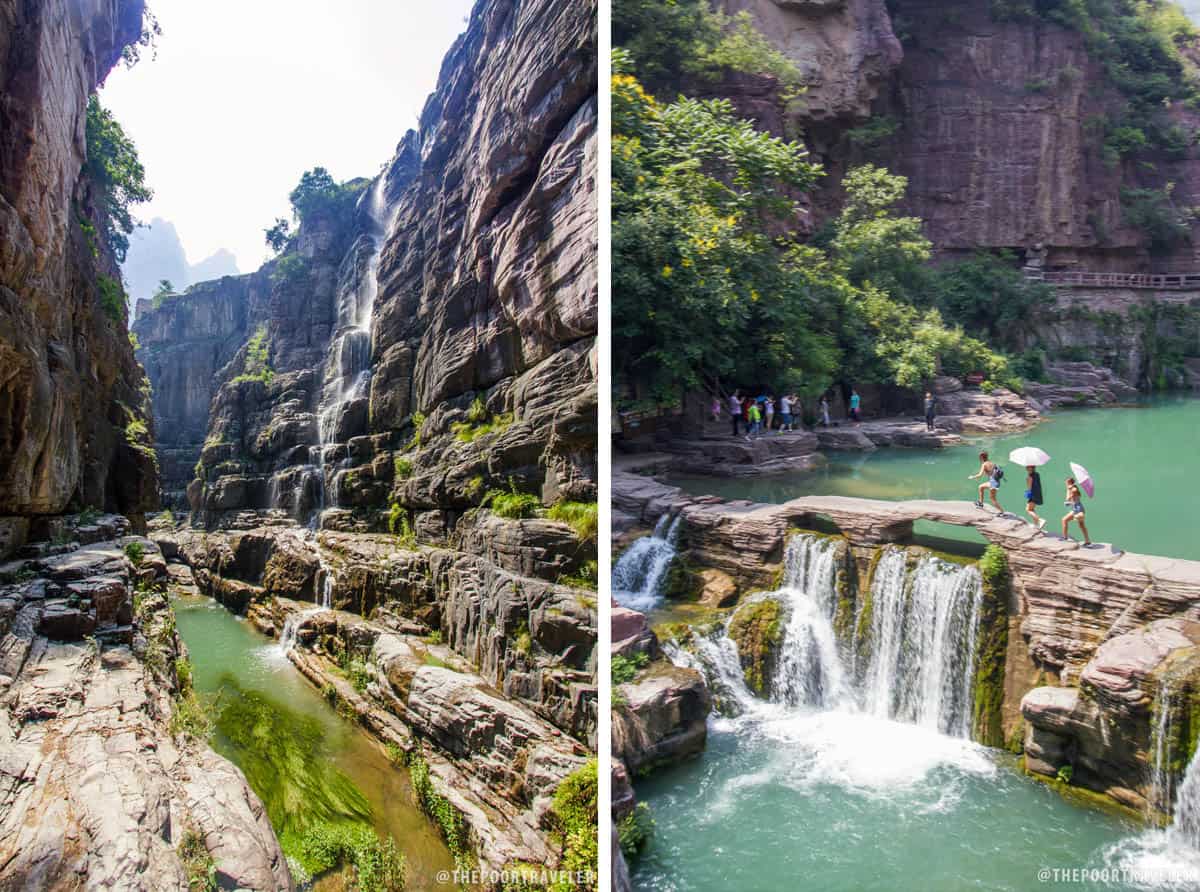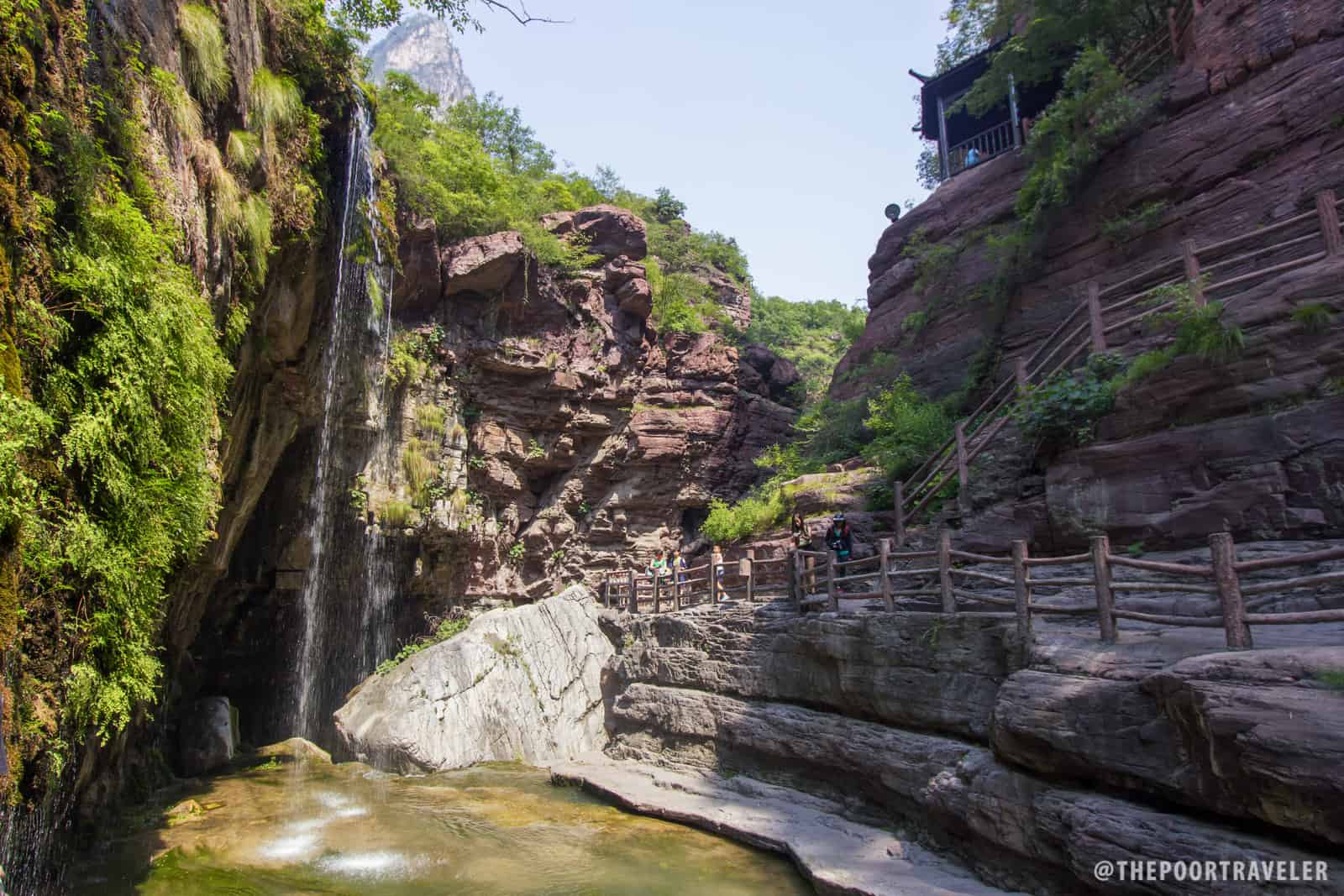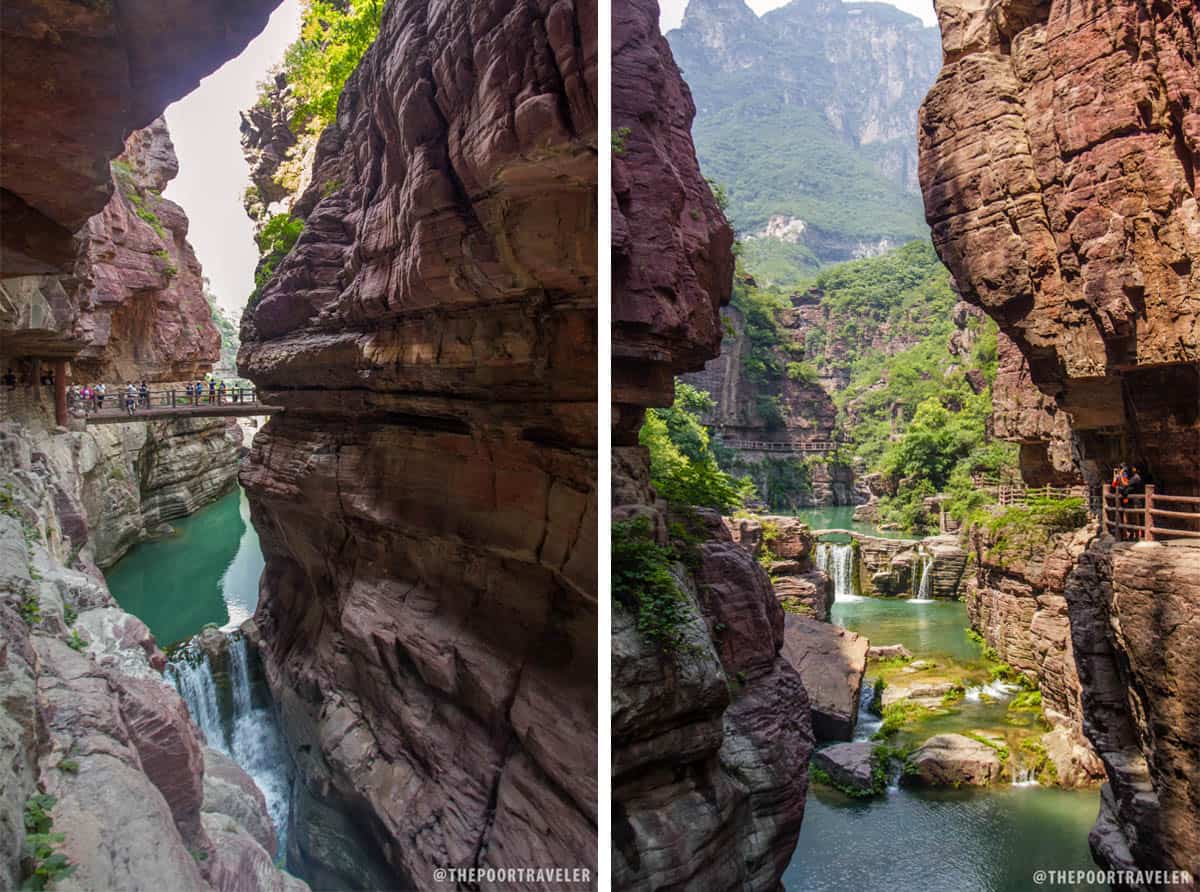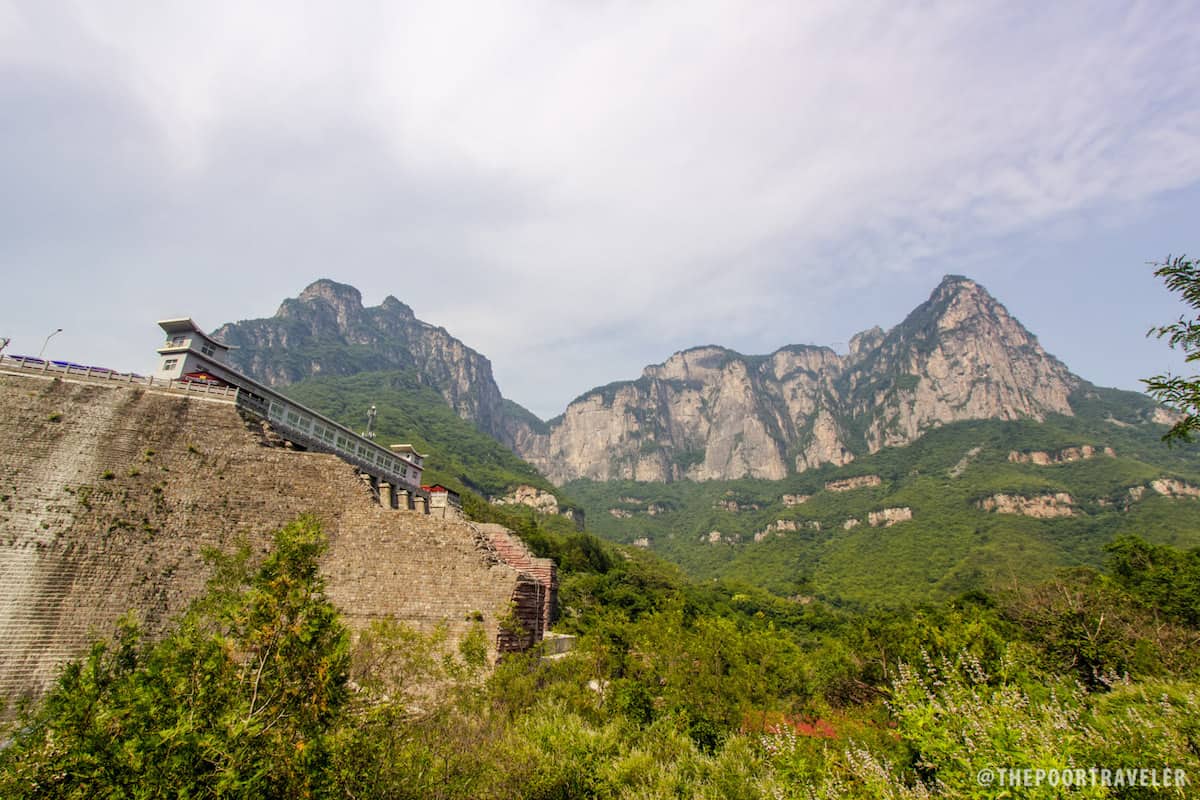 The 2-km trail starts on top of a cliff and then drops 50 meters to the stream that runs below. It is so scenic, you'll forget that once you're down, you're gonna have to climb back up to the roadside again at the end of it. I didn't realize it, so I was quite overwhelmed by the long flights of stairs that greeted me. I was practically vomiting air by the time I completed the trail. Fortunately, I had a bottle of water with me and that there's an ice cream store around the corner.
2. Tanpu Gorge (Xiaozhai Valley) – Day 1
Surrounded by towering cliffs, a bridge marks the start of a trail that follows the river and leads visitors upstream. Along the way are a number of small but picturesque waterfalls including the Lover's Waterfall, a three-tiered cascade; and the Y-shaped waterfall. It's a much gentler hike and takes 1-1.5 hours. There are also a number of pools where visitors may choose to soak their feet after an hour of tiring trek. At the end of the 2-km trail is the Butterfly Wall.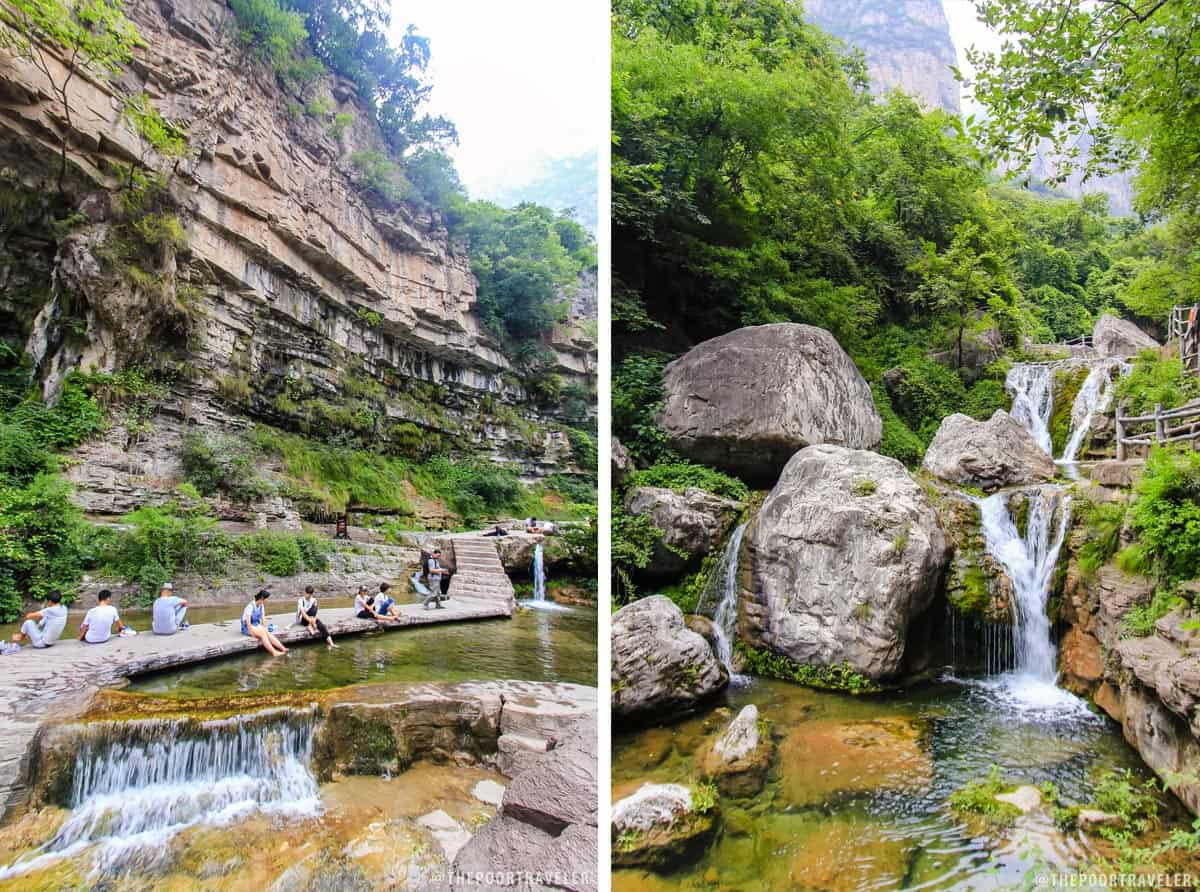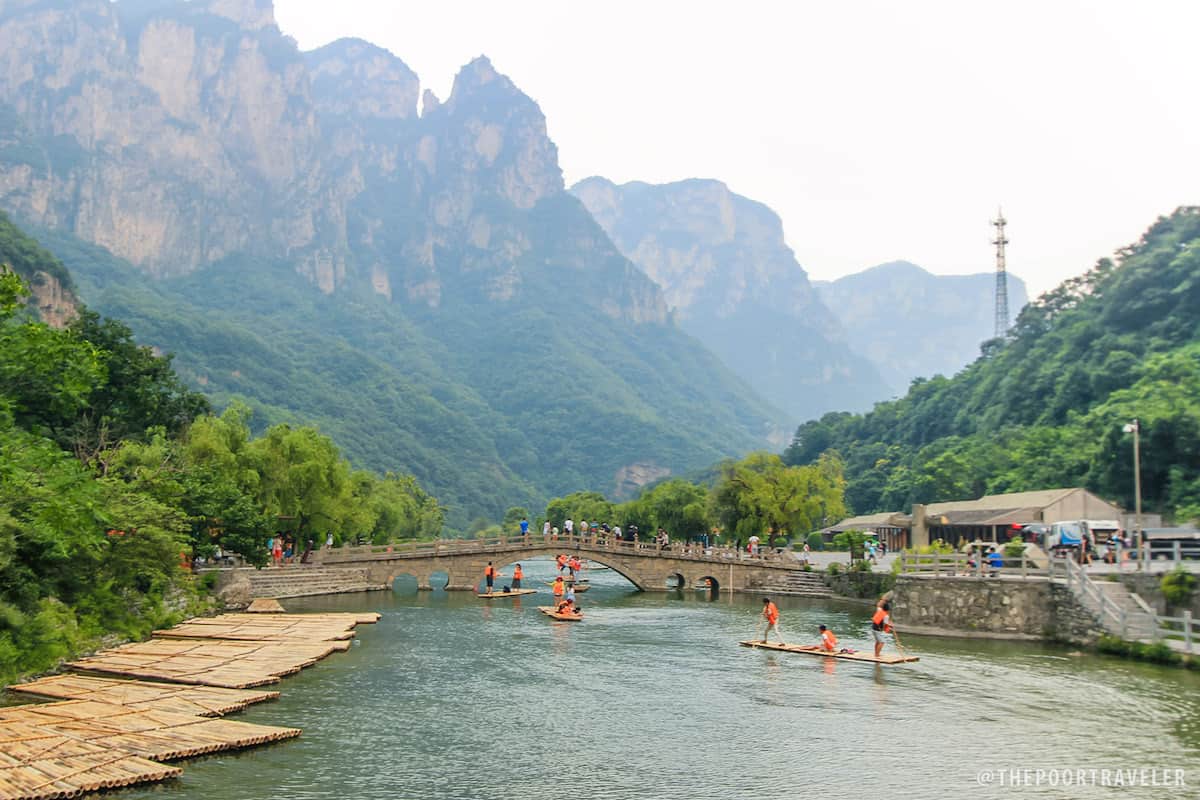 We did this tour on the same day we visited the Red Stone Gorge, so it's possible to squeeze both spots in one but it can get really tiring. If you want to do both in one day, I recommend doing the the Tanpu Gorge first. Red Stone is much much much more spectacular that if you visit it before Tanpu, you will be underwhelmed by the latter.
3. Cornel Peak (Day 2)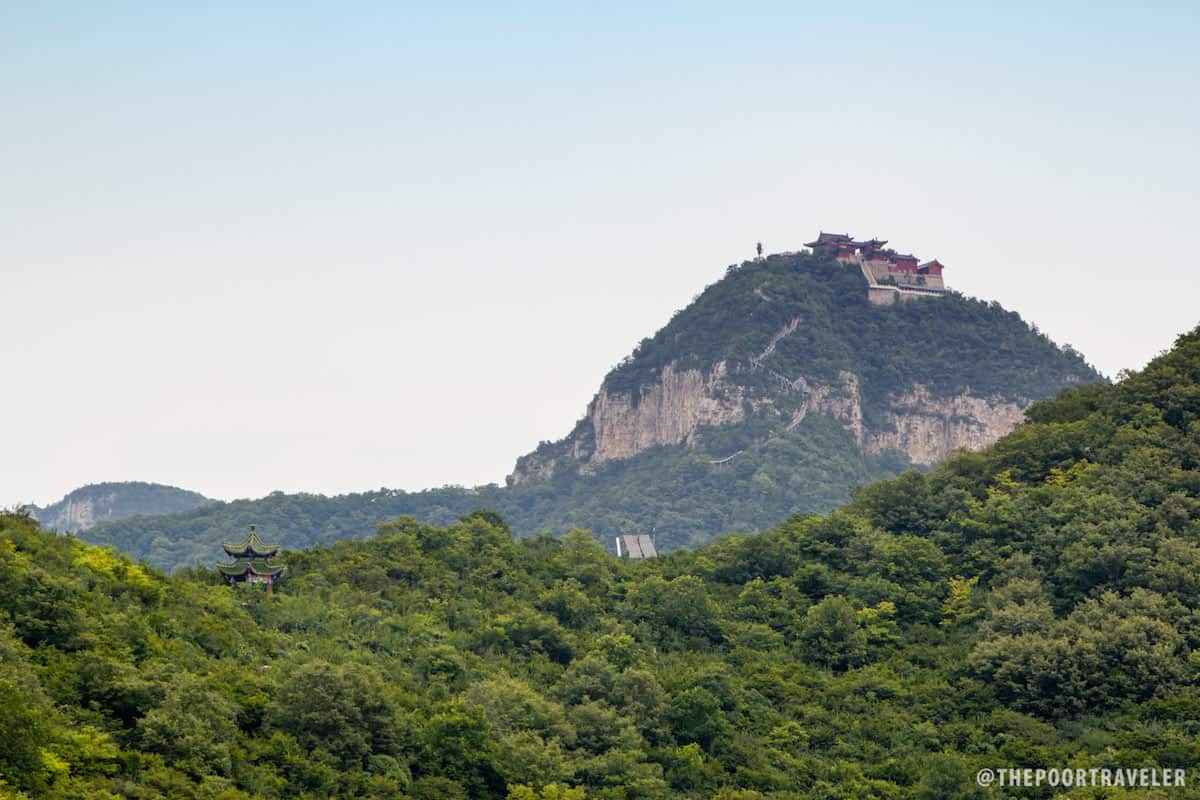 When you reach the entrance to this part of the mountain, you'll have two
The highest point of Yuntaishan, Cornel Peak is stands at 1,308 meters (4,291 feet) above sea level. Thousands of steps lead to the top, which offers breathtaking 360-degree views of the area including the Taihang Mountain in the north and the Yellow River which meanders across the land.
4. Glass Skywalk (Day 2)
But of course we still have to experience walking on glass 1000 meters above sea level! I thought I wouldn't enjoy this anymore since I had already experienced the one in Zhangjiajie, but the thrill was still there. In fact, it felt more exciting (and terrifying), given that one of its glass panels (reported to be 25 times stronger than the normal glass) cracked just last year. Of course, this has been repaired.
To get there, we had to go on a short, easy trek and made a stop at a white jade-fenced pagoda, overlooking the area. The top of the structure allows fantastic views of both the Cornel Peak on one side and the Phoenix Mountain Glass Walkway on the other.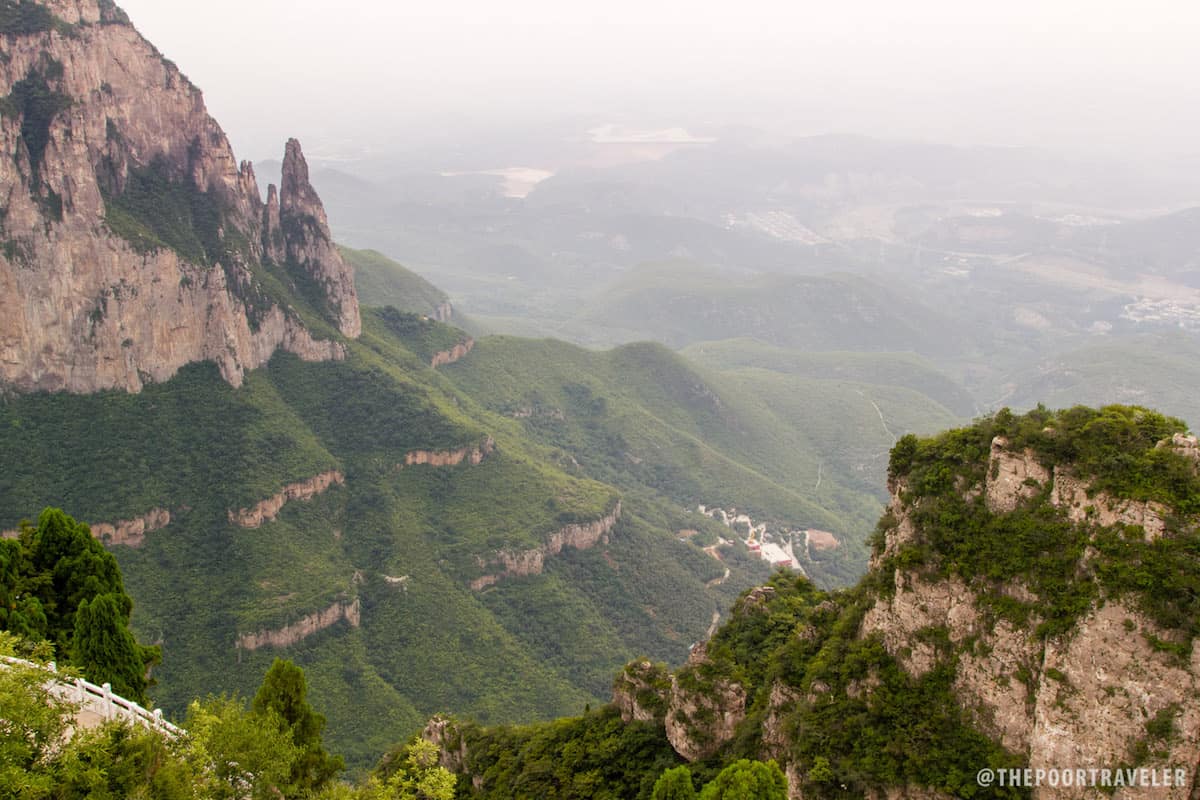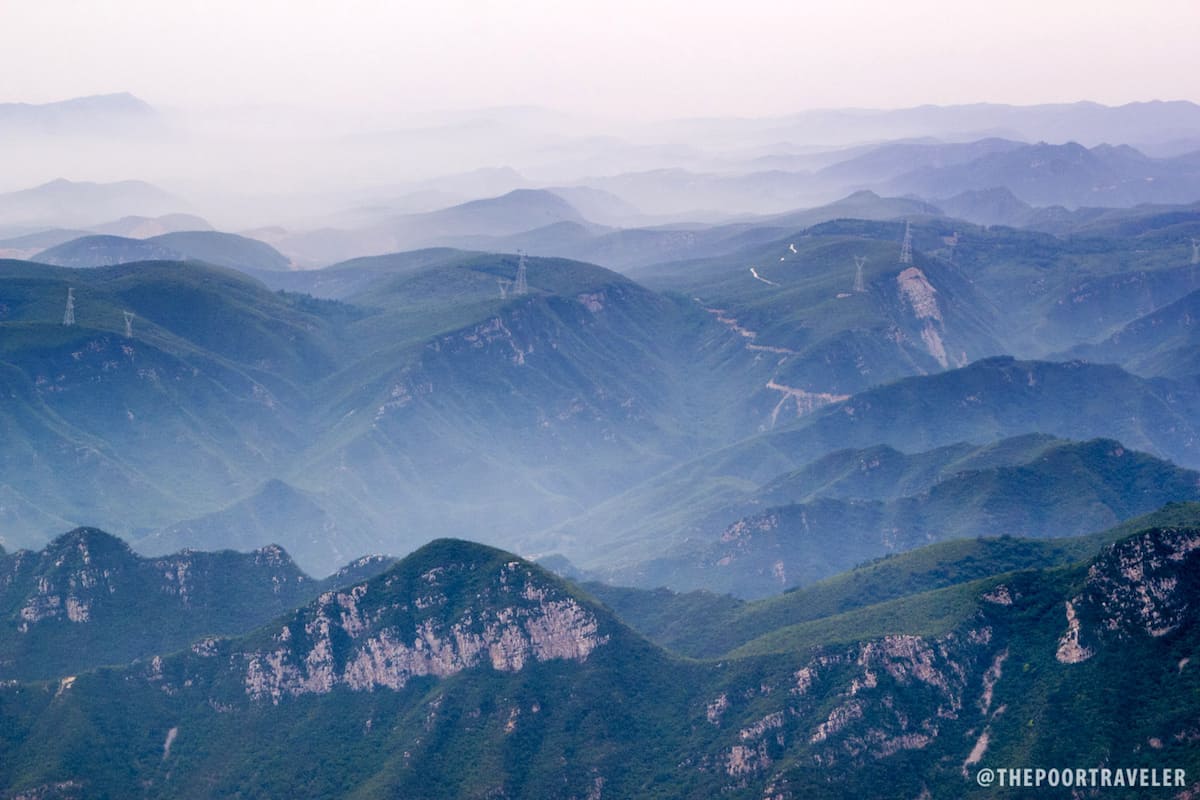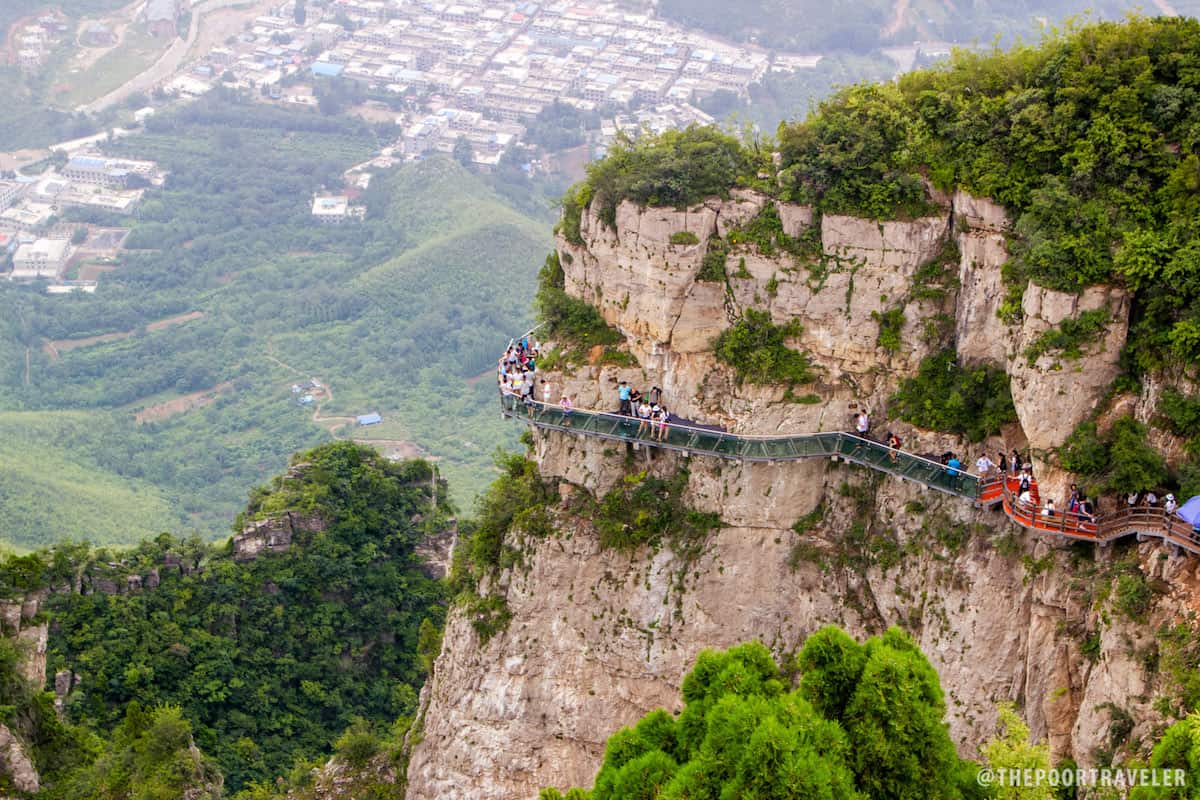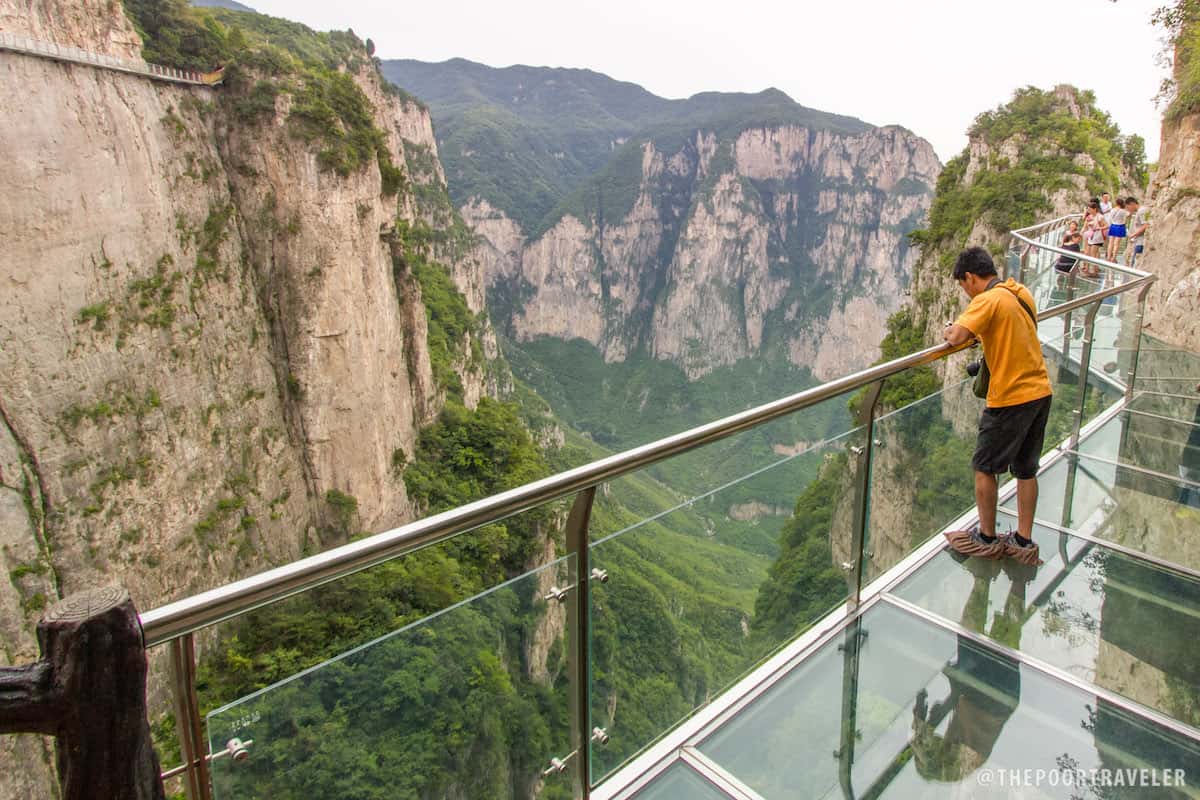 From the pagoda, we walked down to the entrance to the U-shaped walkway where we were required to put on shoe covers (to protect the floor from scratches). Although we were the only ones at the site in the beginning, it only took a couple of minutes for the other tourists to arrive and flood the site.
Perched on the opposite cliff is another walkway which was not open at the time of our visit.

How to get to Yuntai Mountain, China: Tigerair now flies directly from Singapore to Zhengzhou (T-Th-Su), where you may take a bus or Yuntaishan! To book flights to Zhengzhou, visit www.tigerair.com.

Special thanks to TigerAir for making this trip possible!
2️⃣0️⃣1️⃣6️⃣•8️⃣•2️⃣4️⃣
More Tips on YouTube ⬇️⬇️⬇️