Under the sun, Macau bares its soul in its mosaic-art cobblestone streets flanked with historical Portuguese colonial buildings, calming parks, and long-standing temples. But as soon as the sun starts hiding under the horizon, Macau transforms into a totally different creature — more alive and definitely kicking! At nightfall, the city is ruled by neon lights that hypnotize and draw the crowd towards the vibrant and energetic resort hotels.
Macau's luxury hotels provide not only accommodations but also a wide variety of entertainment forms. From its exhibits and shows, these world-class hotels have become attractions on their own. After all, Macau is home to the biggest hotels in the world, even dwarfing their counterparts in Las Vegas and Atlantic City. They also house boutiques of several high-end brands where you can shop for clothes, jewelry, and accessories.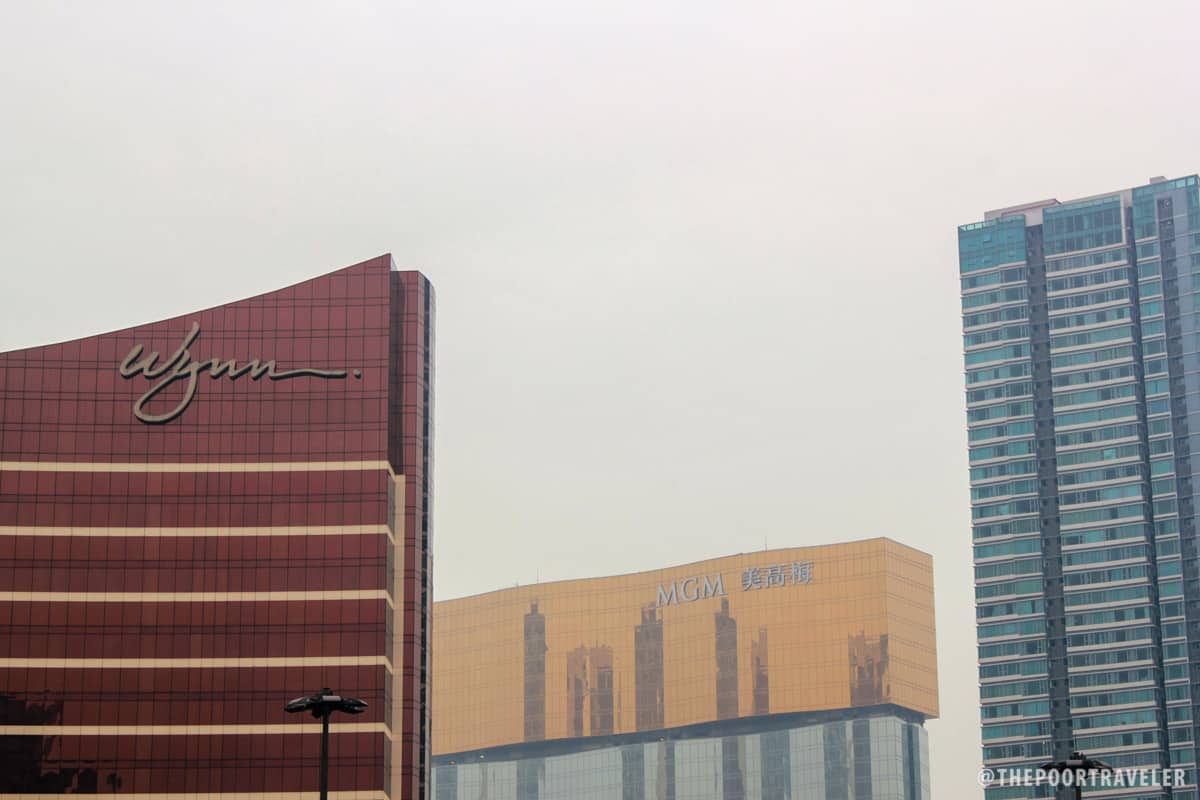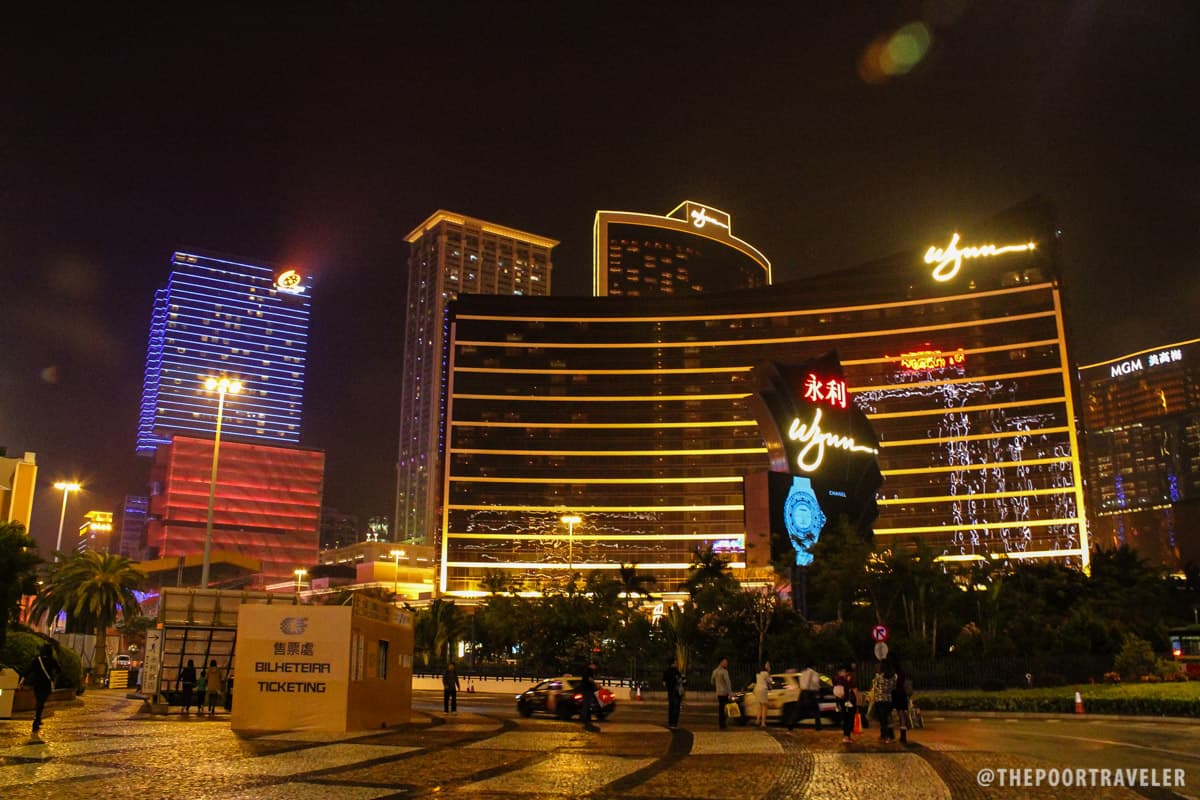 The best thing about these hotels is that they provide FREE shuttle services from key tourist spots throughout the city. They are easily accessible from the airport or the ferry terminals. You just need to search for the buses to the hotel you wish to visit. Here are four of these hotel resorts that are worth a look!
WHAT'S COVERED IN THIS GUIDE?
The Venetian
Describing the Venetian Macao without the help of superlatives is difficult because everything about it screams topnotch. Owned by the Las Vegas Sands Corporation, it is a lot larger than its sister in Vegas. Scratch that. It is the largest casino in the world according to Businessweek. Spanning an area of around 10 million square foot, it is Asia's biggest single hotel building and the world's sixth largest building.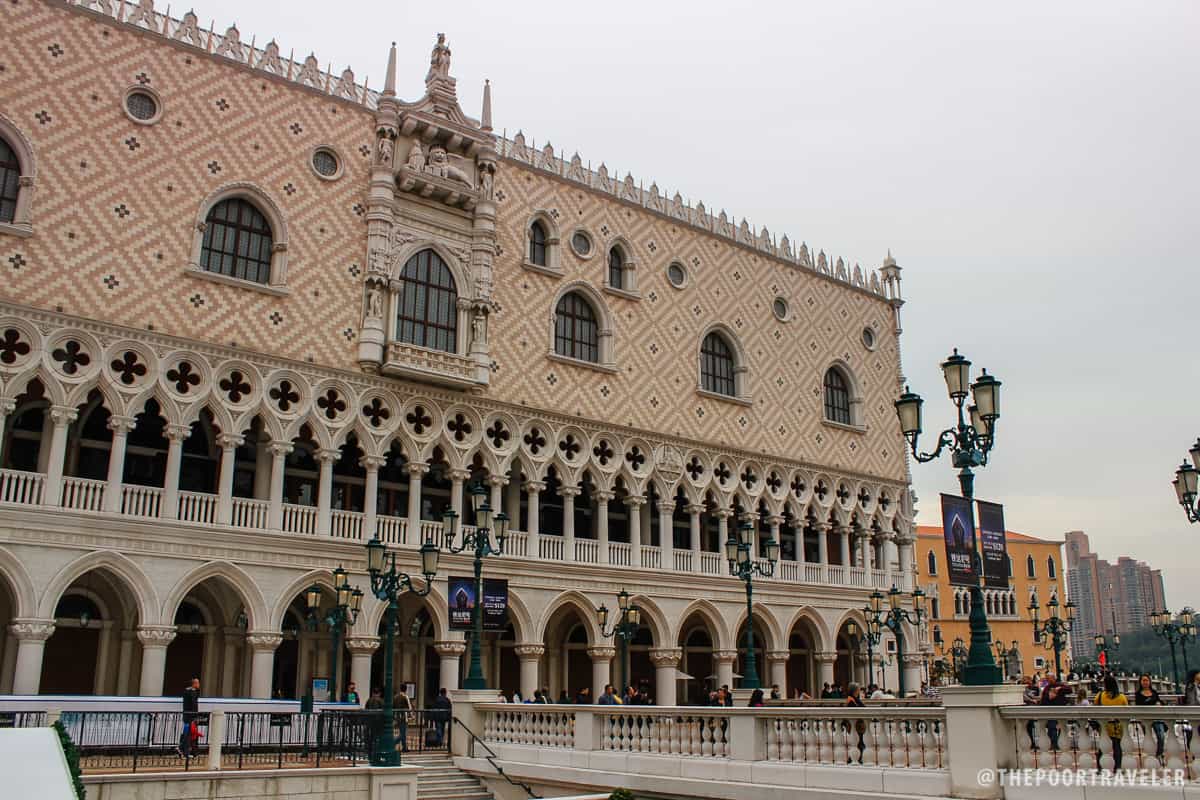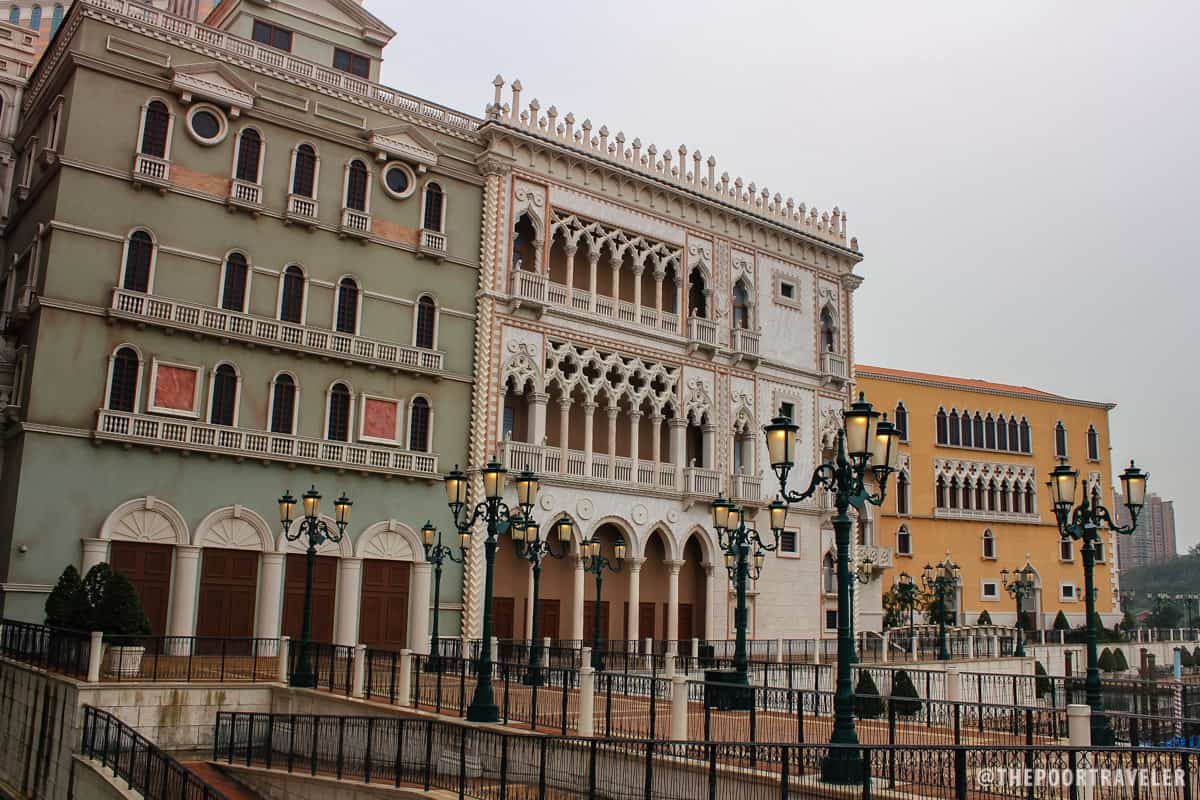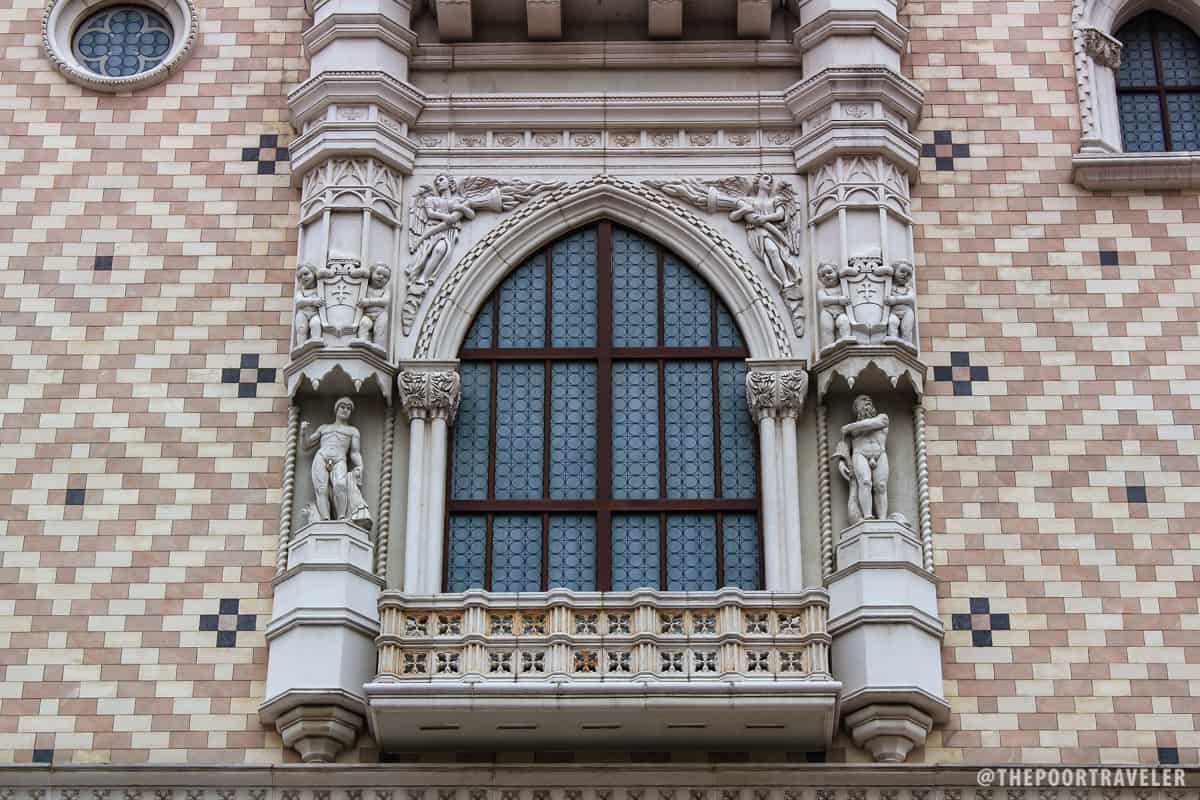 Although famous for its 3000-room hotel and 3000-machine entertainment gaming area, it is also widely known for its architecture and design, which is modeled after the Italian city of Venice. It even houses a Grand Canal, where guests can enjoy a gondola ride around the area while gondoliers entertain them with a song. You'll also find more than 600 duty-free shops, 30 restaurants, and a number of theaters. During my visit, The Human Bodies Exhibition and the Titanic Exhibition were on but I wasn't able to check them out. Here are some pics I took at The Venetian.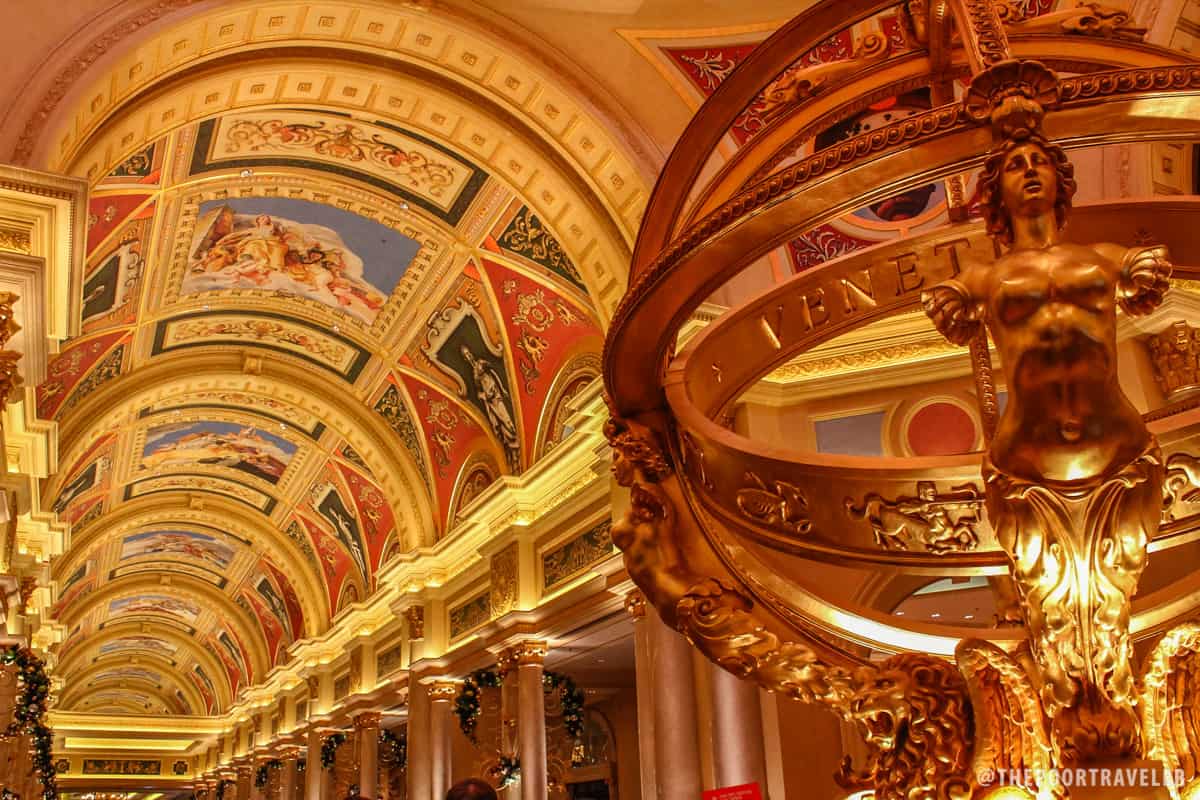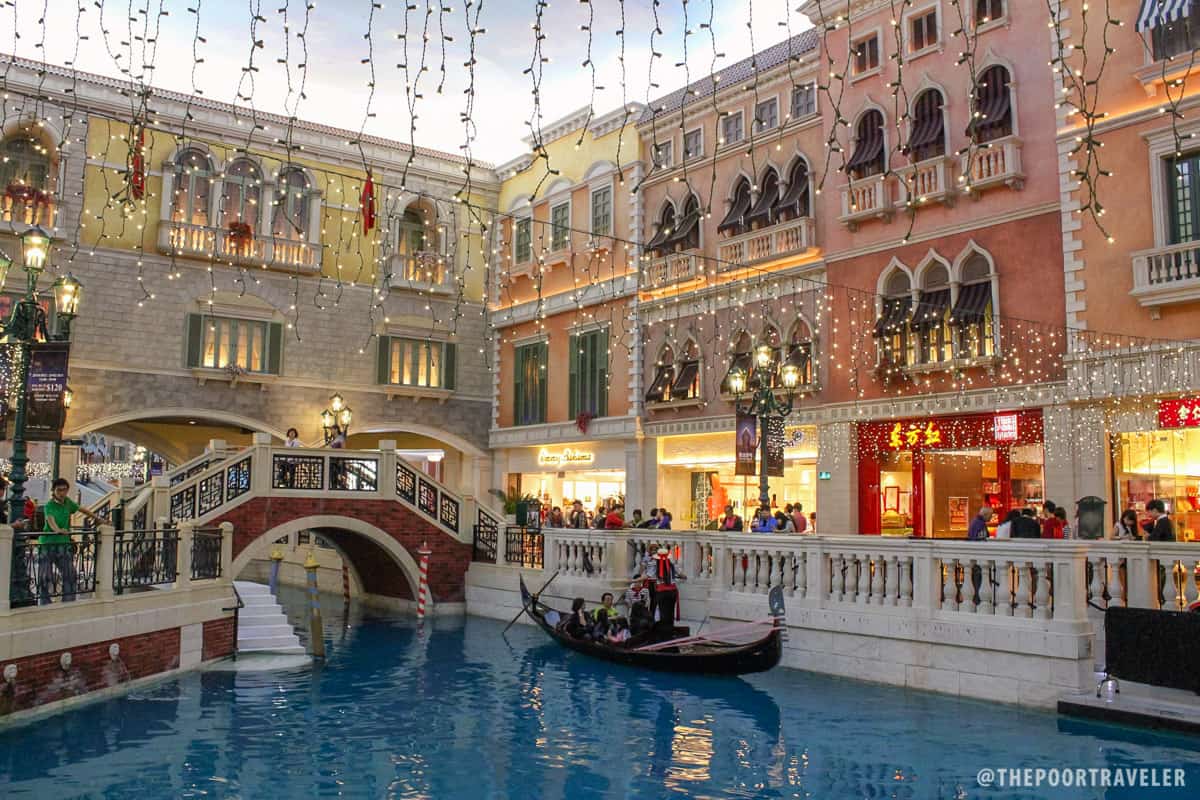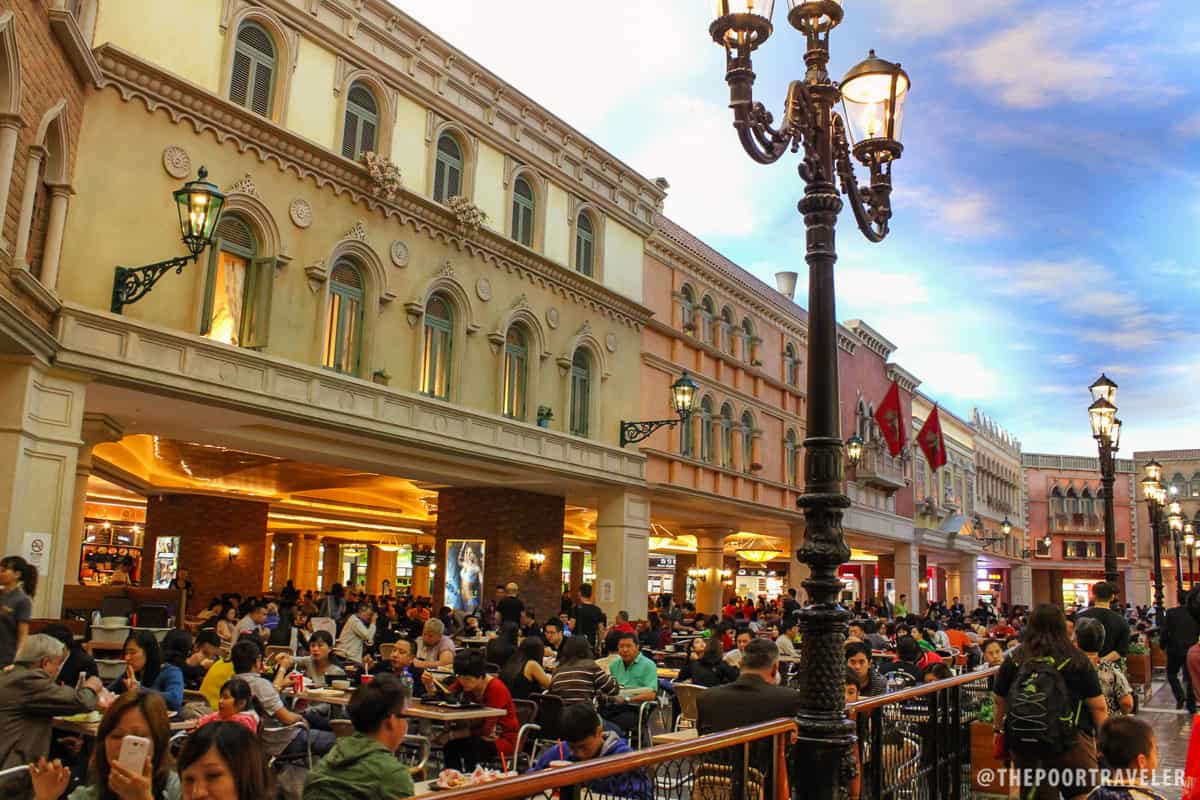 ---
---
City of Dreams
Standing opposite the Venetian, City of Dreams is another crowd-drawer at Cotai Strip. Taking the form of a giant podium, it has four towers Crown Towers Hotel, Hard Rock Hotel, and the two towers of Grand Hyatt. Aside from its hotels and shops, it is popular for its many water-themed attractions such as the Vquarium (at its main lobby), the Bubble (where the Dragon's Treasure show is shown), and the House of Dancing Water (the largest water performance show in the world).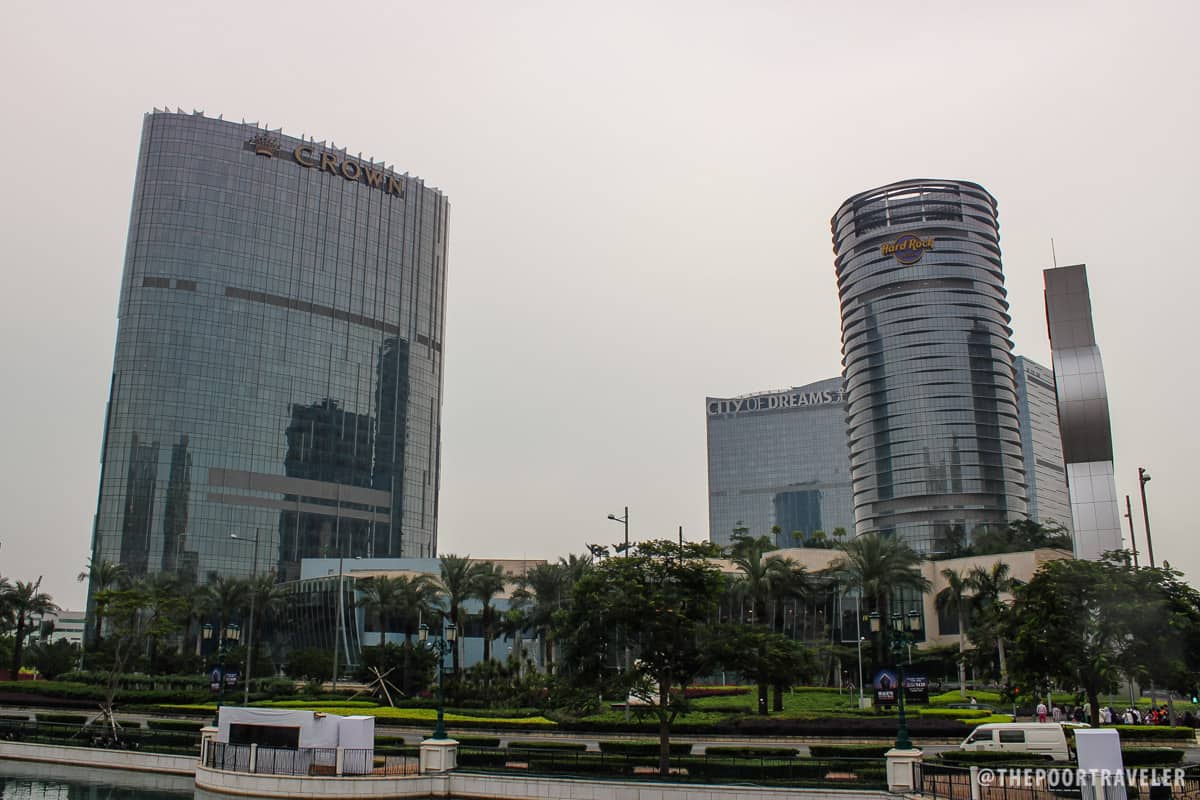 Of these three attractions, I was able to experience only two. The House of Dancing Water was too expensive for me and would ruin our already hectic schedule. The cheapest ticket at the time of my visit was HKD480 (roughly PHP2500).
The Vquarium is open to everyone for free. It looks like a real aquarium at first glance until you see some mermaids appearing and disappearing from time to time. It's easy to spot this because it is showcased at the hotel lobby. When I was there, it was a struggle to find a good spot because of the number of tourists attempting to take a photo against this stunning background.
The Bubble is a dome-shaped theater specifically designed for the Dragon's Treasure multimedia show. I had no expectations about this show. I saw some YouTube videos of the show before getting here, and I thought it was just nice. But seeing it live was phenomenal. It was breathtaking. I was taken into the magical world of the four dragons. The show was crazy good! It did not feel like I was watching it; it was more like I was in it! How the characters just flew by, over, and around the theater was so thrilling and stunning at the same time! Kids and adults alike will absolutely enjoy this! It was my favorite moment of the whole Macau leg of this trip!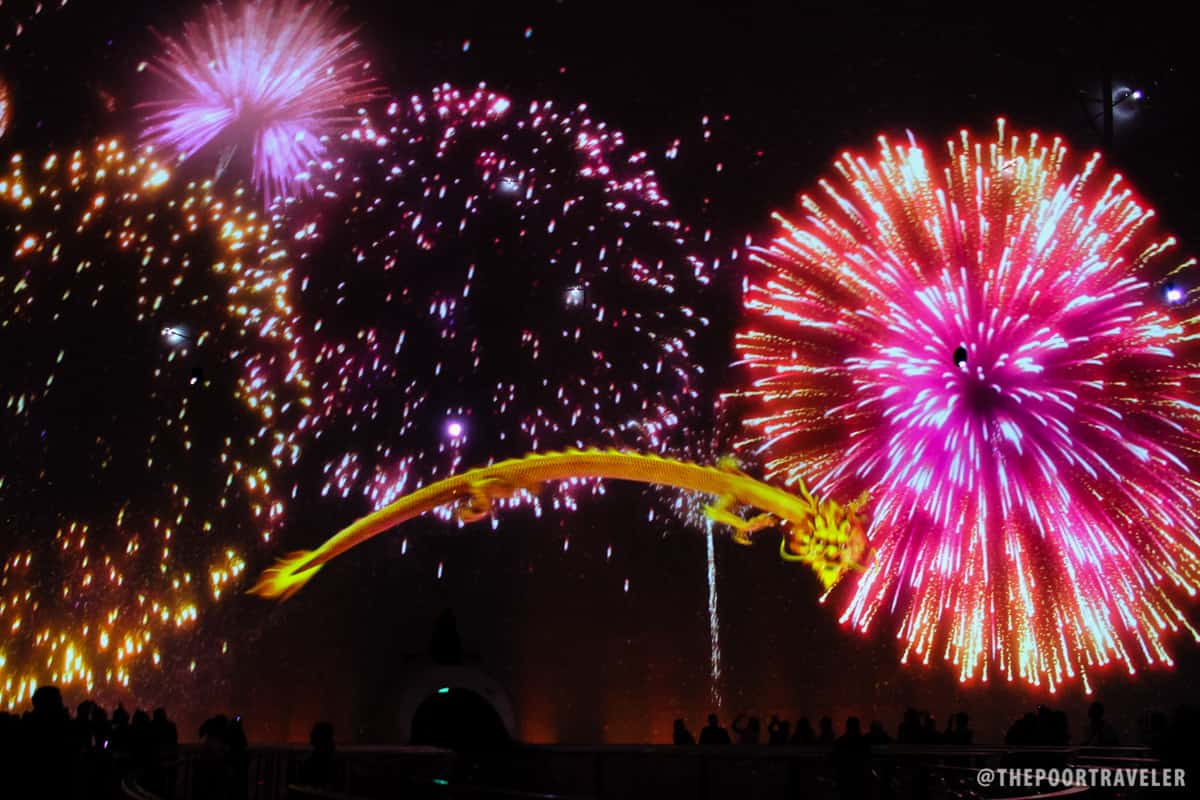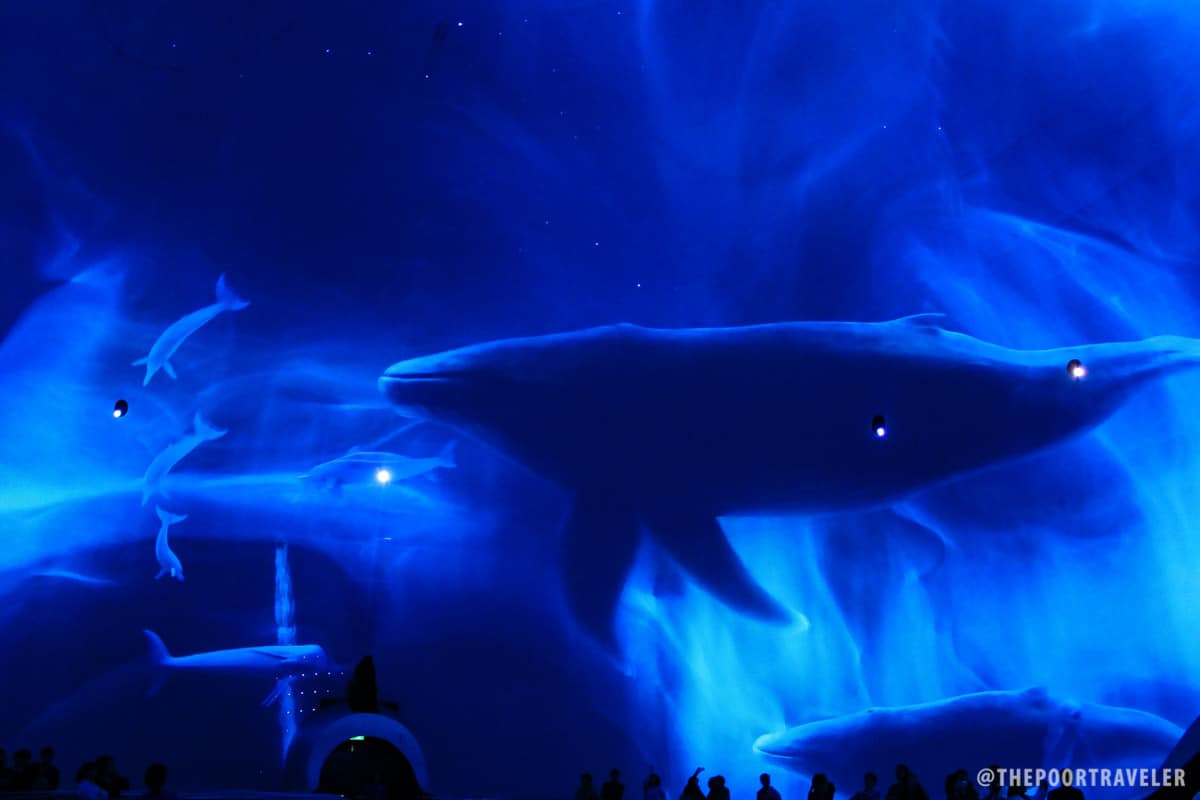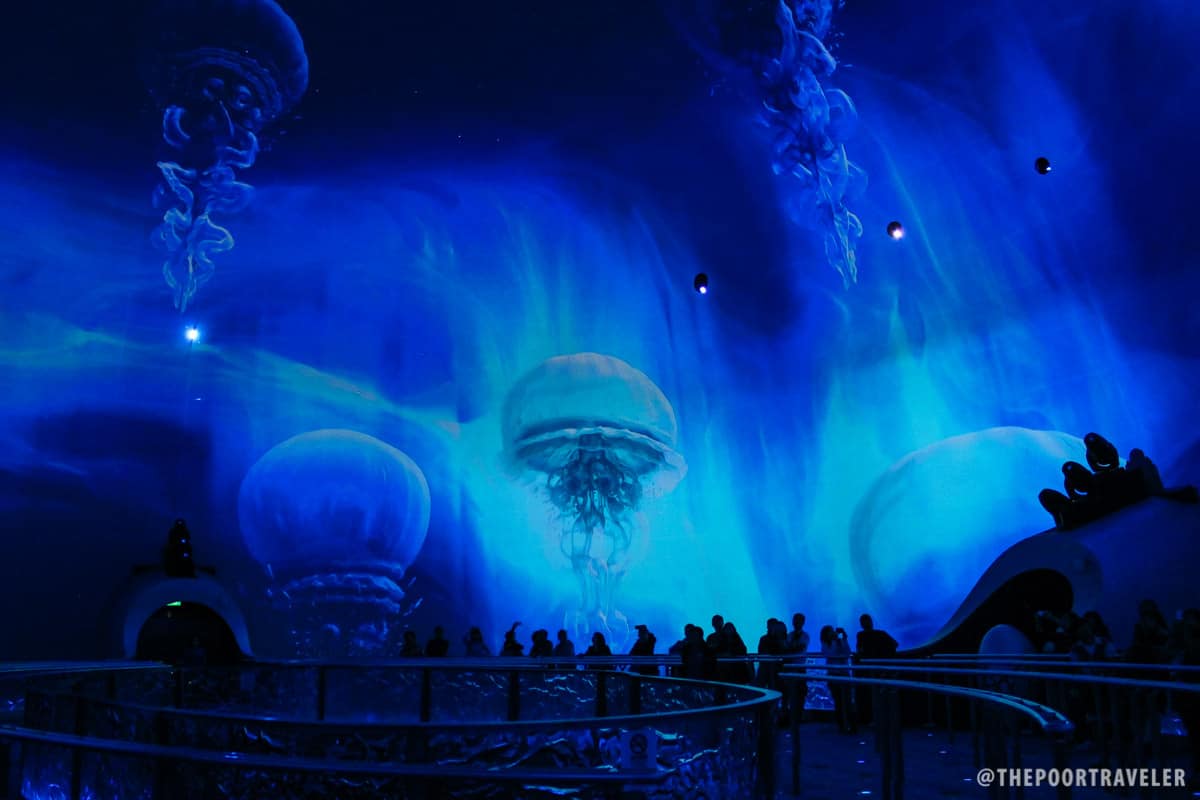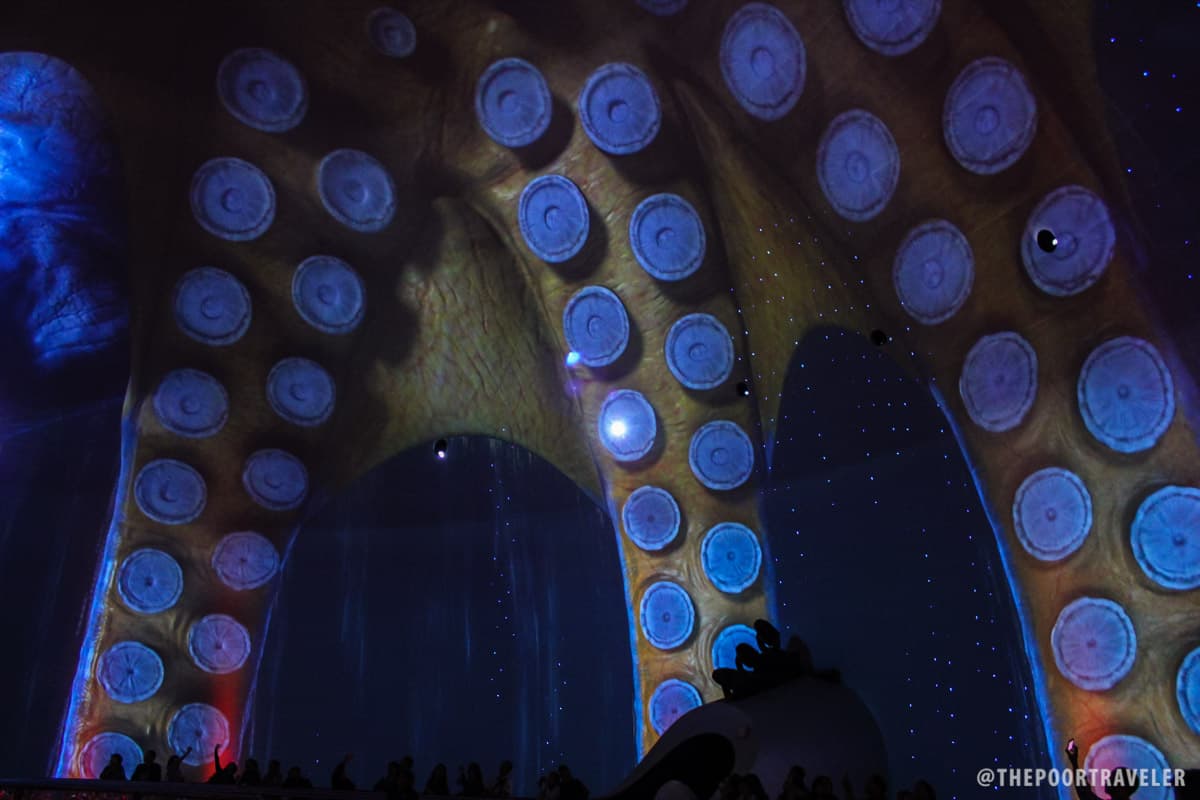 ---
Wynn Resort Hotel
Wynn Hotel was our very last stop in Macau. We took a long walk from Senado Square and the St. Paul Ruins to get here. It had been a long day of walking, walking and more walking, and if our knees could talk, they would have probably cursed at us incessantly. Sadly for our knees, we were determined to get to our last destination.
We used the underpass from the Grand Lisboa area to reach Wynn. As we emerged from the tunnel, we caught a spectacular view of Macau Tower and the Sai Van Bridge (Ponte de Sai Van), which connects the Macau Peninsula to the island of Taipa.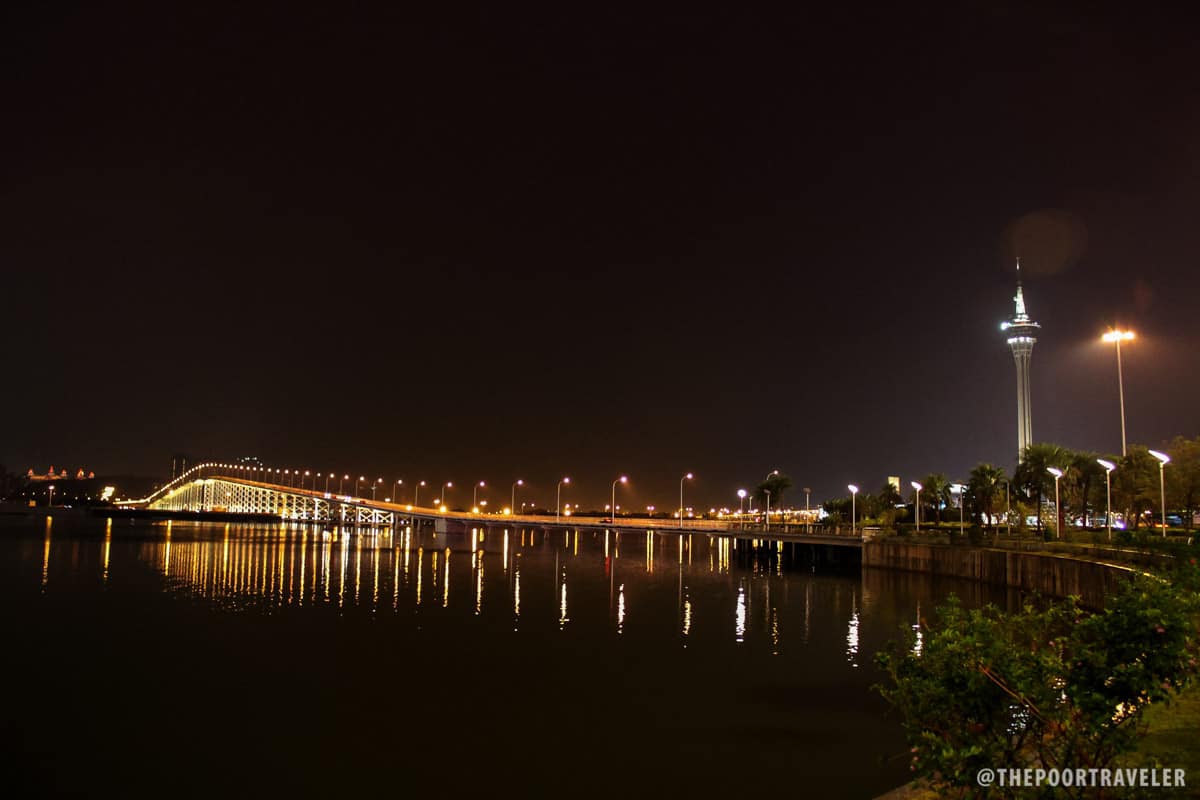 When we reached Wynn Hotel, my cousin noticed a big pool before the main entrance and asked me what it was for. Knowing what it was exactly, I answered, "You'll see" and smiled. In just a few minutes, the pool transformed into an illuminated fountain and started dancing to the loud music that played in the area. It was fantabulous, to say the least! My cousin and I were left speechless watching the water dance, create shapes, and reflect the colorful lights thrown at it.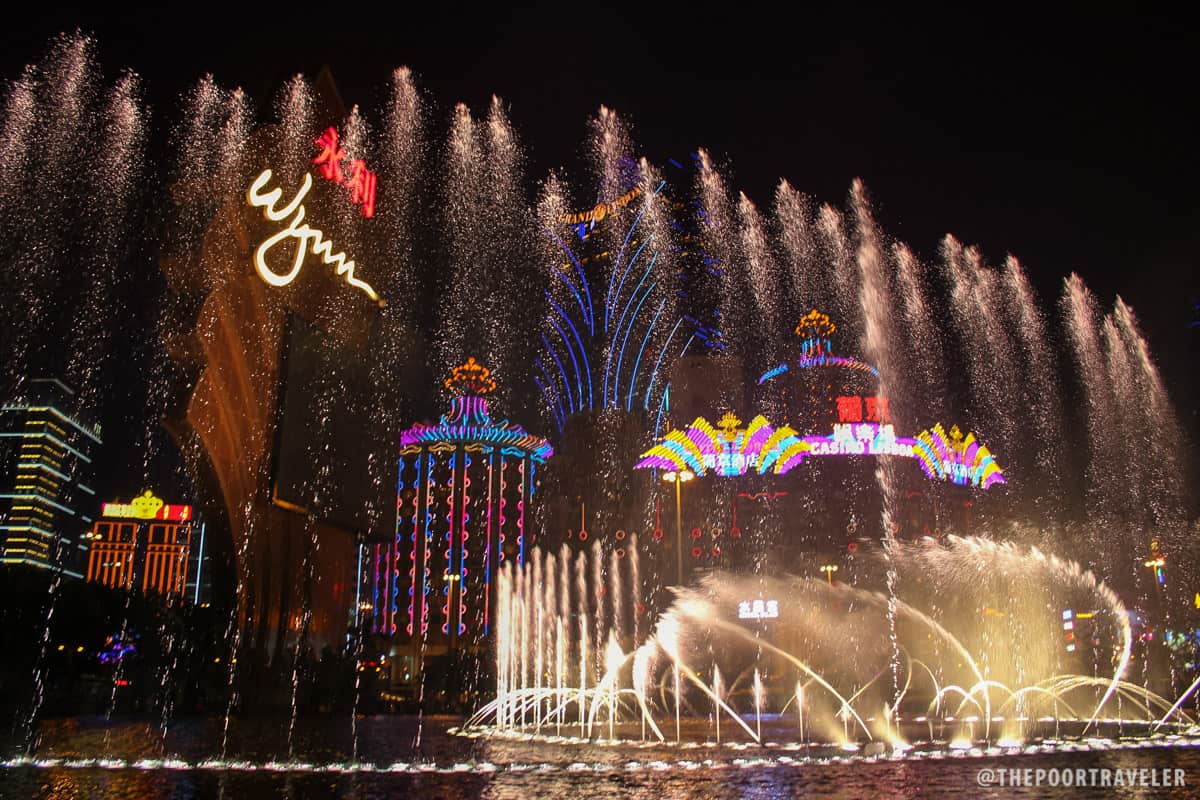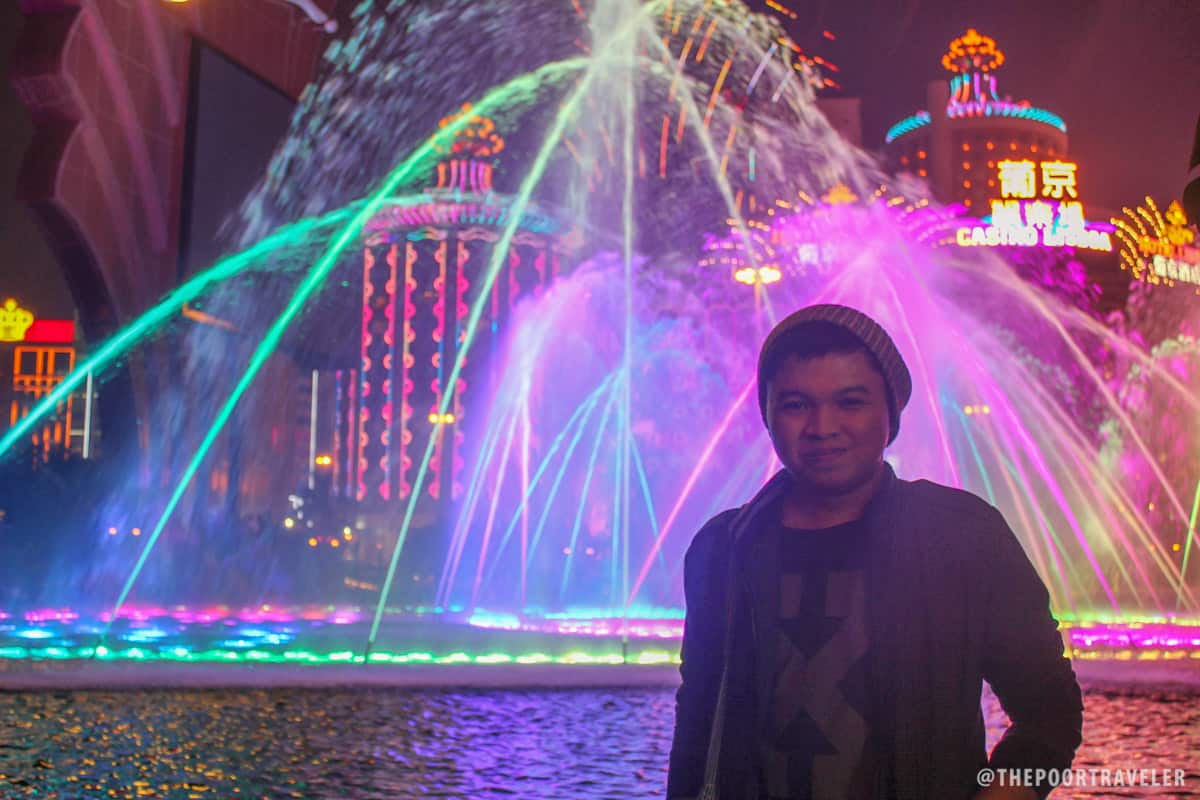 The Dancing Fountain starts mesmerizing guests at 7pm and ends at 12midnight in 15-minute intervals. This means it plays every 15 minutes and the cool thing about it is that it does not do the same number twice, at least not within the day!  Inside Wynn Tower is the Tree of Prosperity, which we failed to see that night.
---
Grand Lisboa
The 58-floor and 261-meter Grand Lisboa is the tallest building in Macau. It houses 430 rooms and suites, and 800 mass gambling tables and 1000 slot machines. The Star of Stanley Ho, "the world's largest cushion shaped internally flawless D-color diamond," is on permanent display inside.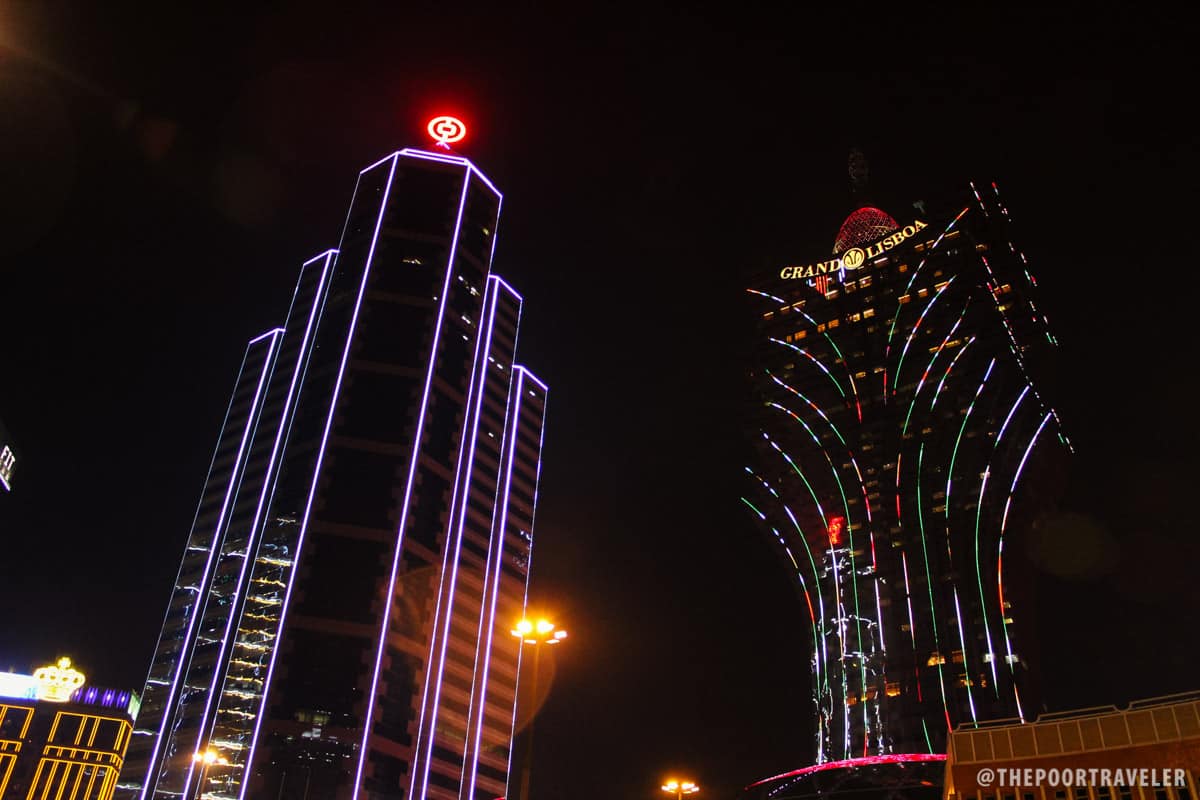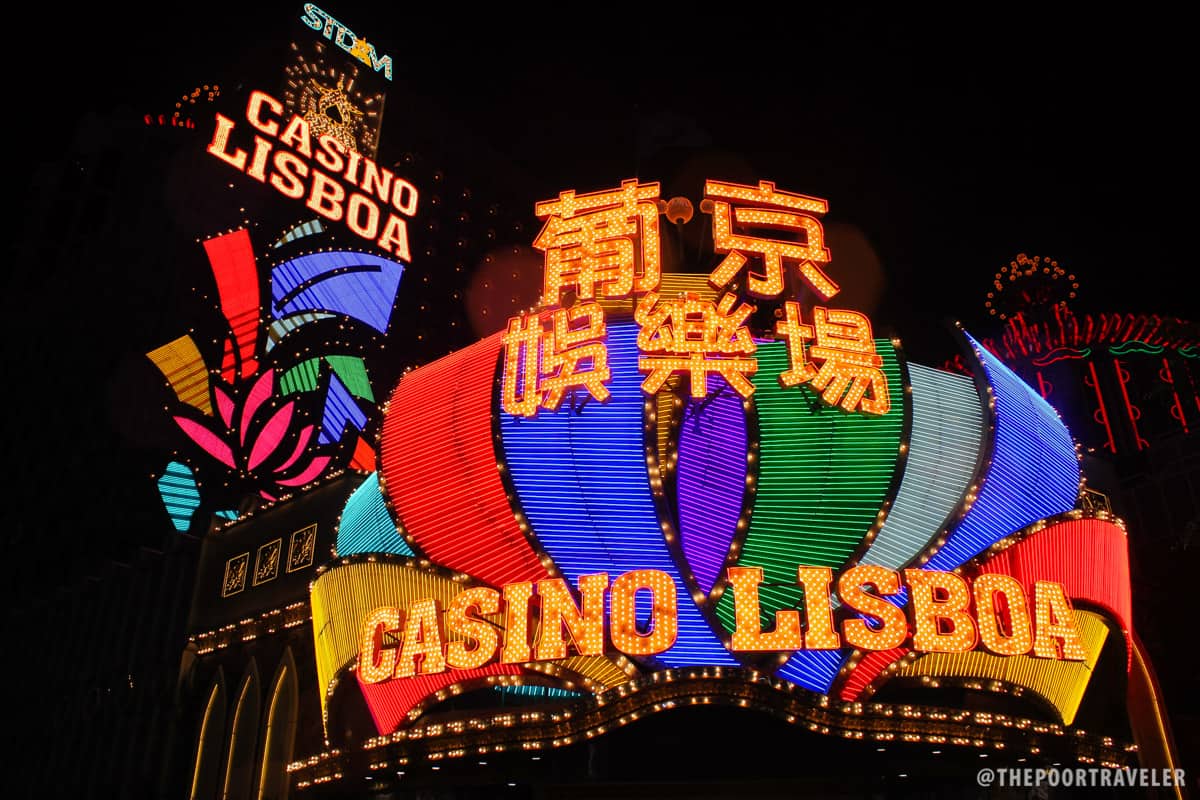 Macau is a monster at night. It grabs you and takes you from the ordinary modern, futuristic city to a more vibrant, spirited world as soon as dusk hits. While some may argue that all the neon lights and the megastructures suck out the peaceful atmosphere of Macau, all the flash and bedazzlements have given the city a schizophrenic character, with both faces capturing the two ends of the spectrum. Will you find something to love about Macau? Bet on it.
How to get there: Whether you're coming from the airport or the ferry terminal, you'll find buses /shuttles that can take you to these hotels for free.
More Tips on YouTube ⬇️⬇️⬇️