The Northern Mariana Islands is a commonwealth of the United States composed of 15 islands dotting the northwestern part of the Pacific Ocean that is surrounded by Japan to the north, Guam to the south, Hawaii to the west, and the Philippines to the east. Of these 15 islands, Saipan is the biggest (and the second biggest of the greater Marianas Group, next only to Guam). Only 23 km long and 8 km wide, it can be easily explored, perfect for those seeking a quiet, relaxing tropical holiday.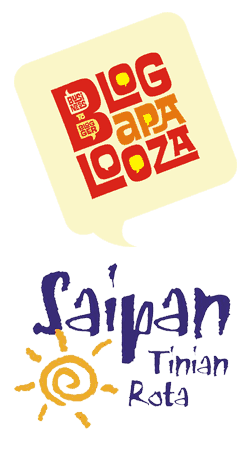 Saipan is divided into 30 villages, but some of those you might come across with are Garapan and Susupe, the hotel districts, and Chalan Kanoa.
Tourism is one of the biggest drivers of its economy, so visitors are well-taken care of and sites are well-maintained. Because all attractions here are tourist-ready and the size of the island doesn't demand a lot of transportation options, renting a car makes the most sense if you're on a budget. But if you wish to have a better understanding of these places, you may also hire a travel agency or tour operator.
If you plan your way around Saipan, it is easy to find incredible things to do that does not cost anything. As simple as watching the dramatic sunset from the beach will already give you a much needed dose of wonder. But here are some of the island's most important destinations (some of which can be enjoyed for FREE).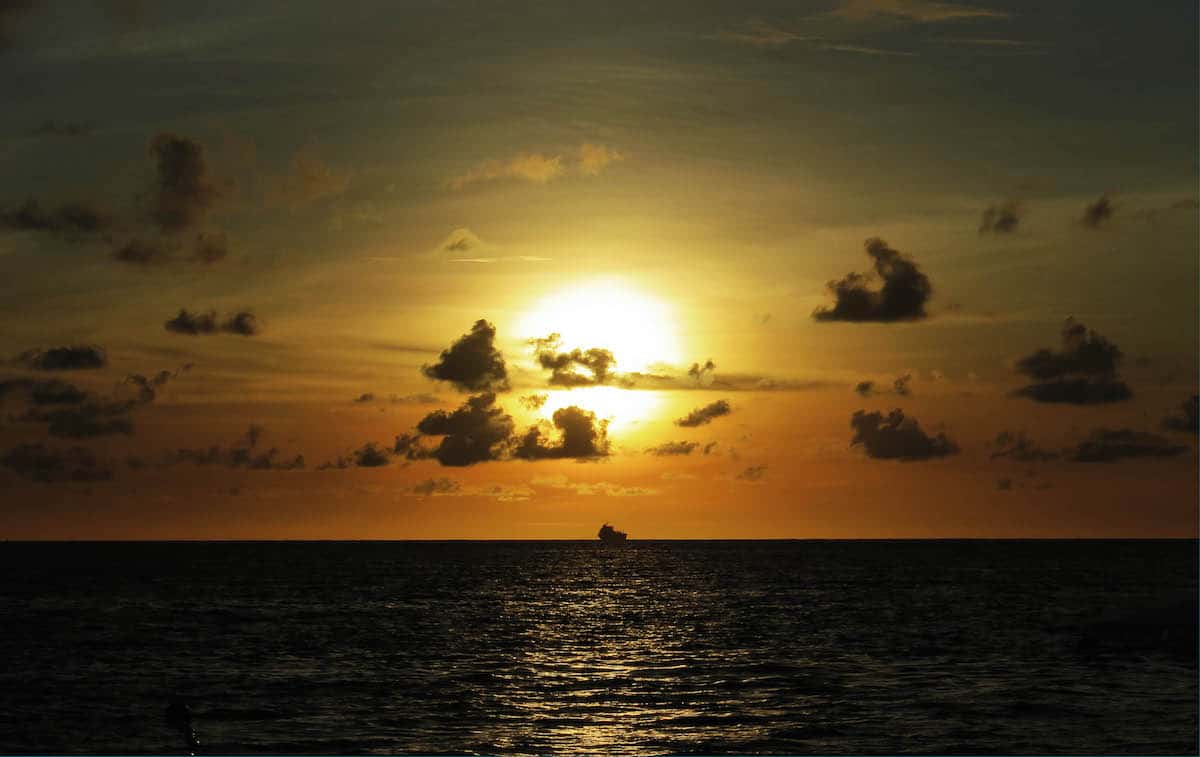 WHAT'S COVERED IN THIS GUIDE?
1. Bird Island (FREE)
Located at the northeastern coast side of the Saipan, this island is known as a sanctuary for birds (hence the name, duh). From the airport, this was also our first stop in our first day of exploration.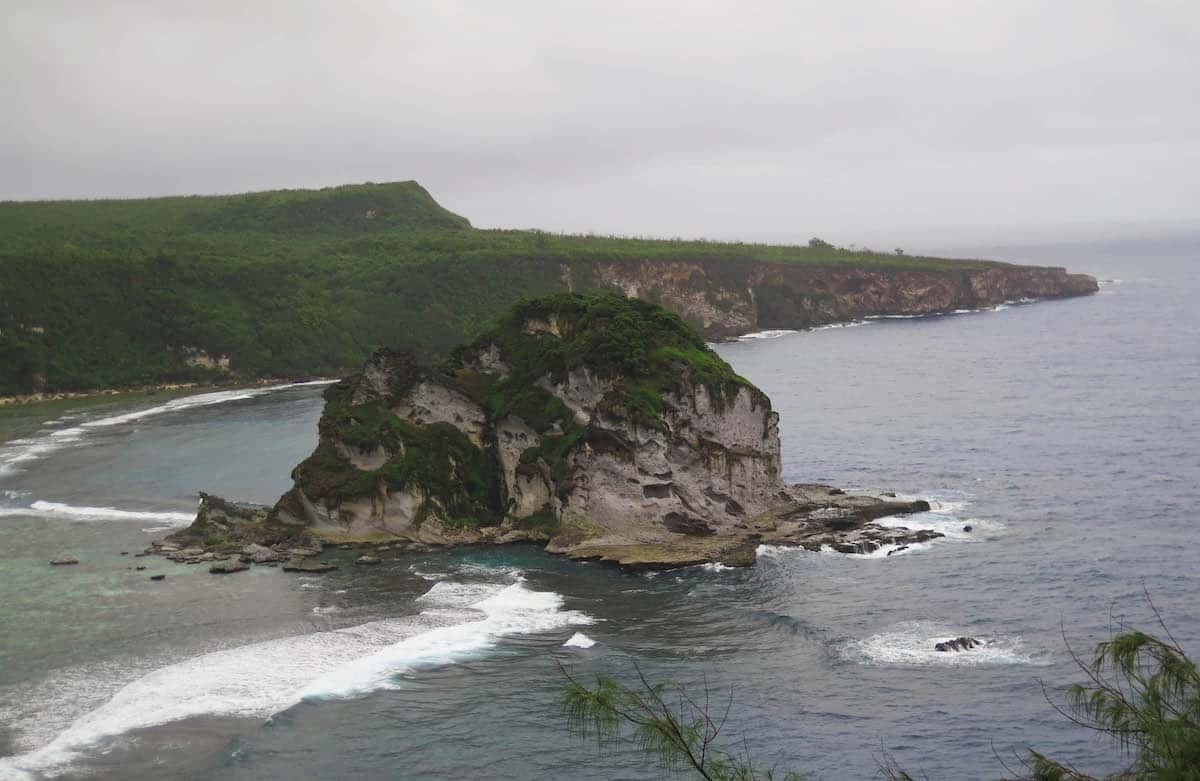 Many people we talked to said that the best way to appreciate the island is from a far. There is an easy look out just a few walks away from the main road access where you can have a view of the whole island with the Pacific Ocean as its backdrop.
For the more adventurous, you can find a trail hidden just before the viewpoint, going down to the beach.
2. Grotto Dive Site
Probably one of the most famous spots to visit in the Northern Mariana Islands, this underwater cave (connected to the open ocean) was awarded as the second best diving spot in the world by Dive Magazine. That's something!
Accessing this famous cavern will require a bit of a physical endurance. You'll have to go down (and eventually go back up) 112 flight of stairs to reach the tip of the diving spot. The water here is hypnotic. The deep blue blanket is accented with a "spotlight" coming from the end of the cave, illuminating the coral and limestone formations below the surface.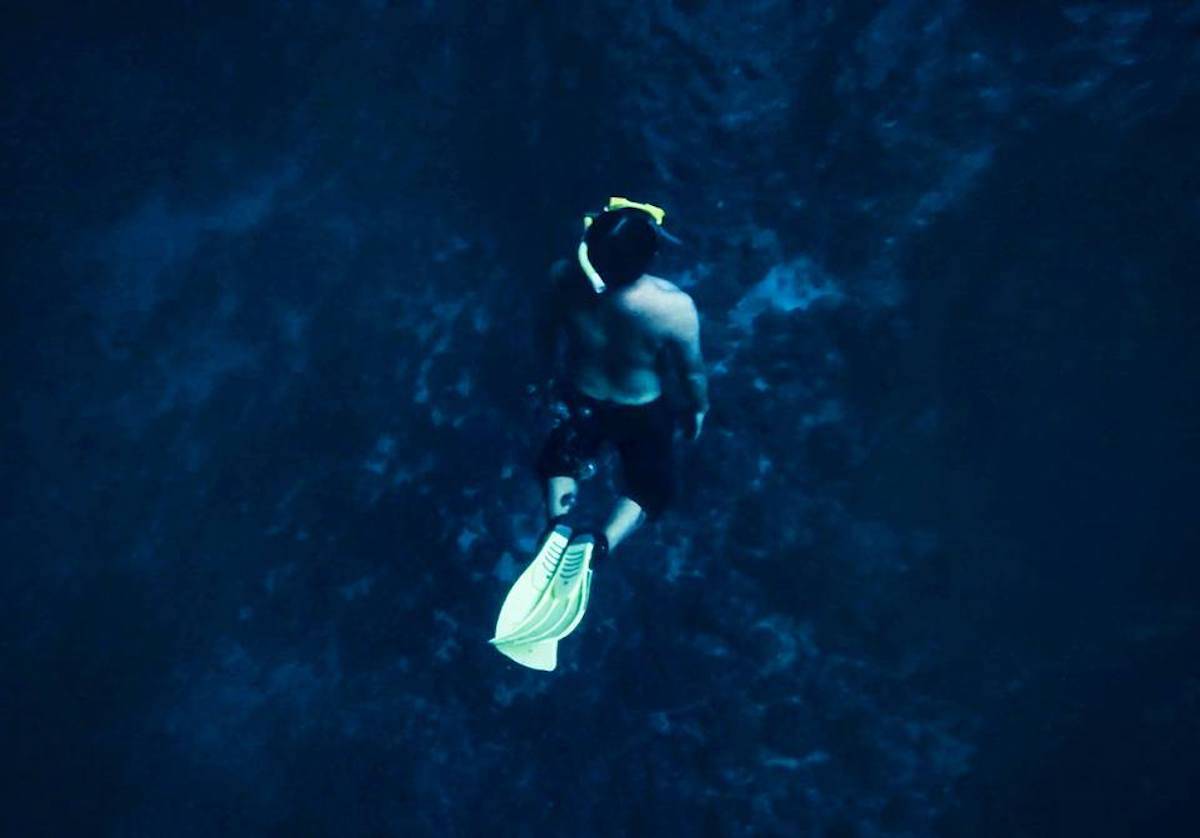 Cliff diving, snorkeling, free diving and scuba diving are the main activities you can do in the Grotto. It is relatively an easy snorkeling spot, but it is heavily advisable to swim here with a guide (for non expert divers) which you can avail from local travel agents (check Marianas Trekking or Marianas Sports Club). A big warning sign at entry point made this very obvious.
3. Forbidden Island (FREE ACCESS)
Known as a favorite hiking and adventure spot for visitors and locals, the Forbidden Island is a must visit. Although not really forbidden, this trip is not for everyone.
In order to reach the island, you will have to trek a 30min to 40min steep path down from the main road. There are overlooking stops in between the hike where you can appreciate the view of the island along with the crashing waves surrounding it.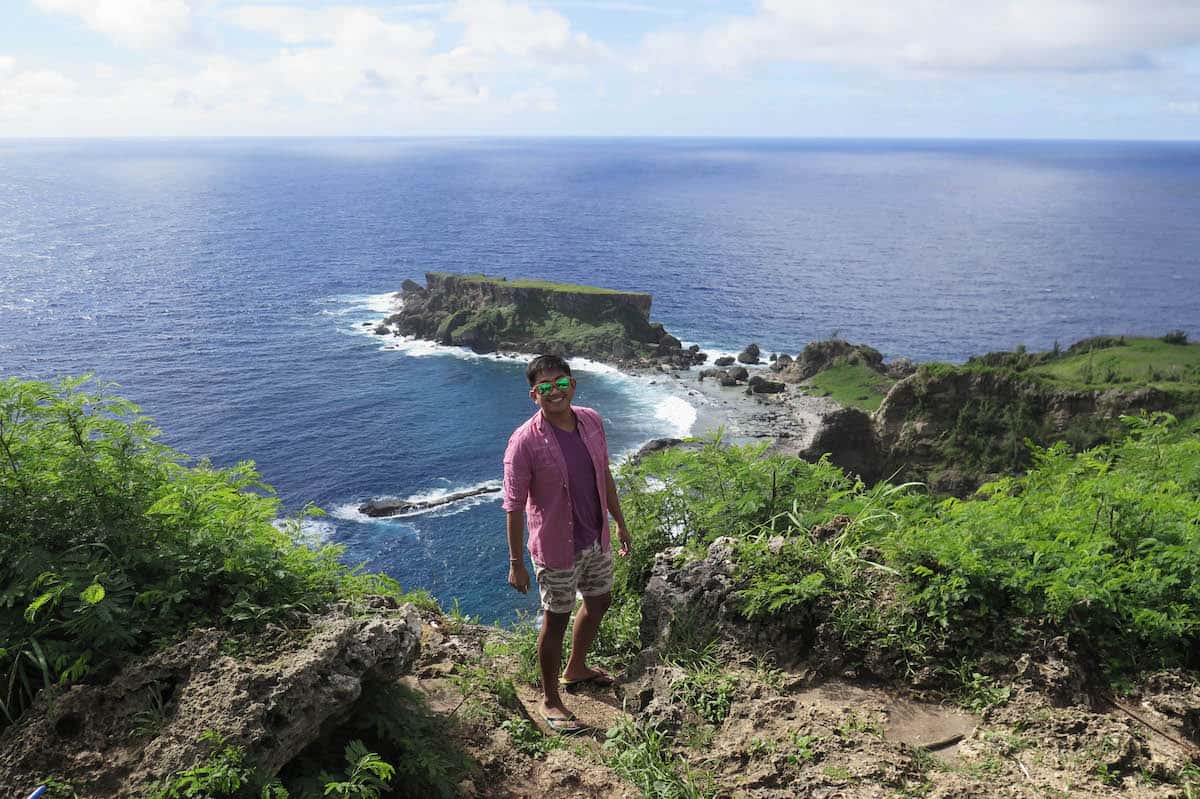 Once you reach the island, there are several clear tide pools where you can swim and snorkel (some also come here to have a picnic). Aside from these tide pools, you can also visit a cave called as the Hidden Forbidden where you can find a small cold tide pool. Because the waves are unpredictable, swimming here will require an extra amount of caution.
Note: wear hiking or aqua shoes when accessing the caves. It is surrounded by sharp limestone pathways. Like the grotto, if you are not familiar with the place, or not an expect hiker, it is strongly advisable to hire a guide (check out the packages from Marianas Trekking)
4. Garapan Street Market (FREE ENTRANCE)
Every Thursday from 5pm till 9pm, the Garapan Fishing Base gets transformed into a street market that offers local and international dishes and showcase vendors selling local handcrafted products.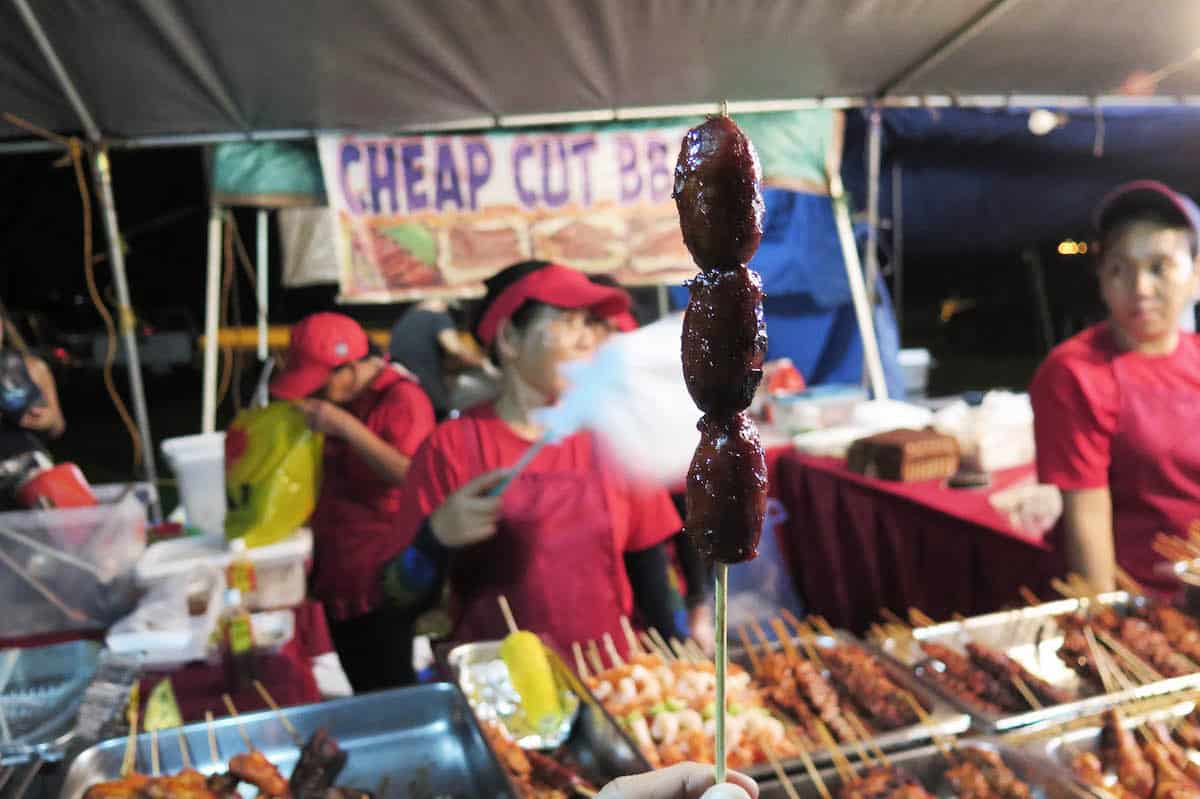 We saw a lot of Filipino dishes being sold at the market. My favorite is the longanisa (chorizo) skewers.
Access is FREE, but you have to pay for your food, of course.
5. International Festival of Cultures (FREE ENTRANCE)
An annual 6-consecutive Saturday evening festival that celebrates the diverse culture that builds the Northern Mariana Islands.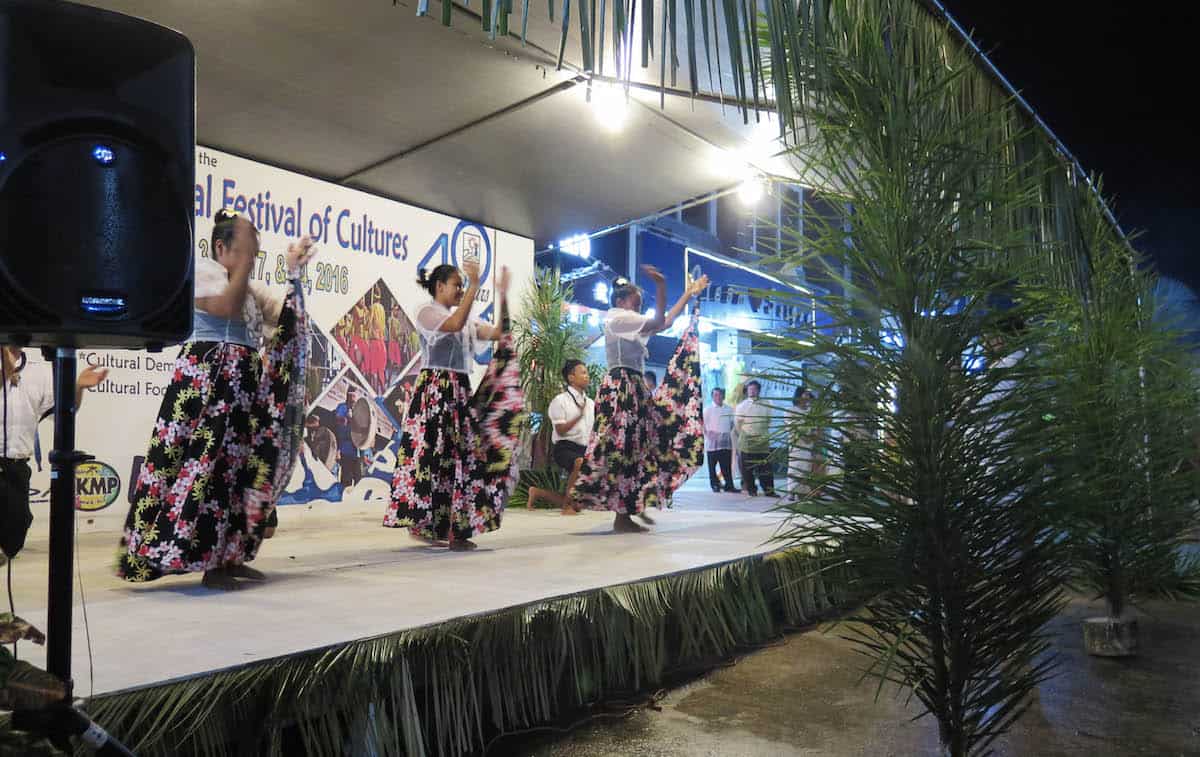 This project is headed by the Marianas Visitors Authority which happens between August and September. You can see booth from several Micronesian countries with an emphasis on the Chamorro and Carolinian heritage. You can also see booths from countries such as Japan and even the Philippines.
Located at the Paseo de Marianas in Garapan (Saipan's main shopping alley), you can partner a visit to this festivity with a side trip of shopping and souvenir hunting.
6. Last Japanese Command Post
Because of the long period of Japanese occupation, you can still feel the strong influence from their northern neighbors and remnants from that period. A good example is the number of Japanese memorials around, including the Last Japanese Command Post. An important historical WWII site located at the base of the Suicide Cliff. This part-cave part-bunker is the last stronghold by the Japanese military forces before the American took full control of Saipan.
You can see holes (and some bullets) created by the exchange of fires between the two countries battling for the territory.
7-8. Suicide Cliff and Banzai Cliff (FREE)
The Suicide Cliff and Bazai Cliff are two separate locations but have an almost similar dark history to it. They are both located at the northern part of the Island.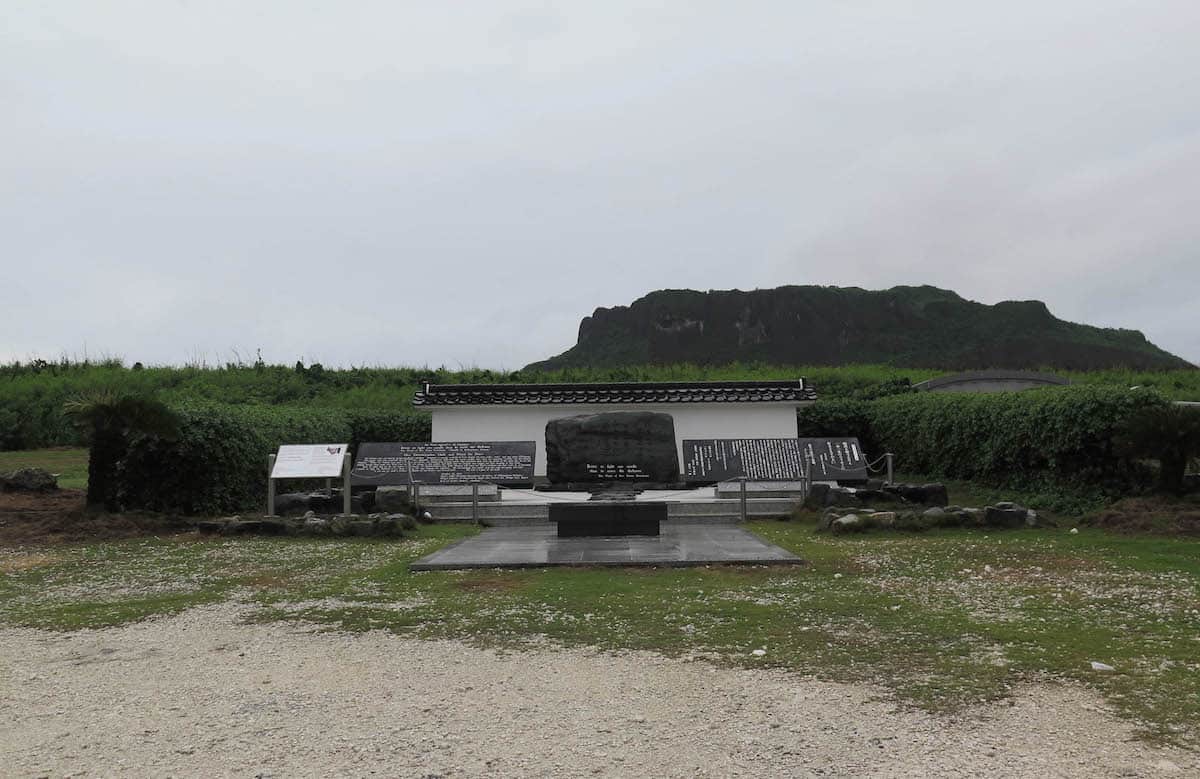 When we visited these place, it gave a bit of a creepy and sad vibe. The history of these places are rooted on a bloody ending for thousands Japanese civilians and soldiers at the end of WWII. Instead of being caught alive the Americans, they chose to jump from the cliff and end their lives (better be dead than be caught!). There are memorials and gravestones dedicated to commemorate this part of history.
Aside from its historical significance, the view of the Pacific Ocean from the look out is amazing as you'll find yourself standing at the edge of the island.
9. Mt. Tapochau
The highest point on the island, this allows a 360-degree view of the whole island. You will have a full sense of how big this island is and the vast expanse of the Pacific Ocean.
We went here riding an ATV (All Terrain Vehicle – 85 USD from Let's Go) as the last stop of our off-road adventure. But, if you are not into a rocky drive around a muddy and bushy terrain, you can easily go here by renting a car. When you reach the base of the summit, there are stairs for you climb for an easy hike to the peak of the mountain.
10. Managaha Island
Probably the most photographed place in Saipan, Managaha is an uninhabited island where you can swim, snorkel, dive and parasail. Your Saipan visit will not be complete without stepping on its ivory shore.
Compared to the other items in this list, you can't visit this place without shedding some bucks, but it is ABSOLUTELY WORTH IT. The cheapest way to get here is to just hop on a ferry (25 USD) and enjoy the beach. If you have some spare cash, I would suggest to either rent a snorkel and enjoy the aquatic scene (you can even see some reef sharks), or hop on a speed boat and parasail. We parasailed and saw a family of sea turtles from high above.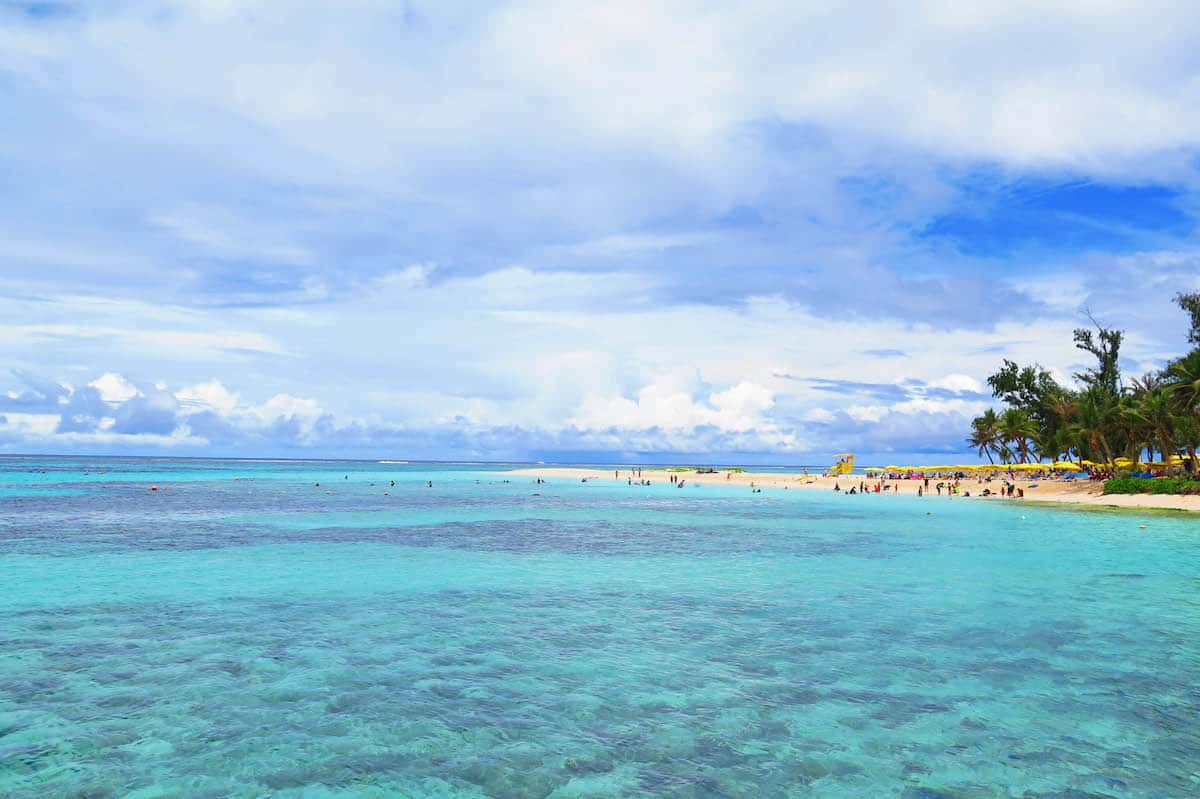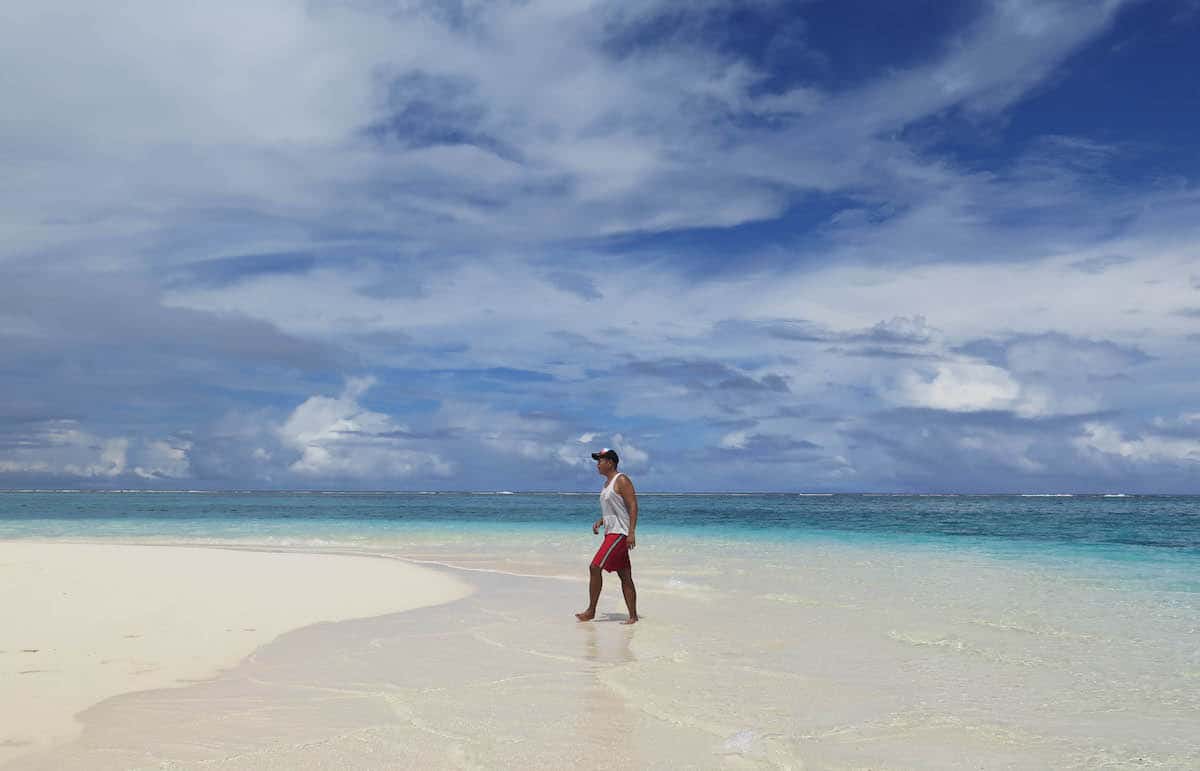 Some tips to consider
How to go there: Direct flight from Manila to Saipan via Philippine Airlines
Currency: USD (debit and credit cards are widely accepted)
How to go around: While the most popular means of transport is to rent a car, alternatively you can hire a van from travel agencies or shuttles from hotels.
Shopping: Duty Free is the best place to shop for luxury and branded items while for souvenirs you can visit hypermarkets and shops such as Joeten, Costco and ABC Stores.
Food: You can find budget food starting from 5 USD (street markets) while a more casual and fancy ones can cost from 7 to 25 USD. The Chamorro sausage is a must try and also ……hmmmm…… SPAM with egg and fried rice!
This article is in partnership with My Marianas PH, The Marianas Visitors Authority and Blogapalooza.
2️⃣0️⃣1️⃣6️⃣ • 1️⃣2️⃣ • 2️⃣
More Tips on YouTube ⬇️⬇️⬇️