Locals have a word for it: hatsuyuki, the first snow.
No one expected it, but there it was, swirling in the air and clinging to whatever surface it lands on only to melt away in an instant. December was still a week away but Tokyo just had its first dusting of the season, its first November snow in 54 years. Winter came a bit too early.
I wasn't really prepared for it. But even when I packed with autumn in mind, I wasn't concerned that the Japanese capital was less warm than anticipated. I'm no stranger to Tokyo winter. I had spent two Januaries in its cold, cold embrace before and found that it's not difficult to find warmth if you know your way around.
Tokyo is a year-round destination. You'll find plenty of incredible things to do and places to visit at any time of the year. Spring tends to be the most popular, as cherry blossoms magically attract tourists from around the world. But winter is not to be overlooked.
My fascination with winter may be unusual because I spent most of my life in the tropics, but maaannnnn, I love winter. It's the year when I can finally drop my tees and pick up outerwear without being worried about sweating a lot. Also, I enjoy getting a bit dressy. But the magic of winter goes beyond my taste in fashion, lol. Like most destinations, flights to and hotels in Tokyo are way cheaper. Travel dates of most Tokyo seat sales fall within December to March! Moreover, most attractions are not as crowded. Okay, it can still get pretty jampacked, but not as crazy as the spring and summer months.
Of course, it has some disadvantages too. One thing that annoys me is that it can get really warm inside the train. When its cold outside, you tend to put on a lot of layers, but you're gonna have to shed them off inside and put them back on again on your way out of the station. Also, days are considerably shorter. As someone who likes taking pictures, I always find myself trying to beat the sunset. Daylight is gone as early as 4pm, and some establishments close earlier, too. Finally, I hate snow. Snow is cute only in the first five minutes. But that's just me.
Anyway, if you're Tokyo-bound this winter, here are some amazing things you can do in and around the city!
WHAT'S COVERED IN THIS GUIDE?
1. See the Emperor at the Imperial Palace
The Imperial Palace is the official residence of Japan's Imperial Family. Located at the site where Edo Castle used to stand, the Imperial Palace sits at the center of a large park, scribbled with wide green moats and colossal stone dykes. The East Gardens are accessible to anyone for the rest of the year (except Mondays and Fridays), but the inner gardens are only open to the public on two occasions, both of which fall in winter: December 23, for the Emperor's birthday; and January 2, for the New Year Greeting.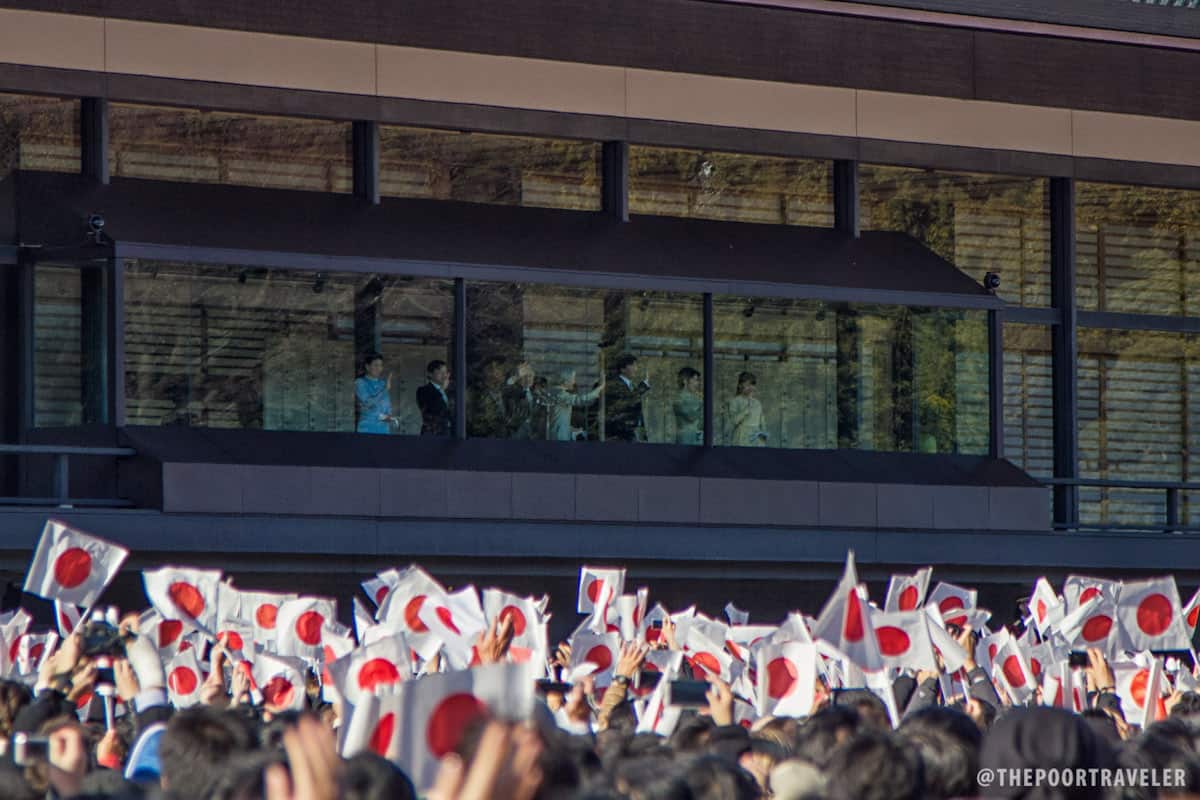 You can sense that he's well-loved by the people. I was able to see the Emperor and listen to him address the huge crowd in 2014, and it was organized af. Even when security measures were thorough and the lines stretched for kilometers leading to a sea of humanity, they moved pretty quickly.
How to get to Imperial Palace: Take the train to Otemachi Station (Exit D2), Nijubashi-mae Station (Exit 6), or Tokyo Station (Marunouchi Central Exit). It is a short walk away from here. On January 2 and December 23, when the Emperor makes an appearance, officials assign specific entrances and exits. Please check the official website to know the nearest station to the assigned entry point.
---
2. Shop 'til you drop!
I'm not really a big fan of shopping because I usually don't have money to shop with (haha), but for some reason, I genuinely enjoy it in Tokyo! Its map is shaded with several shopping districts and lined with countless shopping streets, teeming with interesting finds and curious collectibles.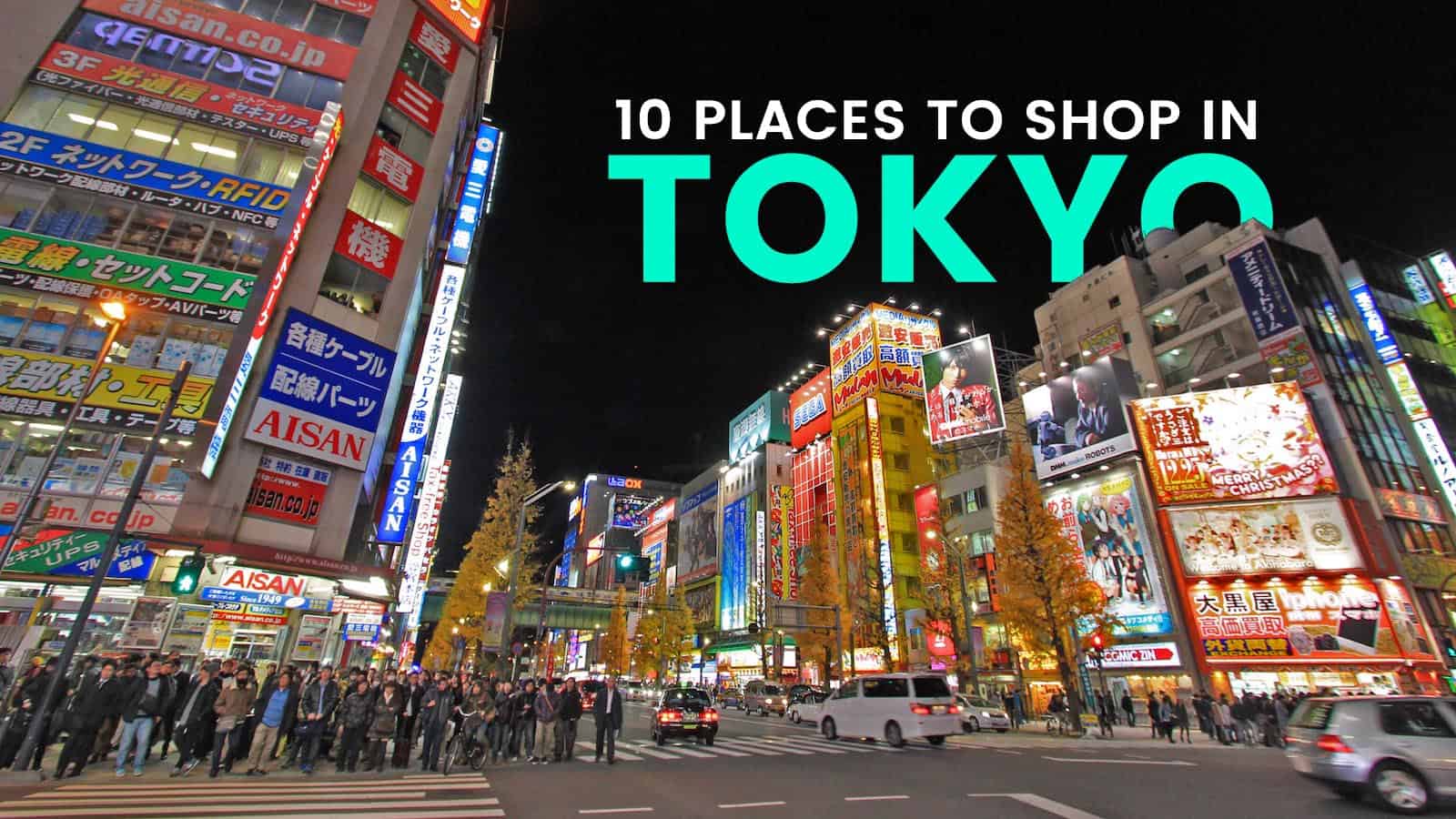 If you're a shopaholic, try to schedule your visit within the first week of January and experience the NEW YEAR SALE. It's as though the entire megalopolis is on sale and great deals are everywhere. And we're not just talking about 10 or 20% discounts. You can walk out of a store with a 100-yen garment!
Read more: Where to shop in Tokyo
---
3. Join the locals in their first temple visit of the year.
Speaking of New Year, don't expect endless firework displays and massive street parties in Tokyo. Locals prefer to welcome the new year by making their first visit to temple. They call it Hatsumōde.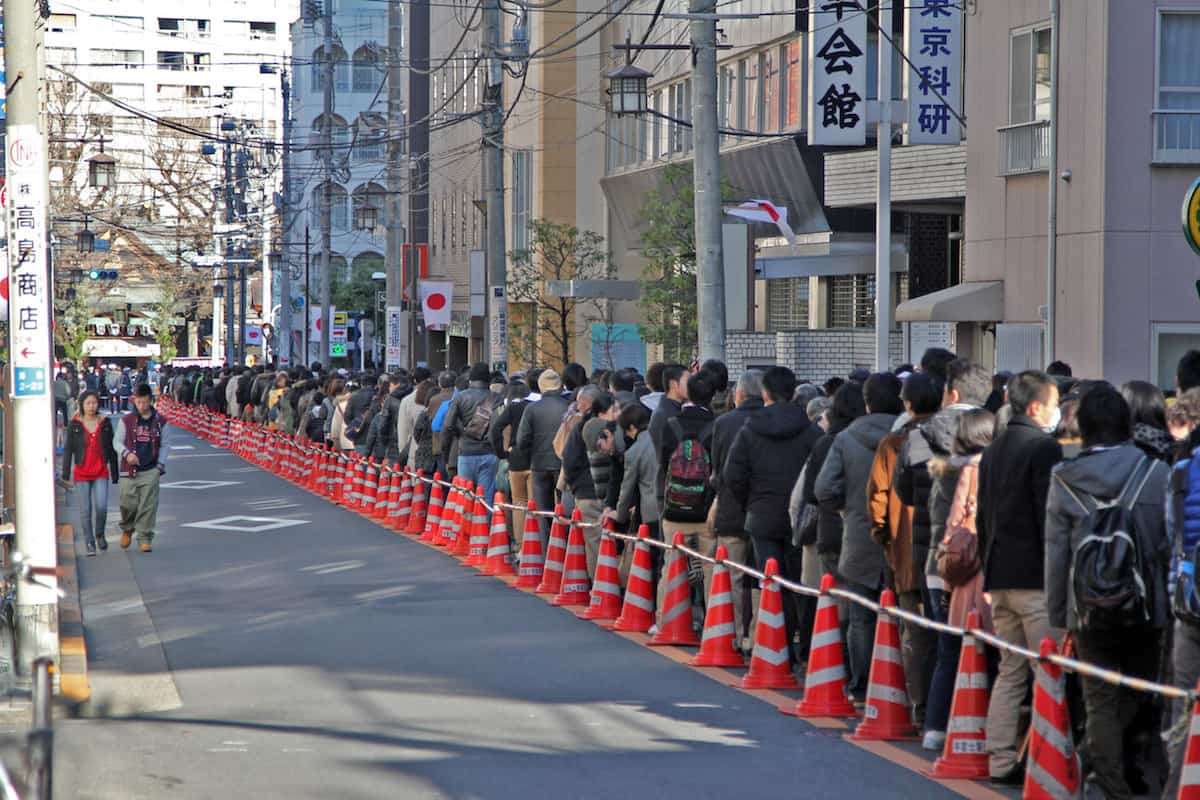 Big crowds build up at temples (throughout Japan), but the biggest is possibly at Meiji Shrine. One of the popular activities during Hatsumōde is purchasing what is called omikuji, a piece of paper on which your supposed fortune is written.
---
4. Ski near Mt. Fuji!
This one isn't really in Tokyo but is easily accessible from the city. Mt. Fuji has only two ski resorts around its base: Fujiten Snow Resort by the northern slope and Snow Town Yeti south of the mountain. These ski resorts are open from early December to late March. The quality of the powder here doesn't come close to ski destinations in other parts of Japan (heck, in early December, the snow isn't even real), but the ambience is wonderful.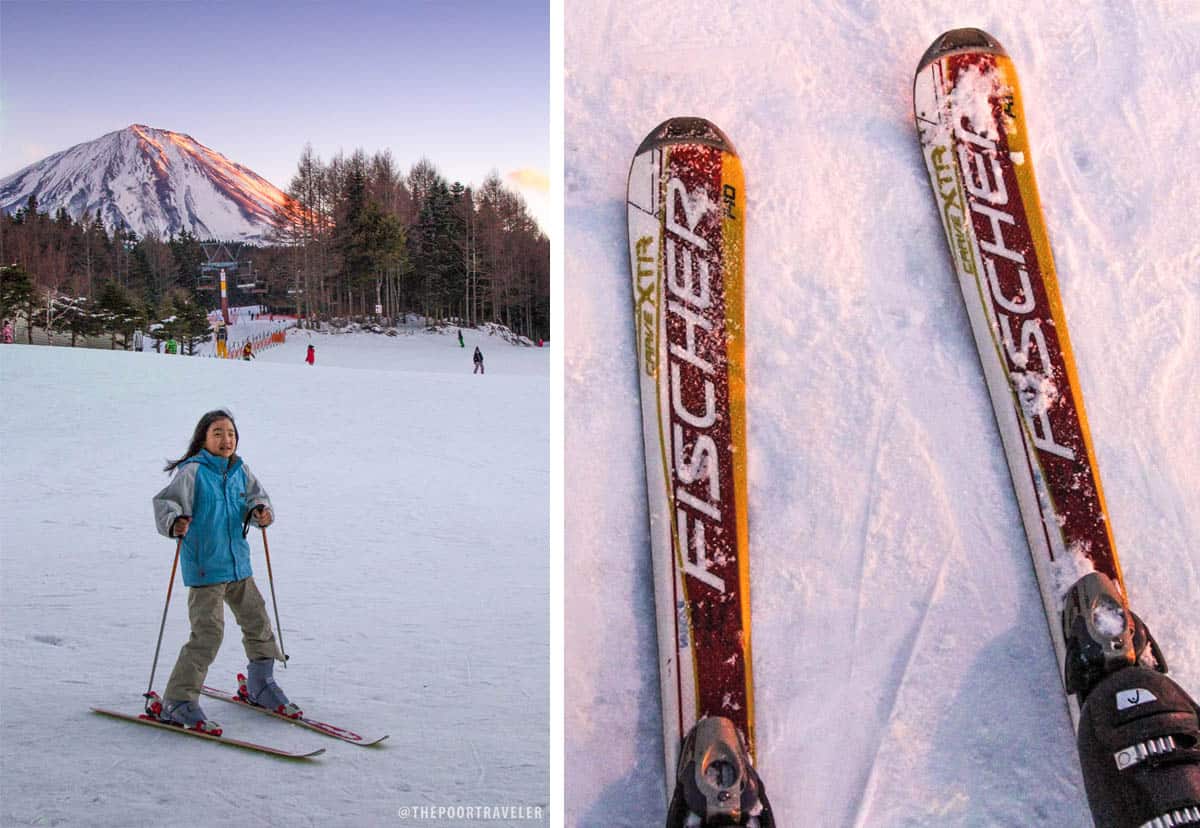 I've tried Fujiten and I just loved that I was skiing with Mt. Fuji standing so close in the background. No entrance fee was collected from us, but gear rental and lift tickets cost ¥3000 and ¥4500 respectively. And it was also only accessible via taxi, which cost us a fortune.
I haven't tried Snow Town Yeti, but Klook is offering tours to this ski resort including roundtrip transfers from Tokyo, ski or snowboard rental fee, boots rental, and ski lift access.
RESERVE A SLOT HERE!
---
5. Overdose in ramen!
The best thing to do when it's cold? Eat ramen, of course. Tokyo has a gazillion ramen places, ranging from reservation-only Michelin-starred choices to popular ramen chains to wallet-friendly corner ramen bars. If you want to sample the different flavors of ramen as served in different parts of Japan, head to the Ramen Food Court in AquaCity Odaiba.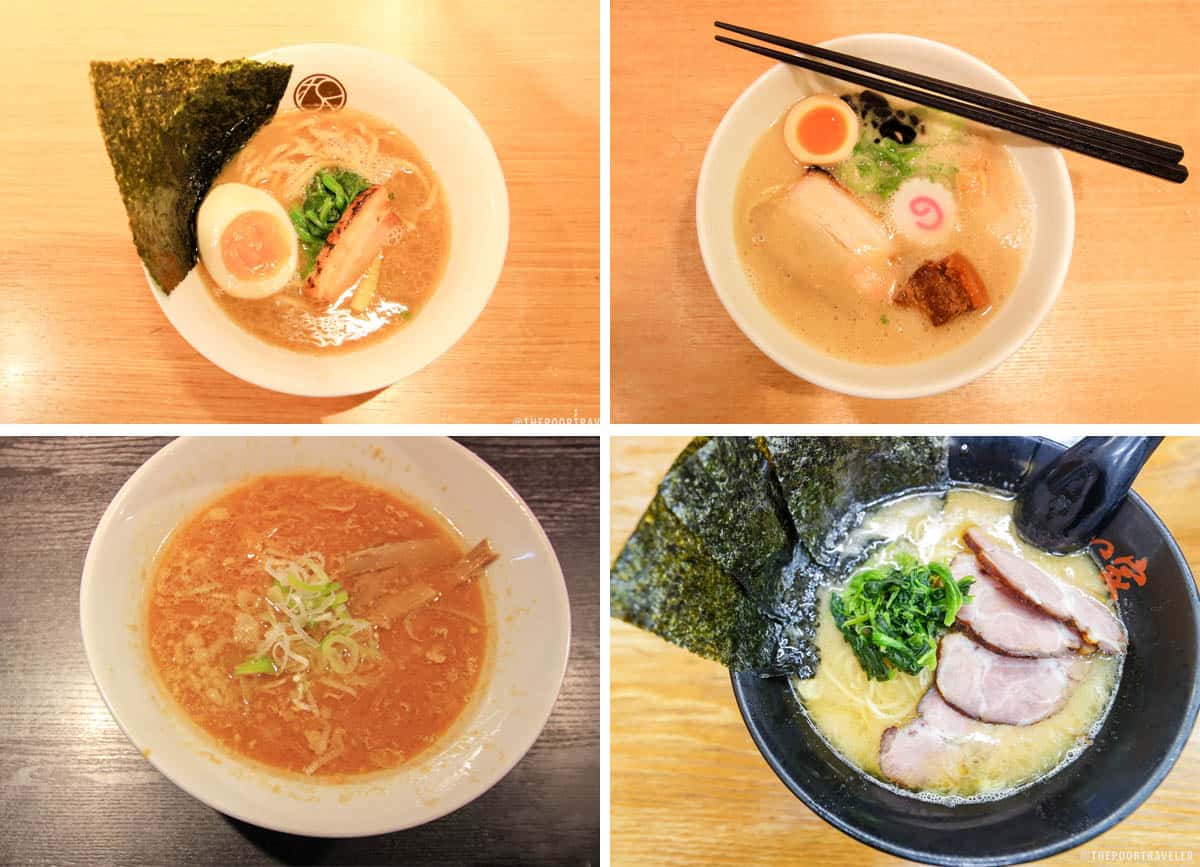 But if you're really serious about ramen, hop on a train and visit Yokohama, where you can find the Shin-Yokohama Ramen Museum, where you can also sample various ramens from around Japan, and the Cup Noodles Museum in Minato Mirai, where you can also learn about the history of the beloved instant ramen.
---
6. Get warm at an onsen or sento.
You'll find two types of bath places that are engrained in Japanese culture: the onsen and the sento. In a nutshell, onsen harnesses volcanic hot springs, while sento uses heated tap water.
Back in the olden days, Japanese houses were small and didn't have their own baths, which is why the traditional sento became an important part of the Japanese social custom. The bad news is, traditional sento are in decline. However, more modern ones have emerged, many are equipped with other facilities like sauna and cold pools.
The onsen is more fascinating. Being one of the most volcanic countries in the world, Japan has over 3000 onsen. However, only a handful of them are in Tokyo. If you want an unforgettable onsen experience, it would be best to make your way to Hakone, which is naturally gifted with hot springs that come with magnificent views.
---
7. Be enchanted by Plum Blossoms.
During the Nara period (710-784), when they held "flower viewing" festivals, they were admiring not the sakura or cherry blossoms, but the ume or Japanese plum blossoms. Over the centuries, however, cherry blossoms and their dramatic visual appeal overpowered the more timid appearance but sweeter, stronger scent of the plums. Still, some locals continue to adore them especially during Ume Matsuri (plum festival).
The ume is usually the first blooms of the year, happening in from mid-February to March, which is why most people see it as the first sign of spring. In Tokyo, you can enjoy the plum blossoms at the following parks:
Koishikawa Korakuen (Korakuen Station, Marunouchi Subway Line), Hanegi Park (Umegaoka Station, Odakyu Line), and Yushima Tenjin Shrine (Yushima Station, Chiyoda Subway Line).
---
---
Where to Stay in Tokyo
Here are some of the top-rated budget hotels in Tokyo according to online users.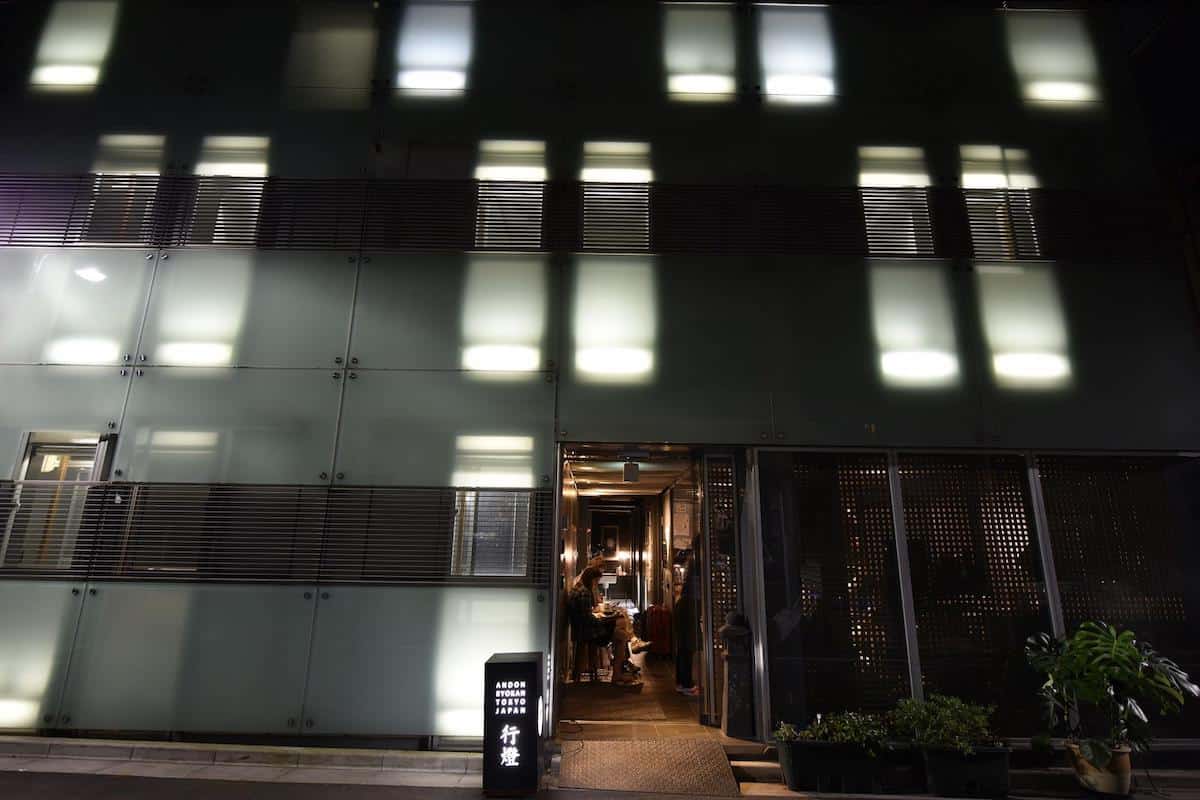 ---
2️⃣0️⃣1️⃣6️⃣ • 1️⃣2️⃣ • 4️⃣
More Tips on YouTube ⬇️⬇️⬇️