To say that I was overwhelmed would be an understatement. When I first set foot in Tokyo, I was extremely intimidated. It wasn't my first time in Japan—I had enjoyed Osaka and Kyoto before—yet Tokyo was still able to make me feel small and dazed. It's a city that's impossible to describe without the help of superlatives, whether they refer to its size, density, taste, or vibrance.
Since that first visit in 2013, I visited the Japanese capital six times. I have experienced it in every season, and it doesn't look like I'm done with it. Tokyo has so much to offer to tourists that even after numerous visits, I'm still left with several items on my list. Every time I tick one off, two new unchecked entries appear. This dynamic destination is always evolving, always has something new and worth checking out.
In this post, we'll give you a sample 5-day itinerary. In reality, five days might not be enough to cover most of what this megalopolis has to offer, but it's a good start. If you're visiting Tokyo for the first time, it might be a good idea to trim down the attractions to the classics. Yes, they can get crowded, but they are popular for a reason. These sites can give you some of the best glimpses of the city, its unique beauty, long history, rich culture, and frenetic energy.
Note: In the itinerary below, let's assume that you're staying near Ueno Station. I've created this based on my personal knowledge of Tokyo with a little help from Agoda's Travel Guide. If your hotel is located elsewhere, make the necessary adjustments by using Hyperdia.
WHAT'S COVERED IN THIS GUIDE?
Day 1: Arrival & Asakusa
After clearing Immigration and picking up your bags, walk to the airport terminal train station. Take the Keisei Main Line Limited Express to KEISEI-UENO Station. Travel time: 80 minutes. Fare: 1030yen.
Travel on foot to your hotel and check in. If you arrive too early, you can drop your bags at the reception and check-in in the evening. In the meantime, explore!
Our first stop is the Asakusa district. From Ueno Station, take the Tokyo Metro Ginza Line to Asakusa Station. Travel time: 5 minutes. Fare: 170yen.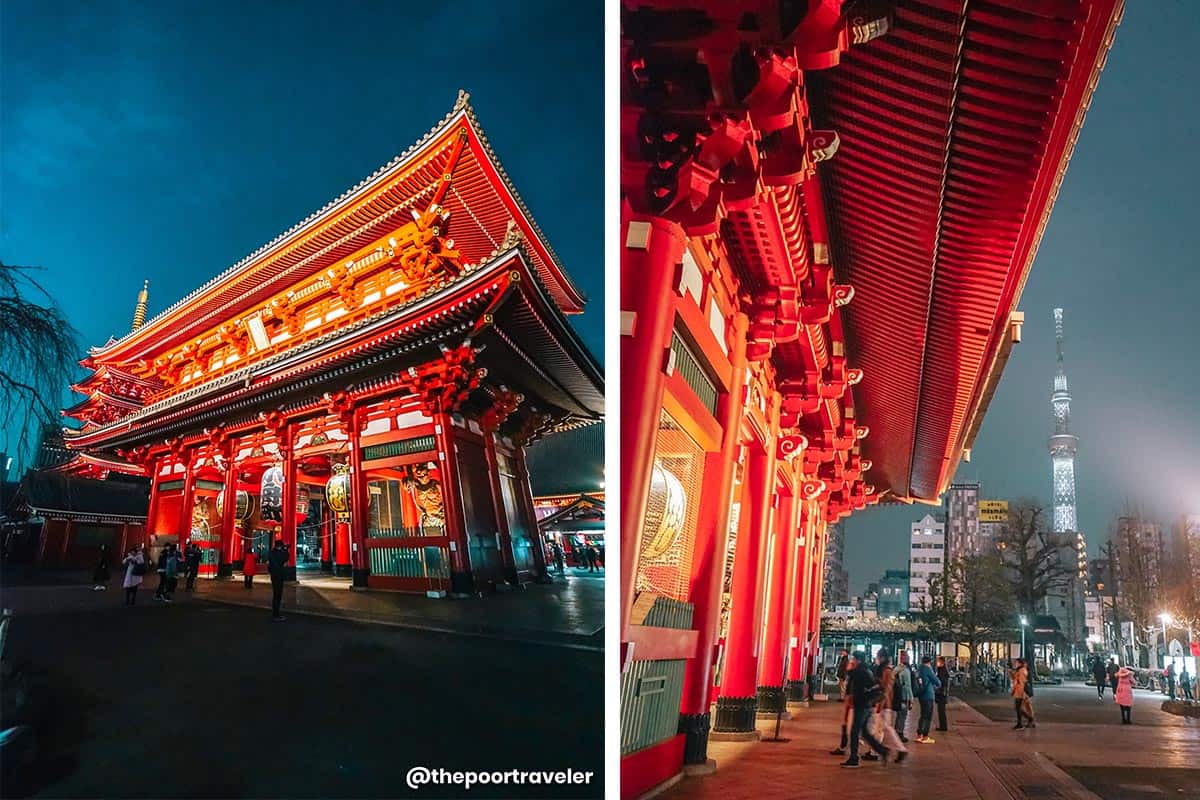 Asakusa is famed for retaining an Old Japan atmosphere. Its streets are lined with traditional houses, many of which have been converted into inns or restaurants. But the focal point of every visit is the spectacular Sensoji Temple. To get there, you'll first walk under the Kaminarimon, a 1000-year old gate. A 250-meter pedestrian walkway called Nakamise-dori, lined with souvenir and snack shops, will lead you to the Sensoji Temple, the oldest in the city.
You can spend as much time as you want here. You can walk around the neighborhood, try some snacks, or take photos. If you get hungry, try Tempura Daikokuya, a century-old restaurant which serves some of the best tempura in the city. A meal starts at 1550yen.
If you have more time, you can also visit the towering Tokyo SkyTree, which is not too far away. You can actually see it clearly from the temple premises.
Otherwise, travel by subway back to Ueno Station and then on foot to your hotel. Have some rest for a pretty packed day tomorrow.
---
Day 2: Shibuya
Your second day is all about the Shibuya district, which harbors tourist spots that are most identifiable with Tokyo.
Start your journey at Ueno Station, where you'll take the JR Yamanote Line (Inner Loop, bound for Osaki) to Harajuku Station. Travel time: 30 minutes. Fare: 200 yen.
From Harajuku Station, you'll immediately see the extremely popular Takeshita-dori, but don't be magnetized by it yet. Instead, walk the other way to Meiji Shrine. The shrine grounds are huge, so take your time and admire the verdant surroundings and the breath of fresh air. The shrine was built in 1921 in honor of the imperial family. Admission is FREE.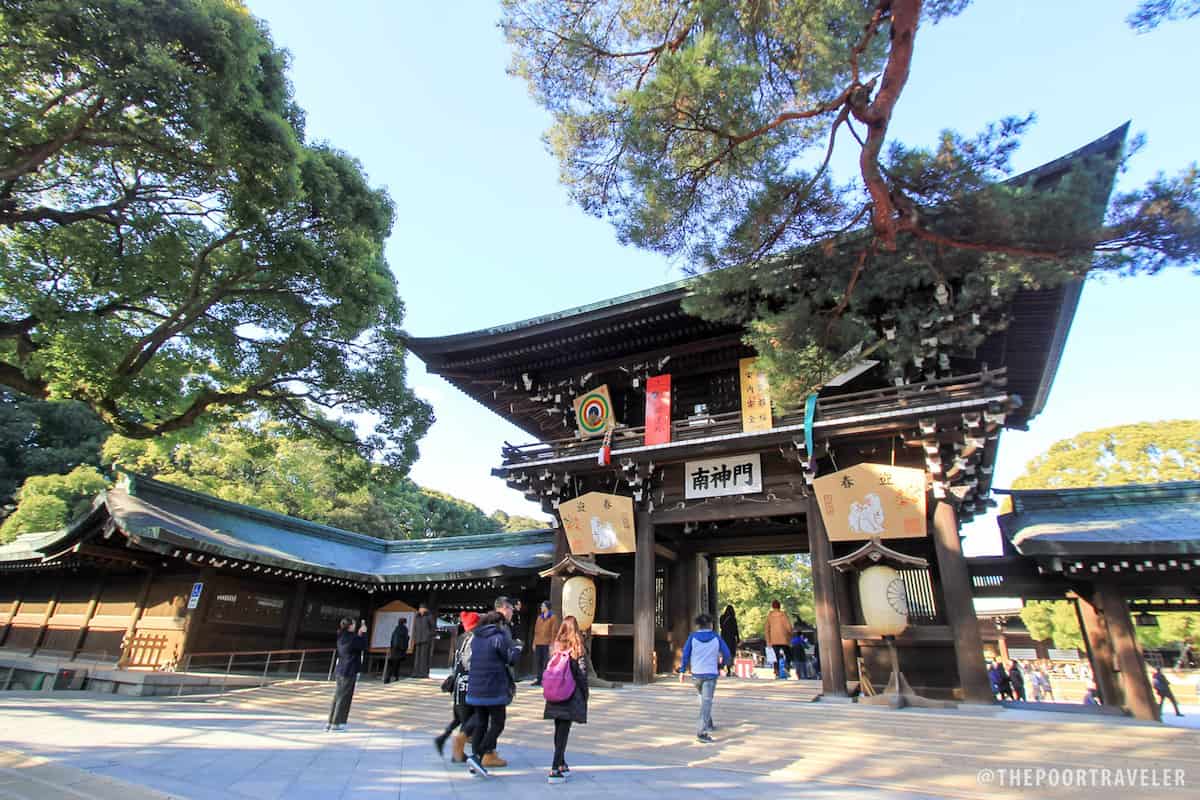 If you have more time, you might also want to check out the teahouse and the inner gardens, but a visit incurs a 500-yen entrance charge. You can also cross to the nearby Yoyogi Park!
After a relaxing stroll, trace your steps back to Takeshita-dori. When people imagine Harajuku, this is probably what they have in mind. Takeshita-dori is crowded and lively, embodying Harajuku's reputation as the center of Tokyo's youth culture. Check out the shops and the snack kiosks.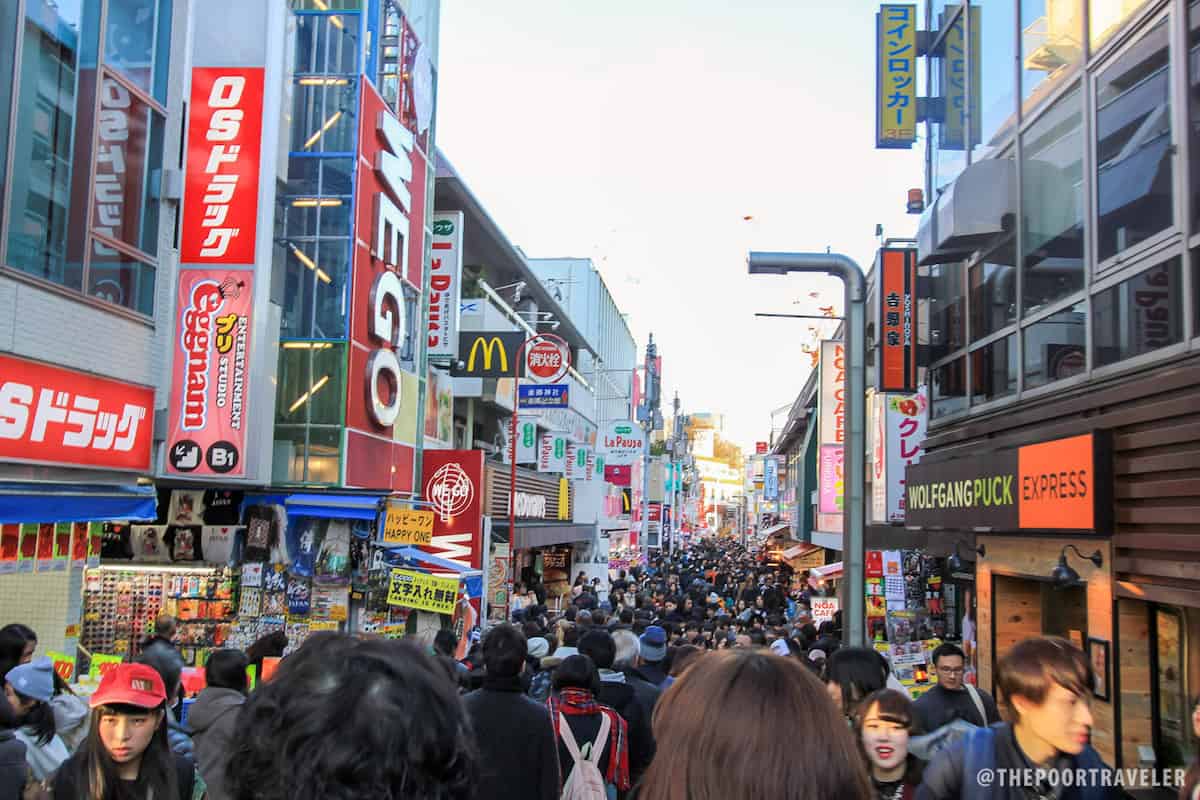 From here, travel on foot to Harajuku Gyoza Ro (or Harajuku Gyoza Lou). This gyoza place is a favorite among tourists and locals. Serving Japan's signature dumplings for only 200yen per plate, it's an inexpensive dining hotspot. There are also other items on the menu, if you want some variety.
Continue your march toward Shibuya Crossing, said to be the world's busiest intersection. This perfectly exemplifies Tokyo's organized chaos. This area is also known for its wide array of shops and restaurants. Look around and you might find something you like. Grab some dinner before leaving!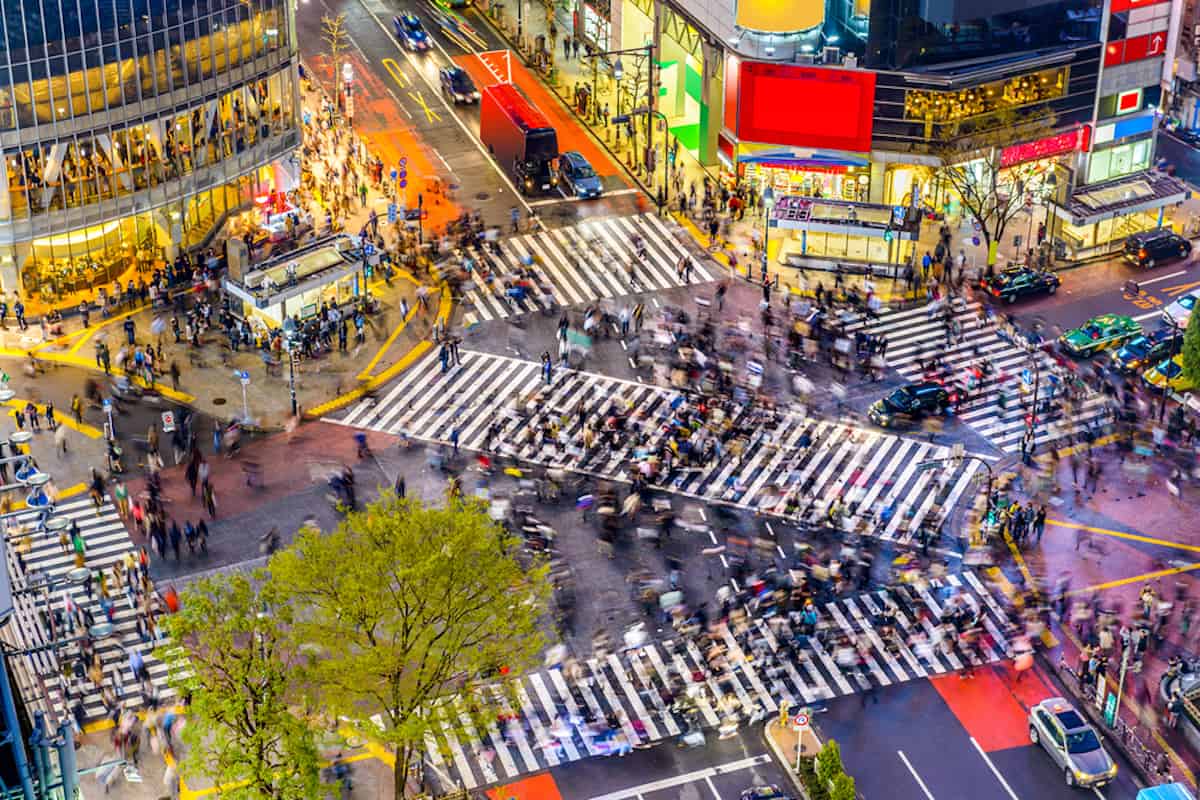 On your way to Shibuya Station, pay a visit to Hachiko, the city's most famous and most beloved loyal dog, immortalized as a sculpture within the vicinity. After a quick photo, catch the train or subway back to Ueno Station. Travel time: 30 minutes. Fare: 200 yen.
---
Day 3: Disneyland or Disney Sea
Prepare to indulge your inner child because today, you're going to Disneyland! Or Disney Sea, whichever you prefer.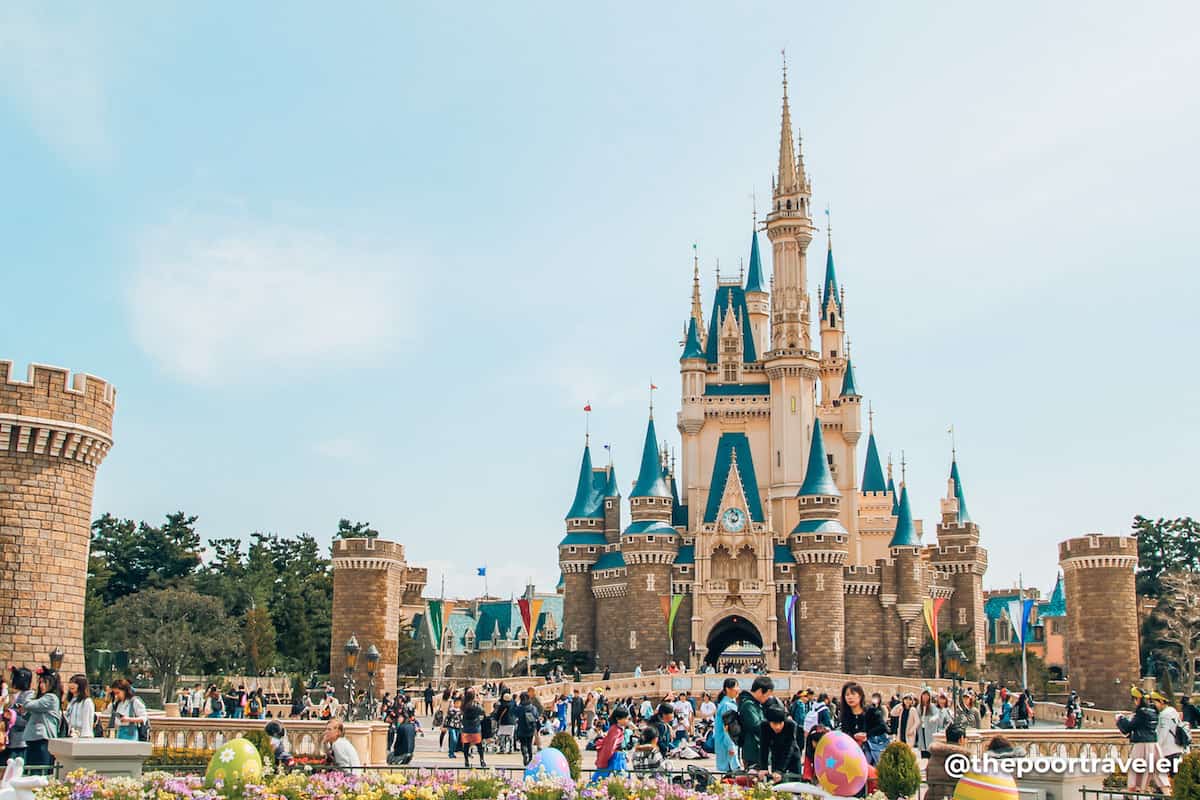 One of the questions we always get is: Which is better between Disneyland and DisneySea?
And my answer is always the same: DisneySea. I have been to both, but I found the latter to be more entertaining and more exciting. But the most compelling reason is that DisneySea is one-of-a-kind. Tokyo Disneyland is very similar to Hong Kong's own or other Disneylands, but there is only one DisneySea in the world.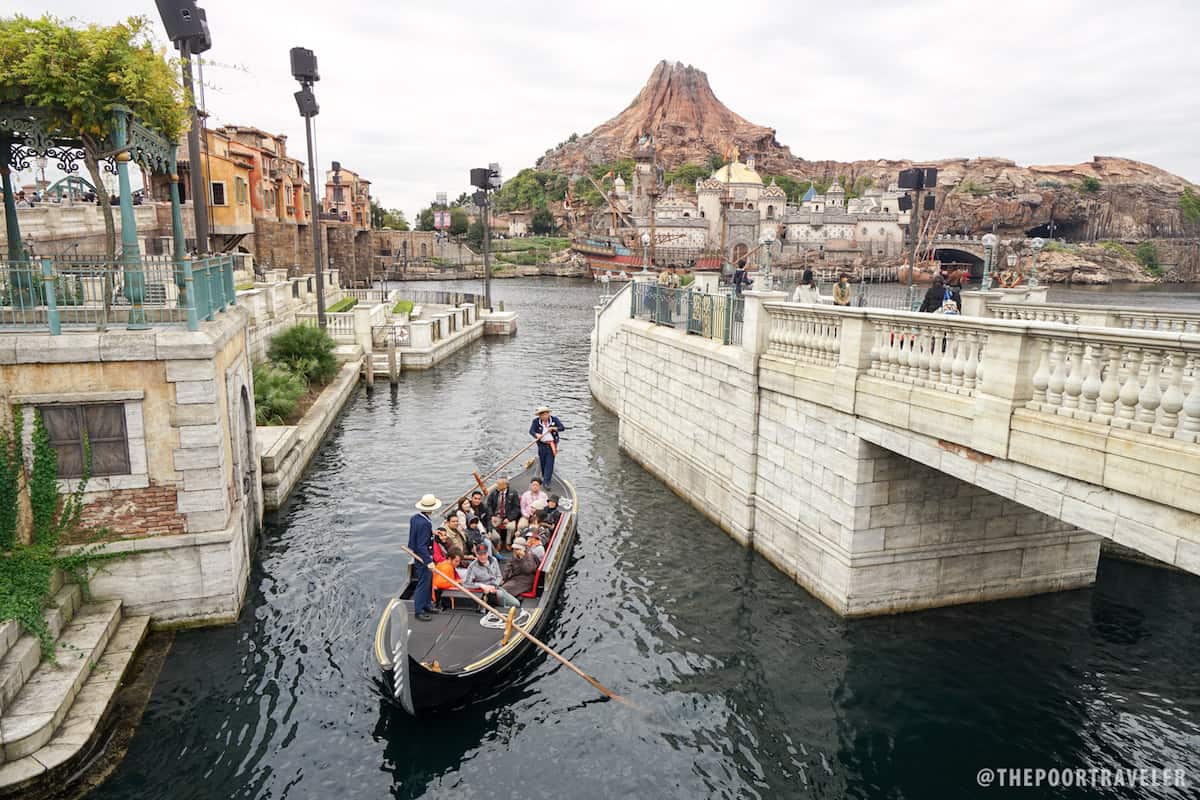 To get to Disney Resort from Ueno Station, take the Tokyo Metro Hibiya Line to Hatchobori Station, then transfer to JR Keiyo Line to Maihama Station. Travel time: 35 minutes. Fare: 390yen.
Whether you choose Disneyland or DisneySea, I recommend spending the entire day there to make the most out of the hefty ticket price. Once you have tried the rides to your heart's content, trace your steps back to your hotel.
---
Day 4: Ueno & Akihabara
Ueno Park is most well-known as one of the best spots to see the cherry blossoms. In spring, the park is flooded with massive crowds—a mixture of locals and tourists, all enjoying the colorful season under the shade of over 1000 cherry trees. But when it's not sakura season, it is one of Tokyo's most peaceful corners, especially in the early morning. Its map is shaded with gardens and dotted with museums, where you can spend a few hours learning more about the city. The park itself is free of charge, but individual museums collect entrance fees ranging from 100 to 650 yen.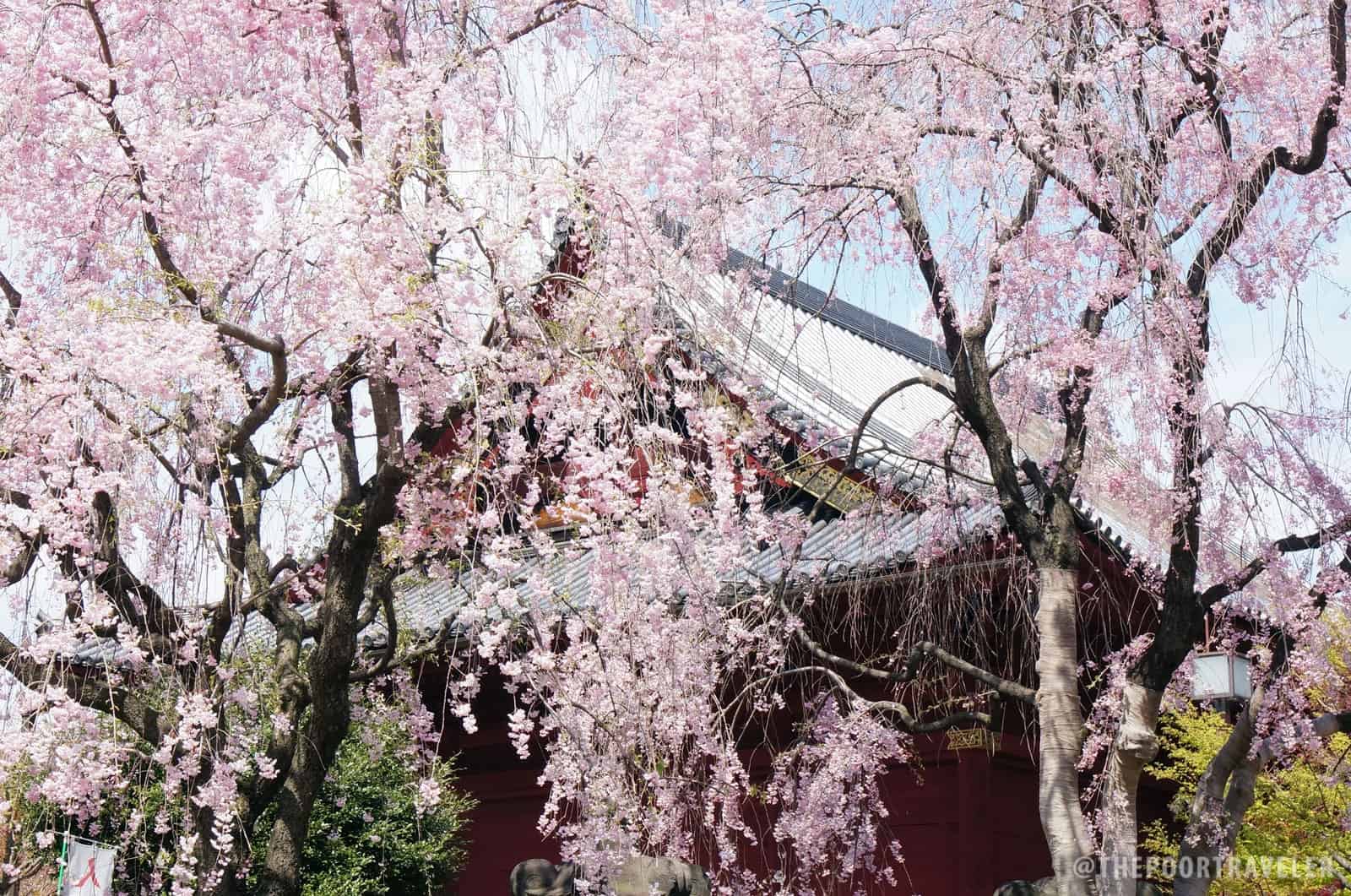 If you're staying in Ueno, the park is within walking distance. Just a stone's throw from Ueno Park is the start of Ameyoko, a bustling open-air market street. With over 400 shops flanking it, you'll find almost everything here—from apparel to accessories to spices to meat and seafood products. The stores are punctuated by eateries, where you can enjoy a quick lunch.
From Ameyoko, continue walking and you'll reach Akihabara, Tokyo's quirkiest district. This is every otaku's dream paradise. Anime-inspired maid cafes? Check. Arcade shops? Check. Gundam Café? Check. Real-life Mario kart? Check.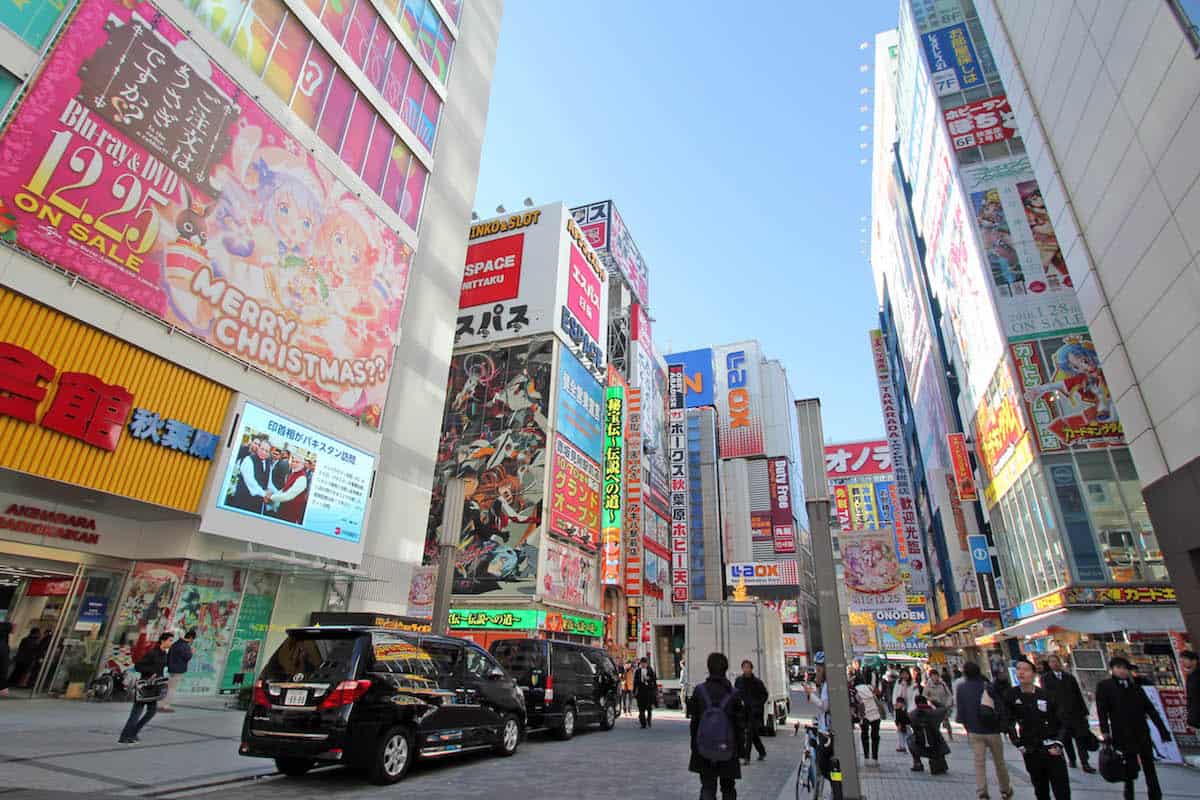 Don't forget to drop by Yodobashi-Akira and check out their selection of gadgets and appliances! You just might find something you like.
When you're ready to call it a day, head to Akihabara Station and catch the train (Tokyo Metro Hibiya Line or JR Yamanote Line) to Ueno Station.
---
Day 5: Tokyo Tower & Departure
It's your last day in Tokyo! If your flight is scheduled to leave in the morning, then there isn't much you can do. Just use the time to pack and have a good last meal. The Keisei-Ueno Station, which will take you directly to Narita Airport, is just around the corner.
But if your flight is in the late afternoon or evening, you probably still have some time to explore. Check out early, head to Ueno Station, and store your bags in one of the lockers. Then take the Tokyo Metro Hibiya Line to Kamiyacho Station. Travel time: 22 minutes. Fare: 200 yen.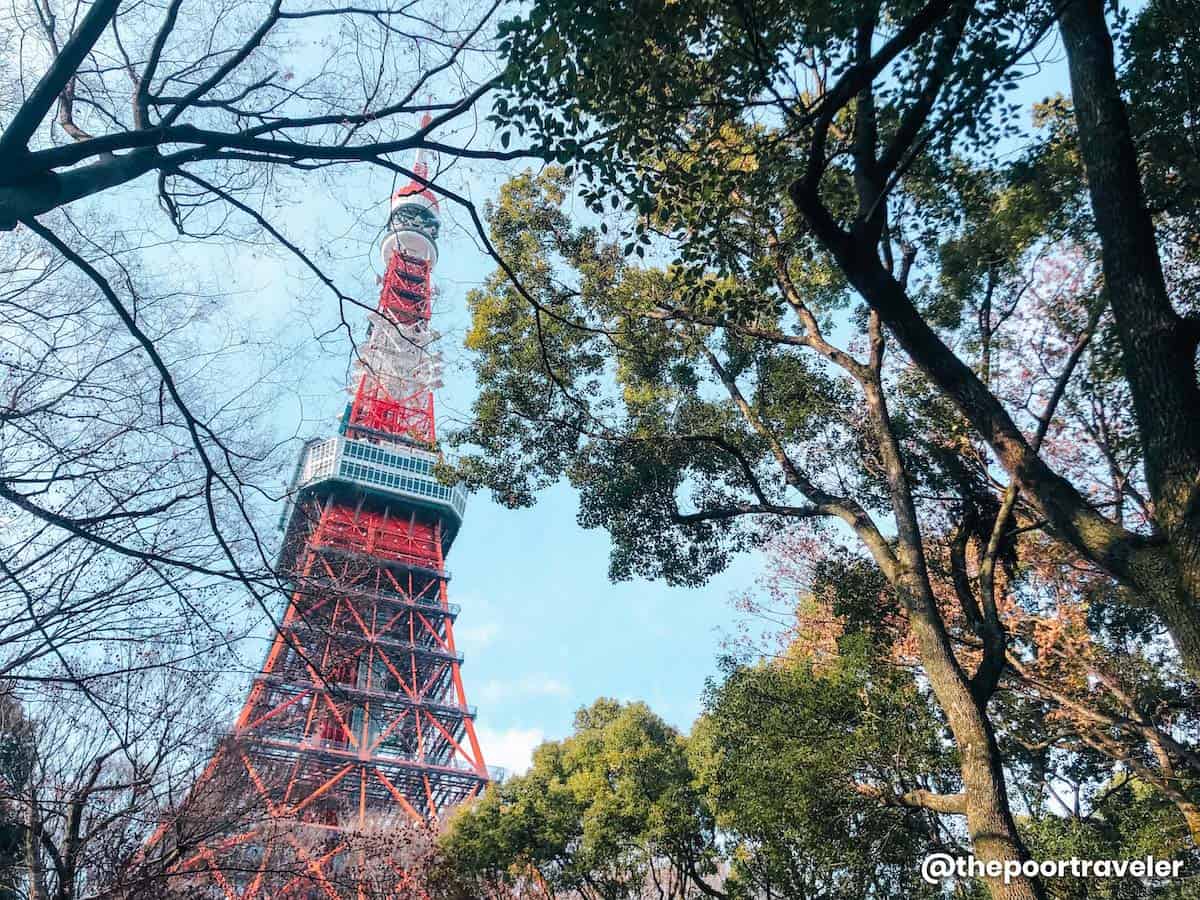 From Kamiyacho Station, walk for 5-10 minutes and you'll reach the Tokyo Tower. At 333 meters tall, it's the country's second tallest man-made structure, next only to the SkyTree. It was constructed in 1958 and inspired by the Eiffel Tower. It has two observation decks that allow splendid views of the city. Fees: 900 yen for the main observation deck; 2800 yen for both decks.
Once you're satisfied, trace your steps back to Ueno Station, pick up your luggage, and make your way to Keisei-Ueno Station to catch your train to the airport!
Your 5-day stay in Tokyo is over, but I'm pretty sure you'll never forget this trip!
---
Where to Stay in Tokyo
Although the itinerary above assumes you're staying in Ueno, there are other ideal areas for first-time Tokyo visitors. All these have direct links to Narita Airport, for convenience.
Shinjuku – a colorful and electric ward with a rich selection of dining and lodging options
Asakusa – a district that fosters an old Japan vibe with lots of budget accommodations.
Tokyo Station area – if Tokyo's railway network is its circulatory system, Tokyo Station is its beating heart.
Ueno – close to many family-friendly attractions like Ueno Park and Akihabara, with plenty of budget hotels too.
Aside from the neighborhood, another criterion to consider is its proximity to a train or subway station. Most of the city's tourist spots are near a railway station.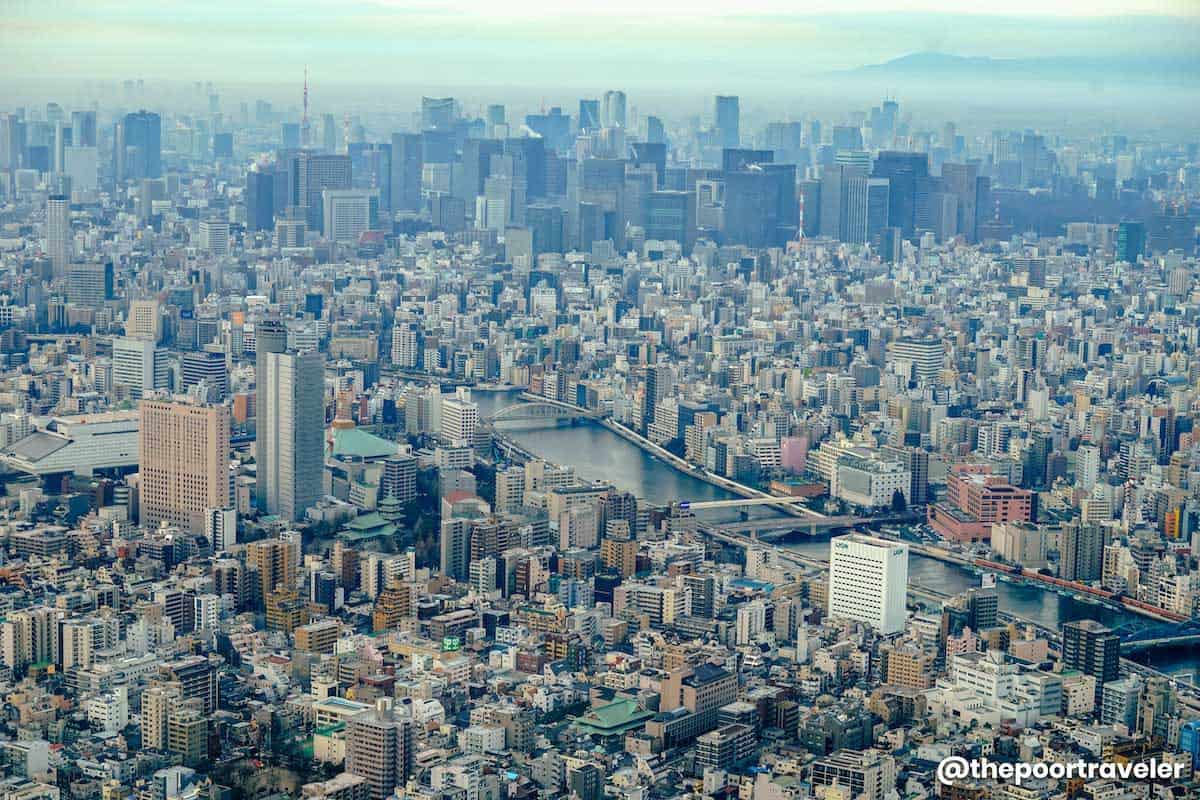 Tokyo is VAST. Many of the city's key attractions are within walking distance of each other, forming clusters. But the thing is, these "clusters" are so far apart. Thankfully, the city is served by an expansive public transportation system that operates like clockwork, so you shouldn't worry too much.
---
5-DAY TOKYO ITINERARY
Here's the summary of the above itinerary:
Day 1: ASAKUSA
12:00nn – Airport to Tokyo – ¥1030
01:30pm – Check-in or drop baggage
02:30pm – Ueno to Asakusa – ¥170
03:00pm – Sensoji Temple
04:30pm – Explore neighborhood
06:00pm – Dinner
07:30pm – Train back to Ueno, ¥170
08:30pm – Back to hotel
Day 2: SHIBUYA
08:00am – Ueno to Harajuku Station – ¥200
08:30am – Meiji Shrine & Yoyogi Park – FREE
11:30am – Takeshita Dori (Harajuku) – FREE
01:00pm – Light Lunch at Harajuku Gyoza Ro – ¥1000
03:00pm – Shibuya Crossing + Hachiko + shop around
07:00pm – Dinner
09:30pm – Back to Hotel
Day 3: TOKYO DISNEYLAND OR DISNEYSEA
08:00am – Ueno to Maihama Station – ¥390
08:40am – Disney Resort Monorail – ¥260
09:00am – Disneyland/DisneySea – ¥7400
10:00pm – Monorail to Maihama – ¥260
10:20pm – Maihama to Ueno – ¥390
Day 4: UENO & AKIHABARA
10:00am – Walk to Ueno Park
10:30am – Ueno Park + Tokyo National Museum – ¥620
12:00nn – Continue exploring
12:30pm – Lunch at Ameyoko
02:00pm – Akihabara
06:00pm – Dinner
08:00pm – Train/walk back to Ueno
Day 5: TOKYO TOWER
08:00am – Early check out
09:00am – Train to Kamiyacho Station – ¥200
09:40am – Tokyo Tower
12:00pm – Train to Ueno
12:30pm – Lunch
01:30pm – Train to airport, ¥1030
We hope this sample itinerary was able to help you plan your dream Tokyo vacation! If you have questions, feel free to sound off in the comments section below and we'll try to answer them when we have time.
Good luck! Happy planning! And may the #goals be with you!
---
2️⃣0️⃣1️⃣9️⃣ • 8️⃣ • 8️⃣