Listed as a UNESCO World Heritage Site, the historic city of Malacca (or Melaka, its local name) is one of Malaysia's most important tourist destinations. Its long history saw the rise and fall of the Portuguese, the Dutch and the British as they conquered the place, leaving long-standing structures and cultural influences that are still alive and visible and creating a melting pot of cultures that is truly one of a kind. Although this city is rapidly developing into an urban hub, at its core is a heritage area divided into two parts by the Melaka River. On the river's eastern bank lies the Chinatown and on its western bank, the center of the European settlement during their rule.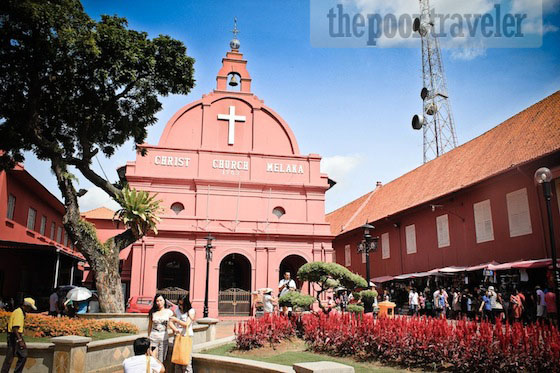 The historic city of Malacca may be in the heart of Peninsular Malaysia but it is only 4-5 hours away from Singapore. This means that if you're visiting Singapore, you may consider paying this magnificent destination a visit, too. Be it a day trip, an overnight stay, or a whole weekend, a stop in Malacca will surely prove to be an enlightening and rewarding experience.
The Poor Traveler had always planned to travel to Malacca but it was not until January of this year when it finally happened. I tried my hardest to squeeze a two-day visit to this city into our 4-day itinerary in Singapore and fortunately for me, my travel companions loved the idea. If you're going to Singapore for 4 days or more, I encourage you to visit Malacca.
Traveling from Singapore to Malacca by Bus
Plenty of bus liners ply the Singapore-Malacca route. Although you may simply walk in, you might want to book in advance just to be on the safe side. Here is the list of bus companies that offer trips to historic Malacca from the futuristic city of Singapore.
StarMart Express Air Asia Liner
S&S International Expres
CitiExchange Express & Services
Delima Express
Konsortium Express
Suasana Edaran Coach Services
Melaka-Singapore Express
Golden Coach Express
They use different bus stops and have different times of departure. Choose the first trip out so you could make the most out of the trip and visit more attractions.
You may also book via third-party websites, which was what we did. We purchased tickets with Easibook.com using a credit card. Be sure to call the bus company after purchasing to double check your reservation and so you would avoid what happened to us (read on to find out what happened).
Please do NOT forget to bring your passport with you. Remember that you will be crossing the Singapore-Malaysia border and you will pass through both Immigration booths within the first 30 minutes of your trip. That also means you shouldn't sleep immediately after boarding.
When you reach the Melaka Sentral (Malacca Central Terminal), you may take a bus to Chinatown, where hostels abound (RM1). You may also take a cab for RM15-20. Note that they don't use meters much (or at all?).
The Poor Traveler's Bus Ride to Malacca
We booked a bus ticket for three with Golden Coach Express via Easibook.com using a credit card. We thought that was it.
On the day of our trip, we were already at the Keypoint Building Bus Stop, where the bus was supposed to pick up passengers going to Malacca. And then a series of unfortunate (but hilarious) events happened.
Our bus was scheduled to leave at 8:45am but we were already there at 7:30am. We waited and waited for the bus but there was no sign of any Golden Coach Express. At around 8:20am, we asked around and found out that the bus was on the other side of the Keypoint Building. We ran to the site and found a bus going to Kuala Lumpur. We asked the driver where the bus to Malacca is parked. He answered with a heartbreaking, "It already left."
Wuuuu. What we gonna dew???
The friendly bus driver suggested that we go inside the Keypoint Building and find the office of Golden Coach Express and maybe they could help. We did just that and we were entertained by two women from the bus company. They confirmed that the bus already left.
"But it's only 8:25am," we said. "That bus is scheduled to leave at 8:45am. We're early."
"The bus left already because we thought we were not waiting for any more passengers," one of the women reasoned.
"Aw. But we booked via Easibook.com," my friend Ces said.
"Really?"
"Yes, we already paid via credit card and we have a ticket."
We showed them our ticket and they confirmed that it was a legitimate transaction. Apparently, our booking was not reflected in their system. The women apologized and said that it wasn't the first time this happened. They were really apologetic but they were really nice. While one women made a few phone calls, the other (the Malaysian girl) was giving us tips. When the other woman put down the phone, she told us that we should just take the bus going to Kuala Lumpur and then transfer to the other bus going to Malacca when we reach the border. We agreed.
While on the way to the Malaysian border, my friends Astrid and Ces and I laughed off the entire thing. We even came up with a Plan B — should we fail to find the Malacca bus, we'd just go to Kuala Lumpur.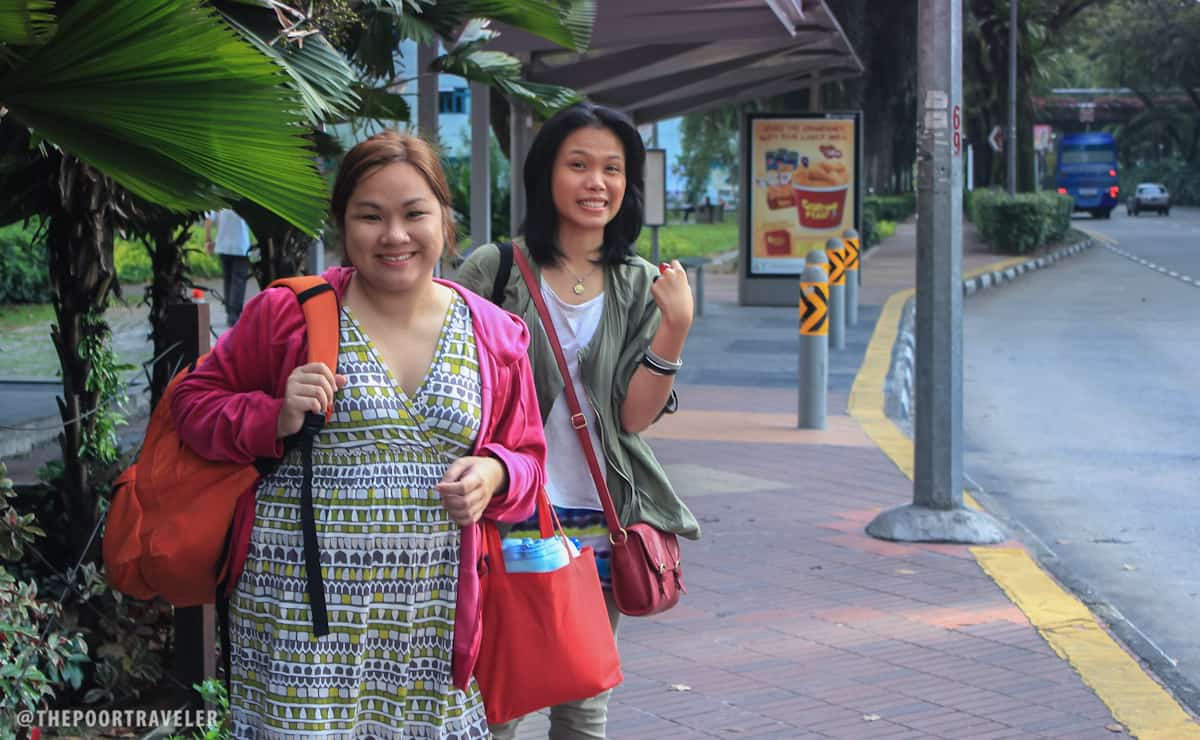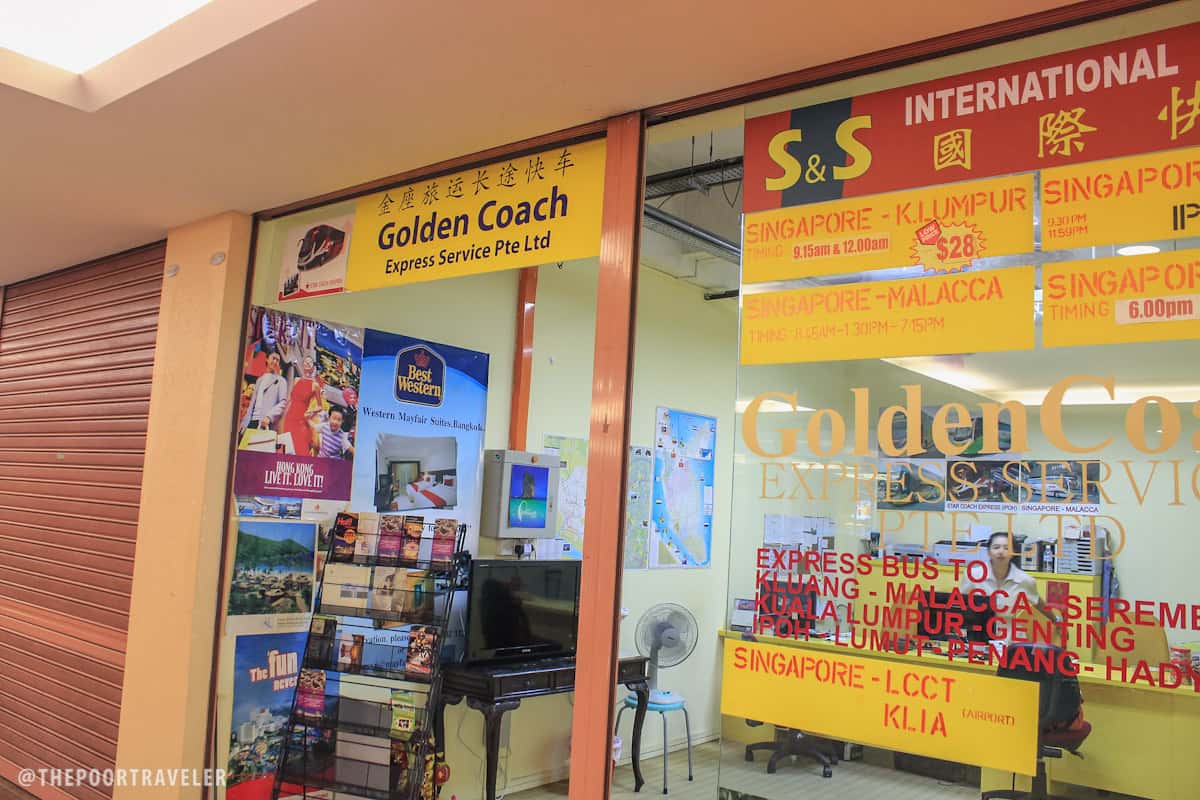 Before we knew it, we were already at the border as announced by the bus driver. We got off and passed through both the Singaporean and Malaysian Immigration. Our problem now was how to find the driver of the other bus, who was told to wait for us at the border. There was no sign or whatever so we began looking for the bus, which we couldn't find either. After several minutes, a man approached Ces and Astrid. He was the driver and he led us to the bus, parked in a far side of the area.
The first thing we noticed was that the other passengers were so mad at us for "returning to the bus late." They thought we were with them when they came here and that it took us forever to get through the Immigration. Apparently, the bus driver did not explain the situation.
We endured the entire five-hour trip with other passengers bitching about it. It was really uncomfortable. We couldn't blame the other passengers. It was not their fault. But it was not ours, either.
All is well as soon as we reached Melaka Sentral, though. Whenever my friends and I talked in Tagalog, someone always asked us "Tagalog? Tagalog?" Turned out that there were many Filipinos working in Malacca but most of them are from Mindanao (Zamboanga and Sulu) according to one guy who worked at the terminal that we met. He said they usually asked whether someone spoke Tagalog or Cebuano when they know that person is Filipino. He's from Sulu and he's such a sweet guy.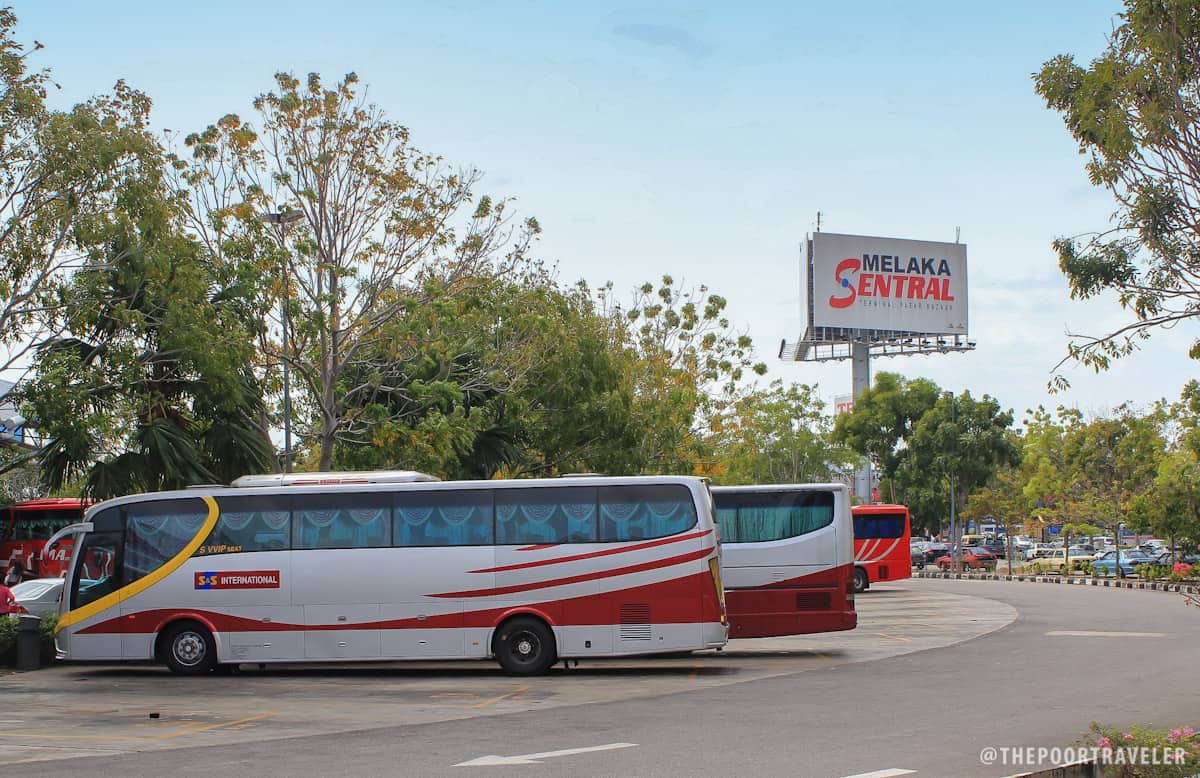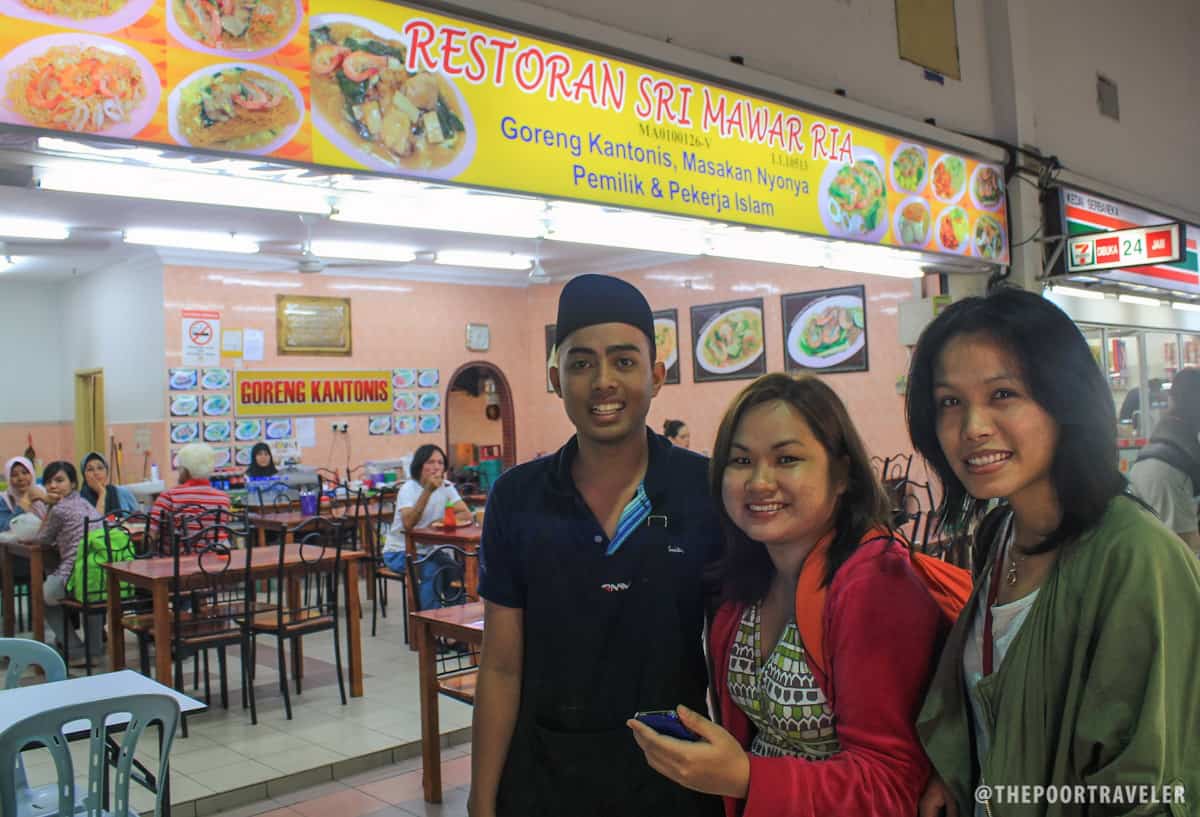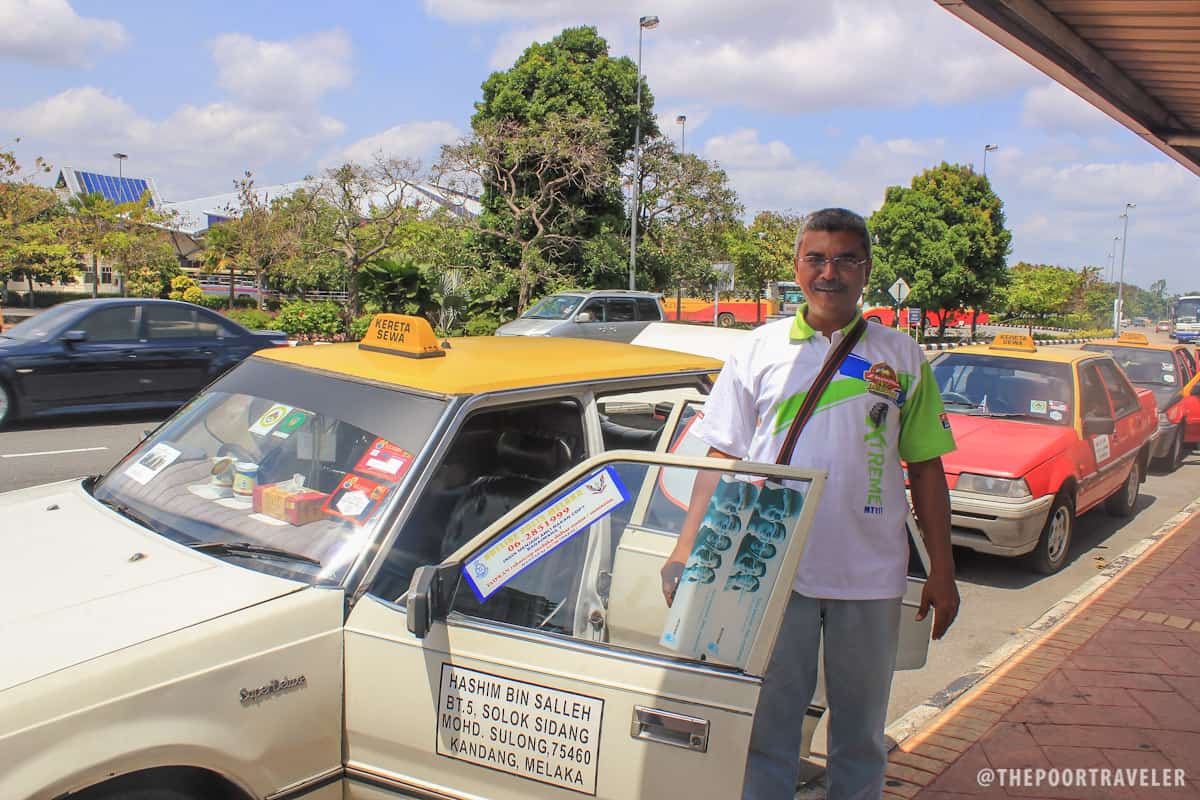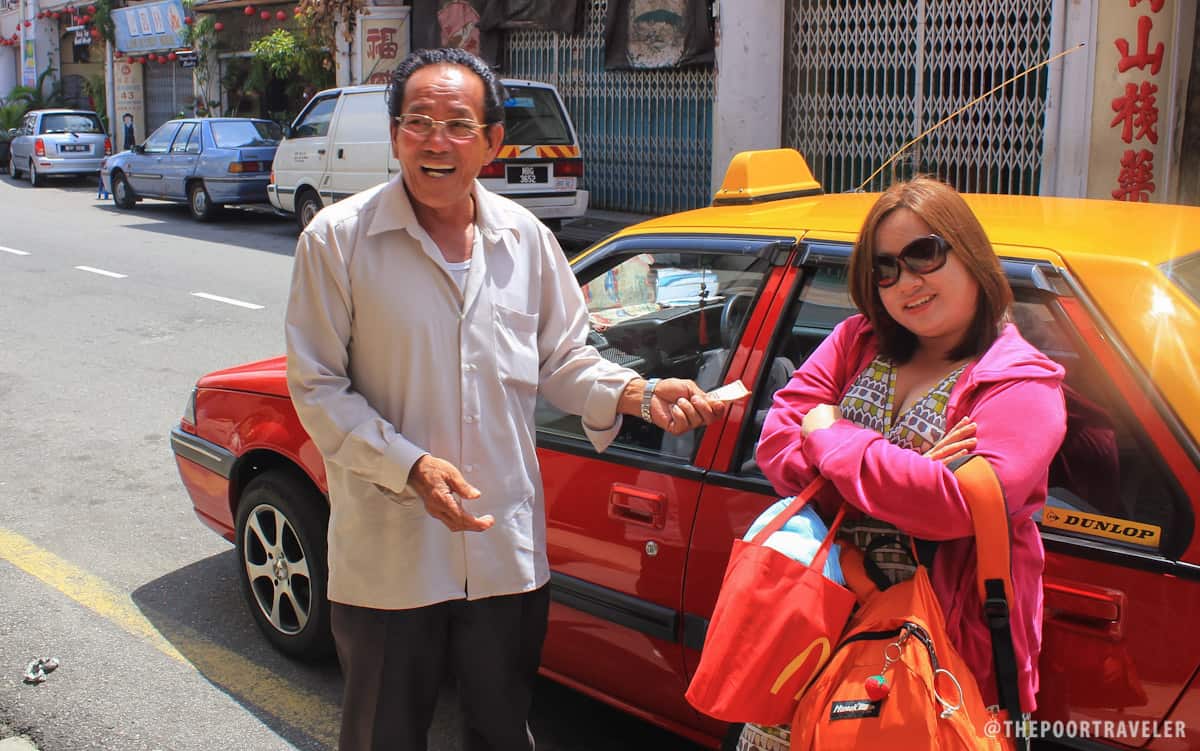 Malacca locals are very friendly, too. The taxi drivers we talked to while trying to find the buses to Chinatown were very welcoming, throwing jokes here and there to make us feel at home. They also shared tips and stories about their Filipino friends.