Aside from being a popular tourist destination, Singapore is also a favorite stopover for those who seek to explore other places in the region. One of the most usual routes is Singapore – Kuala Lumpur (Malaysia).
Singapore and Kuala Lumpur are over 350 kilometers apart, which is a considerable distance. Yet, many backpackers do this route and skip many destinations in between because of the plenty of available direct transportation options.
The truth is, the plane is the quickest and easiest way to travel between these two great cities. It will only take about an hour from Changi Airport to Kuala Lumpur International Airport. This can also be an expensive option if you cannot score a cheaper airfare. If you are pressed for time and on a budget, you may check the budget carriers for promo/cheap fares.
But for those who have the luxury of time, traveling by land is something to consider. It takes around 6 hours. Here's how to get from Singapore to Kuala Lumpur by bus and by train.
WHAT'S COVERED IN THIS GUIDE?
BY BUS
1. Purchase your ticket.
You can either buy from your chosen bus company ticketing office or book online through their website.
You can also book via 12go here: SINGAPORE-KUALA LUMPUR BUS!
The fare is between SGD 28 and SGD 80, depending on the bus company and class. There are regular and luxury buses.
When you book online, take a screenshot or print the confirmation.
Below are some of the bus companies plying the Singapore – Kuala Lumpur route:
KKKL Express Singapore
Konsortium
Starmart Express
Qistna Express
Golden Coach Express
Yakin Pacific Express
Seasons
Aeroline
Transtar
Nice
Grassland Singapore
Lapan Lapan Travel
Eltabina
The One Travel & Tours
Five Star Express
Sri Maju Group
Odyssey
Causeway Link Express
---
2. Go to the designated pick up point.
The pickup point varies depending on the bus company. Booking companies will inform you the bus stop where you can catch the bus. But the usual bus stop/pick up point is one of the following:
Queen Street
Golden Mile Tower
China Town
Park Royal Hotel
Concorde Hotel (Orchard Road)
Bugis MRT Exit D
Kovan Hub 206
Boon Lay
Big Box
Tampines
Reminder! Be there at least thirty minutes before the scheduled departure time so you have time to fix things in case something untoward happens. In our case, although it's for another route, when we booked with Easybook, our names were not included in the driver's copy of the passenger list, so the bus left without us, even if we were actually early.
---
3. Go through Immigration check at the border.
Less than 30 minutes into your journey, you will reach the Singapore-Malaysia border. Do NOT forget to bring your passport with you and have it ready. That also means you shouldn't sleep immediately after boarding.
When you reach the Immigration checkpoint, you need to get off the bus and go through the immigration process. Take all your belongings with you. Remember how the bus and the driver look. Take note of the plate number so you can easily find it on the other side later.
From Woodlands Checkpoint (Singapore), get on the bus to Johor Customs (Malaysia).
You will have to get off the bus again to get your passport stamped.
Find your bus and wait for the other passengers to be cleared.
The process can take about an hour but it depends on the volume of passengers. But try to be as quick as you can to avoid inconveniencing other passengers who might be waiting.
---
4. Get off at your designated stop.
KL Sentral, Kuala Lumpur's Central Station, is the most usual final stop of these buses, but not always. Some terminate at TBS Kuala Lumpur (Terminal Bersepadu Selatan) or other stops. Research the stop closest to your hotel.
From here, you can make your way to your hotel. The taxi is the most convenient choice. You'll find lots of them waiting outside KL Sentral.
---
By Train
Taking the train takes the longest time and involves multiple transfers.
Purchase a train ticket. You can book in advance at the KTMB website.
Make your way to WOODLANDS TRAIN CHECKPOINT. Note that this is different from MRT Woodlands Station, which is located a bit far from the Woodlands Train Checkpoint. If you didn't purchase a ticket in advance, you'll find the ticketing office in the ground floor.
Go through Immigration and customs checks. Take all your belongings with you.
Take the KTM train (Tebrau Shuttle train) to JB (Johor Baru) Sentral Station. The fare is S$5 and travel time takes about five minutes.
From JB Sentral Station, take the train to Gemas Station. There are three trains that can take you to Gemas, but only the morning train will allow you to reach Kuala Lumpur within the same day because there is only one train that runs from Gemas directly to KL Sentral. That morning train is set to arrive in Gemas in the afternoon, just in time to catch the only train to KL Sentral. Travel time from JB Sentral to Gemas is almost 5 hours. Fare: MYR 21.
At Gemas, transfer to another train bound for KL Sentral. Travel time: about 2.5 hours. Fare: MYR 31.
At KL Sentral, make your way to your hotel. You can access the metro and the cabs from here.
We can't indicate in this post the specific departure and arrival times of these trains because they keep on changing. But you can check the updated schedule on this site: KTMB TRAIN TIMETABLES.
---
WHERE TO STAY IN KUALA LUMPUR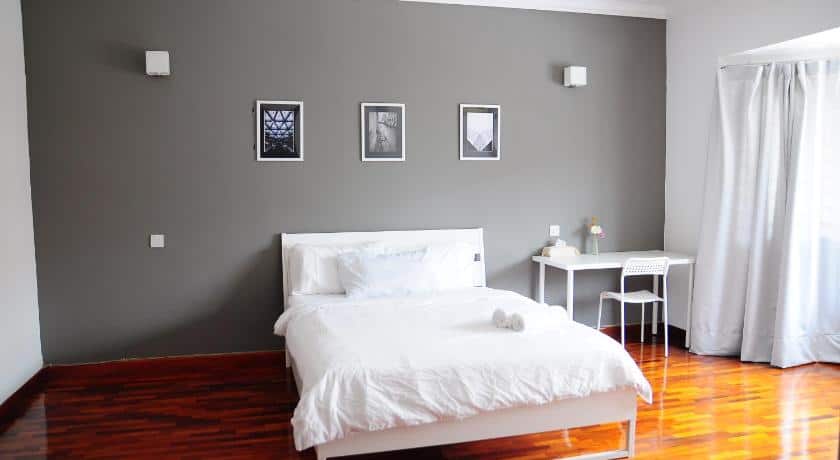 ---
2️⃣0️⃣1️⃣9️⃣ • 6️⃣ • 1️⃣6️⃣