The Kuala Lumpur Tower, or Menara Kuala Lumpur, has become one of the most iconic landmarks in Malaysia. Completed in 1995, the tower is 421 meters (1,381 feet) tall, making it one of the tallest free standing towers in the world.
The KL Tower, as it is more popularly called, was built to improve the quality of telecommunications and broadcast in the city. The Tower also serves as the Islamic falak observatory, enabling observation of the crescent moon, which marks the Ramadan and other important events.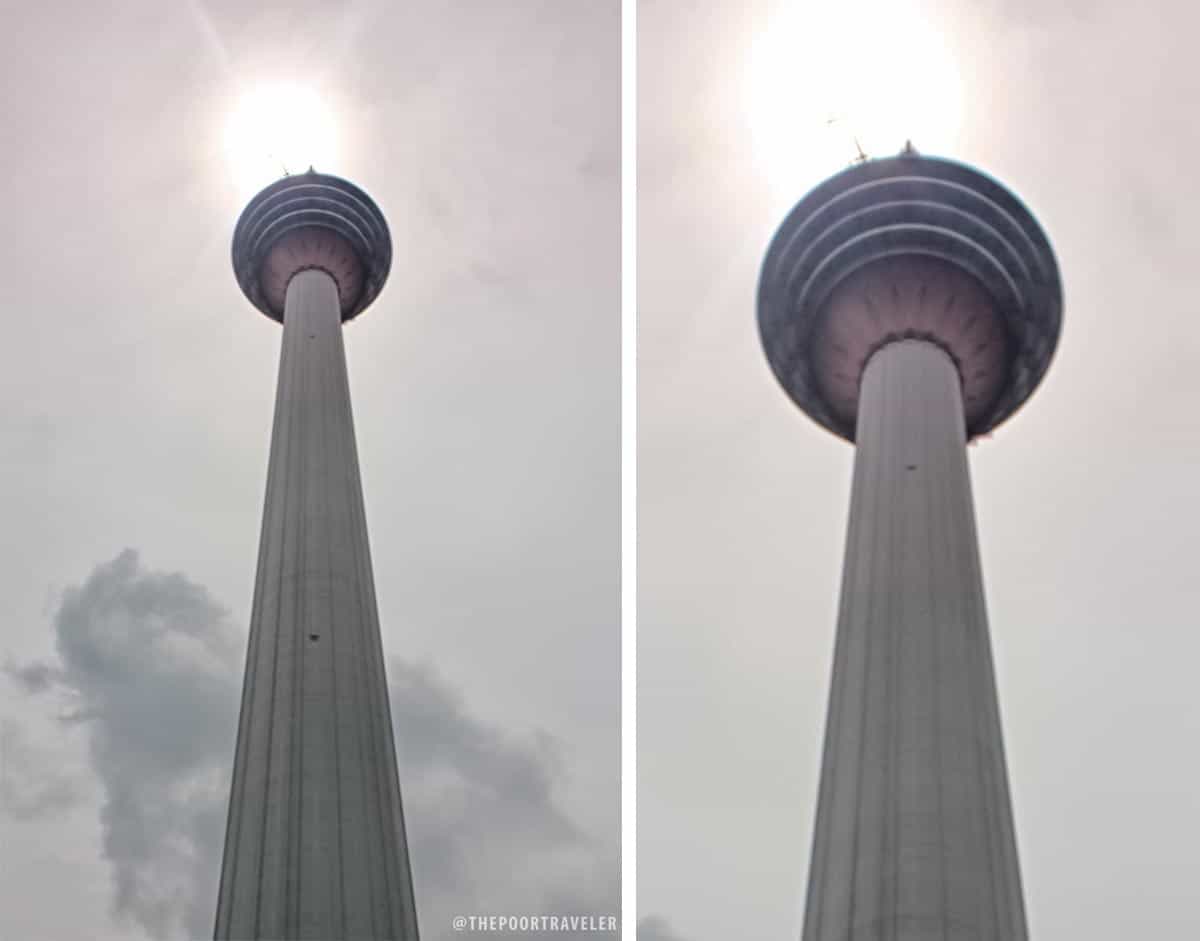 WHAT'S COVERED IN THIS GUIDE?
KL Tower Observation Deck
But the tower is also home to many attractions including an Observation Deck which gives tourists a 360-degree view of Kuala Lumpur from 276 meters above the ground.
When we arrived at the site, we went straight to the elevators, which take visitors to the Observation deck. There was a long queue but it was moving pretty quickly. When it was finally our turn, we hopped into one of the elevators.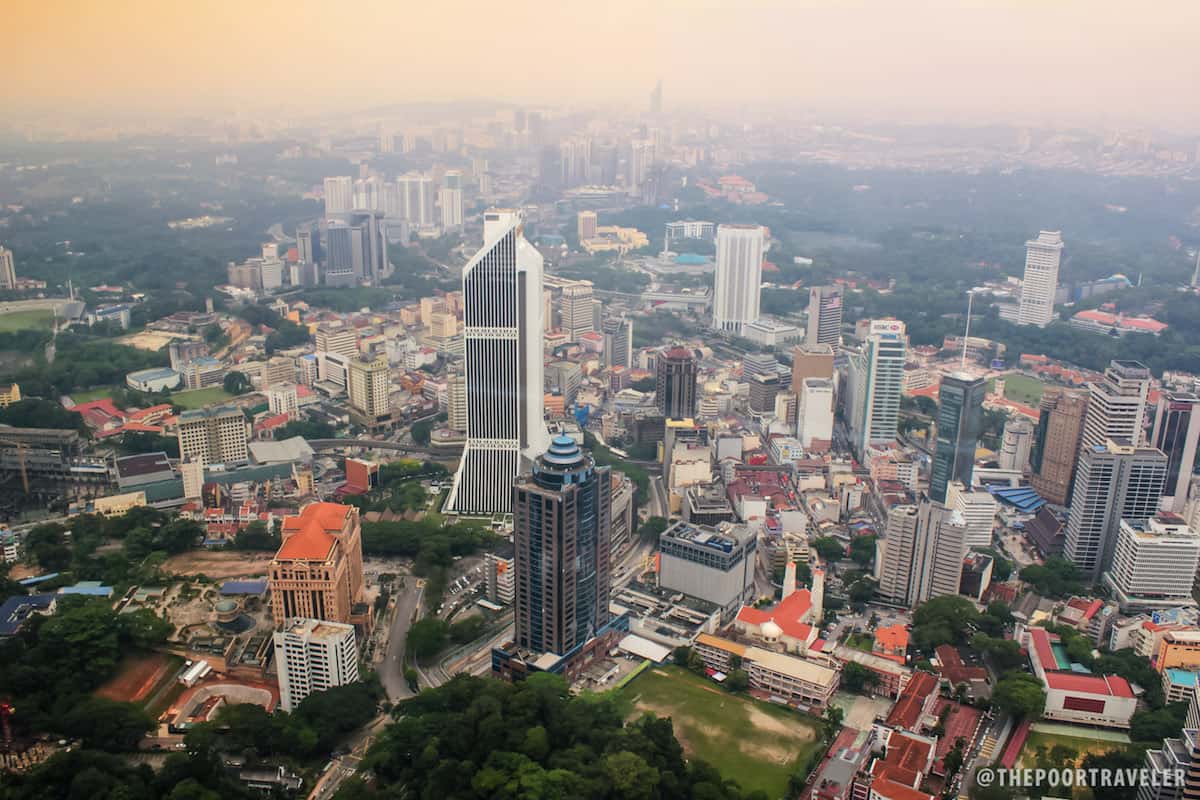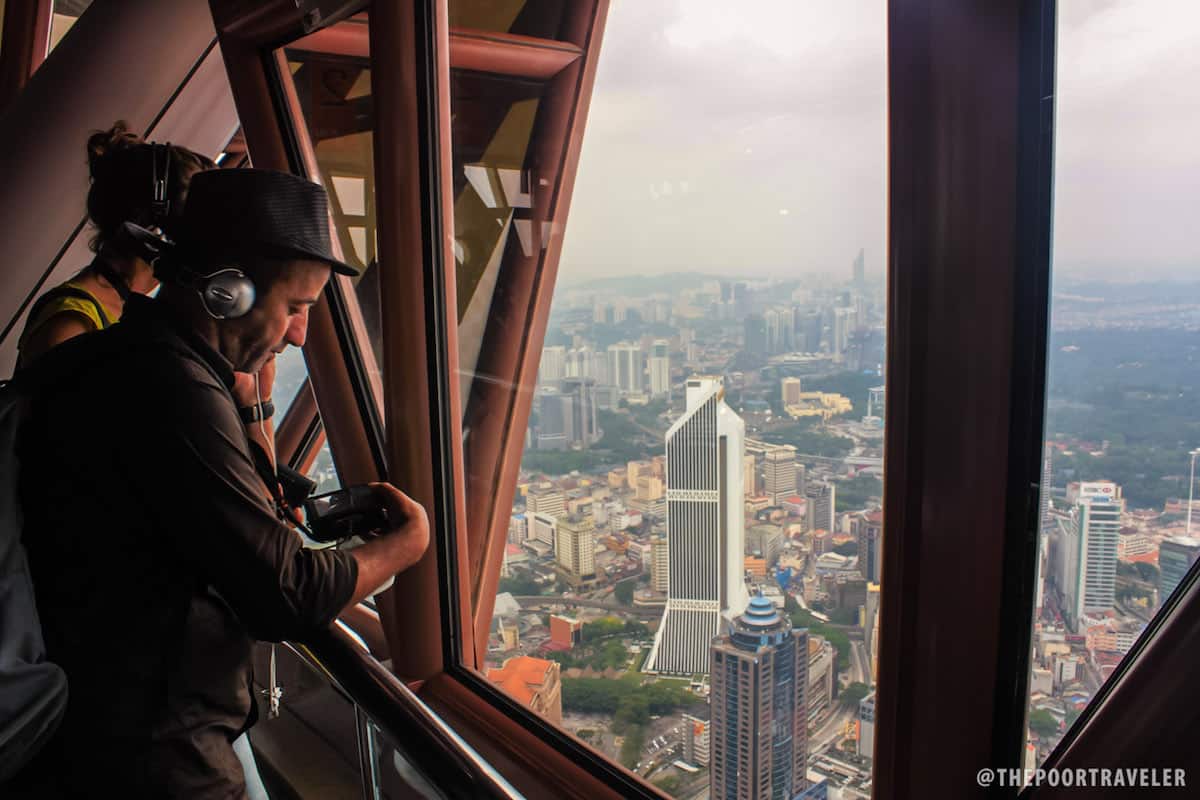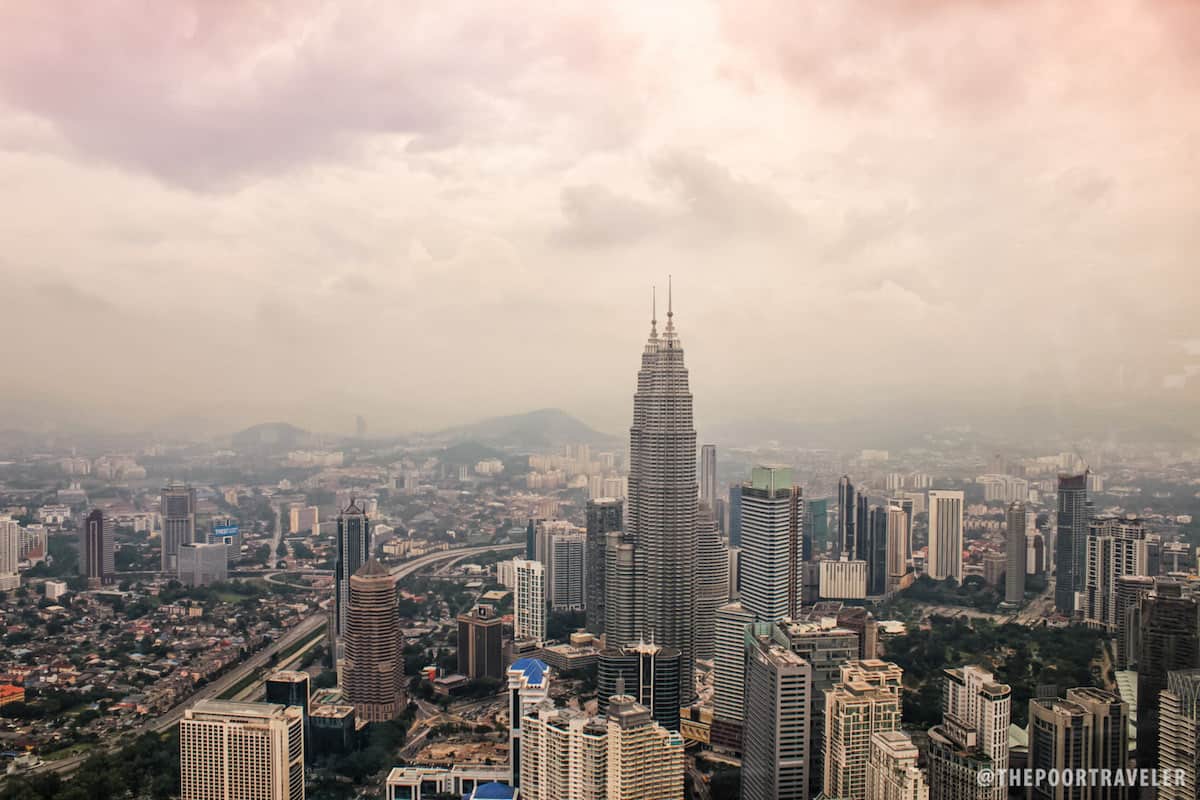 Upon emerging from the elevators, we were handed a pair of headphones and an electronic device that displays information about what we could see from the deck. There were also several telescopes that tourists could use, allowing a closer look at the structures surrounding the tower. There were so many tourists in the area but there was space to move around freely. Of course, the buildings that I immediately wanted to spot were the Petronas Twin Towers.
Aside from the observation deck, the tower also houses a revolving restaurant among others.
1 Malaysia Cultural Village
After leaving the main tower, we crossed a short bridge and entered what looked like another world. Lying at the KL Tower Terrace, the 1 Malaysia Cultural Village is a stark contrast to the modern KL Tower. It features unique replicas of kampung houses (traditional Malaysian houses), allowing tourists to have a glimpse of Malaysia's traditional ways. Our Guide told us that cultural performances are also staged here.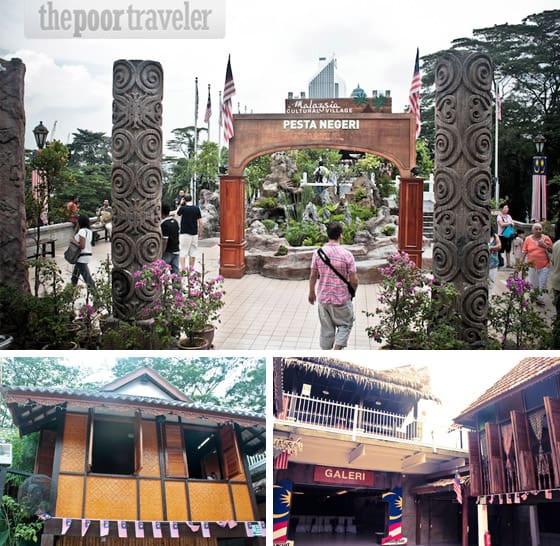 Bukit Nanas Forest Reserve
Bukit Nanas is the only remaining tropical rainforest in Kuala Lumpur and is one of the oldest forest reserves in Malaysia. Covering an area of 11 hectares, this thick forest is home to several species of animals such as squirrels, monkeys and monitor lizards. The entrance to Bukit Nanas Forest Park is just within the vicinity of the KL Tower. Jungle trails and a forestry museum await visitors who wish to bond with nature at the heart of the city of Kuala Lumpur.
Unfortunately, we weren't able to experience Bukit Nanas due to time constraints.
---
Top Budget Hotels and Hostels in Kuala Lumpur
As rated by Agoda customers.
Posted: 2011 • 10 • 8