Our tour bus stopped in front of what looks like a cricket field. "We gonna play?" I mumbled. The green field lie in front of Tudor-style buildings that somehow reminded me of Old England.
Malaysia was under British rule before. It was only when I caught a glimpse of the flag pole in the southern end of the field that I realized that we were at the Dataran Merdeka (or Independence Square).
That flag pole is said to be one of the tallest in the world, standing at 95 meters. On this flag pole, the Union Jack (flag of the United Kingdom) was lowered and the Malaysian flag was raised for the first time. It was the midnight of August 31, 1957. That explains the countless Malaysian flags displayed in the vicinity. It was August when we visited Kuala Lumpur.
Today, the Merdeka Square is the venue for the Merdeka Parade or the National Day Parade.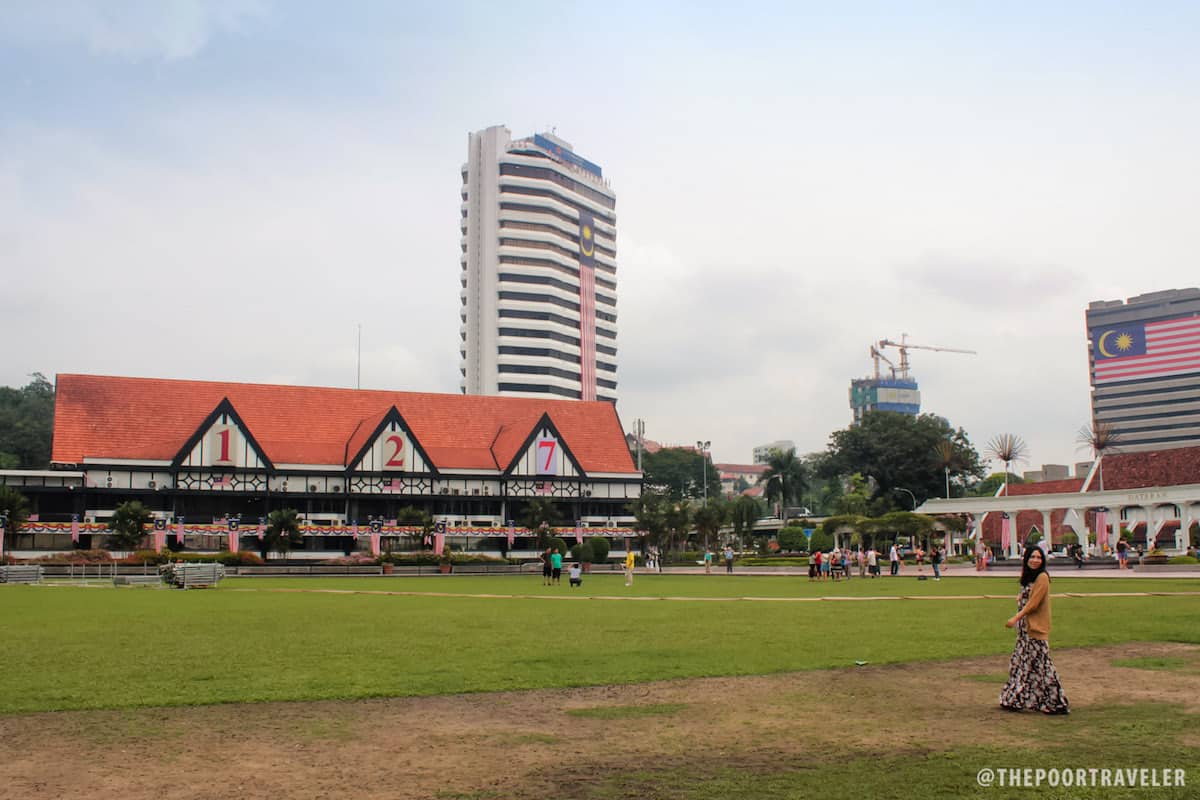 The Merdeka Square is surrounded by several historical buildings. Right across the street is the Sultan Abdul Samad Building, which boasts of magnificent architecture that is so different from the very English buildings of Royal Selangor Club. The Sultan Abdul Samad Building was designed by A. C. Norman, inspired Indian Moghul architecture he saw in some of his travels. The construction of the building was finished in 1897. Since then, it has housed many government offices including the Selangor State Secretariat and the Supreme Court. Today, it is home to the Ministry of Information, Communications and Culture.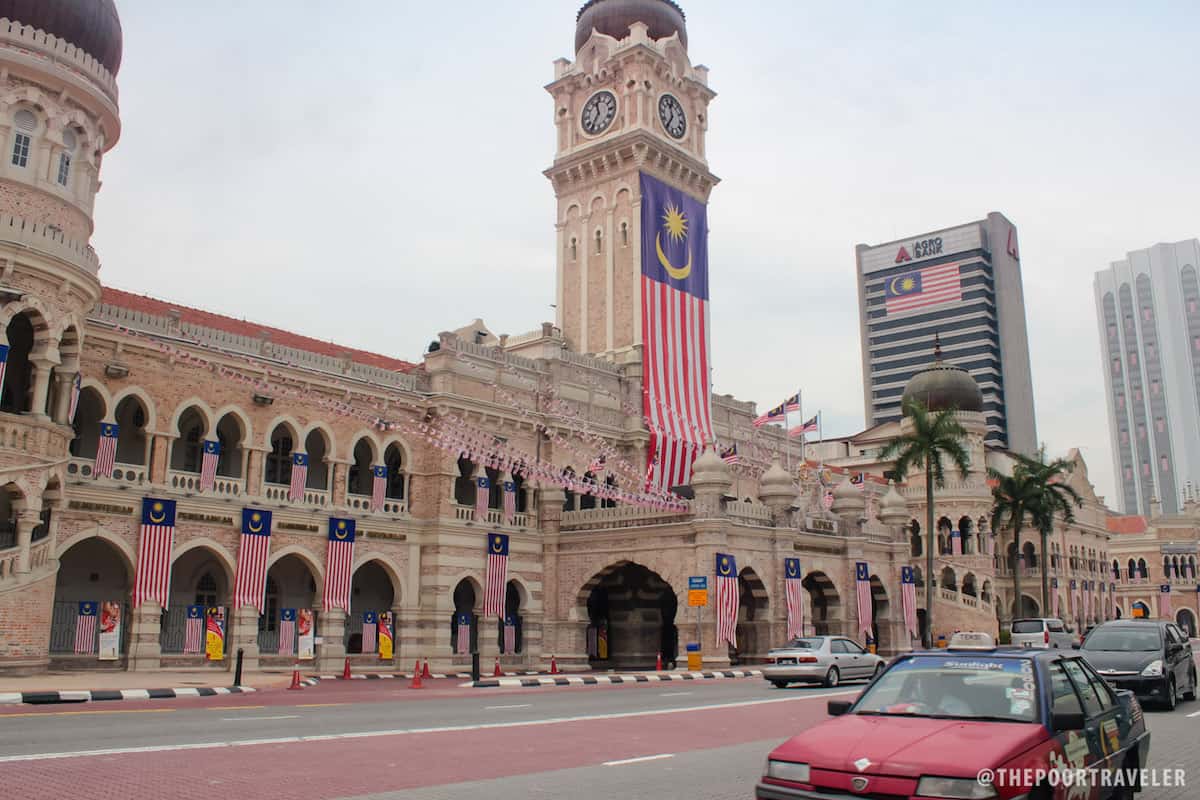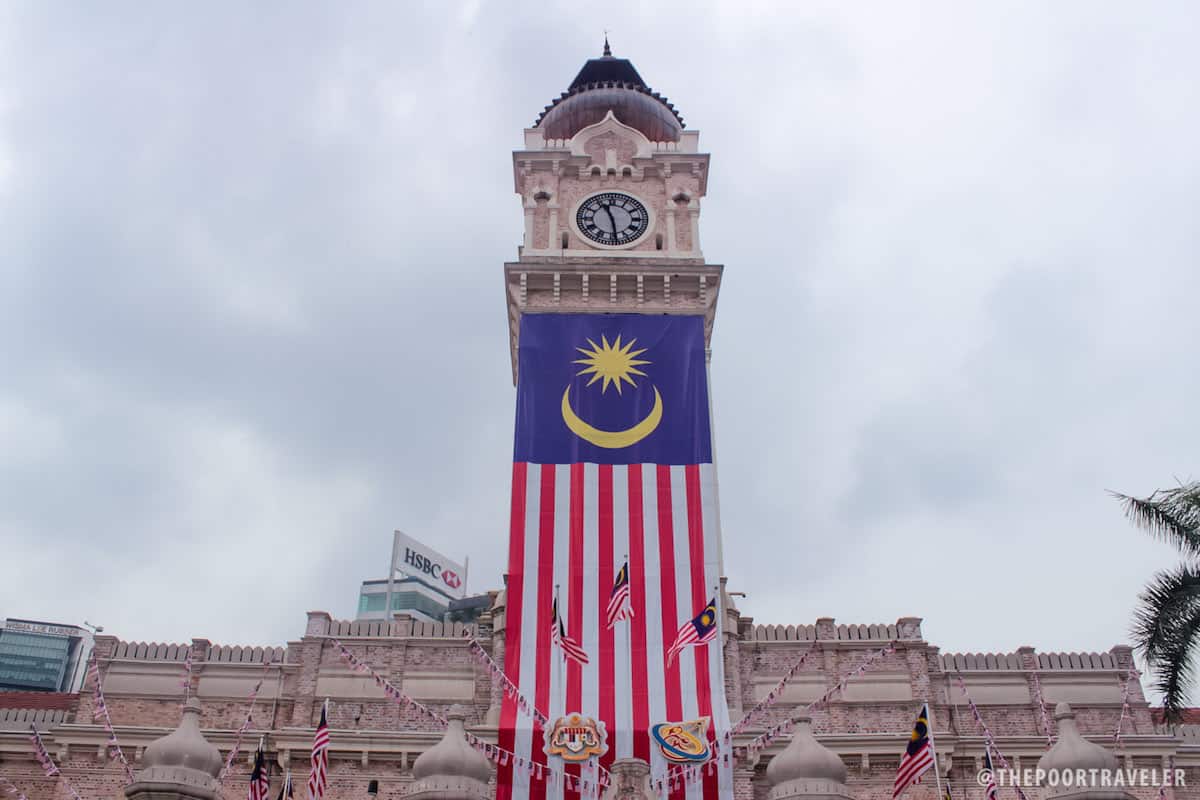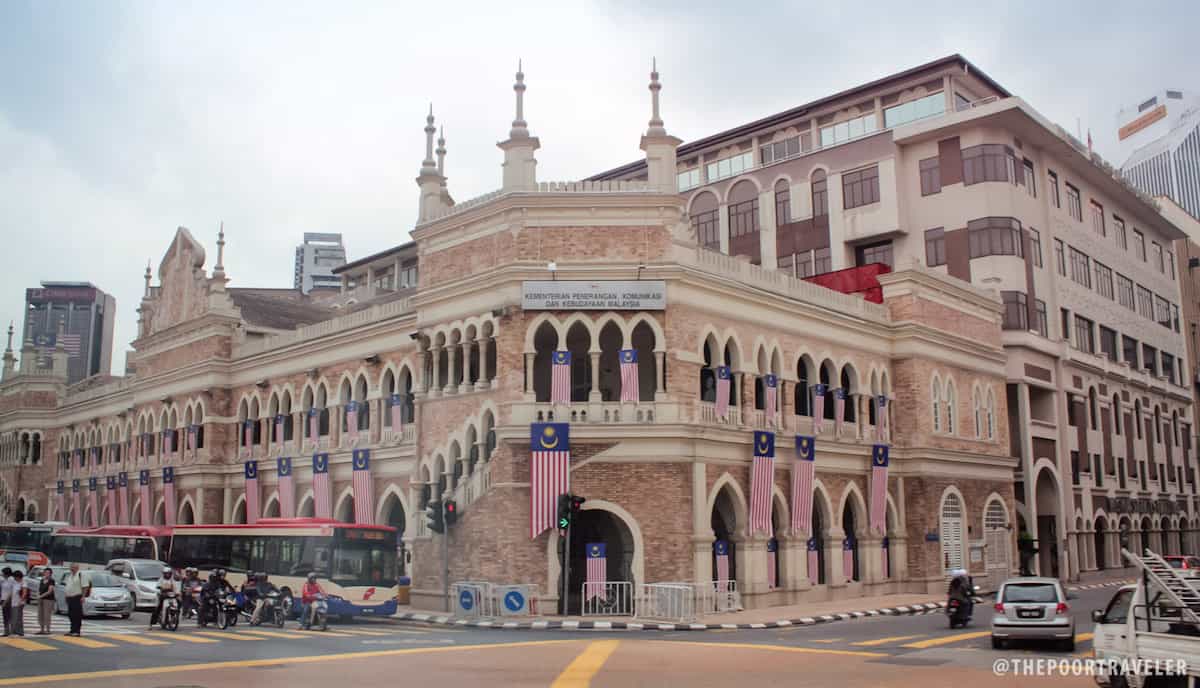 Aside from the Royal Selangor Club buildings and the Sultan Abdul Samad Building, other structures around the Independence Square include the National History Museum (used to be the Chartered Bank Building), St. Mary's Anglican Cathedral, the Memorial Library, the Sanitary Board fountain, and the Dayabumi Complex.
We didn't stay that long at the Merdeka Square. After only a few minutes of sightseeing and taking photos, our Guide signaled that we should return to the bus and proceed to the next stop.
---
WHAT'S COVERED IN THIS GUIDE?
Top Budget Hotels and Hostels in Kuala Lumpur
As rated by Agoda customers.
Posted: 2011 • 10 • 7