Earlier that day, when our Tour Guide announced that we had entered the city of Kuala Lumpur, I quickly moved to a window seat and started searching the skies for an imposing structure — the Petronas Towers. When I looked at our itinerary before this trip, I was familiar with these twin towers only. Prior to this trip, I had not heard of the Thean Hou Temple or the Merdeka Square. The Petronas Towers, I have to admit, were the only man-made structure in Malaysia that I was familiar with. That's why I was really excited when it was finally time to visit this iconic landmark.
Also known as Menara Berkembar Petronas in local language, the Petronas Twin Towers held the record as the world's tallest buildings from 1998 to 2004. The twins lost the title to Taipei 101 in Taiwan but they remain the tallest twin buildings, according to the Council on Tall Buildings and Urban Habitat (CTBUH) official rankings.
The towers were designed by Cesar Pelli, an Argentine architect; Deejay Cerico, a Filipino-Malaysian engineer; and Dominic Saibo, another Filipino designer. The seven-year construction of these twin giants wrapped up in 1998.
When we hopped out of our tour bus, we were led to the lobby of the towers. Briefly, we gathered and listened to some last minute reminders by our Guide. We agreed to spend the next two hours within the complex and return to the lobby after. Since it was almost noon, we headed straight to a food court at Suria KLCC.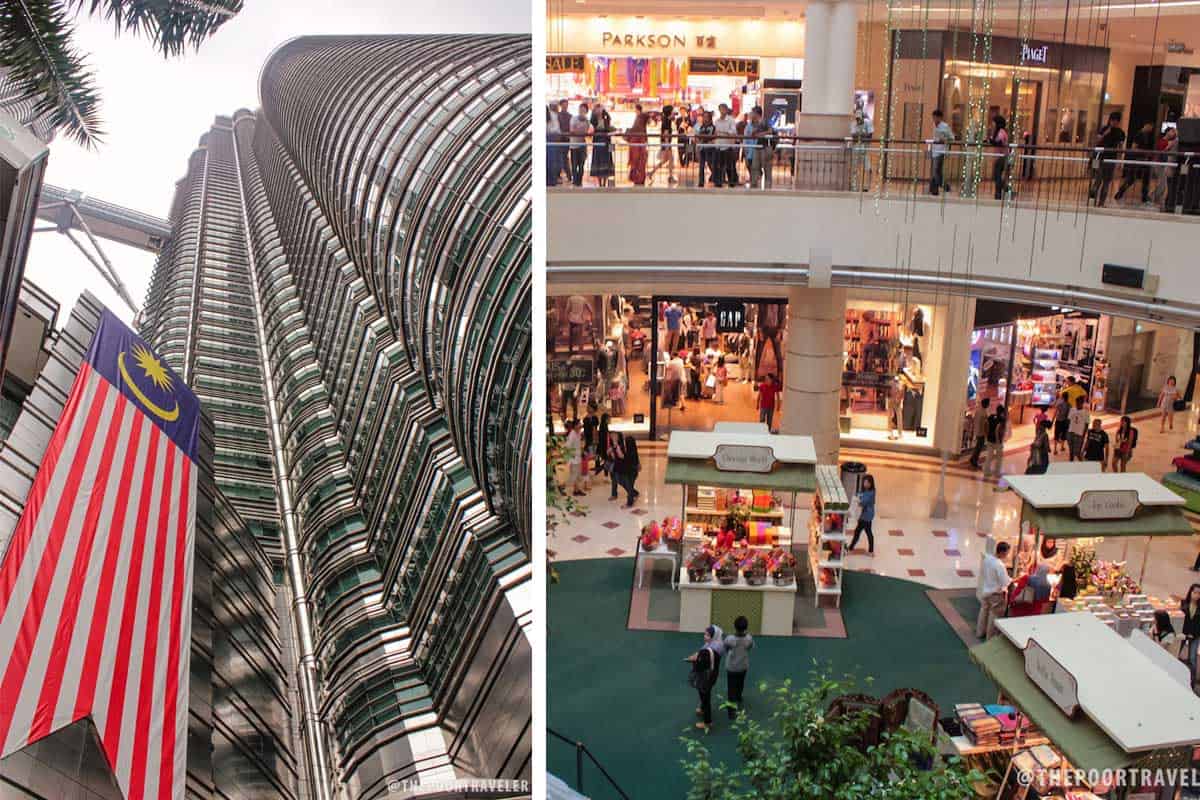 Widely regarded as the country's premier shopping destination, Suria KLCC is located at the base of the Petronas Towers, occupying 6 levels. The shopping center formally opened on August 31, 1999.
Upon setting foot on the place, I was reminded of Glorietta and Trinoma. I don't know why but it had that "Ayala Mall" atmosphere. From where we stood, we could see several delightful stores including Books Kinokuniya. There are a number of gadget stores, department stores, fashion boutiques, and restaurants. There was also a supermarket and a cinema complex.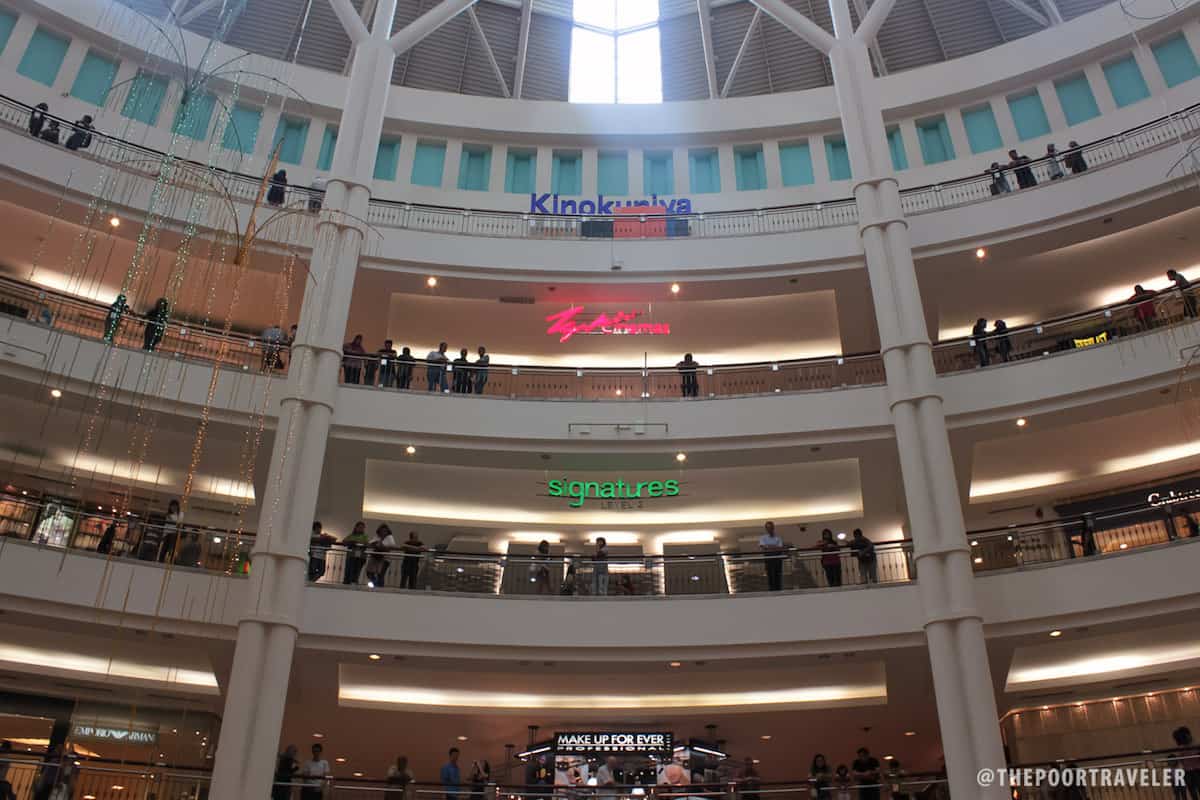 We were told that there's a park at the base of the tower with walking and jogging trails, playgrounds, and pools. Unfortunately, our very limited time did not permit us to explore or even see it.
When we returned to the lobby, we were also told by our Guide that next time we come to Kuala Lumpur, we should try the SkyBridge between the two buildings on the 41st-42nd levels. Yes, maybe next time.
---
WHAT'S COVERED IN THIS GUIDE?
Top Budget Hotels and Hostels in Kuala Lumpur
As rated by Agoda customers.
Posted: 2011 • 10 • 9