"Destination?" The driver said as I hopped into his taxi. It was too early to check in at my hotel, and I did not know any other place in Cebu at the time except…
"Magellan's Cross," I replied, half in delight and half in utter hope that it was not that far from the airport. Call it reflex, but you can also say it was the only place in Cebu that I was familiar with at that moment.
Since childhood, there had been this need to be up close and personal with this legendary landmark. I guess it was one of those things Grade School forced me to love, along with the Banaue Rice Terraces and the Chocolate Hills. Not that I'm complaining; they're worth loving.
Magellan's Cross is probably the most important and the most famous historical landmark in Cebu City. On April 14, 1521, it was erected by Ferdinand Magellan, a Portuguese explorer who arrived in the Philippines as part of a Spanish exploration, at the site where 800 Cebuanos including Rajah Humabon were baptised. This also marked the first Catholic mass in the country. The original cross slowly deteriorated over time but people were able to save little pieces of it. Another cross, made of tindalo wood, was set up on the site in 1854.
Today, a pavilion is home to the cross. The shelter's ceiling is actually a mural depicting the first mass in the Philippines.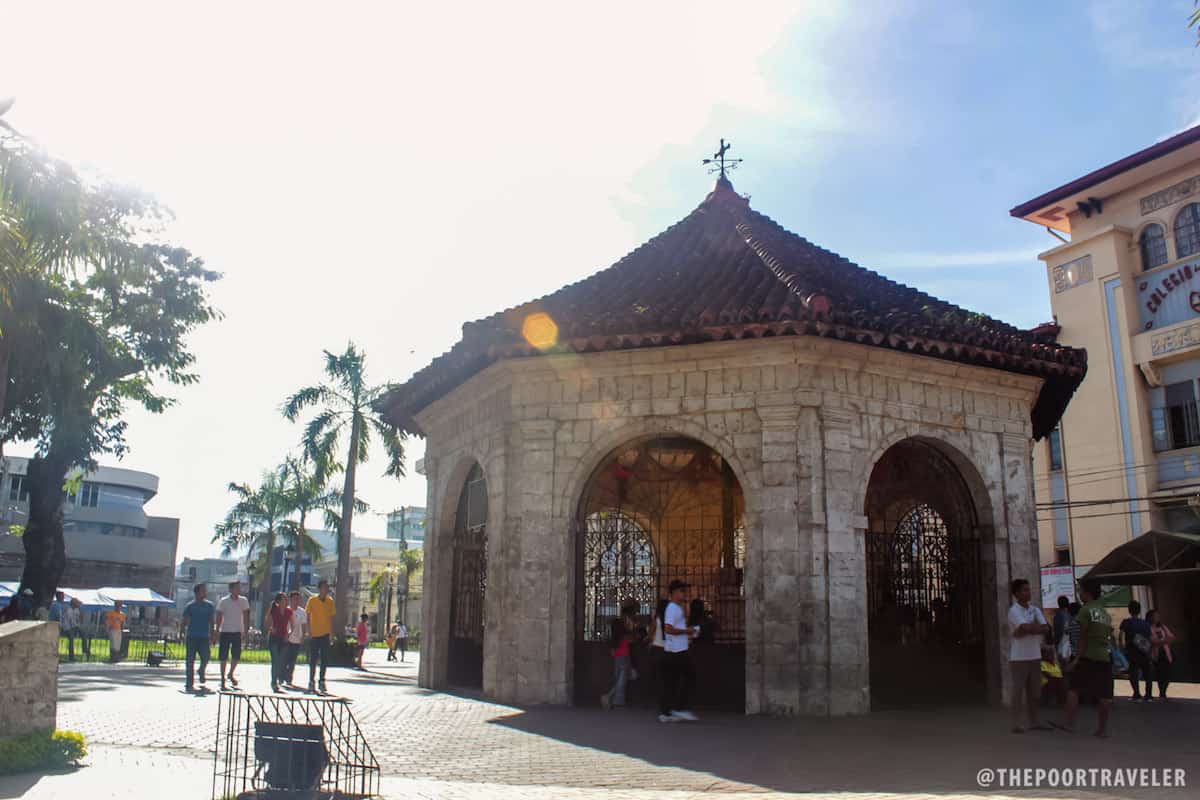 So there was I, standing in front of the Magellan's Cross. With me were women selling candles. Of course the first thing I did was take an awful lot of pictures to prove to my Grade School classmates that I have actually seen the Cross. (Haha!) I was approached by a woman who was persistently selling me her candles. She said they would come with prayers. At first I didn't understand what she meant, but eventually  I realized that she would dance in front of the cross and pray for whoever I wanted her to pray for.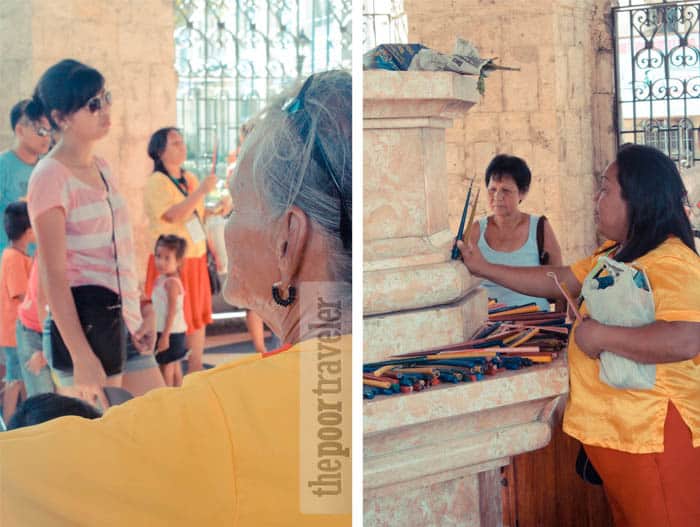 "Sorry ma'am but I'm not Catholic," I said to the candle woman. But she won't leave. Honestly, I was just there for history and my dream to see the Cross. And since I was also curious about the dancing (I really wanted to see it), I gave in. The woman took the name of the person I wanted her to pray for along with my 50-peso bill, and she moved gracefully with her eyes glued to the cross.
Written on: 2010•8•9