Frankly, our Tacloban-Marabut trip is probably the most unfortunate of all of my trips. It wasn't because of the place — Tacloban and Palo, Leyte and Marabut, Samar are awesomely beautiful places. It was the rain. Although from the very beginning we knew it would be a "wet" trip because the weather forecast said so, we still, somehow, hoped for a bluer, brighter, better skies that day.
WHAT'S COVERED IN THIS GUIDE?
Creating a 3D/2N Tacloban Itinerary
It started with Cebu Pacific's PISO fare. We booked it for an extremely low price at the time when fuel surcharges were not sky high. Almost a year later, as the travel dates drew nearer, we started working on our itinerary.
Initially we wanted to go to Cuatro Islas in Inopacan, Leyte. Unfortunately, that month saw heavy rains pour on the islands of Leyte and Samar that even caused floods and landslides. Because Inopacan is HOURS from Tacloban City and we were afraid it would be difficult to travel long distances because of the rain, we decided to drop the plan and look for another destination near the Leyte capital. Our eyes gazed upon the other side of San Juanico Bridge and seriously considered spending much of our time in Samar, instead. It wasn't long until we created an itinerary.
Since we would have 3 days to explore the region:
Day 1 — Marabut, Samar
Day 2 — Sohoton Natural Bridge Natural Park in Basey, Samar
Day 3 — Tacloban City Tour
To view the details of our itinerary, check out this post: Preparing a Tacloban Itinerary
Day 1 – Marabut Extreme Adventure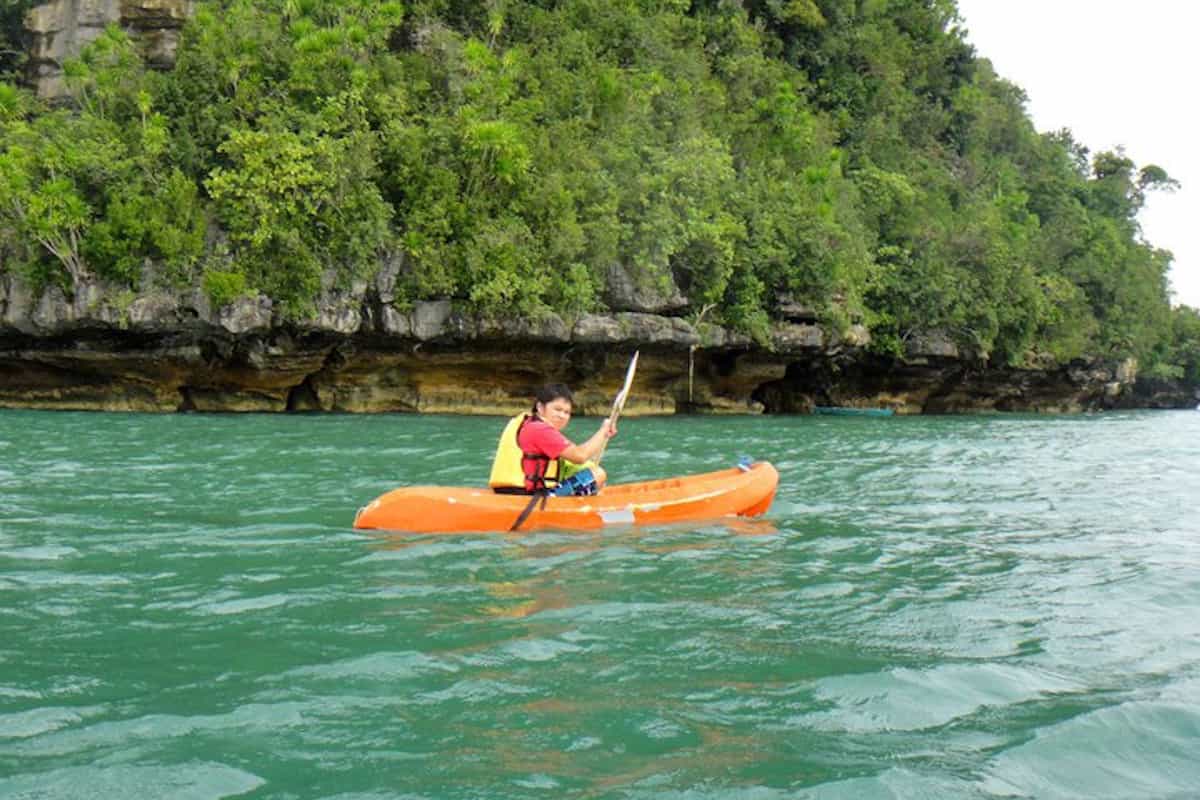 Our Cebu Pacific Air plane landed at Tacloban airport at around 5:30am, still dark. We took a jeepney (which broke down along the way, hehe) to the New Tacloban Bus Terminal and got on a bus to Marabut. After an hour, we got off and started a 10-minute walk to the resort from the highway.
The resort looked deserted, although well-maintained. Apparently, we were the only guests that day. After checking in, we had lunch, swam, bask in the sun and kayaked for the first time. Click on the link below for a detailed chronicle of our Day 1.
Day 2 – Caluwayan Palm Island Beach Resort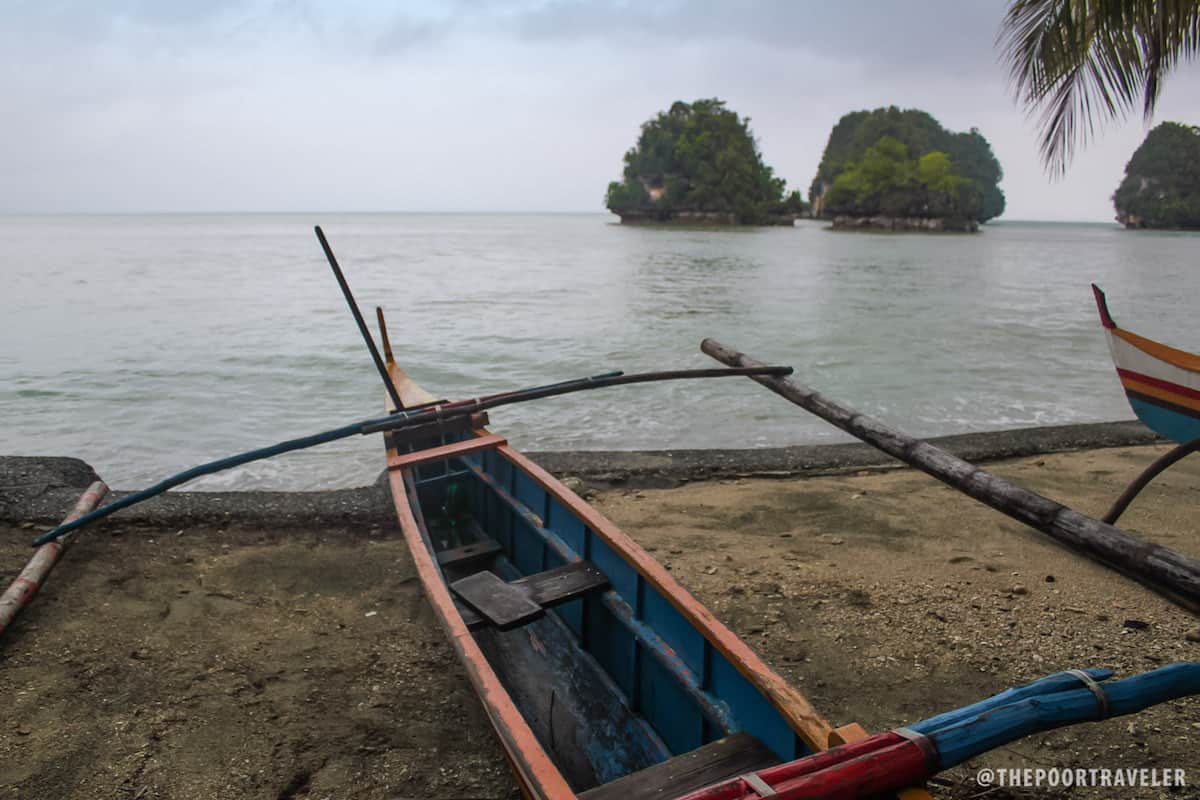 We were supposed to be boating to the Sohoton Natural Bridge National Park in neighboring Basey, Samar on the second day. But the river current was too strong, said the Basey Tourism Office representative whom we called that morning. It sucked but we were left with no choice but to cancel that part of our itinerary. We ended up spending the entire day at a nearby resort called Caluwayan Palm Island Beach Resort.
Caluwayan Beach Resort is gorgeous. Their restaurant serves good food. They have a pool. And a few yards away from the shore are rock islets. You can even just walk to these mini-islands when low-tide. We booked an open cottage for the night. No real walls, just white cloth surrounding the cottage. No private restroom but there's a neat restroom on the other side of the resort.
Read more about our Caluwayan experience here:
Day 3 – Tacloban City Tour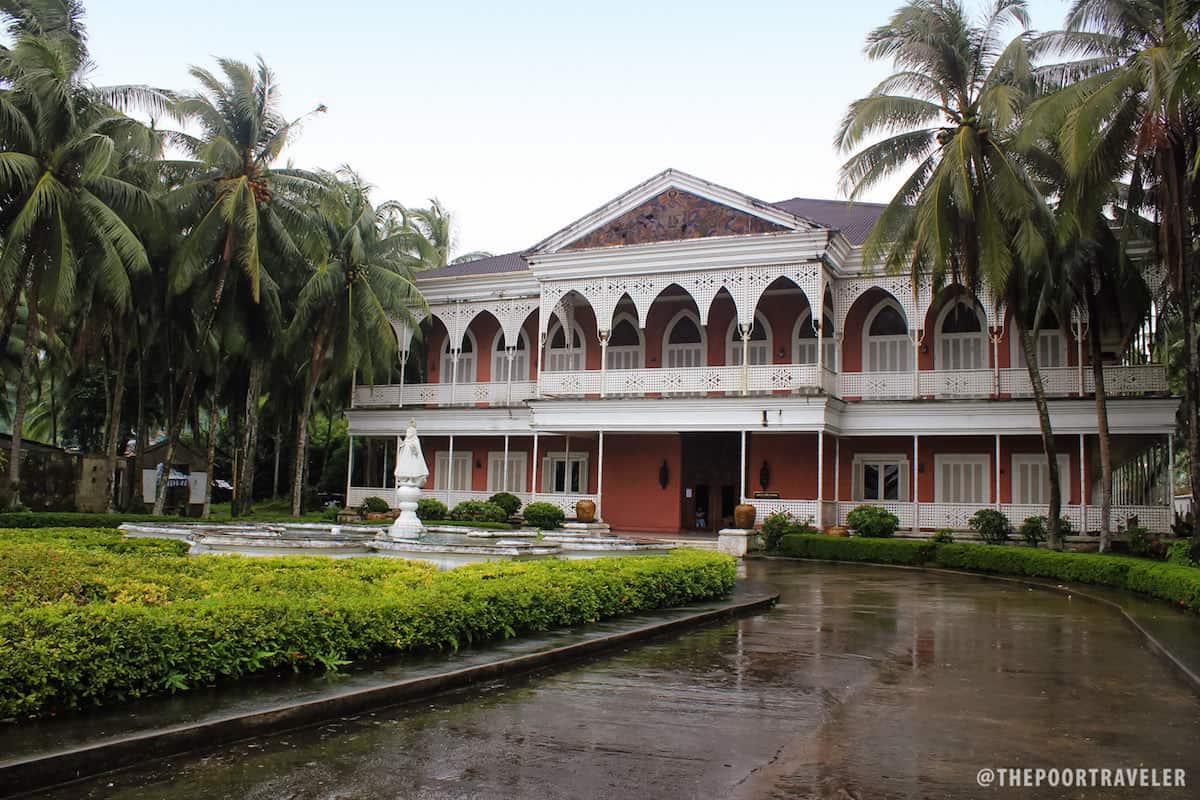 The rain ruined our city tour. It just wouldn't stop! We weren't even able to take a photo of the San Juanico Bridge. That's how heavy the rain was that day. We ended up visiting only two tourist attractions: Santo Nino Shrine in Tacloban and Leyte Landing Memorial in Palo.
We weren't able to visit the other tourist spots in Tacloban because of the rain. Wuuu.
Expenses
Here's the list of my expenses for this Tacloban-Marabut trip. Remember that we were a group of 3 and we booked our tickets during Cebu Pacific's PISO fare. That time (early 2010), there wasn't much surcharge.
P97 – Cebu Pacific Air roundtrip ticket
P880 – Marabut Extreme Adventure room
P500 – Caluwayan Beach Resort open cottage
P500 – Total transportation
P2000 – Total food
P230 – Total terminal fees
P70 – Santo Nino Shrine entrance fee (P200 divided by 3 persons, rounded off)
P30 – Santo Nino Shrine camera fee
P4,307 – TOTAL EXPENSES
Note that pasalubong expenses are not yet included.
Overall, Tacloban, Leyte and Marabut, Samar are beautiful destinations. I just wish the weather was not that killjoy when we were there. We weren't able to drop by many spots in Tacloban and we also failed to visit Sohoton Natural Bridge National Park because of the strong river current. Although we had a great time, I take all the things that went wrong in this trip as a sign that, well, I shall return.
---
Where to Stay in Tacloban
Here are some of the top rated hotels on Agoda.