Istanbul has many off-the-beaten-path attractions, but don't leave the city without seeing its top tourist sites. They're popular for a reason. Most of these are part of the "Historic Areas of Istanbul," inscribed on the World Heritage List in 1985. This trail will take you on a tour around these iconic spots. It is a combination of walking and using Istanbul's pleasant tram line.
WHAT'S COVERED IN THIS GUIDE?
Preparing for this Tour
This is a long tour and will take an entire day. To prepare for this, take not of the following:
Have breakfast. This tour starts from 8:30am and ends at nightfall. Make sure you have had breakfast before starting the tour.
Wear a good pair of walking shoes. All stops in this trail is connected by the T1 Bağcılar- Kabataş tram, a but I recommend that you do some parts on foot so you could see more of the city at a slower pace.
Get connected. This is a Do-It-Yourself tour, which means that you will not have a tour guide to show you around. Instead, I strongly recommend that you make sure you're connected so you could easily get more information online should you stumble upon something that catches your attention.
Wear long pants and top with sleeves. You will be visiting a mosque with a strict dress code. More details below.
Beware of scams. Like most touristy cities, Istanbul has its share of people trying to take advantage of unsuspecting visitors. Always be mindful of your belongings and surroundings. More information here: Top 5 Istanbul Scams.
Don't forget to have lunch. Although this trail doesn't have a lunch stop, don't forget to stop and refuel. You'll find restaurants around the area. What we did though was just munch on street food every now and then, so we never really felt hungry.
1. Grand Bazaar (Kapalı Çarşı)
Nearest tram station: Beyazıt-Kapalıçarşı
Entrance fee: FREE
Opening hours: Mondays-Saturdays 08:30am-7pm
The trail starts at the Grand Bazaar, one of the oldest covered markets in the world. To get here, you may take the T1 Bağcılar-Kabataş tram to Beyazıt-Kapalıçarşı station. It's just a short walk from there. (The bazaar is on your right if you're coming from Kabatas.)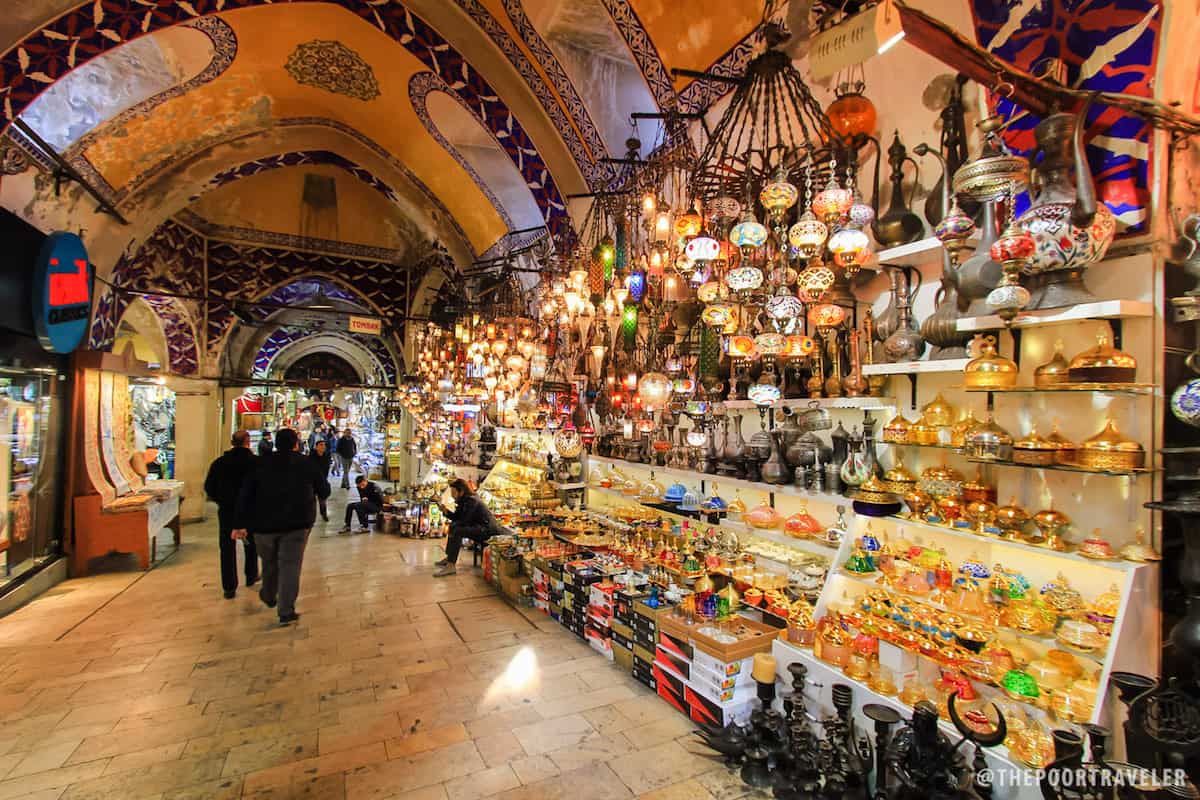 This massive labyrinthine market houses 61 streets under one roof, harboring around 3000 shops, selling a wide array of products. Carpets and lamps are two of the most common. The construction of this enormous site began in 1455 right after the Ottomans had taken over the city.
It is easy to get lost here. If you have an internet connection and a Google maps app, you should be fine. You can walk to the next stop (which is the Sultanahmet Mosque). If not, just exit where you entered so you could find your way back to the tram station. Then get off at the Sultanahmet Station.
2. Blue Mosque (Sultan Ahmed Mosque)
Nearest tram station: Sultanahmet
Admission Fee: FREE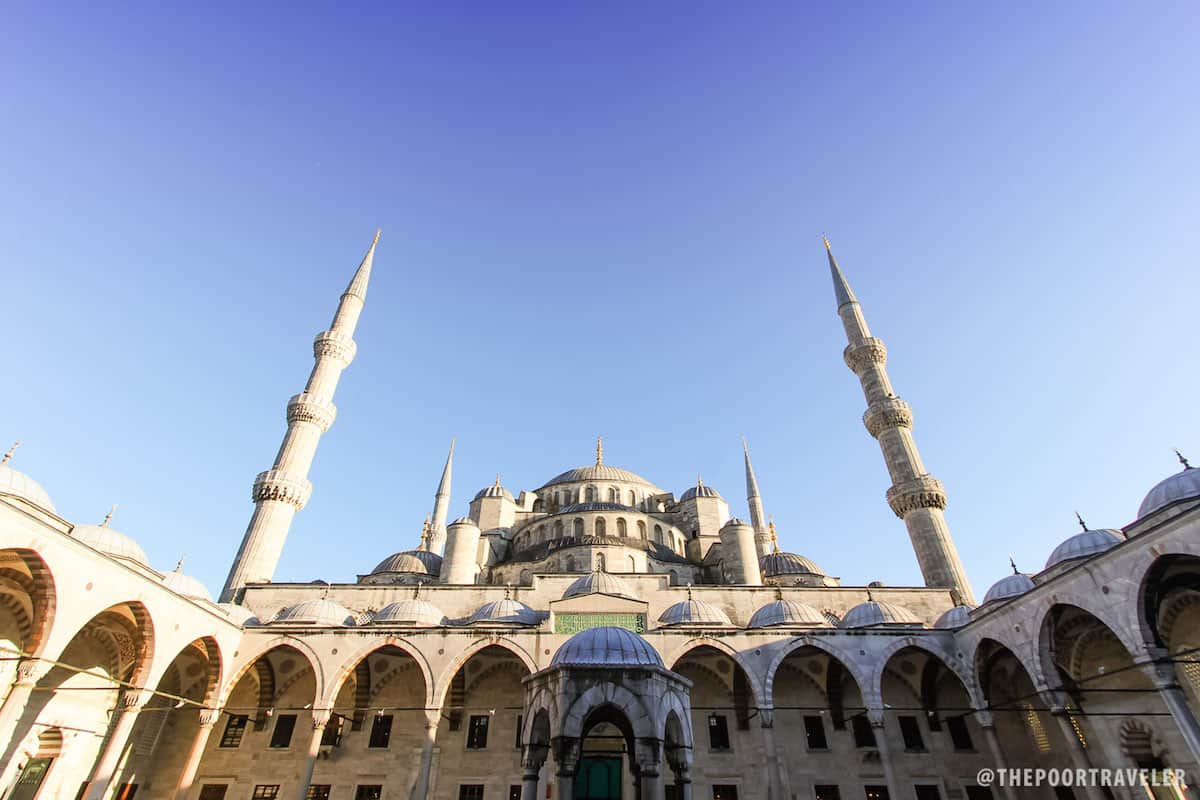 Coming from the Grand Bazaar, you'll actually pass through the Hippodrome of Constantinople to get to Sultanahmet Mosque. However, I'm putting the mosque ahead of the square because of its complicated schedule. The mosque is a functioning house of worship, which means that they have to close it to tourists during prayer, which happens five times a day (from sunrise until nightfall). Each pray time lasts 90 minutes.
The mosque opens to tourists at these times:
| | |
| --- | --- |
| The mosque opens at these times: | The mosque closes at these times: |
| 08:30 | 11:30 |
| 13:00 | 14:30 |
| 15:30 | 16:45 |
I'm placing this ahead so you would know what to do. If you arrive in the area when it's open to tourists, perfect. Go inside the mosque. If it's closed when you get there, explore the square and probably the Basilica Cistern first and then come back when it's open. You can come at least 30 minutes before opening time so you have time to explore the outside of the building.
The Sultanahmet Mosque is more casually referred to as Blue Mosque for the blue tiles that dominate its interior. It was named after Ahmed I, who ruled the city when it was built between 1609 and 1616. He had it constructed as a testament to the Ottoman power, symbolically placing it between the Hippodrome of Constantinople and the Hagia Sophia. Marrying the Byzantine Christian and traditional Islamic designs, the mosque is crowned with 13 domes (5 big and 8 smaller) and six minarets.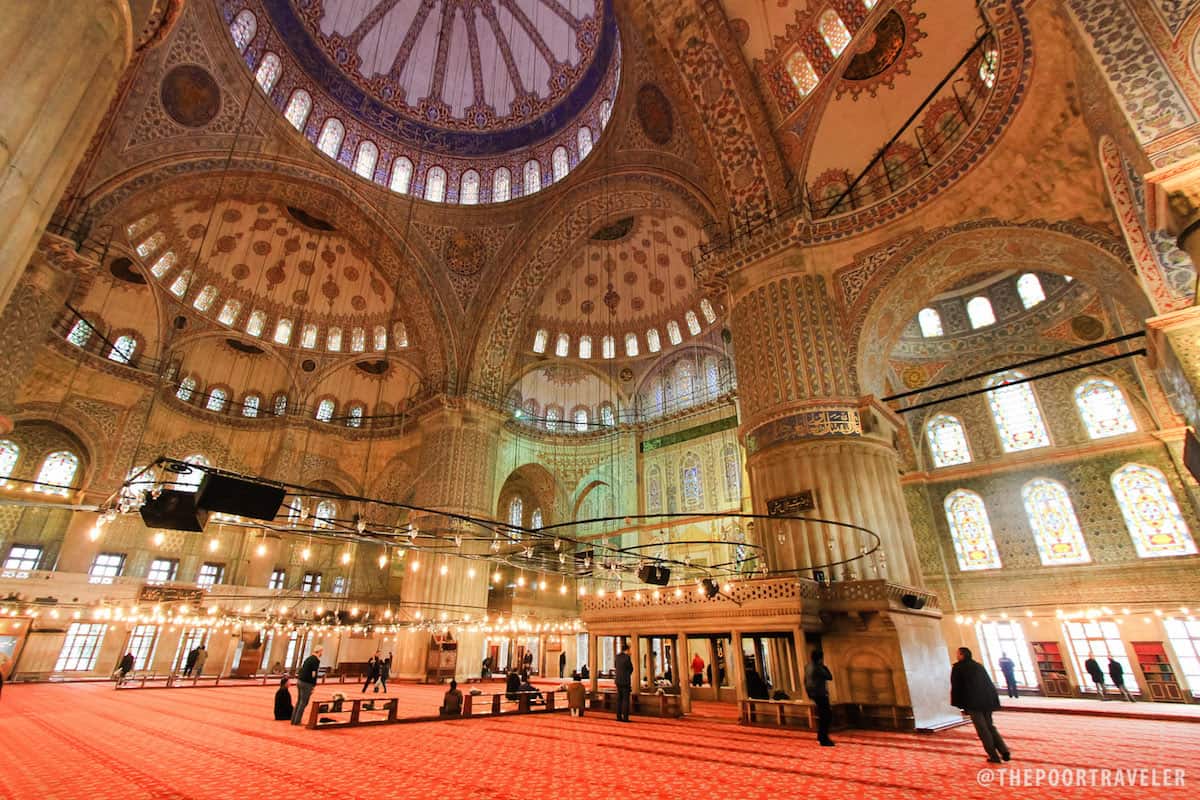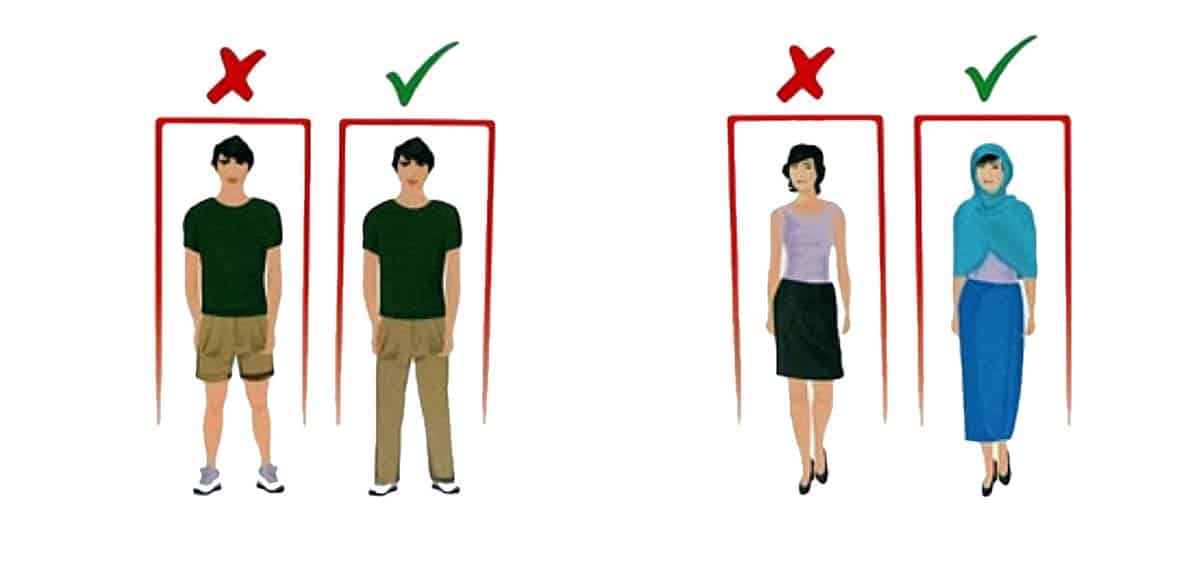 Take note of these upon entering the mosque.
Remove your shoes before entering the mosque. They will provide a small plastic bag where you can put your shoes. There are also small open lockers where you can temporarily place your plastics.
Follow the dress code above. For men, make sure you wear long pants. For women, wear something that can cover below the knees and cover your head. You can also get a head cover at the entrance (free of charge).
No flash photography.
3. Hippodrome of Constantinople (Sultanahmet Square)
Nearest tram station: Sultanahmet
Entrance fee: FREE
Opening hours: All day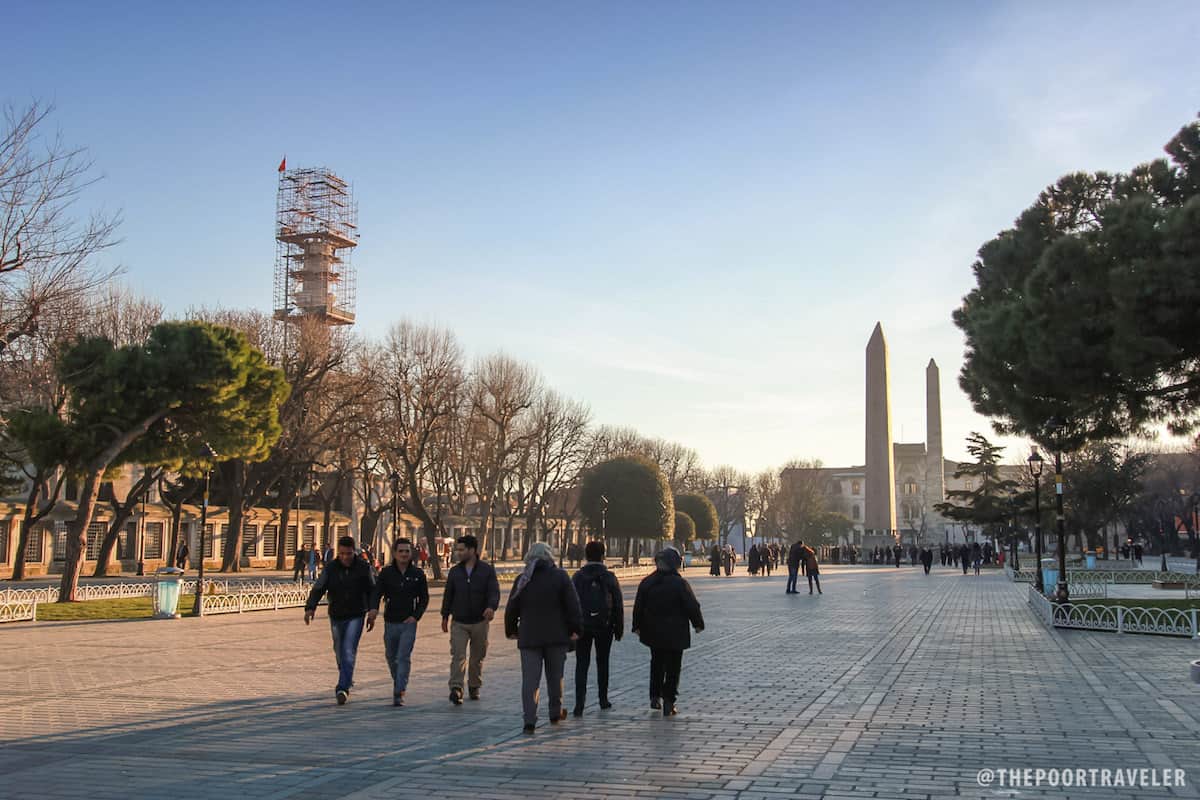 Just outside the Blue Mosque lies the Hippodrome of Constantinople, more popularly called today as Sultanahmet Square. The word hippodrome literally means "horse way" in Greek. The site was a horse and chariot racing venue during the Byzantine era.
A number of historic artifacts still survive here, including the Obelisk of Thutmose III, the Walled Obelisk, and the Serpent Column.
German Fountain. On the northern end of the square is the German Fountain, a neo-byzantine gazebo with octagonal dome and gold mosaics. It was made in Germany but was later transported to Istanbul in 1898. This was the site of the bombing of 12 January 2016, less than a month before my visit. It was actually quite chilly when I was here despite the incident remaining fresh in everyone's memory. But there was no fear around. (If people were afraid, they wouldn't be here.) But I felt a little uneasy.
Obelisk of Theodosius. Originally known as Obelisk of Thutmose III, it was first erected at the Karnak Temple Complex in Egypt under the command of Pharaoh Thutmose III who ruled between 1479-26 BC. But in Year 357, Roman Emperor Constantius II had it moved to Alexandria. But in 390, Emperor Theodosius the Great brought it to Constantinople. To do that, he had it cut in three pieces. Today, only the top third survives.
Serpent Column. What people now call the "serpent column" was actually just a part of the Tripod of Plataea, a monument built at the Temple of Apollo at Delphi to celebrate the Greeks win over the Persians during the Persian Wars. Emperor Constantine had it moved to Constantinople's hippodrome. The original structure had a golden bowl on top, supported by three serpents. Only the bodies of the snakes, forming one column, remain today. The bowl was stolen by the Fourth Crusaders and the snakes' heads were destroyed after the 17th century.
Walled Obelisk. Standing on the southern end of the square, the 32m Walled Obelisk was built from cut stones, adorned with bronze plaques, and topped with a sphere. It was set up under the orders of Constantine VII. However, the plaques were melted during the Fourth Crusades in 1204.
4. Basilica Cistern

Nearest tram station: Sultanahmet
Entrance fee: TRY 10
Opening hours:
mid-April to September 9am-6:30pm,
November to mid-April 9am-5:30pm
If you didn't know about this beforehand, you'd probably miss this. The Basilica Cistern, colloquially called the Sunken Palace, is the largest of the hundreds of ancient cisterns underneath Istanbul. Byzantine Emperor Justinian had over 7000 slaves construct these subterranean structures after the devastating riots of 532.
5. Hagia Sophia (Ayasofya)
Nearest tram station: Sultanahmet
Entrance fee: TRY 30
Opening hours:
15 April-25 October 09:00-19:00,
25 October-15 April 09:00- 17:00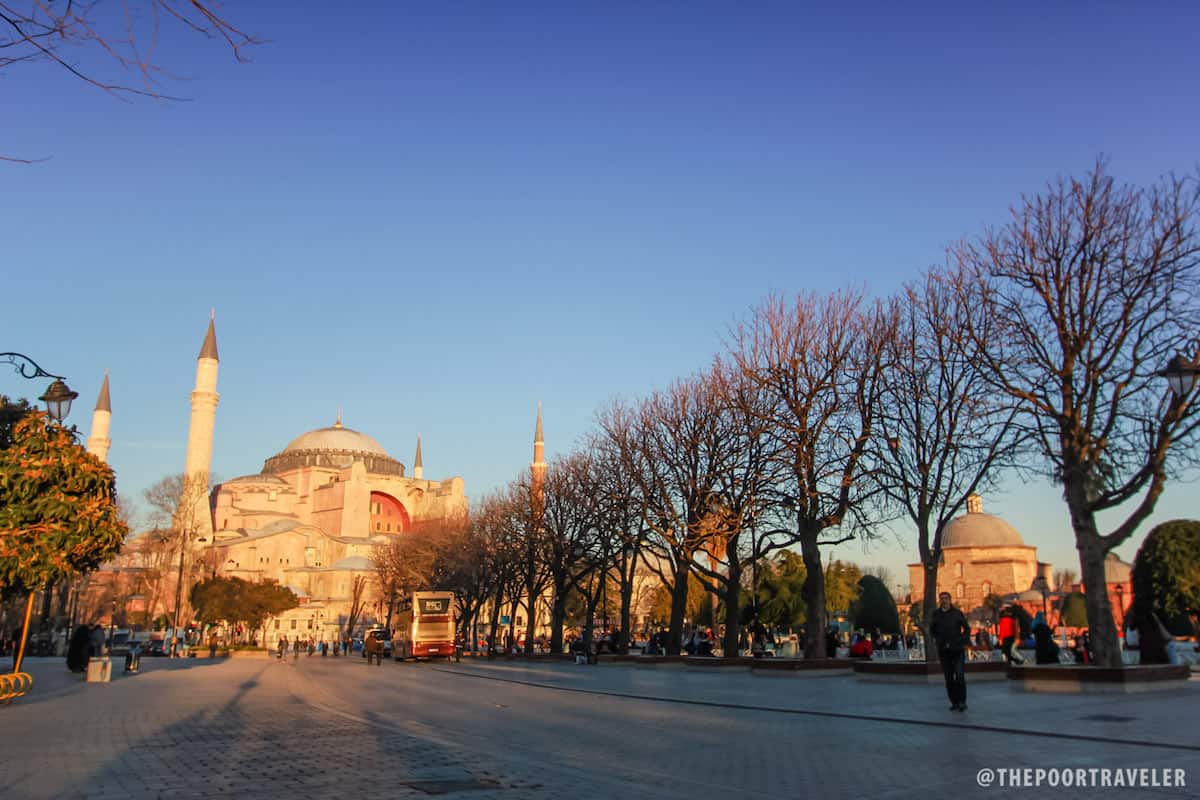 Perhaps the most iconic landmark in Turkey, Hagia Sophia can be seen as a microcosm of Istanbul. It was initially a Christian church: Orthodox Christian cathedral from 537-1204, 1261-1453, under the Byzantine Empire; Roman Catholic cathedral from 1204-1261, under the Latin Empire. It was then transformed into an imperial mosque during and after the Ottoman Empire (1453-1931). But in 1935, it was converted to a museum (Ayasofya Müzesi).
Often regarded as one of the greatest examples of Byzantine architecture, it has a giant dome covering marble pillars and ornate mosaics. It was also the largest cathedral in the world from its completion to 1520, eclipsed by Seville Cathedral in Spain.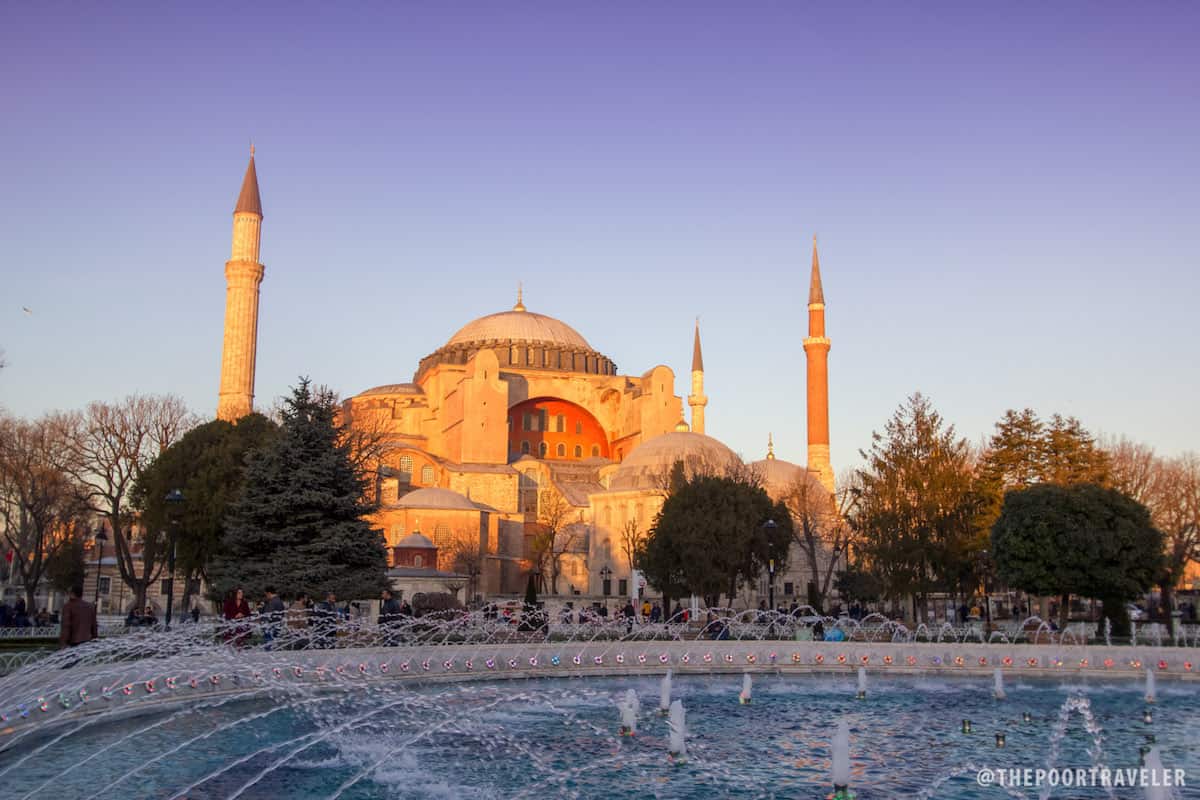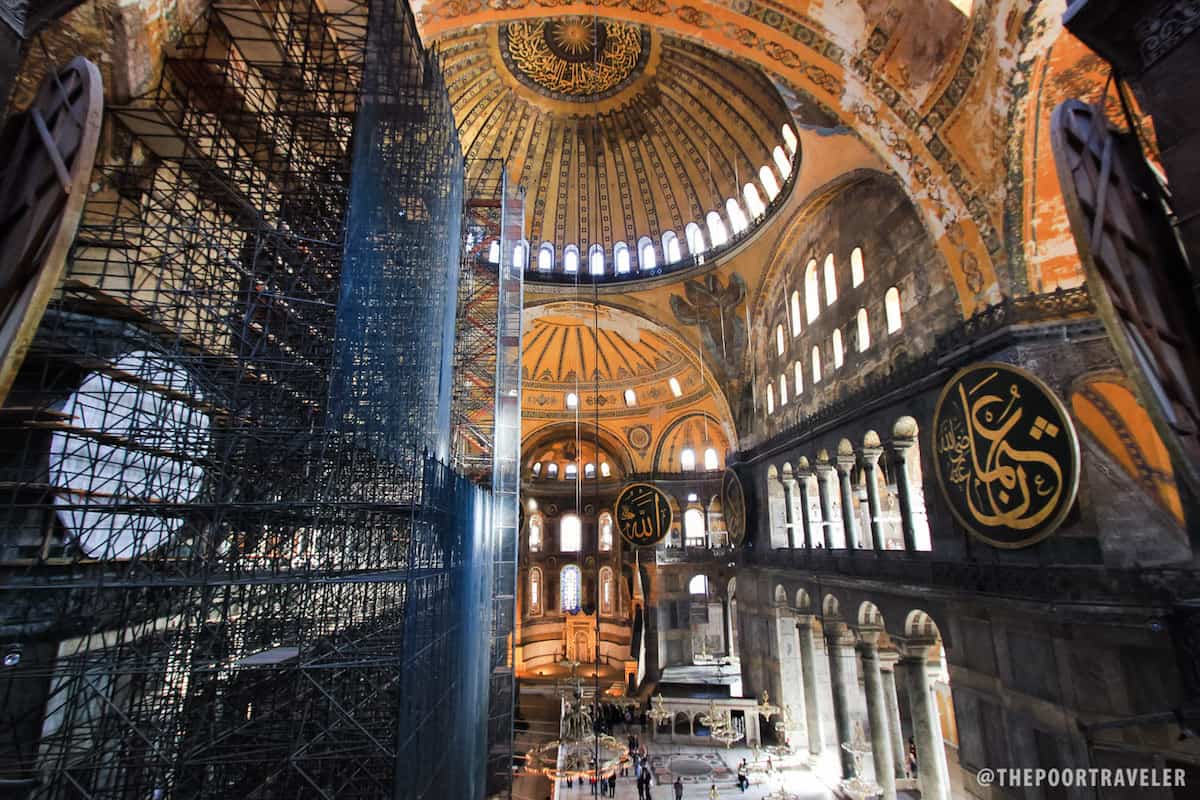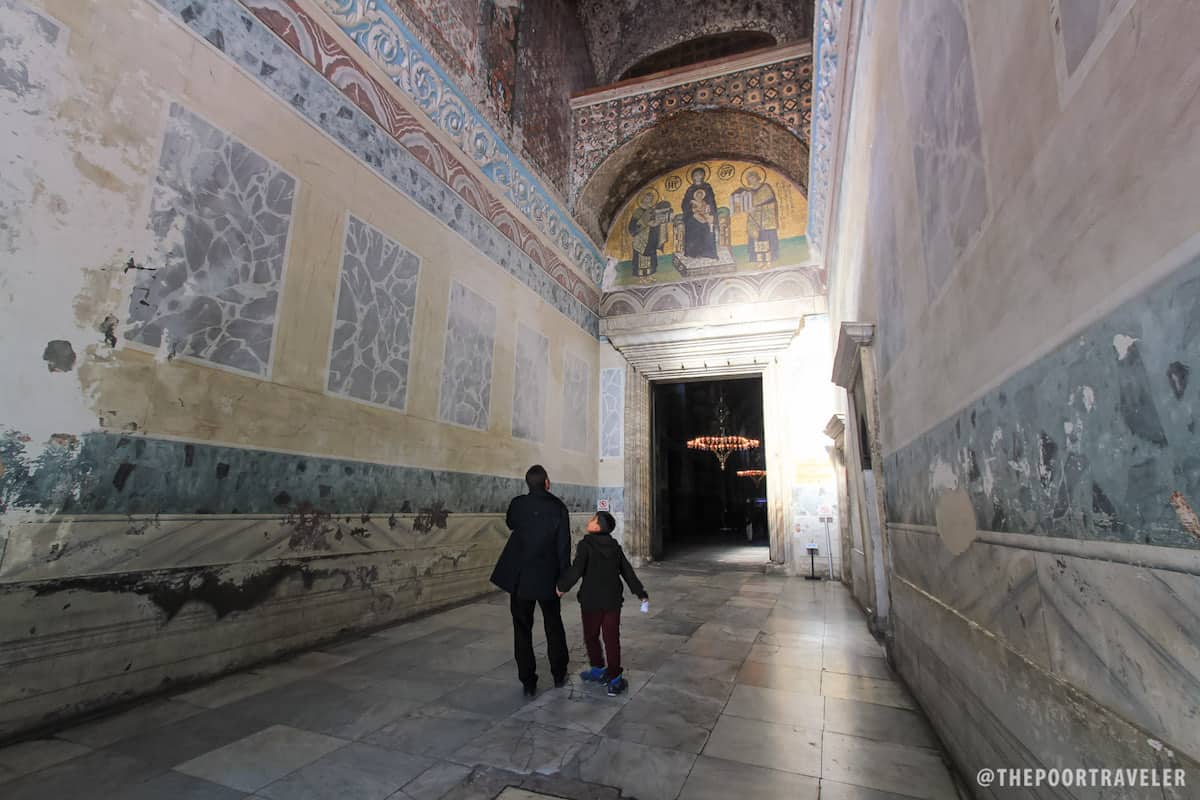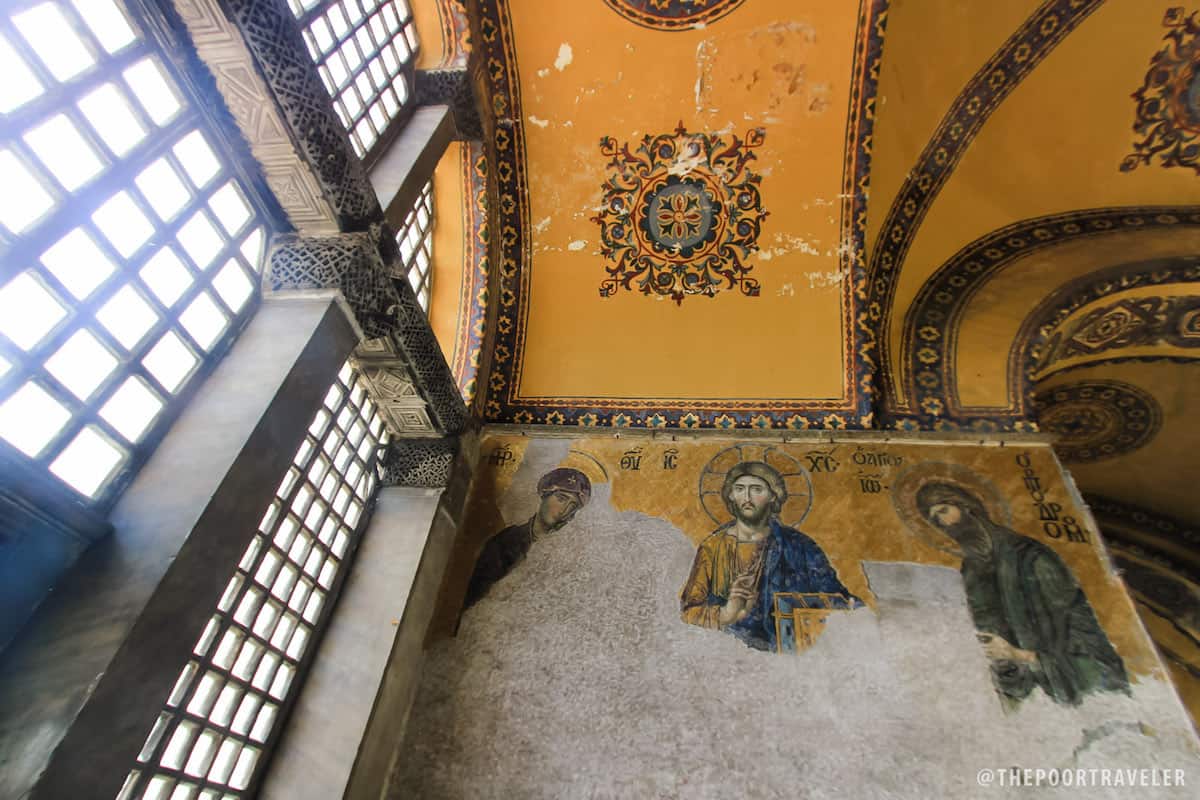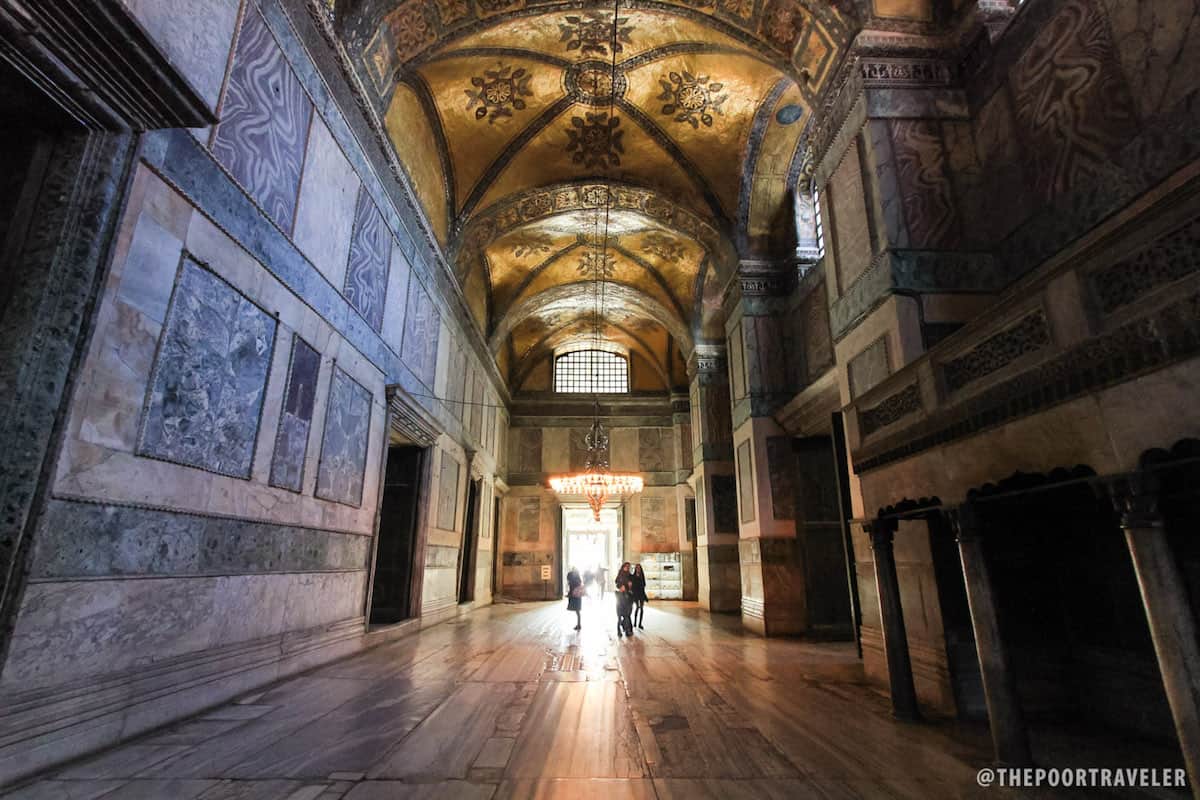 Some parts of the interior was still under reconstruction/restoration during my visit. A massive scaffolding occupied almost a third of the site. Lit chandeliers hang from the majestic ceiling, with the dome's windows allowing filtered lights in. Attached to the columns are giant medallions bearing the names of Allah, Muhammad, and the first four caliphs among others. These were added in 1847-49 during the restoration ordered by Sultan Abdülmecid.
You would know it wasn't originally a mosque because the mihrab (prayer niche) was built inside the apse at an angle. The mihrab must always face the Mecca and the apse was built without considering that because it was a Christian church at first.
Don't forget to go up to the second level, where you could see amazing wall artworks and mosaics that survived the many transformations of the place. Go peek out one of the windows and you'll also see the Blue Mosque.
6. Topkapi Palace
Nearest tram station: Sultanahmet
Entrance fee: TRY 30
Opening hours:
October 26-April 15 9am-4:45pm
April 15 – October 26 9am – 6:45pm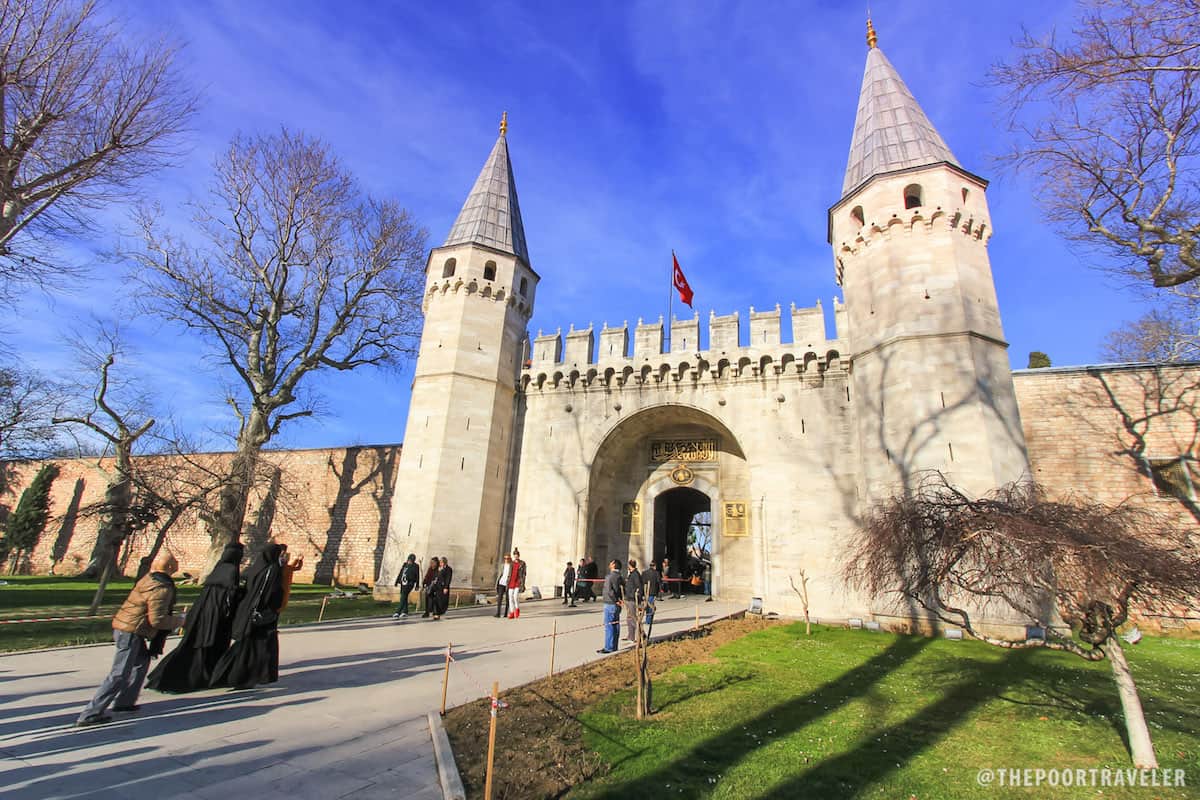 From Hagia Sophia, there will be signs that will lead you to Topkapi Palace, one of the residences of the sultans during the Ottoman rule. Sultan Mehmed II, who took control of the city from the Byzantine, ordered its construction in 1459. Today, it is a vast museum complex, which may take quite some time if you want to explore most of it. Some of the most treasured artifacts inside are the cloak and sword of Muhammed, among other relics considered holy in Islam.
The most intriguing part of the palace for me was the Harem, a 400-room building which sheltered the sultan's mother (the Valide Sultan or Queen Mother), the sultan's wives and concubines, and the rest of his family.
7. Spice Bazaar (Mısır Çarşısı)
Nearest tram station: Eminönü
Entrance fee: FREE
Opening hours: Mon-Sat 8am-6pm, Sun 8am-7pm
After your visit to Topkapi Palace, make your way to Gülhane Station (or if you take the exit near Hagia Sophia, make your way back to Sultanahmet Station), and board the tram. Get off at Eminönü Station. You'll see the stunning New Mosque behind you if you're facing the water. Next to it is an unassuming building, the Spice Bazaar.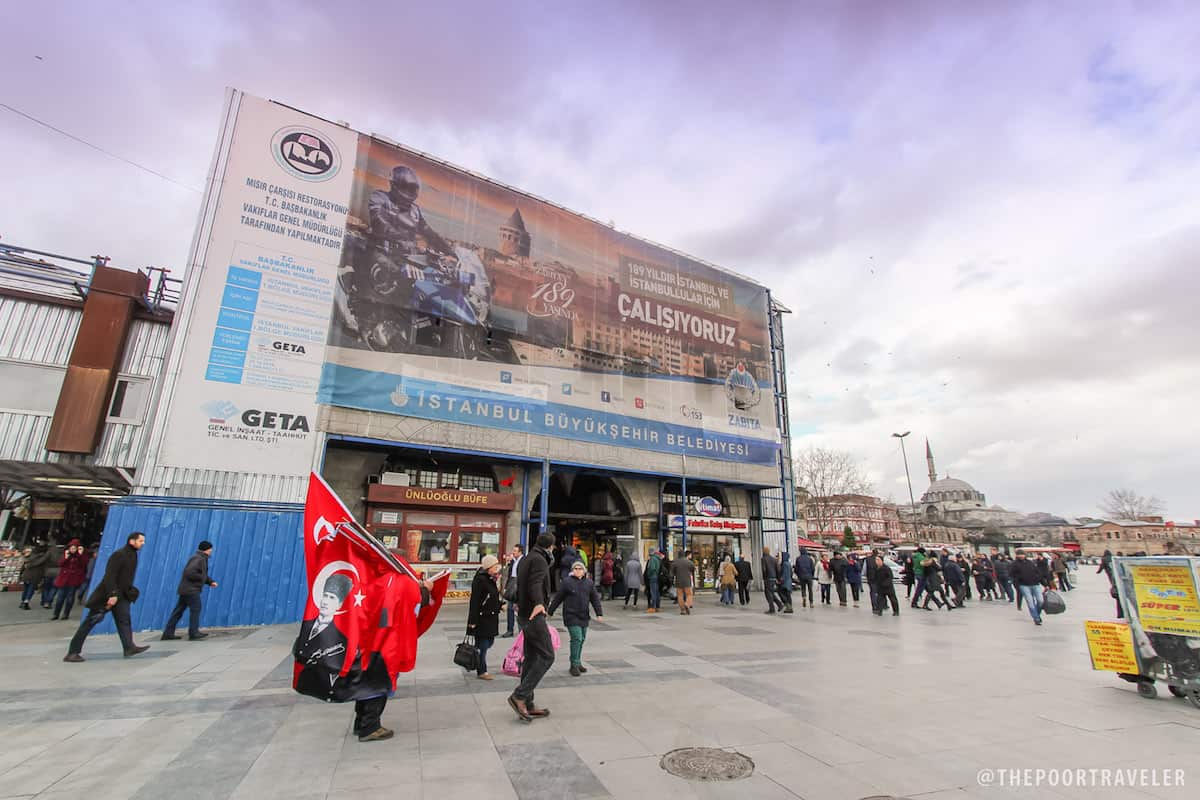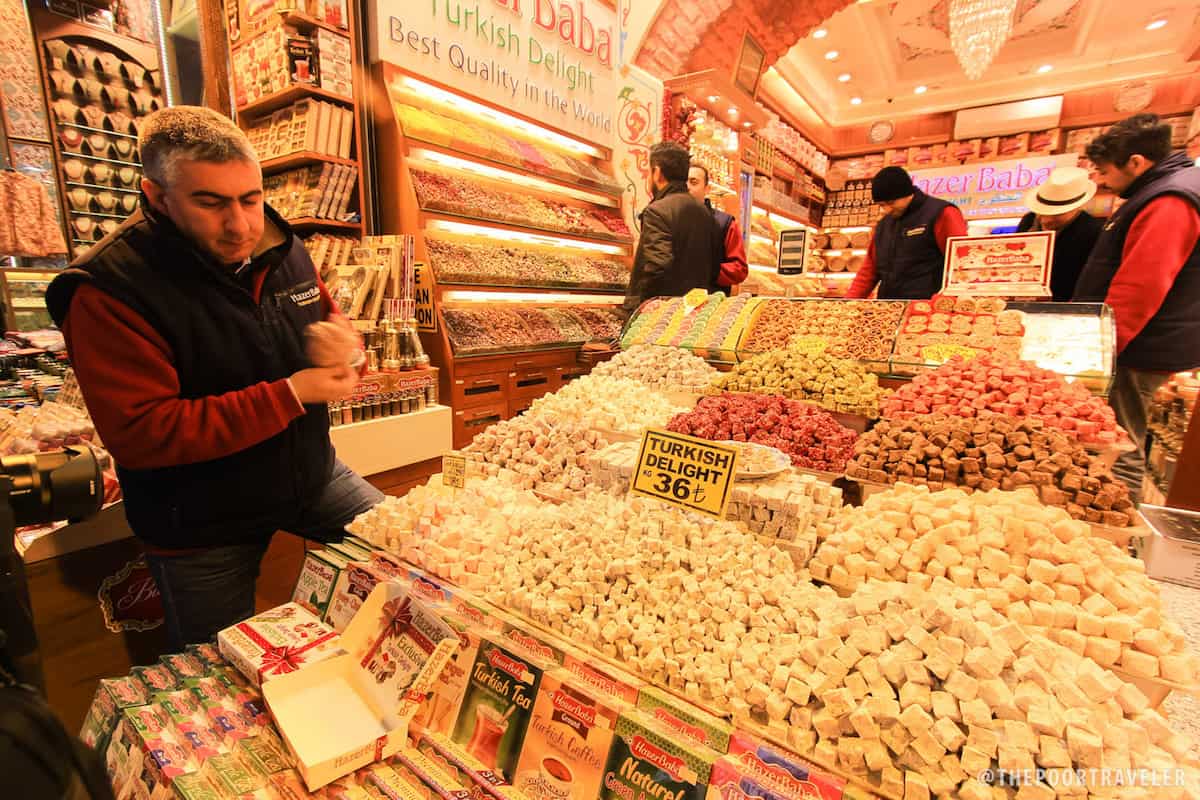 Spice Bazaar is referred to as Mısır Çarşısı in the vernacular, which literally translates to Egyptian Bazaar. The reason: it was built in 1660 using the earnings from the eyalets (primary administrative division of the Ottoman Empire) in Egypt. The covered market cradles 80 shops selling mostly spices, dried fruits, cheese, and other products. But what most tourists come here for is the Turkish delight (lokum), a sweet delicacy based on a gel of sugar and starch. The confection comes in many flavors, but I have found the plain ones the best-tasting.
8. Galata Bridge (Galata Köprüsü)
When you emerge from the spice bazaar, all you need to do is follow the aroma of fried fish and you'll get to the next stop.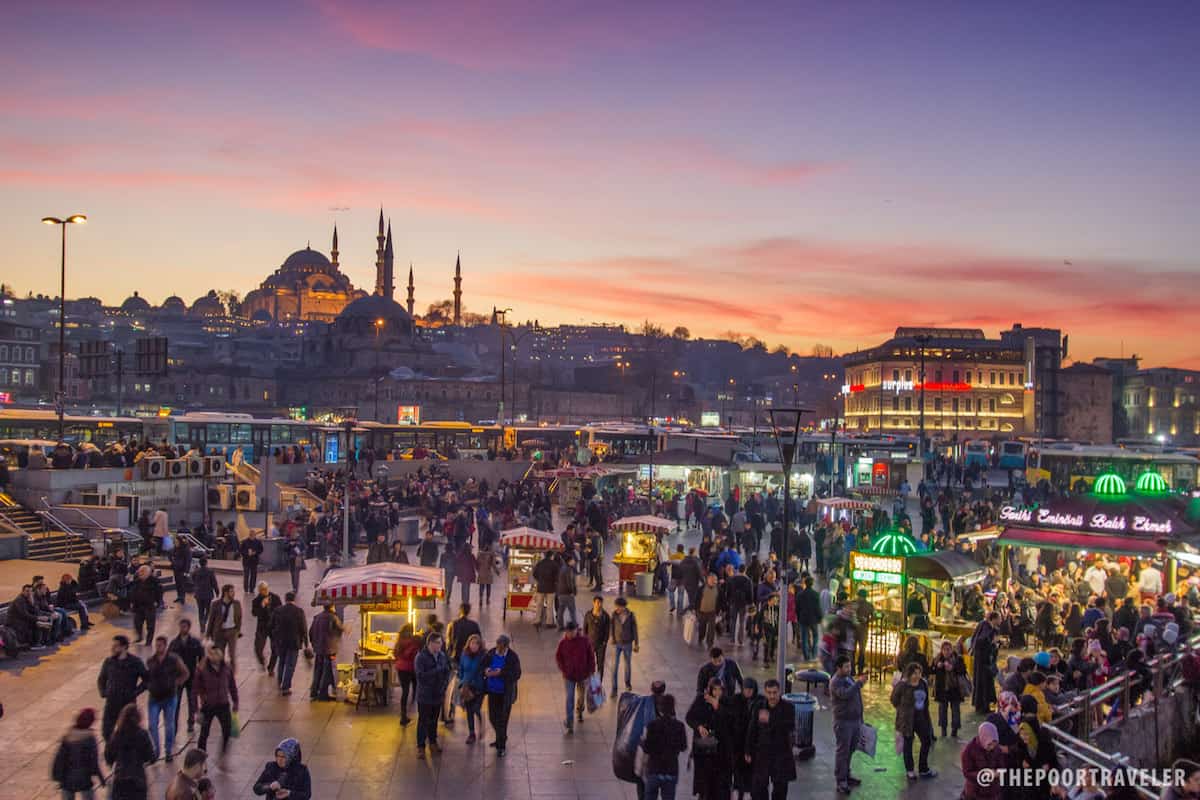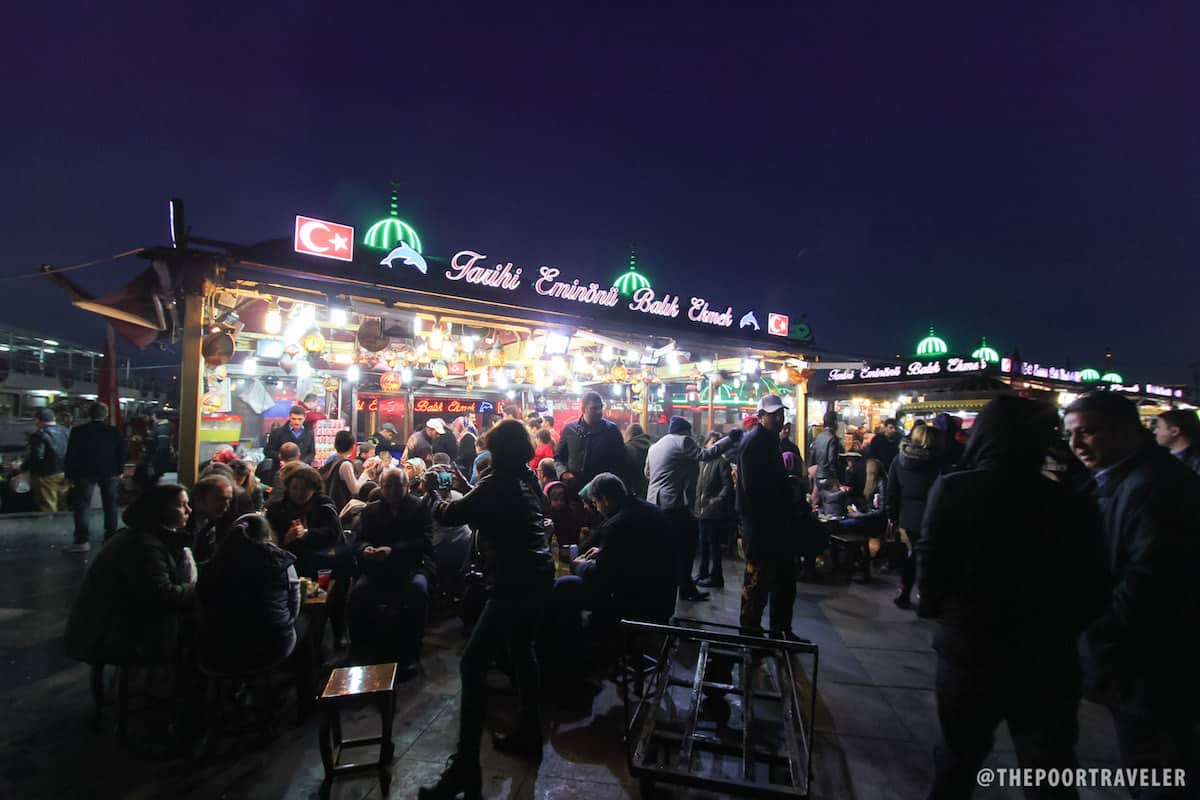 The Galata Bridge not only connects the two sides of the Golden Hors but also serves as a fishing spot for locals. You'll find a lot of them lined up on the bridge, waiting for their next catch. For tourists, it is a perfect viewpoint to watch the sunrise. But for this tour, it is where you'll get your tummy refilled.
You'll find a lane of restaurants under the bridge. And on the adjacent square, you'll see docked boats serving fish sandwiches (among others).
9. Galata Tower (Galata Kulesi)
Nearest station: Karaköy
Admission Fee: TRY 25
Opening hours: 9am-8pm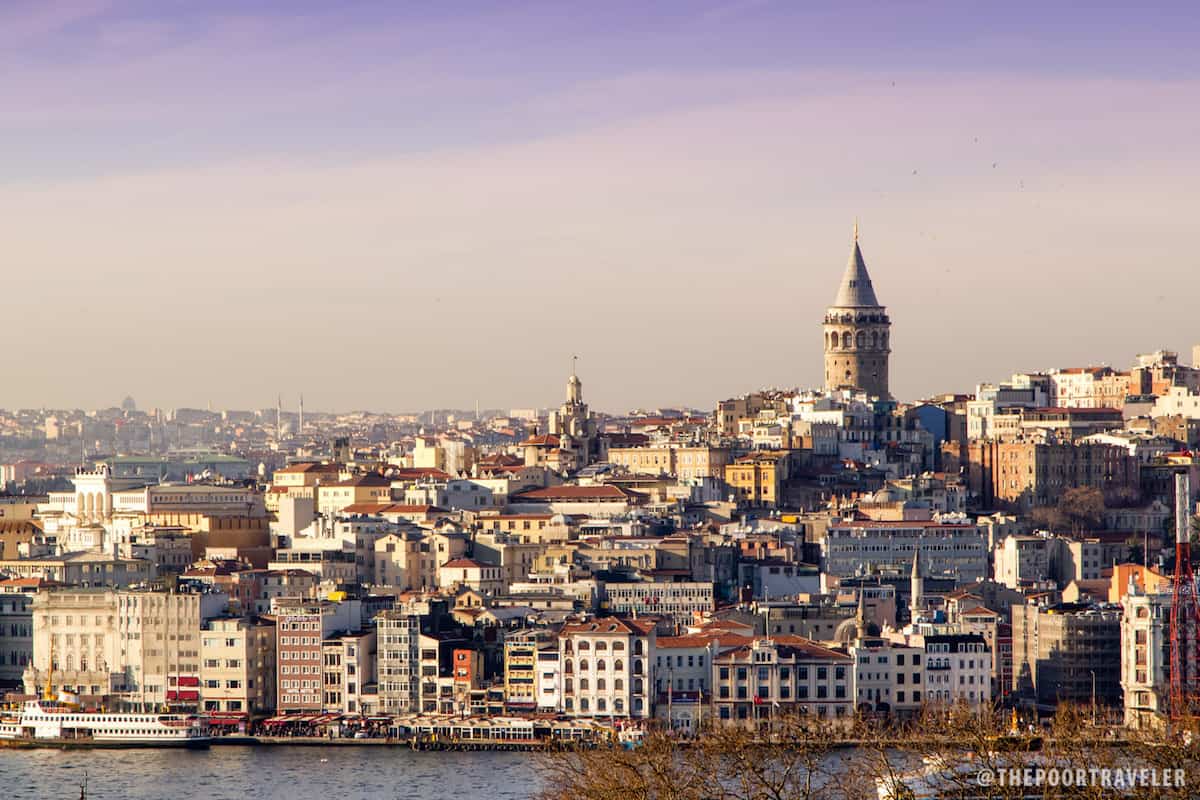 One of the city's most recognizable icons, the Galata Tower is a medieval tower that sticks out from city's skyline in the Karakoy side of the Golden Horn. The Romanesque-style cylindrical stone building was erected in 1348 as Christea Turris (Tower of Christ). It has nine stories and is 66.9 meters tall, making its balcony a good viewpoint. Offering a 360-degree view of Istanbul, it allows you to watch the sun set behind the other side of the Golden horn. From here, you can see the Blue Mosque, Topkapi Palace, and Hagia Sophia, and witness the city transform into a blanket of lights at nightfall.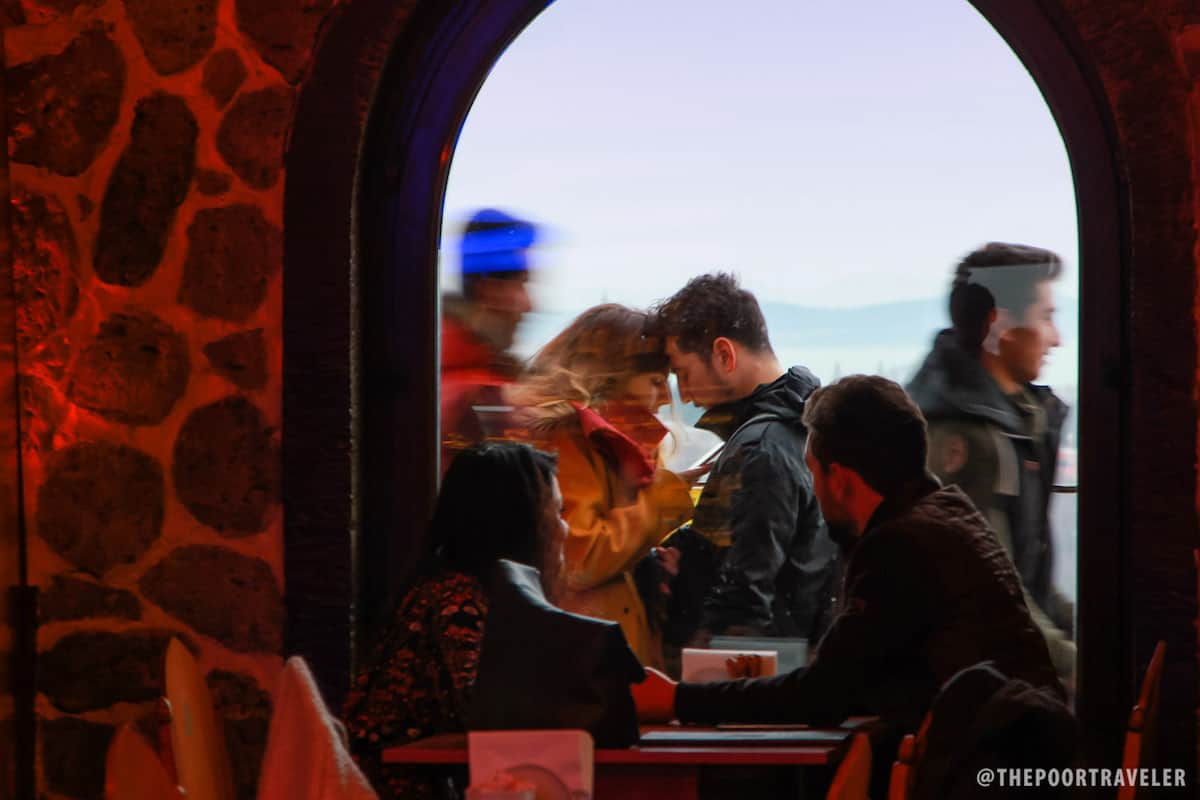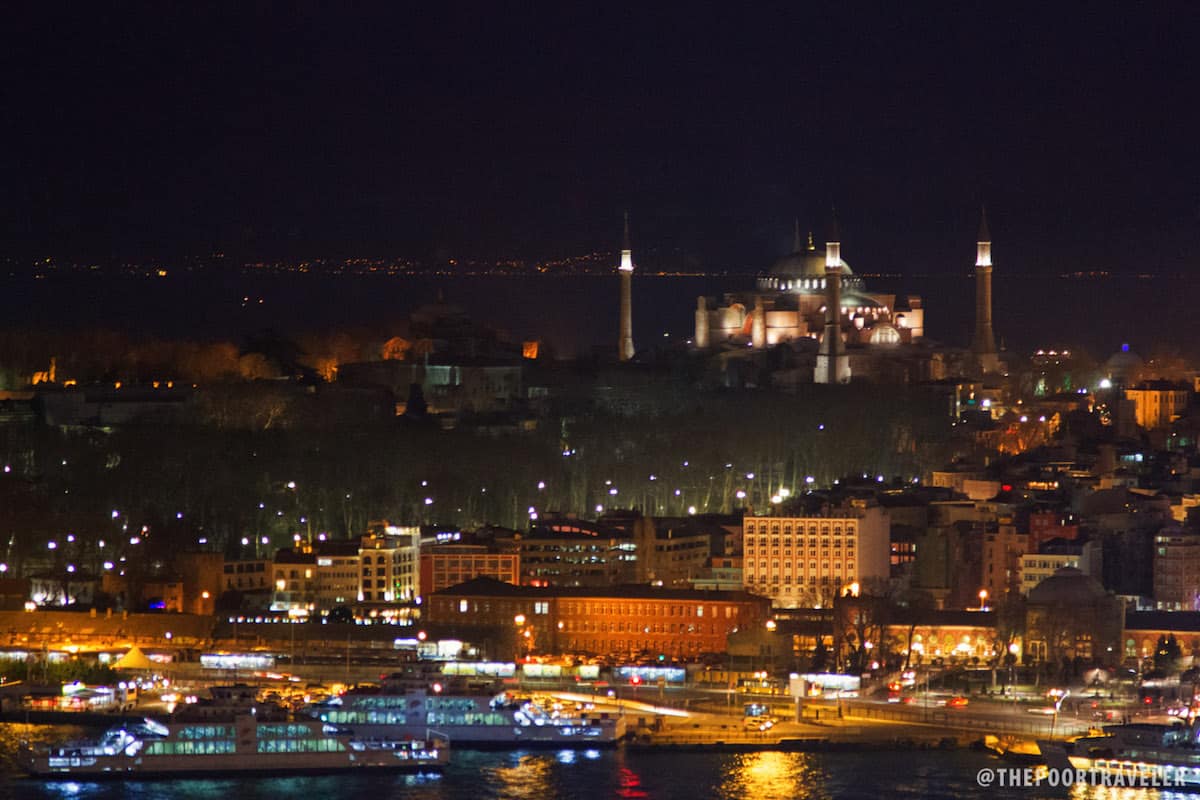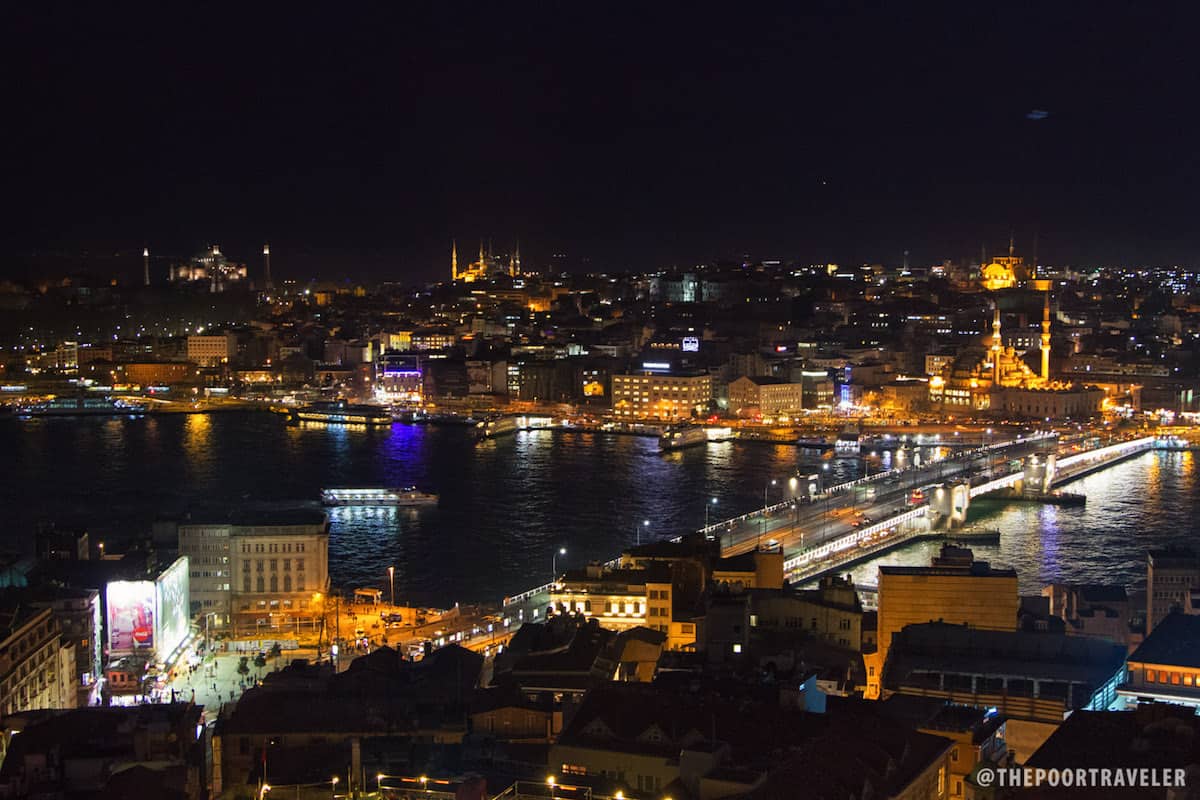 It has to be noted that the queue can be long and the balcony overcrowded. There is also a cafe and restaurant on the top. We tried the cafe and was surprised that it was not that pricey. But the food was disappointing.
Where to stay: We stayed at Puffin Hostel (cheap and recommended), W Istanbul Hotel (excellent and highly recommended but pricey!), and Galata West Hostel (awful, not recommended).

To check rates of affordable hotels and hostels, visit:

DIY Walking Guide:


Watch our Latest Video!
---
Important Reminders