The idea of going on a cruise may be intimidating for some because of the cost. Others dismiss it as a retiree's holiday option. That may be true many years back, but this trend is gradually changing as years roll by.
The rise of more cruise lines, offering different options and encouraging healthy competition, resulted in relatively reasonable cruise rates. Some of these companies are going the extra mile to reach out to the growing number of travelers that are willing to spend on things or experiences that give good value for money by creating themed cruise ships and coming up with innovative itineraries. Genting Dream is one of those that cater to a wide range of guests — friends, families, couples, and even company incentive trips (or sales conference/meeting).
If you will be sailing with Genting Dream soon and it is your first time, this post is for you. We hope this will help you prepare and maximize your cruise experience. Here are the things you can expect.
---
WHAT'S COVERED IN THIS GUIDE?
Packing & Pre-Trip Preparations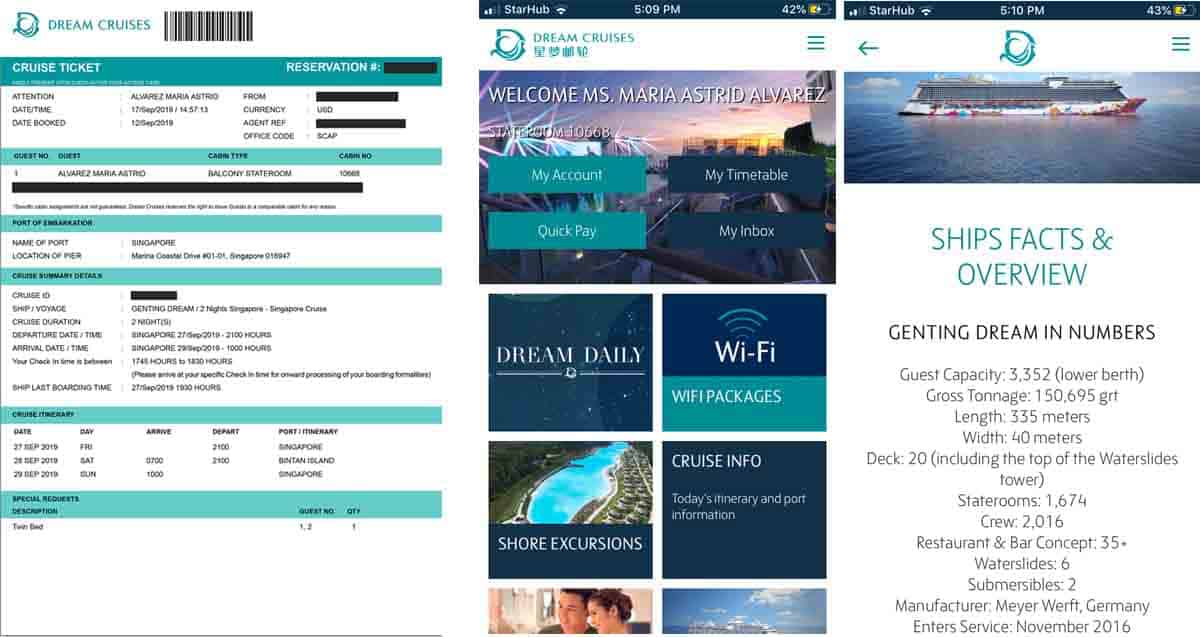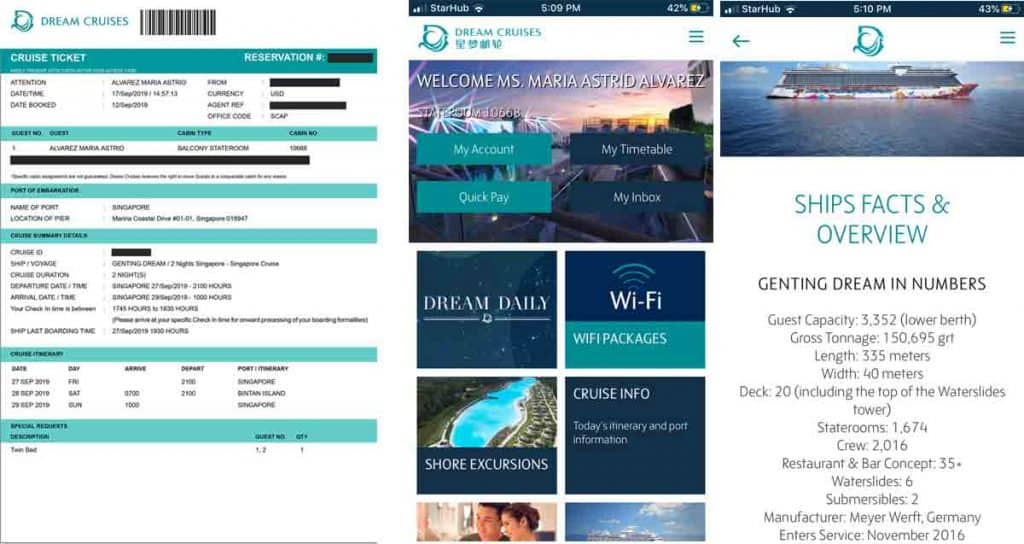 Travel Documents. You need to bring these documents: passport, a photocopy of your passport's bio page, a copy of your cruise ticket, and a visa (if necessary). If you are a Philippine passport holder, no visa needed because the sail destinations are within Southeast Asia and the homeport is Singapore. If you want a hassle-free purchase transaction, you may present your credit card.
Clothes/Outfits. Come on. We know you want to snap as many photos as you can while onboard and during shore excursions. We normally pack two sets of clothes per day: casual for the day activities and smart casual or dressy outfits for the night events, especially if you plan to watch the evening shows or try the fine-dining specialty restaurants. The same goes for footwear. The important thing is that you are comfortable.
Toiletries. The stateroom comes with the toiletries: shampoo, conditioner, shower gel, lotion, soap, toothpaste, toothbrush, cotton buds, and tissues. It also has bath towels, hand towels, bathrobes, and hotel slippers.
Check-in Luggage. Each passenger can check in more than one luggage without incurring additional fees.
Onboard Currency. The default currency while on the ship is the Singapore Dollar (SGD).
Onboard Time. Genting Dream follows Singapore time (same as the Philippines) throughout the entire cruise.
Dream Cruise Mobile App. Download the App before getting onboard. You can use the App to view ship information, see the daily onboard schedule, check availability of onboard attractions and facilities. You can also use this to send IM to your shipmates, purchase your onboard WiFi package, and review your onboard account statement.
---
Boarding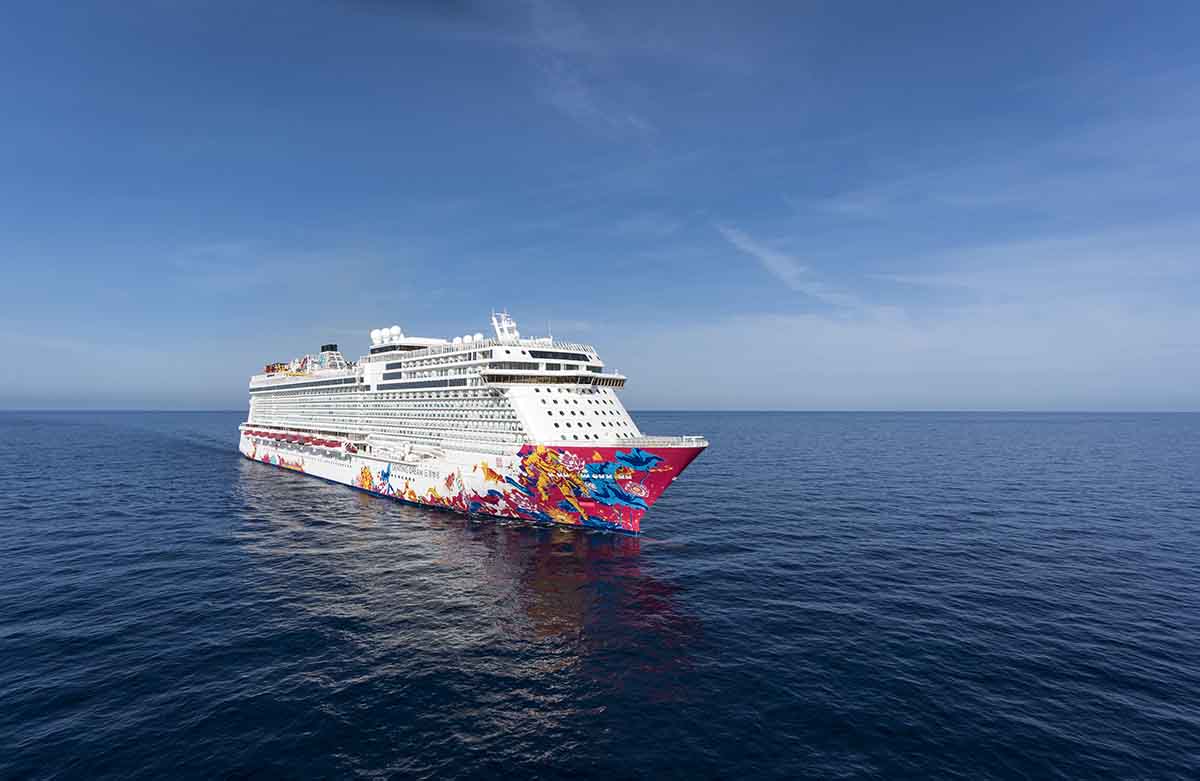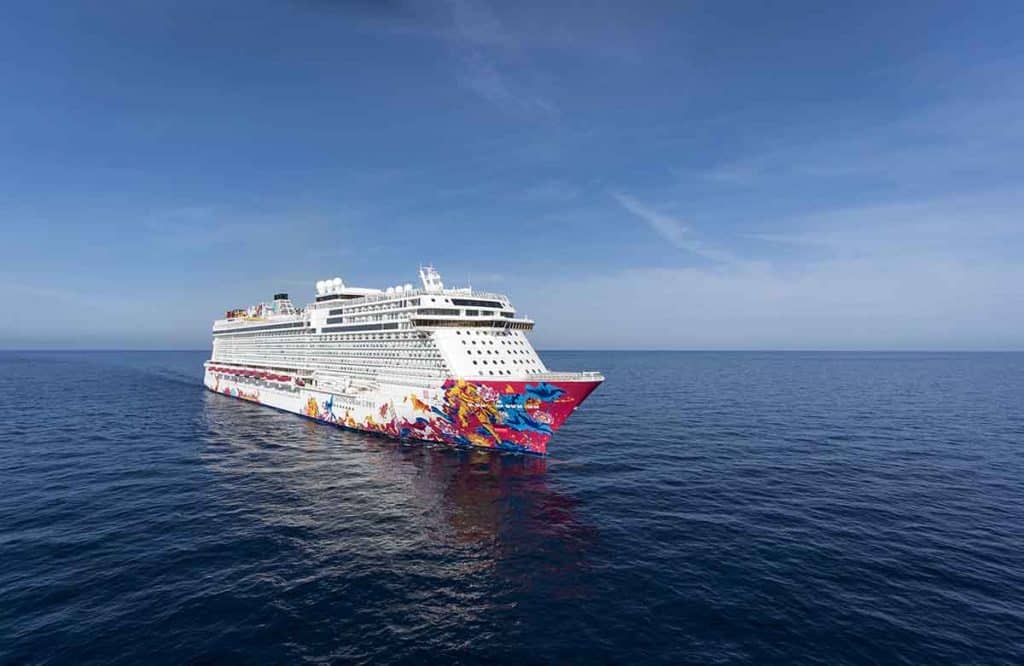 Embarkation Process. Genting Dream is homeporting in Singapore at the Marina Bay Cruise Center. Upon arrival at the terminal, look for the baggage drop area for the pieces of luggage you want to check-in. Prepare your travel documents for check-in. After that, you will pass through immigration and then security checks before you can finally board the ship.
Checking-in. You need to present your cruise ticket at the check-in counter to get your Access Card that will serve as your cabin keycard and your purchase card for onboard shopping and when dining at specialty restaurants. You can check-in online via the official website from 7 days up to 24 hours prior to the departure date. If you are going on a shore excursion, you also need to present the Access Card when getting off and returning to the ship. Do not lose this card. When you do, relax. Go to the Reception and they will print another one for you after answering SOP questions.
Surrender Passport. Upon boarding, the staff will take your passport. Do not panic. You will get it back after the cruise (before you check out).
WELCOME ABOARD!
ATTENTION!

Changi Lounge is offering the Fly-Cruise Transfer service, which includes:

Seamless bag transfer. End-to-end luggage transfer from Changi Airport Baggage Claim area to the Marina Bay Cruise Terminal to your stateroom! Your luggage will be waiting for you in your cabin.
Advance cruise check-in at the lounge. You will have your documents processed in advance and get your Access Card here.
Enjoy the lounge amenities. Complimentary buffet, various drink selections, free internet connection, desktop computers, and electrical outlets. It also has meeting rooms, a nap room, and a shower room. You can also explore Jewel while waiting. The lounge is located near the famous Rain Vortex and the Changi Experience Studio.
Ground transfer. The transportation to the cruise terminal from the airport is also covered.

When you avail of this service, you will skip the check-in process at the Marina Bay Cruise Center and head straight to the immigration process.
---
Safety Drill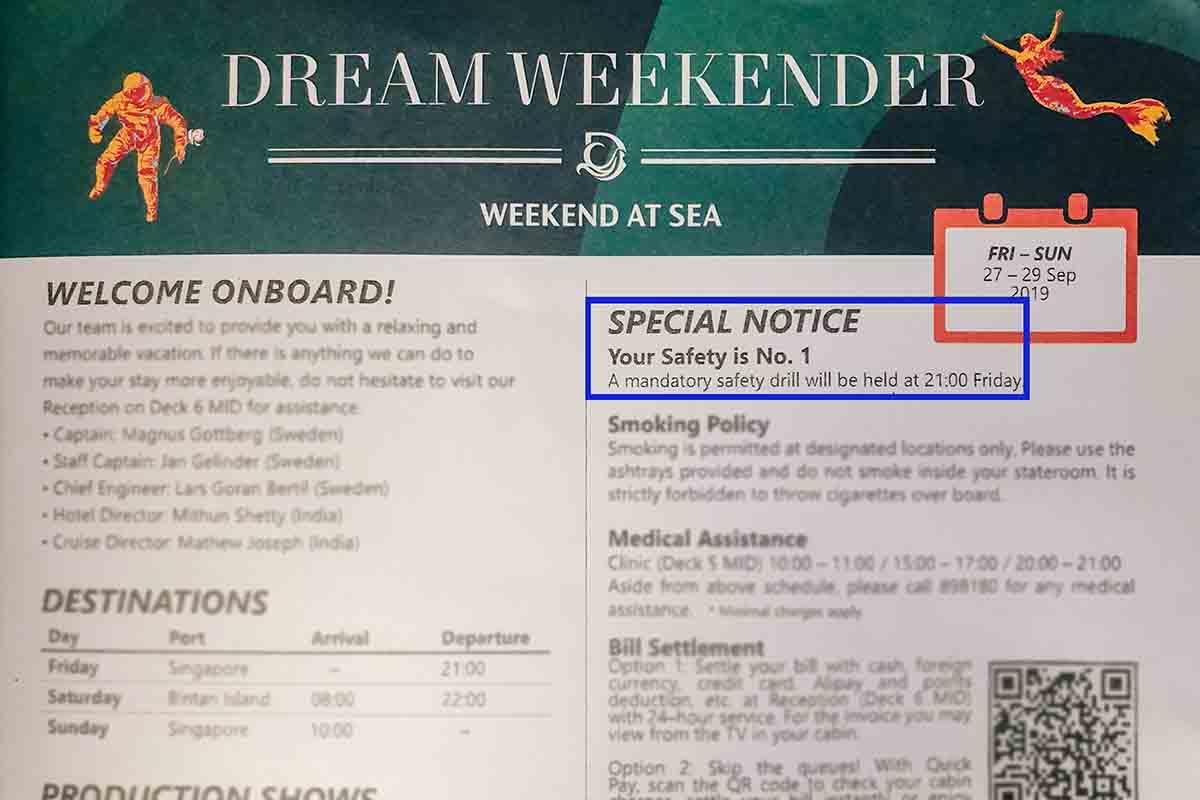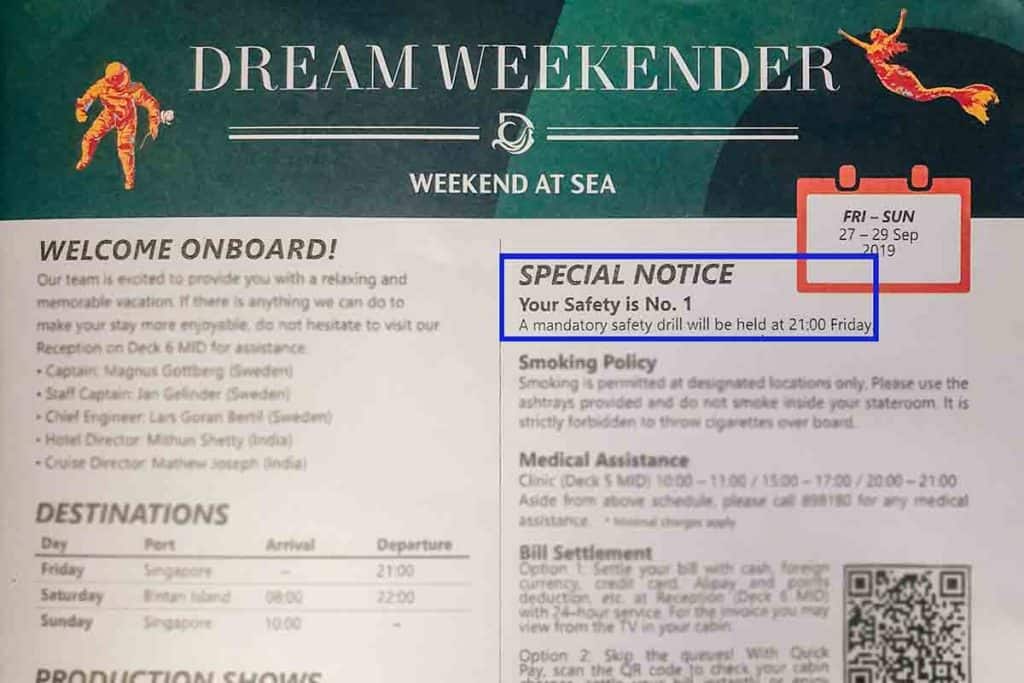 Before setting sail, there's a safety drill that everyone is required to participate in. You need to pay attention and familiarize yourself with the ship's map, especially your Assembly Station (which is indicated on your Access Card), and the emergency exits in case of an emergency. Check the Dream Daily/Dream Weekender directory that you will find in your cabin for the safety drill schedule. Ours was held at 9:00 PM.
---
3 Complimentary Restaurants
This is part of what you paid for when you booked your cruise ticket. You can dine here without incurring additional fees. It's free-of-charge. Genting Dream has three inclusive restaurant options:
Dream Dining Room Lower. It serves either a semi-buffet type or Chinese set menu, depending on the schedule. You may check the Dream Daily/Dream Weekender directory for the info. This is located on Deck 7, Aft section of the ship. Reservation is required.
Dream Dining Room Upper. This only serves the Chinese set menu. This is located on Deck 8, Aft section of the ship. Reservation is required.
The Lido. This serves Asian and international buffet, including Halal and Indian cuisines. The outdoor area of the restaurant is a 24-hour snack place that also serves morning tea and afternoon tea. This is located on Deck 16, Aft section.
Dream Dining Room Upper and Lower have a ballroom hall-themed setting and floor-to-ceiling windows that afford guests the magnificent views of the ocean.
Note: Alcoholic drinks are not free-of-charge.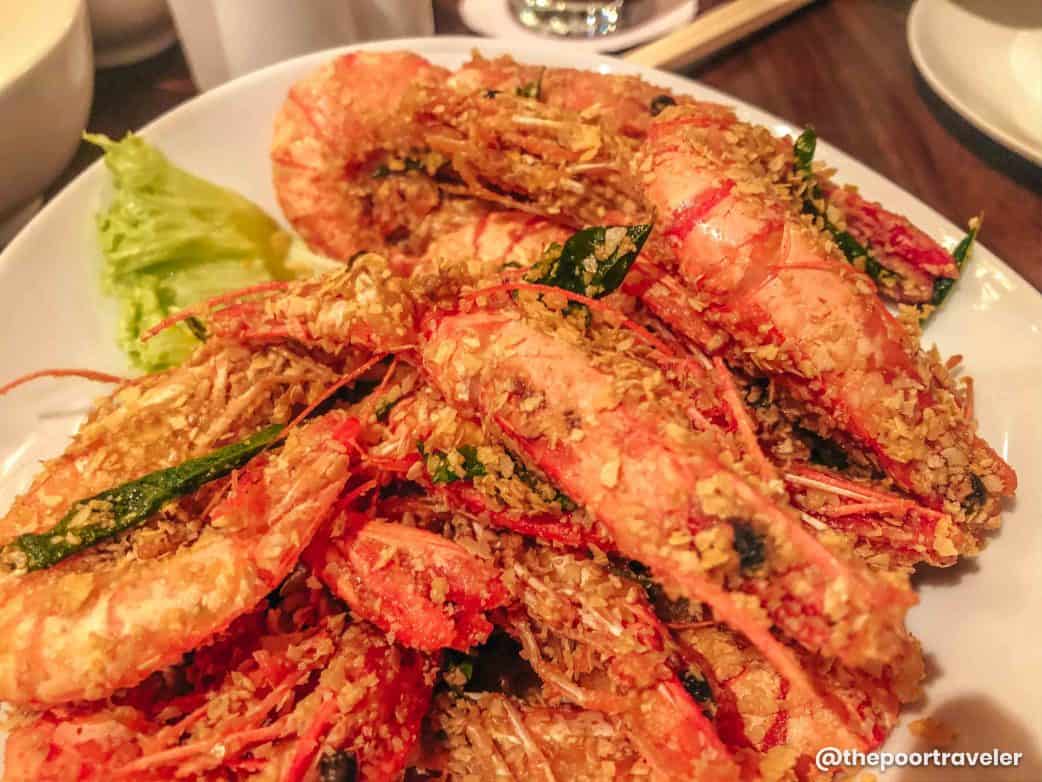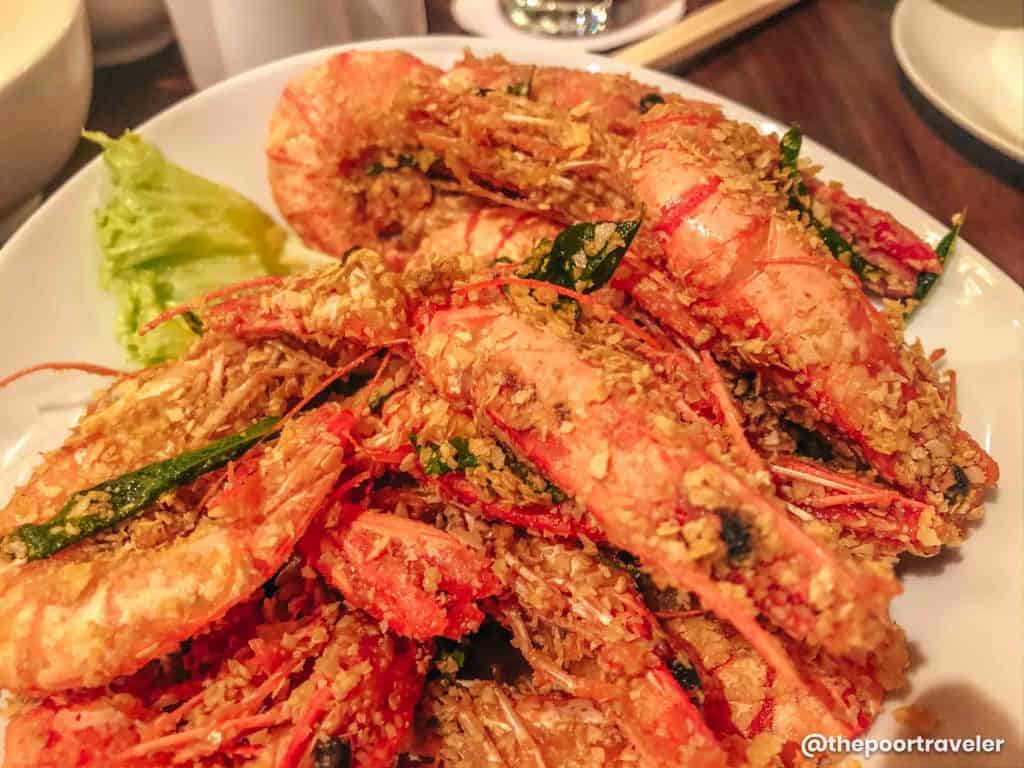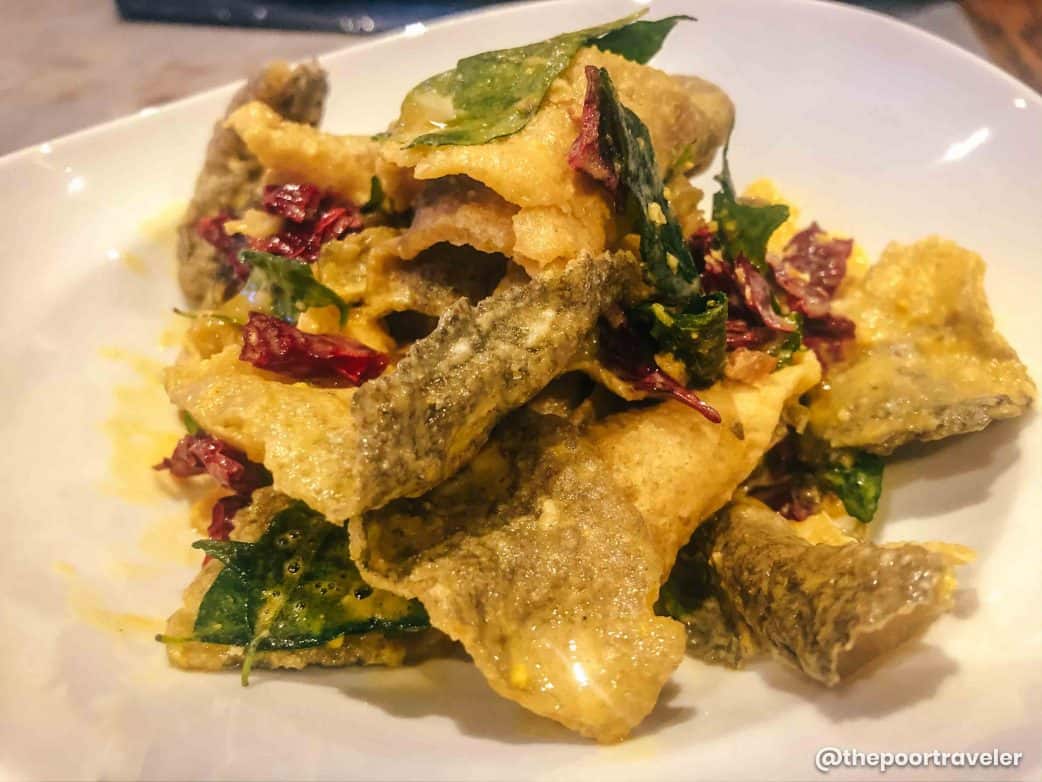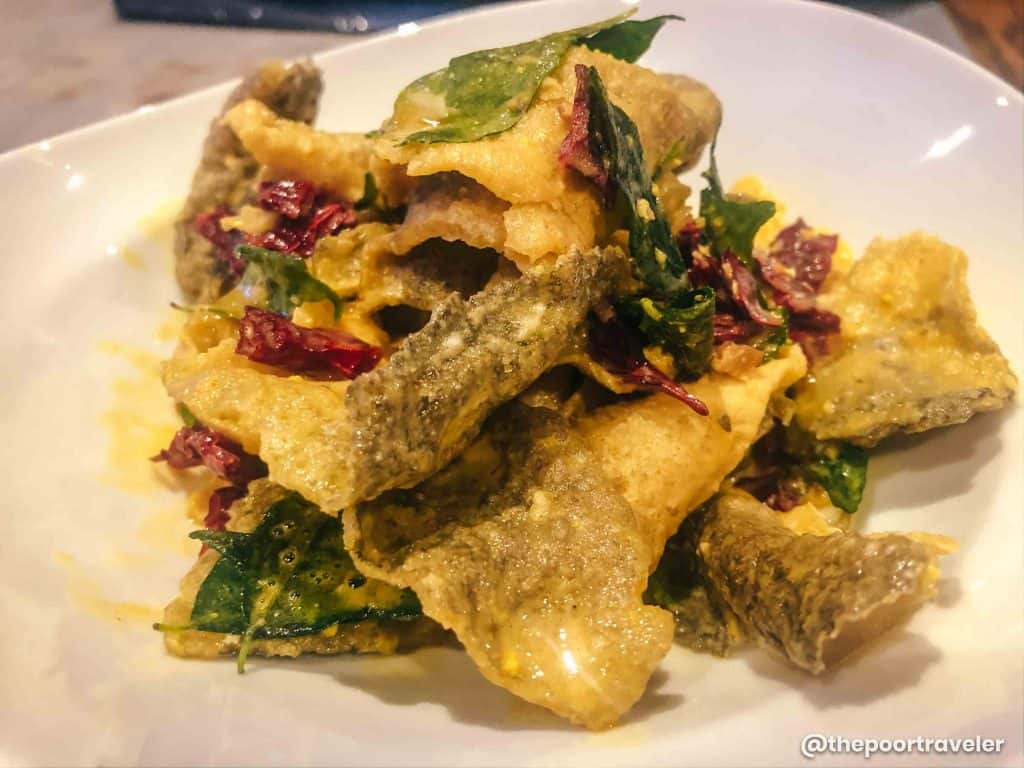 You may also try the specialty restaurants! Genting Dream has nine. Charges apply when dining at any of these, but if you are craving any of their offerings, go for it. Here are your options:
Umi Uma (Japanese Cuisine and Teppanyaki / Korean BBQ; Deck 8, Aft)
Hot Pot (Choice of meat, seafood or vegetarian hot pot; outdoor setting; Deck 8, Aft)
Prime Steakhouse by Mark Best (Western Dishes / Steak; Deck 8, Mid)
Seafood Grill by Mark Best (Western Dishes / Seafood; Deck 8, Mid)
Gelateria (Homemade Gelato; Deck 8, Aft)
Blue Lagoon (Hawker Food / Asian and International; Deck 7, Mid, open 24 hours)
Lobby Café (Coffee / Tea / Bread; Deck 6, Mid)
Silk Road Chinese Restaurant (Chinese Fine Dining; Deck 6, Forward)
Crystal Life Cuisine (Healthy Options; Deck 15, Forward)
---
Shore Excursions (Shorex)
To put it simply, these are pre-arranged tours at every stop. One of the best things I love about cruising is that you get to visit other countries while enjoying the cruise ship's amenities and features at the same time.
This time with Genting Dream, we took the weekend getaway package with a stop at Bintan Island in Indonesia. For this stop, there are three Shorex options to choose from: Tanjung Urban Explorer, Scuba Tryout at Trikora Coast, and Bintan Black Coral Leisure Diving. We took the first option which includes Gurun Pasir Busung (sand desert), Telaga Biru (Blue Oasis), and Trily Resort Center Mangrove Forest in the itinerary.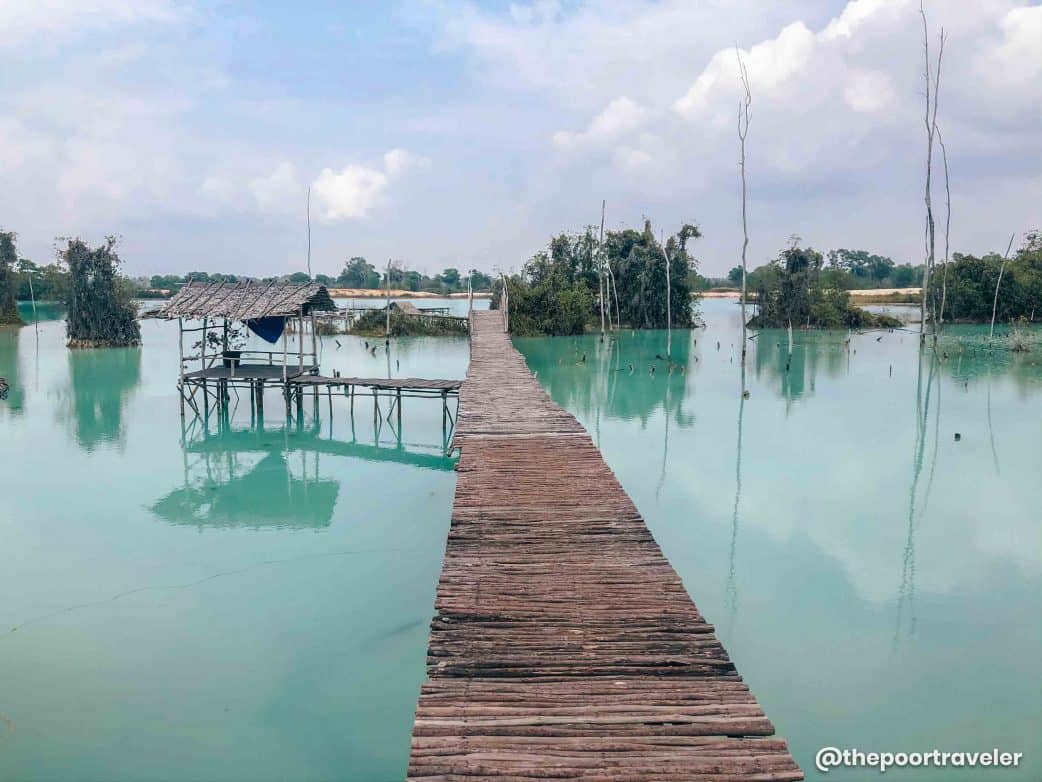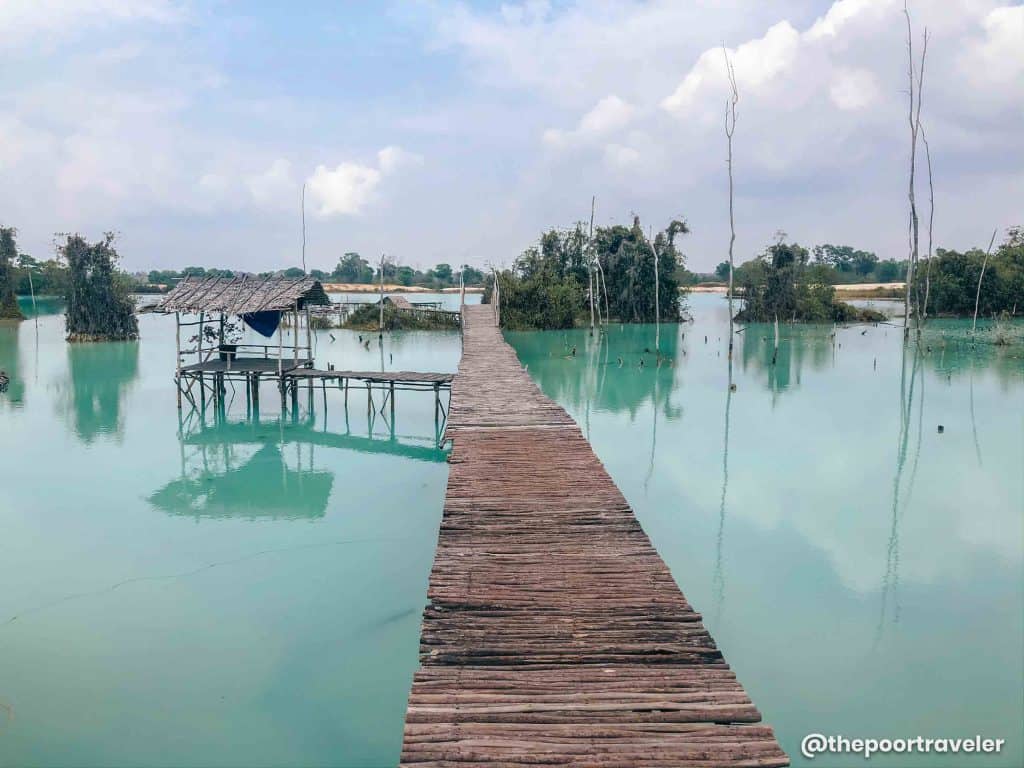 You can also pull a D-I-Y. It's up to you. Here are the scenarios:
Booking a Shorex. This is the same as joining a guided group tour. You won't have to worry about getting to one attraction to the next or how much it will cost you because everything, including the meal, will be taken care of for you by the local tour operator partners. You can be assured that you will return to the ship on time.
Pulling a D-I-Y. You can travel at your own pace and control your itinerary. It is also a cheaper option. BUT, you need to be aware of the time. Make sure that you return to the port on time or earlier because the ship will not wait for you. It will leave, with or without you.
Whatever you choose, you will be given a small sheet of paper upon disembarkation. This usually contains instructions and the address of the port where the ship is docked. Don't forget to bring your Access Card and a photocopy of your passport bio page.
Note: Some Shorex options may require a lot of walking or trekking or activities that might not be suitable for those with health issues. Carefully check the itinerary and assess if the tour is viable for you. Also, each tour needs a minimum number of participants. A tour may be canceled if it doesn't meet the minimum requirement.
---
Room and Amenities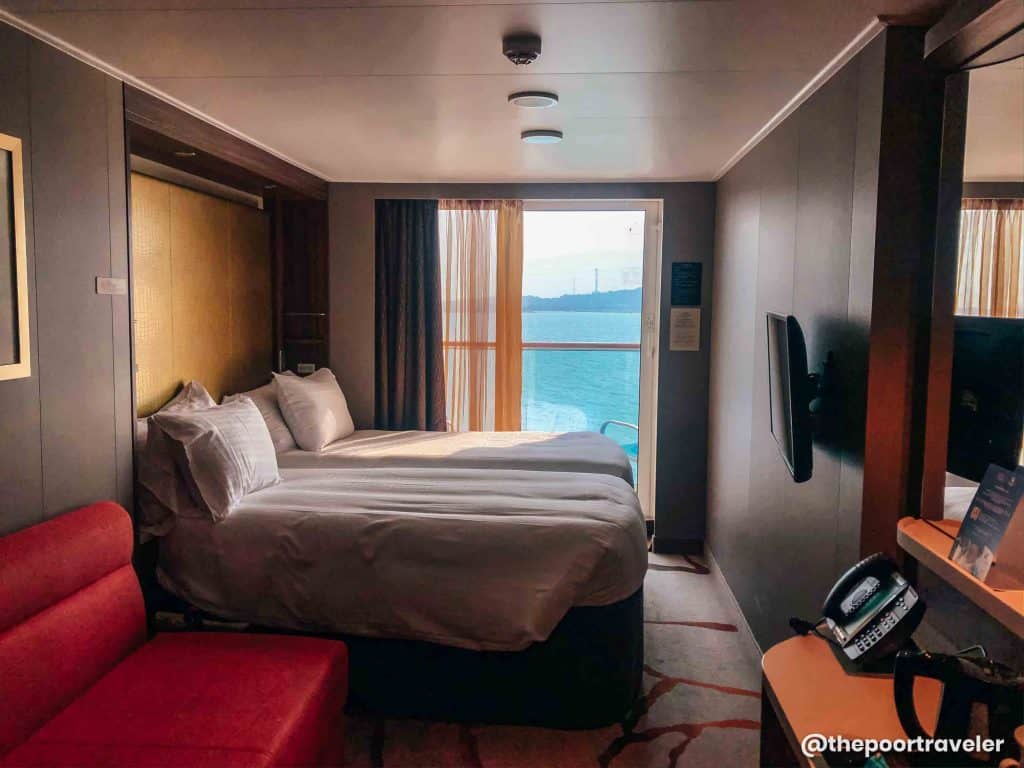 Genting Dream has four types of accommodations: Interior Stateroom, Oceanview Stateroom, Balcony Stateroom, and the exclusive suites, collectively referred to as The Palace. Since the ship caters to families and big groups, there are over 100 connecting rooms. About 70 percent of accommodations feature spacious balcony staterooms. Aside from the toiletries and towels, the rooms also have haird ryer, mini-refrigerator, safe, water kettle, complimentary bottled water, tea, coffee, and sugar packets. These are replenished daily as housekeeping do regular cleaning.
The cheapest is the Interior Stateroom. If you want to make the most of the ship's features, you will probably be spending most of your time outside the room — swimming, sunbathing, eating, playing, shopping, watching shows or going on shore excursions.
Here are some amenities that you can enjoy for FREE: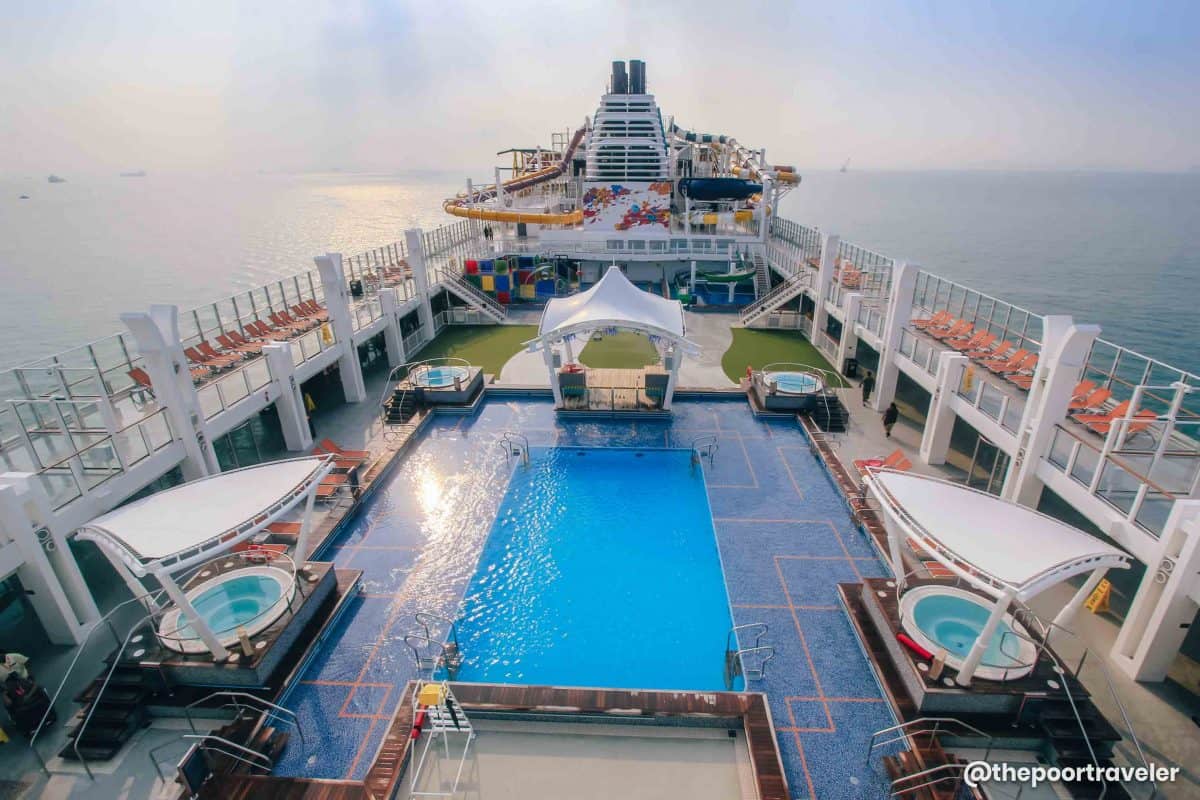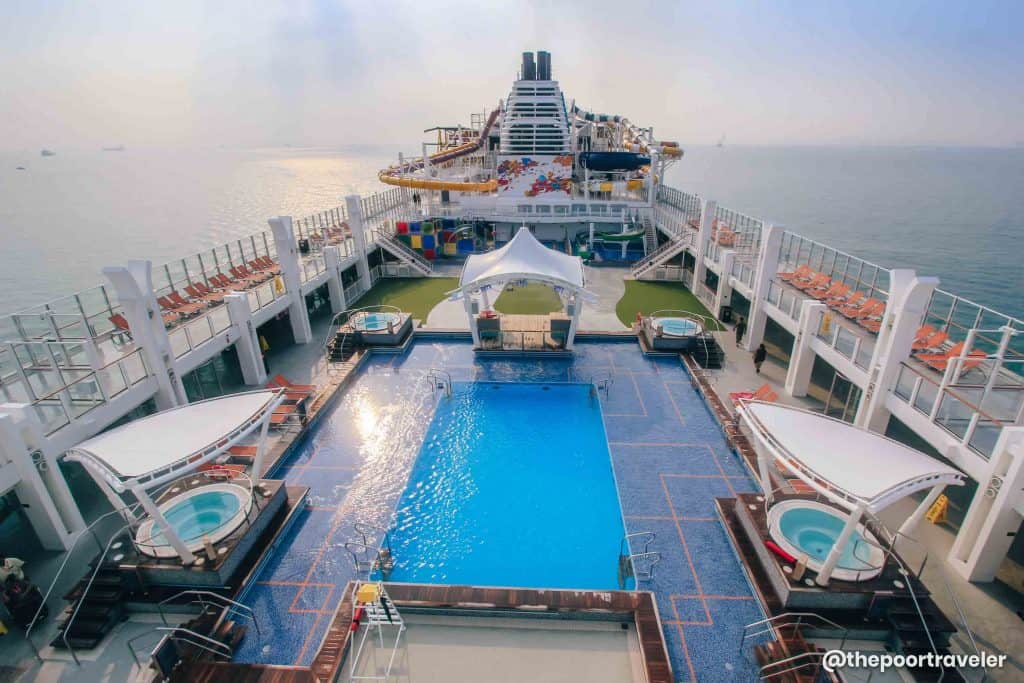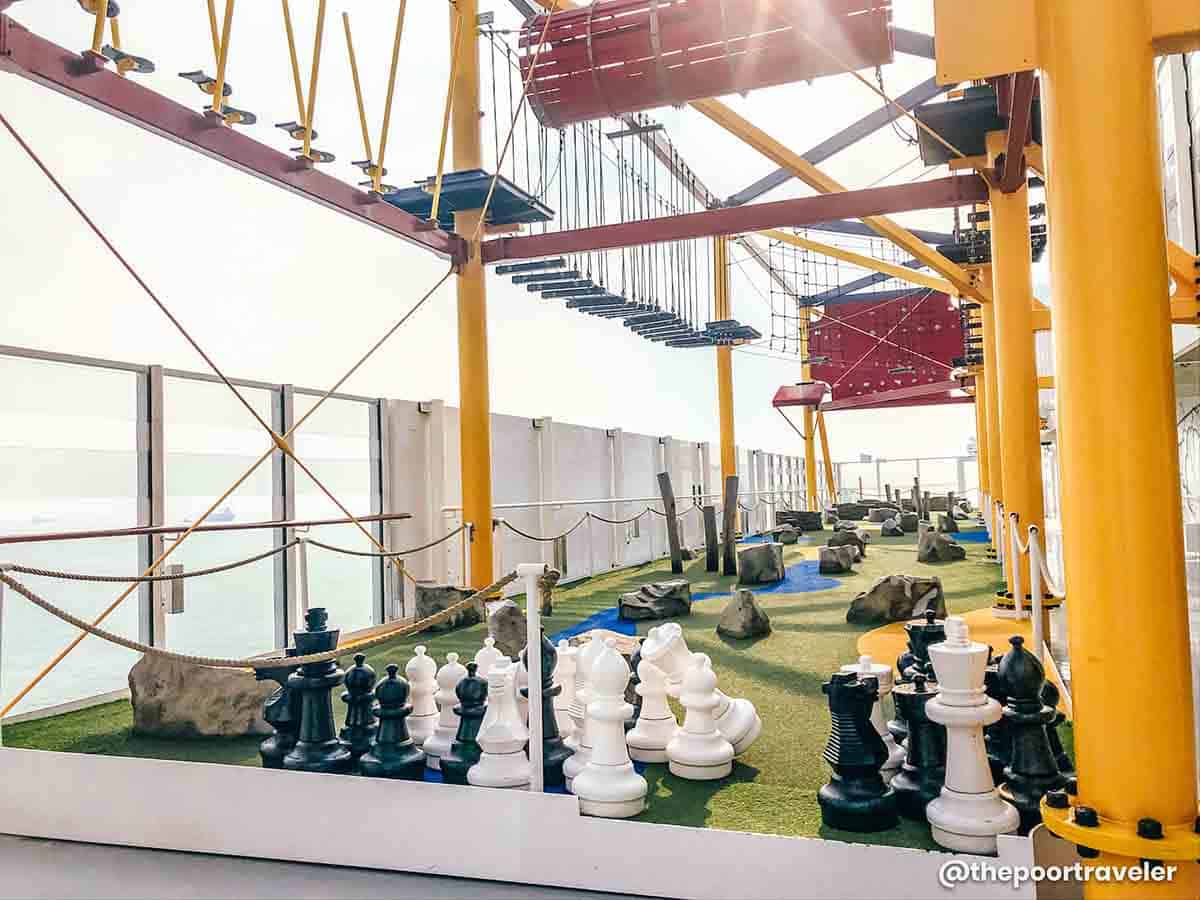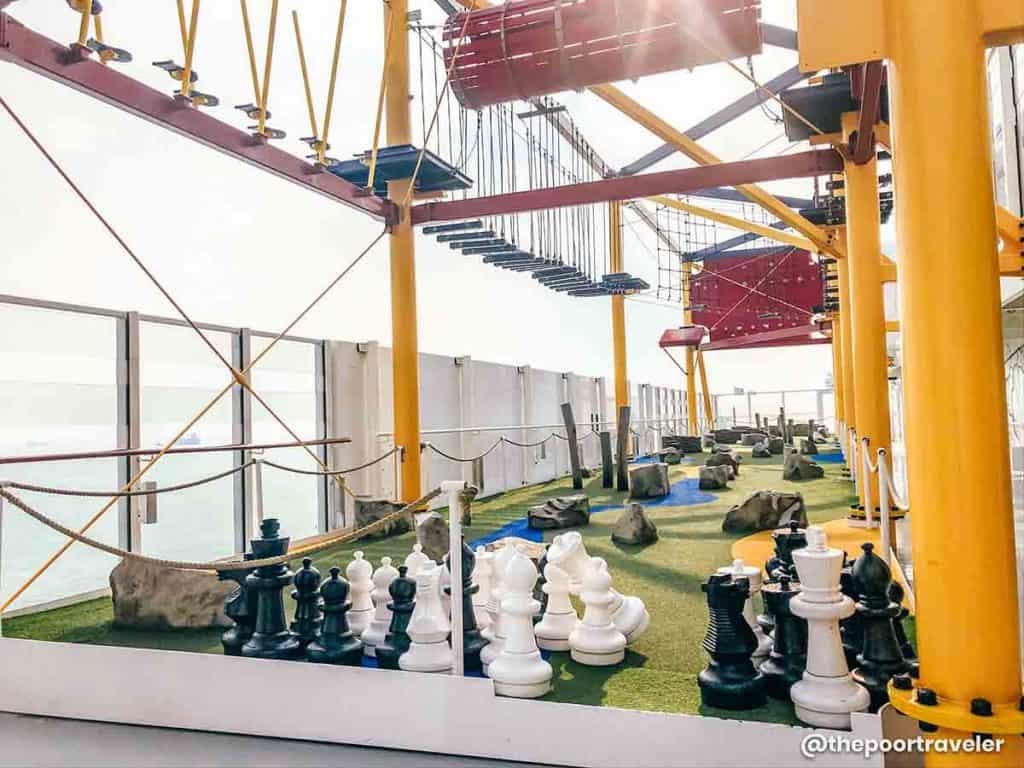 Waterslide Park. You have six slide types to choose from — from gentle slopes for the family to steep inclines for the adventurous. Wear proper swimming attire. Follow the rules and the staff on duty for your safety. Located on Deck 20, Aft.
Main Pool and Kids Water Park. Located on Deck 16, Mid. You can see the Waterslide Park from here. You can also relax and sunbathe at the Sun Deck on Deck 17, Mid.
Crystal Life Fitness. This is the gym. If you don't want to miss your workout routine, you can do it here. Located on Deck 15. You can also go to the Jogging Track on Deck 17, Forward.
Ropes Course. Perfect bonding activity for the family, couples, and groups. Complete the course and punctuate it with the 35-meter zipline, gliding along the side of the ship above the water from Deck 18.
Sportsplex. A large outdoor court that can host basketball, tennis, archery, bubble soccer, and other physical games. Located on Deck 19, Aft.
Rock Climbing Wall. Wear proper footwear. Located on Deck 18, Aft.
Mini-Golf. Nine-hole putting course. Please wear proper sports shoes. Located on Deck 18, Aft.
If you like to shop or bring home some souvenirs, you can get duty-free items from The Dream Boutiques located on Decks 6 and 7. The Dream Store/Souvenir Mart, located on Deck 6, is where you can get Dream Cruises merchandise. If you fell in love with one of the artworks you see inside the ship, you can go to the Art Gallery, located on Deck 8, to purchase a copy of that artwork.
---
Evening Shows and Events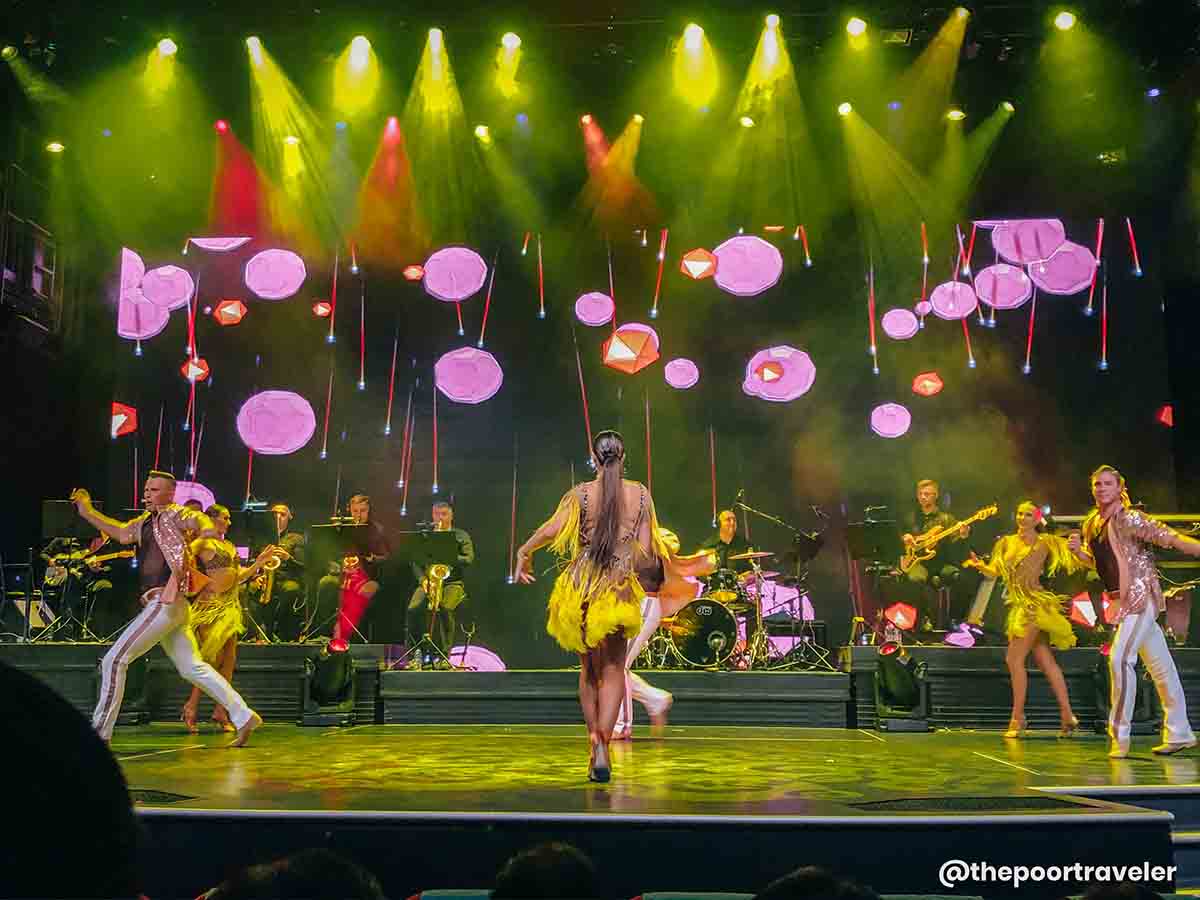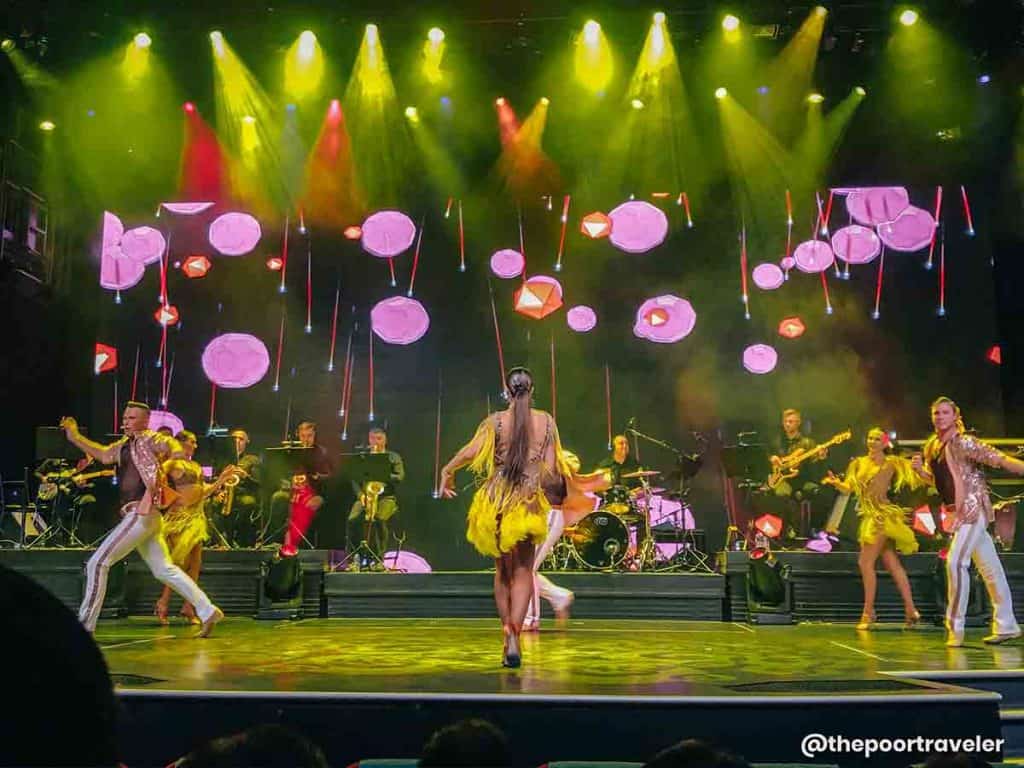 The night is as exciting as the day onboard Genting Dream. You can choose from brilliant live production shows brought to you by the award-winning international entertainment team. During our cruise, we have two choices: SONIO – A Tale of Two Dreams and Some Like It Hot. We were able to watch the latter at Zodiac Theatre. You need to reserve your seat for the show at the Box Office on Deck 6 (Mid). You can find the opening hours of the Box Office on the Dream Daily/Dream Weekender directory sheet provided in your cabin.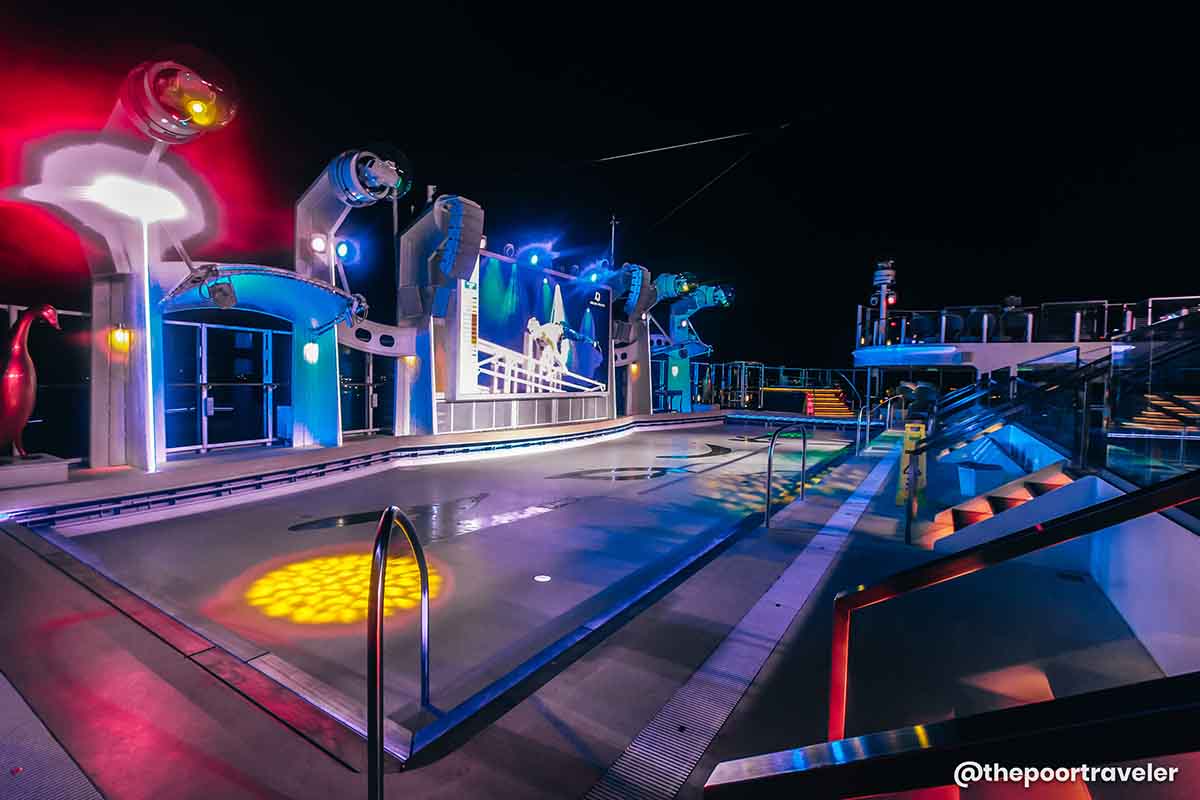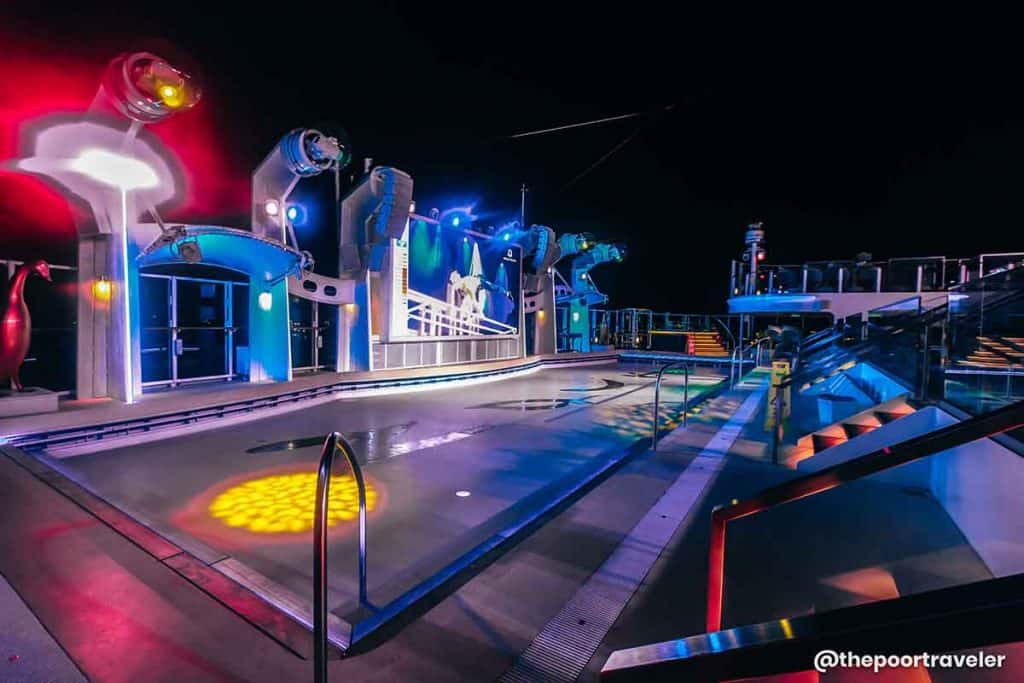 If you want to brush up on your moves and still got the energy to dance the night away, let Zouk and Zouk Beach Club orchestrate an unforgettable party for you as it brings the best beats by world-class DJs. Both are located on Deck 17. Zouk is Singapore's most sought-after nightclub and consistently chosen one of the top ten clubs in the world.
If you booked a 5-night cruise, expect a grand night party on the last night called Dream Night. This usually happens at the pool deck. You can also check out the bars if you just want to have a sip and unwind. Here are some of them: Sun Deck Bar (Deck 17/Mid), Pool Deck Bar (Deck 16/Mid), Red Lion (Deck 7/Mid/24 hours), Bar 360 (Deck 6/Mid), Karaoke (five rooms/Deck 6/Mid), and Bar City, a collection of bars in one area: Johnnie Walker House, Penfolds Wine Vault, Mixt Cocktail Bar, Humidor Cigar Lounge, and Bubbles Champagne Bar (Deck 8/Mid).
---
Cinema at Sea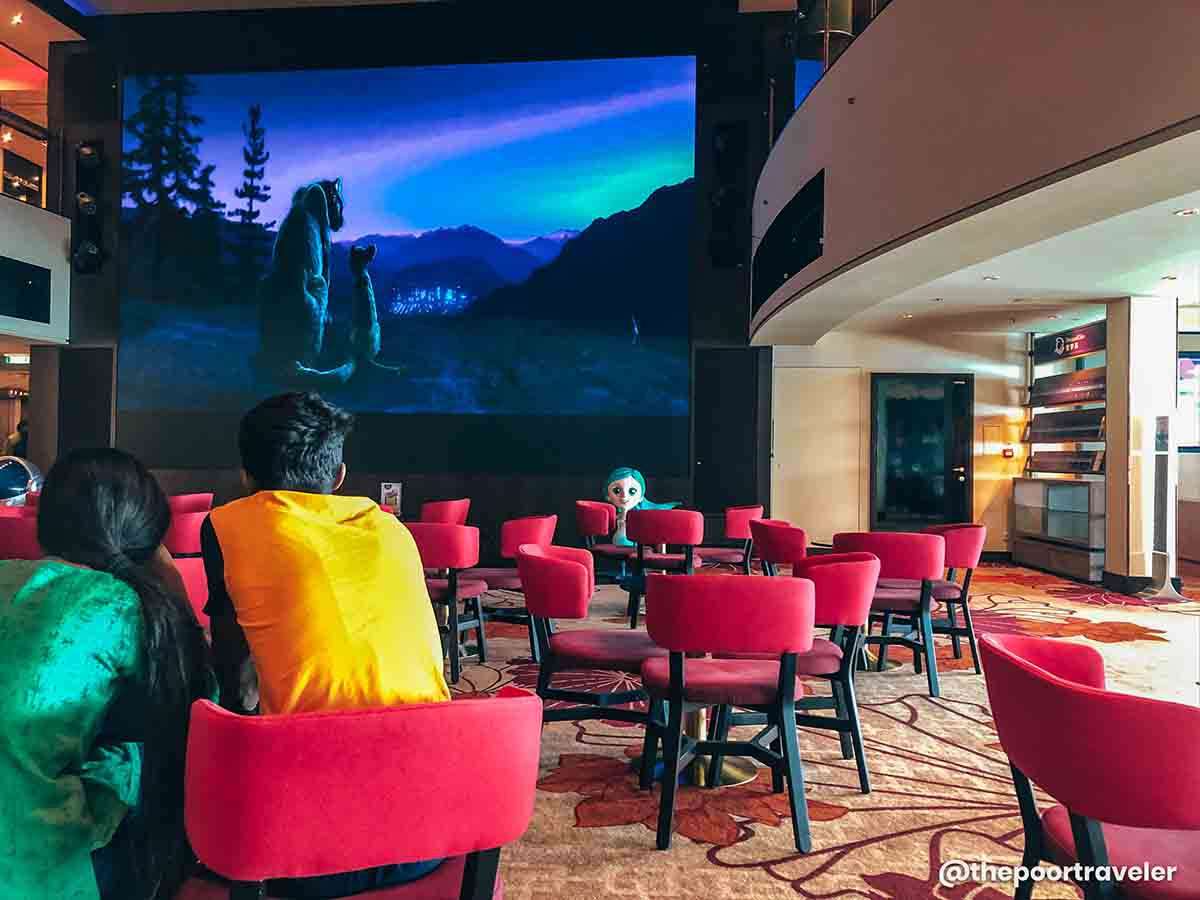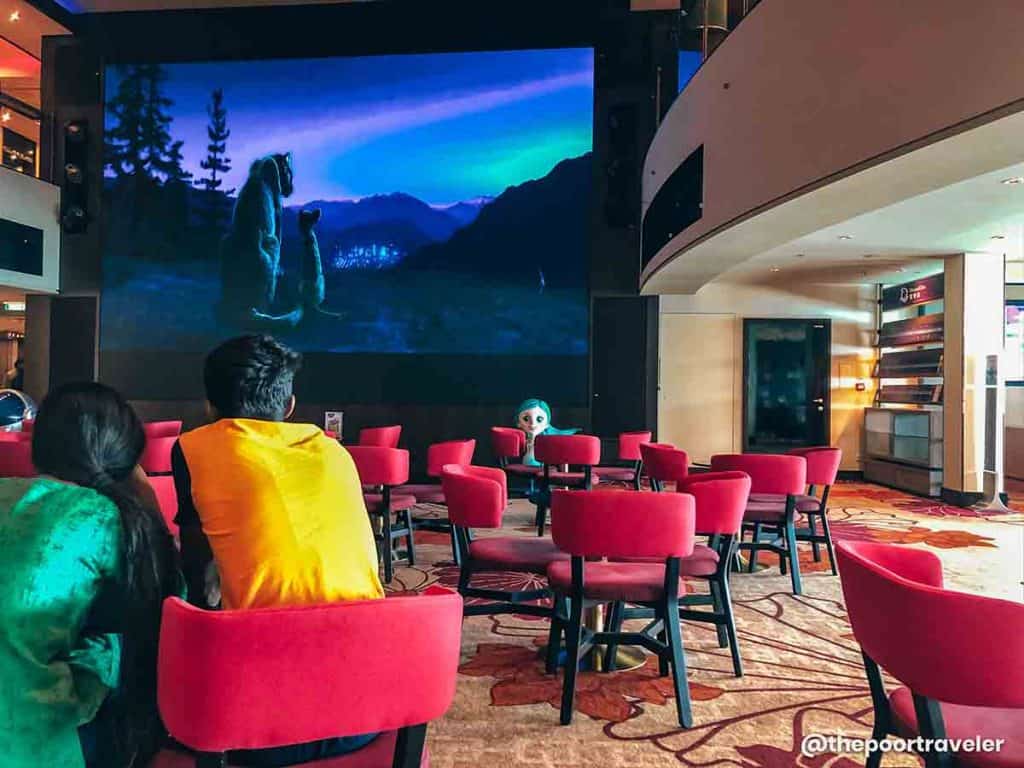 For movie enthusiasts, you can still watch while on board. Depending on the schedule, here are the places to catch flicks: Zodiac Theatre (Deck 7/Forward), Zouk Beach Club (Deck 17/Aft), and the Lobby (Deck 6/Mid). Check the Dream Daily/Dream Weekender directory sheet for the venue and the time.
---
WiFi
Yes! You can connect to the internet while at sea. How? Subscribe to WiFi through the Dream Cruises Mobile App. Here are the rates. Note: Rates vary depending on how many days and the package type.
Standard: SGD19 – SGD95. Good for e-mail, chat, and social media. You can connect up to two devices.
Premium: SGD29 – SGD145. Good for e-mail, chat, social media, and light media streaming. You can connect up to two devices.
---
Checking Out and Disembarkation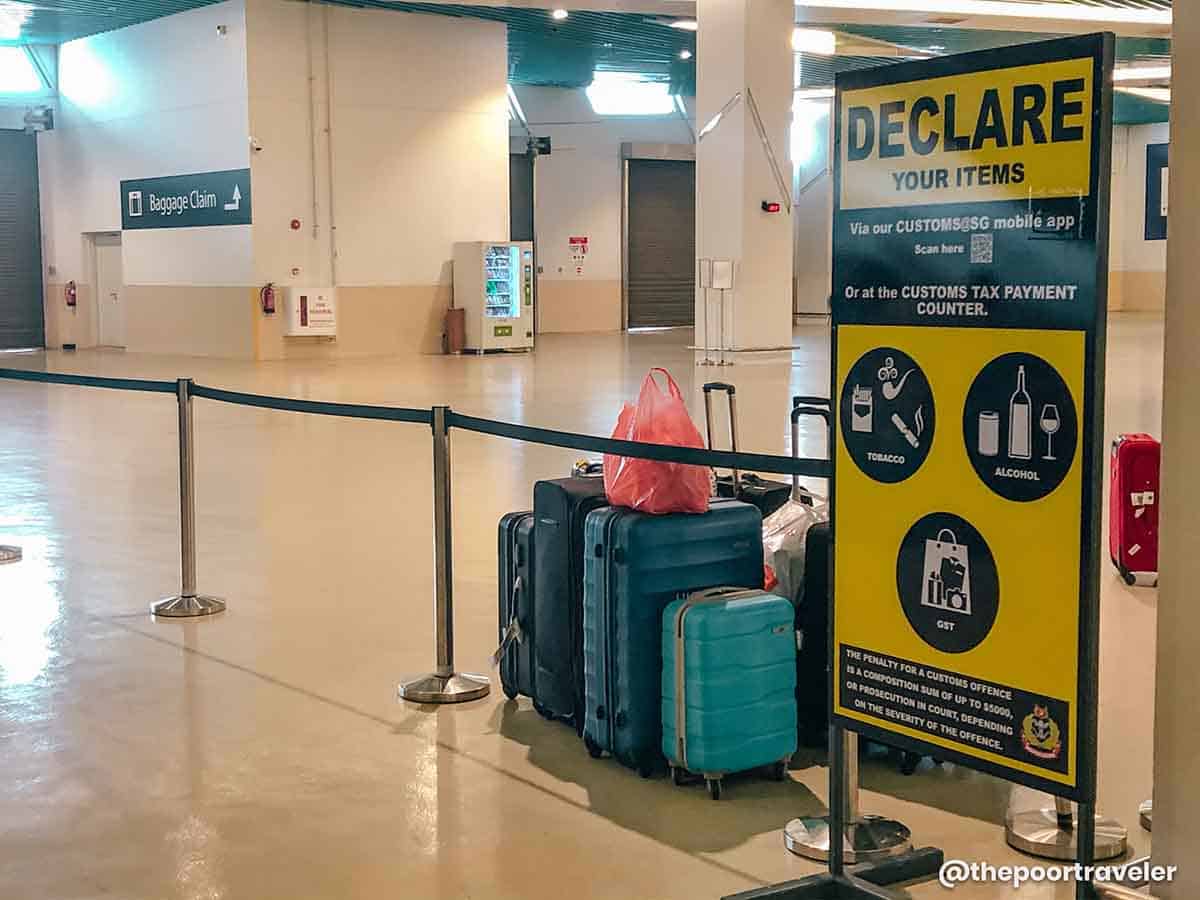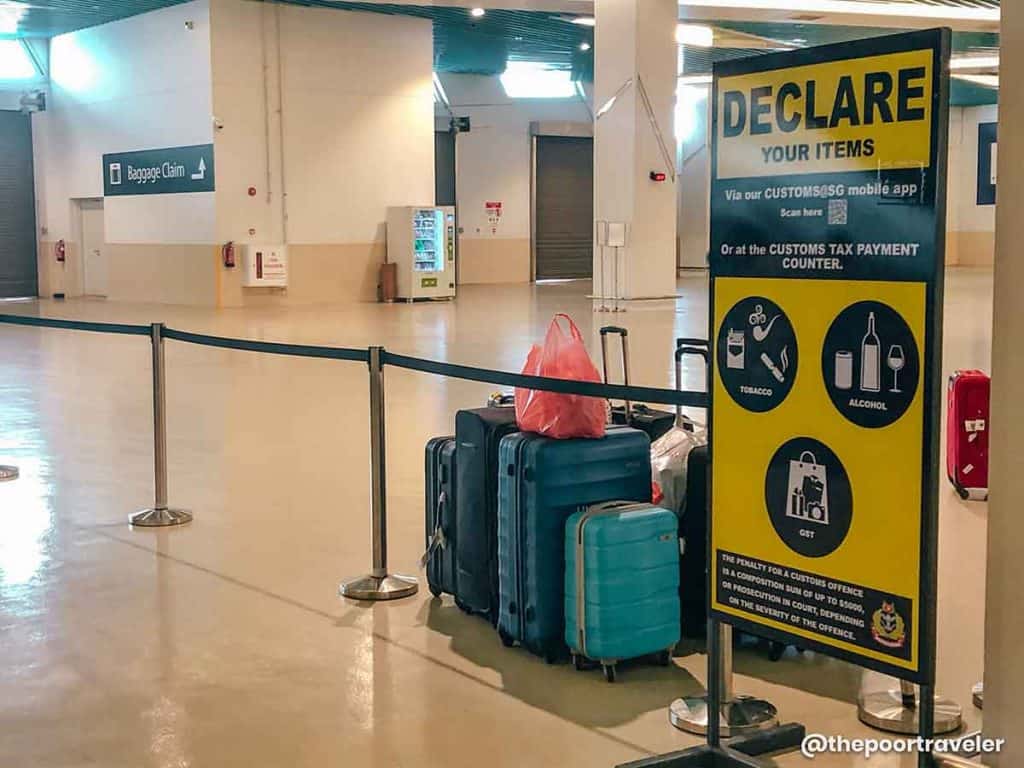 The day before disembarkation, you will receive a Disembarkation Notice explaining the check out procedure, disembarkation procedure, travel document collection, and baggage collection.
If you don't want to carry your luggage throughout the disembarkation process, you may leave it outside your cabin on or before the specified time. Set aside a small carry on bag for all the important stuff such as your wallet, your travel documents, prescribed medicine, etc. Get your luggage at the Baggage Claim Area after going through the immigration process.
Settle your account's balance before checking out to avoid delays during disembarkation. Reminder: A mandatory gratuity of SGD21 per night is charged to EVERY guest. For guests staying in the suite, it's SGD26 per night. This rule is not applicable to infants below two years old.
---
More About Genting Dream
Genting Dream is the eldest of the fleet, launched in 2016, by the cruise brand Dream Cruises, the sister brand of Star Cruises and Crystal Cruises, which are all managed by Genting Cruise Lines, a division of Genting Hong Kong. Genting Dream was followed by World Dream in 2017 and Explorer Dream in 2019.
Dream Cruises partnered with Singapore Airlines for the special Fly Cruise packages for Genting Dream. The promo runs until October 31, 2019 (UPDATE: This has been extended to December 31, 2019). The sailing period is until March 31, 2020. You can choose from any of these roundtrip Singapore cruise packages.
5-Night Southeast Asian Splendor
Itinerary Options: Nha Trang – Ho Chi Minh / Surabaya – North Bali / Ko Samui – Bangkok / Penang – Phuket – Langkawi – Kuala Lumpur
3-Night Cruise Escapades
Itinerary Options: Penang – Phuket / Penang – Langkawi / Melaka – Langkawi / Langkawi – Phuket
2-Night Weekend Getaways
Itinerary Options: Melaka / Kuala Lumpur / Bintan Island
For inquiries, here are the contact details: (02) 8836 6080 (landline) and salesmanila@gentingcruiselines.com (e-mail).
---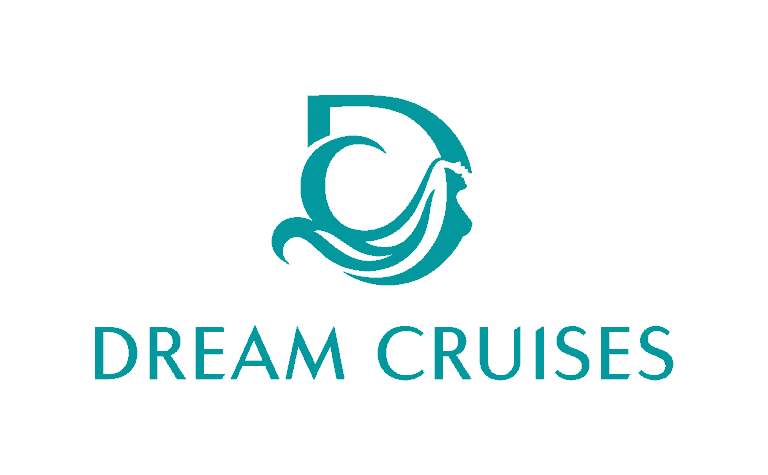 This post is brought to you by Dream Cruises.
2️⃣0️⃣1️⃣9️⃣ • 1️⃣0️⃣ • 1️⃣5️⃣
---