Genting Cruise Lines has announced that Dream Cruises, one of its brands, will be resuming operations this month, making it the first cruise line to do so after the global industry shutdown due to the COVID-19 pandemic.
One of its ships, the Explorer Dream will be island hopping around Taiwan starting July 26, 2020. This comes in two- and three-night itineraries departing from Keelung and calling at Penghu, Matzu and Kinmen islands. Note that this is open to Taiwan residents only and NOT yet available for Philippine residents.
With Genting Cruise Lines' history with Taiwan as both a destination and homeport and because of Taiwan's success in controlling the pandemic within its borders, Dream Cruises supports the efforts of the local authorities to restore their economy and open up tourism. They will be offering special island-hopping cruises for Taiwanese guests to enjoy short getaways and ocean voyages.
To ensure the safety of their passengers, Genting Cruise Lines worked with DNV GL, the largest classification society in the world. They adapted their hospital "Certification in Infection Prevention (CIP) for the Marine Industry (CIP-M), making Explorer Dream the first cruise ship in the world to receive the CIP-M certification. This will further verify the procedures and systems Dream Cruises has in place to protect both their passengers and crew.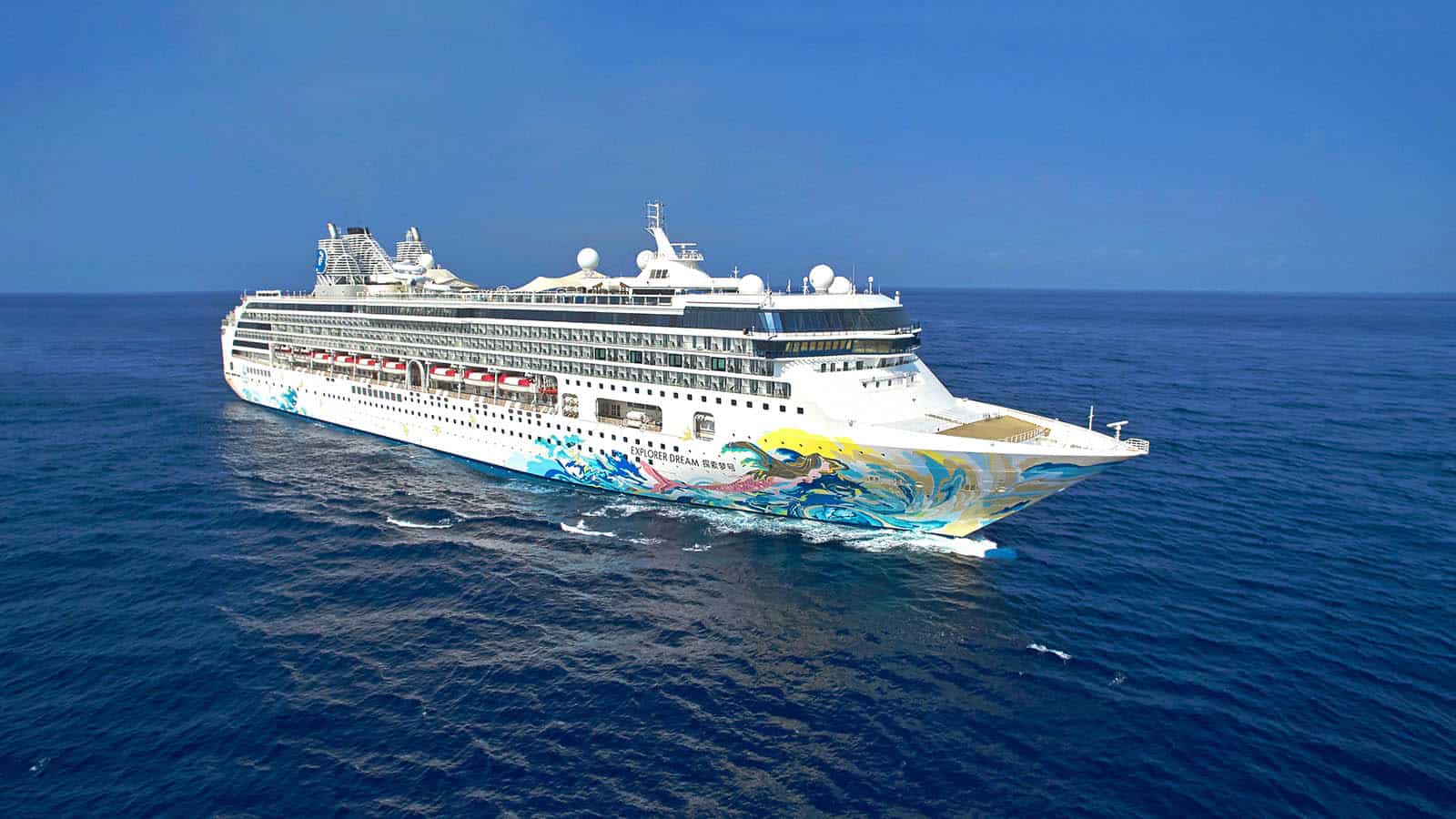 Following Taiwan's regulations prior to resuming operations, Explorer Dream went through deep cleaning and strict quarantine procedures for her crew. Majority of her crew will be from other Genting Cruise Lines ships who have been quarantined for the last 3 months. They will also undergo a mandatory 14-day quarantine on land after the ship arrives in Keelung and an additional 7-day isolation period on board upon negative nucleic acid test results. In total, they will undergo 21 days of exhaustive preventive procedures before they begin operations.
Explorer Dream will also enforce stringent health screening processes and guidelines prior to embarkation and disembarkation. Social distancing measures will also be implemented on board. There will also be thorough sanitation, disinfection, and enhanced hygiene practices for guest cabins and crew member quarters as well as public areas and recreational facilities. Food and beverage handling procedures will also be in place.
All these new measures to ensure passenger safety are drawn first-hand from Genting Cruise Lines' experience as two of their ships serve as temporary accommodations for foreign workers in Singapore.
2020 • 7 • 20