After enjoying all the wondrous things that Alishan has to offer, it's time to get out of the scenic area. While there are direct buses connecting Alishan to other key destinations like Taipei, Taichung, and even Sun Moon Lake, the most popular route is by getting back to Chiayi City and taking the train from there.
To get to Chiayi City, there are two common routes: by direct bus to Chiayi and by taking the bus to Fenqihu then train to Chiayi.
Whatever you prefer, this article will give you the information you need to reach Chiayi hassle-free.
WHAT'S COVERED IN THIS GUIDE?
BY DIRECT BUS
One of the main attractions in Alishan is its vintage railway network, especially the Alishan Express train. If it's your first time, you must try it on the way to the forest park area. But one journey should be enough to experience the Alishan Express train.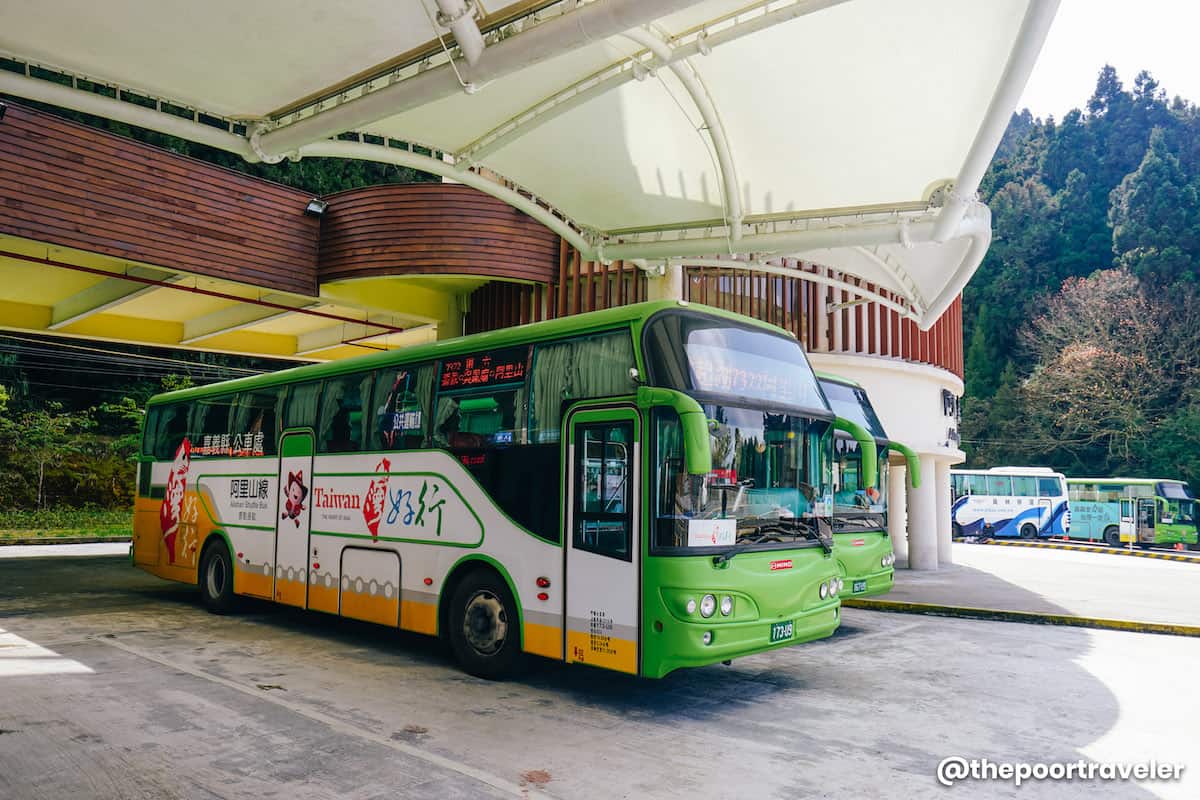 If you arrived in Alishan by train, no need to take it on your way back to Chiayi City. For that, I recommend taking the direct bus instead for these reasons.
It's faster. It takes less than 2 hours.
It's cheaper. The direct bus fare costs TWD 240-278. But the bus + train journey will cost you a total of almost TWD 500.
It's more convenient. No need to make any transfer. The bus will drop you off at either the TRA train station or the THSR train station (depending on the bus you book).
You have more options. Over 10 direct buses ply the Alishan-Chiayi route per day. But only 3 Alishan-Fenqihu buses are available per day and only up to 3 Fenqihu-Chiayi trains (only one on weekdays).
It's more ideal for short-term visitors. Direct buses will allow you to spend more time in Alishan.
– If you're on a day trip, the direct bus will allow you to stay longer. The last direct bus leaves Alishan at around 5:00pm, while the last train departs from Fenqihu at 2:30pm on weekdays and 3:00pm on weekends/holidays.
– If you're staying overnight in Alishan, you probably would try to catch the village's celebrated sunrise, which means you'll have to wake up really early. By taking the direct bus, you can sleep uninterrupted, without transfers.
To catch the bus, you need to make your way to the Alishan Bus Station, right outside the recreation area (near the gate). Inside 7-Eleven, you will find a side counter that sells bus tickets. Just approach that counter. You know you're at the right spot if you see bus information on the desk.
There are two Chiayi-bound direct routes from here: to the TRA Station and to the THSR Station. Here are the schedules and fares.
---
Alishan to Chiayi TRA Station
Fare: TWD 240 (adult), TWD 120 (child, concession)
Schedule:
9:10
11:40
12:40
13:40 (1:40 pm)
14:10 (2:10 pm)
14:40 (2:40 pm)
15:10 (3:10 pm)
15:40 (3:40 pm)
16:10 (4:10 pm)
17:10 (5:10 pm)
The ticket looks like this: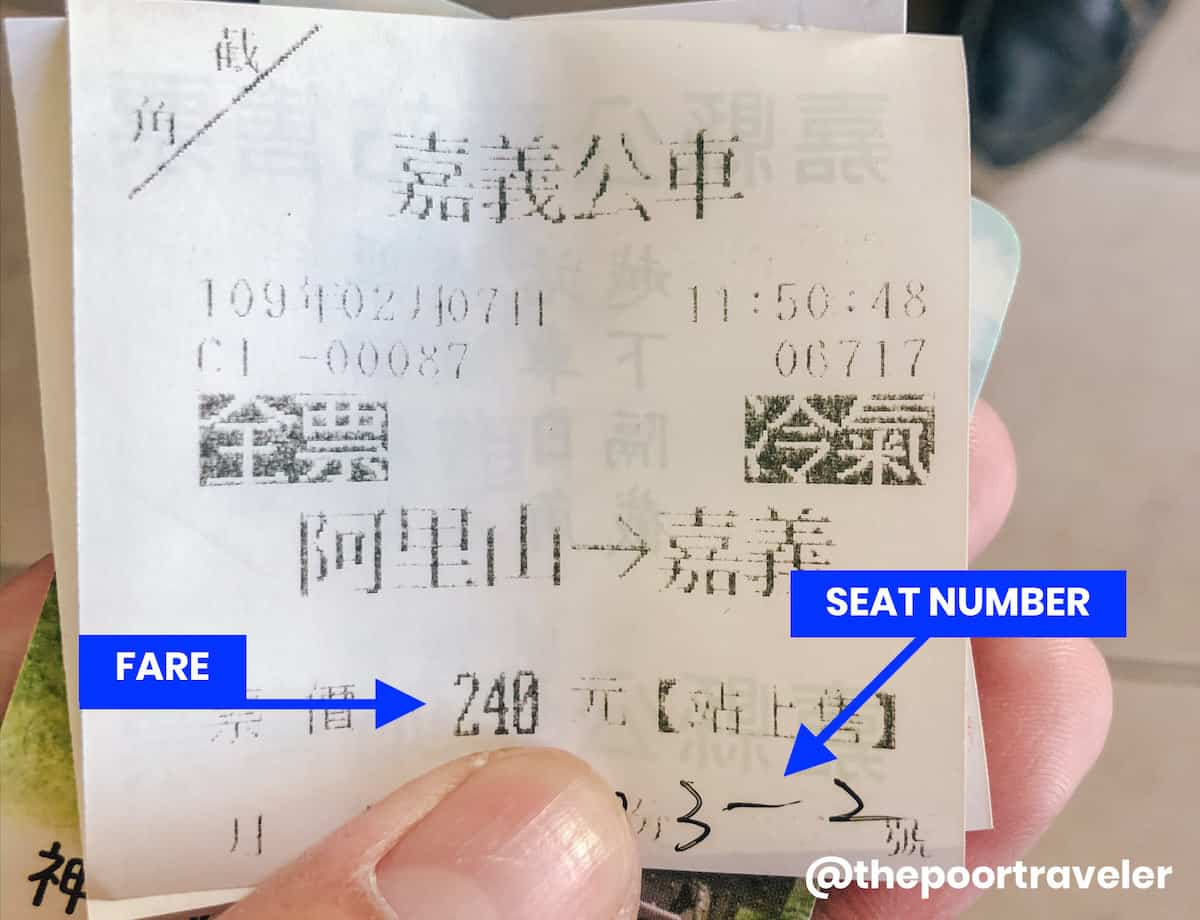 ---
Alishan to Chiayi THSR Station
Fare: TWD 278 (adult), TWD 139 (child, concession)
Schedule:
10:10
13:30 (1:30 pm)
14:40 (2:40 pm)
16:40 (4:40 pm)
---
BY TRAIN
If you wish to take the Alishan Express train to Chiayi City, you need to catch a connecting bus to Fenqihu first. This is a good option if didn't take the vintage train getting to Alishan or you simply wish to ride it again.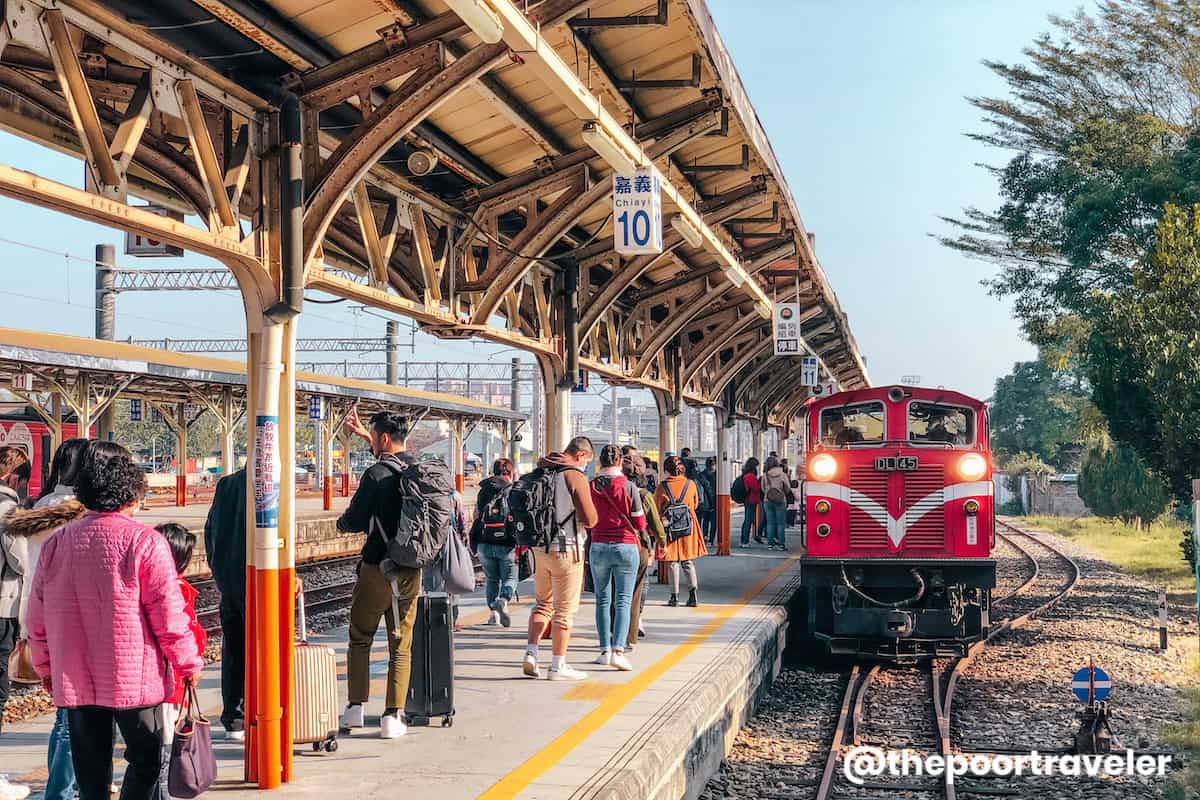 You can also take the train at Shizilu Station instead of Fenqihu, but I don't have information on that. Fenqihu remains the more preferred route for more visitors.
Here's how to do it.
Alishan to Fenqihu by Bus
You can catch the bus bound for Fenqihu at the Alishan Bus Station, just outside the recreation area (near the gate). During my visit, no need to pre-purchase tickets. You can simply hand your payment to the driver. Make sure you have the exact amount because they don't give change.
Fare: TWD 98 (adult), TWD 49 (concession, child)
Schedule:
9:10
10:10
14:10 (2:10 pm)
You will be dropped off near the Fenqihu Forest Railway Station, where you'll board the Alishan Express train to Chiayi City.
---
Fenqihu to Chiayi City
Fenqihu is NOT the first station so make sure you are there before the departure time. The train will only wait for less than 10 minutes to pick up passengers.
Here's the schedule:
14:30 (2:30 pm) – daily
15:00 (3:00 pm) – Saturdays, Sundays, holidays only
Travel time: roughly 2.5 hours.
Fare: TWD 384, adult; TWD 192, child.
The train terminates at Chiayi TRA station. Emphasis on TRA. If you need to catch a high-speed train to get to your final destination, you need to transfer to the THSR Station which is 30 minutes away.
---
TOP HOTELS IN ALISHAN
Lodging options in Alishan are quite limited. They're usually much more expensive than accommodations in other parts of Taiwan. Some hotels also don't have elevators, so make sure you express your preference for a lower level if you're not fit. Check in time is usually between 3pm and 4pm.
Here are the top properties on Agoda, as scored by their customers.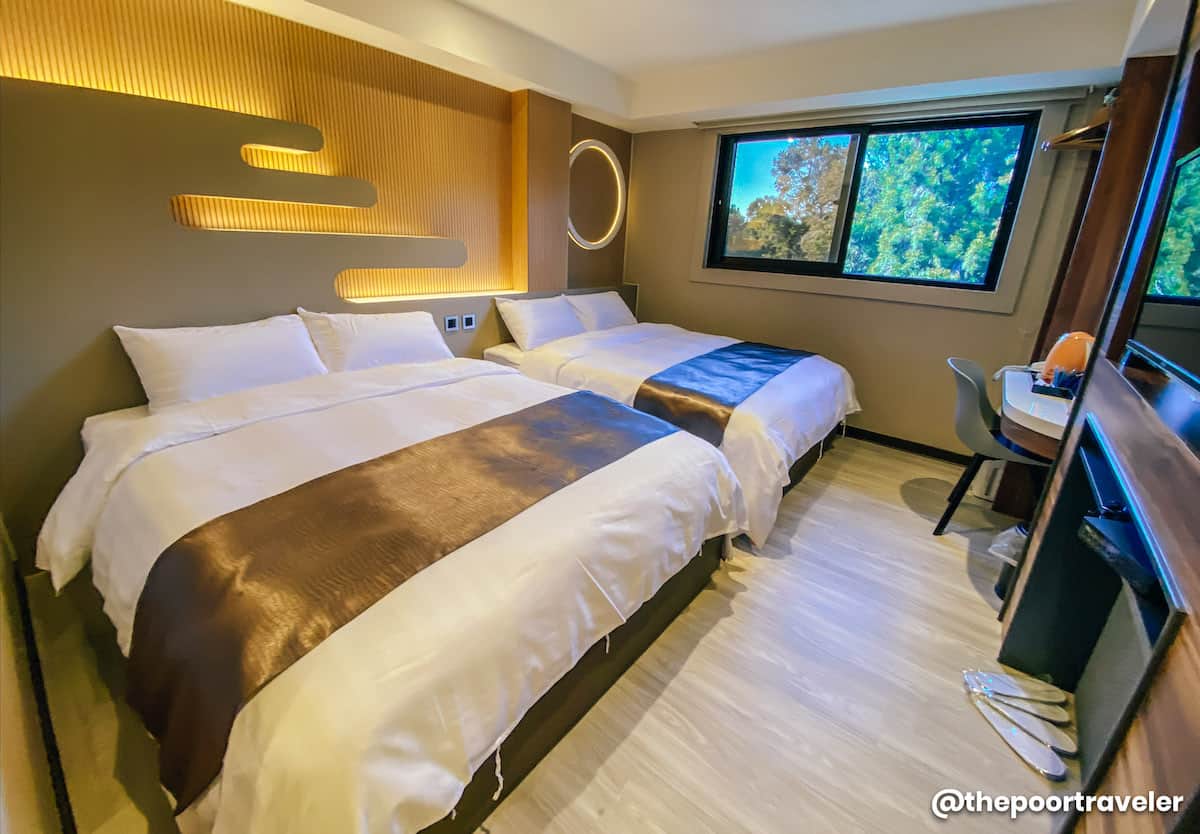 ---
TOP HOTELS IN CHIAYI
Whether you want plenty of lead time to catch the Alishan Express train or you simply want to explore, consider spending a night in Chiayi City. Here are the top hotels and hostels as ranked by Agoda users.
---
2020 • 8 • 11