New Zealand is one of those destinations that need no introduction. There's a big chance that you — my friend, reading this post right now — have either dreamed of visiting at least once in your life or have already decided to visit in the near, far, or far, far future. New Zealand is spellbinding in that way. Just a mere mention of its name captivates, conjuring up images of a fantasy world: magical, enchanting, and absolutely epic.
New Zealand's largest city, Auckland is the most accessible gateway to the country. It is home to 1.45 million people, a third of New Zealand's population. During my stay, I tried to document as much details as possible so I could create this quick travel guide on how you can enjoy a piece of it too.
---
WHAT'S COVERED IN THIS GUIDE?
When to Visit
New Zealand is in the southern hemisphere so their summer kicks in around December and winter in June. In general, when it comes to weather, Auckland is pleasant year-round, but summer (December-February) is the most popular. The downside, it is also the peak season, which means higher airfare and hotel rates. Winter gets some rain showers every now and then but rarely goes to the extreme.
The months of May (end of fall) and November (spring) are the most highly recommended because the weather is still great but you can avoid thick tourist crowds.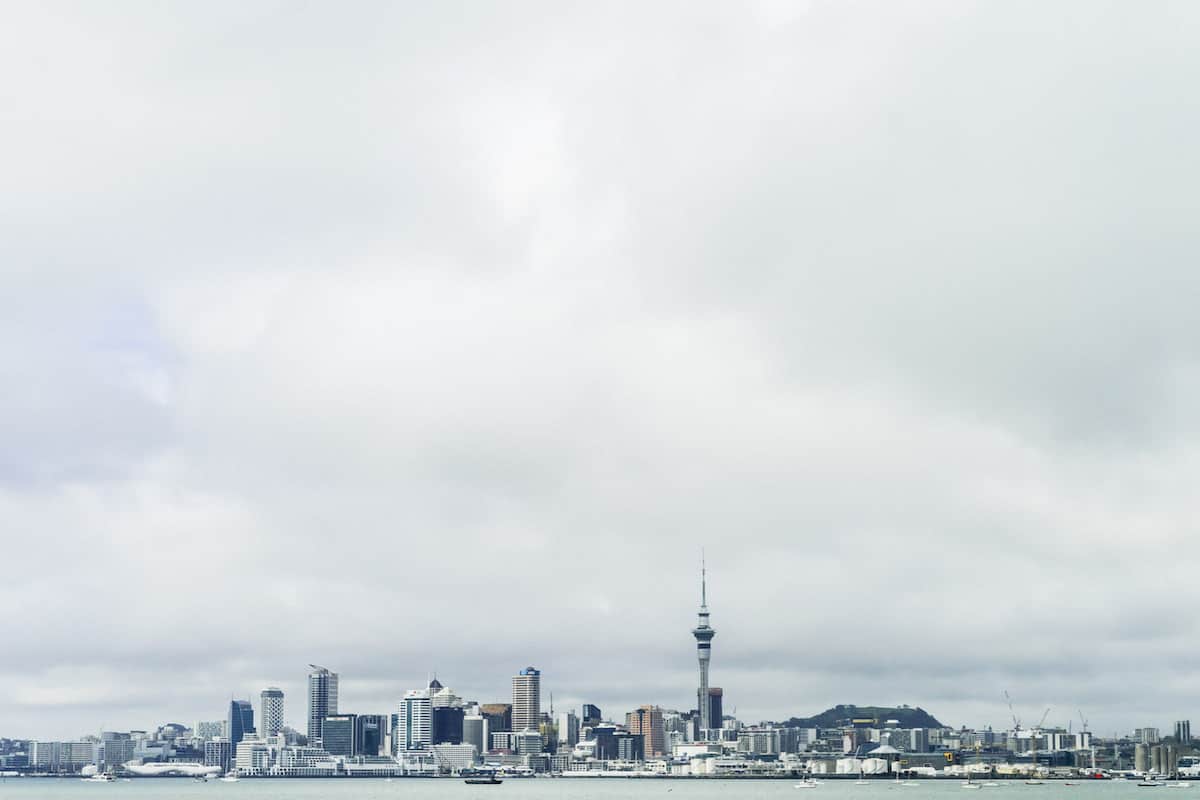 ---
How to Get to Auckland
If you're coming from Manila, Philippine Airlines flies directly to Auckland, which is a good option to have! Every booking comes with baggage allowance, meals, and other full-service airline perks.
There are no low-cost direct flights from Manila to Auckland, so if budget is a concern you will have to make a connection somewhere else. But that's when it gets tricky. A good connection to Auckland from Manila is hard to find if you're traveling on a tight budget. But here are a few reminders:
As much as possible, book the legs of your journey with the same airline. Why? So you don't need to worry about your luggage. You just check it in and pick it up in Auckland. This also gets you covered in case the first flight gets delayed and you miss the next flight. The airline will accommodate you in their next flight for FREE. If you book the second flight with a different airline, they're not under any obligation to provide new tickets.
If you're booking the connecting flight separately, ask if that airline has some sort of partnership with the other airline. Some carriers have agreements that might include seamless baggage transfer. Also check the layover time. Know that if you book flights separately, in many cases you will have to collect your baggage and check in again before you can board the next flight. ALSO, if it's connecting in a city that requires a visa, you might need to pass through Immigration first before the baggage pick-up so check the visa policy of that country.
If you're on a holiday, take TIME as currency too. It's not always about the price. Consider the travel time. Some fares may be so low but they entail a super-lengthy layover. You don't want to spend more than 20 hours en route when you could have used that time to explore New Zealand.
Search for Cheap Flights!
---
Important! New Zealand is very strict with biosecurity. Be sure to declare or dispose of the following items before entering New Zealand. False declaration can incur a nz$400 fine:
Any food – includes cooked, uncooked, fresh, preserved, packed, or dried.
Animals or animal products – meat, dairy, fish, honey/bee products, eggs, feathers, shells, raw wool, skins, bones, insects
Plants or plant products – fruit, flowers, seeds, bulbs, wood, bark, leaves, nuts, vegetables, parts of plants, fungi, cane, bamboo or straw
Animal medicines, biological cultures, organisms, soil, water
Equipment used with animals, plants or water, including for gardening, beekeeping, fishing, water sport, or diving activities.
Items used for outdoor activities such as footwear, tents, camping, hunting, hiking, gold, or sports equipment.
Prohibited / restricted goods – medicines, weapons, indecent publications, endangered species of flora or fauna, illicit drugs, or drug paraphernalia
Alcohol more than 3 bottles (not exceeding 1.125 litres each) and 4.5 litres of wine or beer
Tobacco more than 50 cigarettes / 50 grams of tobacco
---
How to Get from Auckland Airport to City Center
From the airport to Auckland CBD, you can take the SkyBus, which operates 24/7 to and from the airport.
One way ticket prices:
nz$18 – Adult
nz$6 – Child (5-15 years old)
Return ticket prices:
nz$32 – Adult
nz$ 12 – Child (5-15 years old)
---
Where to stay in Auckland
From budget hostels to luxury hotels, there are a lot of accommodation options for everyone in Auckland.
Mid-range to Luxury Options
If comfort is your priority and budget isn't a problem, here are some of the Auckland hotels and resorts with the best reviews on TripAdvisor.
Budget Options
If you're on a budget, consider hostels. But don't expect hostel rates that can match those in Southeast Asia. A dorm bed here costs around NZD 30 (USD 22, PHP 1100) per night. The cheapest is at around NZD 22 (USD 16, PHP 780).
Private rooms at a hostel usually entail a NZD 150/night (USD 110, PHP 5300) damage to your wallet.
Here are the best rated hostels in Auckland that are below USD 55 (PHP 2700) per night.
---
How to Get Around Auckland
Walk if you can especially for short distances. It's healthy and free. And the city isn't that big. But you can also take these other modes.
By Bus
The bus is the most popular mode of transportation. You can use the Link Bus Service to get around.
CityLink Bus (Red) will take you around the city center.
InnerLink Bus (Green) will take you around the inner city.
OuterLink Bus (Yellow) will get you around the inner suburbs of Auckland.
No need to check the timetables because a new bus arrives every few minutes.
For more information, visit the following:
You can also visit the Auckland Transportation website to plan your journey. Just enter your origin and destination and their app will tell you how to get there, what time, and how much to pay. Check it out here.
If you think you'll be taking a lot of bus, train or ferry rides in a day, you may purchase an AT HOP Day Pass, which will give you unlimited access to most of Auckland's public transportation systems. It costs NZD 18 and expires at midnight of the day you first use it. So if, say, you use first use it at 8am on a Saturday, it will expire at 11:59 of the same day. Similarly, if you first use it at 11pm, you only have an hour left before it becomes invalid.
By Bike
There are bikes available for rent at Devonport Wharf. Here are the rates.
Day Bike – from nz$14
Road Bike – from nz$59
By Uber
If you prefer traveling by Uber, here are the rates:
Fare breakdown for UberX
Base fare nz$1.30
per Minute nz$0.30
per KM nz$1.35
Minimum fare: nz$5.00
Cancellation fee: nz$10.00
---
Places to Visit in Auckland
MT. EDEN (250 Mt. Eden Rd)
At 196m, Mt. Eden is the tallest volcano in Auckland. You can enjoy a panoramic view of the city from the summit of the mountain. Just a five-minute drive from Auckland CBD. Admission is free.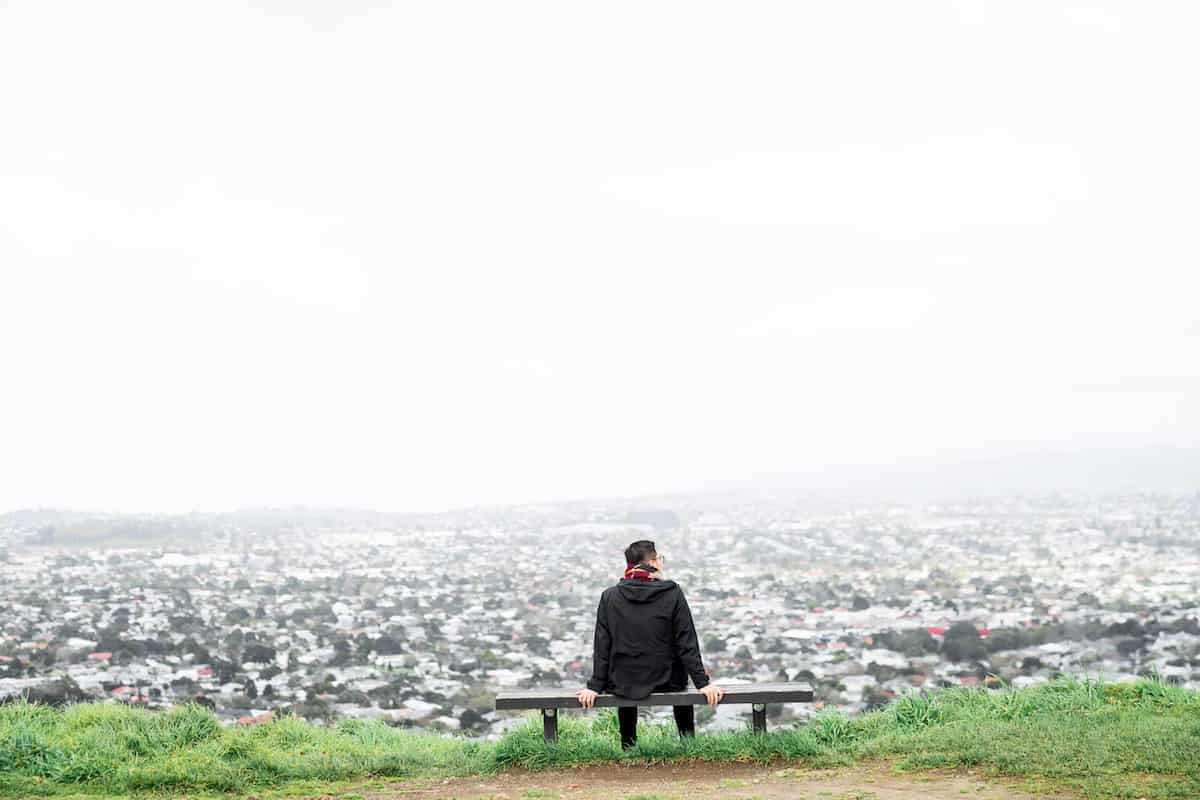 DOMAIN WINTERGARDENS
The Wintergardens houses a lot of vibrant plants, mostly flowering. There are two Victorian styled glass houses in the area. One shelters tropical types while the other houses those that thrive in colder environments. If you are already in the area, it is a nice place to check out. Admission is free.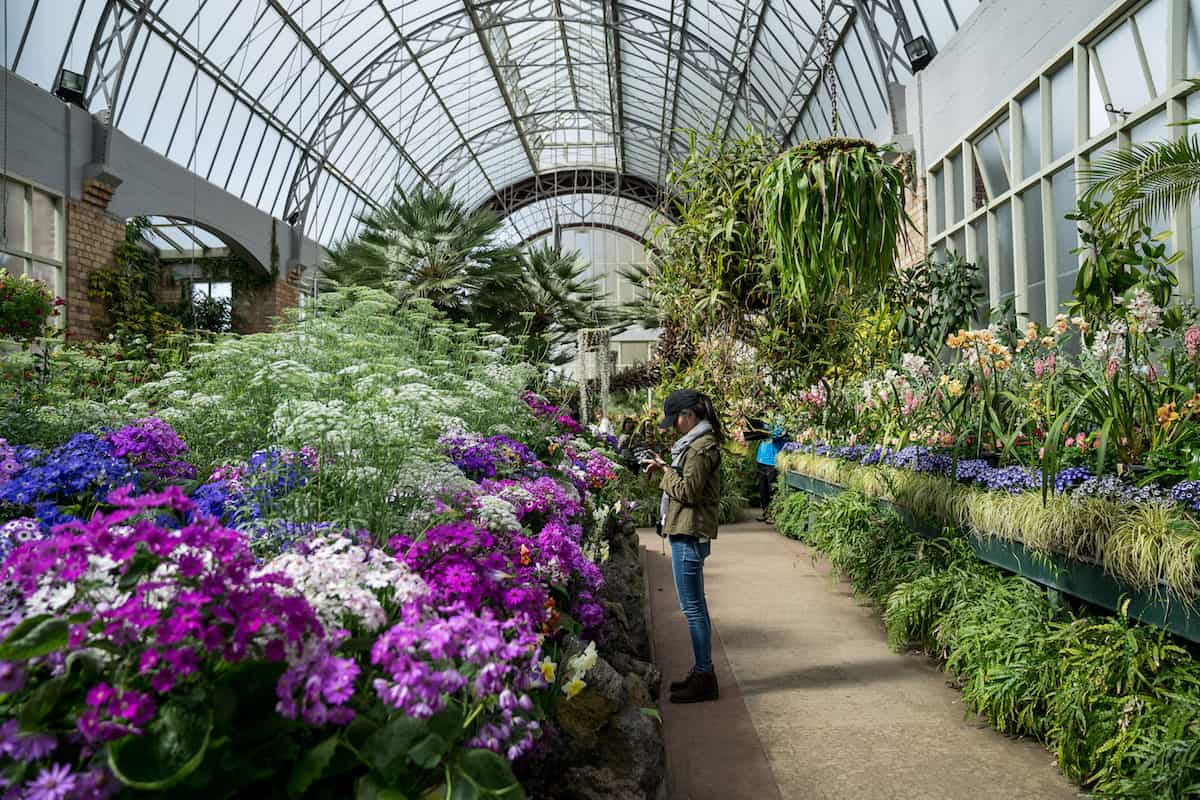 SKY TOWER (Victoria St W & Federal St, Auckland 1010, New Zealand)
If you're in Auckland, the Sky Tower is very hard to miss since most of the time you look up, you'll see the tower. The tower has been one of Auckland's icons for 20 years. Activities on the highest level of the tower include dining in a revolving restaurant, SkyJump, and the Sky Walk to name a few.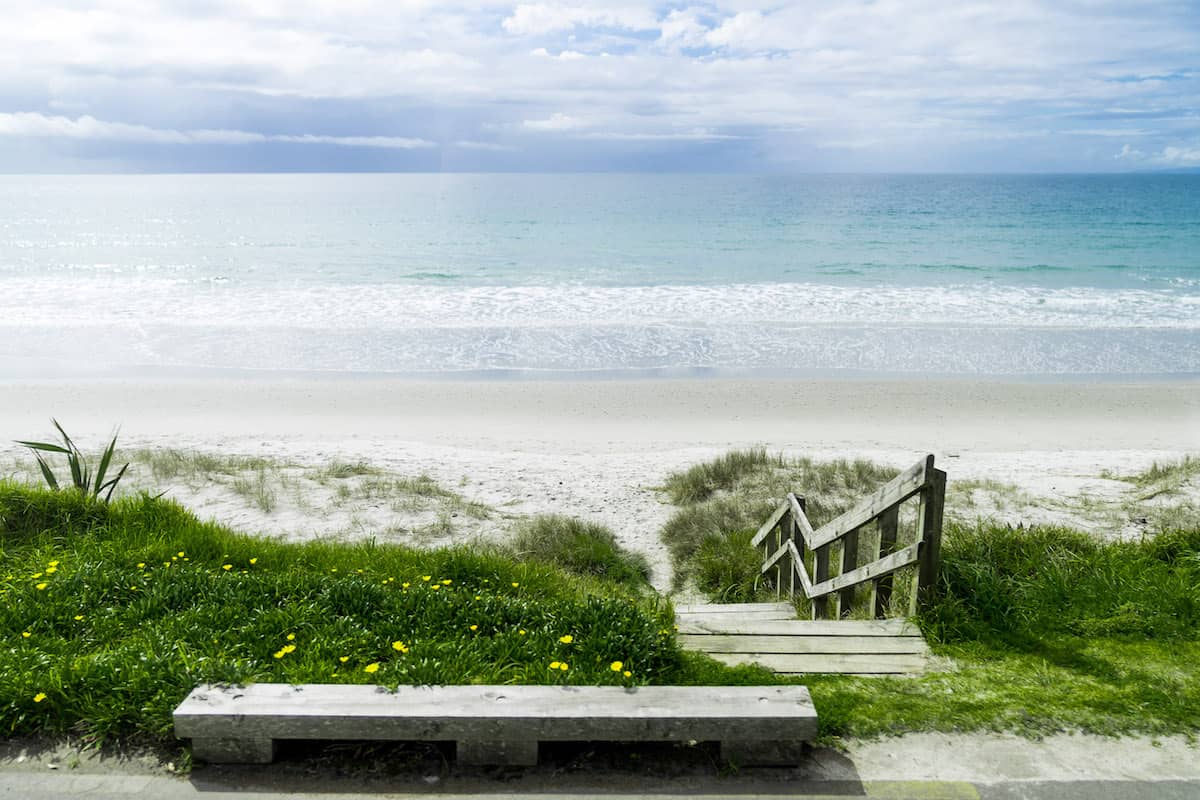 WAIHEKE ISLAND
Just a 35-minute ferry ride from Auckland, Waiheke Island gives you access to a number of vineyards, olive groves, and beaches.
Here are a few tours from Auckland to Waiheke Island:
Wine On Waiheke (includes Ferry, Tour, and All Day Bus Pass)
Departs Auckland 1pm Wednesday to Sunday
Return Ferry Ticket & Tour – nz$130
Tour Only – nz$110
Taste Of Waiheke (includes Ferry, Tour, Light Lunch, and All Day Bus Pass)
Departs Auckland 11am Daily
Return Ferry Ticket & Tour – nz$140
Tour Only – nz$120
Other than wine tours, there is also a tour that shows you the beautiful views of the island
Waiheke Explorer (Ferry, Guided Tour, and All Day Bus Pass)
Departs Auckland Daily at 10am, 11am, and 12pm
Return Ferry & Tour –
Adult nz$57
Child nz$ 28.50
Family nz$143
For people who want to explore the island on their own, there is also a car hire available.
Wheels On Waiheke (includes Ferry and All Day Car or Scooter Hire)
Departs Auckland Daily
Returrn Ferry Ticket & Car Hire – nz$99 per adult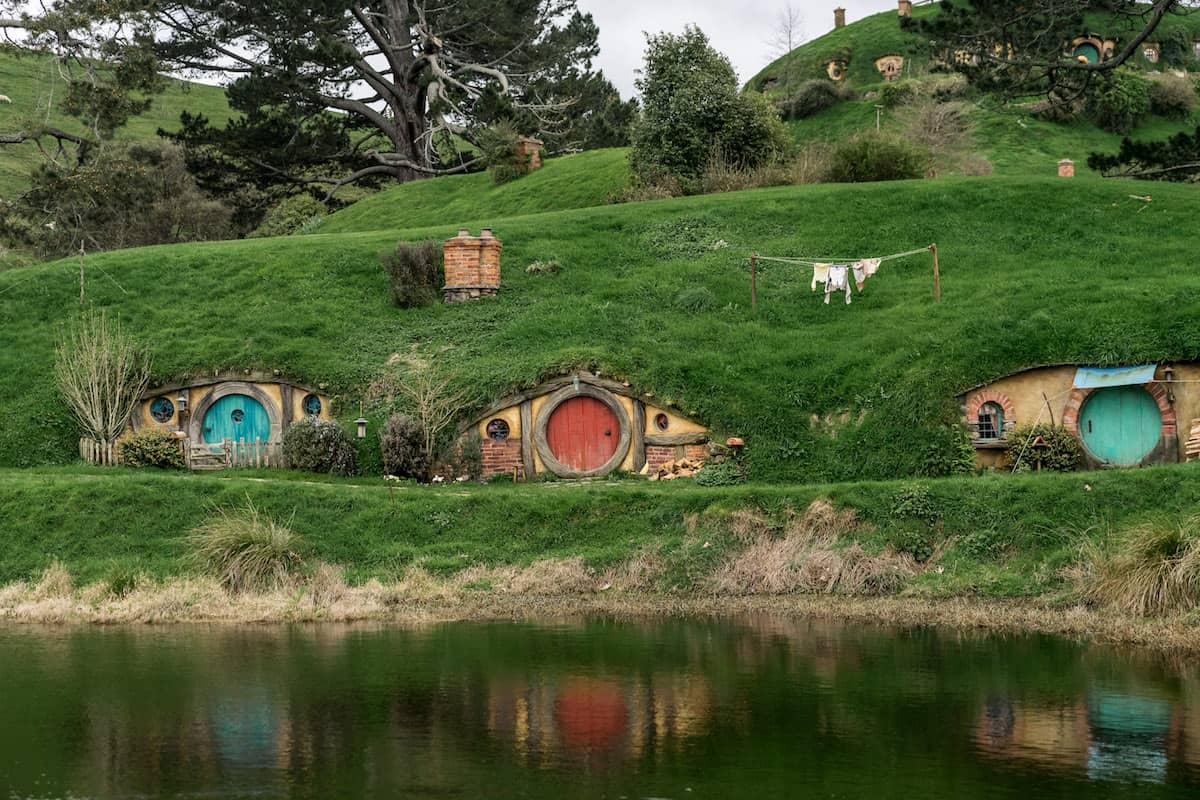 ---
How to Get from Auckland to Hobbiton and Rotorua
Most tourists in Auckland also visit the neighboring lands, especially Rotorua and Matamata, which is home to the famous Hobbiton (Lord of the Rings).
Day tours from Auckland are available, but they are ridiculously expensive. What we recommend is that you go to Matamata, tour Hobbiton, and then proceed to to Rotorua by bus after the tour, spend a night there, and take the other tours from there.
To go to Hobbiton, you can book an Intercity bus to Matamata. Fare: NZD 22 (USD 16, PHP 780) . Once in Matamata, you can go to the Hobbiton Tour pick up spot which is either of the following, depending on what you booked.
From Shire's Rest
501 Buckland Rd, Hinuera, Matamata.
From Matamata i-SITE
The Matamata i-SITE, 45 Broadway, Matamata.
Klook offers discounted Hobbiton Set Tour tickets so it would be best to book online.
Reserve Discounted Tickets Here
After your tour, you can make your way to Rotorua. Fare from Matamata to Rotorua is NZD 15 (USD 11, PHP 532).
Note that when you book with InterCity online, you are charged a one-time NZD 3.99 booking fee so best if you could plan your trip well and book all your tickets at once.
---
Places to Visit from Rotorua
These are just some of the most popular places you can visit from Rotorua. Although I listed down the regular cost of the tour or day pass below, I also included links to Klook in case you want too book with them. Klook usually offers discounted rates.
If it's your first time to book with Klook and you're based in the Philippines, use the promo code KLOOKTPT to get an additional P200 discount on your first booking! Valid until December 31, 2017 only.
Waitomo Glowworm Caves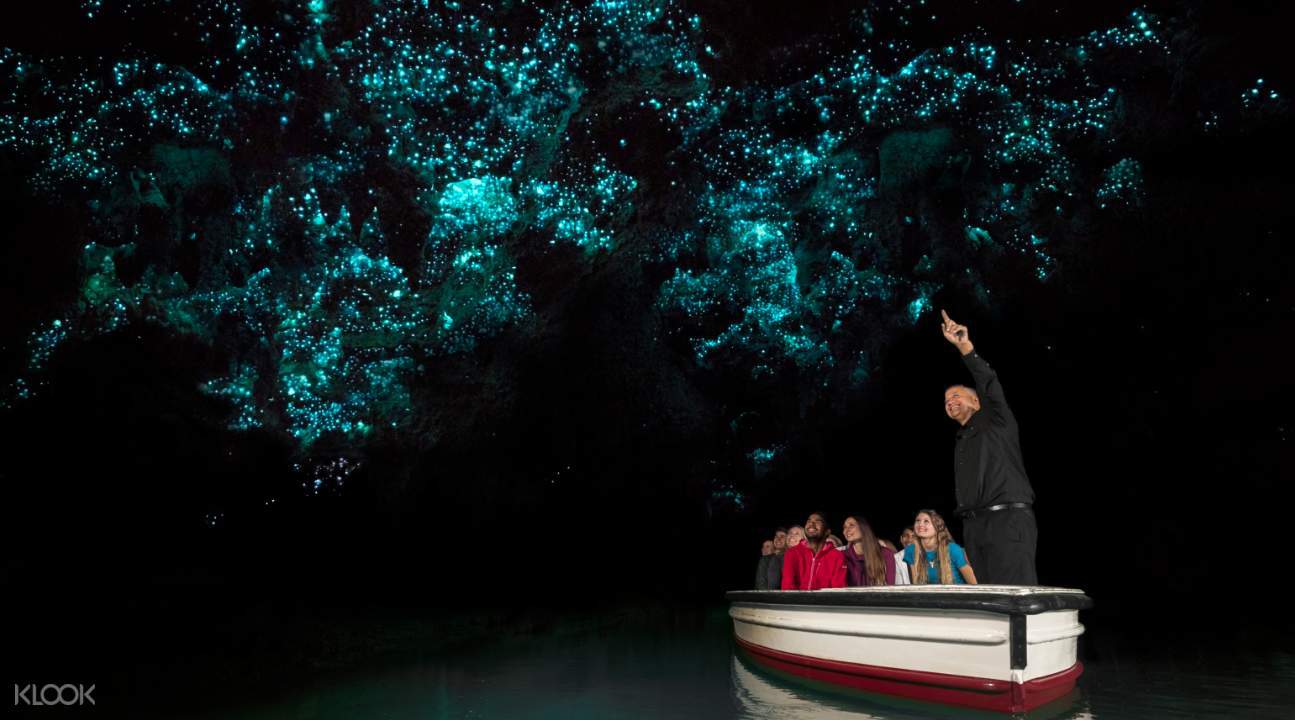 Waitomo meaning 'water entering a hole in the ground' is home to the Arachocampa Luminosa (spider-like, light-producing larva) is a Glowworm species unique to New Zealand. To be what it is now, it took 24 million years to actually shape the caves through natural occurrences such as earthquakes and volcanic eruptions.
There are buses like Intercity and GreatSights that take passengers from Rotorua to Waitomo Caves. Fares vary depending on availability and date of travel. InterCity's 7:45am bus can sometimes go as low as NZD 39 but it can also reach up to NZD 88. But it seems to be generally cheaper than the afternoon bus.
Tours for Waitomo:
Glowworm Caves Only
Adult nz$50
Child nz$23
Family nz$124 / nz$16 per extra child
Klook offers a slight discount for Waitomo Tours too!
Reserve Discounted Pass Here
Aside from the Glowworm Cave, there are two other caves in the Waitomo area that you can explore. If you want to see all three, here are the rates.
Glowworm Caves + Ruakuri Cave:
Adult nz$87
Child nz$32
Family nz$188 / nz$19.5 per extra child
Glowworm Caves + Aranui Cave:
Adult nz$72
Child nz$32
Family nz$157/ nz$19.5 per extra child
Glowworm Caves + Ruakuri Cave + Aranui Cave:
Adult nz$95
Child nz$42
Family nz$209 / nz$30 per extra child
For combo passes, it would be best to book directly at the Waitomo site.
---
Hobbiton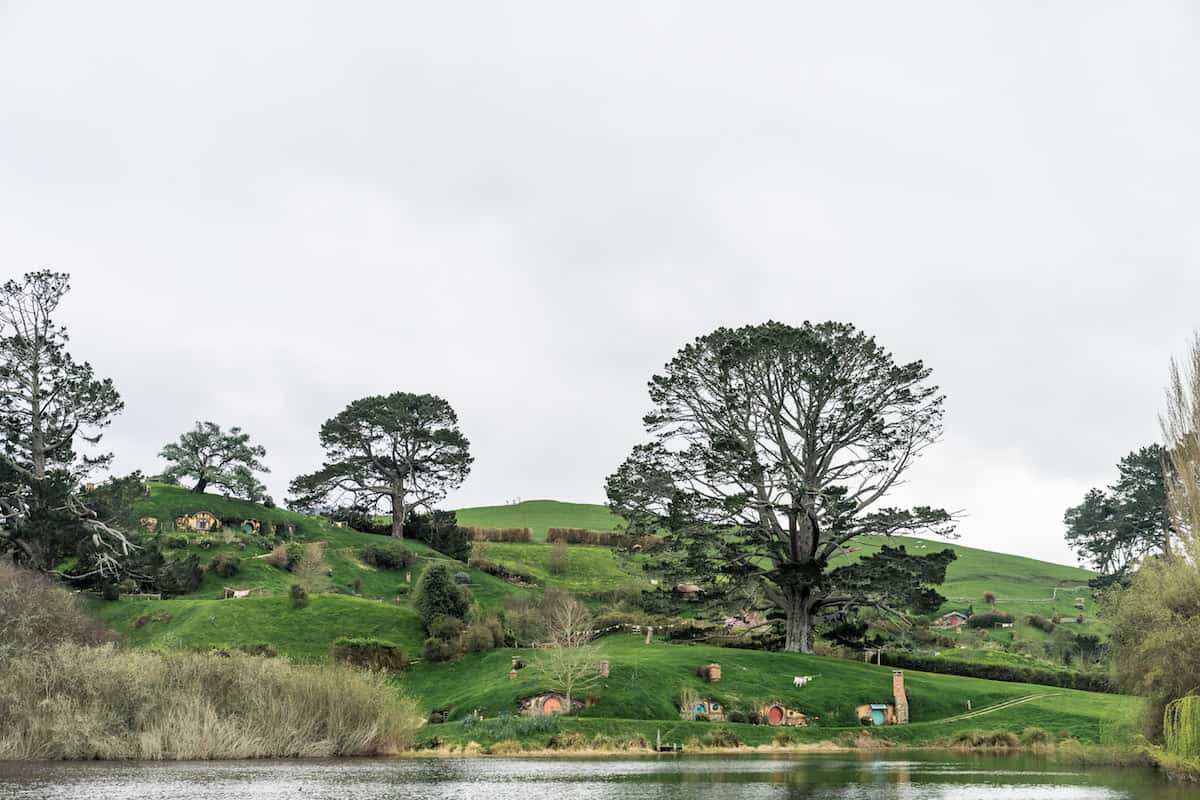 If you're a Lord of the Rings / The Hobbit fan, this place is definitely a must-see attraction when you're in New Zealand. Construction of the place was started in 1999 for the Lord of the Rings trilogy and was refurbished in 2011 for The Hobbit trilogy.
Tour prices are:
Adult (17+ yrs) – nz$79
Youth (9-16 yrs) – nz$39
Child (0-8yrs) – Free with paying adult
Klook offers discounted Hobbiton Set Tour tickets so it would be best to book online.
Reserve Discounted Tickets Here
---
Te Puia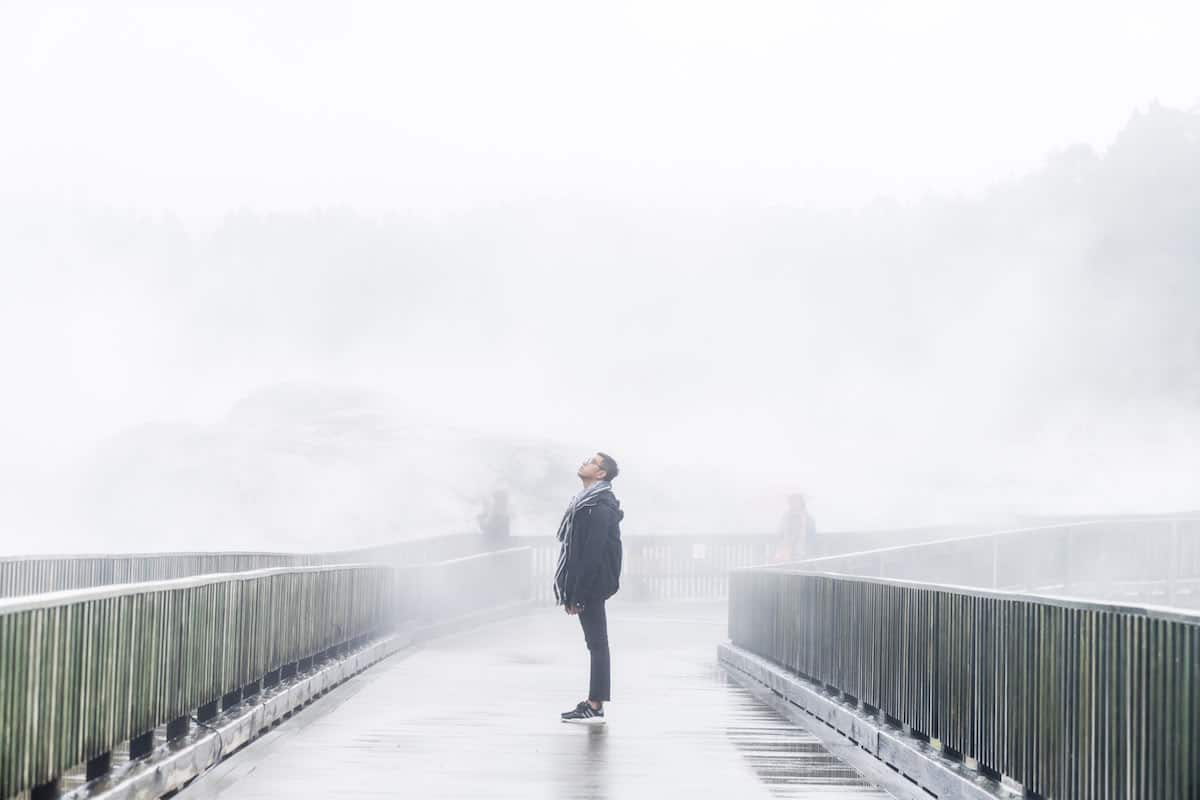 Five minutes away from Rotorua's city center, Te Puia is home to the Maori Arts and Crafts Institute established in 1920.It is a place to learn more about the Maori culture. Aside from this, you will also see the famous Pohutu geyser, the largest geyser in the southern hemispehere, in Te Puia.
Tour prices are:
Adult (17+ yrs) – nz$ 46.80
Child (5-15yrs) – nz$ 23.4
Reserve Discounted Pass Here
---
Ruakuri Black Water Rafting – Black Labyrinth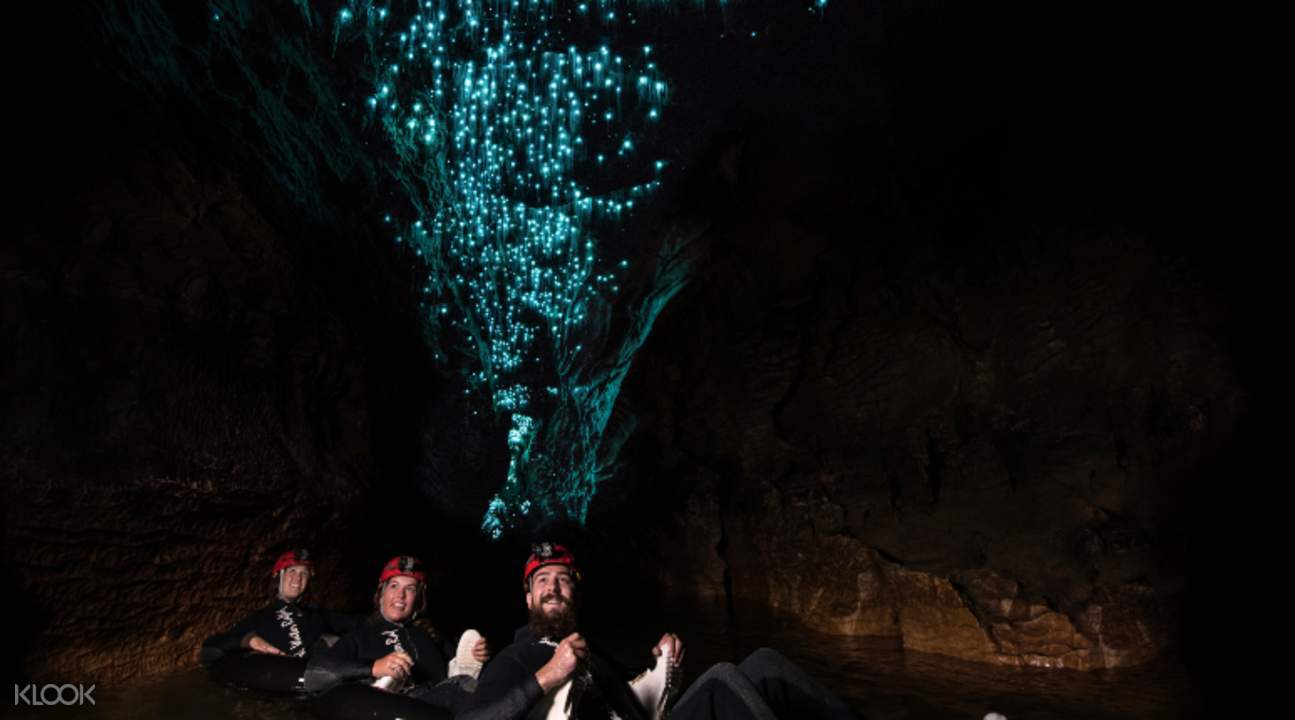 Book This Tour
---
Rotorua Skyline Gondola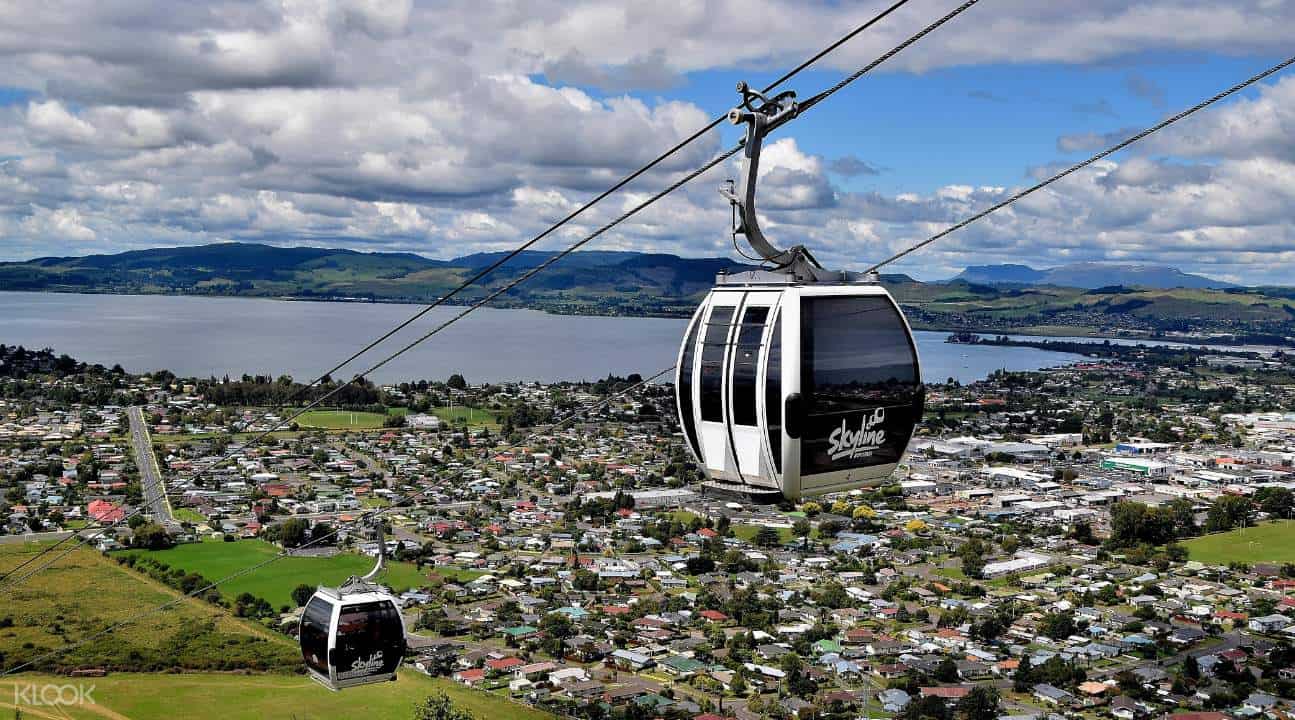 Buy Tickets Here
---
Mitai Maori Village Evening Tour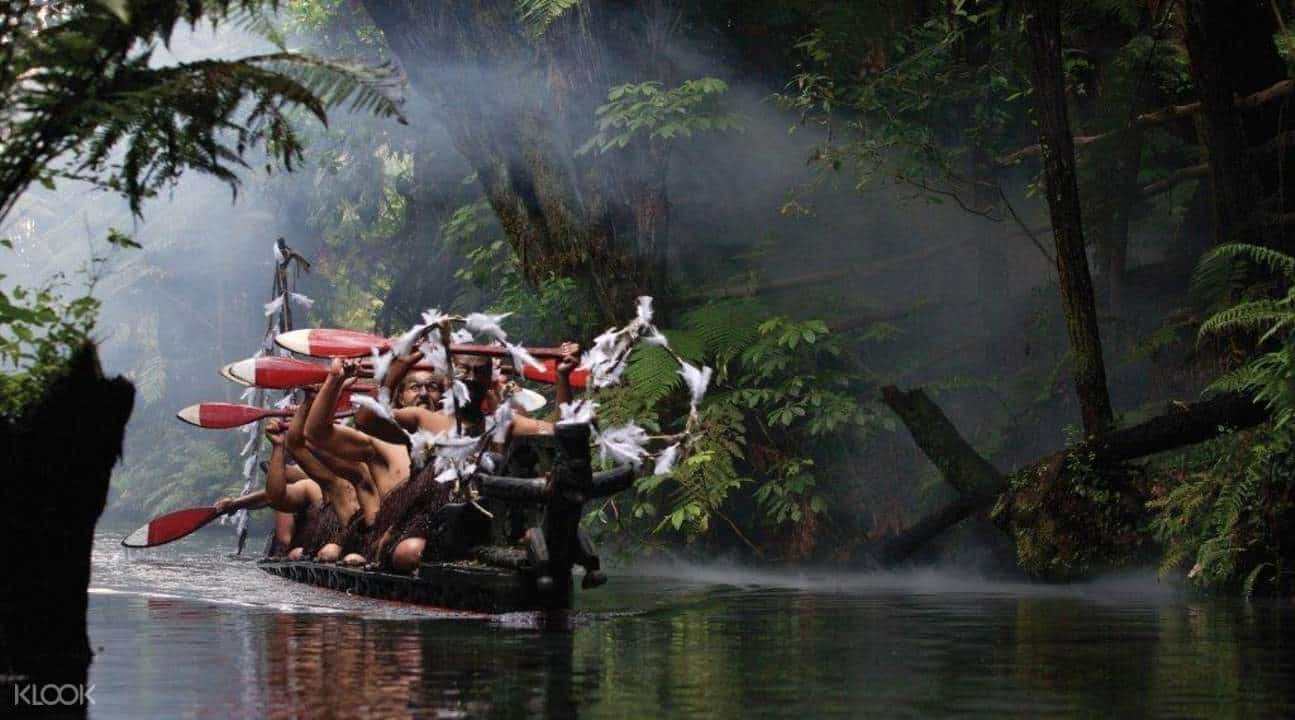 Reserve a Slot
---
Whakarewarewa Village Tour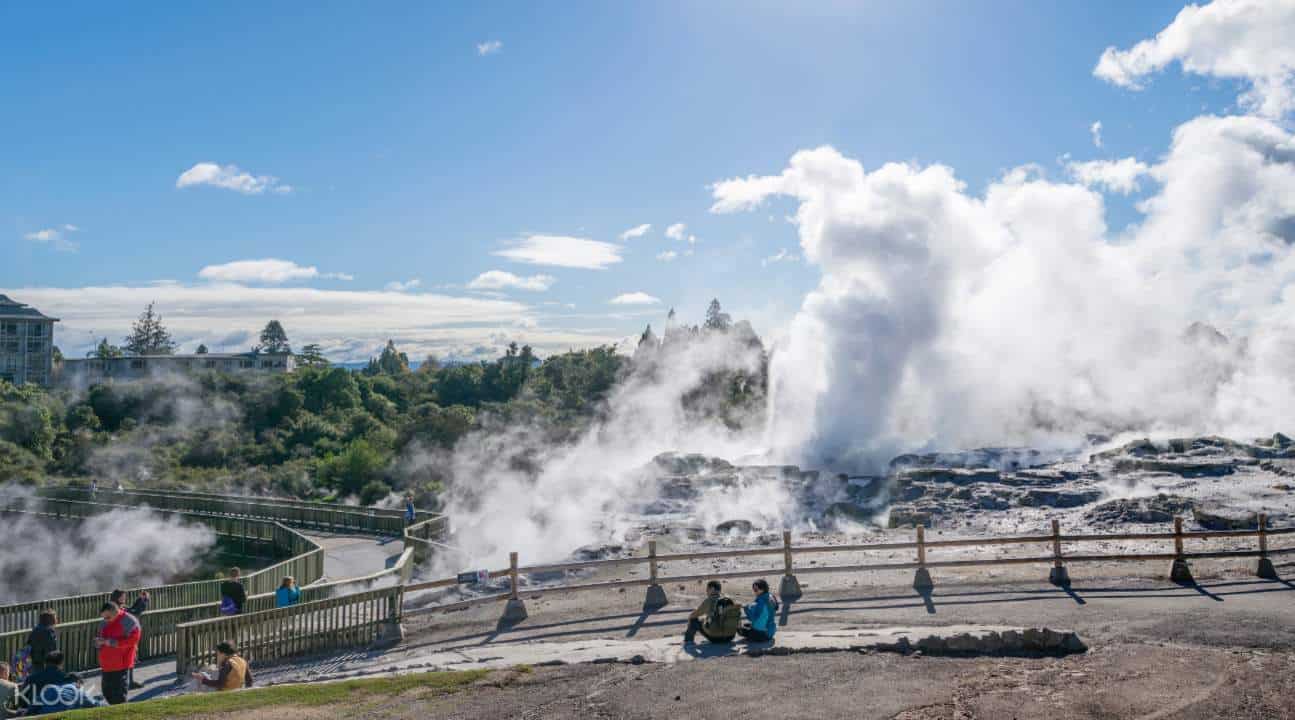 Book This Tour
---
Huka Falls Jet Ride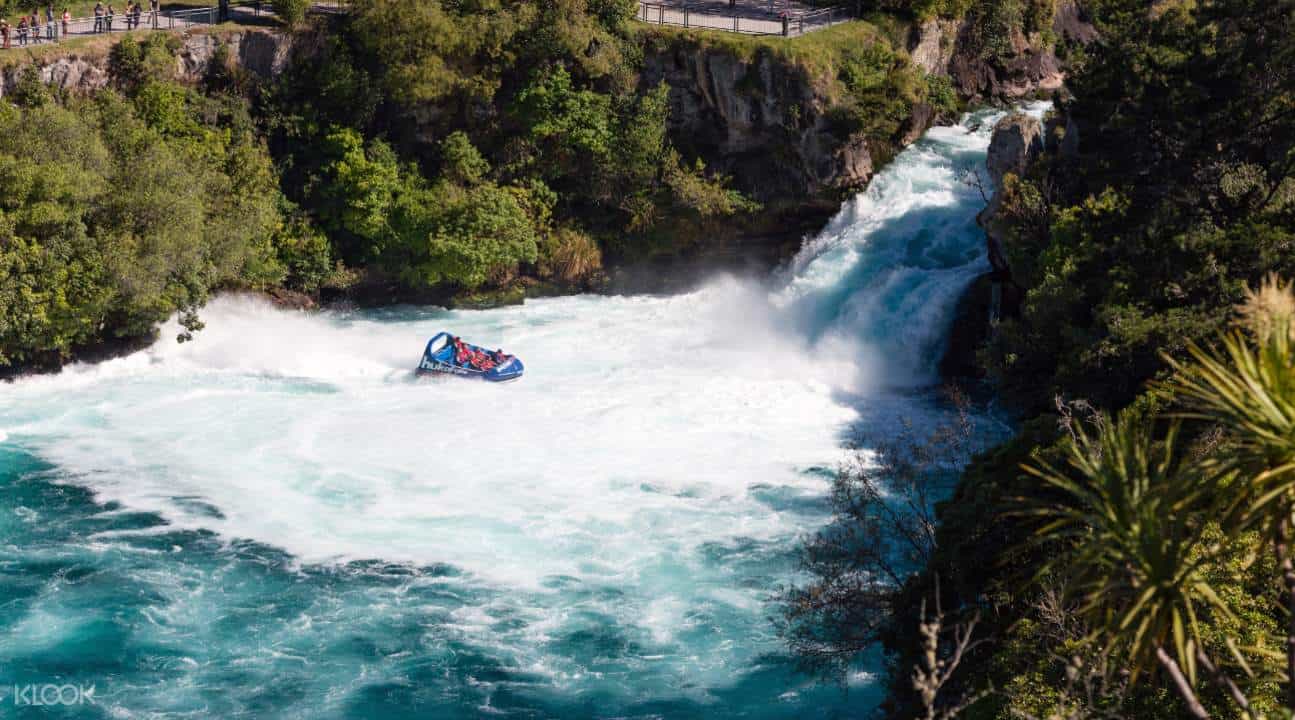 Join This Tour
---
Lakeland Queen Cruise
Reserve Here
---
Where to Stay in Rotorua
Mid-range to Upscale Options
---
Budget Options
Here are the best-reviewed, top-rated hostels and B&Bs in Rotorua.
---
Sample 5D-4N Itinerary and Expenses
This itinerary assumes you are taking the Philippine Airlines flight from Manila, staying in a twin room at City Garden Lodge in Auckland (NZD68/night) and a double room at Crash Palace Backpackers (NZD70/night) in Rotorua, and traveling with one companion with whom you could split the cost of accommodations.
DAY 0 – TRANSIT
11:00pm – Depart Manila via PR218
DAY 1 – ARRIVAL IN AUCKLAND
2:05pm – Arrive in Auckland, transfer to hotel (NZD 18)
4:00pm – Check in Hotel (NZD 62/room/night or NZD 31/person)
7:00pm – Dinner
9:00pm – Night walk back to hotel
Day 2 – AUCKLAND CITY TOUR + WAIKEHE ISLAND
6:00am – Quick breakfast, go to Mt. Eden (NZD 3)
8:00am – Visit Mt. Eden / Wintergardens (FREE admission)
10:40am – Go to Ferry Terminal (NZD 3)
11:00am – Board ferry to Waiheke Island (Explorer Tour: NZD 57)
11:40am – Arrive at Waiheke Island
3:40pm – Head back to ferry terminal to go back to Auckland.
4:00pm – Board the ferry to Downtown Auckland.
4:40pm – Arrive in Auckland
5:00pm – Walk around the city / (window) shopping in Downtown Auckland.
7:00pm – Dinner
8:00pm – Back to hotel (NZD 62/room/night or NZD 31/person)
Day 3 – HOBBITON
6:30 am – Breakfast
7:30am – Check out hotel & depart for Hobbiton (NZD 22)
12:00am – Quick lunch
1:00pm – The Shire / Hobbiton movie set tour (NZD 79)
04:10pm – Transfer to Rotorua (NZD 15 + NZD 4 Booking Fee)
5:30pm – Check-in at hotel (NZD 70/room/night or NZD35 per person)
7:15pm – Dinner
Day 4 – WAITOMO
6:00am – Breakfast (NZD 4)
7:45am – Transfer to Waitomo Caves (NZD 39 or NZD 77)
10:10am – Waitomo Caves (NZD 50), lunch
4:00pm – Depart Waitomo (NZD 86)
7:00pm – Back to hotel (NZD 70/room/night or NZD35 per person)
Day 5 – TE PUIA & DEPARTURE
7:30am – Breakfast (NZD 4), early checkout, leave bags
9:00am – Te Puia Tour (NZD 46.8)
1:00pm – Lunch, pick up bags
4:00pm – Depart for airport (NZD 28)
8:24pm – Arrival at airport, Dinner
12:30am (next day) – Depart Auckland via PR219
If you follow this itinerary and you limit your meal expenses to only NZD 30 per day, prepare to shell out around NZD 800 (USD 562, PHP 28,100).
This does not yet include the airfare and visa fees.
Also, it depends highly on your spending habits and where you would stay. You can still bring down the cost by picking cheaper accommodations (like staying in a dorm instead) and booking your tickets in advance.
---
More Tips for the Poor Traveler
If you want to follow the itinerary above and you're flying with Philippine Airlines, pick a Wednesday or Sunday flight so you can catch a return flight in time. PAL flies to Auckland only 3 days weekly so timing is important.
Set ample time from the airport to your hotel since it might take you a while to get out of Auckland's airport due to their very strict bio security checks.
Most hostels have an open kitchen that you can use. Instead of eating out, head over to the supermarket and buy ingredients. It's a lot cheaper this way.
When walking around Downtown Auckland, I found it helpful to use the Sky Tower as reference to my location.
If you're booking with InterCity, plan your trip well and book all your tickets at once. They charge a one-time NZD 3.99 booking fee.
This is a work-in-progress. We will be updating this travel guide as we receive more info and experience more of New Zealand. Last edited by @yoshke, July 2017.
2️⃣0️⃣1️⃣6️⃣ • 1️⃣1️⃣ • 4️⃣