2011 • 8 • 10
Tourists in Singapore can actually claim refund on GST (Goods and Services Tax) paid for items purchased from establishments that are participating in the Tourist Refund Scheme. Introduced in May 2011, the Electronic Tourist Refund Scheme (eTRS) allows tourists to get back the GST they paid on your purchases when shopping in Singapore, supposing you meet their criteria.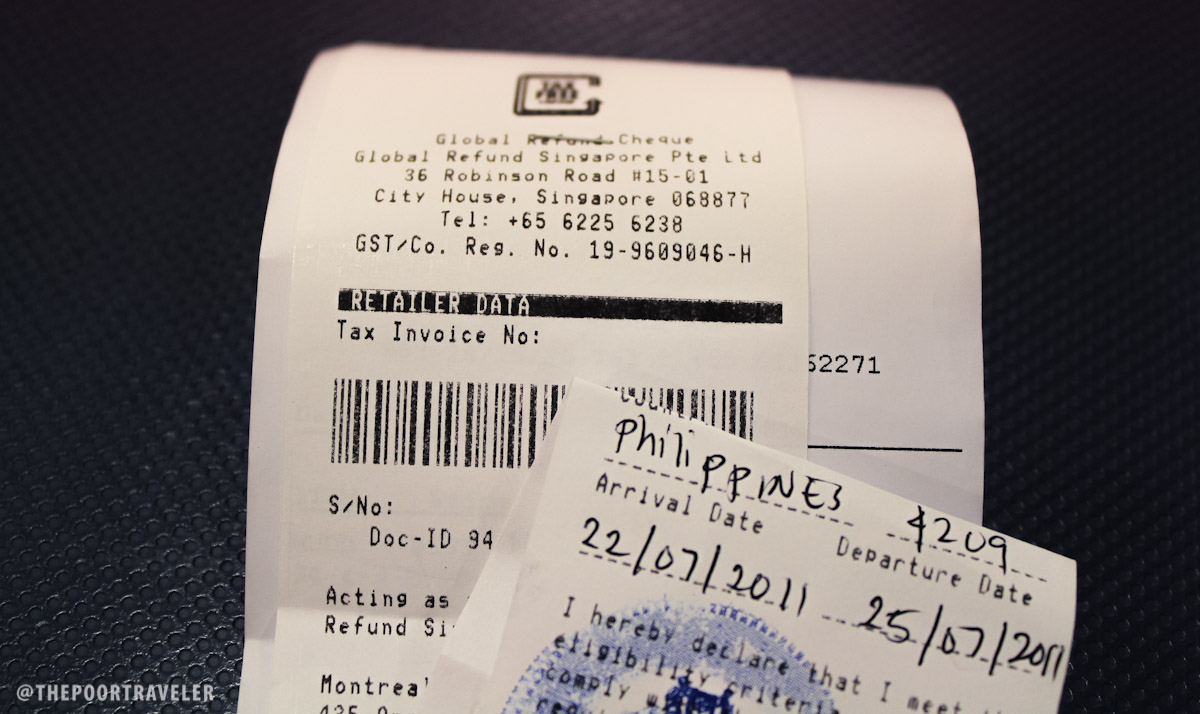 WHAT'S COVERED IN THIS GUIDE?
When Making Purchases
To enjoy the 7% GST Refund, tourists must purchase at least S$100 worth of goods and services at participating establishments (shops, stores, attractions, etc). You'll know that the outlet is participating in this scheme if they display a Global Blue Tax Free Shopping logo or Tax Refund logo. When you make a purchase, ask for a Refund Cheque. It's like a form and it looks like this:
Claiming GST Refund
On your departure date and you're flying out of Singapore via Changi Airport Terminal 1, 2, 3 or Budget Terminal, head over to the Tax Refund Counter and submit the accomplished eTRS claim form. I just proceeded to the Tax Refund Counter at the Departure area before checking in. They gave me another piece of paper and told me to approach another counter after checking in, before boarding. This is what the counters look like: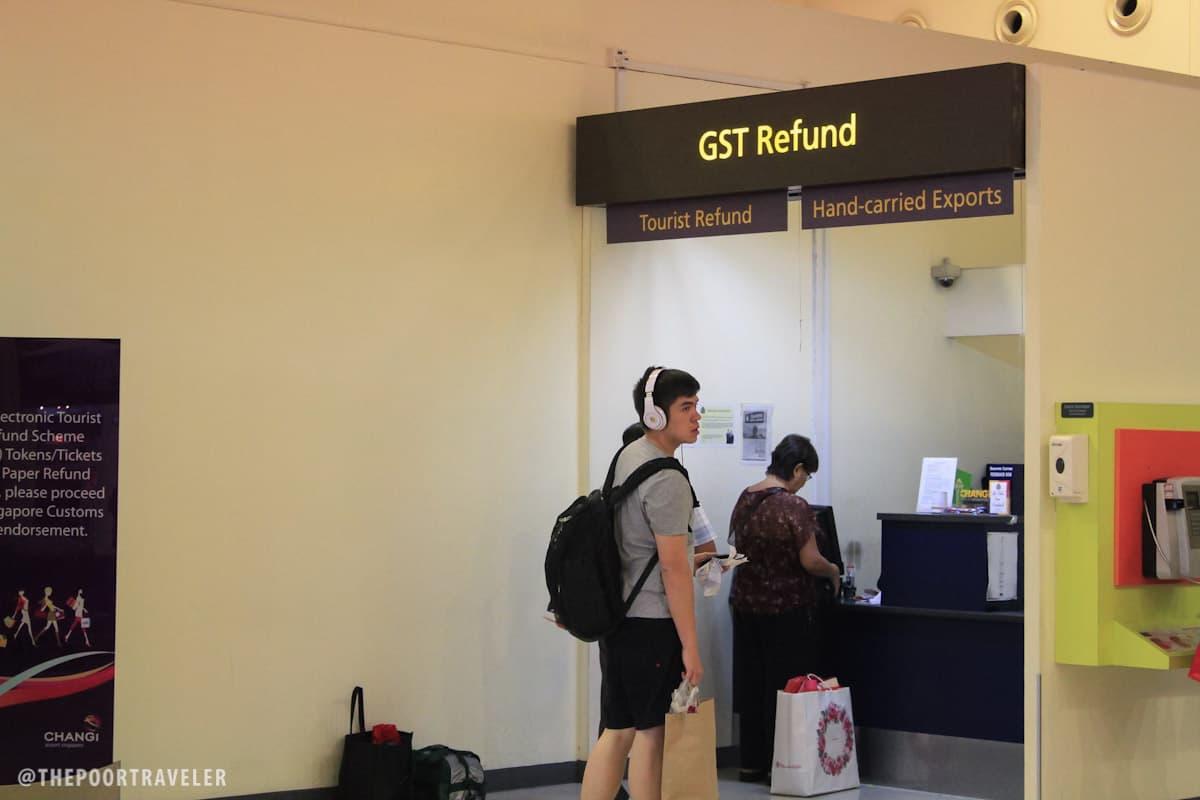 They say that the purchased items will be inspected but Customs officers did not check mine when I claimed refund. Hehe. But to be sure, prepare the items you purchased for inspection so they could process your refund.
I got my 7% tax refund! The process was smooth. The woman assigned at the GST Counter who gave me the refund was a Filipina and was very bubbly and helpful.
That's it! Next time you go shopping in Singapore, check if the store is participating in the Tourist Refund Scheme and ask for the Refund Claim form. :D
---
Top Budget Hotels and Hostels in Singapore
As ranked by Agoda reviewers.