2011 • 9 • 4
Whenever I ask any of my friends who are or have been to Singapore about accommodations, I always see Fragrance Hotel in their list of recommendations. I also receive emails from readers of this blog, asking for my review of Fragrance Hotel but I could not give an opinion because I was yet to try it. The popularity of this hotel chain may be brought about by their cheap rates. In a country where space is limited, it is very difficult to find affordable accommodations in a good location. That's the edge of the many Fragrance Hotel branches all over Singapore. I had been dying to stay in and write about any Fragrance Hotel and it finally happened on this trip.
You may be asking, I thought it was a cruise. Why were you staying at a hotel?
Good question. We stayed on this hotel on the first night only. Our cruise officially started on the late afternoon of Day 2, giving us enough time to explore Singapore before the cruise. When we entered our rooms, we were greeted by a cute teddy bear.
This was my third time in Singapore. On my first time here, I stayed at Link Hotel in Tiong Bahru Road. The rooms were great. The restroom was clean, tidy and relatively spacious. The service was excellent. The location was the letdown. On my second trip, I stayed at a hostel — G4 Station Backpackers' Hostel. The room was really small. The restroom was neat but communal (shared by everyone on the level). The staff was friendly and helpful. The location was strategic.
Now, Fragrance Hotel Selegie is somewhere in between. They offer clean private rooms but they are small. If you're a bit claustrophobic, you'll spend the entire night ranting about the space (or the lack thereof). Even the bathroom But if you're like me who picks hotels just so I could have a place to spend the night in (as long as everything is comfortable), then you'll love this hotel. It's clean, close to the Little India MRT station, and surrounded by restaurants. Each room is equipped with cable TV, a water heater, a phone and airconditioner. Basic but completely functional.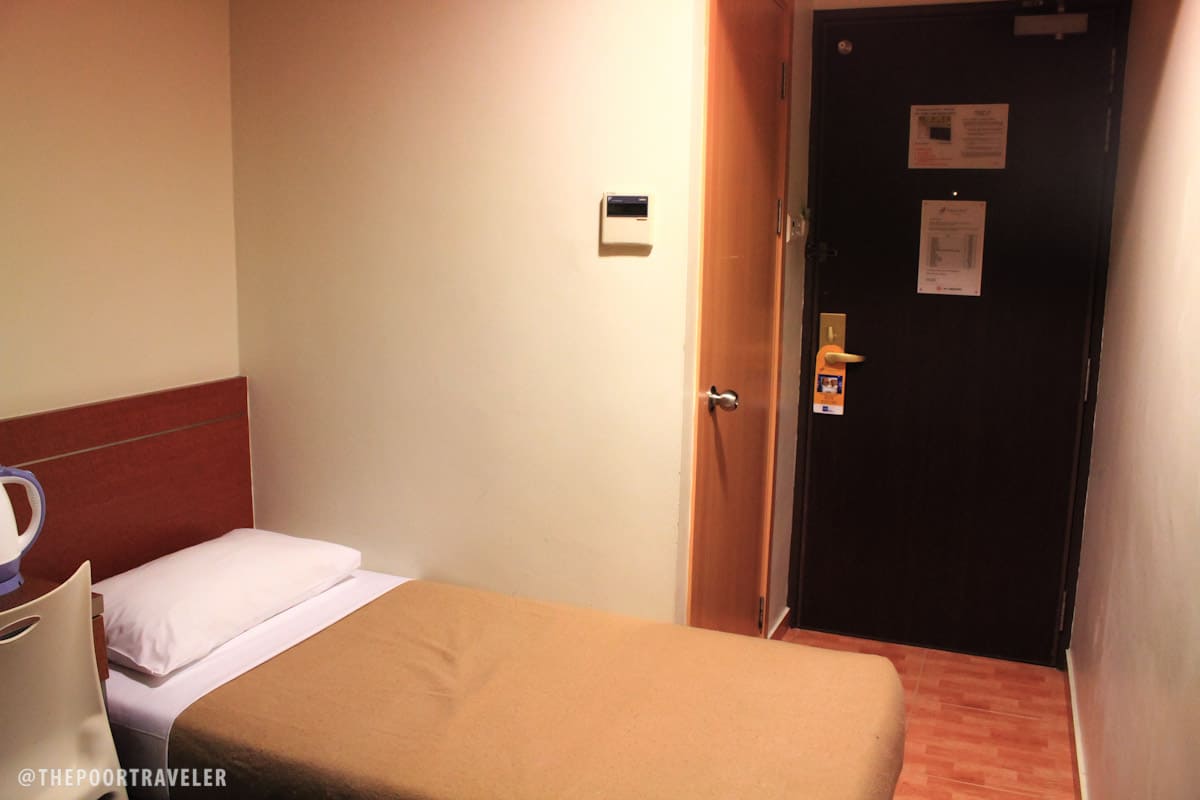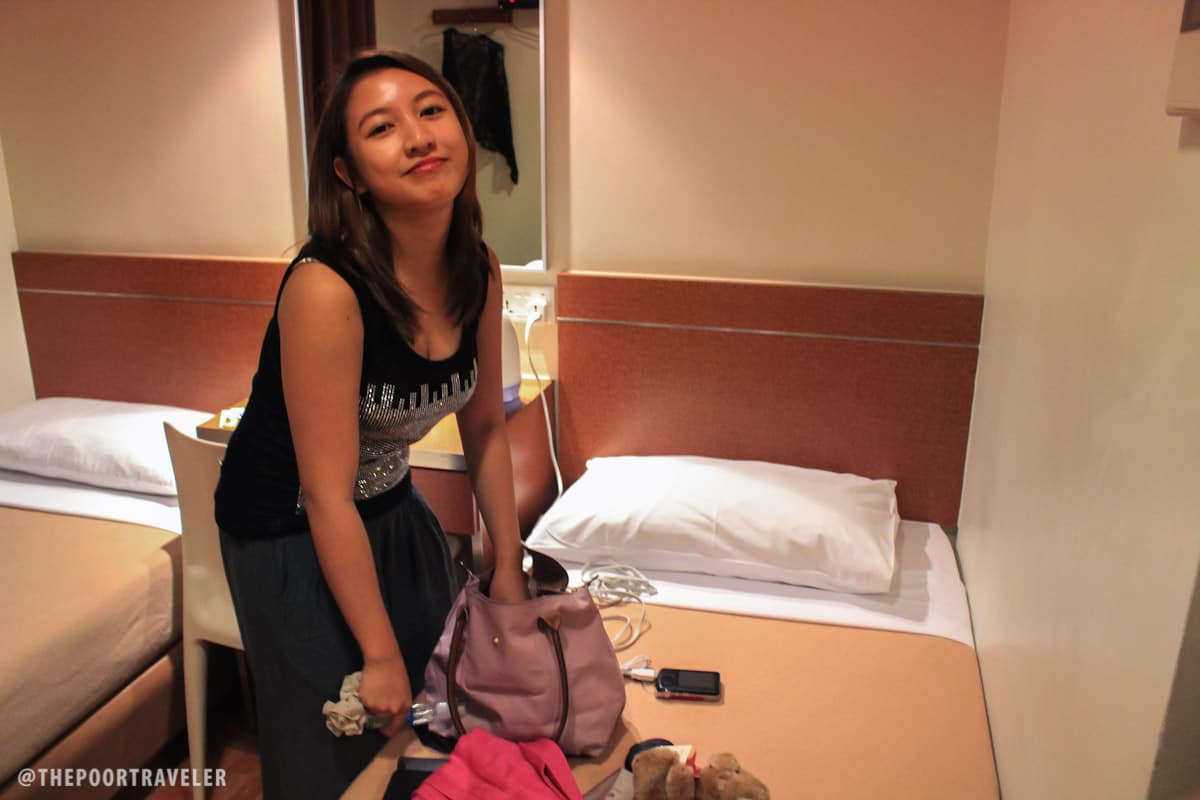 There's also a 7-Eleven convenience store next to the hotel. Many of Little India's landmarks are within walking distance. In fact, after dropping our things in our respective rooms, we decided to head out and explore Little India.