When my mom learned I would be going to Singapore for the third time, she handed me a list of things I should buy for her. When I looked at the list I knew exactly where to get them — Mustafa Centre. It was not difficult at all to squeeze this quick shopping stint into my itinerary because Mustafa is open 24 hours anyway.
Ten o'clock has already passed when we arrived at Fragrance Hotel Selegie from the airport. After getting my key card, I immediately proceeded to my room, dropped my bags and went out again. It was the perfect opportunity to head over to Mustafa Centre and buy what my mom asked me to get for her, mostly perfumes. Just within the block, I passed by a 7-Eleven store and saw another blogger there — Marcos of Ambot-ah.com. He was looking for a money changer. Minutes later, Hannah and the rest of the group joined us and decided to go to the nearest money changer that was still open at the time — at Mustafa Centre! What luck!
The group (composed of travel bloggers) decided to walk all the way to Mustafa Centre from Fragrance Hotel Selegie. I saw it as my chance to finally see Little India at night. I had been to Little India before but it was day. Although I knew that most establishments in the cultural district were most likely already closed that night, it still excited me. With a camera hanging 'round my neck, I snapped away as we made our way to Mustafa Centre.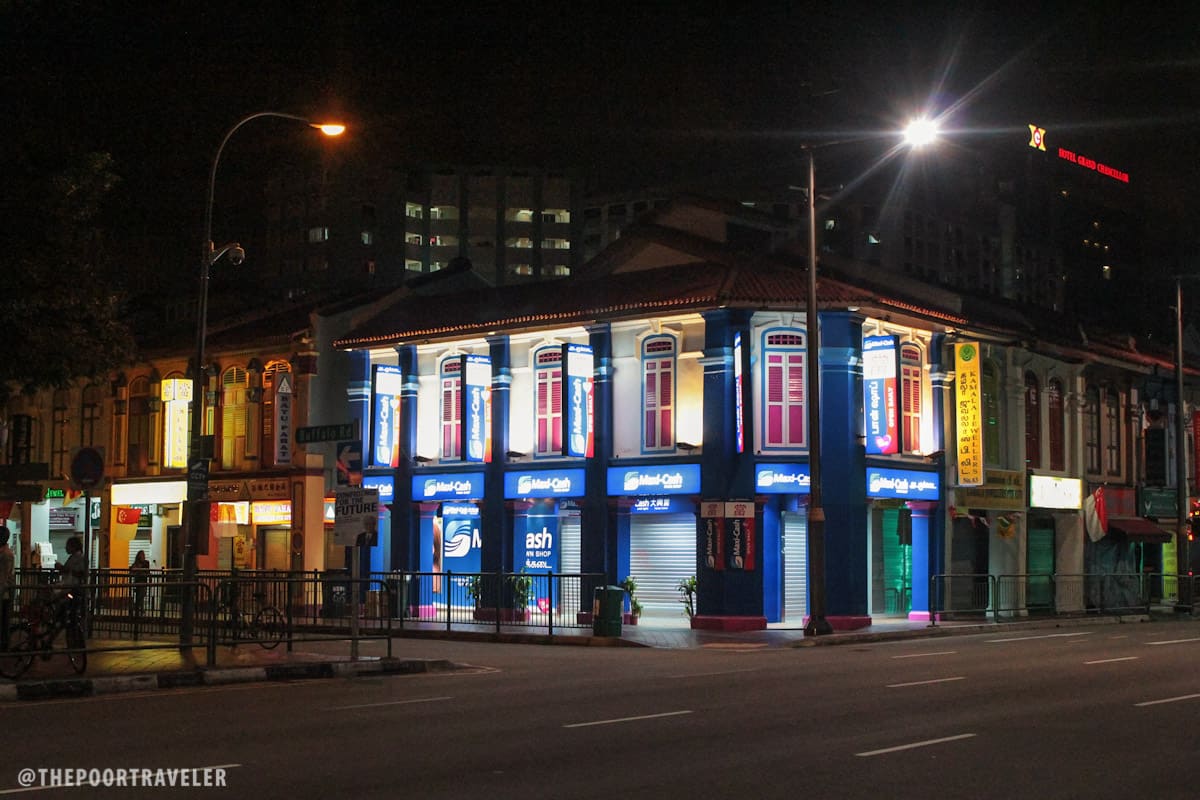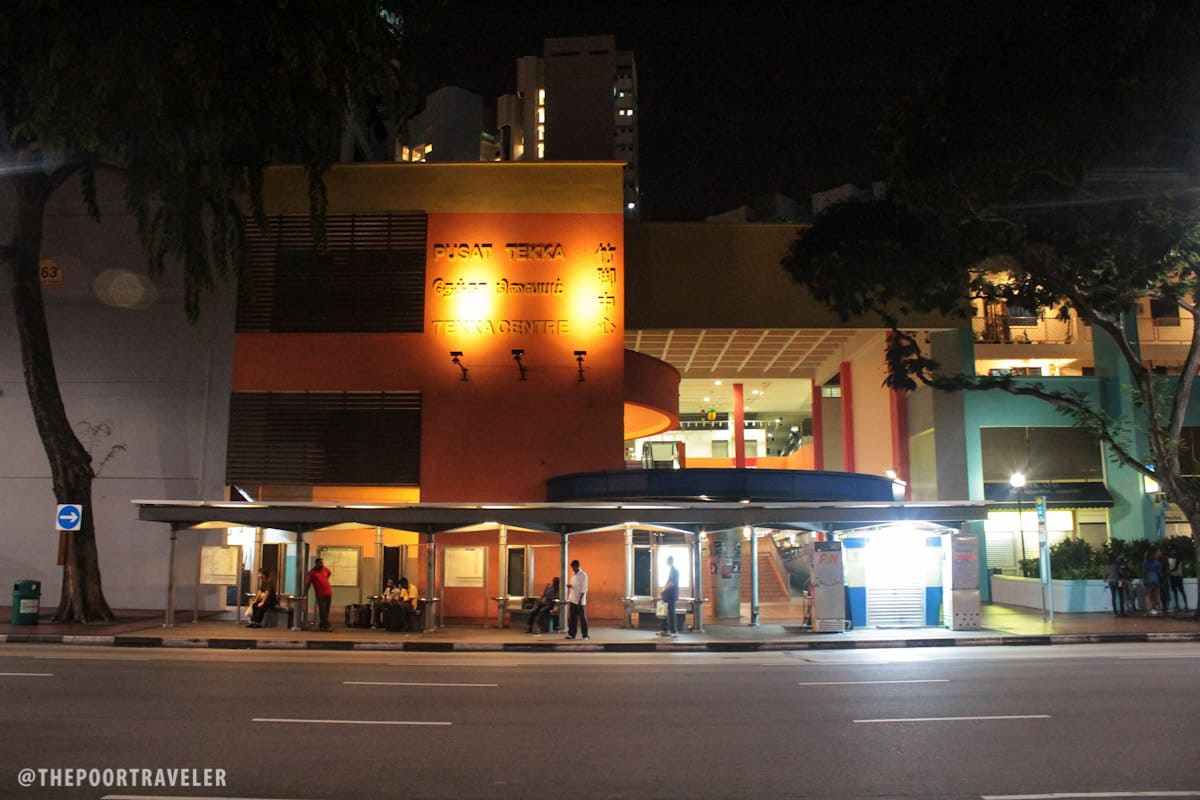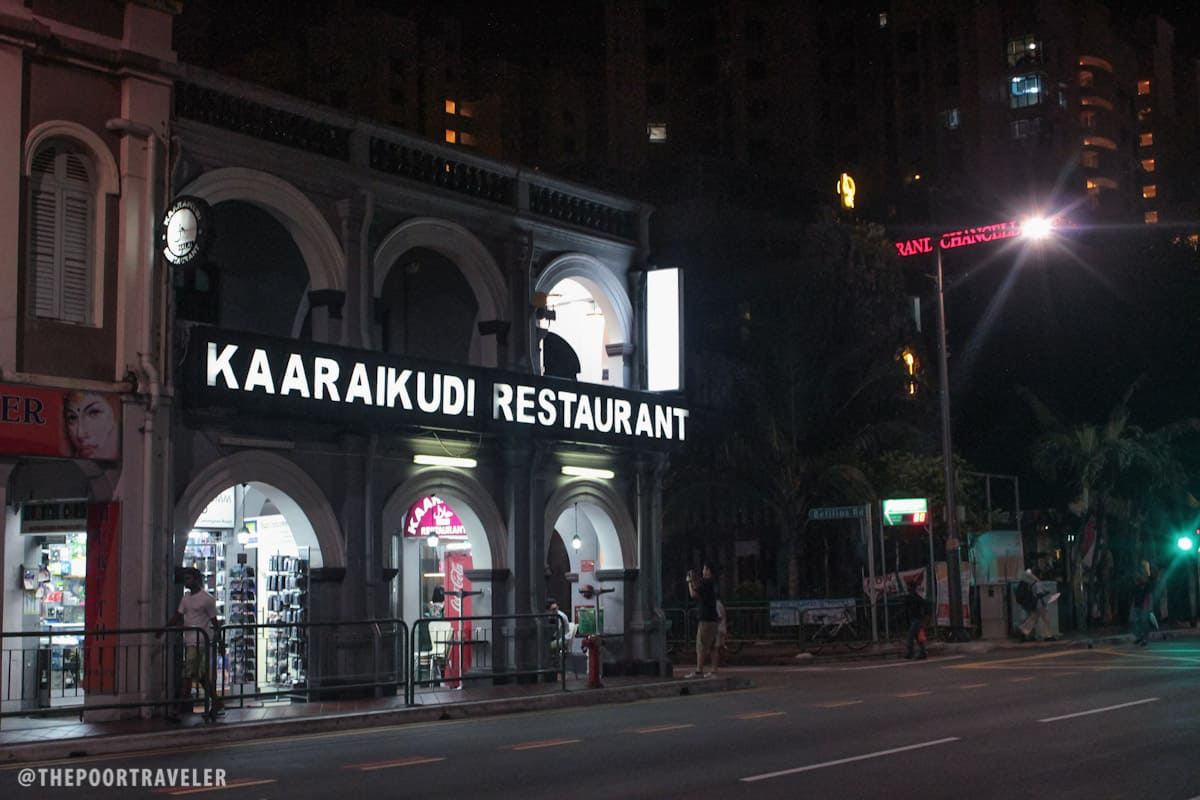 It wasn't long until the obvious dawned on me, that Little India is best seen, explored and experienced during the day. For starters, as expected most establishments were already closed when we were there. Only a few restaurants were still open. And because it was dark, many of the colorful elements around Little India got buried in shadows. Allow me to share a few photos of Little India bathing in daylight, shot in a previous trip: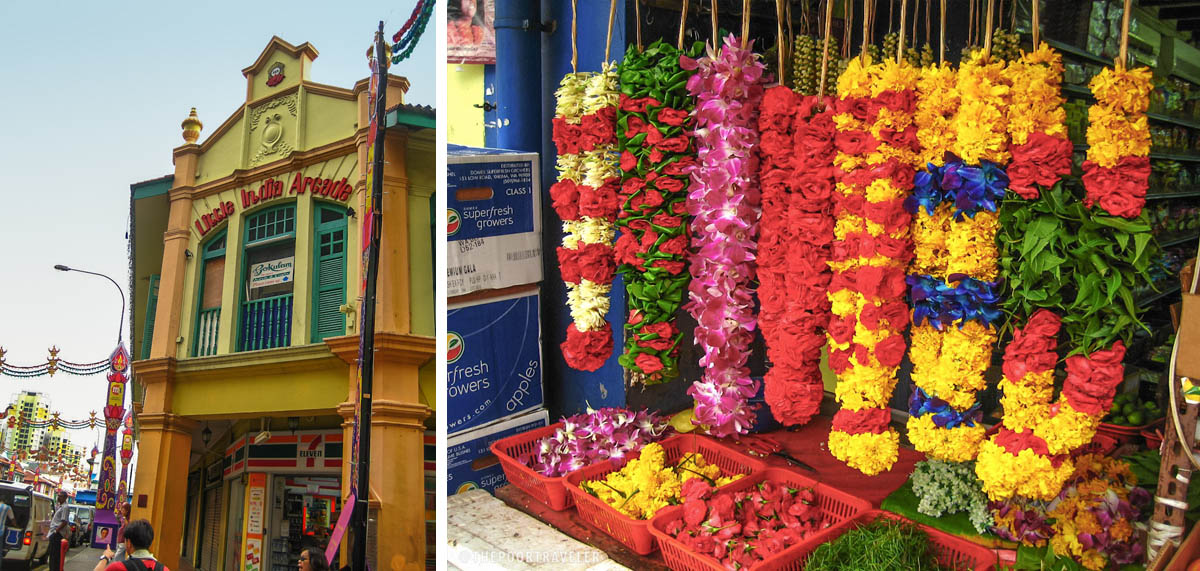 I guess the biggest disappointment for me that night was that I was not able to fall under the spell of the Sri Veeramakaliamman Temple. Because it was already closed, the temple was dark and we could barely see the intricate design of its majestic exterior. Here's what we saw: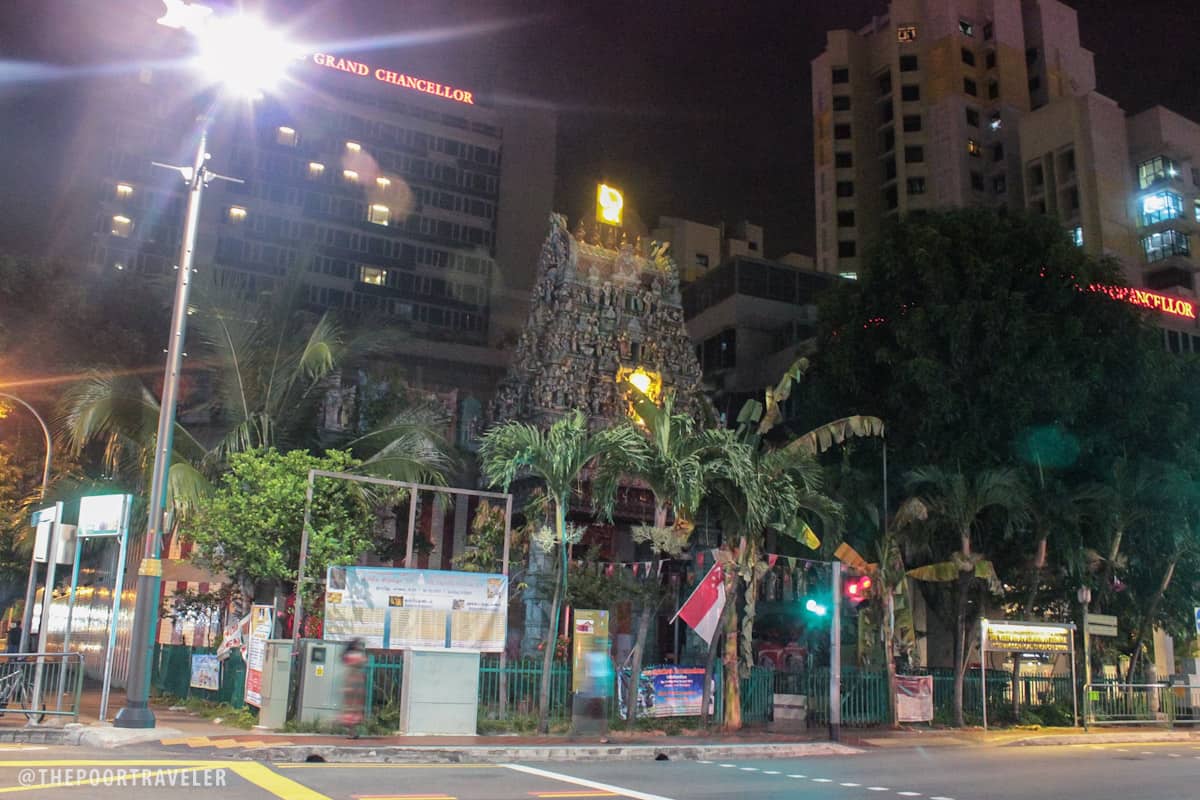 But during the day, it reveals its beautiful, colorful masterpieces crowning the temple! Here are some photos of the Sri Veeramakaliamman Temple when embraced by the sun (taken 2 years ago)!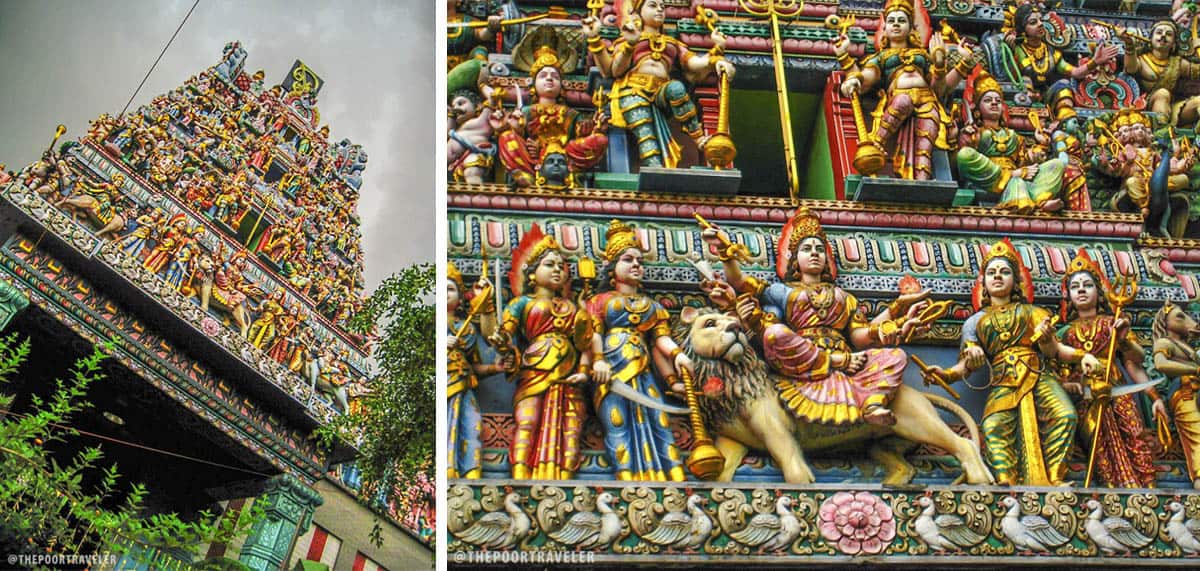 Still, I enjoyed our short walk. It was my first time to see Little India at night and since it was more like a sidetrip, I was not complaining. The experience brought back precious memories of my first time in Singapore. Soon, we reached Mustafa Centre and I was able to cross out all the items on my mom's shopping list while my friends queued to exchange currencies (and shop, too)!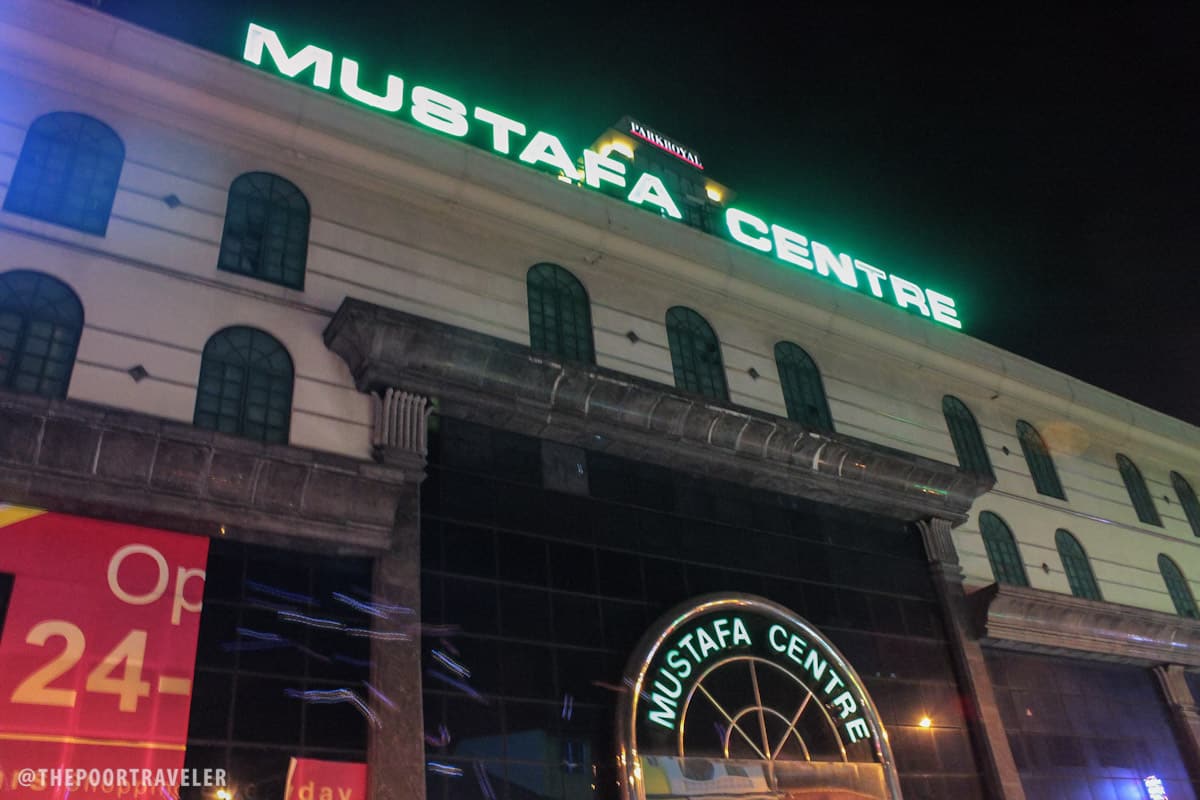 ---
WHAT'S COVERED IN THIS GUIDE?
Top Budget Hotels and Hostels in Singapore
As ranked by Agoda reviewers.
Posted: 2011 • 9 • 7