When the Portuguese built the A Famosa in 1511, I bet they had no idea that this military fortress would become one of the most iconic historical structures of Malaysia. A Famosa means "The Famous" in Portuguese. True to its name, this fortress turned out to be one of the most popular tourist spots in peninsular Malaysia almost 500 years later.
A Famosa, known locally as Kota A Famosa, is one of the oldest surviving European architectural wonders in Asia even though its gate house called Porta de Santiago is the only part of the fortress that remain standing.
WHAT'S COVERED IN THIS GUIDE?
History of A Famosa Fortress
Afonso de Albuquerque and his fleet arrived and conquered Malacca in 1511, marking the beginning of the town's Portuguese era.After beating the Malacca Sultanate army, he immediately had a fortress built at the base of a hill (now called St. Paul's Hill). It was Albuquerque's belief that Malacca would play an important role in linking Portugal to China as part of a series of outposts in Asia. Some of these outposts include Macau and Goa, India.
The fortress had long ramparts for defense. It also housed four towers, each serving a specific role. One of the towers was a four-level keep. The other three were (1) the captain's residence, (2) the quarters of other officers, and (3) a storage room housing ammunitions. Through the years, the fortress expanded and other parts were added.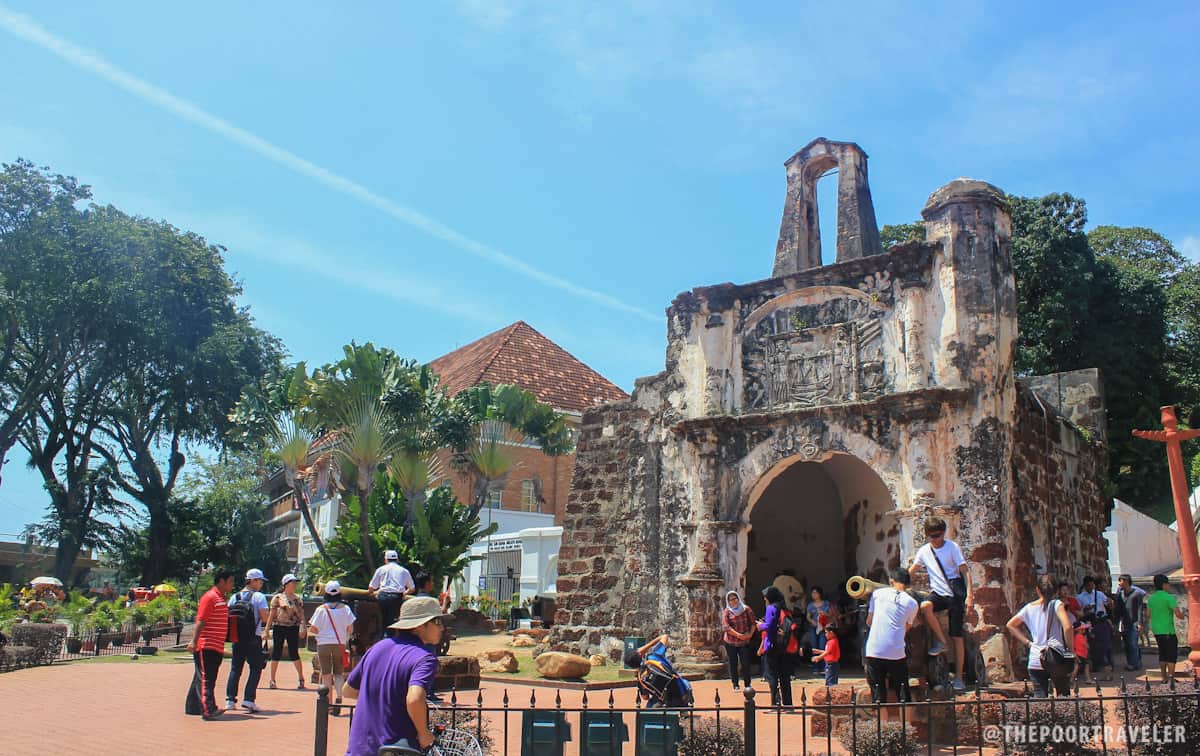 The fortress witnessed the changes of colonial eras through the centuries. When the Dutch took over Malacca, they modified the gate house in 1670. But when the British took over, they ordered the demolition of the fortress. Sir Stamford Raffles intervened and asked that they leave the gate untouched. This explains why today, only the gatehouse remains standing.
But the fortress had several other bulwarks within the city. Two of these were recently rediscovered and unearthed accidentally. I have written about these on my previous post. And because laziness got the better of me, allow me to just copy-paste it.
The Middelsburgh Bastion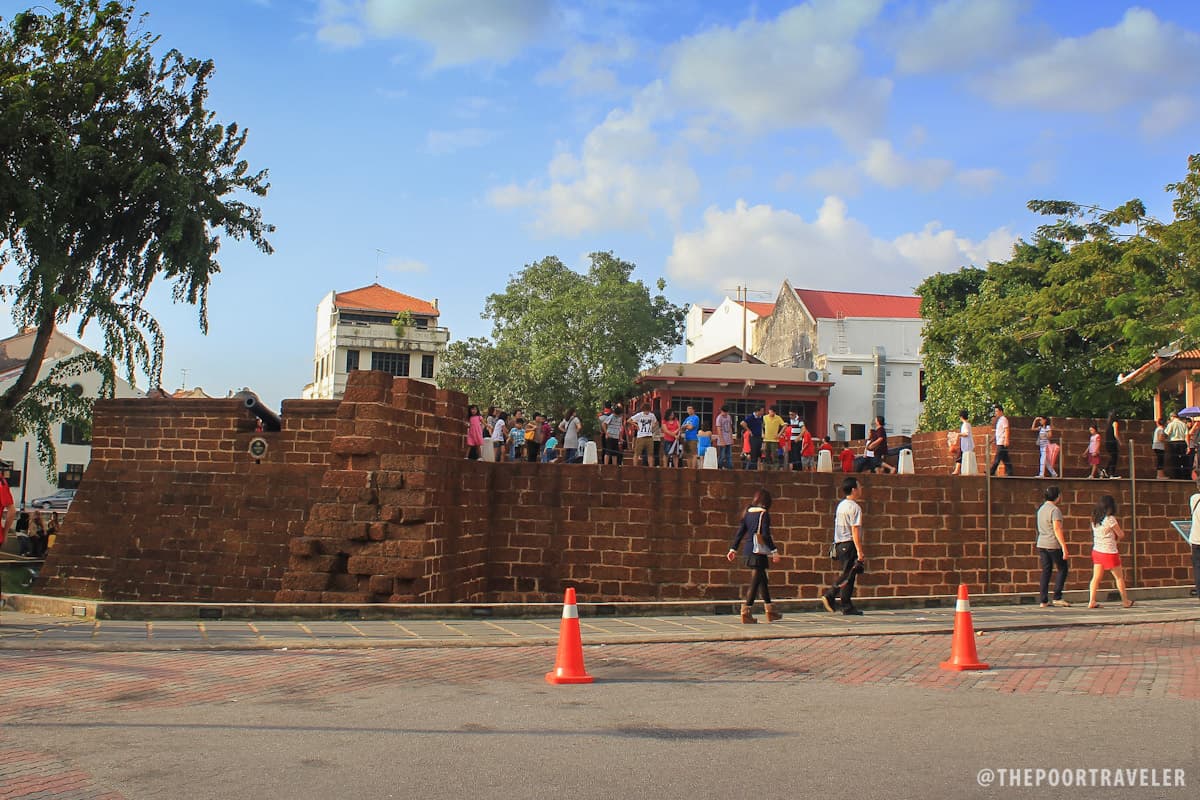 While most of the fortress was built by the Portuguese, the Middelsburgh Bastion (or Middleburg Bastion) was added by the Dutch to strengthen their defense of the city and prevent enemy naval forces from entering the city. The bulwark was equipped with a turret, used for looking out and keeping watch, and cannons. It became one of the most important bastions that the Dutch used to repel enemy forces
The Fredrick Hendrick Bastion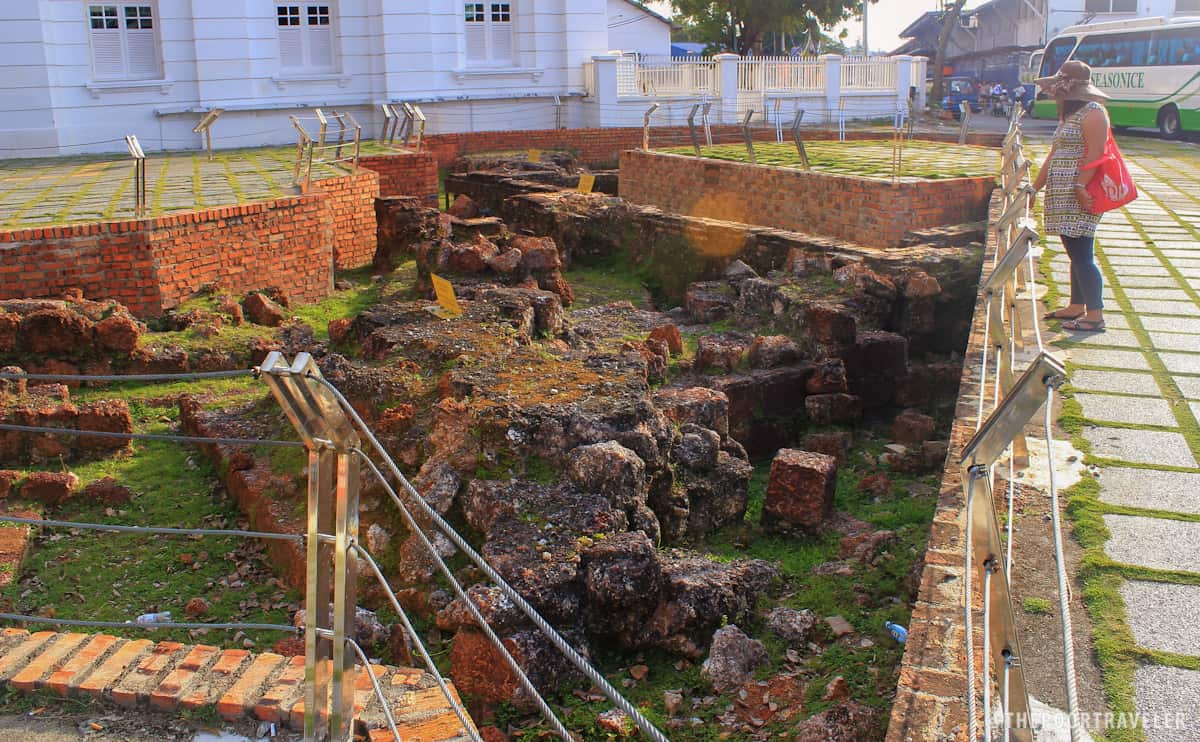 Right across the street from the Middelsburgh Bastion lies the remains of Fredrick Hendrick Bastion. A project to unearth the remains of the structure was started a few years ago. The excavation was still on-going when we visited.
Posted: 2012 • 6 • 10
---
Top Budget Hotels in Malacca
Based on review scores by Agoda customers.