Carrying an empty stomach, the Poor Traveler and his poor friends Asta and Ces hurried back to Jonker Street to find a place to have dinner at. Unfortunately for us, the restaurants along Jonker were all closed for the day. It was already past 9 o'clock and we have just finished the Malacca River Cruise, for which we spent much time waiting in line. While street food abounded the famous street that night, we were looking for a place where we could sit down and have proper dinner. We had walked the length of the street twice to no avail; we decided to look elsewhere.
We turned onto the adjacent street, parallel to the river, and found a bright spot — a cafe, which was still open to serve us. While we hoped they were serving rice meals, we were really not in the position to choose at the time. We entered the cafe, picked a table with the view of the river, and asked for the menu.
There were no rice meals. Damn.
The place was Lao San Cafe, an unassuming homey cafe on the edge of Malacca Chinatown by the river. The menu handed to us listed beverages and homemade cendol, which were the bestsellers. We asked the waiter whether they served something solid.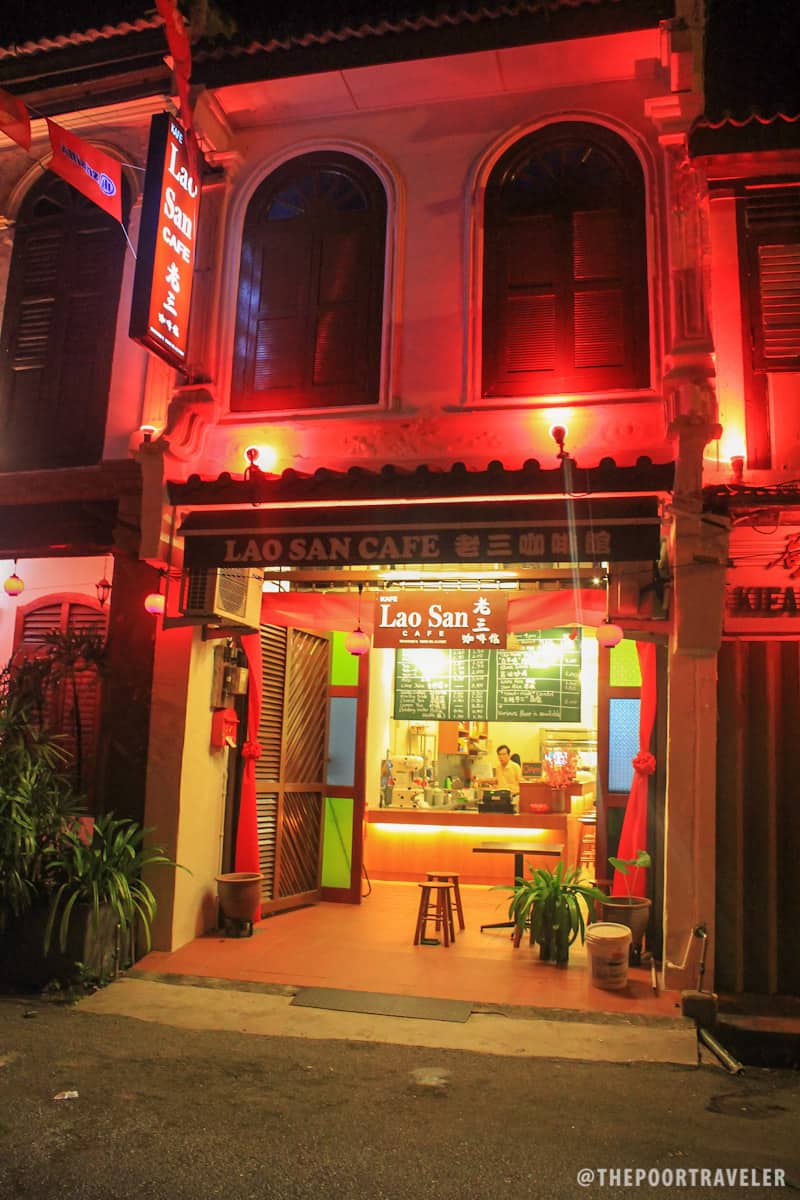 "Dumplings," he said. "We have dumplings."
Ces, Asta, and I all agreed that it was good enough for us. We were really starved at that point and we would eat anything that isn't flowing or melting.
"But," the waiter said but then hesitated. He smiled.
"But what sir?" I asked.
"I'm afraid it's pork," he answered.
"Don't worry, we love pork!" said Ces. "Oh, how we love pork!"
The waiter explained that he thought we were Muslims so he thought we would not want it.
While waiting, each of us ordered a drink. I had a glass of Barley Drink while my two female companions had Ice Lemon Tea and Ice White Coffee.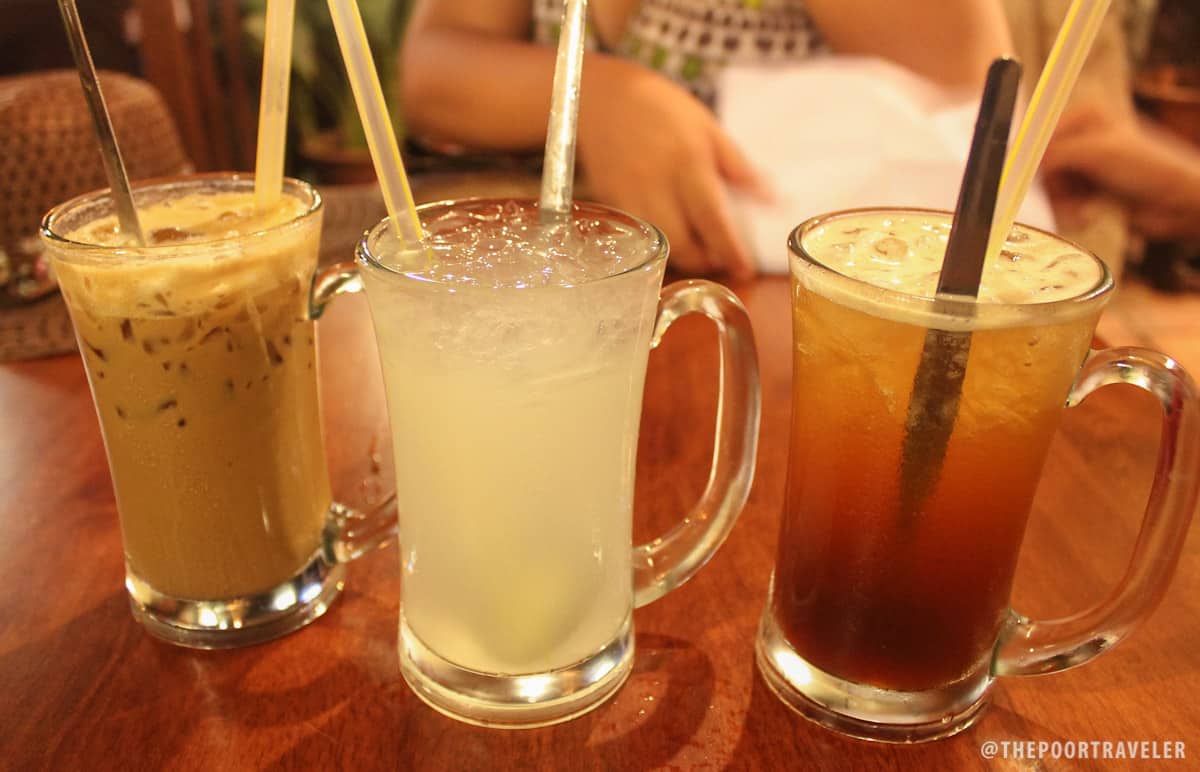 The Barley Drink was actually lemon barley drink as the lemon overpowered the "barley" taste, which I appreciated. It was citrusy sour and had a tangy after taste. Another thing I liked about it was that its sweetness was just right. The White Coffee tasted like the ones we get from Starbucks or other more popular cafe, except that it's a lot cheaper. Of the three drinks, I loved the Ice Lemon Tea the most, which unfortunately was not my drink. The tea and lemon flavors were both very strong, making this drink a more potent and more tasty version of the bland ones we get from other restaurants. I really loved it.
The dumplings had a very short life span on our plates. Less than five minutes after they were served, they were gone. We were really that hungry. There was nothing special about the dumplings but they tasted really good, anyway. If anything, the serving was quite smaller than what we expected.
While finishing our food, a few boats passed by and we watched the tourists enjoy their cruise. We kept on talking about how nice it would be if we succeeded in cleaning up Pasig River and have cafes on its banks, allowing people to watch the waves roll downstream and bond with nature in the middle of the city. I believe it can still be possible but not anytime soon. We have a lot of work to do to clean up Pasig.
Anyway, while Lao San Cafe was not able to quench our growing hunger, the view and the ambiance of the place were truly satisfying. It's not because the food was not pleasant. On the contrary, they tasted good! We were just extremely hungry. The dumplings were enough to revive our energy to find another restaurant in the area. Unfortunately, it really seemed like the heritage town, with the exception of Jonker street, was already asleep. We ended up gorging on some street food on stick in Jonker.
Posted: 2012 • 8 • 8