All that was missing was the Big Bad Wolf and I would have been convinced that I was in a Grimm fairy tale.
There is something haunting about the Mossy Forest of Gunung Brinchang, the second highest peak in Cameron Highlands and the highest point in Peninsular Malaysia that is accessible by road. Even from afar, when I was looking at the area from the 50m tall Lookout Tower, I could feel the eerie atmosphere it fostered as it slowly welcomed the blanketing thick sheet of low-lying clouds. At 2000 meters tall, the summit of Gunung Brinchang regularly catches a lot of rain and constantly embraces mists and clouds, ensuring a moist and dewy environment, to the satisfaction of the wide array of plants that cover its slopes.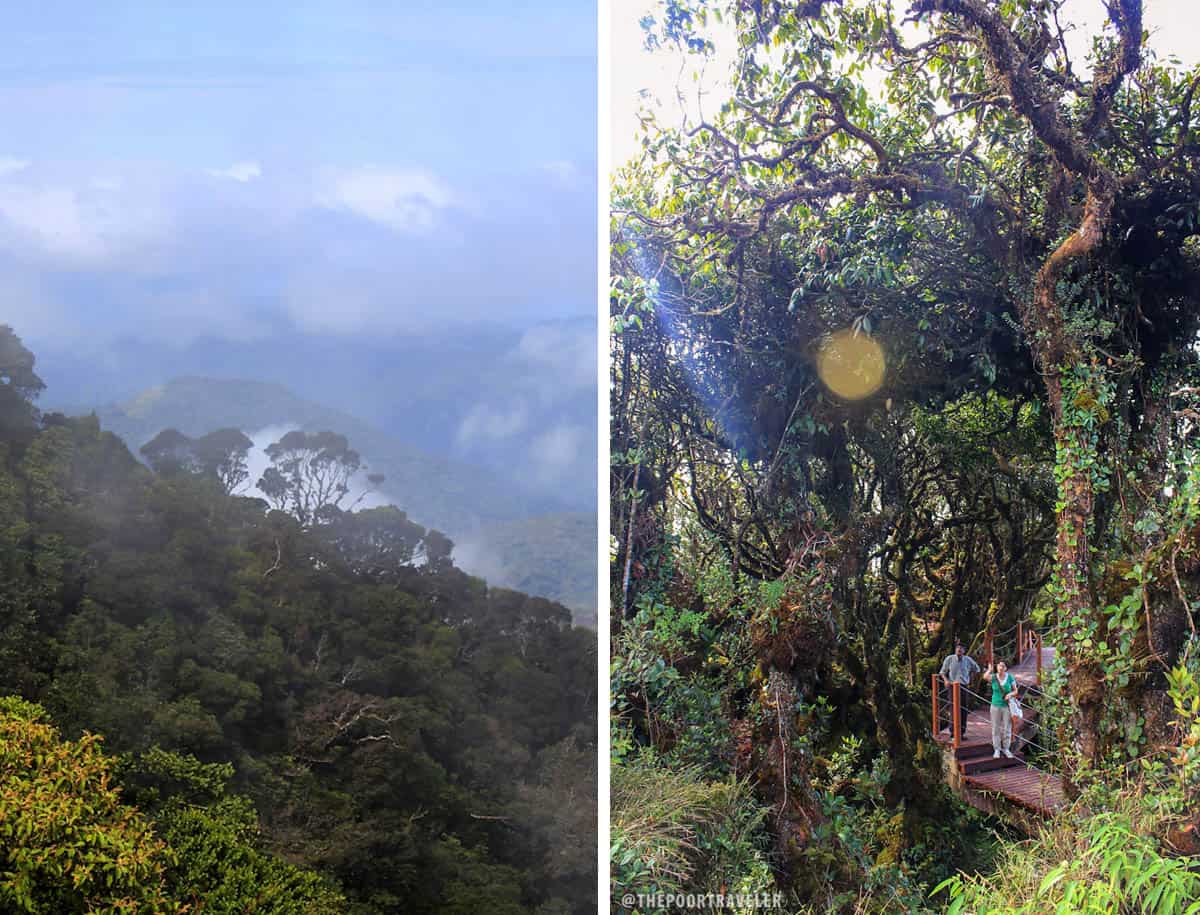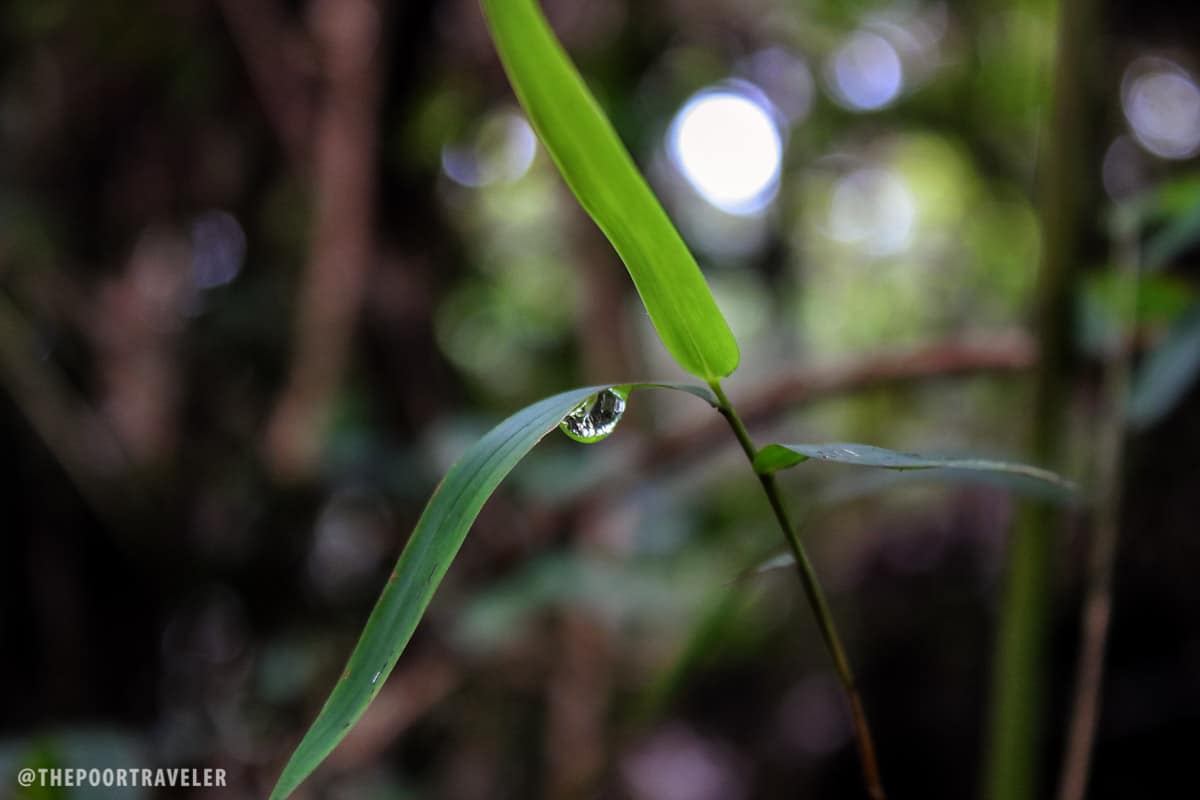 When the moment came that we had to enter the Mossy Forest, the ambiance even got more beautifully surreal. This rich 200,000-year old forest nurtures ancient trees that stand tall like proud Elizabethan ladies. They are hugged by thick layers of moss, lichen, and ferns that drape from their trunks to the ground like elegant green and golden gowns. The trees wear their leaves proudly like intricate headdresses that sway at every whisper of the cold wind. Their branches are slender arms that are laced by more tussled moss and some bear jewels — pitcher plants and orchids.
To be honest, I did not even know that this place existed until two weeks prior to this trip. I was absolutely satisfied with my original Kuala Lumpur-Penang-Langkawi itinerary until my friend Mica posted a photo of this mystic forest on Facebook. One look and I knew I would have to make major adjustments to my already satisfying travel plan. I just had to be there, right there in the middle of the forest and set foot on that red peat-like floor.
And set foot on its red peat-like floor, I almost failed to do.
I was surprised that there was an elevated walkway that snaked around the site, something I did not see in Mica's photos. I was hoping to leave footprints and I meant it literally.
"There are two trails that wind around this forest," explained our tour guide John. "The other one allows you to hike and go deeper in the forest. But we have kids in our group so it would be best to just take this boardwalk."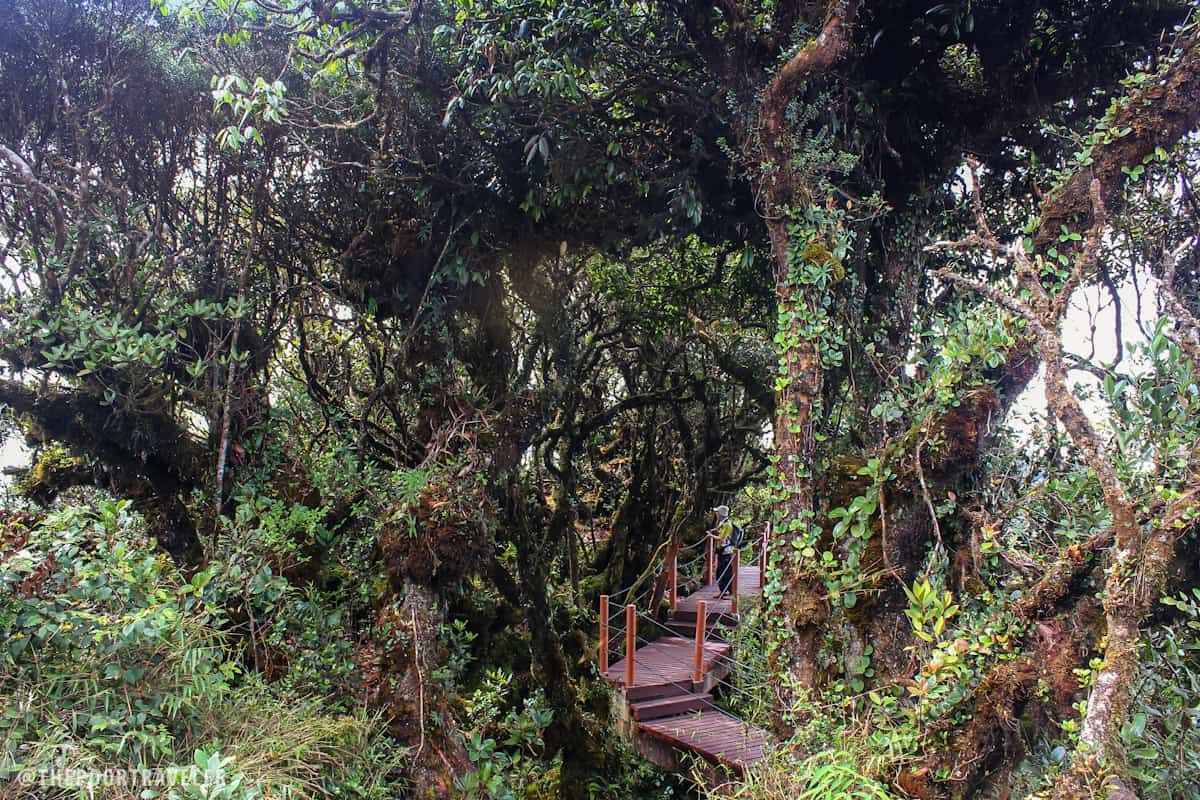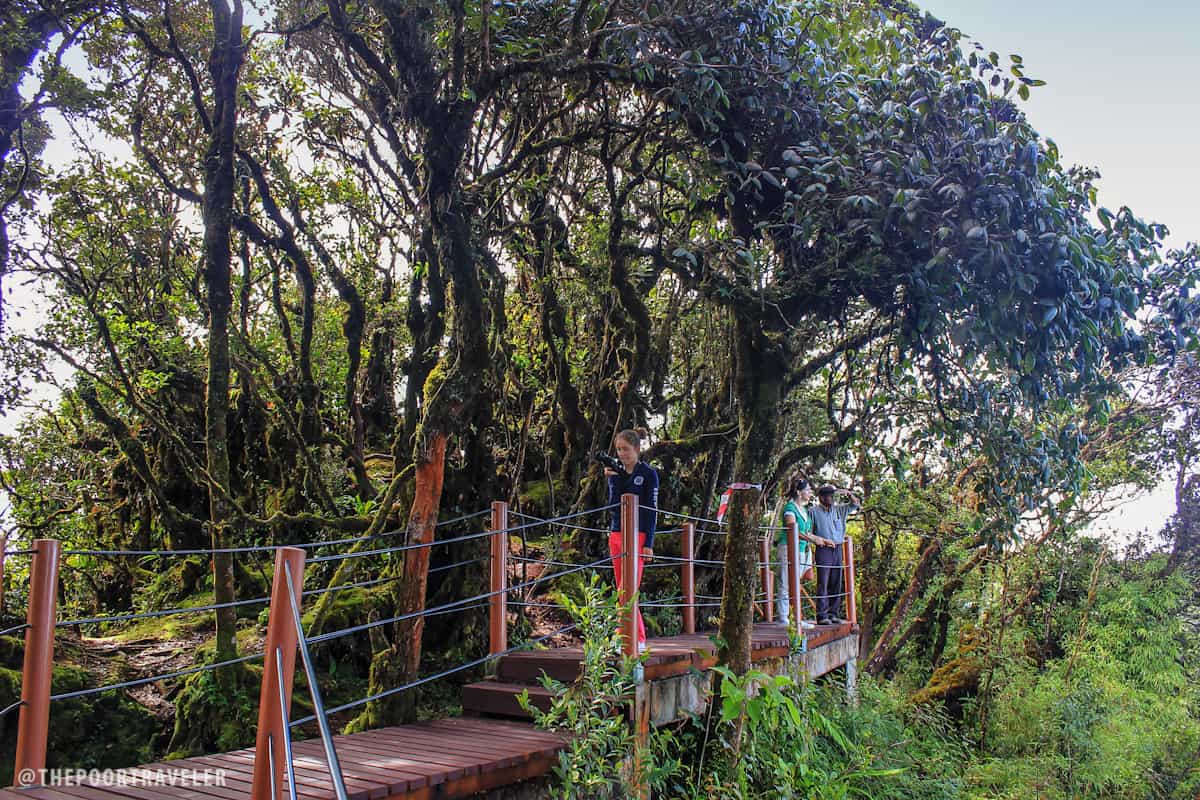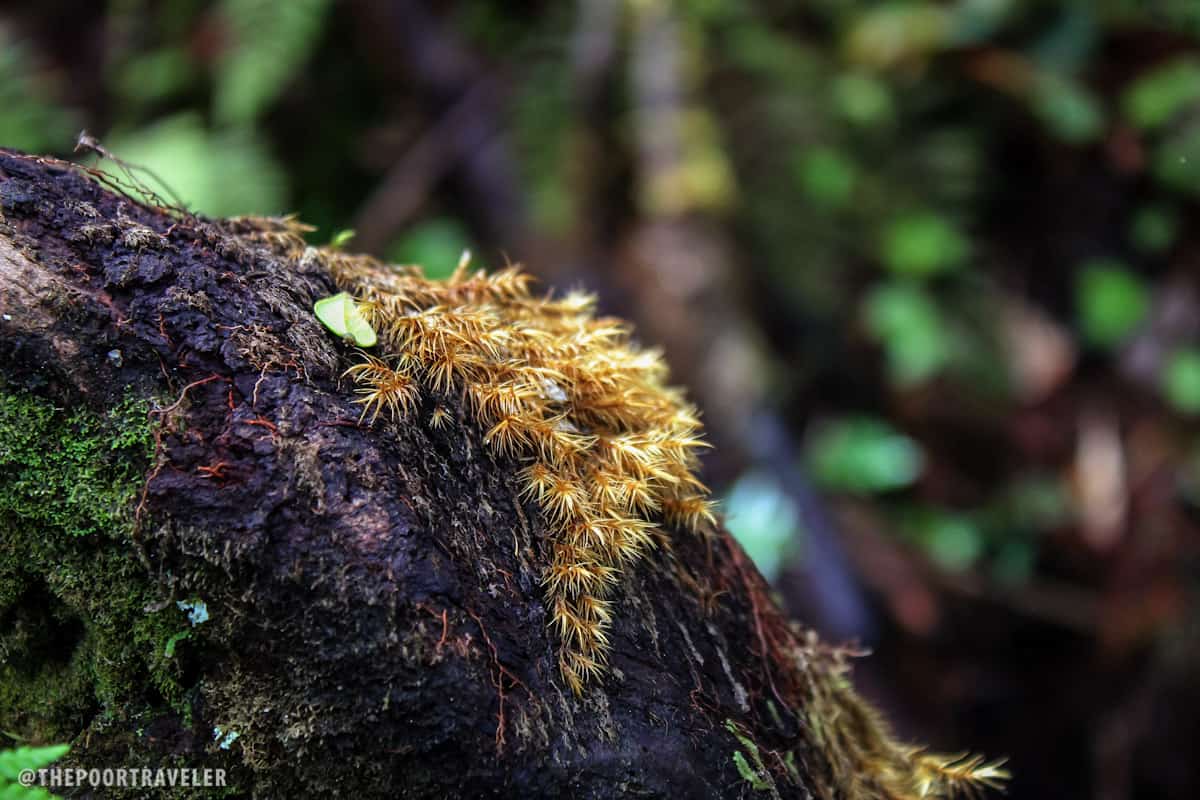 I have to admit that it let me down but only for a short while. After all, the Mossy Forest is so enchanting there is no place for sadness here (unless you get left alone in the middle of it). The elevated boardwalk is 150 meters long, meandering in between trees, under the canopy, and around many points of interest. It's a short trail and there is no risk of getting lost, unless you wander off the trail. Around the area are several Nepenthes pitcher plants (also known as monkey cups), a tropical montane monotypic plant with flowers that trap its prey, usually insects and small vertebrates.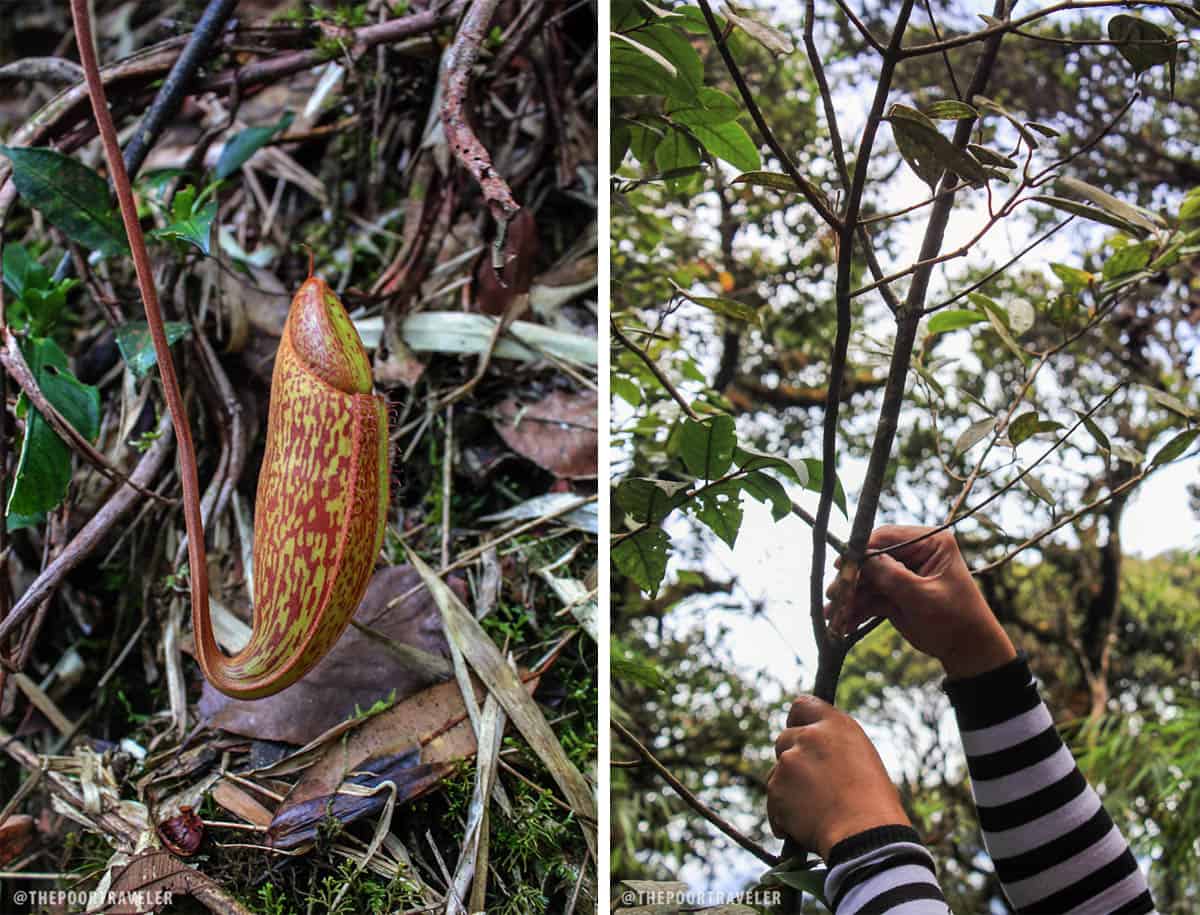 I stumbled upon another group of tourists in one corner, gathered around a small tree. Out of sheer curiosity, I joined their group and listened as their tour guide cropped a small piece of bark and asked what it smelled like after passing it around. When it finally fell in my hands, I knew exactly what that delightful smell was — cinnamon. Call me shallow but, to a certain extent, it made my day. I don't think I had seen a  cinnamon tree before.
"Can we venture outside the boardwalk?" I asked John.
"Yes, of course," he affirmed. "Just be careful. The soil is moist and soft."
With that we explored the other areas surrounding the trail but cautious that we would not go very far from it. Other than the awful fear of getting lost, the little child inside of me was afraid there would be a Big Bad Wolf hiding behind the trees, out to get me.
Now, if only I could find Red Riding Hood.
How to get there: From Kuala Lumpur, take a bus to Cameron Highlands. There are many tour operators in Tana Ratah or Brinchang that arrange trips to the Mossy Forest as part of a bigger half-day or full-day tour. 
More Tips on YouTube ⬇️⬇️⬇️