At one point during our walk, I thought I'd be stuck there. Flooding the historic Asia Afrika Boulevard, the crowd was too thick, and I struggled to squeeze myself into whatever little gap I could find to make it through to the next block.
Thankfully, I was not alone. Alfi, an Educator at SMK Telkom Bandung, patiently waited for me on the other side. Alfi is one of the thousands of souls who offered help to make the Asian African Conference a success. It is Bandung's biggest event, one that locals and tourists alike had been anticipating for years.
It was not just an ordinary day for Bandung. On 19 April 1955, world leaders from Asian and African countries who had just gained independence from colonial rule gathered in the city and agreed to work hand in hand. Sixty years later, this momentous event was commemorated over several days, peaking on April 24th when costumes painted the city streets with the colors of the participating countries. Saying that the event is huge doesn't do justice to the magnitude of the celebration. It was one of the biggest crowds I have seen in my life, if not the biggest.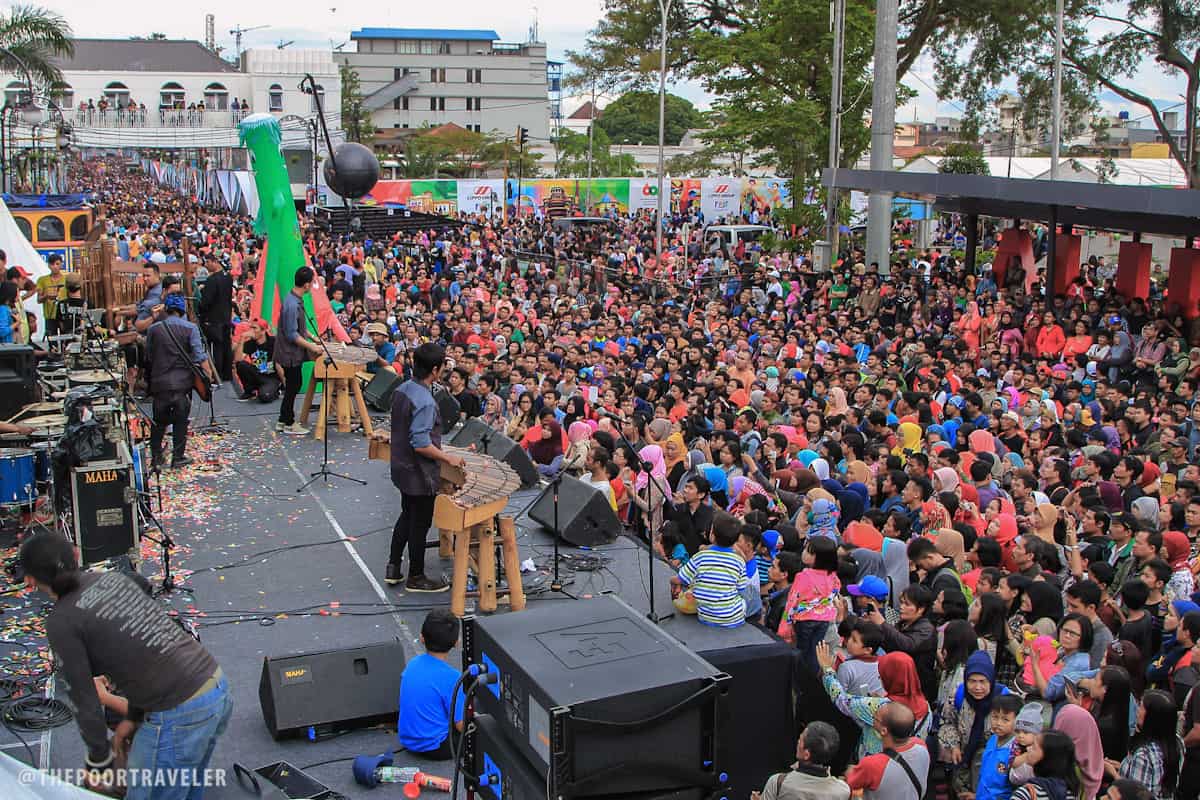 Which is why I was a little bit out of my comfort zone. As a traveler who constantly seeks some peace and quiet, I was more nervous than excited as I made my first few steps into the crowd. I have always felt alone in the crowd and uneasy being in the middle of a sea of humanity. Children were perched on the fences and the shoulders of their fathers while waving flags of Indonesia and other nations. Grownups watched in awe as groups of performers punctuated the streets and filled the air with popular tunes. Everyone sang along. Everyone flashed their widest smiles. Everyone. Including myself, to my surprise.
When I reached Alfi, he happily led me deeper into the swarm. On one side of the road was a military group armed with brass instruments and a lungful of music. On the other was a group of volunteers, all clad in red, taking a much-deserved rest. Alfi shared tidbits of information along the way. "This used to be the only mall in Bandung during the Dutch era," he pointed out as we made it past a heritage building. Moments later, he brought my gaze to the minarets piercing the blue skies. The mosque, he said, is fronted by a park covered in grass that bore a symbol of the city, which at the time was blocked by families and friends just enjoying the festive atmosphere. They were just some of the 500,000 people the local government was expecting to join the celebration.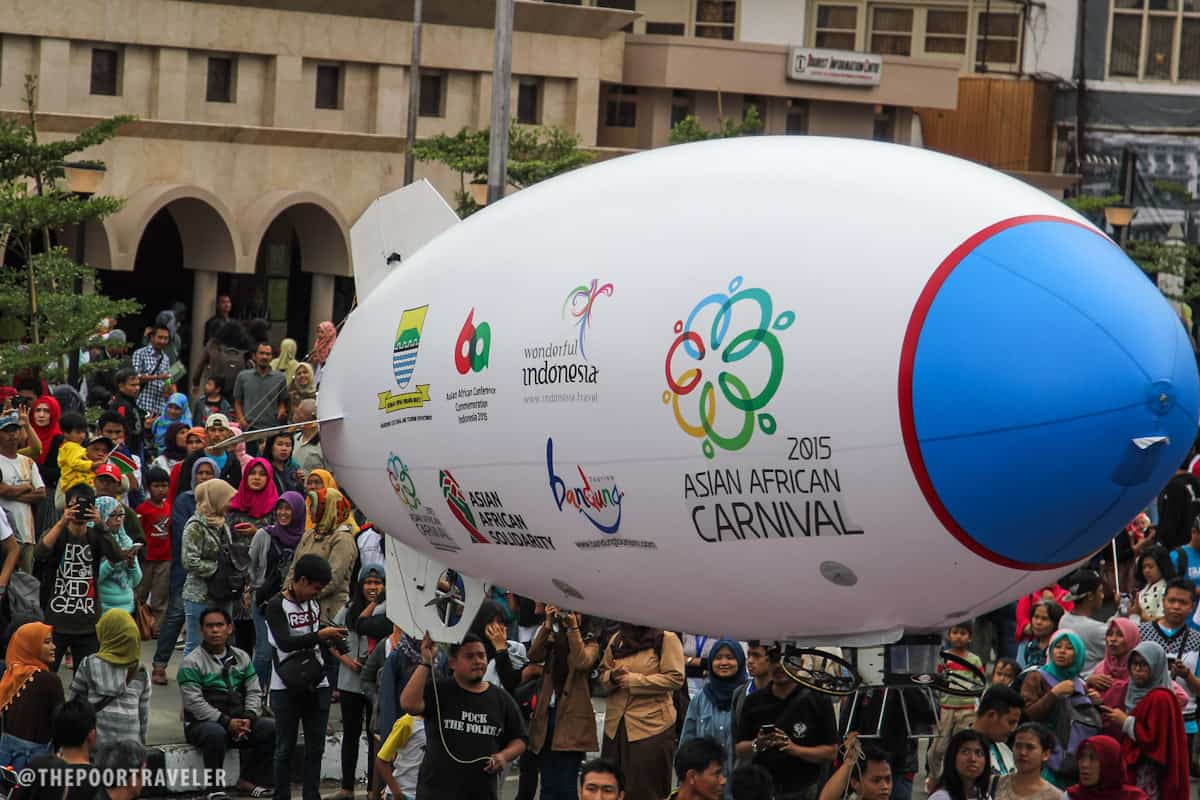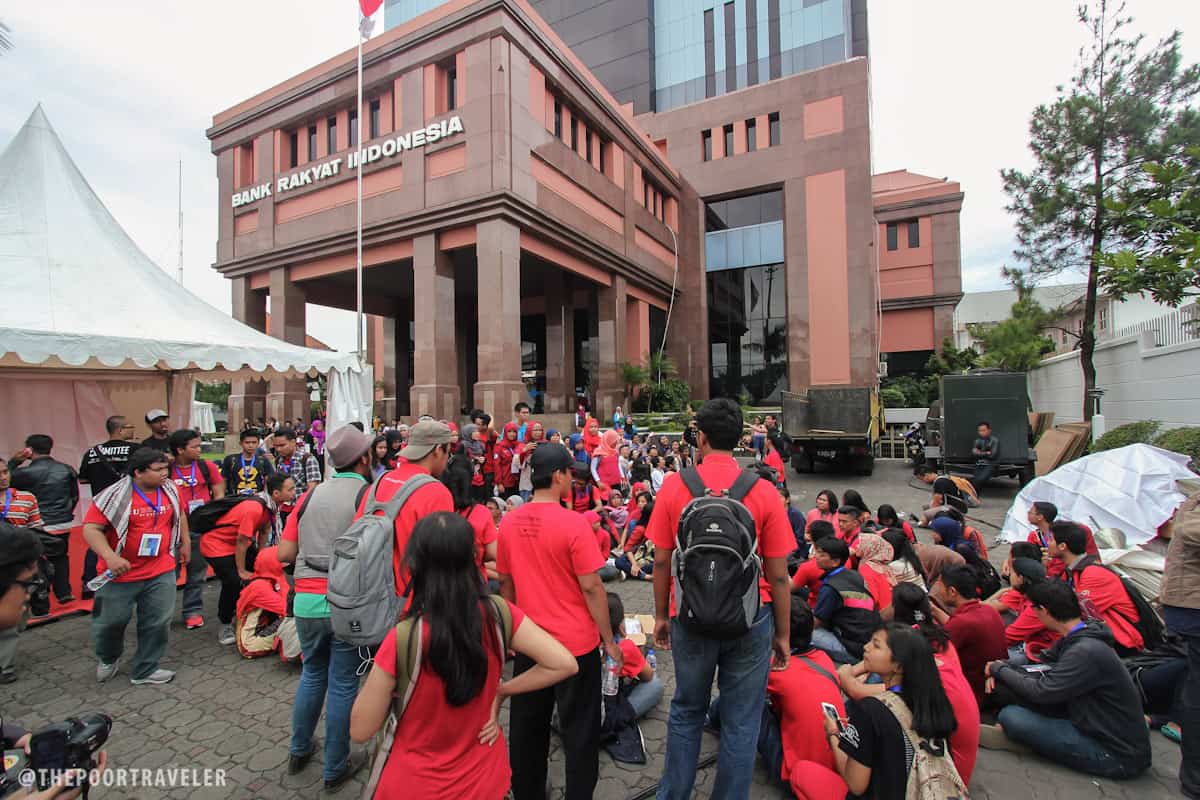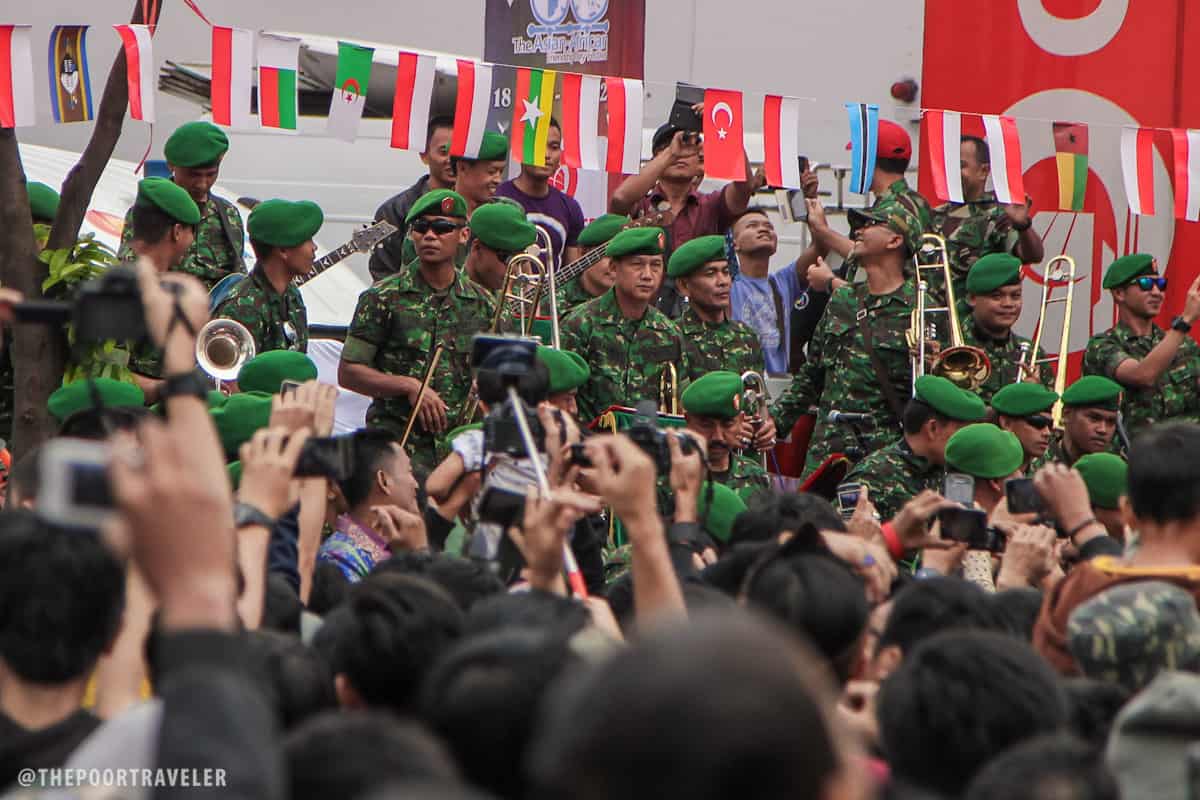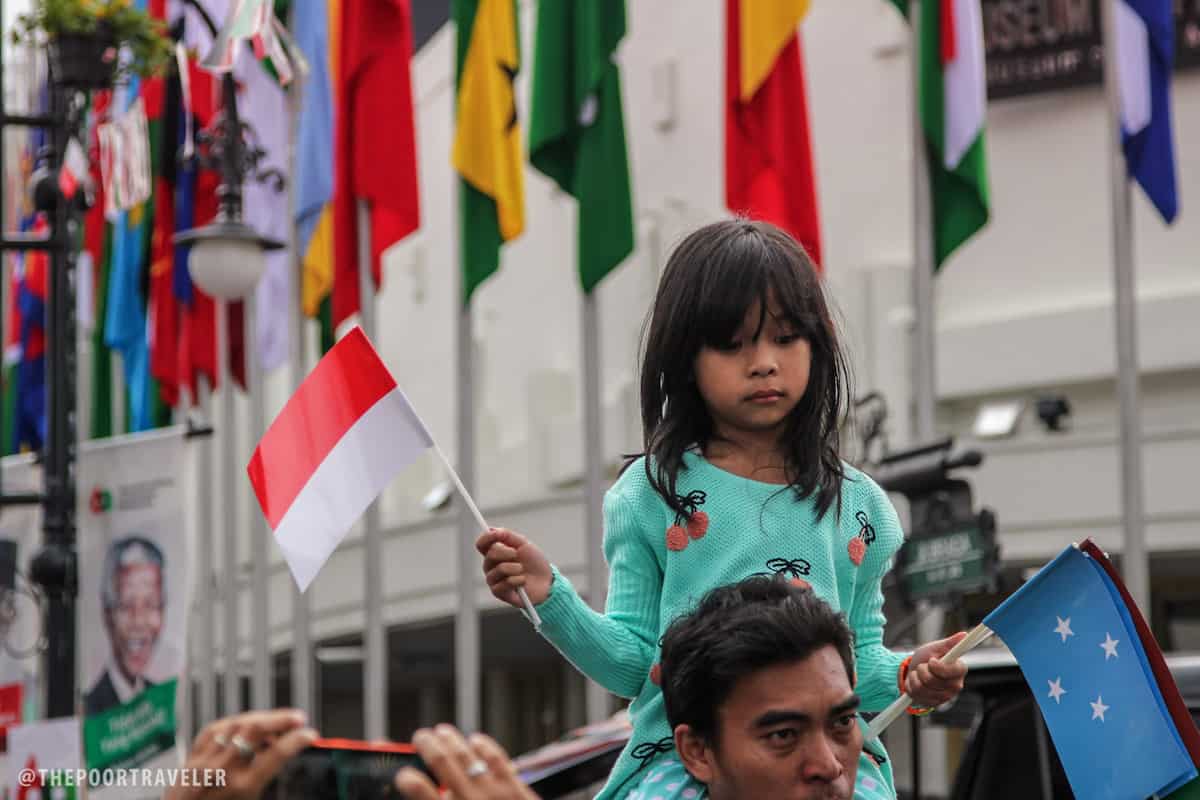 I had lost the other bloggers who were with me on this tour. They had their own guides and went on their own way. I found our rendezvous point in the form of a double-decker bus parked right next to the stage. I hopped on and joined the rest of the gang, who had been stealing shots of the crowd. The bus had provided an excellent vantage point. My newfound friends introduced me to their respective local guides, each eager to share that wonderful moment with overly excited tourists, snapping a hundred shots per second.
Our guide, Alfi, was generous enough to show us around. With me and Gael of The Pinay Solo Backpacker in tow, he negotiated his way through the crowd. When we got away from the people, he ushered us around motorcycle mazes, bringing us closer to the elaborately costumed parade participants and allowing us to sample some of the metro's ubiquitous street food delights. A pack of steamed peanuts and a cup of durian ice cream later, we were back in the company of our blogger friends.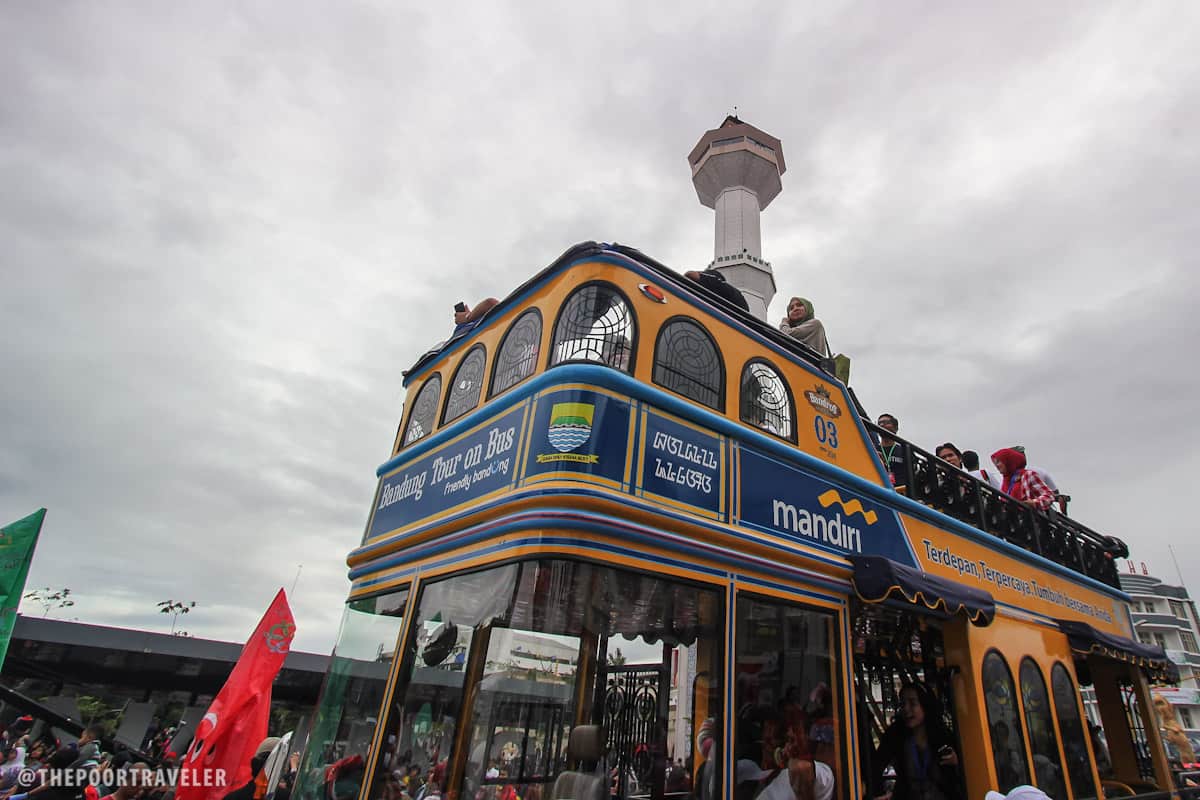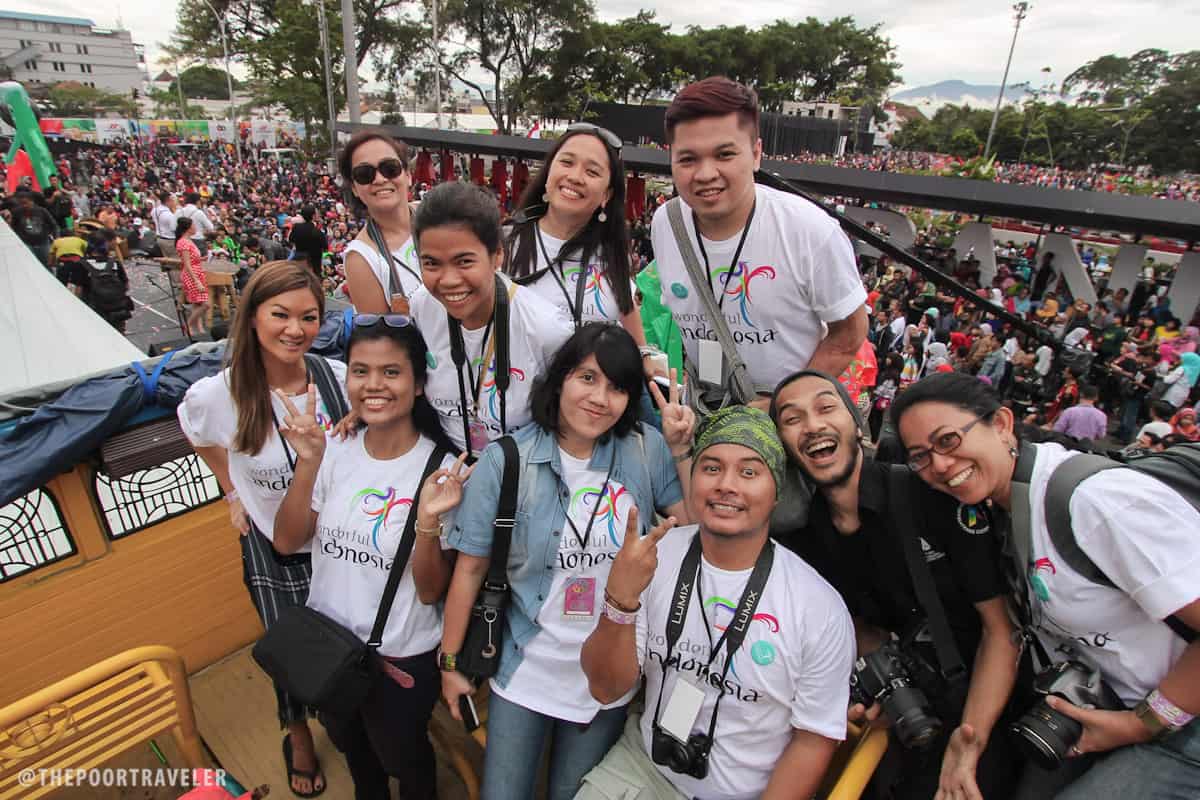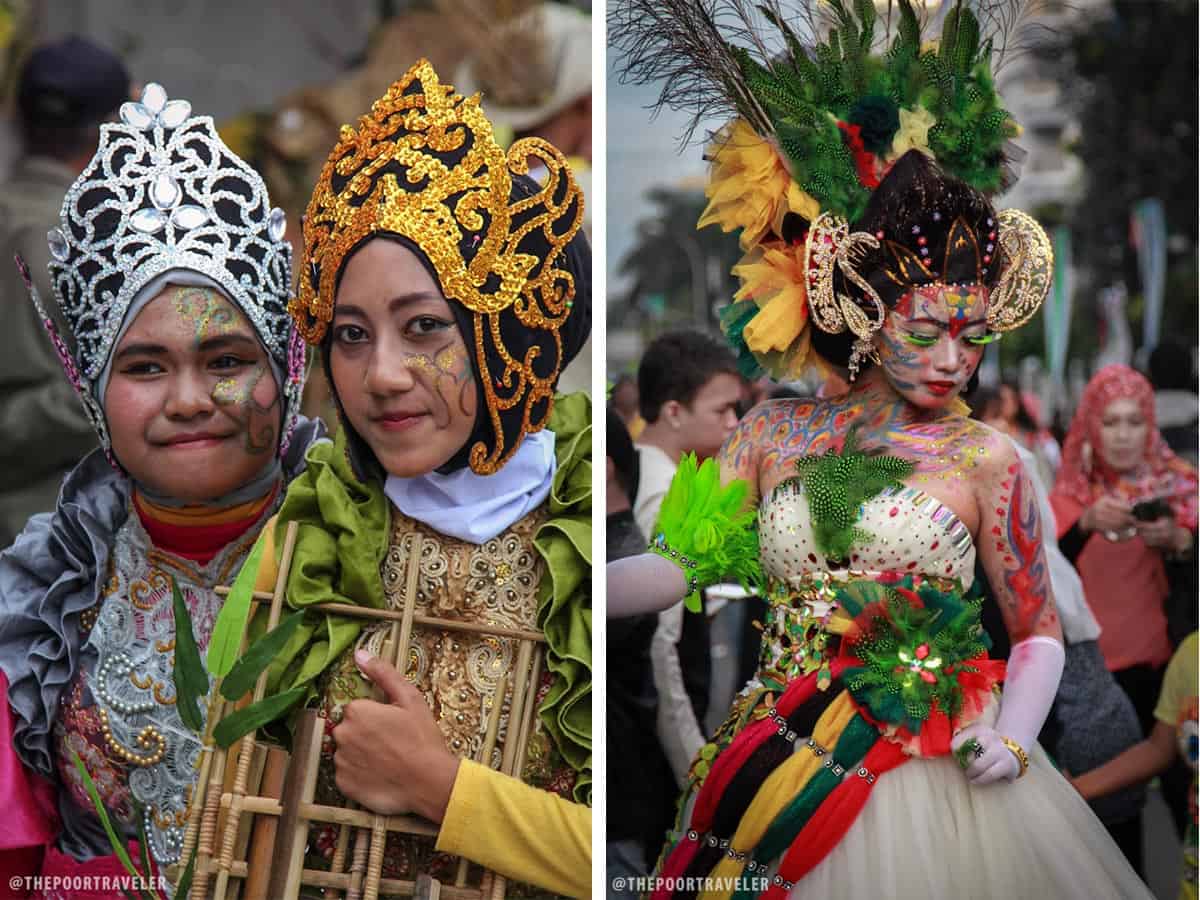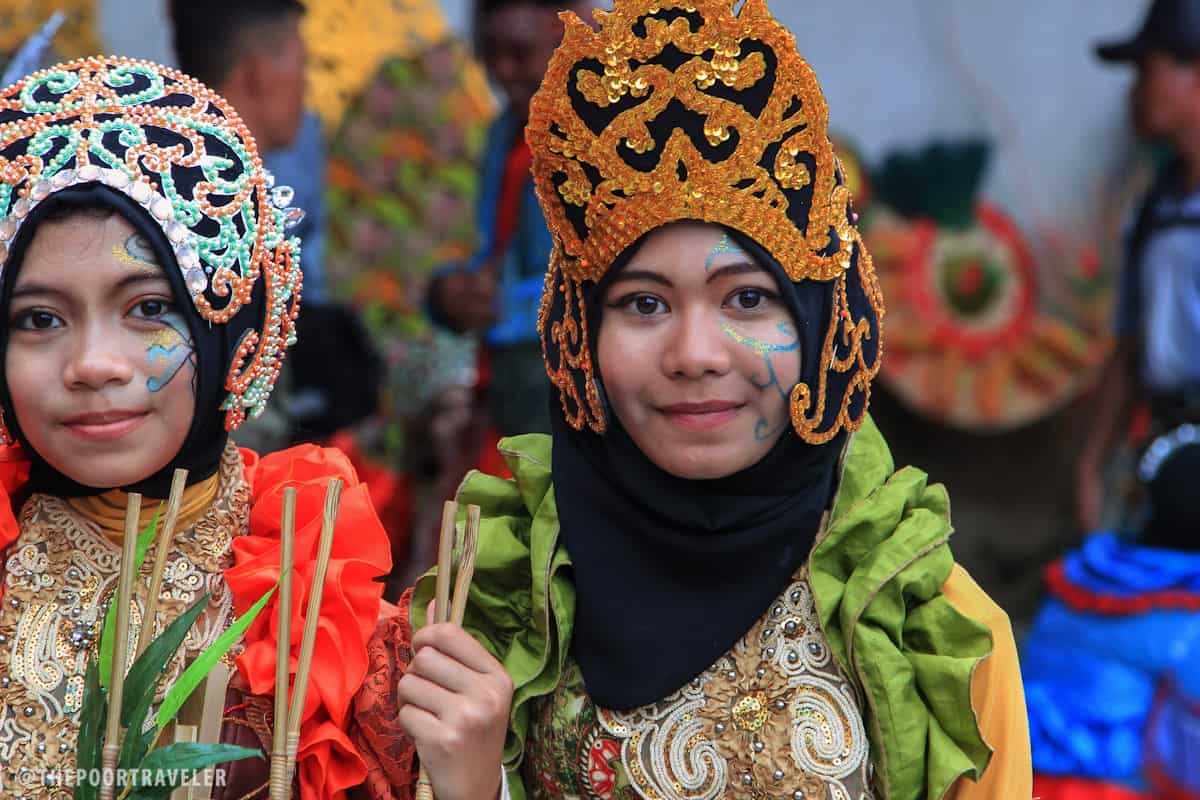 Alas we reached the Media Center, where the tour began and where it would end. Alfi, Gael, and I exchanged goodbyes and with it were contact numbers and promises that should we find ourselves in his city again or he in ours, we would not fail to remember. So much to experience, so little time, but every single second of it was embedded perfectly on my memory like a swift love affair with a city you just met. It was fleeting but unforgettable.
Bandung Mayor Ridwan Kamil said that he intended the carnival to be "a benchmark for other large and mega events in the city," one that could be comparable to the Carnivale in Rio de Janeiro or the Macy's Thanksgiving Day Parade. While I haven't been to either, I reckon it would be hard to top all the smiles, shouts, and sheer warmth of everyone I met along the way. I've always felt alone in the crowd, but not in this one.
How to get to Bandung, Indonesia. From Manila, you can fly with Philippine Airlines to Jakarta.

Where to stay. For those with extra budget, you may choose to stay at:

The Trans Luxury Hotel
Address: Gatot Subroto 289, Bandung

Ibis Hotel Trans Studio Bandung
Address: Jl. Jendral Gatot Subroto No. 289, Bandung, Jawa Barat 40273, Indonesia