When we announced on Facebook that we would be hitting Coron for the fourth time, someone asked in the comments section why — given that the Philippines has over 7600 islands — we kept on returning to this Palawan tourist town. Our answer is pretty simple: Coron has so much to offer. And we're not bullsh*tting you when we say that. (Last updated: 2018)
Coron and its neighboring towns and islands offer a wide range of attractions and activities, and they're oh-so-diverse. You can explore Coron Island's lakes and lagoons on one day, and then go beach-hopping the next, and then scuba dive the day after. There's a saltwater hotspring (Maquinit!), a viewpoint atop a mountain (Tapyas), and World War II shipwrecks scattered around the region! There's even a former leper colony (Culion!) and, believe it or not, an African safari (Calauit). We've visited four times now, but it feels like we haven't seen enough!
Before our trip a few weeks ago, the last time we were in Culion was in 2013, and boy were we blown away by how much the town has changed. Tourists seem to have more than doubled, and development seemed to have worked overtime while we were away. The prices have also gone up considerably, especially of restaurant meals. Tour and boat rental rates have increased, too. But it wasn't all bad news. There is LTE signal even in the islands! More hotels and transportation options have opened. And the best of all, there are new attractions that can make every repeater's visit feel like their first-time. Here are some of them!
1. New Resort: Coron Soleil
Over the past few years, Coron has seen the rise of several hotels and resorts catering to all types of tourists. One of them is Coron Soleil, which hosted us in our recent stay. Because it opened in September 2016, it is still in its infancy, which means everything looks and feels brand new!
Touted as a first-of-its-kind holiday accommodation complex, it harbors Coron Soleil Garden Resort, a 4-star resort, and the more pocket-friendly Coron Soleil Express, a 3-star budget hotel. Coron Soleil Garden Resort has 27 Filipino-inspired rooms, 8 poolside villas, and 5 poolside suites, and a 288sqm psychedelic-colored swimming pool as its centerpiece. There are plans of building lifestyle stores and even a supermarket as part of the complex in the future.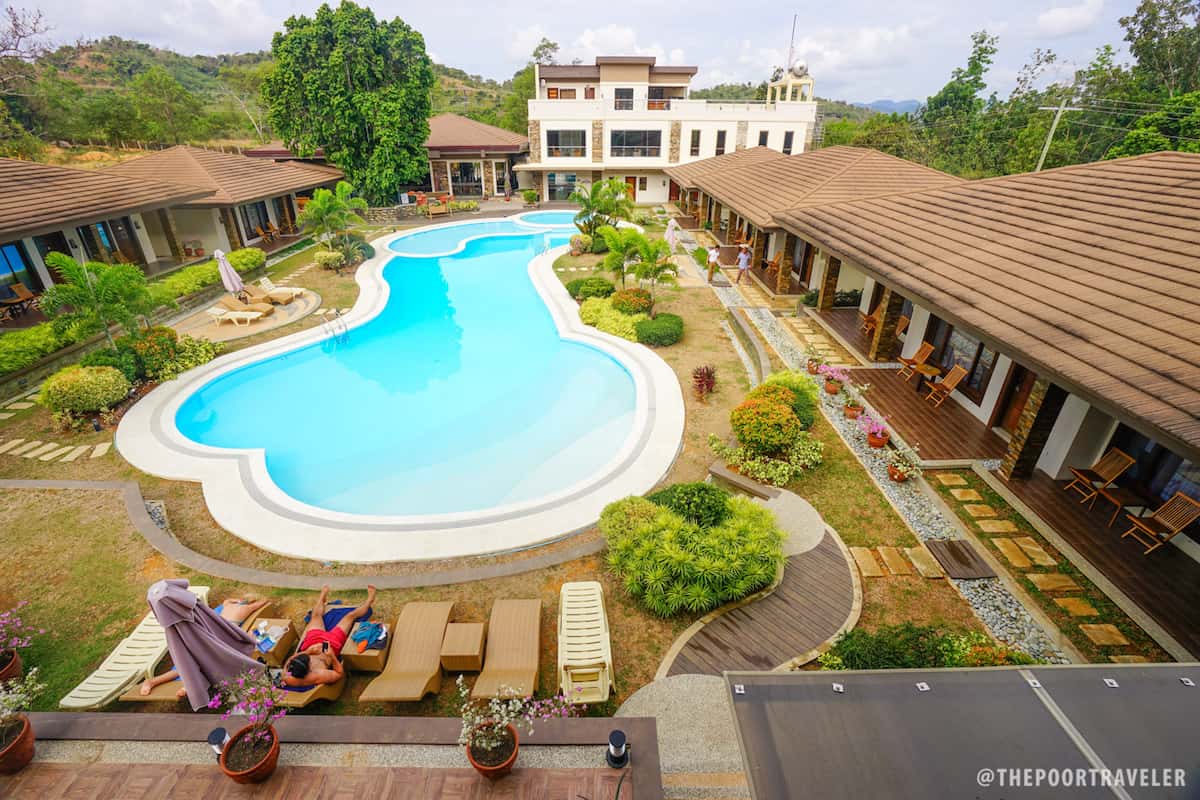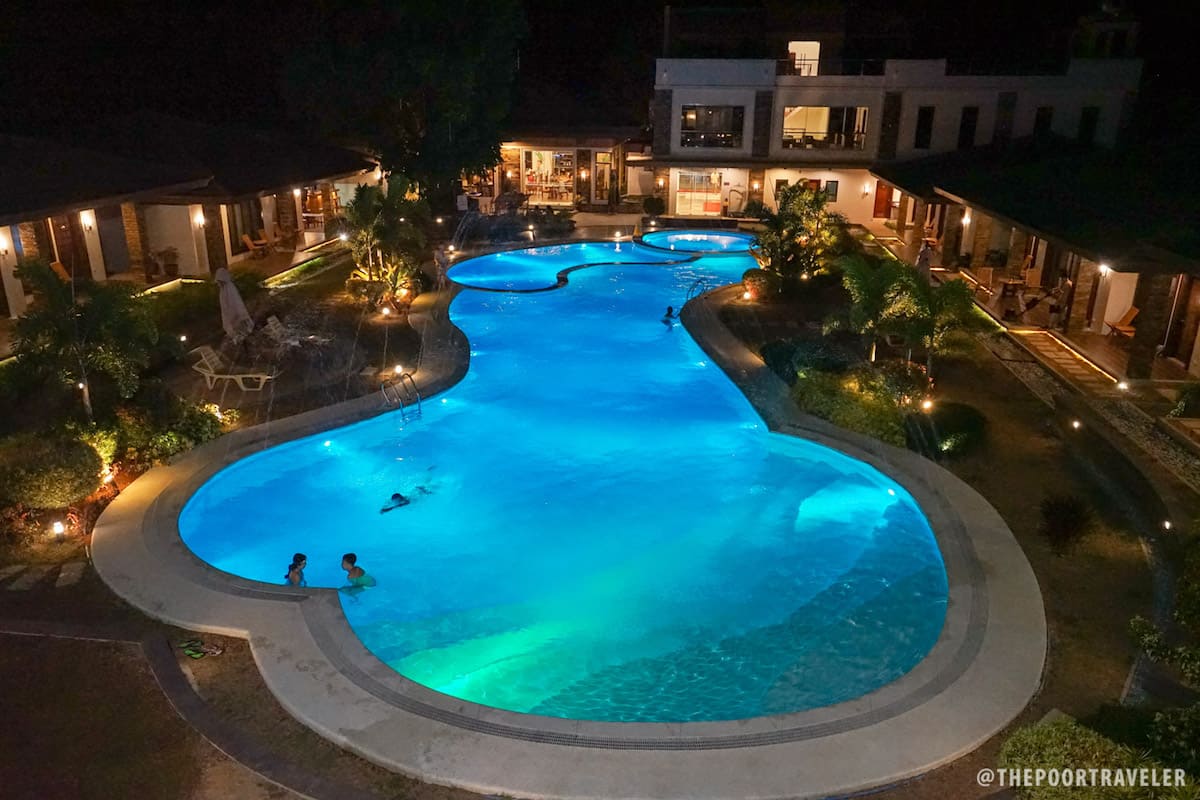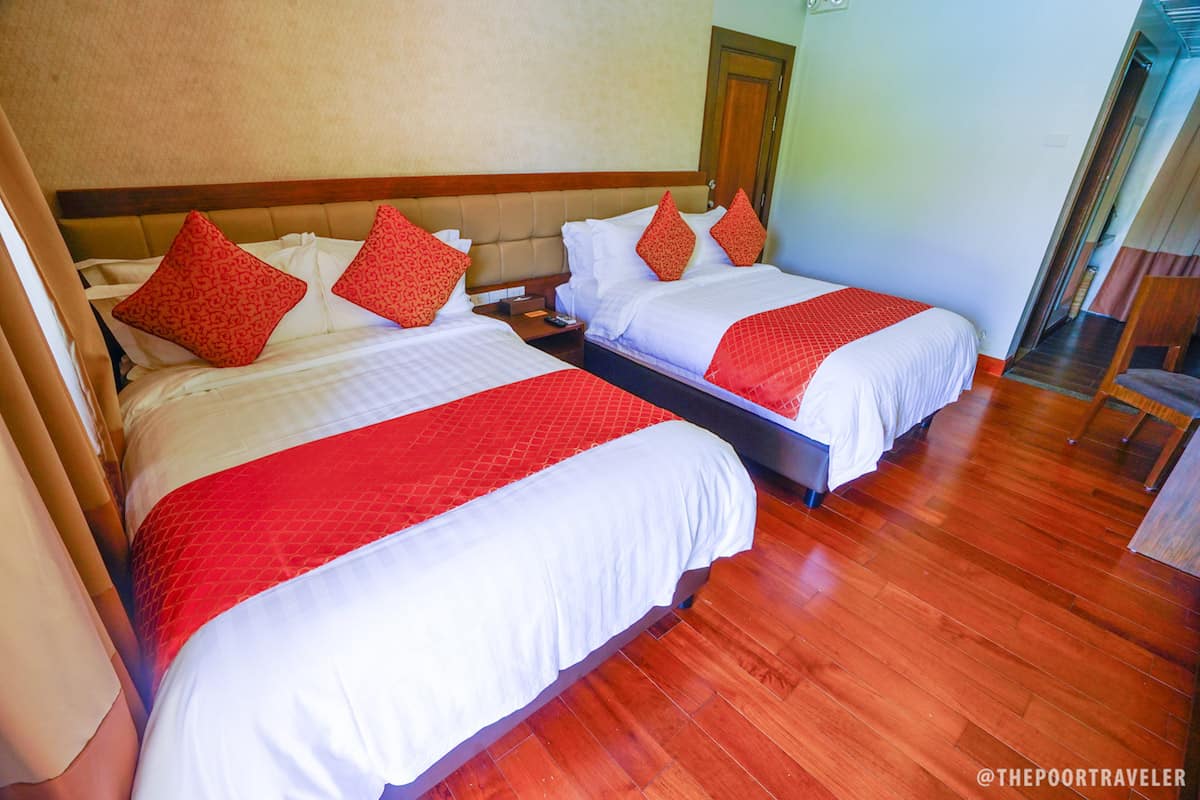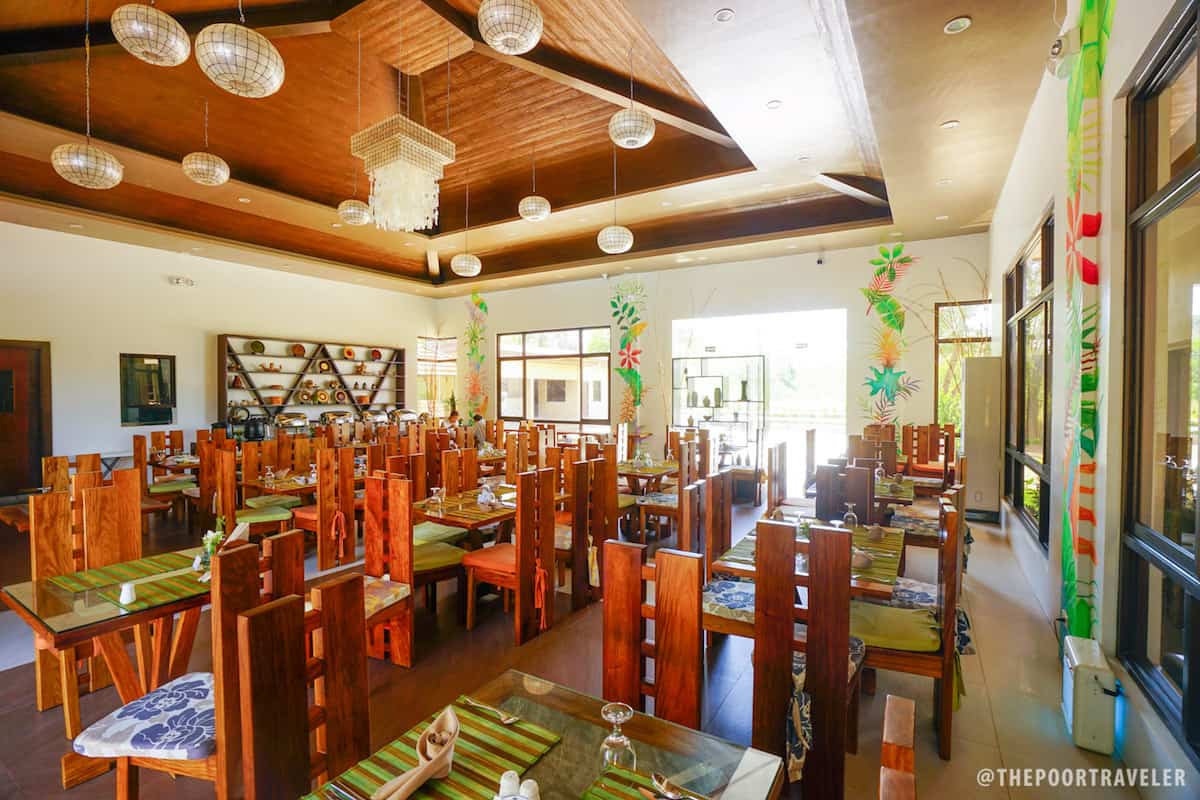 Coron Soleil is tucked away from the busy town center BUT is still on the main island (Busuanga), which means that while it offers a relaxing hideaway, the town proper and the airport remain accessible. We could easily go check out nearby attractions and other restaurants, something that would prove difficult if you're staying at a resort on another island. Many of the guests that we talked to during our visit lazed by the pool and read a book in the morning, and then explored the town in the afternoon. (Best to arrange a tricycle ride at the reception in advance, though.)
As mentioned, they also have a 3-star no-frills budget hotel within the vicinity. Staying here would give one access to the resort too.
Coron Soleil Garden Resort

Coron Soleil Express Hotel

Check Rates & Availability
For more information, visit the Coron Soleil website.
---
2. New Tour: Fireflies Night Tour
If you've been to Puerto Princesa or Bohol, you might be thinking, "Ugh, another firefly watching tour." But it is different.
Calling it a Firefly Watching Tour is a disservice to the real stars of the night: the bioluminescent plankton. Sure, there were countless fireflies swirling around mangrove branches, but the shimmering plankton stole the show!
The evening began with a buffet dinner on a floating restaurant near the mangroves, after which we hopped onto a 3-person kayak. On the way to the mangroves, our guide explained what would be waiting for us in our destination. The focus was the fireflies from the get-go. But then he said something like, "Oh by the way, there's plankton in the water and they glow!" He then urged us to dip our hands in the calm water and it glittered! My friend Tonet and I were blown away! But it didn't stop there.
Our guide stopped paddling for a brief moment and made a gentle tap on the sides of our kayak with his fist. The most amazing thing happened! The water beneath us glowed and the lights spread out across the water! It was so magical! If I didn't hold my jaws in place, they would have dropped into the water. We tried taking pictures and videos of it, but we failed to capture just how wonderful it was! It's something that we would absolutely recommend to anyone! I'm still not over it!
Since we don't have any decent photo or footage of the tour, I rummaged through YouTube for something that looks close to it and found the video below. It's not exactly like it, but very similar.
The tour is new. It started operating in February 2017!
Cost: P950 per person
Package includes: Buffet dinner, hotel transfers, guide fee, and kayak fee
Pick-up at 6pm, tour ends at 9:30pm
---
---
3. New Trek: Mt. Darala
It's not really new. Mountaineers have long conquered Mt. Darala, the tallest peak on the island of Busuanga, bit it's only over the past couple of years that it is becoming popular among casual travelers. We weren't able to climb because it rained on the first few days of our visit, but locals said there are two ways to reach its summit: Mabentangen Trail and Balinsungan Trail, with the latter being more difficult. Although they say it's a minor climb, both trails get steep towards the end. From the coast to the summit, the whole trek takes around 3 hours (one-way).
Here's what the view looks like from the summit, as captured by YouTuber Jero Rafols.
---
4. New Cafes: Fika Indulgence, Coffee Kong, and La Morena Cafe
On my first visit to Coron, I could not help comparing it with El Nido, and I remember that while I loved the diversity of attractions and activities in Coron, the same cannot be said about its food scene. El Nido just have a lot more great options in that department.
This time, however, I think Coron is giving El Nido a run for its money. There are new restaurants everywhere, most of them specializing in grilled meat and seafood. But what I really found delightful were the new cafes, which can be heaven-sent for digital nomads like me. I'm not sure just when these cafes opened, but I surely did not notice them before. There's the cozy Korean-themed Coffee Kong serving their signature espresso, and perched on the second floor of the building right across it is Fika Indulgence Cafe, which also serves a rich selection of meals and desserts. Not too far from these is La Morena Cafe that offers a mix of Pinoy and Western dishes and giant servings of fruit shakes and smoothies.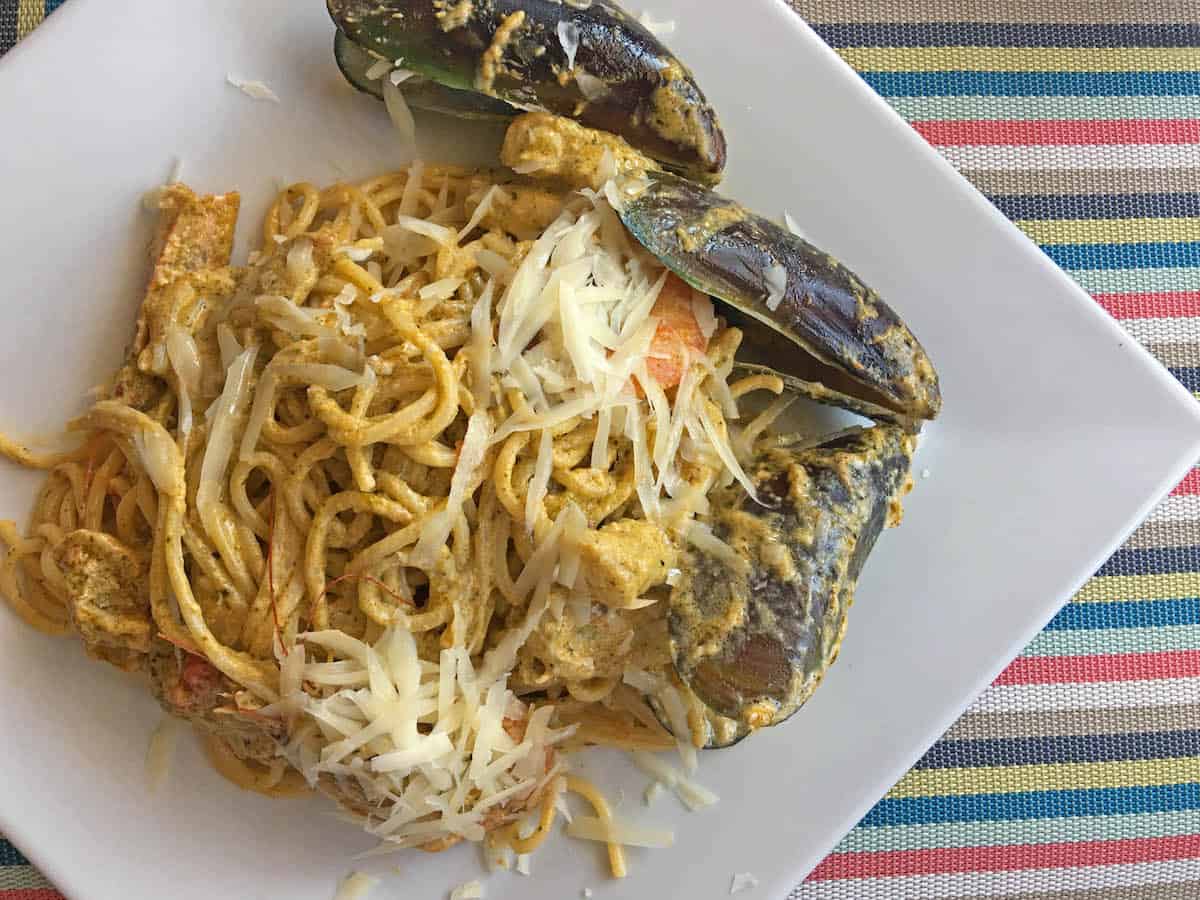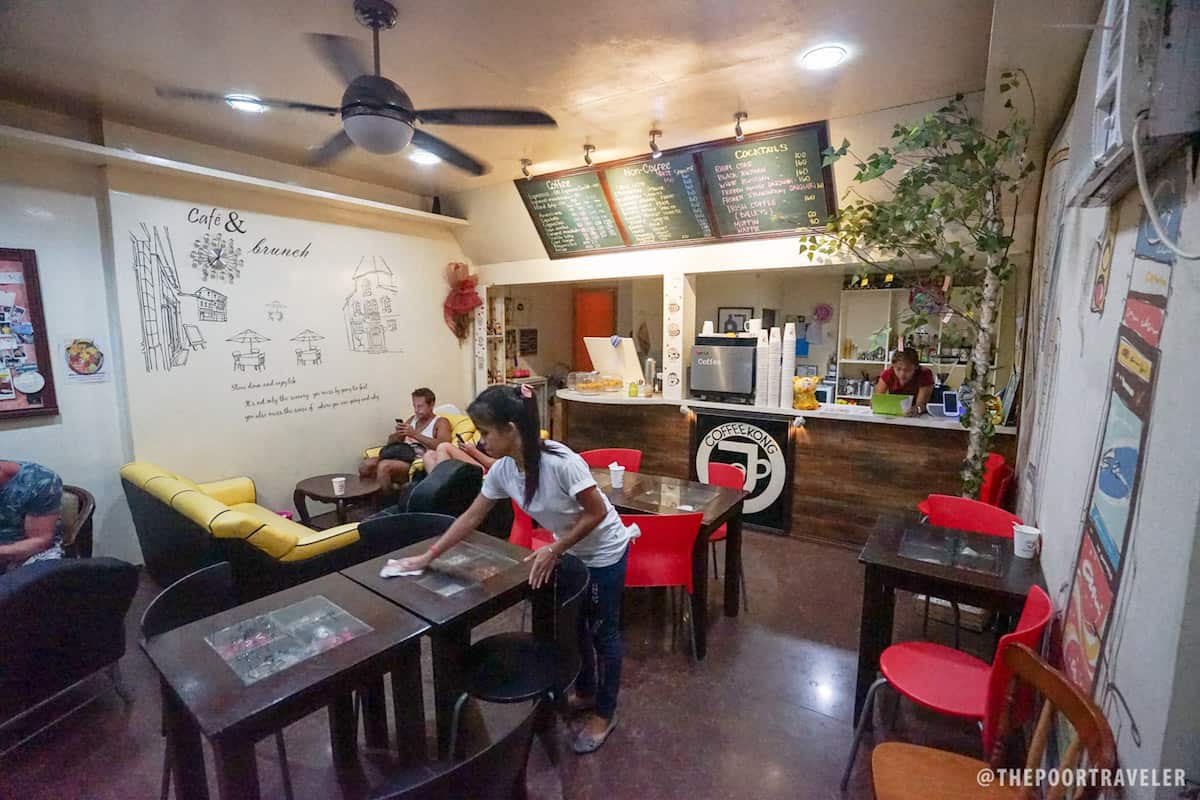 We enjoyed all three cafes. They're all pricey, but there are not that many other options around.
---
5. New Way to Get to El Nido from Coron!
Finally, a fast, efficient way to get to El Nido from Coron. I haven't tried this myself because I didn't know this exists until I was already in Coron, but had I known, I would have planned for a longer stay and included El Nido in my itinerary instead. For the longest time, to get to El Nido, one would need to endure an 8-hour slow boat ride or fly to Puerto Princesa and then take a 5-hour bus journey.
Thankfully, Montenegro Fastcraft launched in September 2016 a new Coron-El Nido (and vice versa) route, which cuts the travel time to only 4 hours. And because it's a bigger vessel, the trip should be more comfortable. Again, we haven't tried this, but we're sharing with you the details we grabbed from their Facebook account: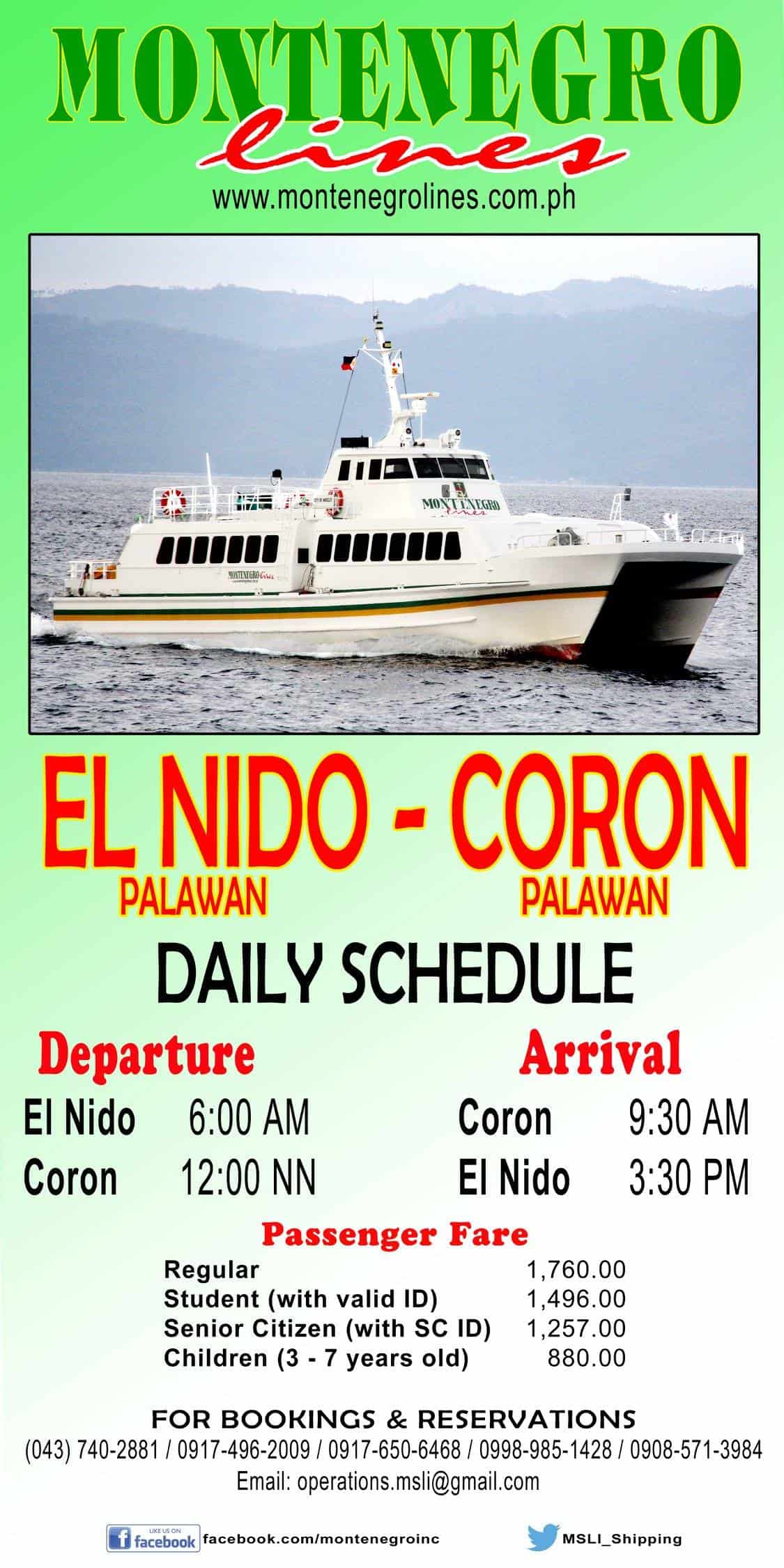 Other things that might catch your attention are the new e-trikes roaming the town, more countryside tours including Concepcion Falls, and standup paddle tours that are offered by travel agencies!
---
2️⃣0️⃣1️⃣9️⃣ • 6️⃣ • 2️⃣0️⃣ (updated)
2️⃣0️⃣1️⃣7️⃣ • 5️⃣ • 8️⃣ (first up)
More Tips on YouTube ⬇️⬇️⬇️