Vins and I will always remember 2017 as the year we decided to go slow.
The year prior, we traveled to over 26 countries on three continents. The whole time, we were joking that when it comes to "travel blogging," we were more interested in the travel part, something that was honestly half-meant. This year, we stopped, looked back, and shifted the focus to the other half of our profession. You know, the blogging part.
We have long accepted the fact that we are not the type of bloggers who could travel and create content at the same time. We have tried doing that before, but it just couldn't work for us. We found that the most efficient rhythm for us is to wander one moment and write the next, never at the same time. So putting more effort to the content creation meant moving much more slowly and being stationary much more frequently. Thankfully, it paid off.
But of course, we couldn't set travel aside completely. This year, we were able to stay much longer in only nine countries including Canada, Greece, and Malta. But what we truly enjoyed about 2017 was the opportunity to rediscover our home country. We visited more Philippine destinations than any other year — from as far north as Batanes down to Zamboanga, from Palawan to Samar. We were also able to return to some of our favorite local destinations: Biri Island, Zambales, Aurora, and Coron.
In this yearend post, we will be sharing with you the 5 worst and 10 best moments we had on the road.
Top 5 Worst Travel Moments
5. Wallet Shocker in Batangas
One of the things we've always wanted to do was to go beach-hopping in Batangas over a weekend. The beaches were great, but our Laiya stop was particularly memorable because we didn't anticipate that the resort we booked charges for a mandatory food package, which was average at best. We booked it using a third-party site and didn't see that bit in the fine print (if there was at all), so it was partly our fault. We still paid for it, of course, and pushed through with our stay. I just wish that resorts would make details like this more prominent or make an effort to remind their future guests through more effective channels (like email).
4. Headache in Vigan
Vigan is a lovely city, possible one of my faves in the country. This year, I got to see it again when our cruise ship, the Superstar Virgo, made a stop in Ilocos (on the way to Taiwan). Unfortunately, I had a terrible headache. I wish I were speaking metaphorically here. I seldom get headache (or any type of body pain), but that one so awful, I decided to just get some meds and spend the entire day at a fast food restaurant. It wasn't Vigan's fault. But the timing was just nasty.
3. Nightmare Up in the Air
My journey from Tokyo would've been perfect but at one point during the flight, I had a bad dream. When I was a kid, my left arm got burned in an accident. I dreamed about that onboard. In that dream, I could feel the pain as the flames engulfed my left arm and cheek. I could smell the stench of torched flesh, my flesh. I could hear the boiling plastic as it stuck to my skin and the screaming of the onlookers as I tried to crawl out of that pit. I woke up and realized it was just a dream and that I was on a plane and that, because I was traveling alone, I had no one to talk to. So I sobbed quietly.
2. Losing Sunglasses in Coron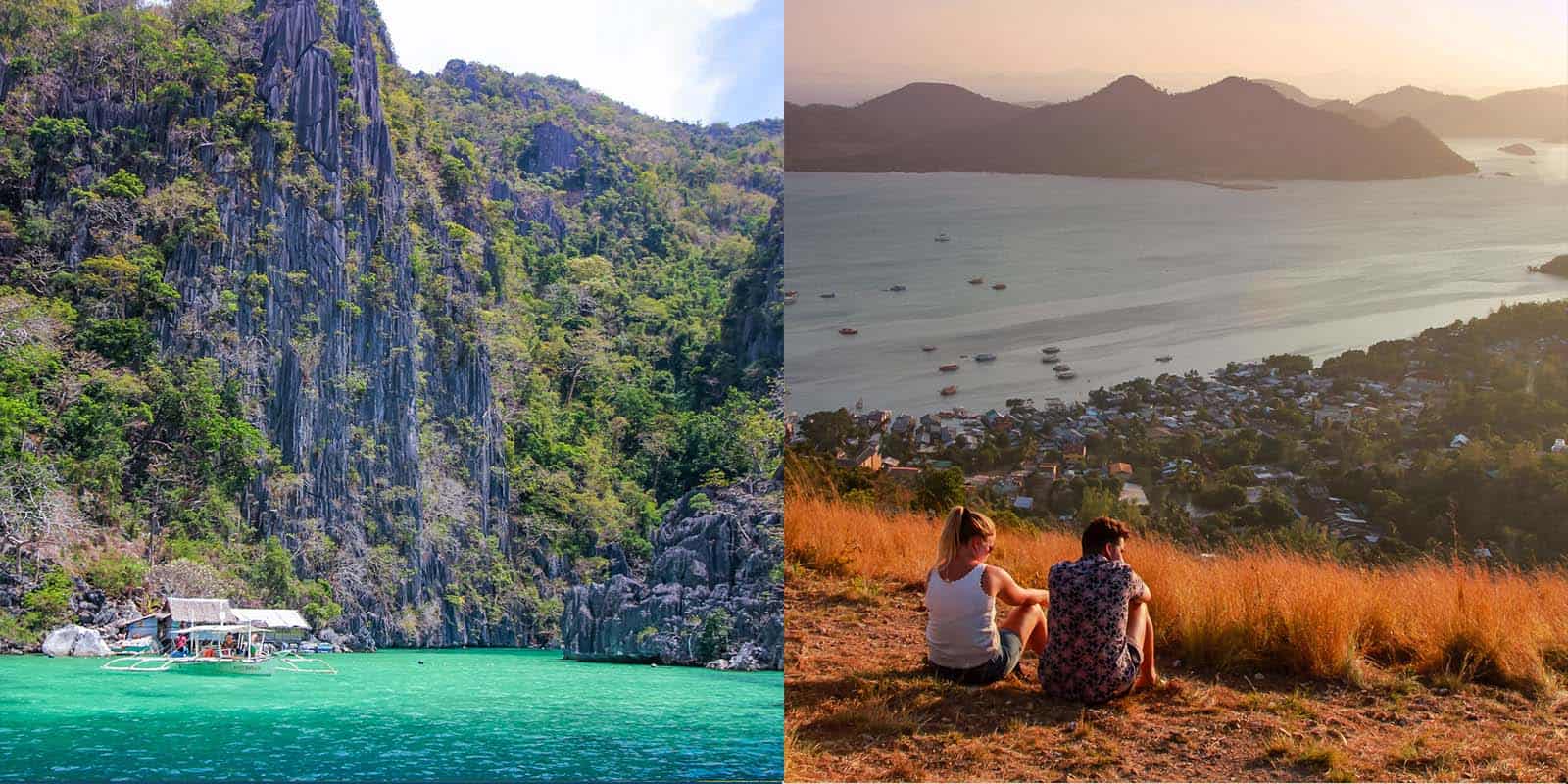 I have a big, round face. I'm generally okay with it until I put on sunglasses. The problem with having a puffy face like mine is that it is quite the challenge finding sunglasses that would not make me look like Jollibee. I finally found a good pair six years ago, but I couldn't afford it. Working for a startup company, I wasn't earning much at the time, so I saved for it for months. It was probably the first piece of luxury that I bought for myself ever. It was the only pair of shades that I owned and used. And while in Coron, I lost it. Probably dropped it as I was getting off the tricycle.
1. Tricycle Accident in Manila
Speaking of tricycle…. The worst travel moment I had experienced this year happened not too far from where I live. I was coming home from a trip. I was just 3 minutes to my apartment when the tricycle I was riding made a sharp turn. The vehicle lost its balance and tumbled to its side. Sensing what was about the happen, I jumped out of the sidecar, but I was a second too late. My foot got caught between the vehicle and the road. Thankfully, the cars behind us stopped in time. No serious injuries, but I was shookt to the core.
Top 10 Best Travel Moments
10. Cruise to Taiwan and Hong Kong via Superstar Virgo
Last summer, we were able to hop onboard Superstar Virgo, the first cruise ship to homeport in Manila. We cherished every minute of it because, you know us, we don't do this often. But every now and then, it's great to experience something that we never imagined we would get to enjoy. Because we have been to the stops (Vigan, Taiwan, Hong Kong), it was our time on the ship that lingers in our head!
More info here: Superstar Virgo Guide
9. A Maltese Welcome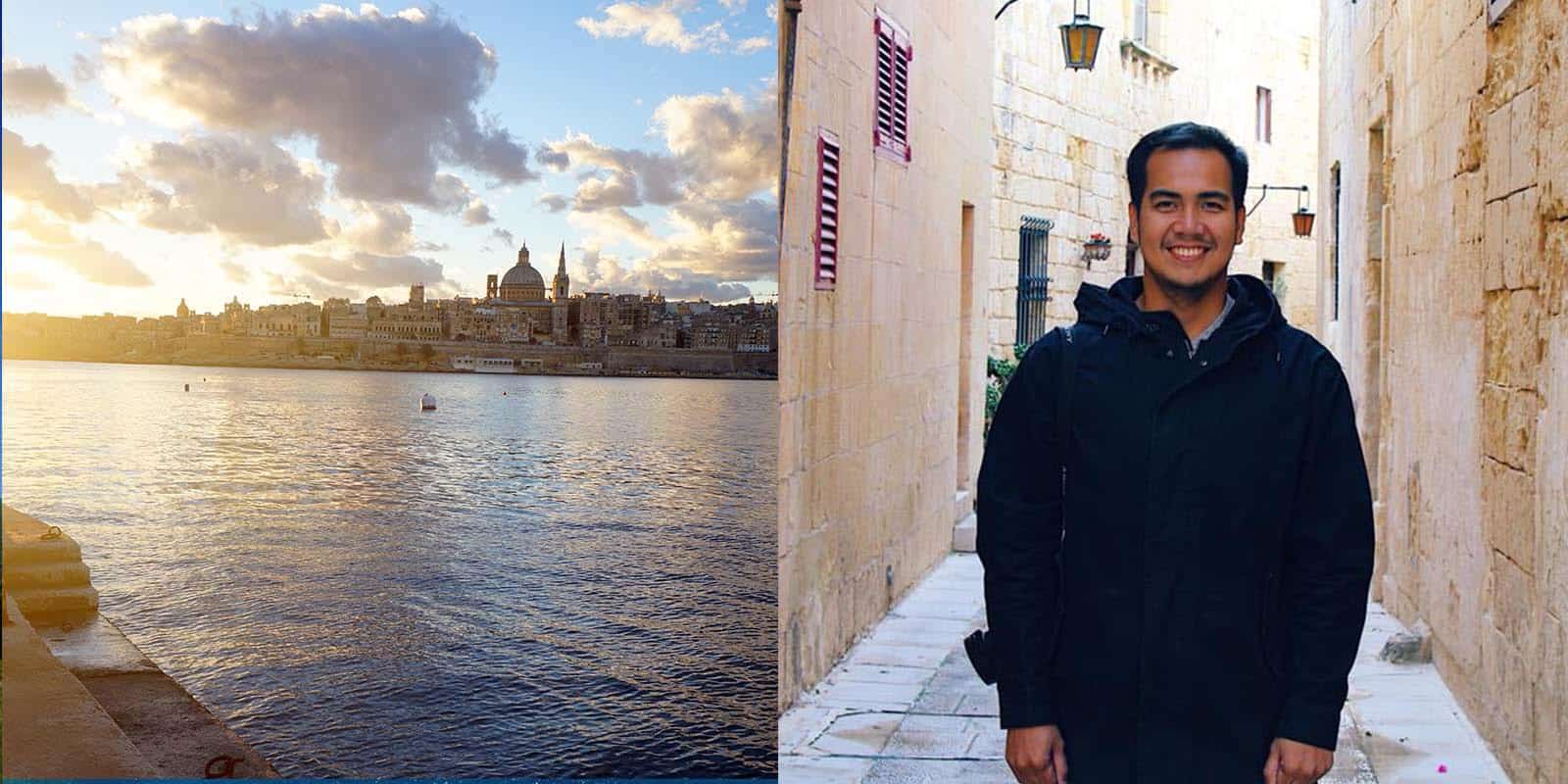 We didn't think we would be back in Europe so soon, but there we were! Our first stop this time around was Malta, a place that we'd been trying to squeeze into our itinerary on our past Euro trip but couldn't because of time constraints. Finally, it happened. Malta is one of the most picturesque destinations we have set foot in. Every corner is postcard worthy. But it was the sunrise on our first morning there that made us so excited about the whole journey.
8. Return to Batanes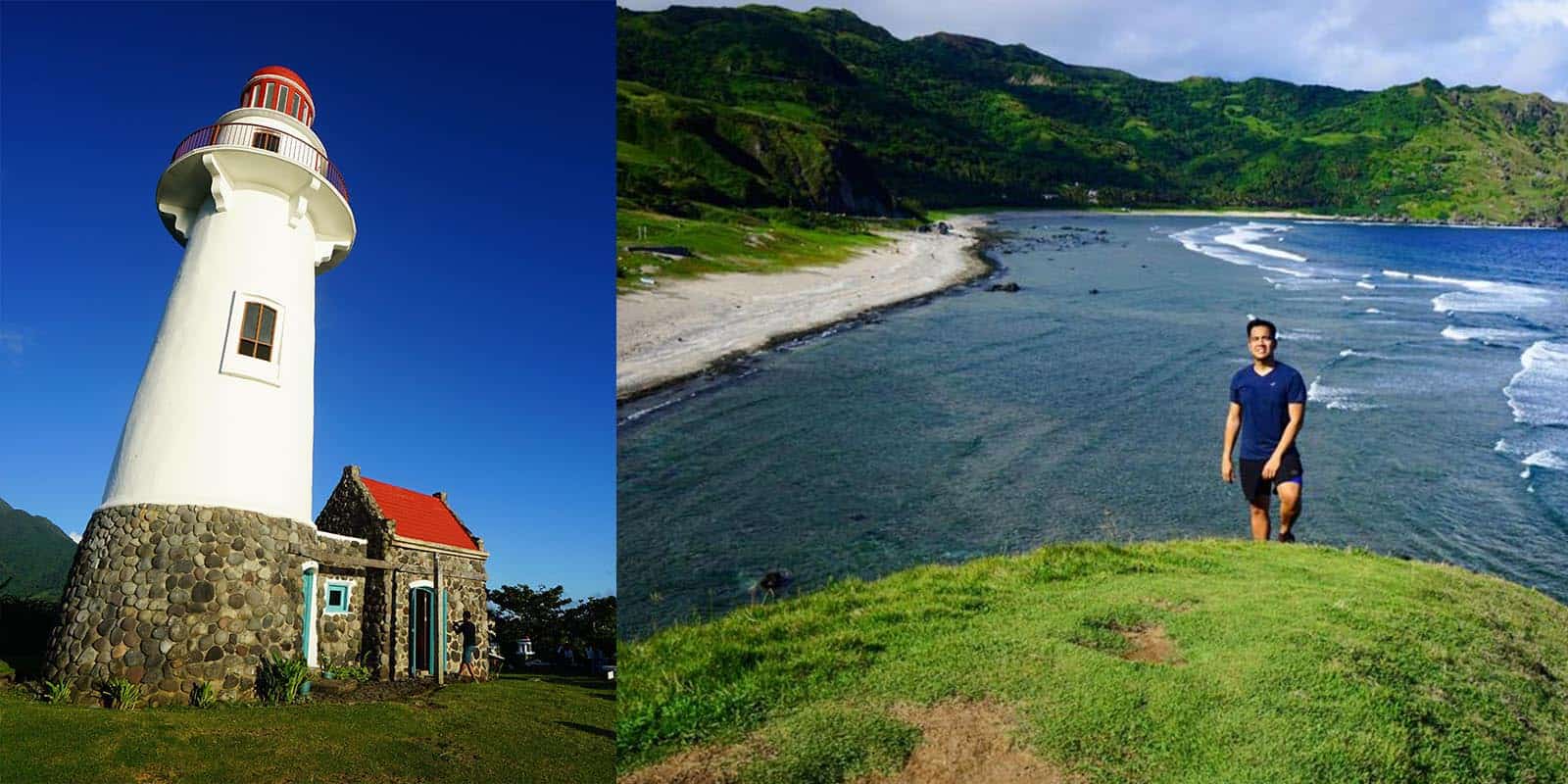 It's been four long years since the last time we were in Batanes and our return was long overdue. For a moment, I thought it wouldn't happen. We were supposed to attend a friend's wedding there but then something happened so we had to cancel. Just a few weeks after that, we decided to still go wedding or no-wedding. Because money is an issue, we flew from Clark instead (which at the time was significantly cheaper than flights from Manila).
Batanes doesn't get old. Although most of the sites we visited were familiar, they still felt like we were seeing them for the first time. Some spots even appeared more breathtaking this time around.
7. Planes and Falls in Ontario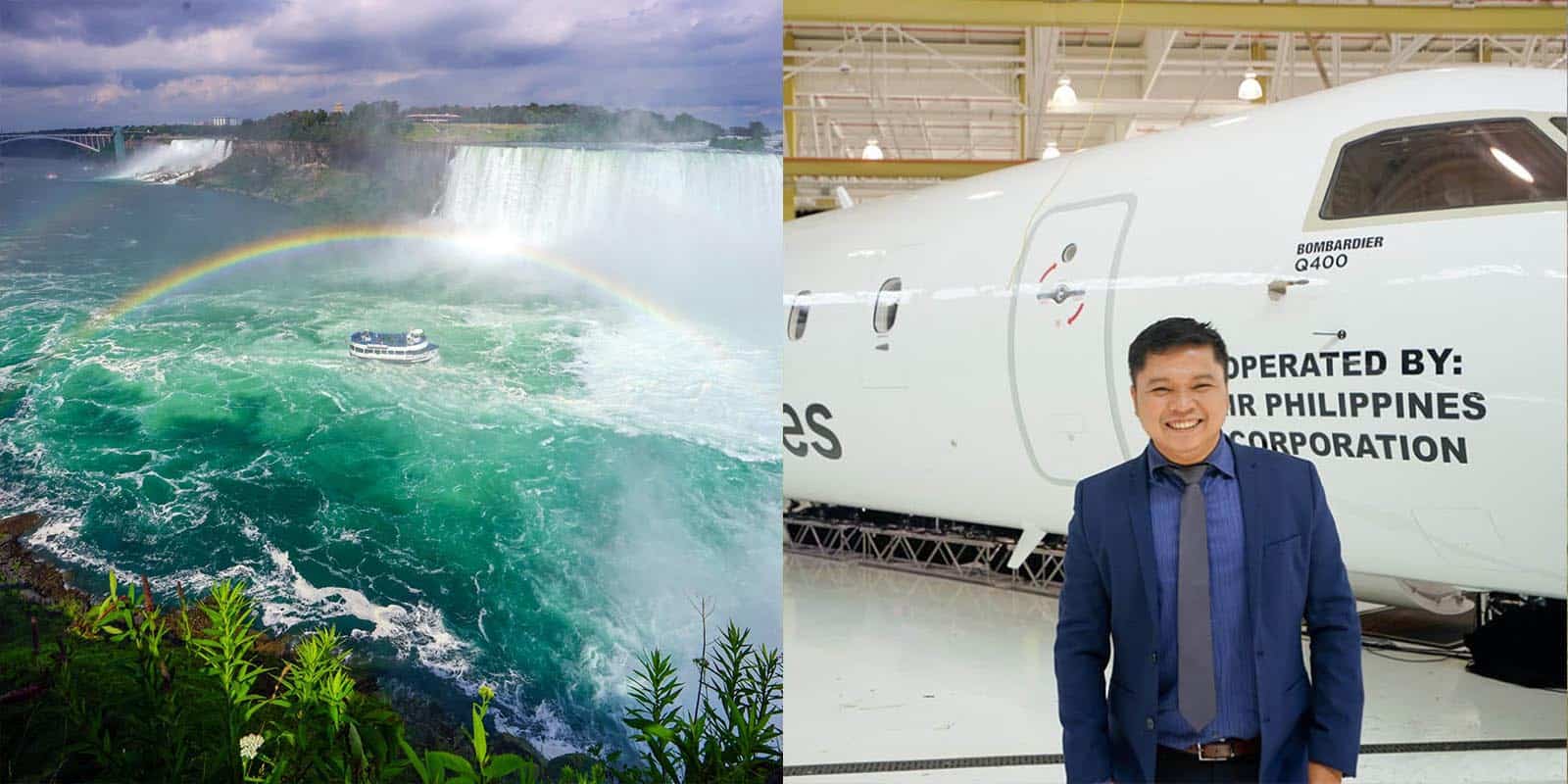 Our visit to Canada wasn't just our first time in that country. It was also our first time in North America, our fifth continent. That alone made that trip unforgettable. But that's just the beginning.
There are two key moments that I would stay with me. First our tour of the Bombardier facility in Toronto, where I witnessed first hand how airplanes are built. As travel bloggers, we've always been fascinated by airplanes, so that was definitely for keeps.
The other is our short but sweet ride to the Niagara Falls. First look and I was blown away. It was waaaay bigger and more grandiose than I imagined! And the rainbows forming amidst its splashes added a nice touch.
6. Hallmark Realness at Shirakawa-Go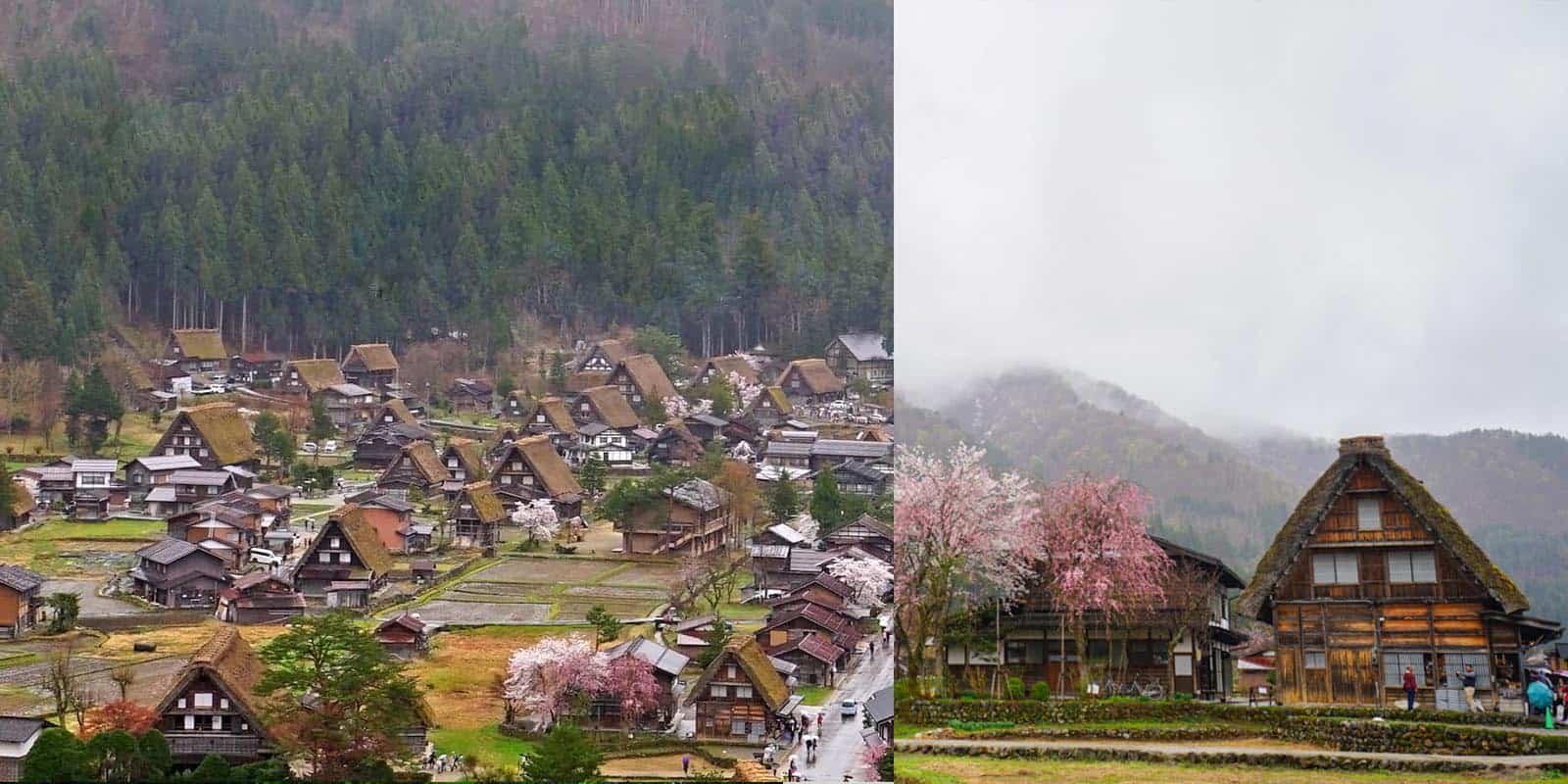 The first time we saw a photo of Shirakawa-go, we were immediately reminded of those Hallmark holiday cards we would give to our loved ones. That alone sends warmth to my soul. But seeing it in person was beyond heartwarming, it was also jaw-dropping. Exploring this picture-perfect UNESCO World Heritage Site is like being in a dream you don't want to wake up from.
More info here: How to Get to Shirakawa-go
5. Winter Wonderland at Sapporo Snow Festival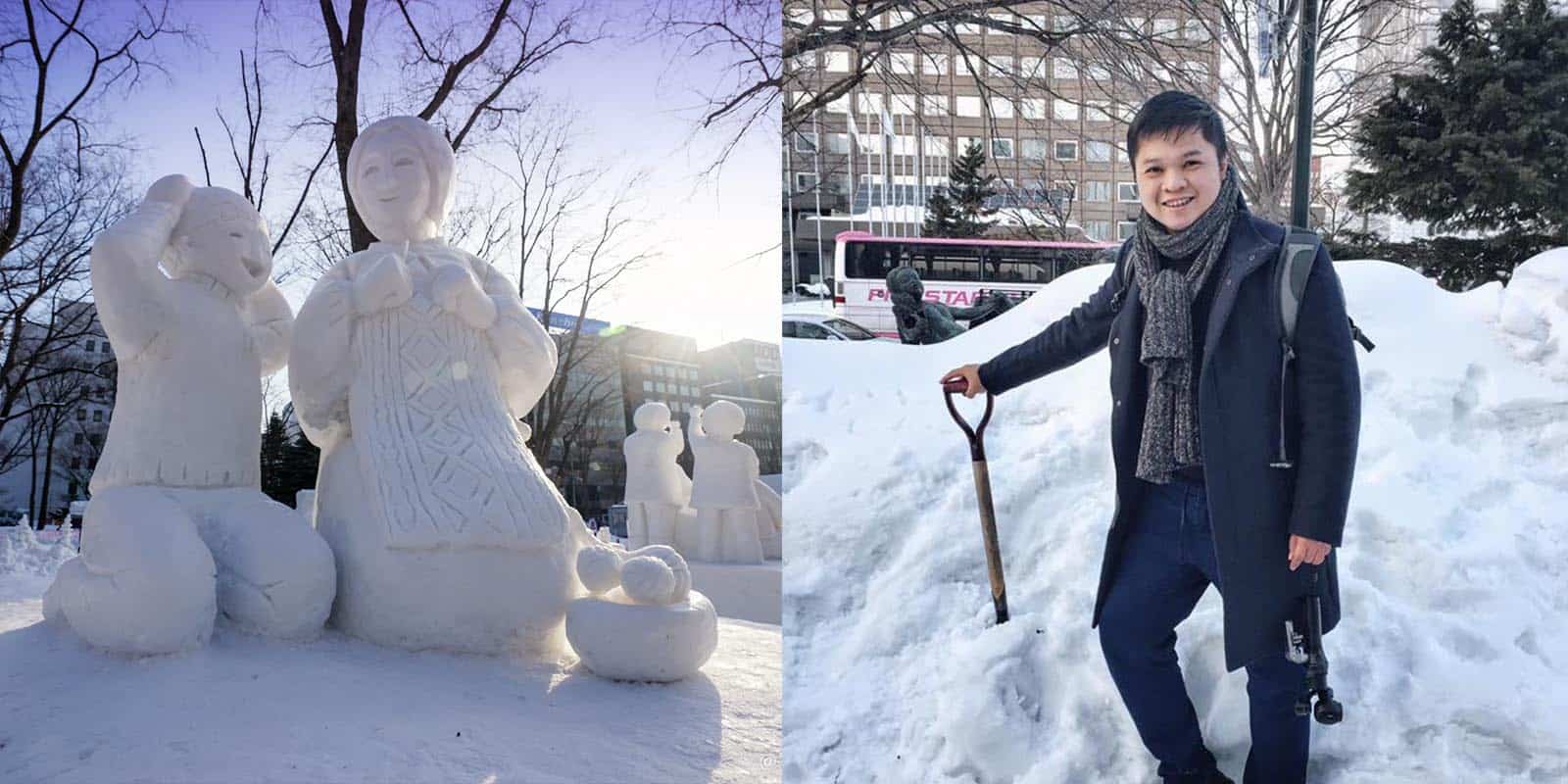 We've always looked at snow not as ice powder but fairy dust, the stuff that magical places are made of. And it can't be any truer than in Sapporo. The Snow Festival was the highlight of that tour, but it wasn't all of it. The Snow Lanterns in Jozankei was just as mesmerizing, and the food was drool-trigger irresistible.
4. Glowing Plankton in Coron
Our Coron trip last summer was eventful, to say the least. But if there's one thing that really made a mark, it's the Fireflies and Glowing Plankton Tour. This is super magical! Although the fireflies are cool, the real stars of the night are the bioluminescent plankton. When you dip your hands in the water, it sparkles. And when you tap the sides of the boats, the most amazing thing happened: the water beneath us glittered and the lights spread out across the water! If I didn't hold my jaws in place, they would have dropped into the water. It was insane!
3. Biri Island's School of Rock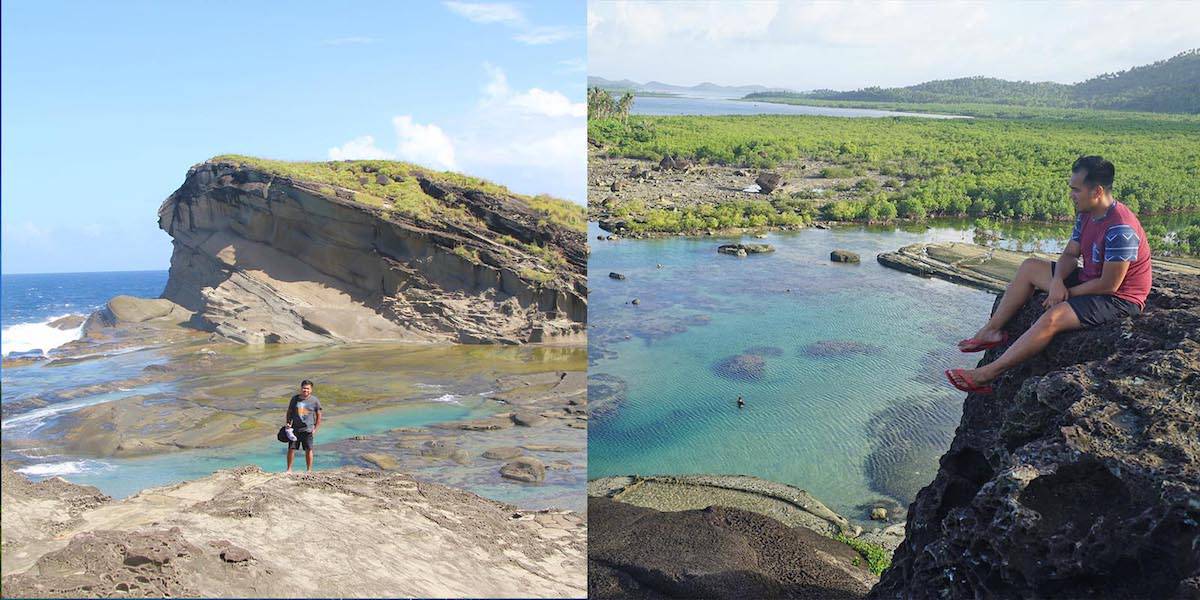 Back in 2012, my top destination was Biri Island. Back then, I had no expectations. We just dropped by because we were doing a coastal cleanup project in another town in Northern Samar. But boy was I blown away.
This time, Biri Island was part of a 4-stop tour that we did in search of the most unusual beaches in the country. Even when the novelty has passed for me, this place still left me breathless. It was Vins's first time here, and he was lost for words. It's just extraordinary.
2. Off-season in Santorini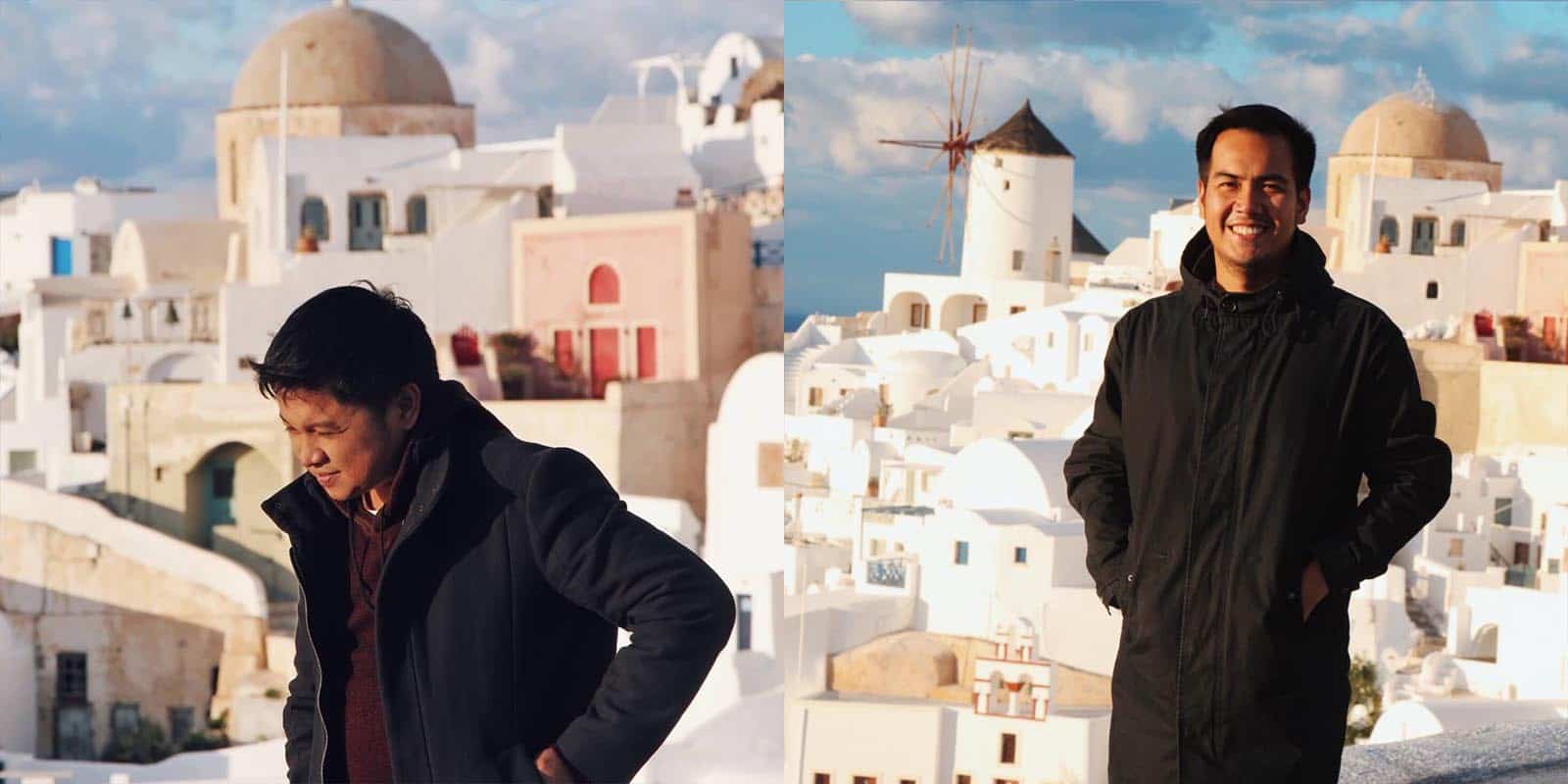 When I think about Santorini, I always picture it with a massive crowd watching for the sunset. And although we knew December was off-peak, we didn't expect the village of Oia to be virtually empty during our visit. When we saw the sunset, there were only us and two other families.
Traveling to Santorini in winter gave us memories for keeps. Our stay began on the wrong note, having to spend our first night outside in the cold and amid the howling winds. Long story. Let's save it for another time. But that was easily wiped away the next day. Oia, where we stayed, was quiet and secluded, giving us a much needed respite and peace of mind. It was as though we owned the island!
1. Among the Gods in Athens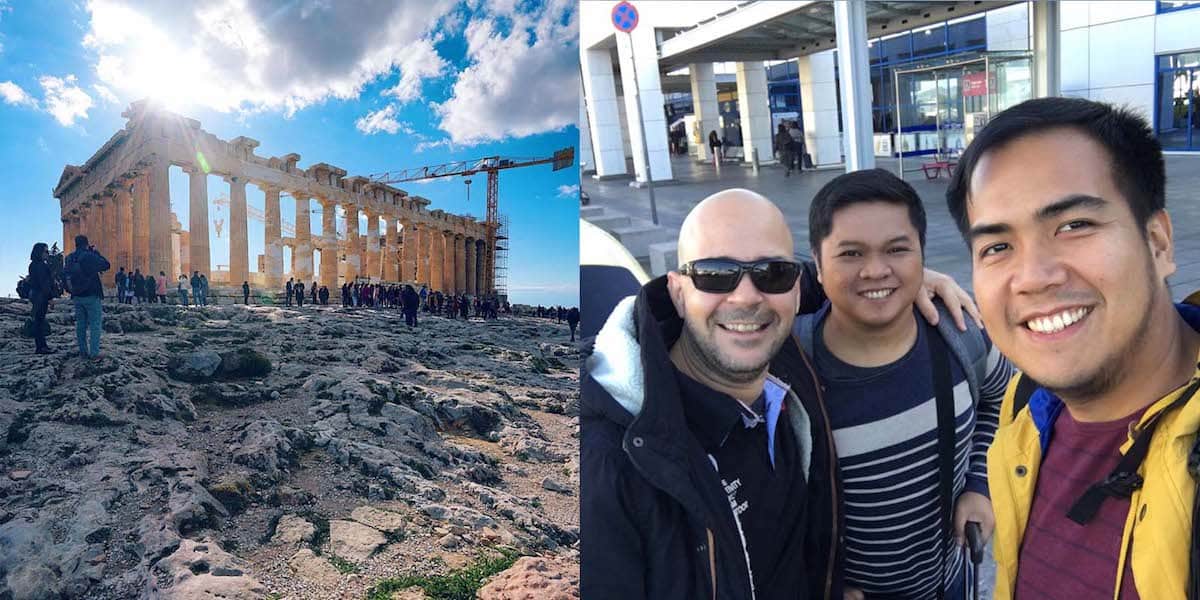 On the way to our hotel on our first night in Athens, our cab driver John made a detour to a hill and took us to a great spot, where we could have a panoramic view of the city, with the Acropolis towering above it. He didn't charge us extra for it.
On our last day, one of the locals we met, Sotiris, showed us around the non-touristy parts of Athens. We tried to tip him for his time, but he refused. "It's my pleasure."
We've never seen a people prouder of their city than the Athenians. And it's not in a bragging way. We could tell in the way they describe their home. We could feel it in the way they share their history and culture. They are protective of it, but at the same time eager to share pieces of it. It's amazing. It is perhaps this love for their city that made us feel so welcome.
The history, the sights, and the food were all wonderful in Athens. But it is the people that puts it on top of this list.
2️⃣0️⃣1️⃣7️⃣ • 1️⃣2️⃣ • 3️⃣1️⃣
More Tips on YouTube ⬇️⬇️⬇️