The Other Poor Travelers is a series on this blog where we feature other travelers who inspire us not just with their ability to move on a budget but also the tales and lessons they pick up along the way and share with the world. This article was contributed by David Getman.
2011. I'm a senior analyst. Every two weeks, a solid paycheck hits my bank account. I own a lot of nice ties. I even have a job that I like. I was lucky that when I joined a corporation I was able to join a new venture and be part of growing that venture for three years.
Fast forward to September 2014. I resigned. Not because I was burnt out but because a flame had been stoked. The greatest part of my job was building analytical models, automated reports, and solving business problems with those tools. I realized that I wanted to build more. 
My wife was the catalyst for moving. She knew I wanted to learn to program and she was bored with our routine. She researched living abroad, convinced me, got a job lined up to teach English, and quit her project management job. It was zero to Thailand in two months. Since leaving that September Brianna and I have been to: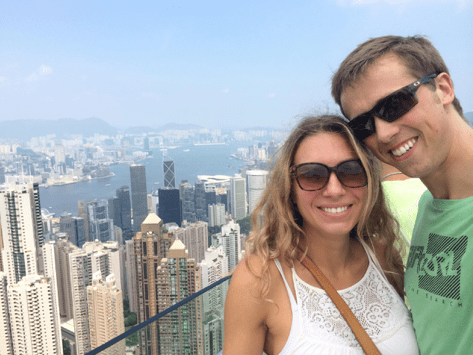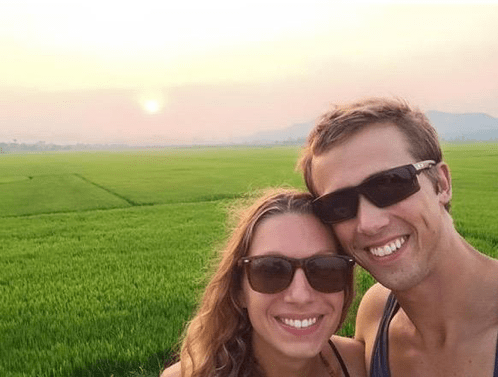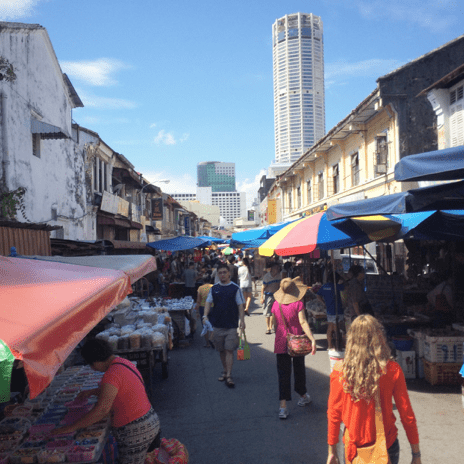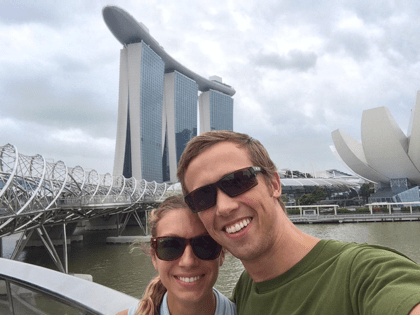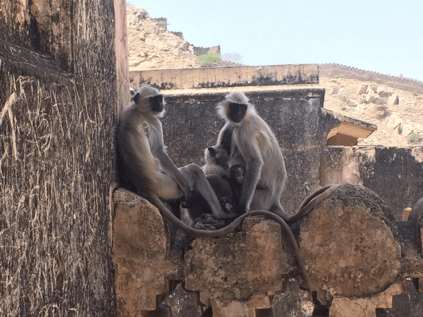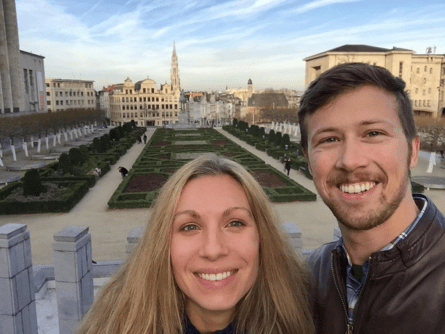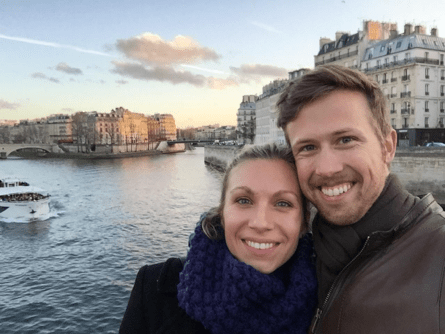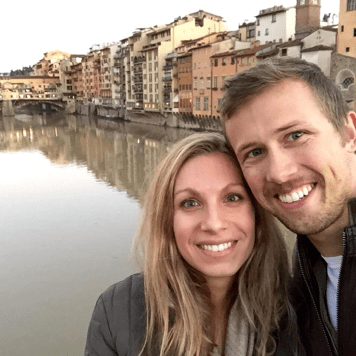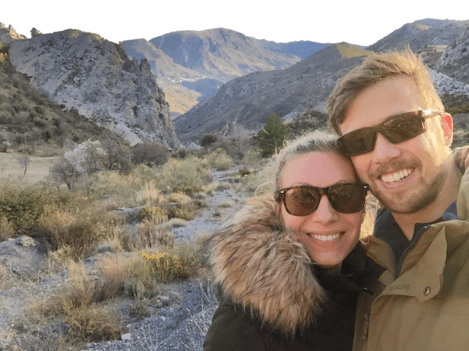 WHAT'S COVERED IN THIS GUIDE?
Greed is Good
A great lesson from this trip has been that being a little greedy can lead to great things. We didn't have terrible lives but we were greedy, wanted more, and it lead us to amazing experiences.
When we left, I never expected to scuba dive next to a whale shark in the wild. That happened though. I didn't expect to spend a month backpacking Vietnam, to spend New Years in Singapore, to island hop in Indonesia, to eat pasta in Tuscany, to eat croissants in Paris, or to live in Spain as I sit writing this. We stumbled into those things.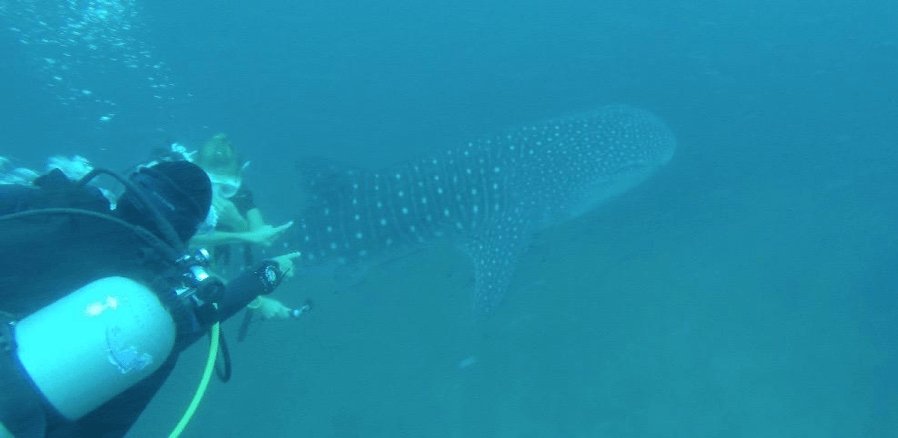 The world can leave you in awe, if you just walk out into it. I remember how hard it was to leave and how many times we almost changed our minds. Of course, looking back, there's not an ounce of regret. I barely have the words to describe how deeply I value the past 18 months.
Unleashing My Time
I've built a lot of things while traveling. Meeting locals and other travelers from different countries has helped me build a better lens for understanding the world. Experiencing other cultures has helped me build my character. My wife and I have built a better relationship. We've built new friendships. I even built the tangible things I'd wanted to build for years.
Last year I learned Apple's Swift programming language. For years I'd wanted to build an app, so I began my first project creating an app called Be a Fan. It's a tutorial app designed to help non-fans Be a Fan. It took me three months and it won't win any design awards but it was a great first step.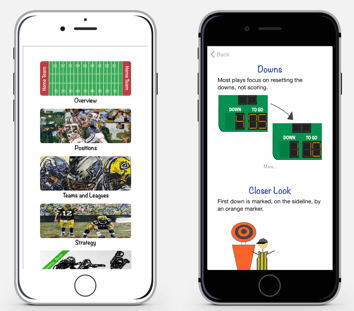 At the time, we were living in Thailand and I was dropping Brianna off at school in the morning then going back home and working. Daytime was work time and the evenings were for Thai markets, Thai food, and amazing sunsets. I can't complain about the work/life balance.
I decided to move onto the app I really wanted to build. I'd used productivity apps for years and yet they never made me feel more productive. Existing apps like Notes, Reminders, Evernote, and Any.Do let me create list after list to organize my tasks but the end result was organization, not productivity. This had bothered me for a while.
Having tasks split up in twenty different places poses a big question: where do you start? I set out to provide users with a realistic map to think about how to get things done.
A lot of trial and error happened. I'd create a design during the day and upload it to our phones that night. We'd both use it for a day and see what worked and what didn't.
Ultimately, the answer wasn't 10-20 lists. It was three: Today, Tomorrow, and Later. Those are deadlines that stay relevant even in the chaos of our personal lives. I added features for sharing lists, moving tasks around, and stats showing your productivity by day, week, etc.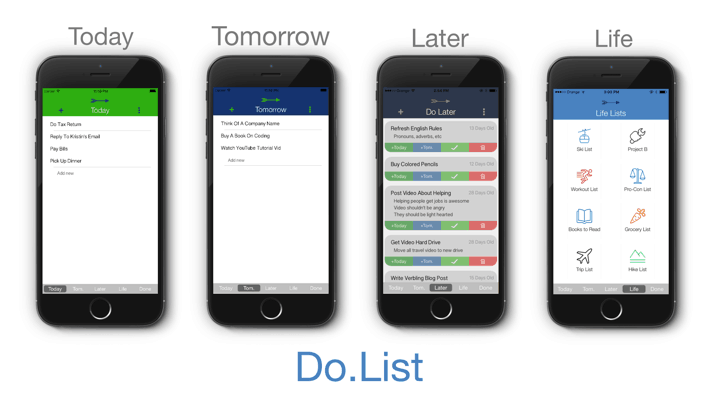 By the third month I not only liked using it, it was helping me be more productive. I named it Do.List and published it to the app store where it now gets downloaded every day.
Standing Still?
People are hesitant to make this type of life change because it's not normal. Most people don't quit good jobs and move to Asia. It seems like career suicide because your career appears to come to a halt while your peers continue onward. That may not be true though.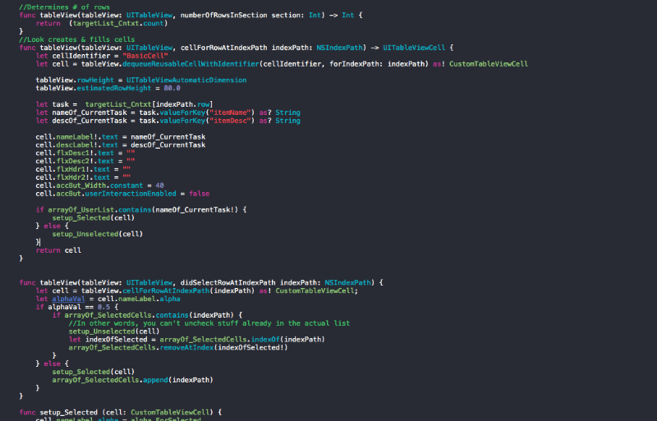 I'm designing, coding, and marketing my app. I read about one of those three things every day. More importantly, I think about them intensely and then try them out. I'm not in a classroom learning about things I may or may not use.
The other variable that people don't think about is free time. We never had free time at home. It was either long nights at work, stress, friends, family, or something else. On the other hand, traveling enables focus. Teaching English part time is rarely a big time drain.
I work on my app every day. I used to code and learn about coding. Now I do a lot of marketing. I've also been able to read more and am currently studying Spanish, calculus, and statistics to improve my analytics chops. I would have never had time for all this back home.
It's Up To You
This week is Semana Santa in Spain. Last night at 2am I joined thousands of Spaniards in the streets. A band played music while cloaked figures carried lanterns and huge, ancient, golden "Pasos" depicting Christ and Mary were carried uphill to a Church called San Miguel Bajo.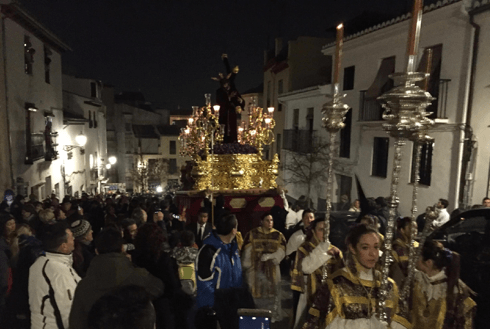 No one promises you anything when you pick up your bag and get on that flight leaving your home country. No experience is guaranteed.
Traveling is not a school where you pay it money and it promises you knowledge. It's not a job where you sign a contract promising your time and knowledge in return for a paycheck. The whole world is going about its business and its up to you to discover it. Your time is owned entirely by you and you determine how to spend it.
The misconception about traveling is that it's only about self-discovery and adventure. Traveling is complete freedom and you can make it into anything you want it to be.
2️⃣0️⃣1️⃣6️⃣•4️⃣•2️⃣