As budget travelers, we depend on a lot of apps and websites to find great deals and make sure we get our money's worth. Before booking, we make sure that we have compared the rates with other airlines, hotels, tour operators, or online travel agencies. It's been an important, unskippable step in our travel planning process.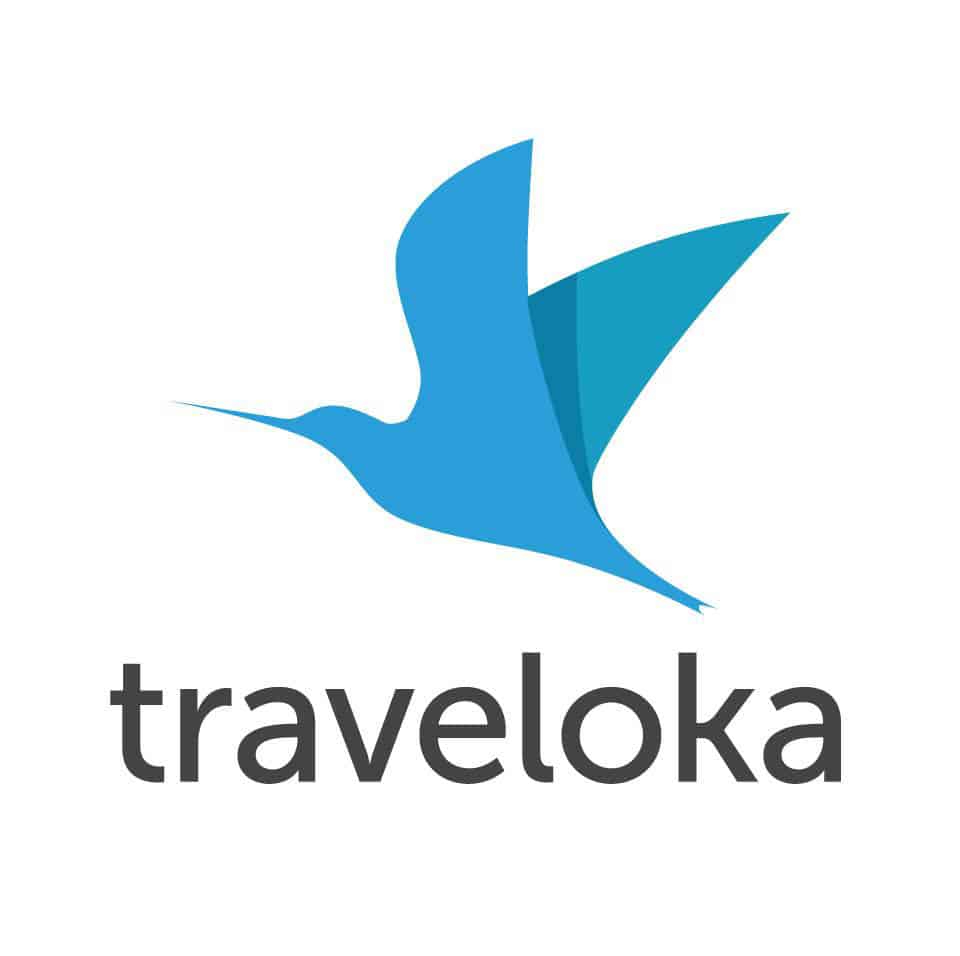 We agreed to be Traveloka ambassadors because we actually love their app. And we love their app because it is packed with features that we have proven useful in our pre-trip rituals time and time again. Some of these are ingenious, things that we had been wishing for until Traveloka finally made it happen. Some are just simple touches but they make a big difference in making the whole travel planning process a lot easier. Here are five of them.
DOWNLOAD THE TRAVELOKA APP HERE
WHAT'S COVERED IN THIS GUIDE?
1. Final Price
One of the things I despise when planning a trip is getting surprised. Surprises are good if we're talking about a party but not when we're budgeting for a trip. And one of my biggest pet peeves about most online travel agencies is hiding additional fees in the deeper layers of the booking journey. You know, it's when you see a cheap hotel, like its published rate, decide to book it, and as soon as you hit the next page — *surprise, surprise* — the price is much higher. Apparently, they have yet to add the taxes, service charges, and admin fees.
Suddenly, the hotel isn't as cheap as you thought just a minute ago.
You might think it's not a big deal. It wasn't for me in the beginning. But a couple of years ago, when I started planning a much longer trip for which I had to book multiple hotels, these seemingly insignificant hidden fees racked up until they weren't insignificant anymore.
The same would happen if you're booking a pricier hotel or resort. When I decided to splurge on a resort for the first time in my life — in the Maldives — the published rates are too far from the real prices. These hidden fees are considerable, and it will be extremely helpful if you see their real cost upfront.
Traveloka isn't like that. With Traveloka, what you see is what you get. The price that you see on page one IS the final price. They also don't collect a processing fee or admin fee for credit card and debit card transactions. (If via other third-party payment channels, merchant fees apply, though.) You don't need to worry about being sort of deceived.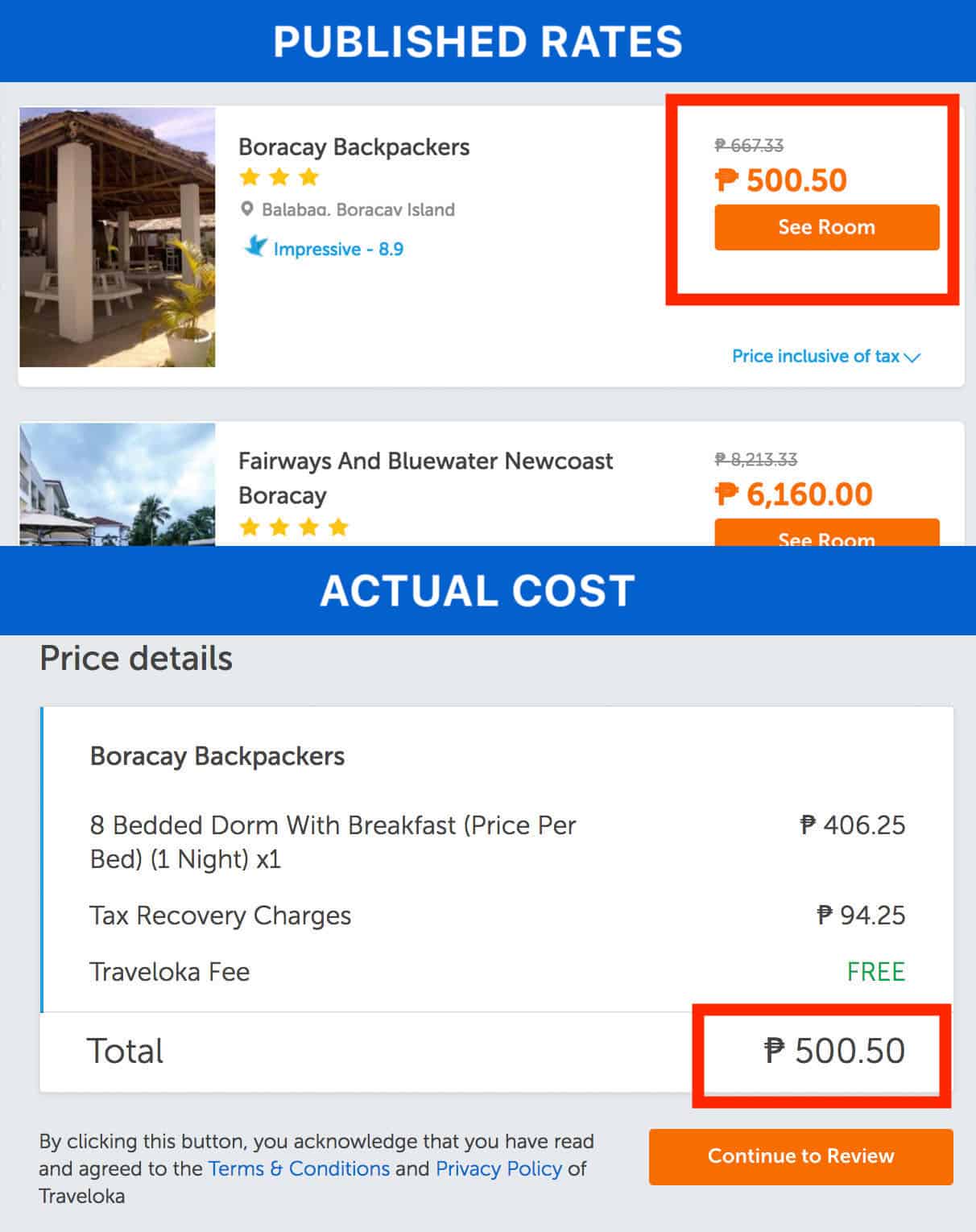 Being able to see the final price right away makes planning and budgeting a lot faster and easier, which is why we've been using Traveloka not just for actually booking flights or hotels but also just simply scanning or comparing prices. What you see is what you get, and you don't need to go through a couple of pages more to see what the real price is.
2. Best Price Finder
When searching for flights, Traveloka's Best Price Finder enables you to immediately see the lowest fares in a calendar format. This is perfect for bargain-hunters who know the destination they want to fly to but don't have fixed travel dates.
Some airlines, like JetStar and PAL, employ this kind of display. However, what makes this Traveloka feature much more interesting is that it doesn't search just one airline. It rummages through all the airlines in their network and shows you the cheapest tickets from all of them.
How to use it: Simply download the app and when it's time to pick a departure date, just turn on the "Find Lowest Price Estimates" toggle on the bottom bar.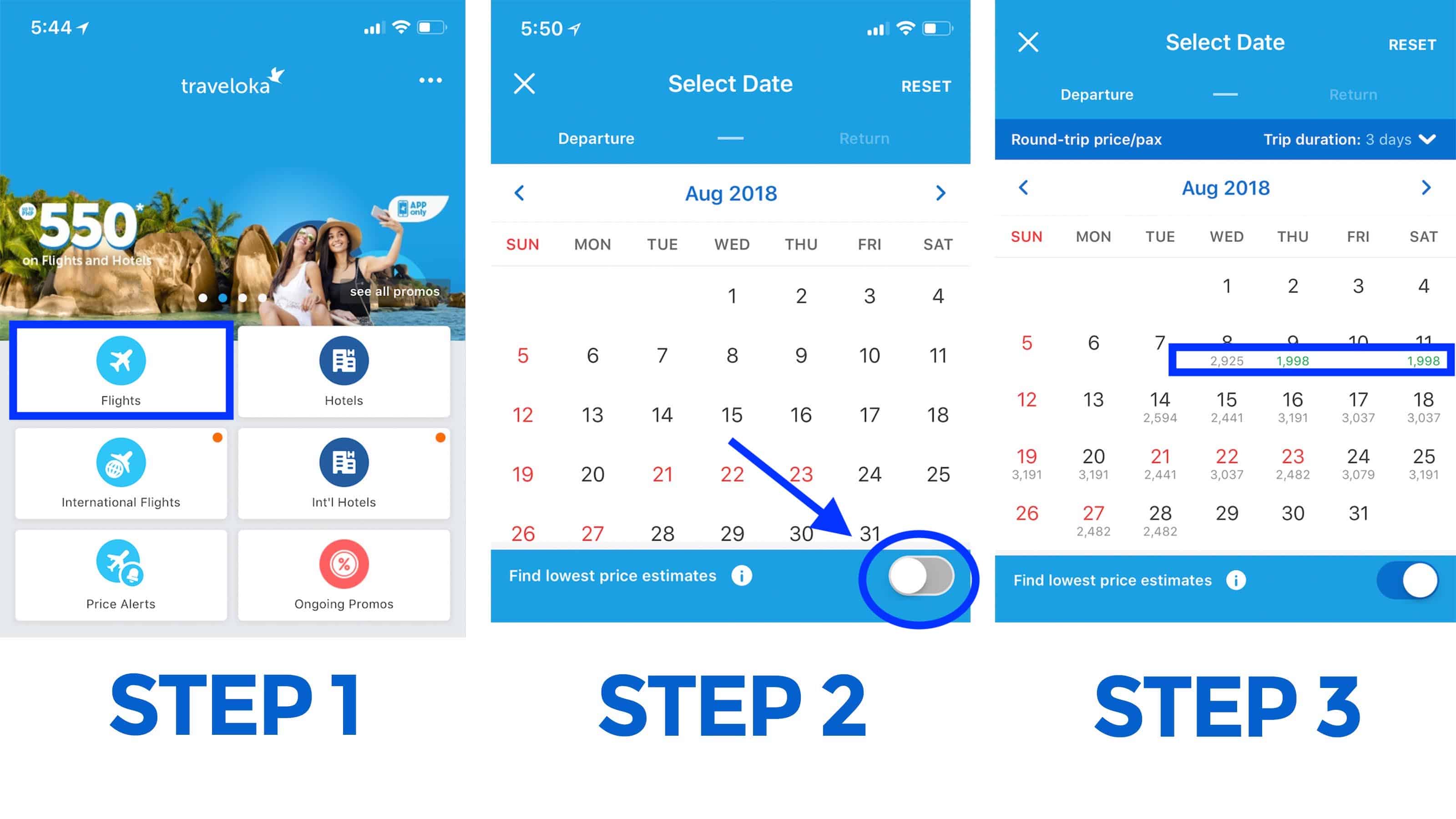 3. Price Alerts
I've said this many times before: This is my fave feature of the Traveloka app. It's great for those who always miss airlines' seat sales!
Traveloka's Price Alerts allows you to get notified on your phone when the price of certain flights you're eyeing drops or go on sale! It's not random. You will have to set the parameters beforehand so the app knows what to alert you of. For example, if you're planning to visit Boracay, just enter that specific route and your budget limitations into the app, and when there are flights that match those, you'll get alerts. Technology!
Here's how to do it: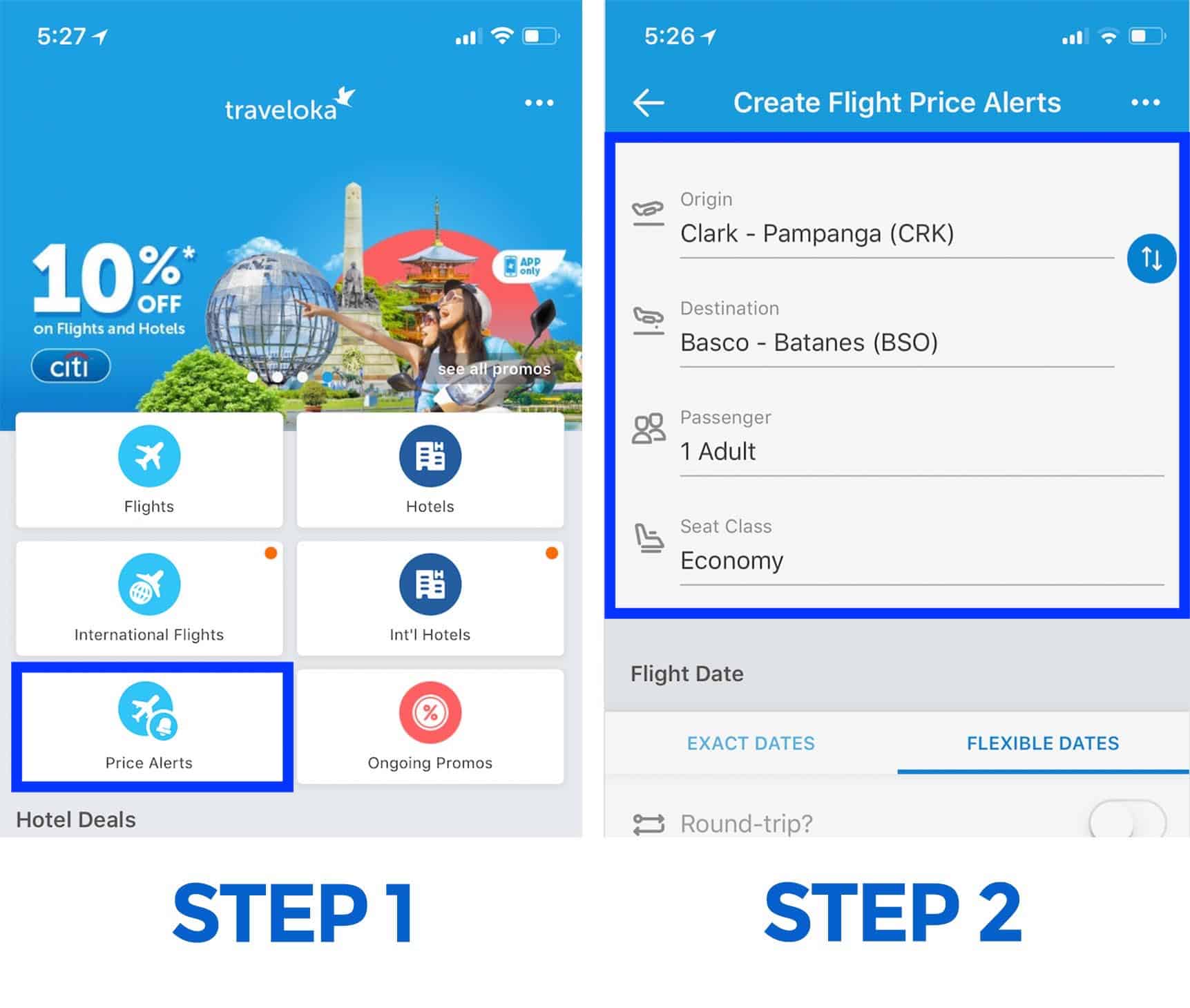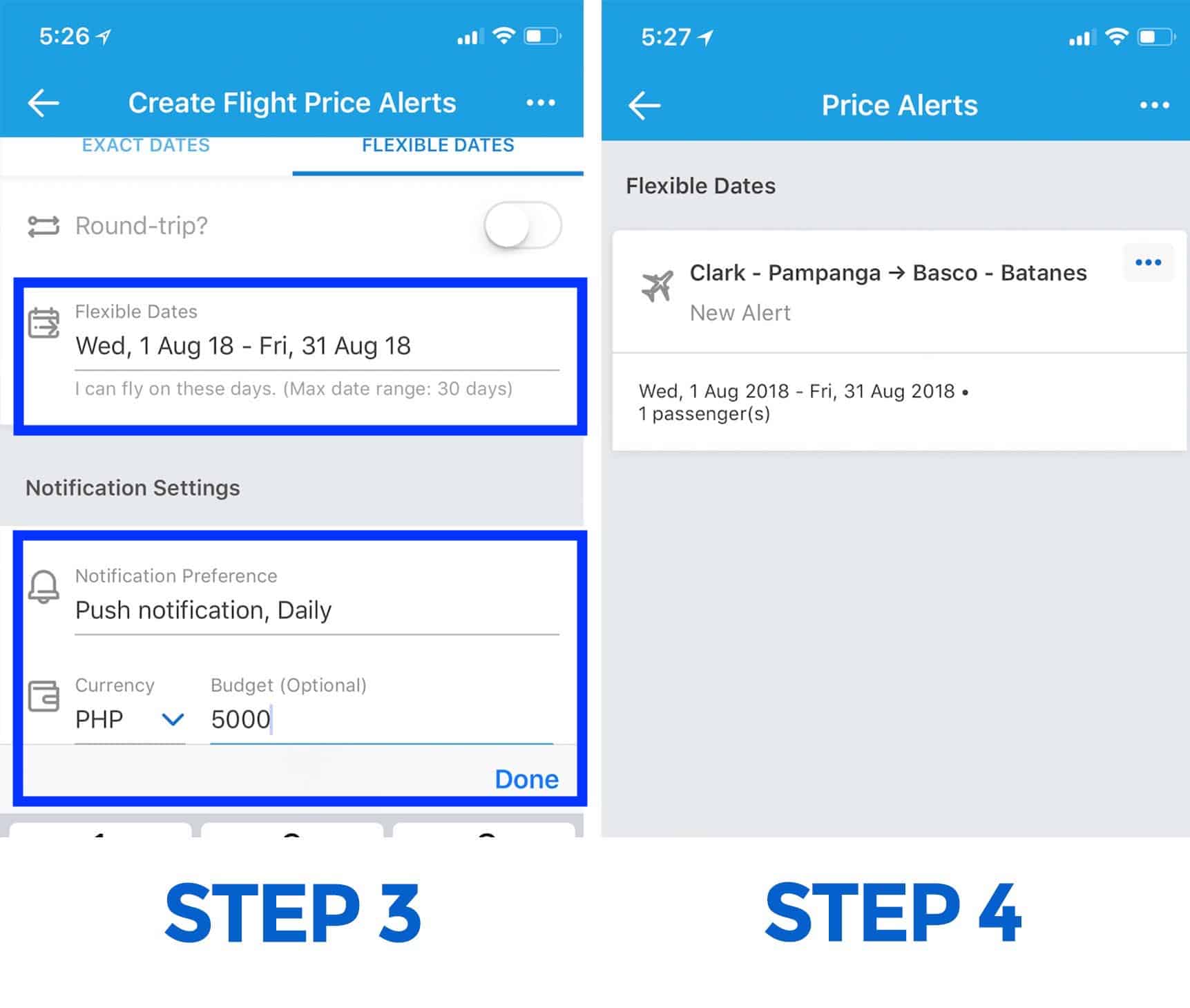 4. Multiple Payment Options
Many airlines leave customers with no choice when it comes to online payment. There's usually just one way: credit cards.
But not everyone has a credit card, and those that do own one don't always have high credit limits. Thankfully, there's a workaround. If you book your flights (or hotels) with Traveloka, you are given a much wider set of payment options. You may choose to settle via online bank transfer, via PayPal, or over the counter at Cebuana Lhuillier branches or 7-Eleven stores. But we've barely scratched the surface here. There are many other options and you can choose what is the most convenient for you.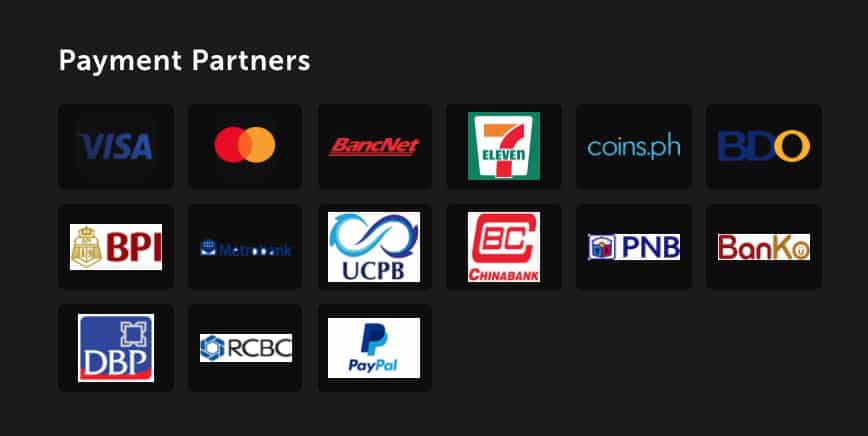 More information here: How to Pay via Traveloka
Bonus: 24/7 Customer Support
In the event that you need something changed or you simply have questions, you can easily get in touch with them 24/7. Just call 246-9057 or chat with a friendly agent through their Live Chat.
Disclosure: The Poor Traveler is a Traveloka ambassador.
2️⃣0️⃣1️⃣8️⃣ • 4️⃣ • 2️⃣1️⃣