Phuket is an island province southwest of Thailand, facing the Andaman Sea and connected to the mainland via Thao Thepkasattri Bridge. It used to thrive on tin and rubber, but for quite some time now, tourism has catapulted the economy to its peak. At present, the province is touted as the wealthiest province in Thailand, visited by millions of tourists, foreign and domestic alike. It is famous for its beaches and resorts, especially the luxurious ones.
From the capital city of Bangkok, you can reach Phuket in three ways: by plane, by train, or by bus.
WHAT'S COVERED IN THIS GUIDE?
BANGKOK TO PHUKET BY PLANE
Among all the options, this is the most convenient and the fastest way to reach to Phuket. If you have extra cash to spare, this will save you more time. There are many airlines flying this route. In fact, Phuket International Airport is the second busiest airport in Thailand next to Bangkok. If you are looking for budget airlines, you will most probably depart from Don Mueang Airport, the hub of low-cost carriers in the country.
You might want to check Nok Air and Air Asia for the cheapest Bangkok-Phuket flights. The fares can go as low as ฿1000.
Note that this does not include meals, baggage allowance, and other fees. The travel time is about an hour and a half. From the airport, you can take any of these to your hotel or the famous beach spots: airport bus, mini bus, smart bus, and taxi.
---
BANGKOK TO PHUKET BY BUS
The cheapest of the three options. But it also takes the longest time, 13 to 16 hours, depending on the traffic condition.
Since it will take you long hours on the road, you surely want a comfortable ride experience, right? Generally, the public bus (BKS Bus) is okay, but private companies like Phuket Travel, Phuket Central, and Bus Express offer trips for as low as ฿643 per person, depending on seat class and inclusions. It is recommended to reserve your slot in advance by booking online, especially during peak season.
Take note that the origin-terminal varies, depending on the bus company.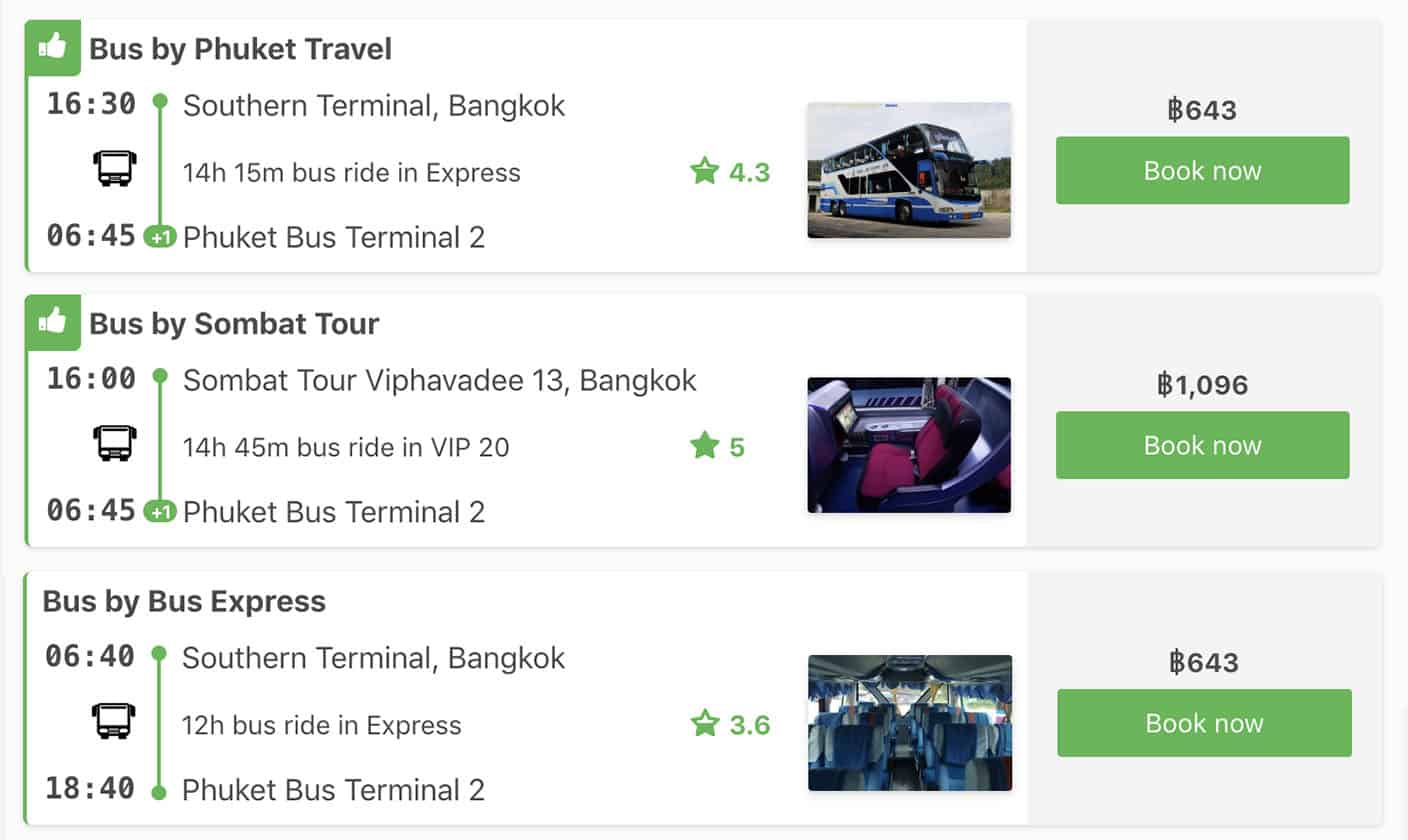 For safe and secure booking, you can check 12Go, a bus- and train-booking service that operates and specializes in Southeast Asian destinations.
---
BANGKOK TO PHUKET BY TRAIN
Another option is to take the train. However, there are no direct trains to Phuket from Bangkok, so you need to do a train-bus combo.
Make your way to Hua Lamphong Station. You can take the MRT to Hua Lamphong Station. If you're carrying heavy luggage, you can take a cab.
At Hua Lamphong Station take the train to Surat Thani. Travel time is between 8 hours 40 minutes to as long as 12 hours, depending on the train. There are multiple trips available in a day.
At Surat Thani Station, take a bus to Phuket. Travel time: 5 hours.
Most travelers get on a sleeper train, arriving at Surat Thani early in the morning and, finally, Phuket around lunchtime by bus.
Also, instead of buying separate tickets for train and bus, most of them get the combined ticket for convenience.
---
Where to Stay in Phuket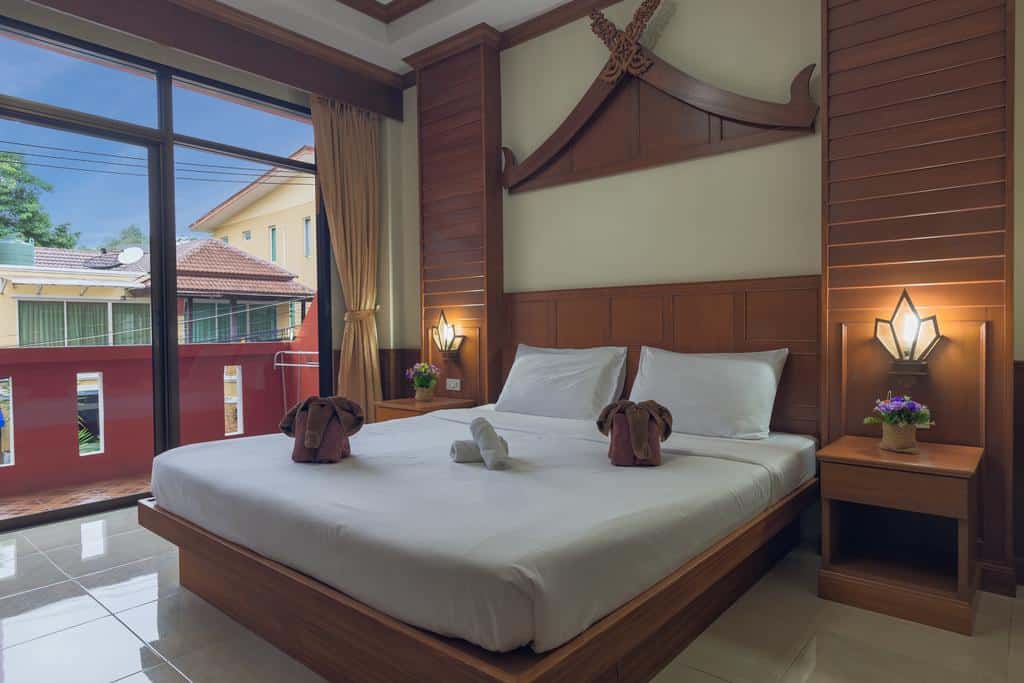 ---
2️⃣0️⃣1️⃣9️⃣ • 4️⃣ • 1️⃣6️⃣