You can find a more UPDATED LIST here: DOT-ACCREDITED BORACAY HOTELS!
---
2019 • 6 • 10
One of the most important changes implemented after the reopening of Boracay is that visitors who are planning to spend at least one night on the island must show proof of accommodations. And it shouldn't be just any accommodation. It has to be an accredited establishment.
So yes, HOTEL BOOKING IS REQUIRED when staying in Boracay for at least one night. At the Caticlan Jetty Port, the jump off point to the island, government staff will be asking you to present proof of reservation before you're allowed to board the boat or ferry.
The Boracay Inter-Agency Task Force has released a list of compliant and accredited hotels and resorts that are allowed to accept bookings from tourists. The move was to ensure that establishments are compliant with local policies, the volume of tourists is monitored and controlled, and that environmental impact is lessened.
WHERE TO STAY IN BORACAY
Before we show you the list, it is important to be familiar with the island's geography. Boracay is a bone-shaped island politically divided into three barangays (villages).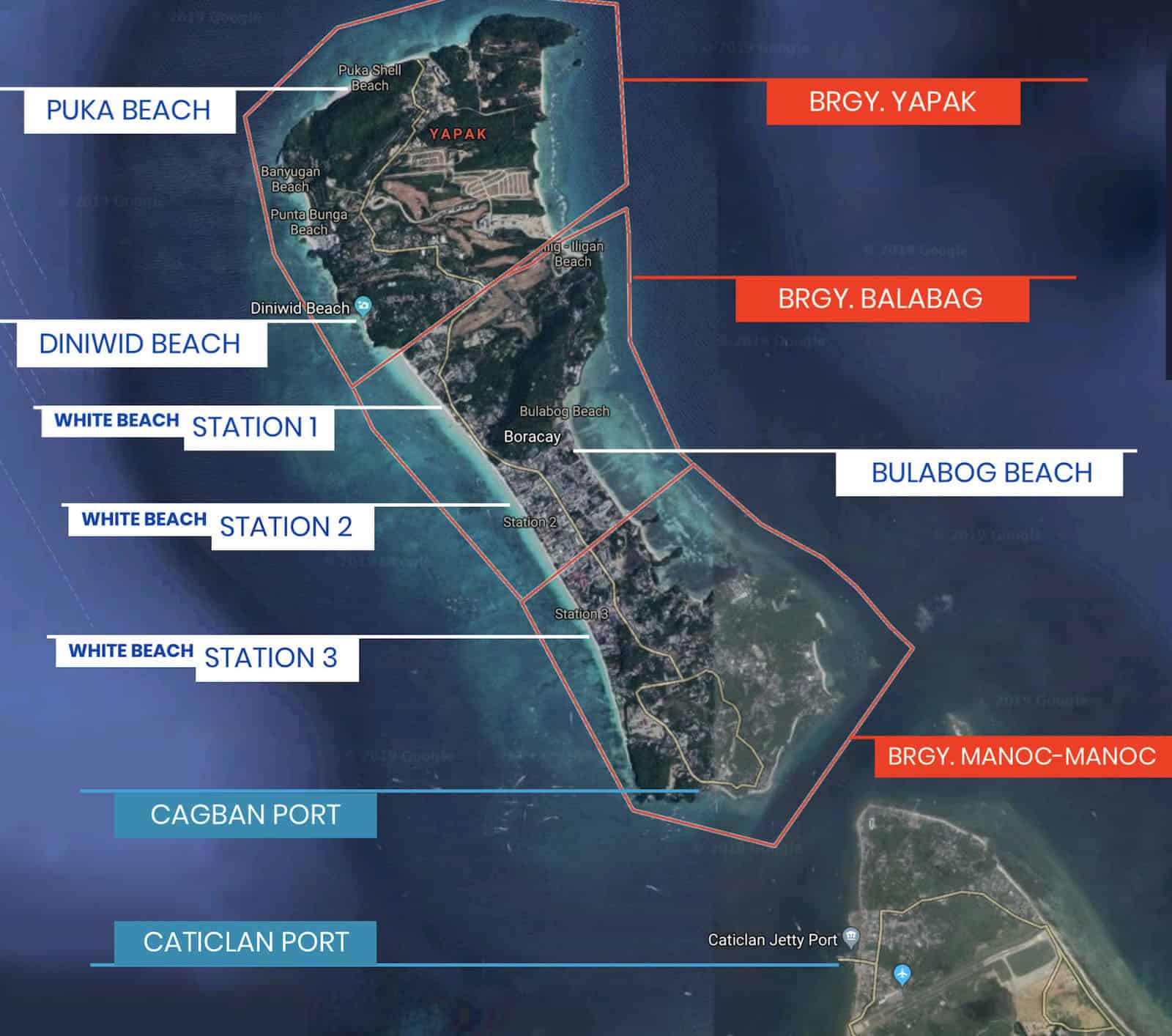 Manoc-Manoc is the barangay you'll set foot in first. It is where the island's two passenger jetty ports — Cagban and Tambisaan ports — are located. Manoc-Manoc also includes Station 3, the southern end of White Beach.
Balabag is the center of the island, laced by White Beach in the west and Bulabog Beach in the east. Most of the island's key attractions are located here including White Beach's Stations 1 and 2.
Yapak occupies the northernmost and the most remote nooks of the island. Puka Shell Beach is its most well-known sand strip, but there are no accommodations on the beach itself. However, there are a few high-end resorts in Yapak.
You'll be encountering the names of these barangays when checking out accommodations online. But for tourism purposes, it'll be easier to split the island not by barangay but by beach.
Most people who haven't been to Boracay are under the impression that it has only one beach because most media features focus on its main stretch — White Beach. And while it is the longest and most popular, it is not the only strip of sand here. The island is hemmed by over a dozen beaches! When looking for accommodations, it is important to consider not just the barangay but also the beach where it is located. Here are some of the beaches in Boracay.
White Beach, the busiest, most crowded, and arguably the most stunning beach on the island. Filling the island's western coast, White Beach is also the best and most accessible place to watch Boracay's glorious sunset. It is also the longest beach, split into three stations. Stations 1 and 2 are located in Barangay Balabag, while most of Station 3 is in Manoc-Manoc. Many of the island's key attractions like D'Mall, Willy's Rock (the grotto), and most popular restaurants can be found here.
① Station 1 is tucked on the northernmost end of the beach, which makes it relatively quiet.
② Station 2 is the wildest and the busiest, with the highest concentration of hotels, restaurants, bars, shops and other attractions.
③ Station 3 is pretty laidback but gives easy access to Station 2.
Bulabog Beach, another long stretch hugging the eastern side of the island. The sand here isn't fine, but it is also very accessible and is most well-known as the jump off point for many exciting water activities.
Diniwid Beach is a short patch of sand north of White Beach's Station 1, separated only by a promontory. Although seemingly isolated, there is a cemented walking trail along the beach that connects Diniwid to White Beach. You'll also find a few resorts and hostels here.
Some higher-end resorts like Shangri-la Boracay and Flora East are located along smaller coves.
Now that we got that out of the way, here's the list of accredited properties released Boracay Inter-Agency Task Force. Note that NOT ALL of these properties are beachfront. Some are situated along inner alleys, so if you want a beachfront resort, check the map first before booking. We provided Agoda links so you can easily check the location, check rates, or make a reservation.
WHAT'S COVERED IN THIS GUIDE?
WHITE BEACH – STATION 1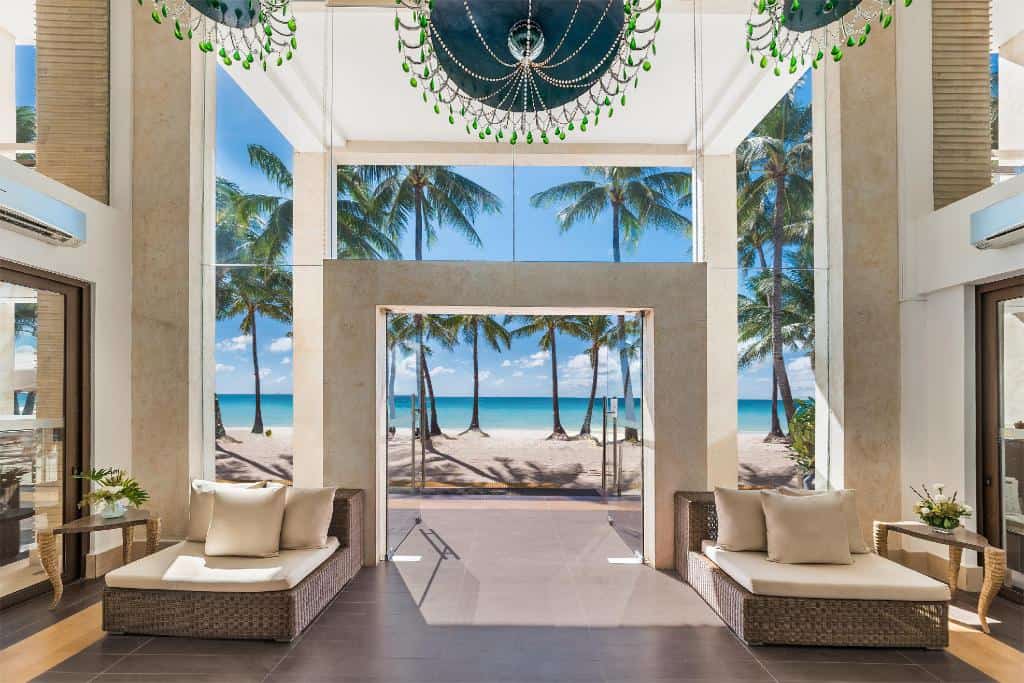 ---
WHITE BEACH – STATION 2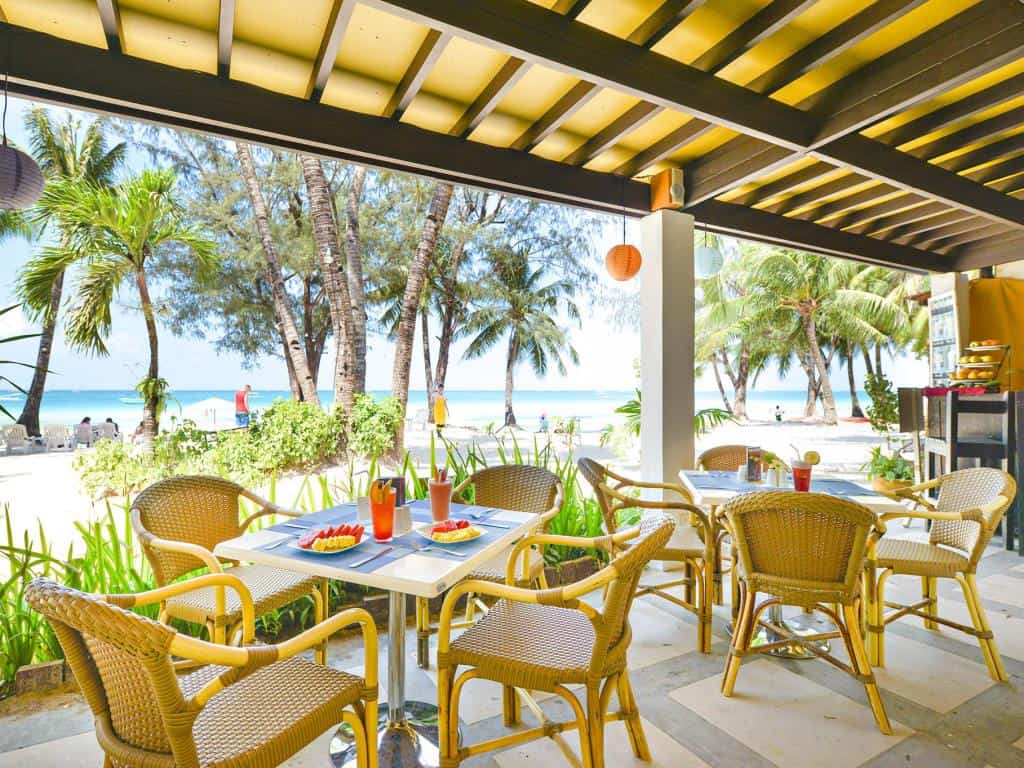 ---
WHITE BEACH – STATION 3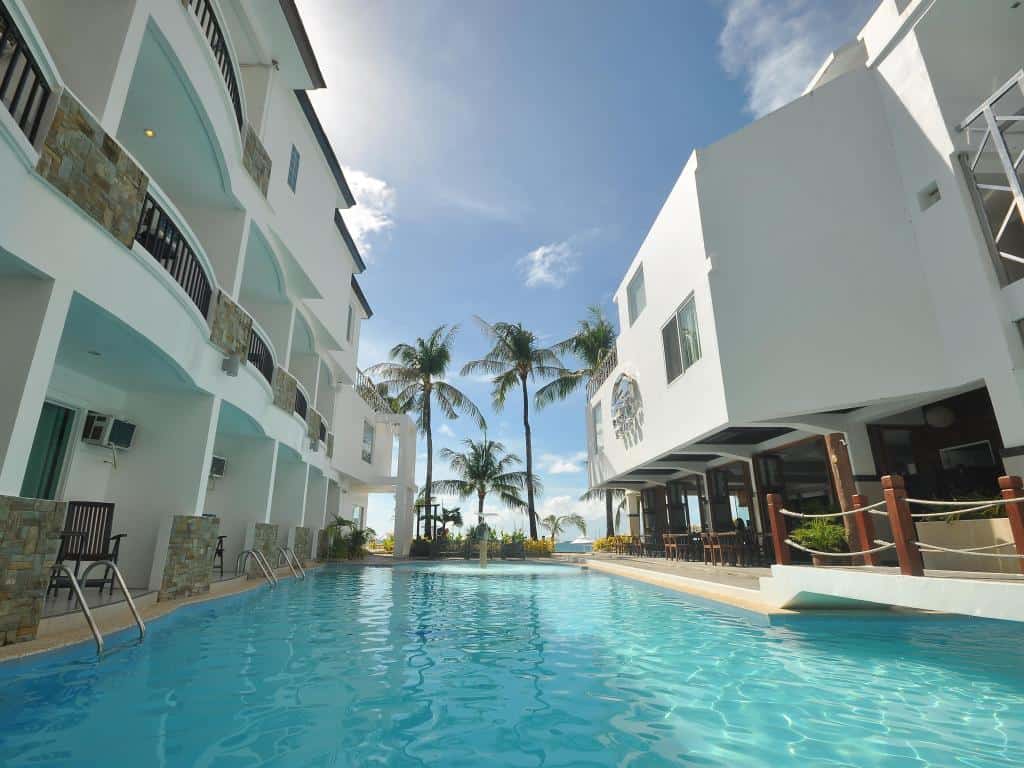 ---
BULABOG BEACH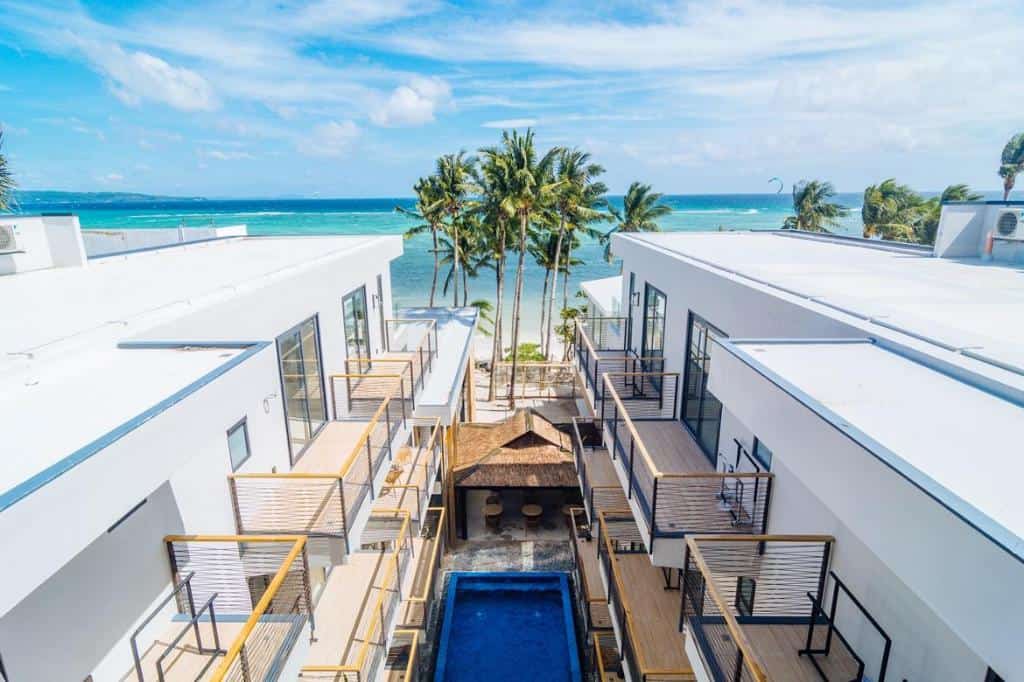 ---
DINIWID BEACH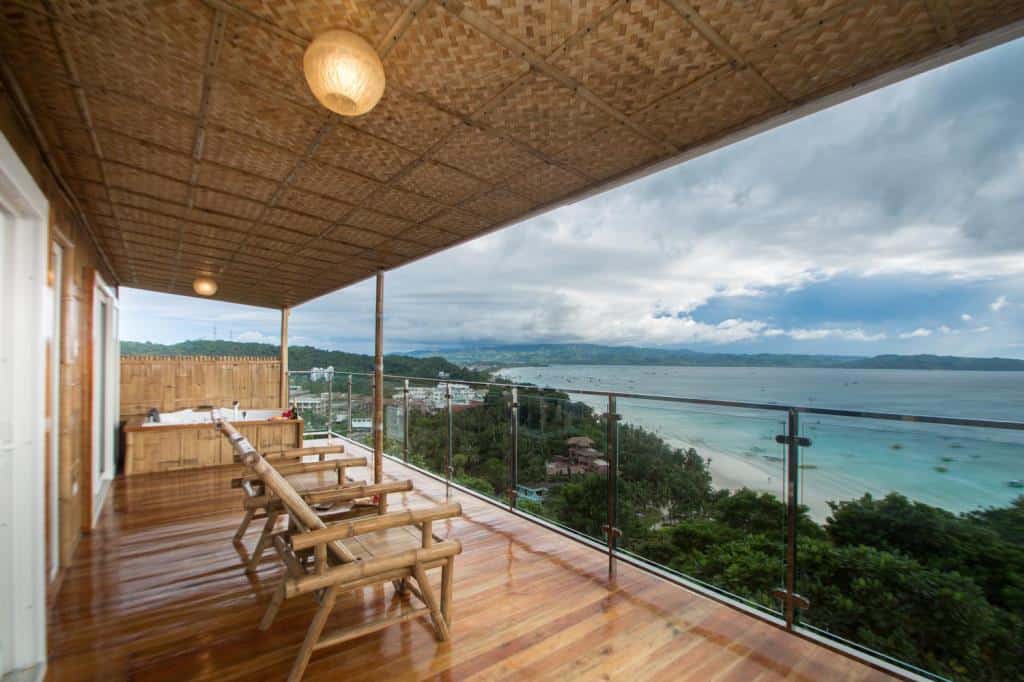 ---
YAPAK RESORTS/HOTELS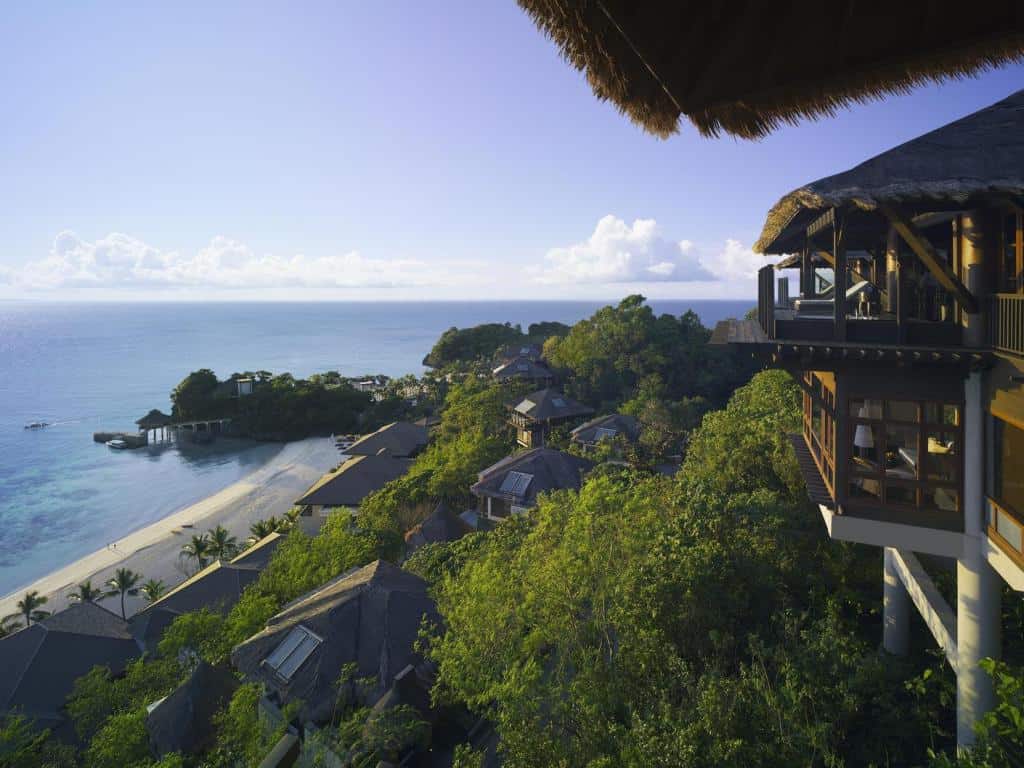 ---
OTHER BALABAG RESORTS/HOTELS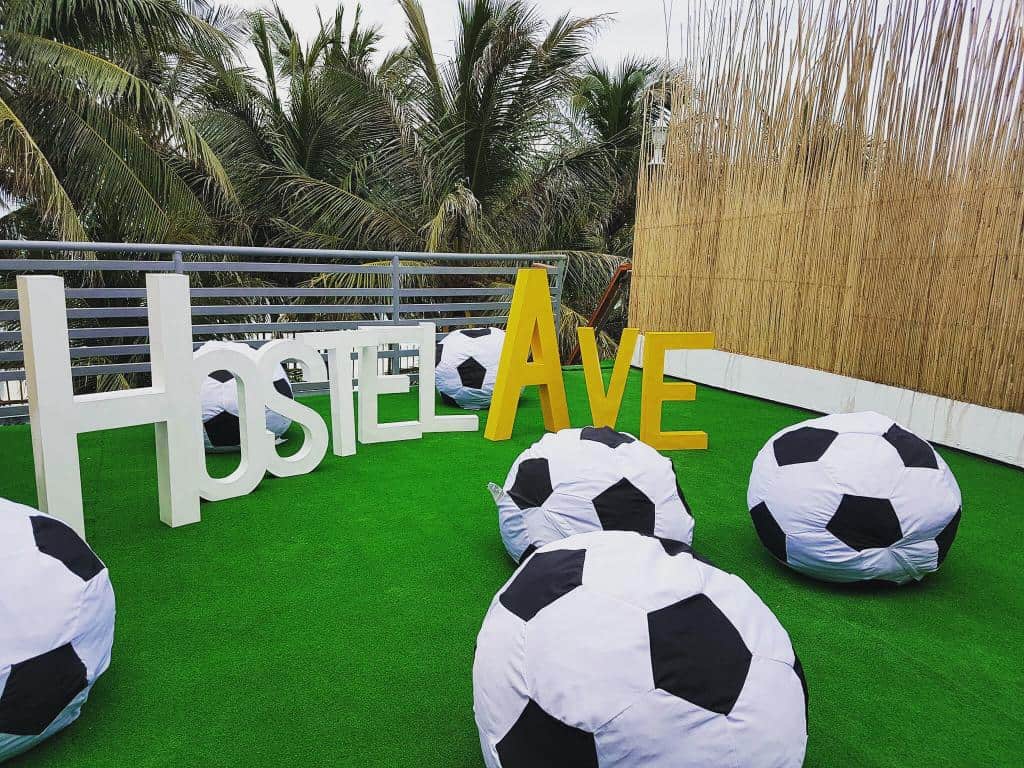 ---
OTHER MANOC MANOC RESORTS/HOTELS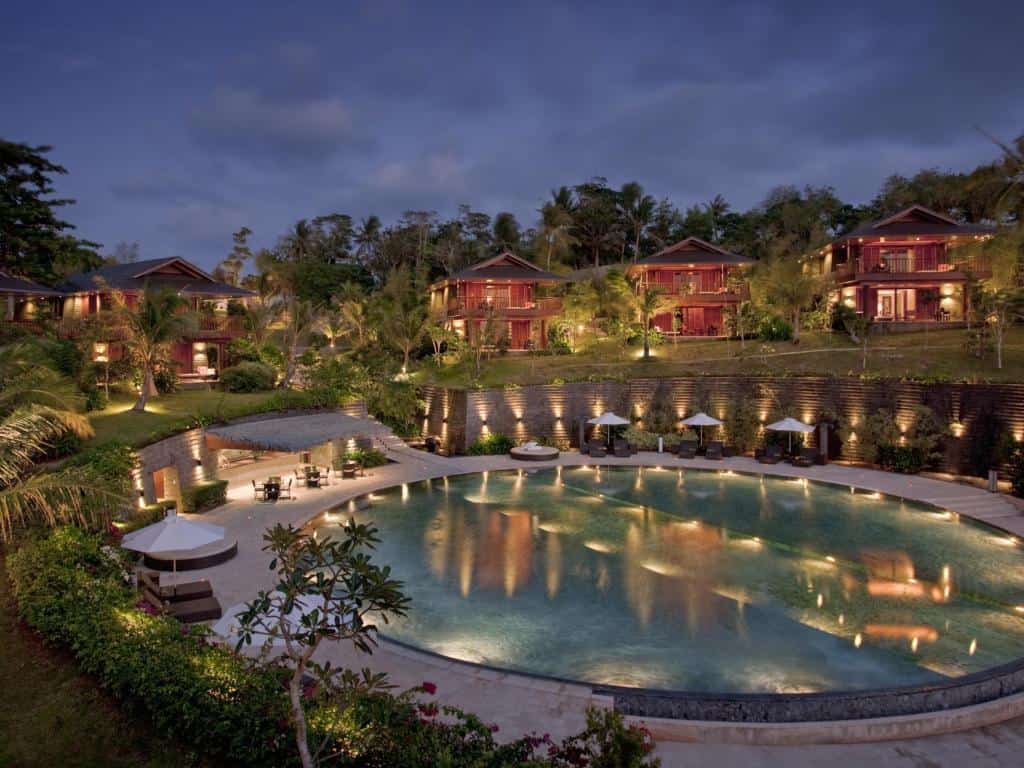 ---
---
Cover image taken by Leo Valencia.
2️⃣0️⃣1️⃣9️⃣ • 6️⃣ • 1️⃣0️⃣
---