2013 • 10 • 25
She emerged from the kitchen bearing a freshly baked cake. The moment she heard that one of our companions was celebrating her birthday that day, she made a chocolate cake at no charge. It was one of the many ways that the people running the place showed just how warm Boracay hospitality could get.
The place is Dakong Amihan, a Spanish colonial-style guesthouse that offers affordable bed-and-breakfast accommodations in the island. Ms. Grace Brodard, the owner of this lovely home, made sure that our stay was comfortable and our needs met.
How I found out about this place was through a friend. I desperately rummaged through the corners of the world wide web for ideal accommodations for families, but came empty-handed. Resorts were too expensive, and hostels were inappropriate for a family composed mostly of middle-aged women. You see, this trip was a treat to my family. I had been traveling alone and with friends for a long time, but I had never hit a beach outside our hometown with my kin. I was on the verge of giving up and slashing my throat when a blogger friend, Nikka of Two2Travel, came to the rescue just in time. This was one of her recommendations.
WHAT'S COVERED IN THIS GUIDE?
Location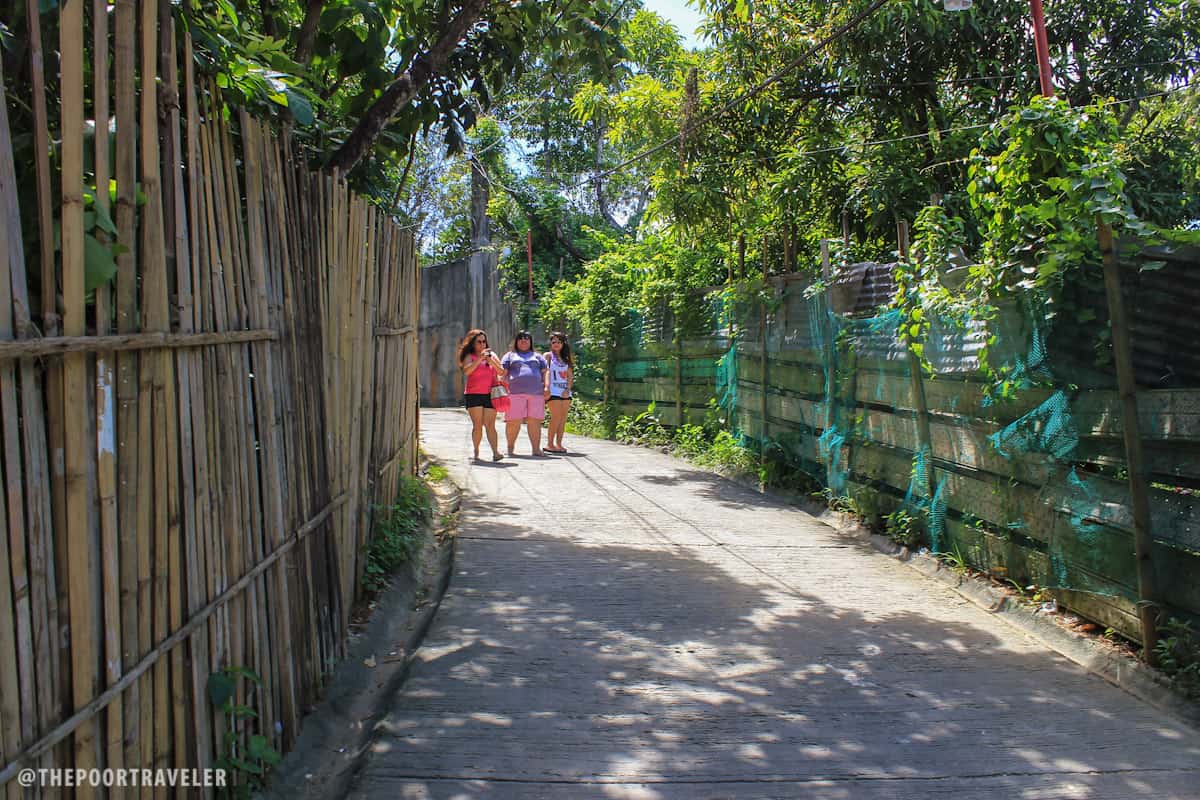 Dakong Amihan (not to be confused with Amihan Residences) sits on top of a small hill in Brgy. Balabag. Its location is kind of tricky, a double edged sword. It's just a short walk from the beach, five to ten minutes away from the crazy crowds but not too far away. It's isolated but not quite disconnected. It's not beachfront, but it retains the beach vibe. I'd like to see it as "the best of both worlds."
I loved it. Set in a verdant garden, this guesthouse is quite a beauty. I had never seen Boracay before commercialism took it by storm, but it somehow gave me a glimpse of what it could have been if development had more refined and more delicate hands. I still felt I was in psychedelic White Beach due to proximity, but it was oddly peaceful.
It is also very near D'Talipapa, a paradise for bargain hunters. If you're looking for cheap souvenirs and cheap food, this is your place right here.
One thing that many won't find so delightful is the getting there part. It's very near the main road, but it requires a quick uphill climb, an easy walk but can still be challenging to some. Tricycles refuse to go up.
Rooms and Rates
Dakong Amihan houses four very spacious rooms. Each room has ensuite shower and bath. Terracota tiles (?) make up the floor and add a rustic ambiance to the room. The rooms on the second floor all share a lengthy balcony and have an easy access to the rooftop, which gives a good view of Bulabog Beach and a great affair with the wind (if you're into that wind-hugging stuff). The rooms were always spotless clean during our stay.
There are plenty of sockets for charging your gadgets, but there is no TV. (Who needs TV when you're in Boracay anyway? Seriously.)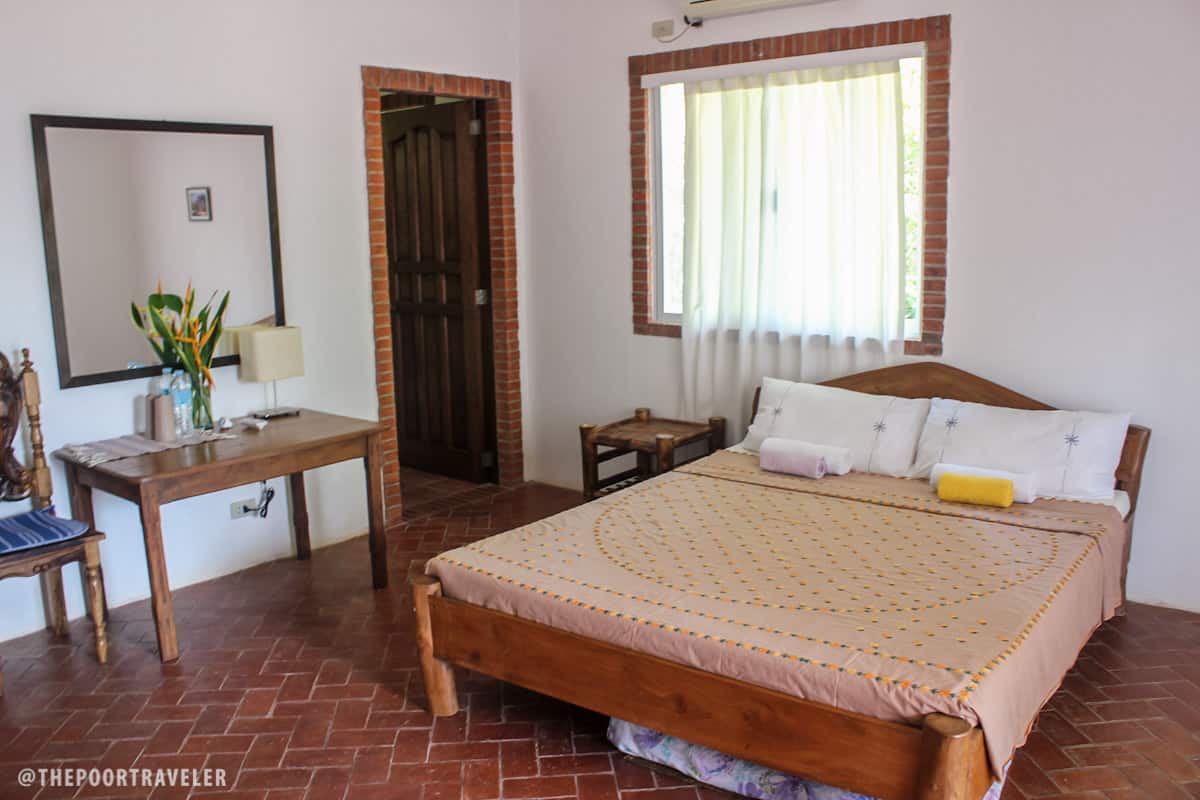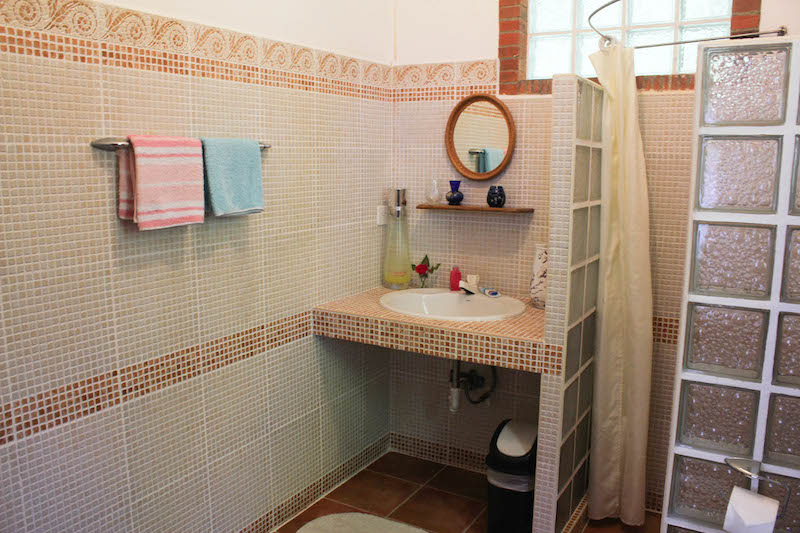 Here are the rates as of November 2013:
Regular Season Rates
May, July, August, October, November
Standard Rooms: PhP 2500
Family Rooms: PhP 3000
Off-peak Season Rates
June and September
Standard Rooms: PhP 1750
Family Rooms: PhP 2220
Peak Season Rates
January, February, March, April
Standard Rooms: PhP 3000
Family Rooms: PhP 3500
Each room is good for 2 pax with breakfast. If you're a group of three or four, you may ask for an extra bed for PhP450 and PhP250 for extra breakfast. All children below 8 years old are free of charge.
Breakfast and Service
Speaking of breakfast, there were eggs, toast, bacon, strawberry jelly, orange marmalade, coffee, orange or calamansi juice, and fruits. It was a very homey setup. All guests share a dining table by the garden.
They also accept paluto. You can buy ingredients (lobsters!) from D' Talipapa and have the staff cook them for you. Just tell them how you want them prepared. They charge a minimum fee (I forgot how much exactly, but it depends on the total cost of your ingredients). Their cooking impressed me, too!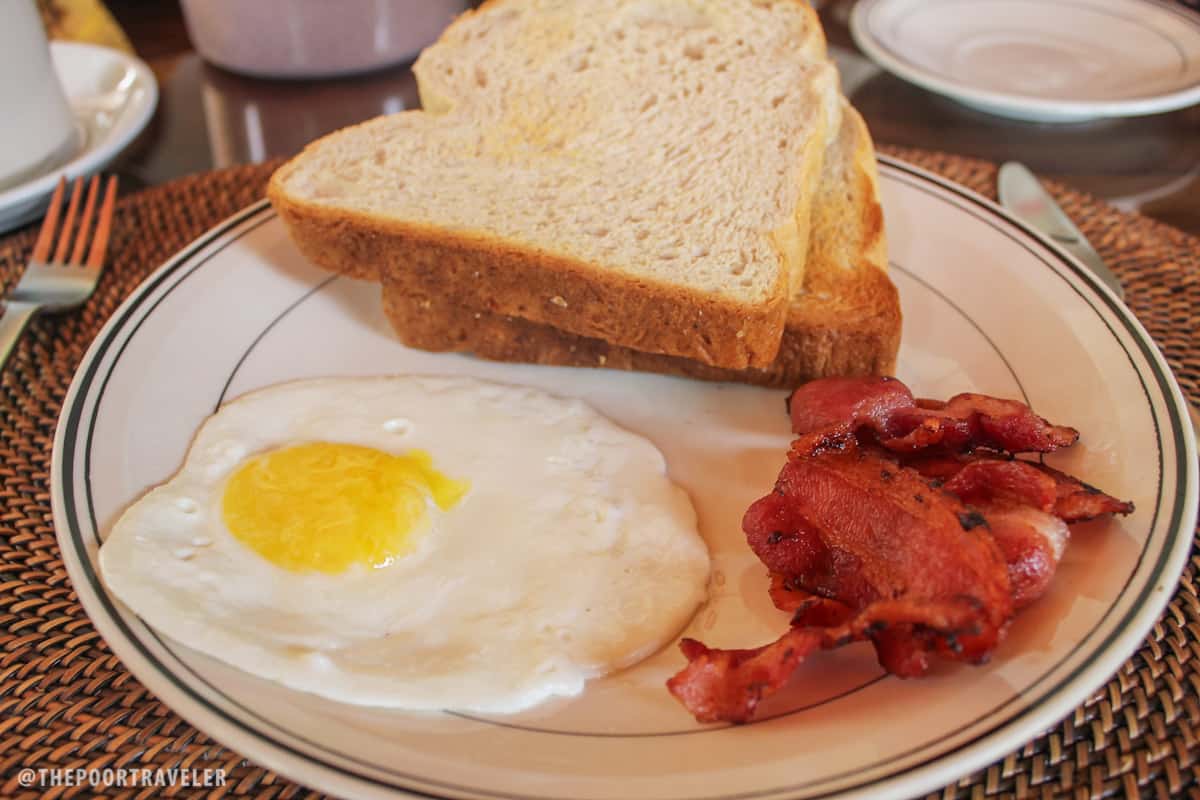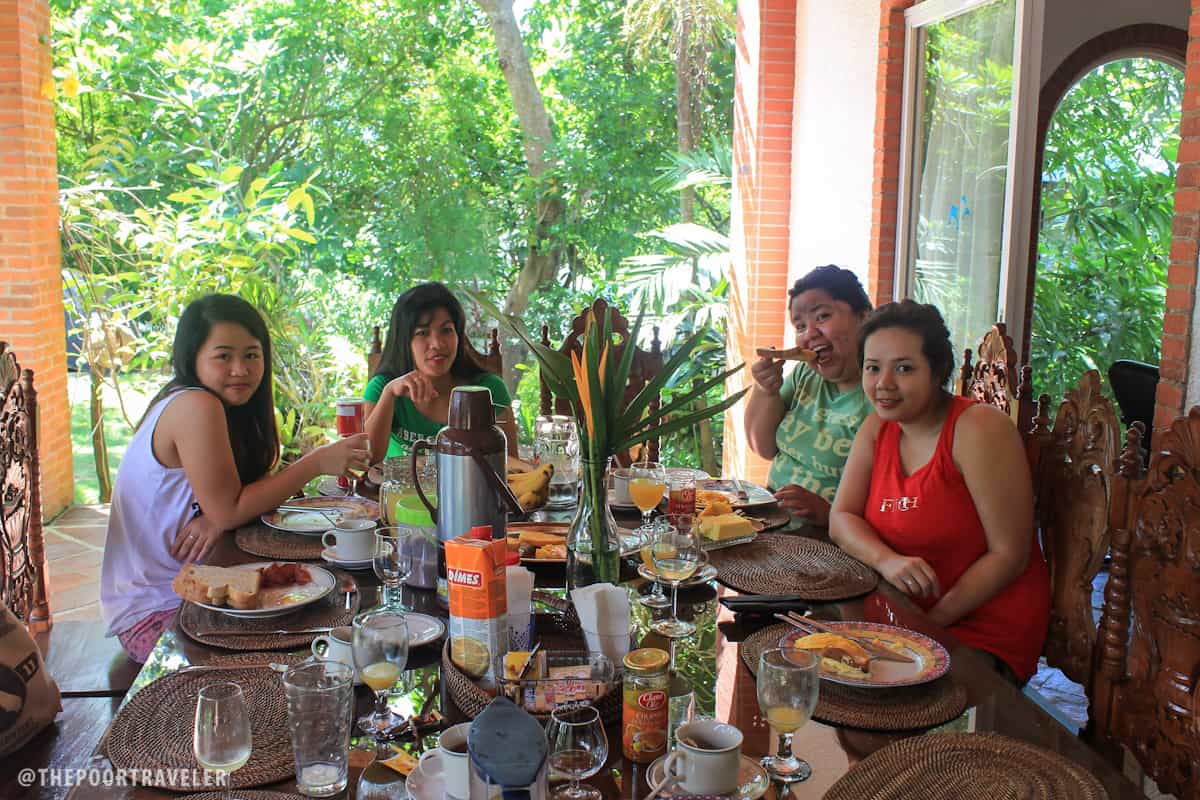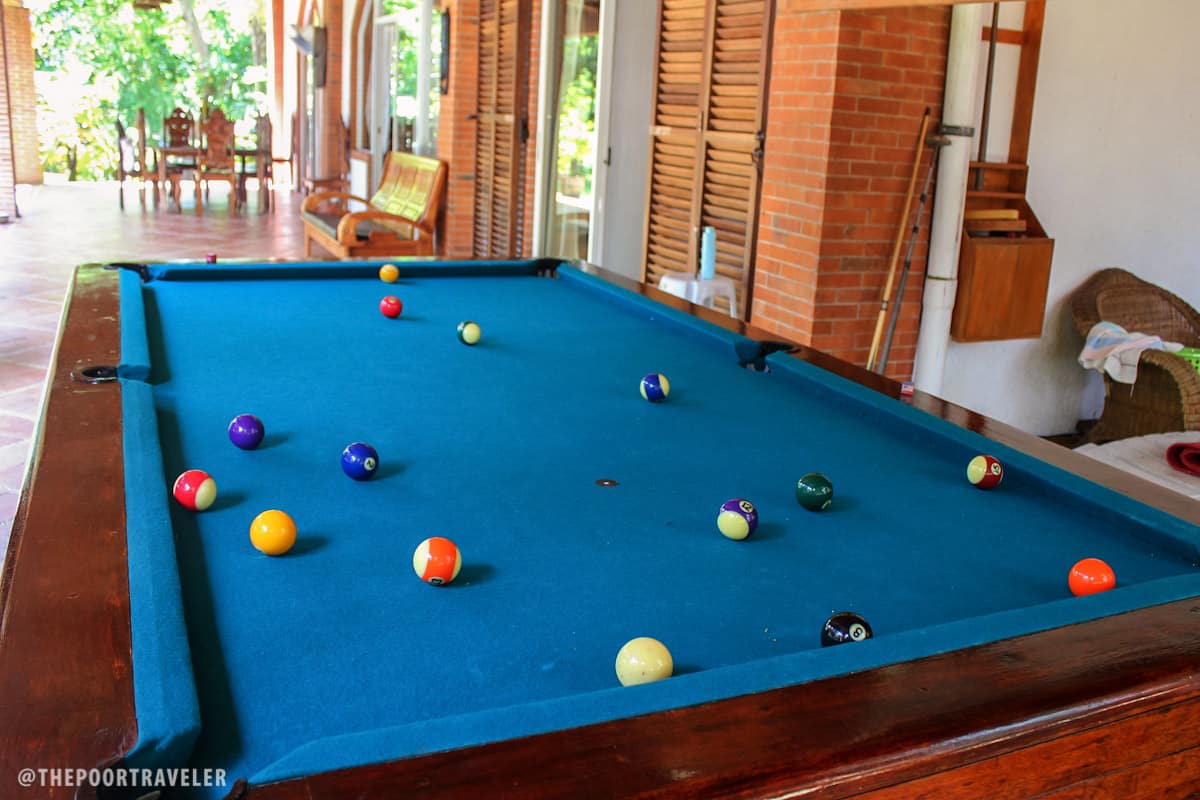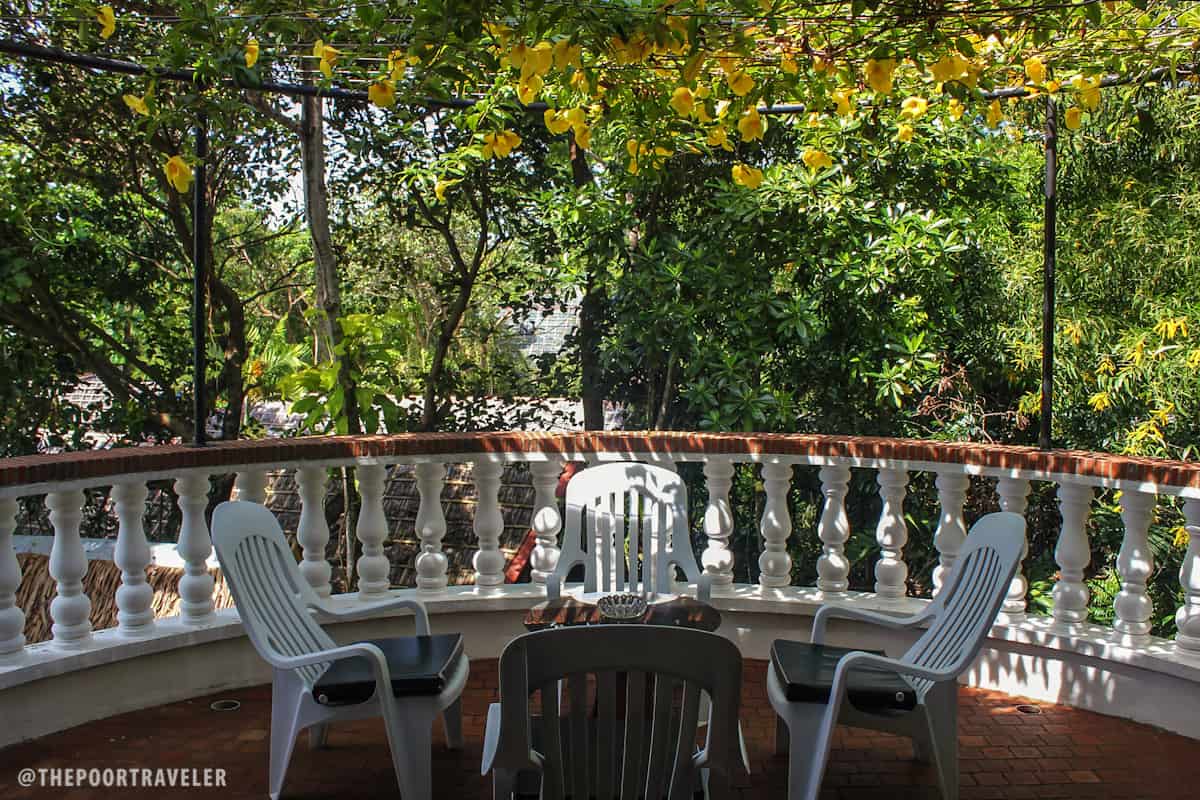 I had never felt more welcome anywhere else. I was treated just as every guest should, but more than that, I felt like a family member who came for a visit and they were eager to make me comfortable. The place was not just homey; in a span of three days and to a certain extent, it was my home. All thanks to the beautiful atmosphere that it fosters and the warm hospitality that its people effortlessly exudes.
I remember my first conversation with Ms. Grace. While talking, I mentioned that I was drenched in rain the day before, and I was feeling a bit under the weather that morning. Minutes later, one of the staff knocked on my door and gave me a glass of warm calamansi juice. Most hotels and guesthouses look alike and have the same feel. But it's the little gestures like this that make one earn a permanent parking space in my memory.
I stayed in three different places in the 12 days that I stayed in Boracay, but when it comes to which is my absolute favorite, Dakong Amiihan easily takes the cake.
Dakong Amihan Home – Boracay
0135 Barangay Balabag, Boracay Island
Contact: Ms. Grace Brodard
Email Address: amihan.asia@gmail.com
Contact Numbers: +63 36 288 3222, +63 916 3481600

How to get to Amihan Home Boracay: From Cagban port, take a tricycle to White Beach. Tell the driver to drop you off at the intersection near D'Talipapa. Once at the corner, look to the other side of the road (not the D'Talipapa side) and you'll see an uphill alley. Walk up the alley to the very end. You'll find a wooden gate to your right. Behind it is the Amihan Home. They can also pick you up at the port; just make an arrangement when you book.

Note: This is not a paid post. We paid for our stay in full.