If I ever doubted the popularity of Boracay (which I didn't), it quickly evaporated as soon as I walked along White Beach. It was midweek of an off-peak season, yet this side of the island was packed to the edge. Never mind the temperamental weather. Never mind the gloomy, un-postcard-friendly skies. Beach-goers swarmed around the shore like worker bees attracted to some sort of tropical pheromones. The culprit, Queen B.
Boracay is on a roll. It has been for decades now. In 2010 alone, Boracay registered almost 780,000 tourist arrivals. That's three years ago! A lot has happened since. Airlines have added dozens of new flights in and out of Kalibo International Airport, the nearest major gateway other than Caticlan. Outside the country, several international travel authorities have hailed Boracay as one of the best beaches in the world. Undoubtedly, Boracay remains one of the most popular beach destinations in the country.
Boracay has been criticized for overcrowdedness and hypercommercialism. Many other beach destinations have been discovered and made more accessible, each catering to their own niche: Malapascua for chasing sharks, Coron for seeking wrecks, Calaguas for camping retreats, CamSur for extreme sports. But Boracay… Boracay has something for everyone.
If Queen Boracay has been calling and you think it's time to take heed, here are 15 of the activities awaiting you in her white-girdled, sparkling lair.
WHAT'S COVERED IN THIS GUIDE?
1. Island Hopping
One of the most popular activities in Boracay. Hire a boat for a half-day tour around the island's many beaches including Puka Beach, Crocodile Beach, and Tambisaan Beach. Tours usually include lunch!
Rates: P1000 to P3500 per boat, depending on the size of the boat and whether it is peak season or off-peak
Where to book: Ask the staff of your hotel, for they surely know a contact or two. If not, you can head for White Beach and check out the many tour booths.
More beaches here: The 12 Beaches of Boracay.
2. Scuba diving
Because above-the-surface can get boring to some! There are over 15 dive sites around Boracay waters, all waiting for your curious presence. Be blown away by a trove of corals, underwater tunnels, caves, and other interesting spots!
Rates: A 3-4 hour beginner course with 1 dive costs around P3500. If you already have your PADI Certification, a fun dive costs around P1600.
Where to book: A number of PADI diving centers are located in White Beach. Try WaterColors Dive Resort or Victory Divers.
3. Parasailing
Zoom on a speedboat off Bulabog Beach and then soar high above the island! Get a fantastic view while you're at it. Don't forget to bring a camera because the boat staff are usually skilled in taking pictures of overwhelmed (and dizzy) flying tourists!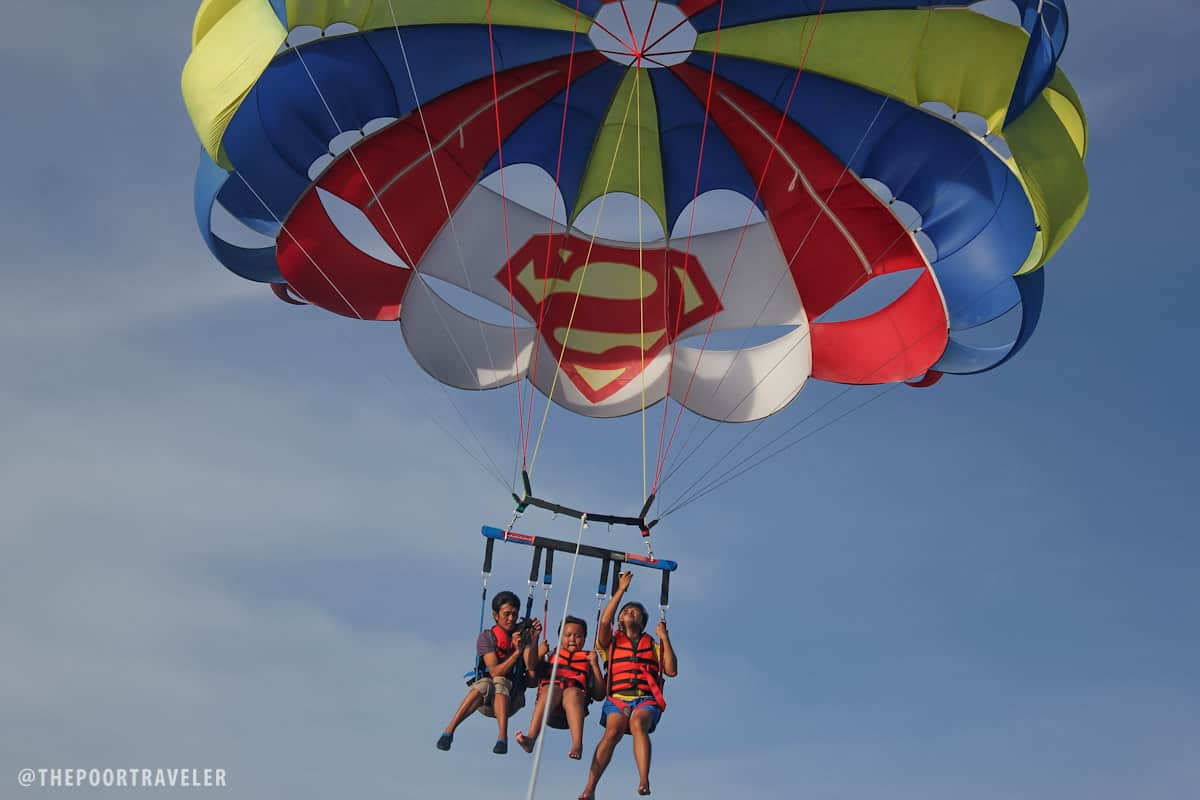 Rates: P750 to P2500 per person, depending on how many you are in the group, and how well you haggle. You can even push it lower during off peak season! Just remember that it's more expensive if you're doing it solo!
Where to book: Diamond Watersports at White Beach Station 1 (+63 36 288 6621, +63 36 288 6681).
More about my experience here: Parasailing in Boracay
4. Paraw sailing
Sailing old school! A paraw is an outrigger boat with two sails. Get onboard, control it like you control some of your friends, and let the wind take you to the best sites and sights around the island. Best done during sunset.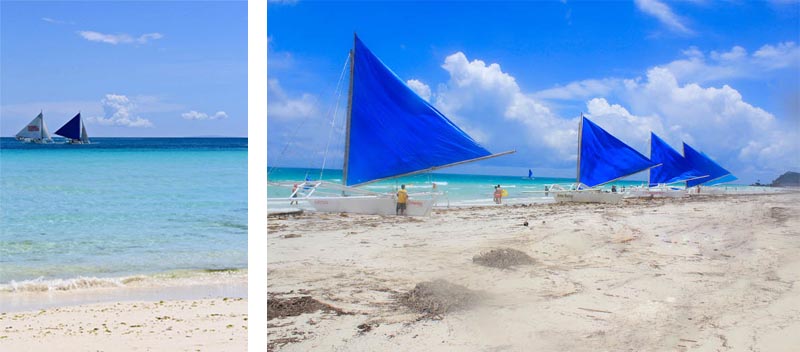 Rates: P1000-P1500 per person, depending on how many you are in the group.
5. Standup Paddling
Because being seated is so overrated. LOL. "You don't need to be a skilled surfer—at least not yet—to maneuver a standup paddle board," says Nikka Corsino of Two2Travel. "White Beach's placid and shallow waters on a fine day make this activity perfect for beginners."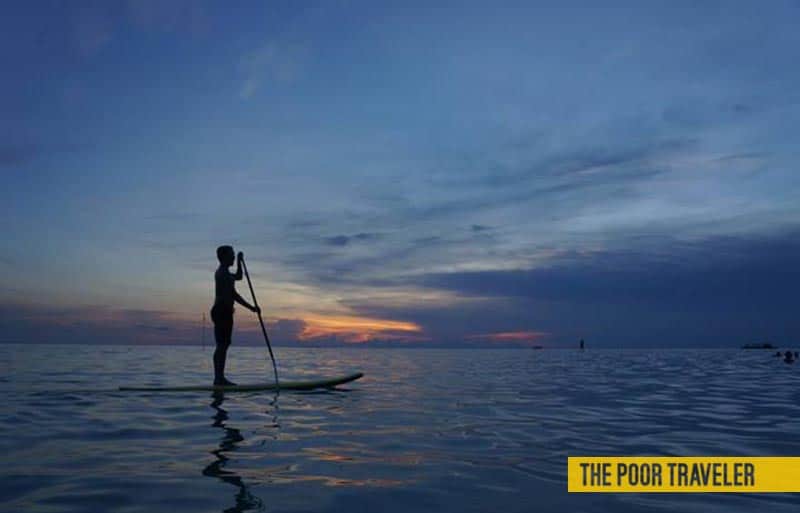 Rates: Board rental with lessons are around P300 to P500 per hour.
Where to book: Paddlesurf Boracay at Obama Grill at Station 1, or at Funboard Center Boracay at Bulabog Beach.
6. Fly Fish
An exhilarating ride that is not for the faint-hearted! Ride a giant inflatable fish and get pulled along by a speedboat! It's one hell of a bumpy (sometimes bouncy) ride that is perfect for barkadas. Hang on to your soul tight, for you might leave it behind! Not recommended to 18yo and below.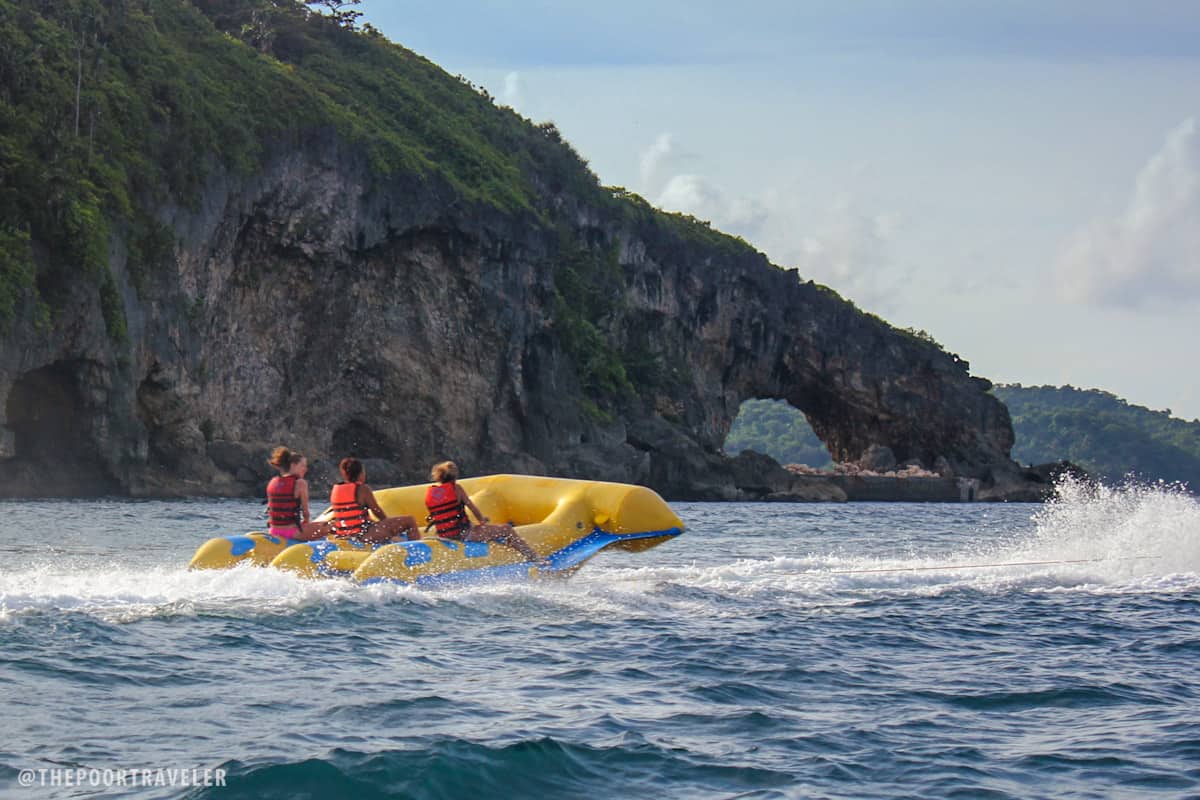 Rates: P550-P600 per person
Where to book: Diamond Watersports at White Beach Station 1
7. Cliff Diving
A favorite among the adventurous. Leap off a cliff and make a big splash in the cerulean waters below! Ariel's Point has five cliff diving platforms, with the highest at 13 meters. "The lower ones at 7 meters, 6 meters, 5 meters, and 3 meters," according to their website. "Guests who prefer not to jump from any of the platforms can use our floating dock to enter the water."
Rates: P1,600 per person, but this cost is actually for a package that includes "a round-trip outrigger ride, BBQ lunch buffet, merienda (afternoon snacks), unlimited drinks, full use of Ariel's Point amenities and services (cliff-diving, canoes, kayaks, snorkeling gear, and floating raft), and coverage of local environmental and snorkeling fees."
Where to book: Boracay Beach Club, Station 1. You may also contact 63 (036) 288 6770.
8. Zorb and Zipline
You know the drill! You get inside a giant bubble, it rolls down a hill with you in it, and you're taken to a spin! Or, zipline from 80 feet above sea level down to the beach. (If you've tried other ziplines, you might find this 300-m ride underwhelming, though.)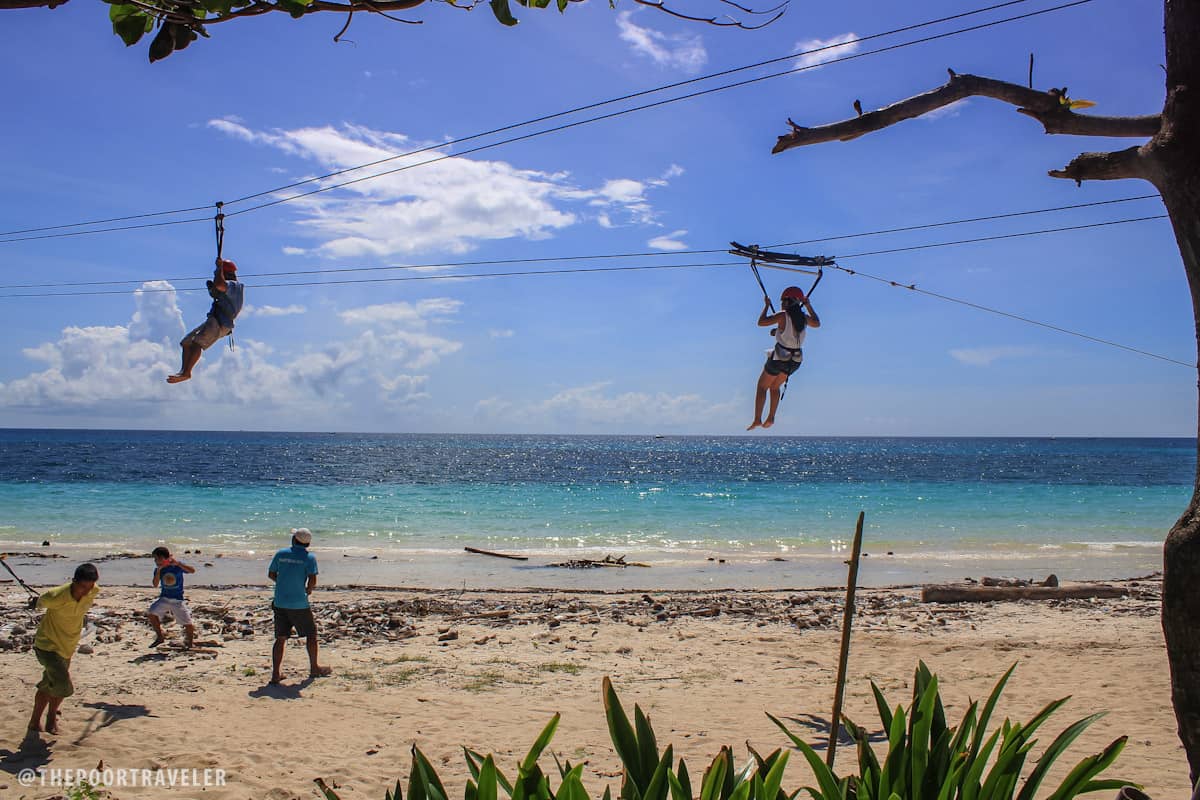 Rates: Zorb, P400-500; Zipline, P700
Where to book: Zorb Park, Yapak (+639279085191); Zipline Boracay, Fairways & Bluewater  (+639297037599)
9. ATV Ride
Drive to the island's highest peak, Mt. Luho! Don't expect terrains as challenging as that around Mayon Volcano, but if you haven't tried this before, this is perfect for your ATV debut!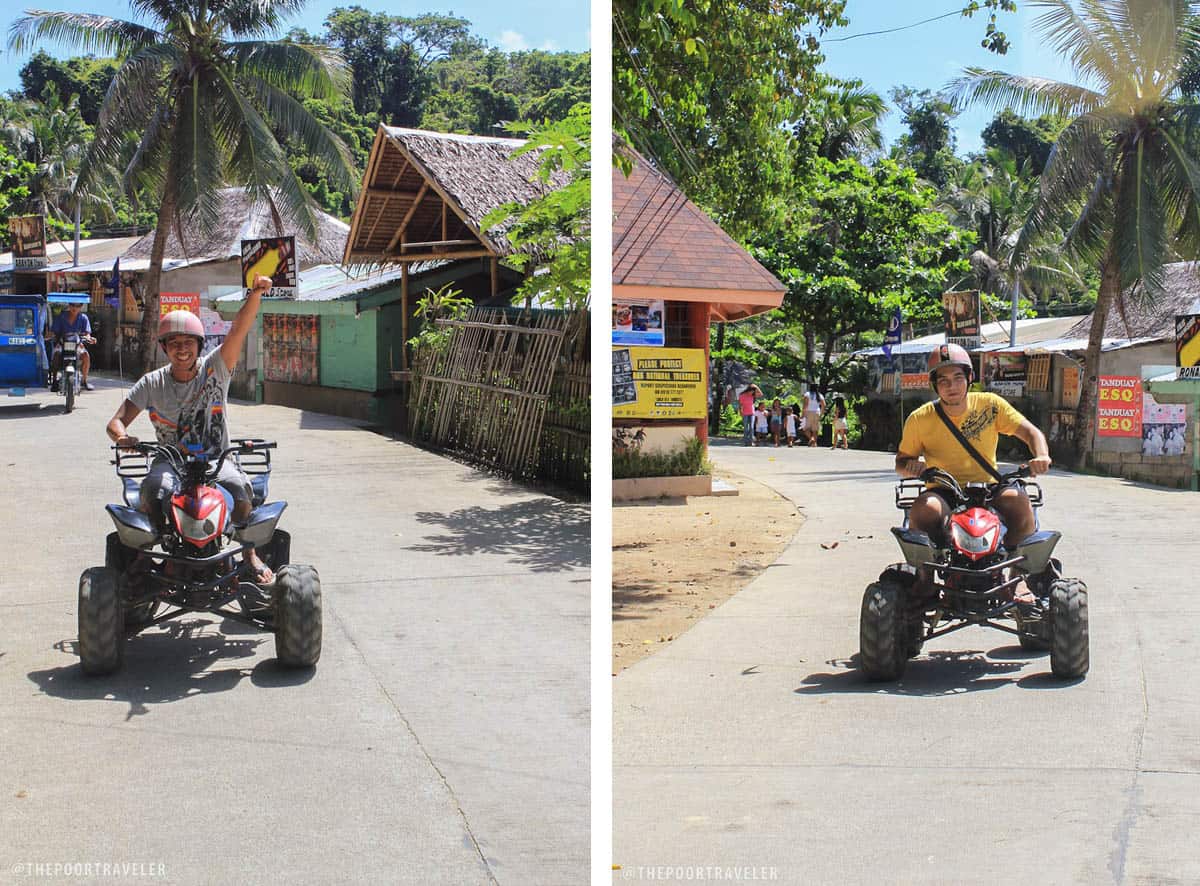 Rates: P800-P1000 per unit
10. Mermaid Swimming
The one activity in Boracay that I'm afraid to try. (I might like it too much!) "The Philippine Mermaid Swimming Academy offers monofin swimming lessons with a unique twist—students get to wear not just monofins, but also mermaid tails," Nikka Corsino of Two2Travel says. "More than the funky gear though, monofin swimming is a great workout and training for free diving for all ages."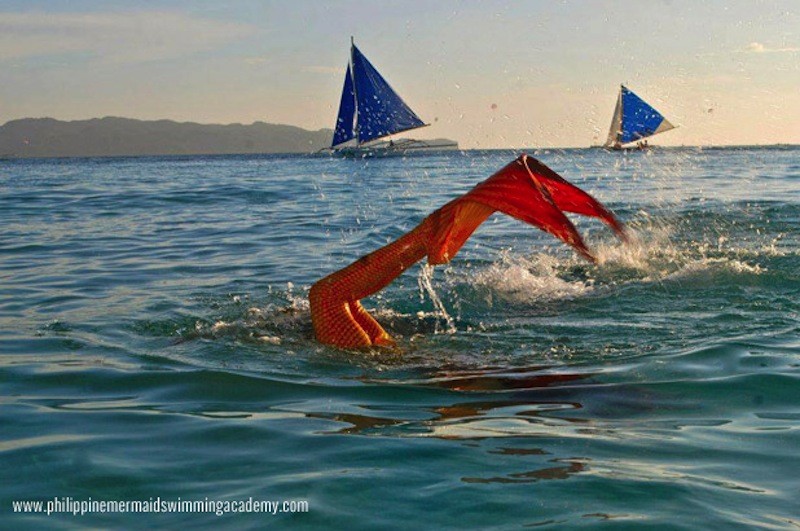 Rates: P1500 for an introductory course. Minimum of 3pax.
Where to book: Philippine Mermaid Swimming Academy, +63 917 324 3947
11. Beach Sports
Get your balls ready and bring them to Boracay! Whether you're into beach volleyball or soccer, you'll find the wide bed of sand in Boracay the perfect playground.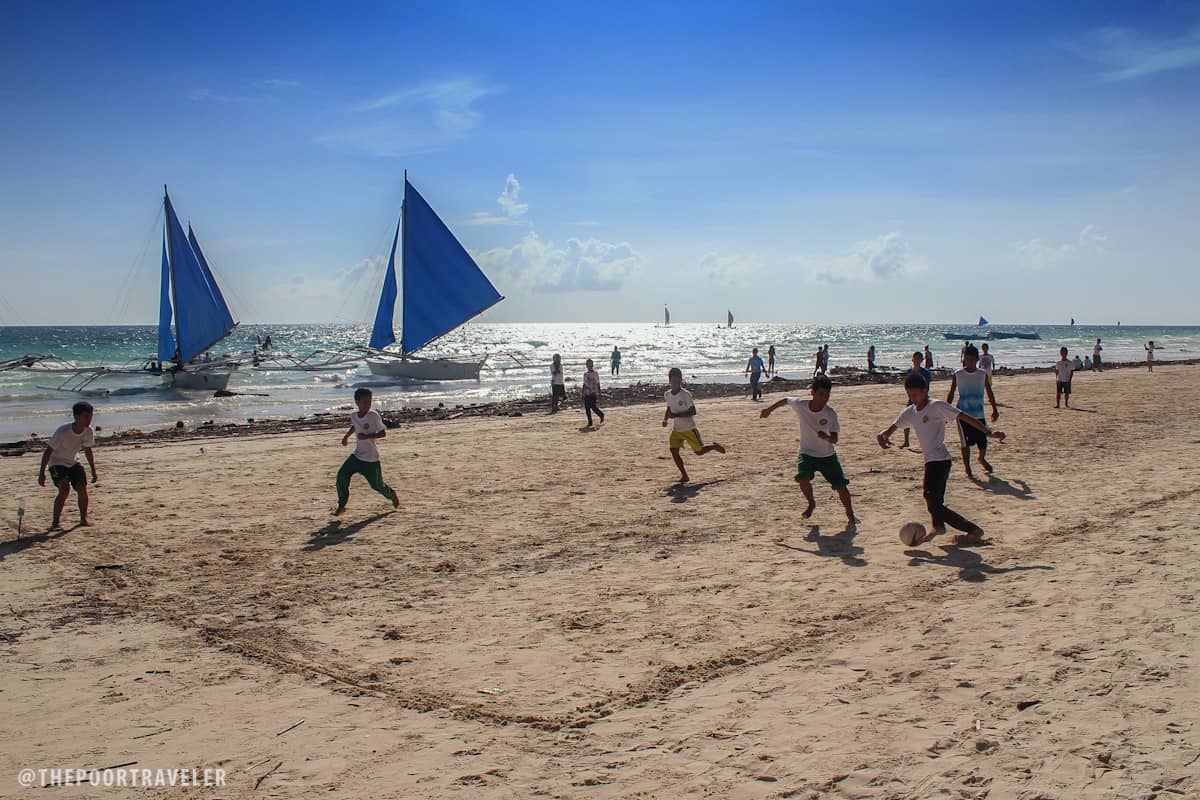 12. Food Trip
We know you're probably working our so hard to get that perfect beach body, but prepare to say goodbye to it immediately. Boracay is a perfect pigging out paradise! "With so many restaurants to choose from, every meal in Boracay might be a hit-and-miss affair, shares Nikka. "It's very easy to fall prey to beachfront displays, buffet promos, and even free dinners."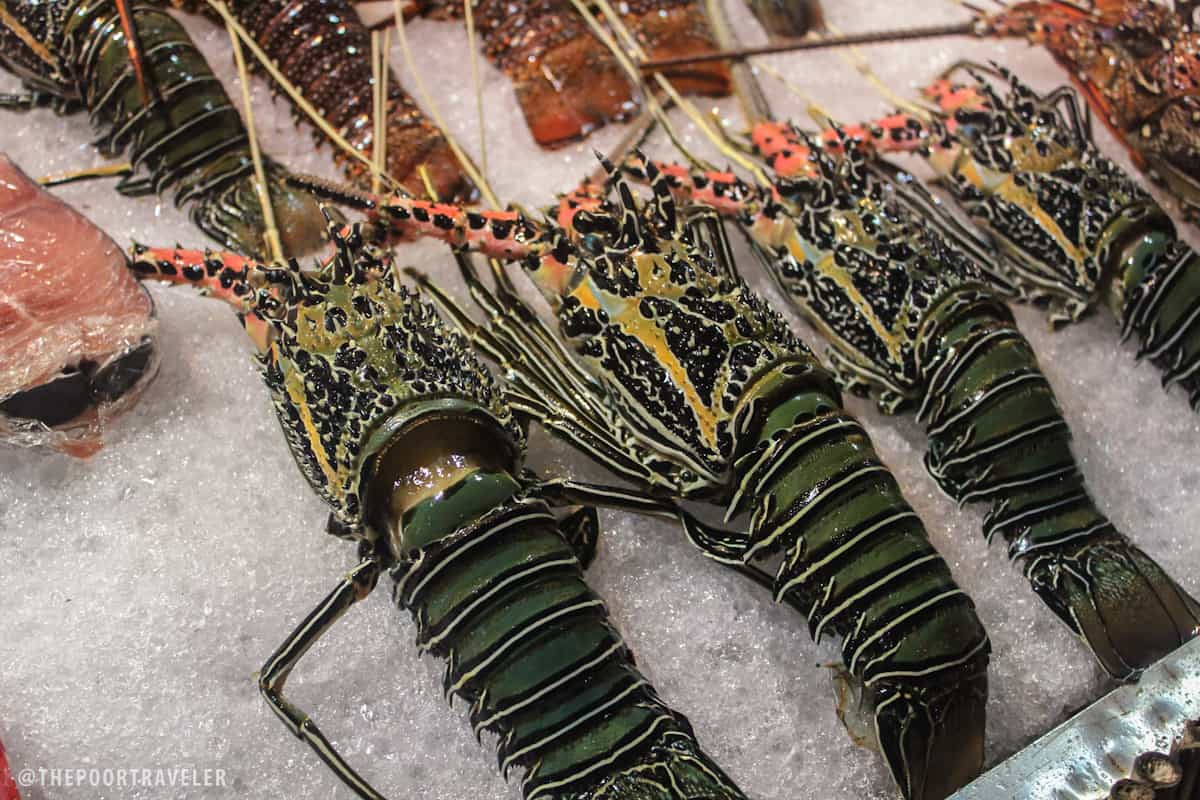 Where to Eat: 11 Restaurants to Try in Boracay
13. Sunset Watching
It's wonderful. And it's FREE!
14. Massage!
Here's a challenge. Walk the entire length of White Beach and count the number of massage places along the way. No, don't do that. It's quite stressful given how many of them exist. But if you're already stressed out to begin with, hit one of their beach-side beds and get a relaxing message.
Rates: P300 to P500 per hour
Where to book: Anywhere at White Beach
15. Firedancers, clubs, parteeeeeeeh!
It's that one thing Boracay has that most other local beach destinations don't — the party vibe! Wait until the dark takes over and the island transforms into a giant outdoor club — loud, vibrant, and intoxicating. Get a drink, make new friends, and dance the night away.
For a list of the island's clubs and bars with info on price, type of music, and opening hours, check out this post by Boracay Compass: Boracay Nightlife Guide.
Or if that's not your thing, you can always watch the firedancers entertain the crowd in many spots along the beach.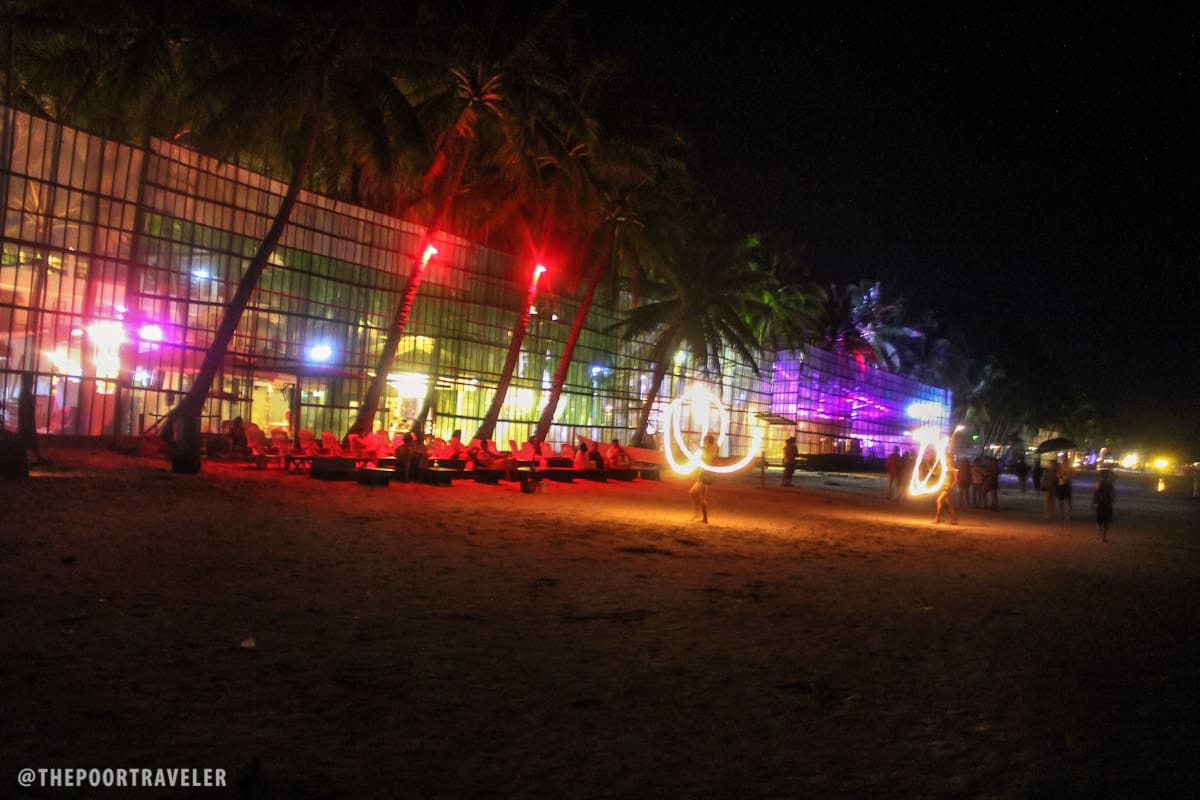 I had always wondered why Boracay was this loved. It never occurred to me until I was already there. As I walked by the beach, I could not help noticing the diversity of the bees attracted to the Queen. By the berm were children building sand castles; under the shade were their parents keeping an eye on them and the other on the view. On the far, more laid-back side were solo travelers enjoying the water; on the other, groups of urbanites all prepped up for a late-night party.
It's not just the fine sand. It's not just the sunset. It's not just the partying. It is the almost endless range of activities that keeps the swarm coming back. Boracay has something for almost everyone. And almost everyone just can't get enough.
How to get to Boracay: From Manila, fly to Kalibo or Caticlan. If Kalibo, take a bus or van (P200) at the airport to Caticlan Jetty Port. Pay the terminal fee (P100), environmental fee (P75), and ferry fare (P25). Board the ferry to Boracay. If Caticlan, just take a trike to Caticlan jetty port and follow the same steps.