I used to be a skeptic. I honestly thought that cruises were boring, confining, and elitist. I easily dismissed the thought of being on one.
Apparently, I am not alone in having these assumptions. When I asked my teammates what they thought of cruising before they got to enjoy it themselves, they all said the same thing. It turned out that we all had the same misconceptions about cruises. Five separate cruise experiences later, we were all eating our words.
I was given an opportunity to cruise again with Royal Caribbean International, one of the largest cruise lines in the world. This was my second time with them. The first one aboard Ovation of the Seas blew me away. It crushed all the preconceived notions I had in the past. And it got even better during the second cruise trip aboard the biggest cruise ship in Asia (as of writing) — the Spectrum of the Seas! I never thought I'd become a fan of cruising but here I am. Those were some of my most memorable trips. So extraordinary that I want my parents to experience it too.
But what are these common misconceptions about cruising that hinder people from even considering it as a travel alternative or vacation option? On my recent trip, I tried to remember them all. Here are some of them.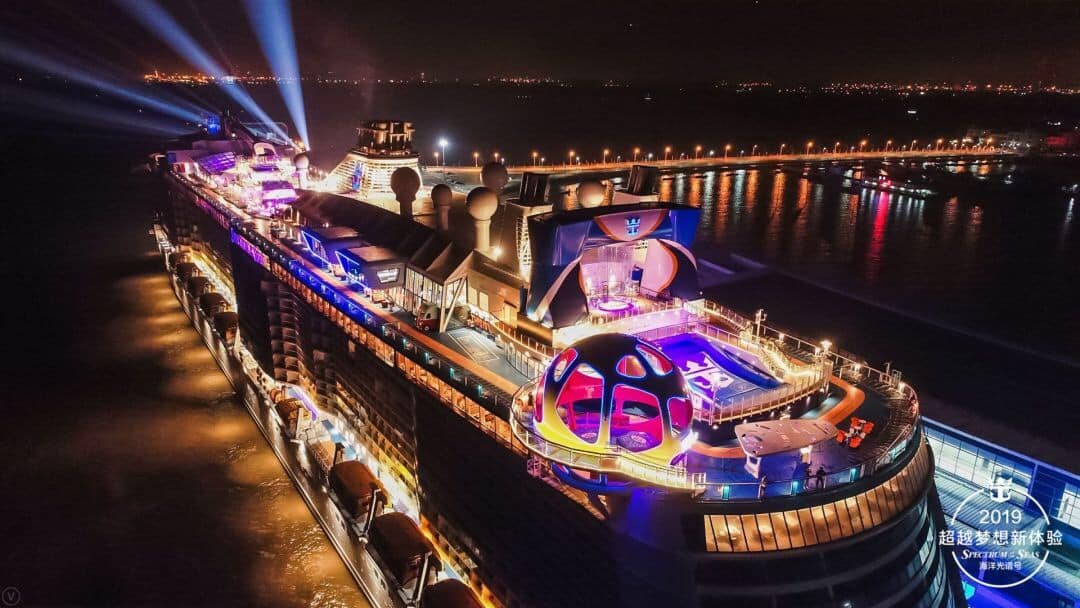 1. It's too expensive.
This might be true several years ago. But now that there's a great number of cruise lines offering various itinerary and service packages, costs have become competitive to the benefit of the guests/passengers. Here's the thing, the reflected costs already include accommodation, complimentary meals from a wide selection of dining places onboard, complimentary activities and evening shows, and other onboard entertainment. During my first cruise, I was able to visit Hong Kong, Vietnam, and Singapore. That's a hassle-free country-hopping adventure with the perks of a normally all-inclusive nature of a cruise trip. Think about that. Talk about value for money.
According to Cruise Lines International Association (CLIA), 70% of cruisers book through their trusted travel agencies. For first-timers, it would be better to consult accredited and trusted booking companies for the cruising details, so you can plan according to your budget and preferences.
---
2. It's too formal.
Not true. Yes, there are events or dinners that call for a suit and tie or a formal dress. But you don't really need to go if you don't want to. You can skip those events. And they're not that strict.
Outside these events, you can be casual if that would make your trip comfortable. It's YOUR vacation. Cruise companies are in the business of providing comfort to its customers, so whether you dress casually or formally, you will still receive the VIP treatment.
---
3. It's for retirees and pensioners only.
I used to think so too. Haha! Well, maybe in the past when cruise lines were few and prices were still steep. But now that there are lots of them and many of these cruise companies are starting to tap the younger generations, the average age of passengers is slowly dropping annually. According to CLIA's 2016 Cruise Review, the average age of cruisers in a global setting had dropped to 46 y/o, the lowest in 20 years! It's expected to drop continuously as cruise lines target to reach the millennial market by adding more interesting and exciting features like family-friendly suites and activities, onboard bars/clubs, romantic dining options, and themed-parties for single people. Some cruise lines even have studio cabins for relatively young solo cruisers.
---
4. There's nothing much to do.
Boy was I wrong! There are LOADS of things to do on board! As competition is high, cruise lines are continuously upgrading and developing, adding unique features or even building themed cruise ships for specific target market groups. Royal Caribbean, for example, kept me occupied with its RipCord by iFly (simulated skydiving experience), FlowRider (simulated surfing activity), and Skypad (bungee trampoline with virtual reality headset)! And that's just scratching the surface.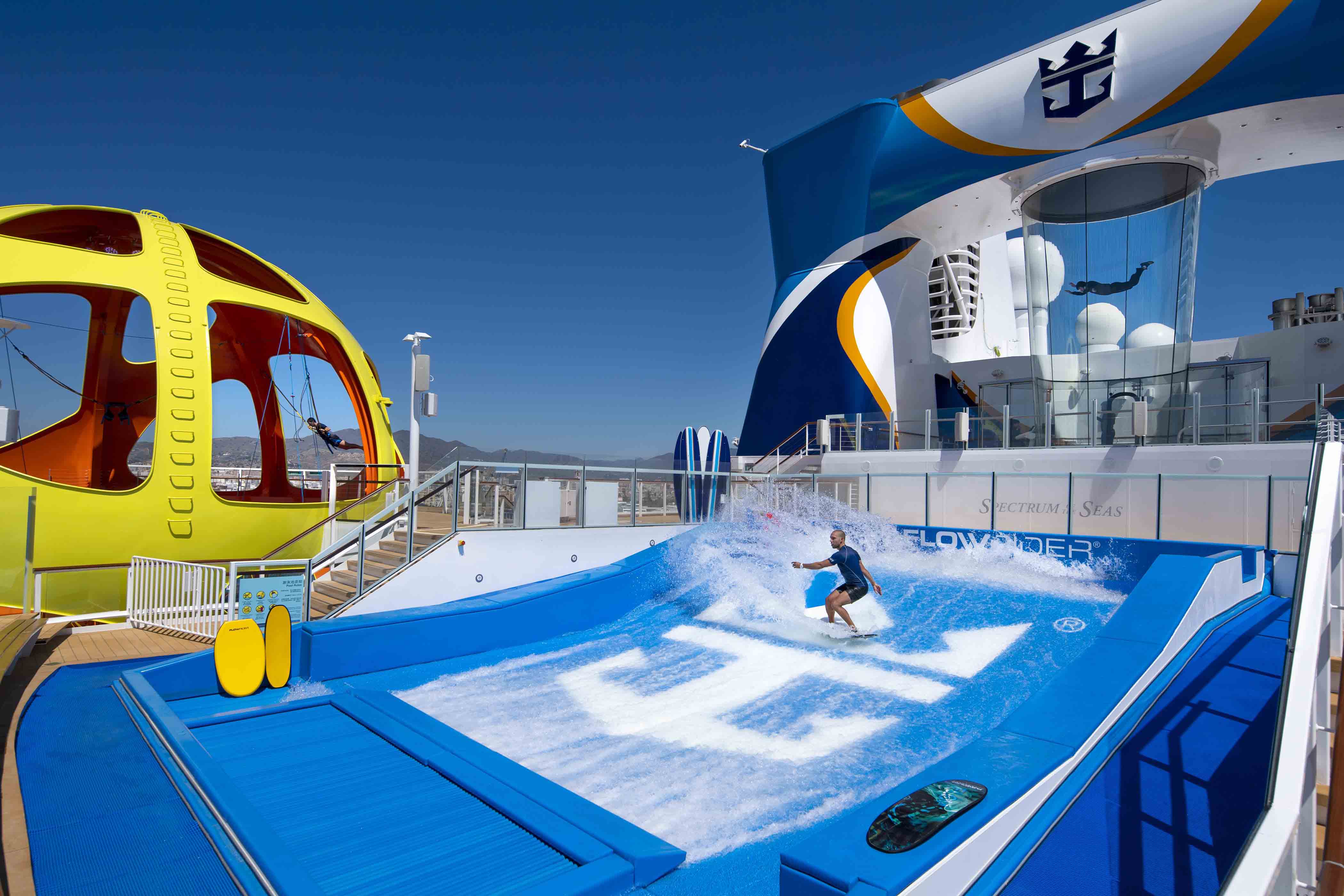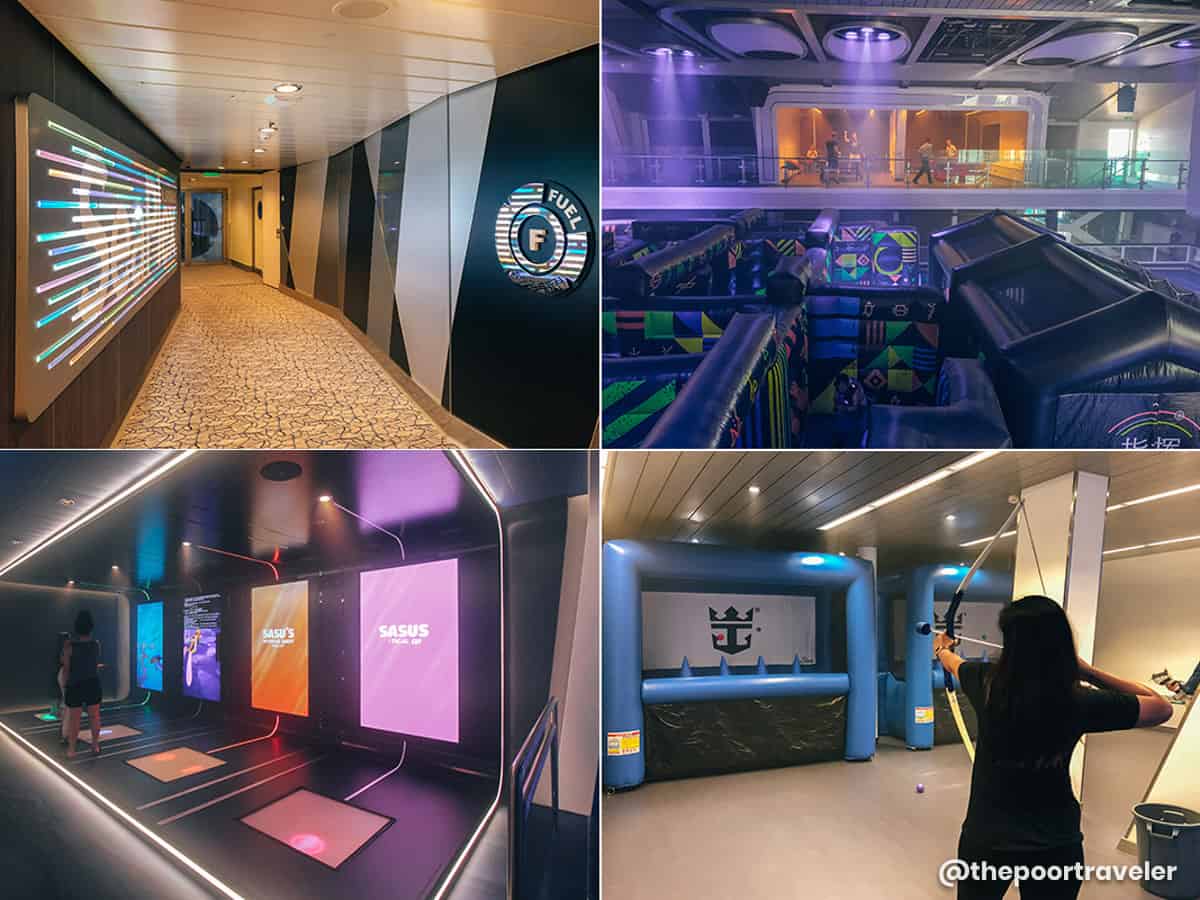 Like other cruise lines, it has a sports complex, an arcade, a gym, running track, swimming pools, whirlpools, shops, specialty restaurants, bars, theater, rock climbing walls, cafés, spas, enrichment activities for adults and kids alike, evening shows, and daily planned activities for everyone (across all age groups!) And did I mention buffet? That's my favorite part. Calories what? And oh, pizza and cookies for my midnight meal (yes, meal, not snack). No judging please! :p
---
5. You will be spending the whole trip on board.
Only if you chose to. Let me break it down to you. The cruise itinerary programs include shore excursions during ports of call. You can choose from different tour options provided by the partner local travel agencies per destination. You may book a group tour or make a DIY.
For group tours, transportation and local guides are included and you are guaranteed to return on time. For DIY, make sure that you will return on or before the scheduled departure. The ship won't wait for you. For Royal Caribbean, it has a Shore Excursion Kiosk that is usually located on Deck 5 (Midship), you can book your tours here. Don't forget to bring a photocopy of your passport and your SeaPass card. You need them to get on and off the ship.
Or you may choose to pass and stay on the ship and just enjoy the amenities and free food. Again, your vacation, your choice.
---
6. It's too crowded and restricting.
It's true that there are thousands of guests on a massive ship, BUT you must remember that you are boarding a ship, not some random little boat. These cruise ships are designed to hold people, supplies, machines, etc. They can be compared to small cities or a floating resort complex. It's still pretty easy to find a spot where you can relax. I never felt suffocated.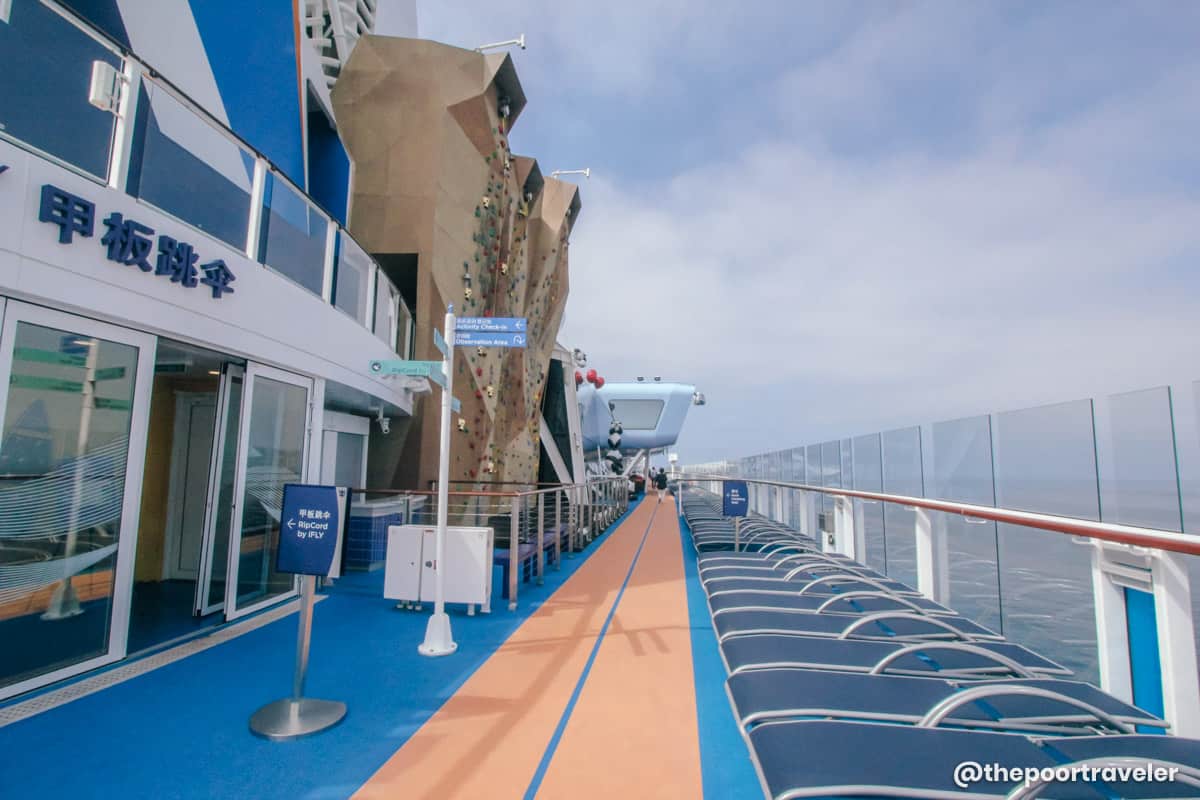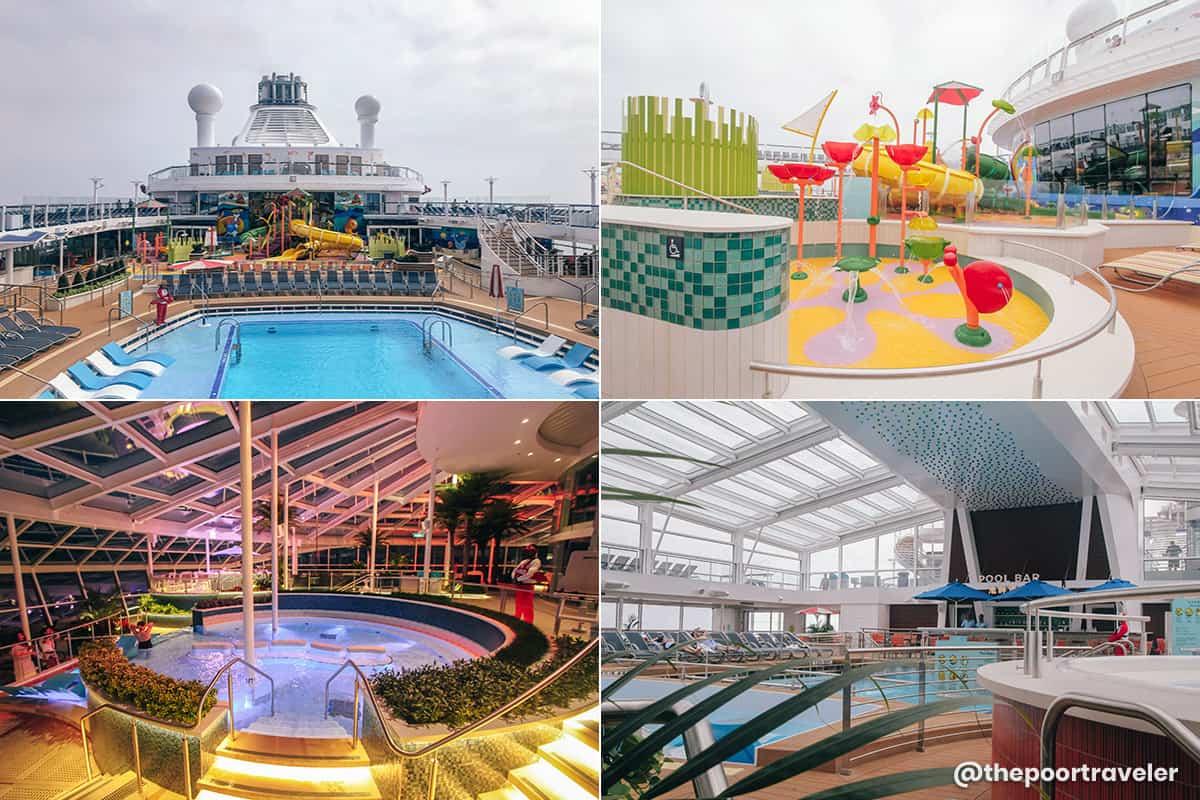 Naturally, during meal times though, you will encounter most of the guests, so it will be quite busy. You can eat earlier or later to avoid too much crowd. Other areas where guests usually flock to are the swimming pools and the midship lobby/atrium. If you just want some quiet time, you may go to the adult-only areas (like the Royal Caribbean's Solarium) or stay in your stateroom/cabin. Hehe. Some cruise ships have libraries, so you may also spend your time there.
---
7. You will get seasick most of the time.
Well, this one's pretty subjective. Seasickness or motion sickness doesn't affect us the same way. I, for one, doesn't get dizzy quickly. There are times when I do, when the waves are strong, but it doesn't happen all the time.
The present-day cruise ships have built-in stabilizer to lessen the swaying to a minimum. Most of the time, you won't even feel a thing! My second time cruising, the waters were calm that it felt like the ship wasn't moving at all. If you are the type of person who normally suffers from motion sickness, take medicine to combat that.
---
8. There's no wi-fi.
Most, if not all, cruise ships have onboard internet service, so you don't have to worry about not being connected. Royal Caribbean's onboard internet service provider is VOOM SURF, said to be the fastest internet at sea. There are two types: Surf (surfing the web and accessing/receiving/sending emails) and Surf + Stream (surfing the web, email stuff, streaming, video calls, and social media access). Rates vary per ship and per service package.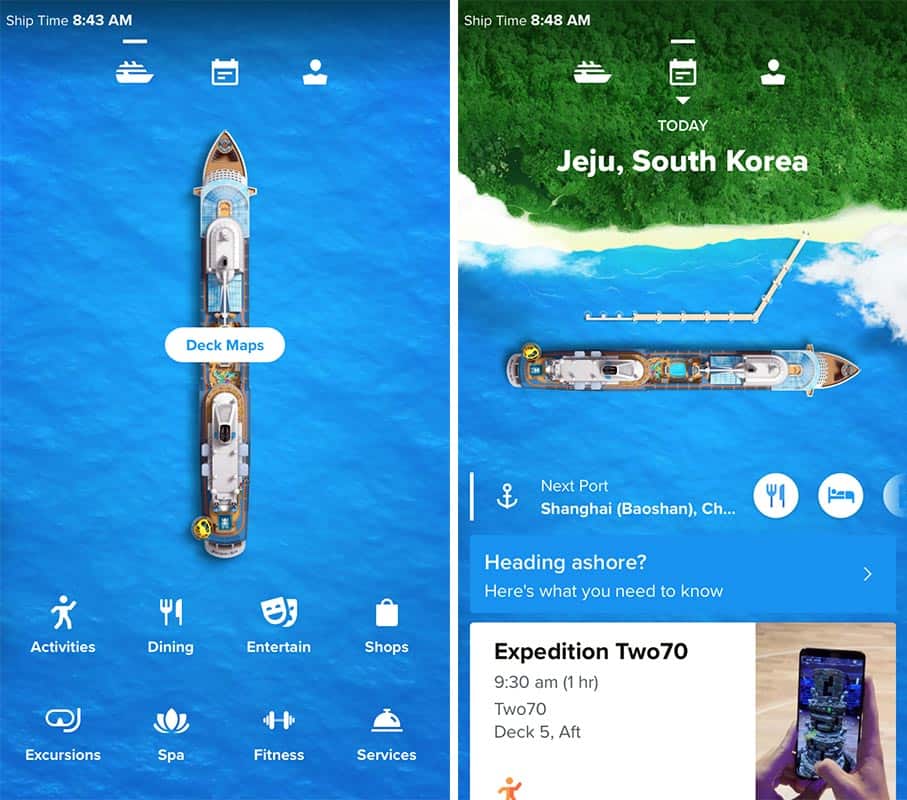 But hey, it's also good to disconnect once in a while. Make the most of the onboard amenities and facilities. Maximize your time on the ship and the money you spent. ;)
---
9. You must have a credit card.
It's nice to have, but it's not required. You can bring cash if you don't have one. Just make sure you have enough or more than enough at your disposal and for emergency purposes. If you have a credit card, paying all your onboard expenses and giving additional tips will be more convenient because you don't have to queue at the Guest Service Area to settle your payments as these will be automatically charged to your card.
---
2️⃣0️⃣1️⃣9️⃣ • 7️⃣ • 5️⃣