Milan, being a busy global city, is served by four airports, but the two main gateways are Milan Malpensa Airport (MXP) and Milan Linate Airport (LIN).
Malpensa Airport (MXP) is the second busiest in Italy (next to Rome's Fiumicino Airport), serving most of the international flights. It is also the largest in Northern Italy region with two terminals and two runways. Located northwest of the city center, getting there will take 60-90 minutes from the airport, depending on the traffic condition and the mode of transportation.
Linate Airport (LIN) is smaller with one terminal that serves mostly European and domestic flights. It's situated east of the city center, which is a 45-minute bus ride. The other two airports are Orio al Serio International Airport (BGY), also called Milan Bergamo, and Parma Airport.
---
WHAT'S COVERED IN THIS GUIDE?
Malpensa Airport to Milan City Center
As mentioned before, Malpensa Airport has two passenger terminals. What's important to note is that they are located far apart from each other, so it's better to check the terminal for your flight. Just in case, the two terminals are linked by free airport shuttle buses that run every 7 minutes. Of course, the taxi is the most convenient and straightforward mode of transportation, but it is also costly. The train and the bus are the two other main public transportation options.
By Bus
Taking the bus is not a problem as long as you will arrive within the operating hours. Autostradale bus company regularly runs buses between the airport — covering Terminal 1 and Terminal 2 — and downtown Milan. Buses leave every 15-20 minutes.
Fare: €8 (one-way) / €14 (roundtrip)
Operating Hours: 6:00 AM – 12:30 AM (airport to city center) / 4:00 AM – 11:00 PM (city center to airport)
Travel Time: Approximately 60 minutes, depending on your stop and traffic condition.
By Train
The two terminals are equipped with their own train station. These stations are directly linked to the stations in the city center. There are two train routes that connect the airport to the city center — Malpensa Express and Trenitalia (Regionale Trenord). Both have stops at Terminal 1 station and Terminal 2 station. Aside from the city's main station, Milano Centrale, they also stop at Milano Cadorna and Milano Porta Garibaldi.
Fare: €13
Travel Time: Approximately 50 minutes
---
Linate Airport to Milan City Center
Getting to the city center from Linate Airport is possible by train and by bus; however, the most convenient and direct route is by bus.
By Bus
Again, if you are coming from Linate Airport, this is the most direct and convenient way to get to the city center. Here are the options:
Air Bus. Buses regularly run between Linate Airport and Milano Centrale ( Piazza Luigi da Savoia stop) every 30 minutes. This is operated by Autostradale.
Fare: €5 (one-way) and €9 (round trip).
Travel time: 25 minutes.
Operating hours: 6:30 AM – 11:30 PM.
You can book your Autostradale bus transfer in advance online via Klook.
Reserve a ticket here!✅
Starfly. Buses operate daily between Linate Airport and Milano Centrale (railway station stop) every 20-30 minutes.
Fare: €5.
Travel time: 25 minutes.
Operating hours: 6:10 AM – 11:30 PM (weekdays) and 6:30 AM – 10:00 PM (weekends).
ATM Urban Line 73 or X73. Among the options, this is the slowest but cheapest. If you want to get to the center, near the Duomo at Zone 1, you must get off at San Babila metro station stop. The buses run every 10-20 minutes. These are urban buses, so don't expect that there would be spaces provided for the luggage. You can pay for the ticket as you board the bus.
Fare: €2.
Travel time: Approximately 50 minutes.
Operating hours: 6:05 AM – 12:55 AM.
---
By Train
There's no railway line linking the airport directly to the city center but you can make a connection. The closest train station to Linate Airport is Milano Forlanini. There's a bus line that runs between Milano Forlanini and Linate Airport — ATM Urban Line 73. The railway lines with a stop at Milano Forlanini are S5, S6, and S9.
Fare: €1.5 (ATM Urban Line 73 bus) / €2.9 – €6.10 (S5, S6, S9 trains)
Travel Time: 10 minutes (bus from Milano Forlanini to Linate Airport) / 60-70 minutes, depending on the route (train)
---
Top Budget Hotels & Apartments in Milan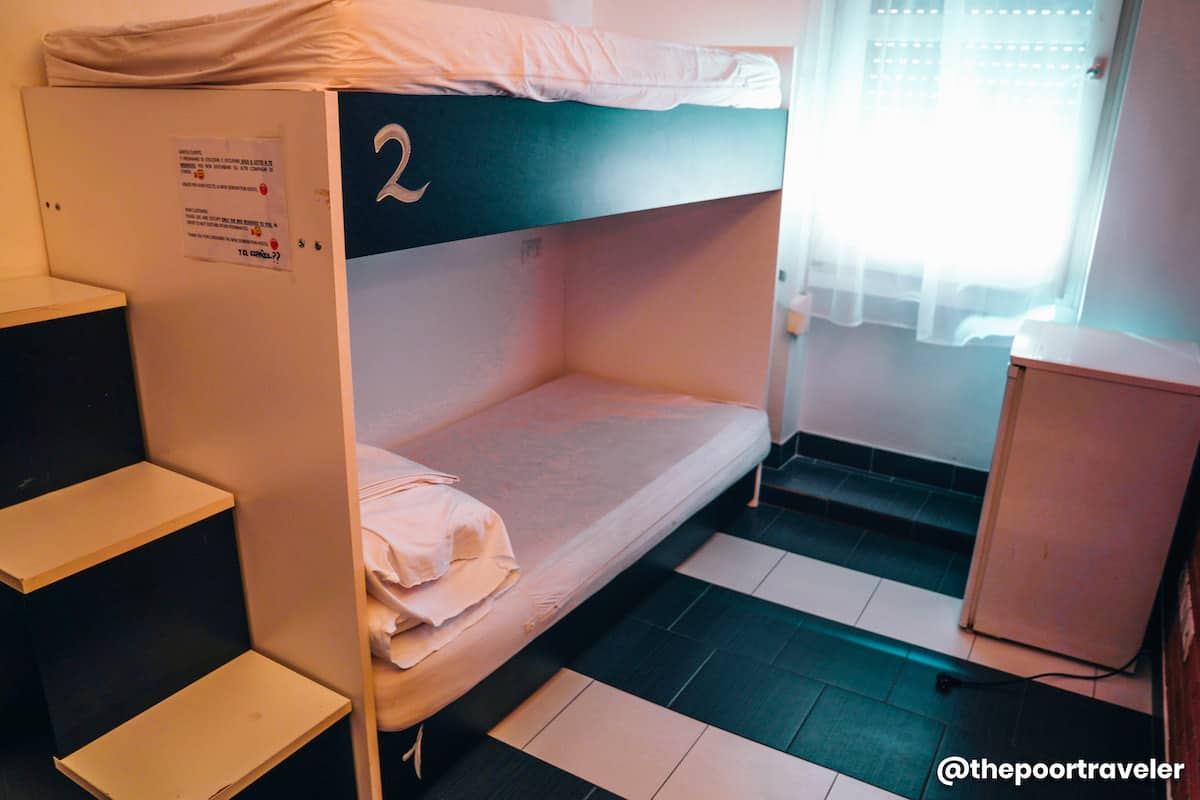 Here are the top apartments and budget hotels in Milan, as reviewed and ranked by Agoda guests.
---
---
Edited by Asta Alvarez
2020 • 8 • 27
---