While our railway system is still limited and expansion plans are still developing, using the expressway is still the best choice for faster travel by land between Metro Manila and the provinces. Unlike highways, expressways have controlled entrances and exits, and in the case of the Philippines, are marked by toll gates.
Starting 1 December 2020, all expressways / tollways are ordered by the Department of Transportation to transition to a cashless payment system via RFID. This means that owners and operators must secure RFID accounts for their vehicles, public or private. This will lessen the transmission of viruses and other contagious diseases that can be spread through human contact.
---
WHAT'S COVERED IN THIS GUIDE?
What is RFID?
Before we share with you how to reload your RFID account, here's a quick info about what it is.
There are two types of RFID in Luzon — the Autosweep and the EasyTrip.
Autosweep works for expressways and tollways managed by the San Miguel Corporation (SMC) — Skyway, SLEX, NAIAX, STAR Tollway, MCX, and TPLEX.
EasyTrip can be used for expressways managed by Metro Pacific Tollways Corporation (MPTC) — CAVITEX, CALAX, C5 Link, NLEX, and SCTEX.
When you register to your chosen installation site, the RFID sticker tag will be installed on either the left portion of your windshield or the left headlamp.
You will also get your RFID account card. In case the RFID reader failed to detect your sticker tag, you can just hand over your RFID card to the toll attendant. Always keep the physical card with you.
---
How to reload RFID account using PayMaya?
This article focuses on PayMaya transactions. Here's the step-by-step process of reloading using PayMaya.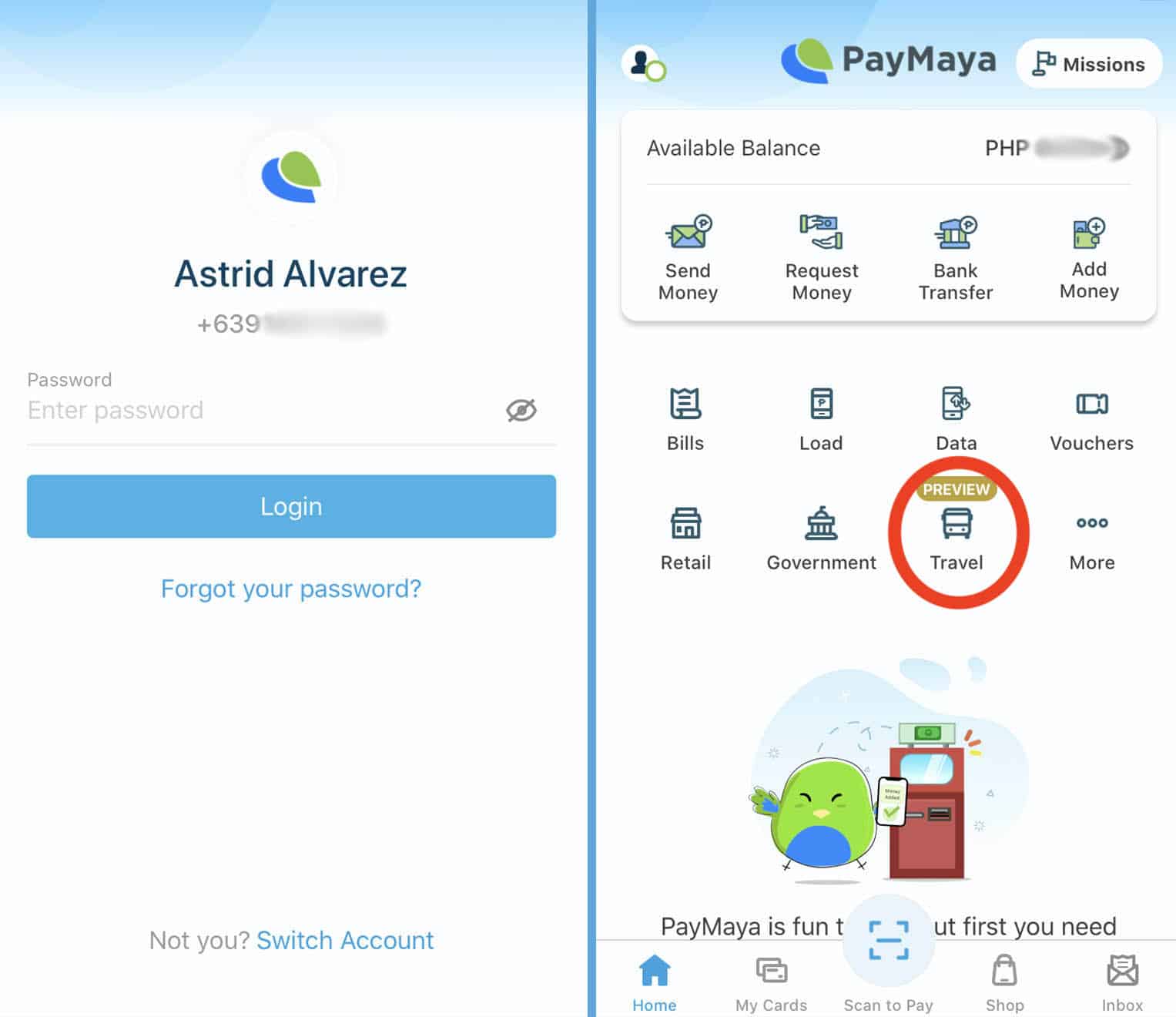 Log in to your PayMaya account.
Click the TRAVEL icon.
Choose the icon for TOLL PASS.
Choose the RFID you wish to reload — Autosweep RFID or EasyTrip.

Fill out the required details: RFID account number and the amount you wish to load. Then Click Continue.
You will be directed to the confirmation page. Check the details you provided.
Click confirm. You're all done!
Note: Minimum amount for reloading is P500. Make sure that your PayMaya account has enough balance before proceeding.
---
Where else can I reload my RFID account?
Reloading your RFID is easy because there are many options. Just choose the one that suits your preference.
Autosweep
Express, Online, and E-wallet: GCash, PayMaya, Coins.ph, Eon, JustPay.To, ExpressPay, E.CPay, E.Tap, TouchPay
Online Banking Partners: Bank of Commerce, Union Bank, Chinabank, Maybank
Gasoline Station Partners: Petron & Shell
Mall Partners: SM, Robinsons, Rustan's, Walter Mart
Supermarket Partners: SM Hypermarket, Savemore, Robinsons Supermarket, Shopwise, Wellcome, The Marketplace
Convenience Store Partners: Treats, 7/11, Family Mart
Others: Bayad Center, LBC, DA5, RD Pawnshop, Tambunting, ShareTreats
EasyTrip
Express, Online, and E-wallet: GCash, PayMaya, Coins.ph, SmartMoney, Eon, JustPay.To, E.CPay, TouchPay
Online Banking Partners: BDO, UCPB, Metrobank, MasterCard, Visa, Bancnet
Mall Partners: SM, Robinsons, Walter Mart
Convenience Store Partners: 7/11
Others: Bayad Center, LBC, Posible
---
Other Tips and Reminders
If you have insufficient balance, the barrier will not activate and might cause inconvenience not just to you but also to those behind you. This might even lead to getting issued a traffic citation/violation ticket for obstruction with at least P1,000 fine.
For the cashless transaction adjustment period between December 1 and January 11 (or until further notice), no penalty fee and ticket will be issued for the insufficient balance. But then again, it's still highly advised to reload before you go below your maintaining balance.
It's best to check your balance hours or days before your trip so you can reload immediately when needed and save yourself from the hassle of technological glitches. Remember that mobile apps and online transactions may fail us sometimes.
Based on personal experience, even if you reload through an e-wallet (GCash/PayMaya) or online payment, the transaction won't reflect real-time or the RFID scanner will fail to read/detect it.
If for some reason you failed or forgot to reload before leaving home, the staff manning the toll gate will ask for your RFID card. The amount that you lacked for that transaction will be deducted from the amount of your next reload.
---
2020 • 11 • 10