So, you're considering a trip to London and whether you want to head to the Olympics or have a touristy trip to see Buckingham Palace there are numerous ways to add a new twist. Whether you head to the Mad Hatter's for afternoon tea or jump on the Eurostar and take a nice trip to the city of love, the possibilities are wide and varied.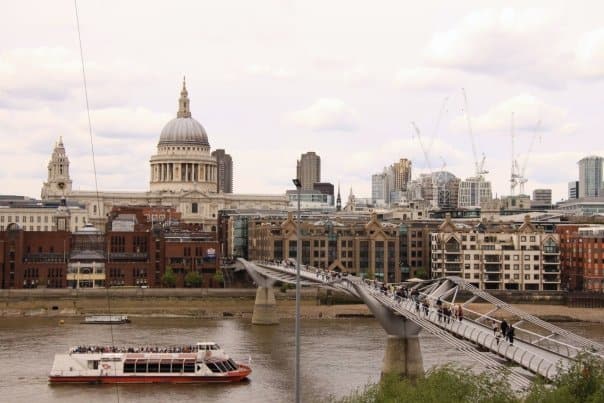 We'll take you through a couple of activities you can enjoy in London and then consider heading over the Channel to Paris for a beautiful addition to your trip. The beauty of this is that you can take in two capitals in one, relatively inexpensively as well.
WHAT'S COVERED IN THIS GUIDE?
London's West End
Chicago may be closing in September but there are a number of other top performances to enjoy at the theatres here. Shakespeare's Globe continues to engage with Henry V, the Phoenix Theatre boasts Blood Brothers and the Shaftesbury has Rock of Ages continually selling out – widely believed to be better than the film brought out this year.
The Whispering Gallery
You've probably heard that the acoustics of some places are spectacular. For example, the Chichen Itza in Mexico was built in such a way that if you clap at the bottom the noise at the summit sounds like an eagle after reverberating around the inside. Well, you can go one better than that by whispering sweet nothings in your loved one's ear by standing at either side of this gallery found inside the dome at St Paul's Cathedral.
Afternoon Tea
When you're spending a lot of time on your feet at Big Ben and Buckingham Palace, you need to know that there is a break coming. Booking somewhere to have afternoon tea is popular these days and consider these three:
Tradition – Claridge's
Fashionistas – Berkeley's Pret-a-Portea
Value – Dean Street Townhouse
Go Further
You might think that London is far enough, but when you can get to Paris for a day trip you'd be missing a trick not going. Not only is it the quickest and easiest but the cheapest way to get from London to Paris is on the train. You might feel that you've got enough trains to deal with in the English capital but why not go and take a look at the Eiffel Tower?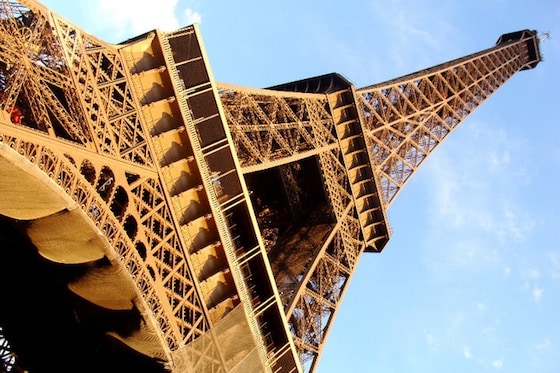 Paris's Oldest Restaurant
We know that you've clocked the River Seine and the Eiffel Tower already, but where should you eat? Well, off the beaten track, you can come across Le Procope which was opened back in 1686. This three-storey townhouse has been frequented by many, Benjamin Franklin to name one and now it offers classic dinner service. You need to book but it is one to get in your diary.
Tour de Montparnasse
You would think that the top of the Eiffel Tower would give you the best view of Paris, but some mavericks believe that this is the place to go. You cannot even see the building itself from the 210-metre summit and the ninth biggest skyscraper in the whole European Union. Frequented by more and more people these days, the exterior isn't much to look at but from the inside you get to see a 360-degree vista.
Notre Dame Cathedral
Before you go back, take in arguably the most stunning piece of Gothic architecture in the world with this cathedral. Completed in the 14th century, some two centuries after it was conceived, this building was the heartbeat of Paris before it was immortalized by Victor Hugo with his tale of "The Hunchback of Notre Dame".
Disclosure: This is a guest post.
Posted: 2012 • 7 • 22