2012 • 7 • 29
I hate to start this entry on a sour note, but I just have to say that I don't really like lemons. I enjoy it as a fruit or as a chaser for a hard drink, but it loses me the moment it becomes an ingredient to a cooked or baked dish. I dislike lemon squares and lemon chicken and other dishes with overpowering citrusy taste.
But that bright yellow building that stands along the main road of the town of Sagada was too inviting. The Lemon Pie House is located farther down the road, away from the town's main establishments that it stands out from the grey and green setting. Before I knew it, I was already holding a small menu, deciding on what to have for breakfast that would go best with a slice of — wait for it — lemon pie.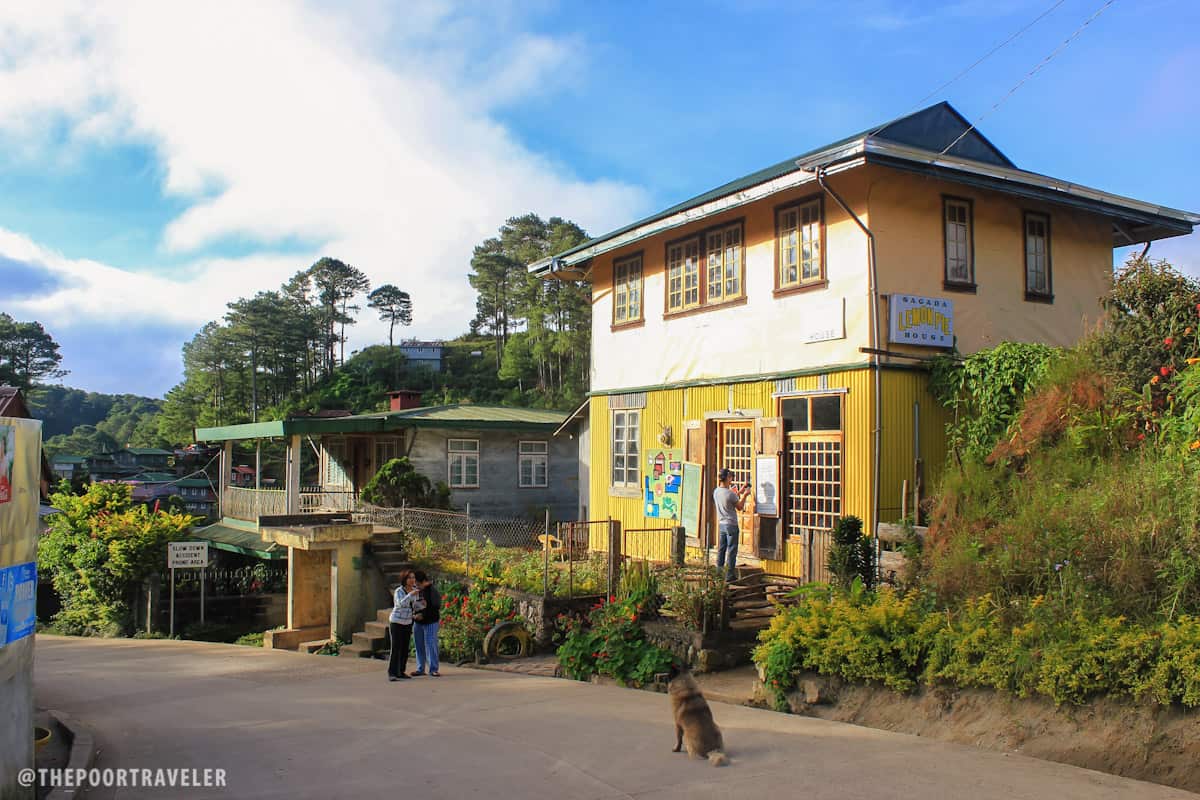 The Lemon Pie House fosters a quaint, very homey atmosphere. It felt like we were at the living room of a house in the province. And now that I think about it, we were actually at the living room of a house in the province. Except that the area was transformed into a dining hall. The tables are low, reminiscent of the Japanese dining set-up, and guests are expected to sit on the floor. There are regular-level tables in other parts of the room but, of course, the Poor Traveler and his friends chose to sit around a low table to complete the experience.
WHAT'S COVERED IN THIS GUIDE?
History of the Lemon Pie House
According to its official website, the Sagada Lemon Pie House "is owned by Joseph Daoas. It was Joseph's mother, Elena Daoas, a native from Candon, Ilocos Sur (married to Bartolome Daoas, originally from Poblacion, Sagada) that started it all. It was her original recipe and she passed it to Joseph that later improved the recipe to make it taste even better. It took 12 years for Joseph to perfect the recipe. He experimented to get the right amount of flour for the crust and the right texture for the filling. It was five years ago when the lemon pie reached its greatest improvement. But of course, it didn't end there. In 2008, the Sagada Lemon Pie House was opened to the public for the first time, but it wasn't a hit. So Katrina decided to bring her lemon pies to the public market, downtown Poblacion, to get better sales. Soon, more and more people buy their pies, and the rest is history."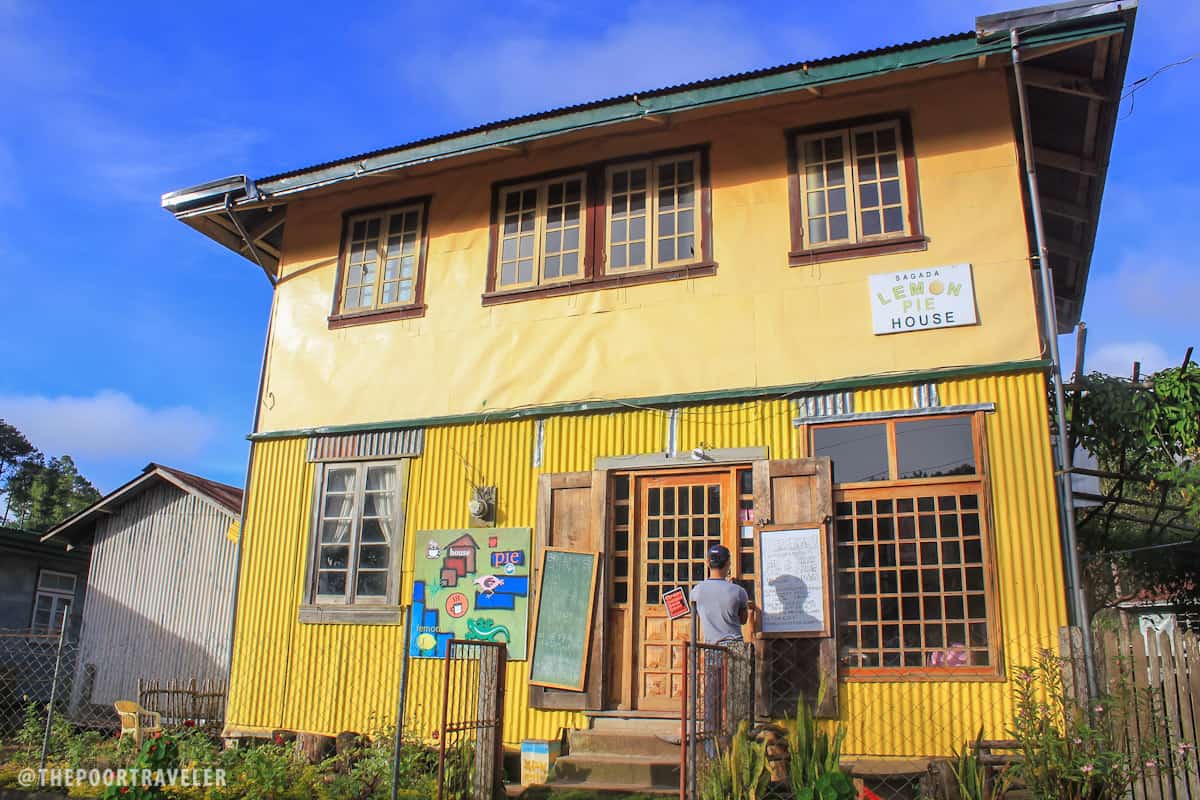 The Menu
Of course, the Lemon Pie House offers other appetizing dishes aside from lemon pie. Like many restaurants in Sagada serving home-cooked meals, there are only a few items on their menu. Their egg pie was also a best-seller. At first, I thought it was kind of pricey, but I would later take that back after our meals were served because the serving was huge.
I ordered Cheesy Omelette with Garlic Rice and Hotdog (PhP 100). It came with lettuce, cucumber, and a slice of tomato. The cheesy omelette was fabulous. It was golden and solid on the outside but the soft cheese inside complimented it very well. Unlike with most cheesy omelettes I had tried before, the cheese of this one did not overwhelm. The two pieces of hotdogs tasted like your ordinary hotdogs, though, which was just fine. The cucumber and lettuce were so fresh that they made good crunch when I took a bite. And yes, the serving was big.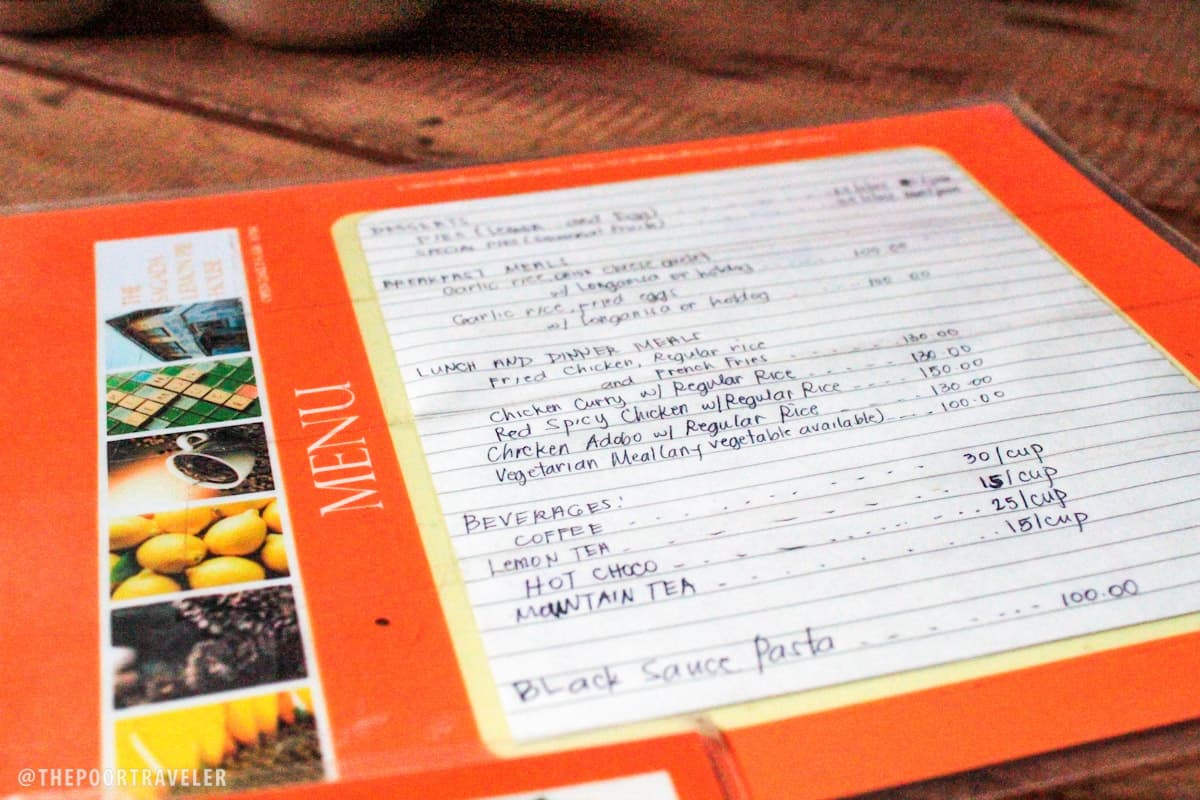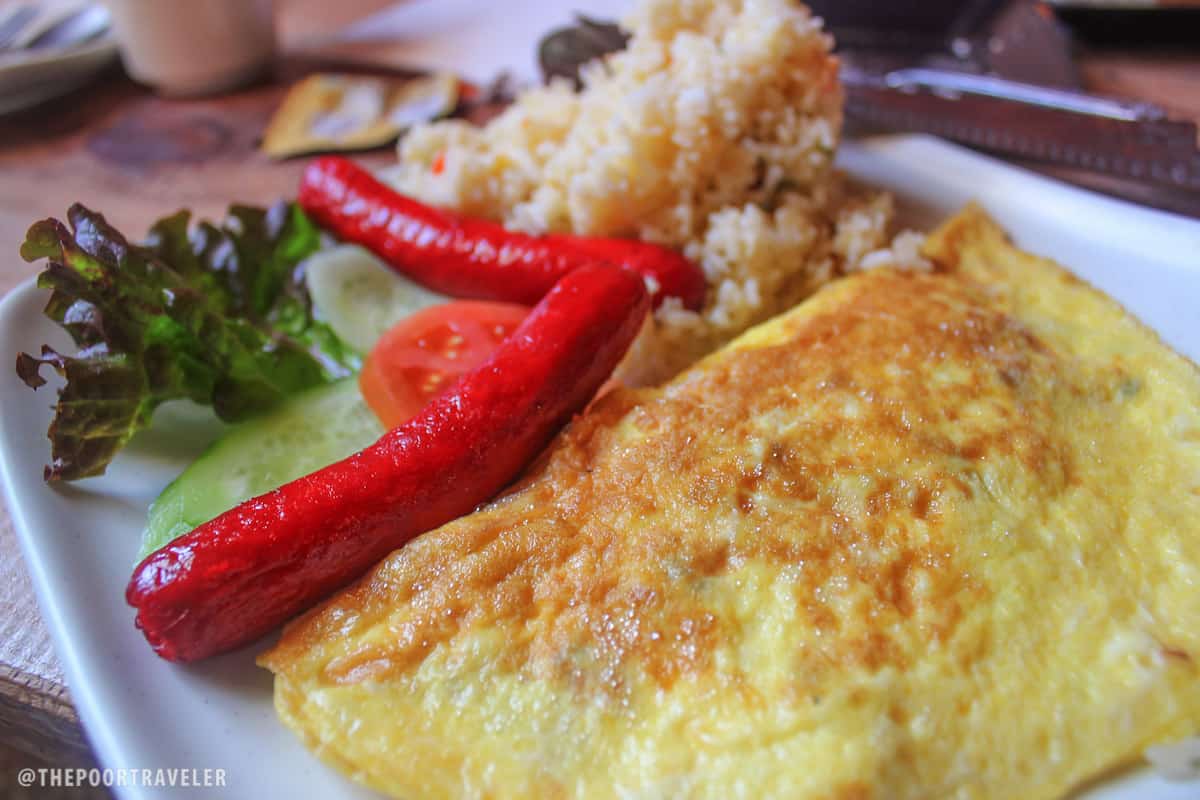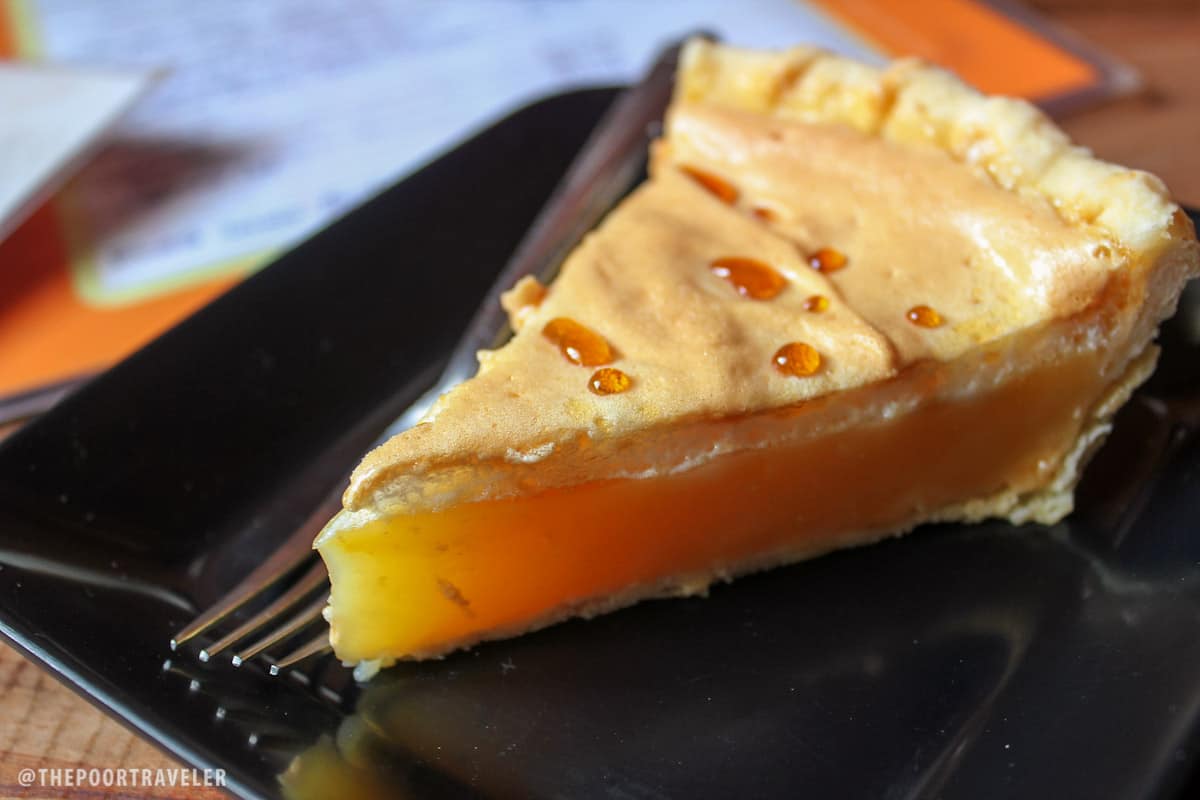 Of course, a visit to the Lemon Pie House would be pointless without trying their famous lemon pie (PhP 25). I did not expect much from it because, like I mentioned, I'm not really a lemon fan. But boy did this pie deliver! It really loved, loved, loved it. Like the cheese in the omelette, the lemon in this pie did not overpower but complimented the sweetness of the other ingredients. It was also freshly baked as evident in its crunchy crust. Not only did I have another slice in that instant, I also made an advanced order — two boxes — that I would pick up the next day before going home.
The Lemon Pie House – Sagada
Address: Atey, Dao-Angan, Sagada
Email: lemonpiehouse@gmail.com
Mobile: (63) 907-7820360