2012 • 8 • 7
Sagada had always been in my bucket list since I decided to become a travel blogger. Even when the only thing I knew about Sagada was the Hanging Coffins, I already wanted to visit the place and get lost in its nurturing charm. There was just something about Sagada that was fascinating to me. Or maybe I just really loved the highlands.
The first time I set foot on Sagada was during our company trip in 2009. Even before we hopped out of our rented vehicle, I already fell in love. The sights that welcomed us as I peeked through our van's window were all captivating and breathtaking. Within a minute since we entered the town, I had decided that I must return. And return I did. The next time I visited, I was with my closest friends, all of whom had been dying to be here. It was one of our barkada's best trip ever.
WHAT'S COVERED IN THIS GUIDE?
How to Get to Sagada
There are three routes that you can take to get to Sagada from Manila via public transportation: via Baguio City, Bontoc or Banaue. For more information on these routes, please click the links below. They will lead you to a friend's blog, Visit Sagada, the most useful guide on traveling to and around Sagada that you will find online.
Via Baguio City
Manila to Baguio — Victory Liner (Cubao), P445, 6 hours
Baguio to Manila — Lizardo Transit, P220, 5 hours
Via Banaue
Manila to Banaue — Autobus (Sampaloc, Manila), P462, 9 hours
Banaue to Town Proper — Tricycle, P20
Banaue to Bontoc — Immanuel Bus, P100, 2 hours
Bontoc to Sagada — Jeepney, P35
Via Bontoc
Manila to Bontoc — Cable Tours (E. Rodriguez, Quezon City), P650, 12 hours
Bontoc to Sagada — Jeepney, P40, 45 minutes
You may also hire a van for 3D/2N. There are many vans for rent for Sagada trips out there and the most common rate we encountered when we asked around was P17,000 for the van rental inclusive of driver's fee, toll fees, gas and driver's accommodations. The van and the driver will be with you for the entire trip. This is a good option if you're a group of 10 or more.
Our van contact was Kuya Jojo. His number is 09155197077.
Where to Stay in Sagada
Sagada is a small town. There are no fancy hotels or luxury resorts here. But the town's main street is flanked with guesthouses, lodges, and inns. Still, during peak season (November to January, March-May), it is best to book in advance. The usual cost of a stay here per head is P250 during peak, and P200 during offpeak. Here are some of my recommendations:
Residential Lodge – town proper, +63 919 672 8744
George Guesthouse – town proper,  +63 918 548 0406
Ligaya's Guesthouse and cottages – far from the highway, +63 918 343 8415, +63 920 7849633
There are many others but the three above are those that I have tried. Again, please make a reservation in advance!
What to Do in Sagada: Tours
First things first, you need a guide. You don't want to be exploring the caves or meandering to the falls alone. The Sagada landscape is rugged and treacherous. One slip and Sagada might just be the last place you're gonna see. So yes, you need a guide. And it's also your way of helping the community earn.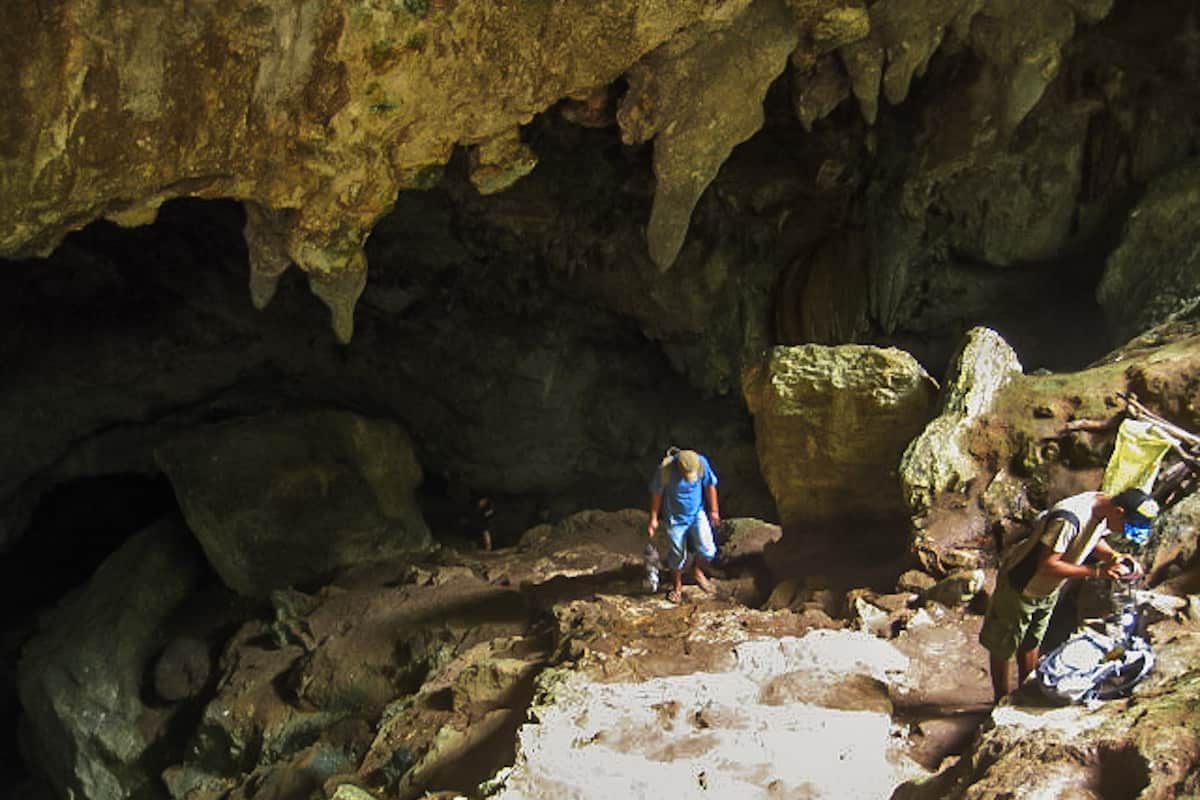 To hire one, just visit the SAGGAS Office (Sagada Genuine Guides Association) at the town proper. The office is just beside Salt and Pepper Diner, along the main road of the town. Like I have said, Sagada is a small town. Everyone there knows where the SaGGas office is. Once there, you will be asked to choose the tour you want. Here are the crowd favorites:
Sumaguing Cave
Spelunking is the name of the game in Sagada and Sumaguing is perfect for beginners! You'll see fantastic rock formations inside the cave. You'll get wet soaked because you'll be dipping in cold, cold water at one point. There'll be a lot of climbing and crawling and rock hugging! You'll also be astonished by the strength, balance, and flexibility of the tour guides, trust me. It usually includes a short stop at Lumiang Burial Cave.
Rates: 1-4 persons (1 guide) – PhP 500, 6-9 persons (2 guides) –  PhP 800
Cave Connection: Lumiang Cave to Sumaguing Cave
While the Sumaguing Cave Tour makes a sidetrip to the mouth of Lumiang Cave, the Cave Connection allows visitors to enter the burial cave and come out of Sumaguing Cave on the other side of the mountain. Of course, it's not easy. I'm shocked that I was able to survive it.
Rates: 1-2 persons (1 guide) – P800, 3 persons – P1200, 4 above – P400/pax
Bomod-ok Falls
The Big Falls. You'll walk across mountains to reach it. The getting there is quite a challenge but this 200-ft cascade will deliver. You'll be balancing on the edge of the terraces while wallowing in the gorgeous scenery. You may also opt to take a dip at the pool at the base of the waterfall. You might find yourself doing something new — vomit air — so bring lots of water and energy.
Rates: 1-10 pax (1 guide) – P600 
There are many other sites that are well-worth a visit including Kiltepan Viewpoint, Echo Valley (Hanging Coffins), Lake Danum, and Bokong Falls. Choose three and a guide will take you there for only P400 for up to 10 guests.
Note that the rates here are lifted off of the SaGGAs website in 2011. To make sure you have the updated rates, please get in touch with them.
Places to Visit in Sagada
The photos below will lead you to more details about the destination. These are the places that I have already visited in Sagada. Allow me to share my experiences and reviews.
Where to Eat in Sagada
I have tried many restaurants in Sagada but the four most memorable were the following. Click on the name of the restaurant to read my full reviews.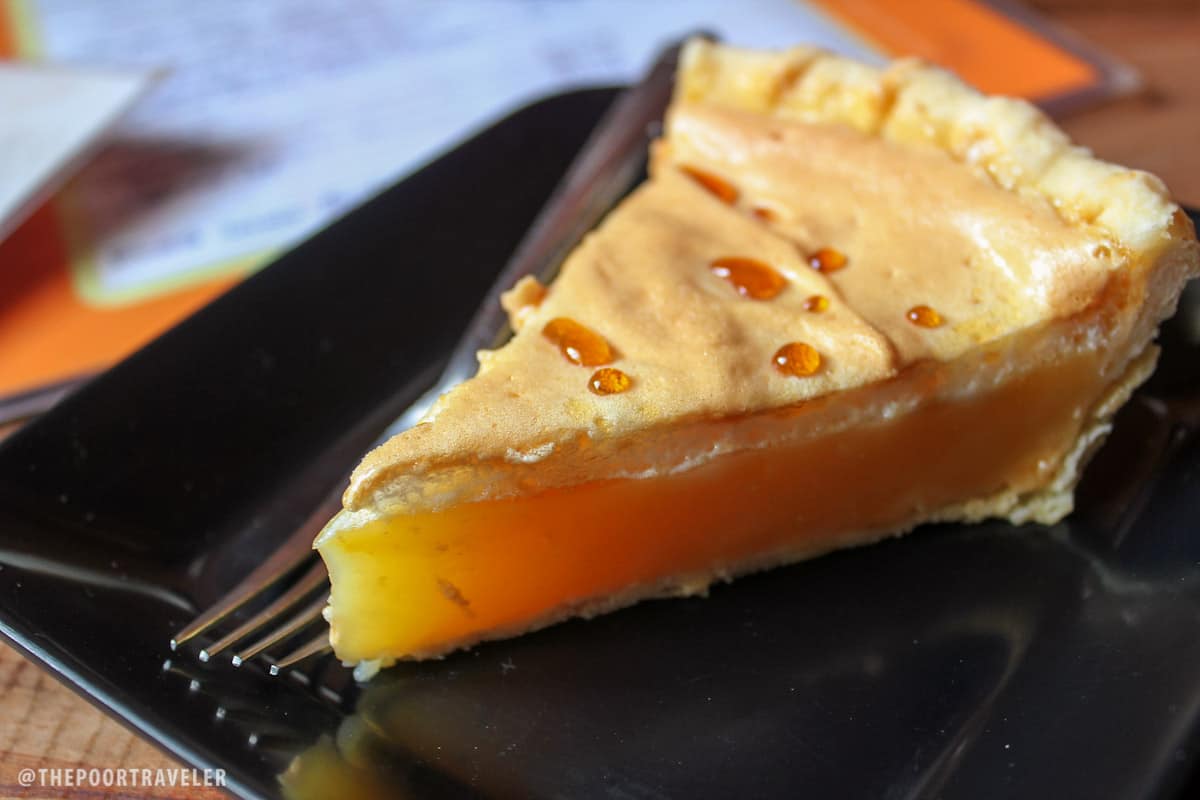 Preparing a 3D/2N Sagada Itinerary
Before you build your itinerary, here are some things you might want to consider to make the most out of your trip.
If there's one thing you shouldn't miss in Sagada, it is spelunking! Choose between Sumaguing Cave Tour and Cave Connection. Bear in mind that Cave Connection is a lot more difficult and requires more strength, endurance, and time. If it's your first time inside a cave, choose Sumaguing. Don't do both on the same trip because the Cave Connection also passes through Sumaguing Cave. If you have a knack for adventure and the muscle power to match, pick Cave Connection.
The Sumaguing/Cave Connection, and Bomod-ok Tours are the most popular activities here in Sagada. And they are very physical activities. Emphasis on very. It is best to do them on separate days because they can drain all your energy and sanity, too. (LOL.)
If you can, visit Sagada during the period between Christmas and New Year so you could join the Bonfire Festival, an annual event hosted by the Sagada Genuine Guides Association (SaGGAs). Tourists get to party Sagada-style at the Kiltepan Viewpoint (top of a hill) and enjoy good food and music.
You may also choose to visit Sagada during the Halloween Season so you can witness the Panag-apoy, a unique observance of the All Saints' Day.
On your way back to Manila, make a side trip to Banaue Rice Terraces, Bontoc, La Trinidad, or Baguio (depending on your chosen route).
With these in consideration, here's our initial itinerary. We were a group of 10 so we decided to rent a van instead. Renting a van allows your group to maximize your time (best for those who only have less than 4 days to spare).
Day 0: DEPARTURE
07:00 pm – Meet up (Manila)
Day 1: ARRIVAL, LUMIANG BURIAL CAVE, SUMAGUING CAVE
07:00 am – Arrival in Sagada
07:20 am – Breakfast at Salt and Pepper
08:30 am – Check in at Ligaya's Guest House
09:30 am – Lumiang Burial Cave
10:15 am – Sumaguing Cave/Cave Connection Tour
01:30 pm – Lunch
03:00 pm – Echo Valley, Sagada Weaving, Mission Compound
06:00 pm – Dinner
07:00 pm – Rest
Day 2: BOMOD-OK FALLS, ROCK INN, BONFIRE
06:00 am – Wake up call
07:00 am – Bomod-Ok Falls
12:00 pm – Rock Inn and Cafe, Orange picking
03:00 pm – Change clothes, rest
05:00 pm – Prepare for Bonfire
12:00 am – Return to Hostel
Day 3: DEPARTURE, BANAUE SIDETRIP
04:30 am – Wake up call
05: 10 am – Watch sunrise at Kiltepan Viewpoint
06:30 am – ETD Sagada, Sidetrip to Banaue
08:00 pm – ETA Manila
If you're taking public transportation, take note of the bus schedules especially of buses from Baguio to Sagada.
Budget Breakdown
The itinerary above entails the following expenses. Again, bear in mind that this breakdown assumes that you are a group who rented out a van. The total cost can go much lower if you take public transportation.
P1,700 – Van Rental per person
P1,400 – Total Food
P500 – Ligaya's Guest House, 2 nights
P80 – Sumaguing Cave Tour (P800/10 pax)
P40 – Echo Valley Tour (P400/10 pax)
P60 – Bomod-ok Falls Tour (P600/10 pax)
P250 – Bonfire Fest ticket (inclusive of transportation, buffet dinner, and drinks)
P50 – Rock Farm Orange Picking Entrance Fee
P20 – Shower Fee (Sumaguing Cave)

P200 – Incidentals (bottled water, junk food, etc)

P4,300 – TOTAL
If you're alone, you can ask another group to "absorb" you and let you join their tour. This way, you can save much more. You can also form a group with other solo travelers.
That's about it! And oh, don't forget to bring a jacket and a scarf. You'll love the chilly climate!